These Trump Scandals Are Crazier Than Manafort Wiretapping
President Donald Trump's former campaign manager Paul Manafort came under United States surveillance after Trump ousted him from the campaign, The Hill reported. The order came as part of a counterintelligence probe into Russian election interference. Under U.S. surveillance law, the government can monitor a citizen's communication if there exists probable cause that that person is knowingly acting as an agent of a foreign government. Manafort's actions related to his work for a Russian-supported political candidate in Ukraine have interested the federal government for years.
Manafort's Russian ties go back years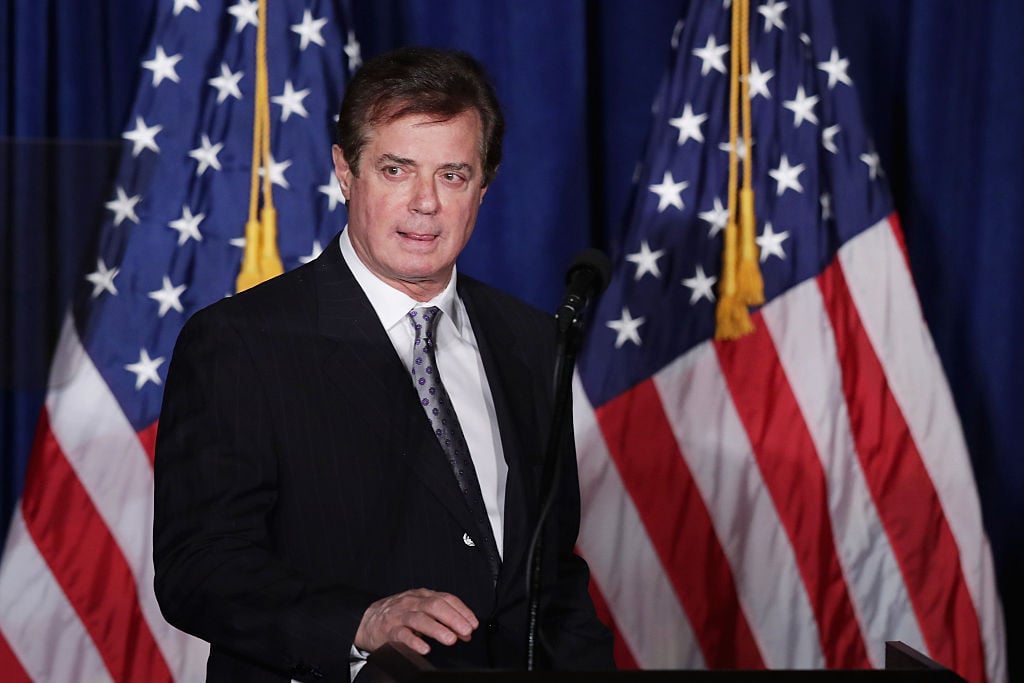 CNN reported that investigators obtained a warrant related to Manafort's work in Ukraine that lapsed in 2016, but that "intercepted communications between Manafort and suspected Russian operatives, and among the Russians themselves" reignited interest.
The FBI investigations into Manafort date back at least to 2014, CNN explained. That grew out of a U.S. investigation into Viktor Yanukovych, the former Ukrainian president whose pro-Russian regime toppled amid street protests. Yanukovych's Party of Regions stood accused of corruption, and Ukrainian authorities claimed he squirreled millions of dollars out of the country. While investigators spent years probing possible roles played by Manafort's firm and other consultants, including the Podesta Group and Mercury LLC, it's not an easy case to make. The case hinged on the U.S. firms' failure to register under the U.S. Foreign Agents Registration Act, a relatively little-enforced law.
After Manafort left the campaign, the FBI noticed what counterintelligence agents considered a series of odd connections between Trump associates and Russia. The CIA also believes Russian President Vladimir Putin ordered his intelligence services to meddle with the U.S. election, according to current and former U.S. officials. Until this past election cycle, Russian involvement in a U.S. election would have seemed insane. This year though, less believable things have happened.
Turns out, the Russian collusion club contains more than just Manafort.
Other Trump advisers under investigation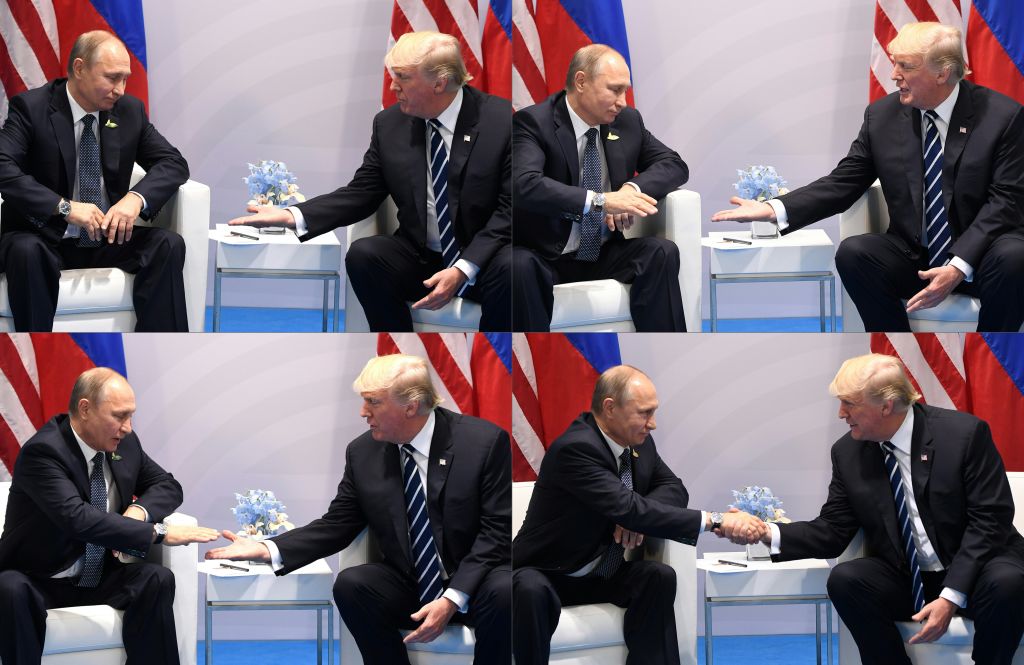 The FBI also listened in on Carter Page, a campaign associate Trump identified as a national security adviser during the race. Page joins a long list of Trump campaigners who reportedly held ties to Russia. Those include Trump's own son, his son-in-law Jared Kushner, national security adviser Michael Flynn, and attorney general Jeff Sessions. Page worked in Moscow for Merrill Lynch a decade ago and said he invested in Russian energy giant Gazprom. In a letter to former FBI director James Comey in September, Page said he sold his Gazprom investment. Causes for suspicion included Page's suspected contact with a Russian intelligence operative in New York City in 2013.
While Trump included Page's name on a list of campaign operatives, he denied knowing him personally.
"I don't think I've ever spoken to him," Trump told CNN. "I don't think I've ever met him. And he actually said he was a very low-level member of I think a committee for a short period of time. Now, it's possible that I walked into a room and he was sitting there, but I don't think I ever met him."
Page told CNN he had met with Trump, but attended meetings in the "Russian sense." In other words, he attended Trump rallies. Interesting choice of words, Page. The Washington Post created this helpful graphic for the long — and growing — list of campaign ties to Russia.
Next, Russia is not the only shady association Trump has. 
Strange bedfellows: Trump and the mob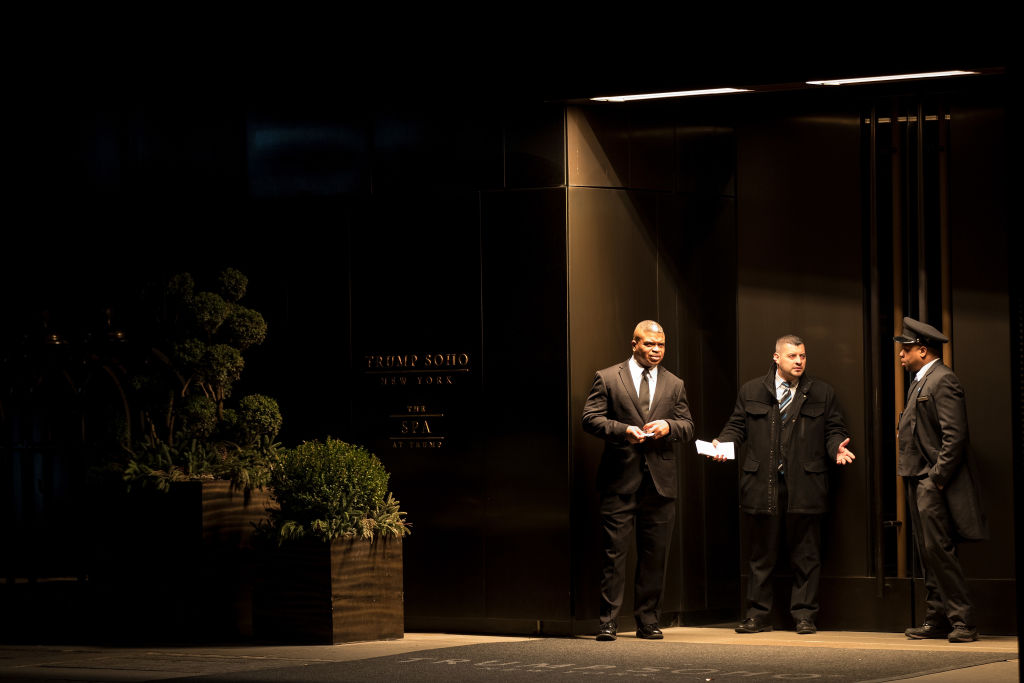 The Atlantic reported that Trump has been tied to the mafia a number of times over the years. Some of those communications came as a natural result of working in construction and real estate in the 1980s.
Investigative journalist Wayne Barrett covered Trump's shady business dealings extensively. "When I published the first biography of the Donald in 1992, the New Jersey Division of Gaming Enforcement, which oversees casino licensing in Atlantic City, put Trump under oath and issued a 34-page report, confirming some of the ties to organized crime I described in the book and stating that they could not verify others," he wrote in The Daily Beast.
Felix Sater, the son of a reputed Russian mob boss, worked out of a penthouse office in Trump's building. Ex-mob informant Sal Lauria later claimed in a memoir he published that he'd been on talking terms with Trump. The president denied that. He claimed to be closer with Tevfik Arif, the founder and chairman of Bayrock. He praised Arif's "international connections" and detailed half a dozen "phenomenal" prospective tower deals with Arif. Those included sites in Moscow, Yalta, Warsaw, Istanbul, and Kiev. Yahoo also reported that Trump was close to Robert LiButti, an associate of John Gotti.
The next double standard will leave you shaking your head.
Trump demonized Hillary Clinton for an email server, but check out his son-in-law's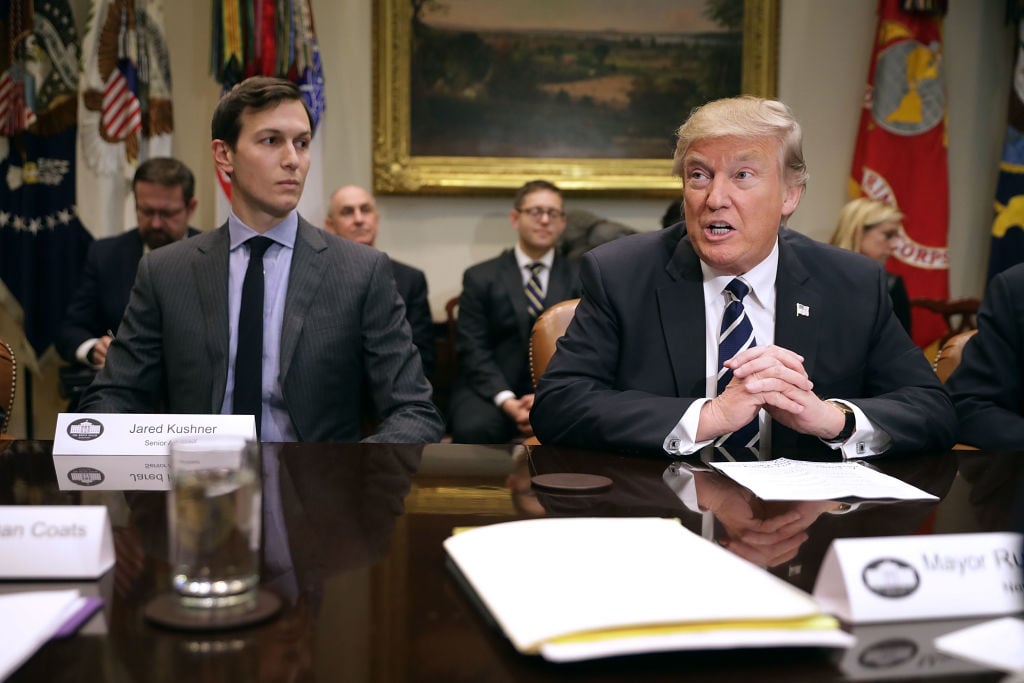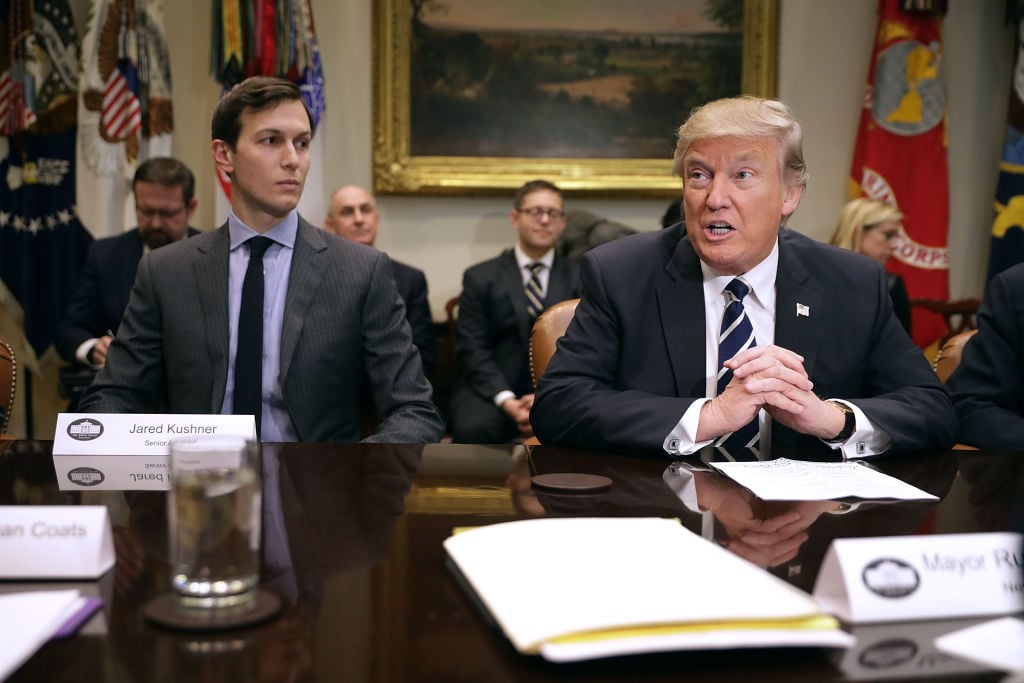 Kushner has used both a private email account and an official email address to communicate with other government officials, his attorney confirmed to NPR. Hillary Clinton's use of a private email server featured prominently in Trump's campaign. In August, former FBI director James Comey said the FBI recommended no charges against Clinton for her handling of classified data. He did call Clinton and her staff "extremely careless" in using a private email server. In late October, the infamous "Comey letter" reopened the investigation in light of "new emails."
At a rally in New Hampshire, Trump said, "Hillary Clinton's corruption is on a scale we have never seen before." The Republican National Committee said the FBI's decision "shows how serious this discovery must be." On Nov. 6, Comey said the new emails did not change the FBI's earlier call. Clinton established a private email address and server as she was joining President Obama's administration. Politico reported that Kushner set up a private family domain as he and his family were moving into power in Washington. Interesting timing.
The next list of scandals hardly fits in one story.
Grab her by the what?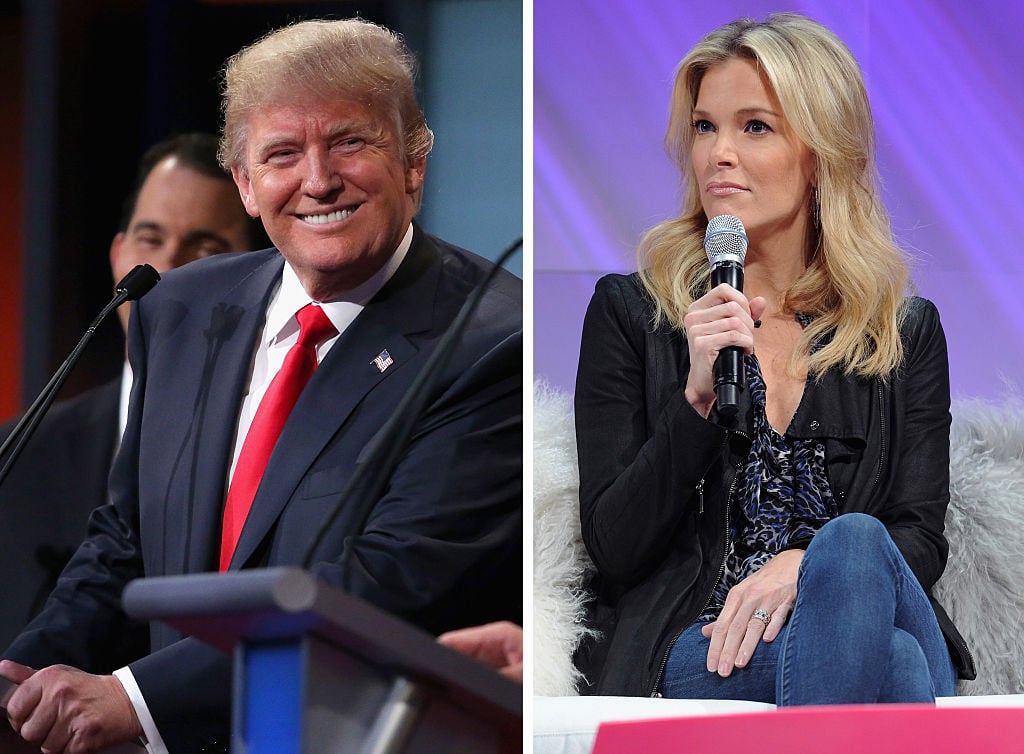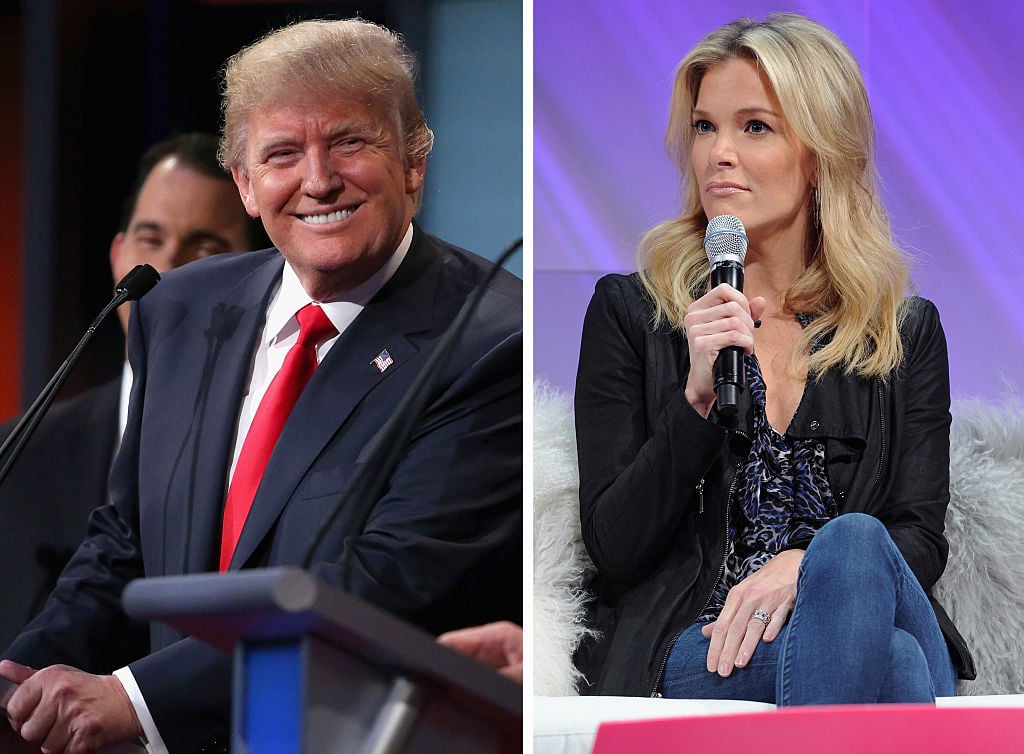 The Atlantic gathered a list of allegations against Trump, and it's extensive. We all remember the 2005 video in which he boasted about sexually assaulting women. "Grab them by the pussy. You can do anything," he said. "I just start kissing them. It's like a magnet. Just kiss. I don't even wait. And when you're a star, they let you do it."
Jill Harth, one-half of the couple who ran the American Dream pageants, accused Trump of raping her. Trump's ex-wife Ivana Trump once accused him of rape, although she later recanted. Former Miss Utah Temple Taggart said he kissed her inappropriately. A former People reporter recounted an alleged assault at his Mar-a-Lago debate. Several anonymous women have also come forward, The New York Times reported. During the first Republican debate in August 2015, Megyn Kelly said to Trump, "You've called women you don't like fat pigs, dogs, slobs, and disgusting animals." Trump then told CNN, "There was blood coming out of her eyes, blood coming out of her wherever."
He also tweeted, "If Hillary Clinton can't satisfy her husband what makes her think she can satisfy America #MakeAmericaGreatAgain." On an episode of Celebrity Apprentice, Trump said, "It must be a pretty picture, you dropping to your knees." He also wrote, "It's certainly not groundbreaking news that the early victories by the women on 'The Apprentice' were, to a very large extent, dependent on their sex appeal," in his 2004 book, How To Get Rich.
The list goes on, but electing Trump sends a strong statement about what voters think about sexual assault. The next point shows how hypocritical Trump's stance on immigration really is. 
Trump hired undocumented workers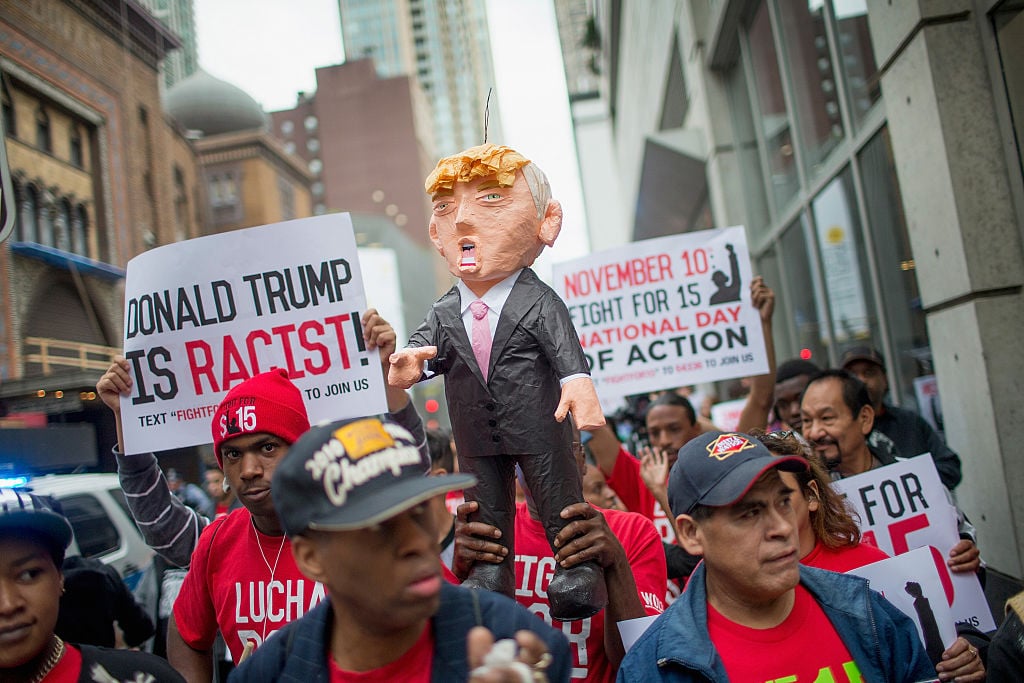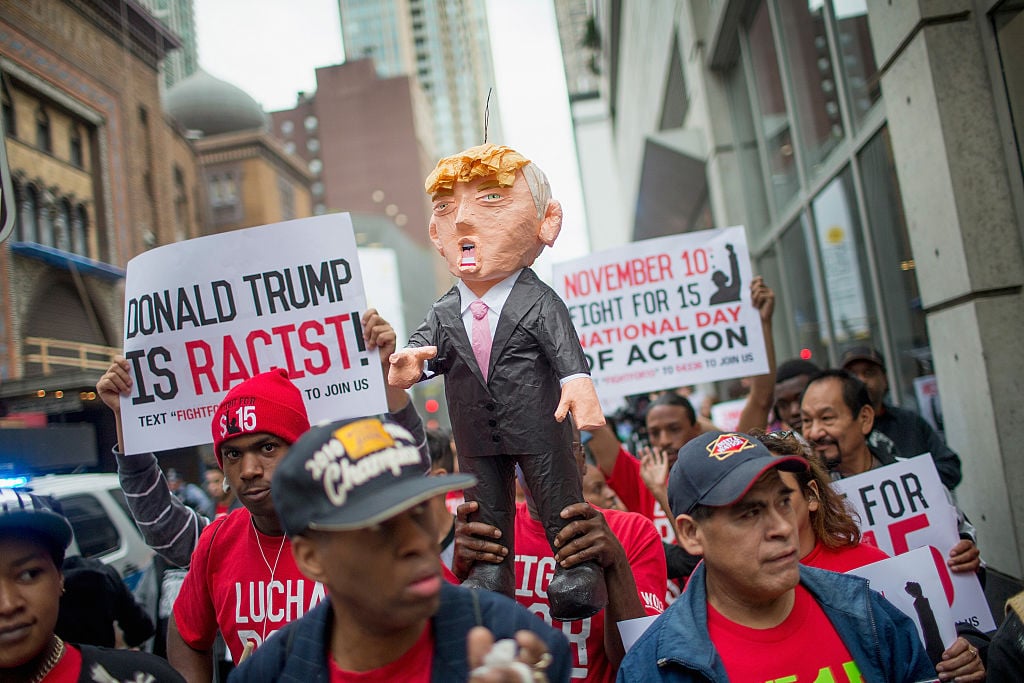 In 1980, Trump hired 200 illegal Polish immigrants to tear down the art deco edifice of the Bonweit Teller store, The Atlantic reported. The workers received $5 per hour for their work, if they got paid at all. Many of the workers slept at the site and did not have necessary protective gear. Many were threatened with deportation when they complained about back pay.
The suit settled in 1999, but Marco Rubio brought it up again during a debate, Slate explained. While Trump said he had no knowledge of the illegal workers, court documents obtained by TIME say differently. In addition, USA Today released a lengthy report on the hundreds of contractors and employees Trump stiffed. Mother Jones also reported on former models who worked for Trump's agency illegally.
The last one bucks tradition — and lets Trump hide potential conflicts of interest. 
Trump (still) won't release his tax returns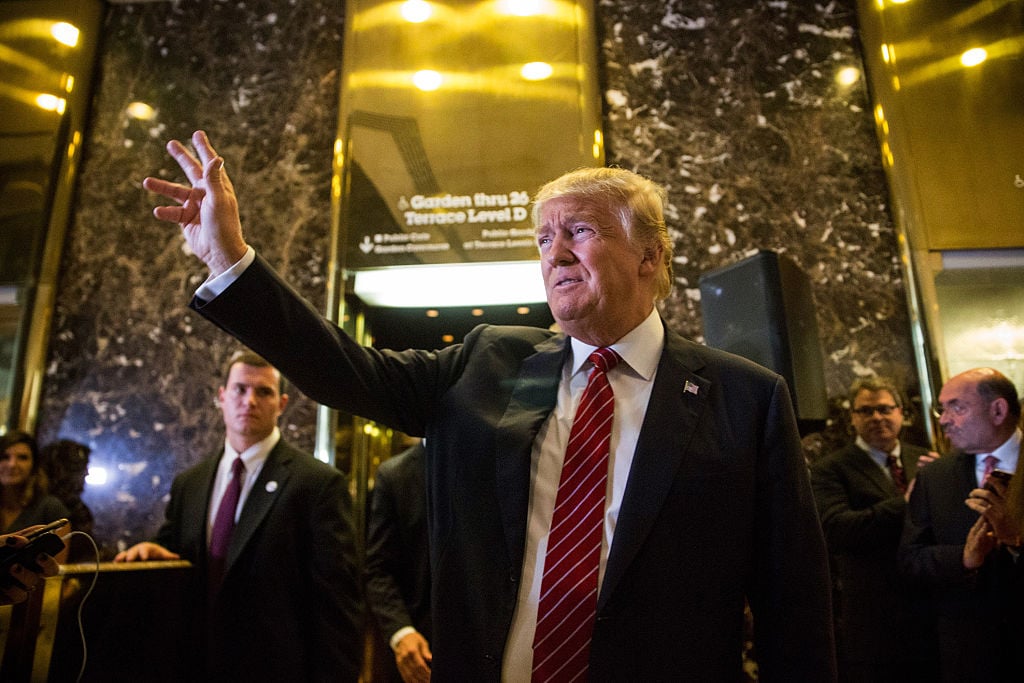 Flying in the face of 40 years of tradition, Trump has yet to release his tax returns. That lets the president hide possible conflicts of interest between his extensive business holdings and his duties as president. During the campaign, Trump said he planned to make the returns public following an audit. He told reporters in August that he did not actually intend to release them, before or after he leaves office. Recently, a California bill passed that state's assembly that would require Trump to release the documents to run in 2020.
State Sen. Scott Wiener (D), an author of the bill, said the initiative is about "giving the American people the honesty and transparency they deserve. As the months continue to go by in the disastrous Trump administration … it becomes more and more clear how critical basic transparency is in how we elect our president," he said. The bill has passed the Assembly and now heads to the Senate.
The scandals surrounding Trump continue to pile up. Whether the public will decide which, if any, are impeachable offenses, remains to be seen.
Follow The Cheat Sheet on Facebook!