These Universities Have the Best Food You'll Ever Eat on a College Campus
The college meal plan is usually nothing to sing about. For many schools, it's about meeting the bare minimum and providing options for those with allergies, dietary restrictions, and specific illnesses. But that's certainly not the case with these schools. They're serving up lobster dinners, installing handmade sushi stations, and offering chef-prepared steak on the meal plan.
Niche, a ranking and review site, completed its annual assessment of the best campus food at American universities today. They based 85% of the ranking on student surveys conducted about campus dining and 15% on the average meal plan cost. Bon appétit!
15. St. John Fisher College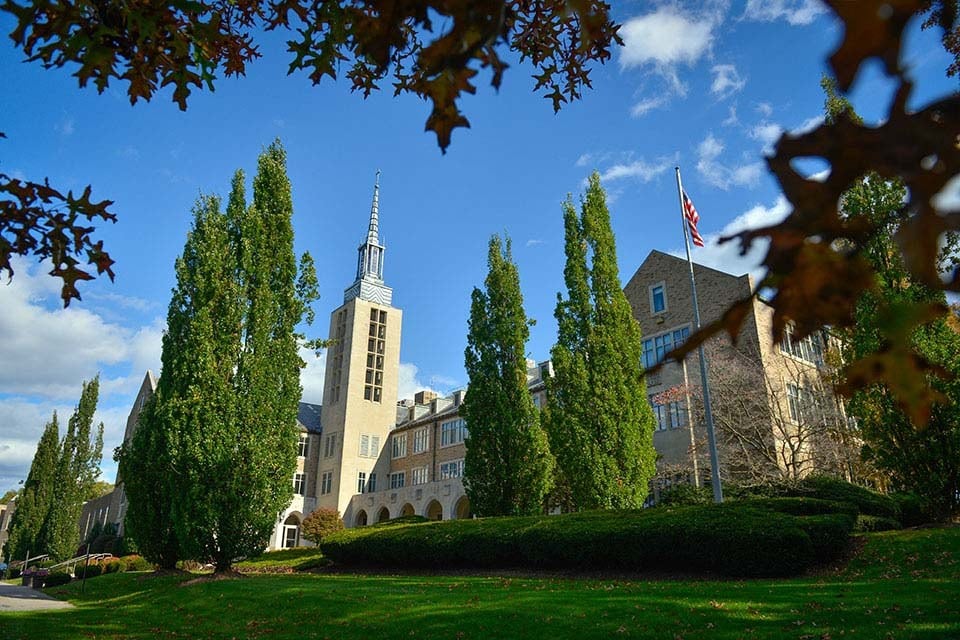 St. John Fisher College boasts their ability to provide five star service, quality-enhanced products, innovative approaches, and unique programs. The school offers dining plans to fit any lifestyle as well as locations with different hours to ensure something's always open.
Their late night menu is every college kid's dream. The Fishbowl is open until midnight and offers melts, burgers, and the famous Walking Taco. The average meal plan at St. John Fisher costs $4,220.
Next: The Illinois college with enviable breakfast options.
14. Wheaton College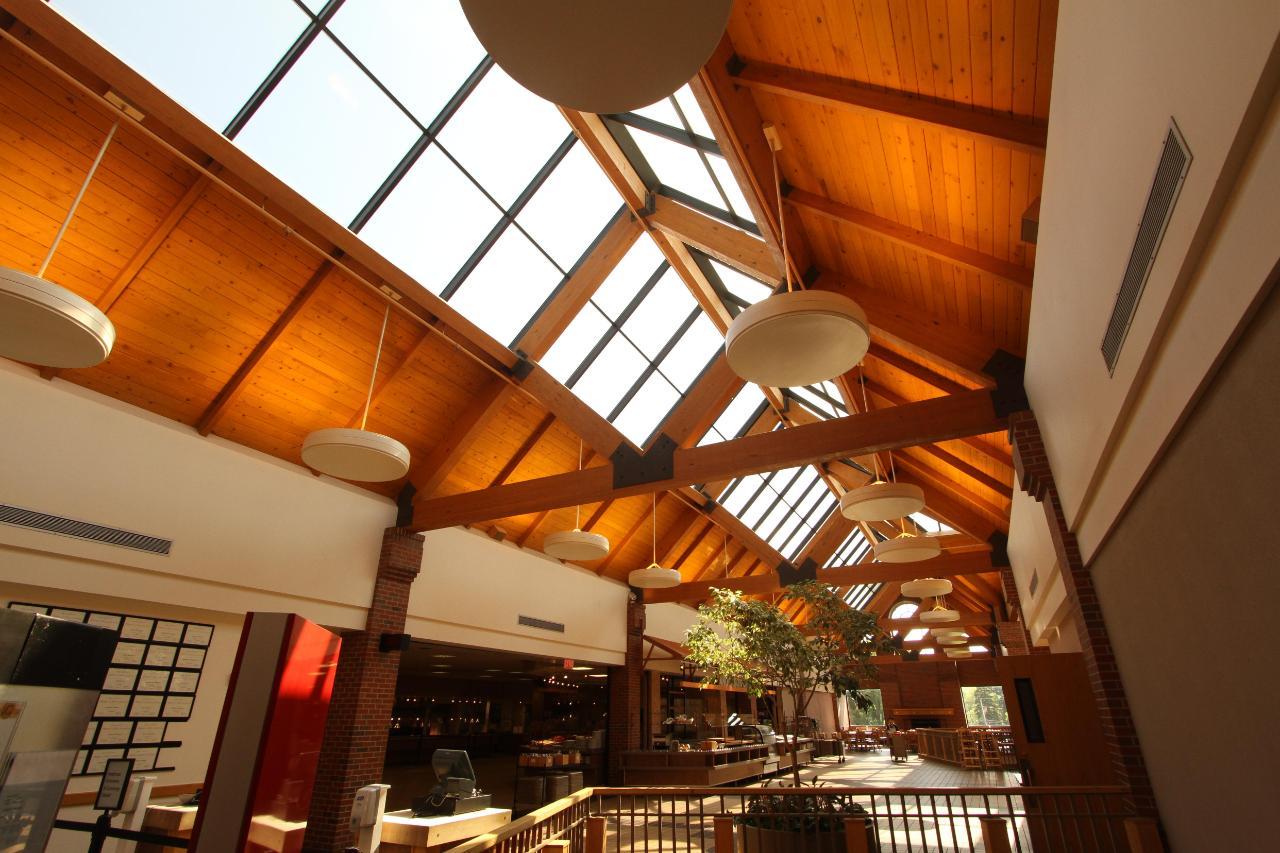 Wheaton's dining slogan, "Food for thought, Flavor for well-being," certainly doesn't disappoint. Their award-winning Cafe Bon Appetit service promises that food is locally and sustainably grown, raised humanely, and made from scratch. It also pledges to meet nutritional, dietary, and allergy needs.
Breakfast is the pièce de résistance at Wheaton. The mouth-watering options include apple pancakes, eggs Benedict, and pepper onion hashbrowns. The average meal plan costs $1,839 a semester.
Next: This student-run cafeteria is open to the public.
13. Kendall College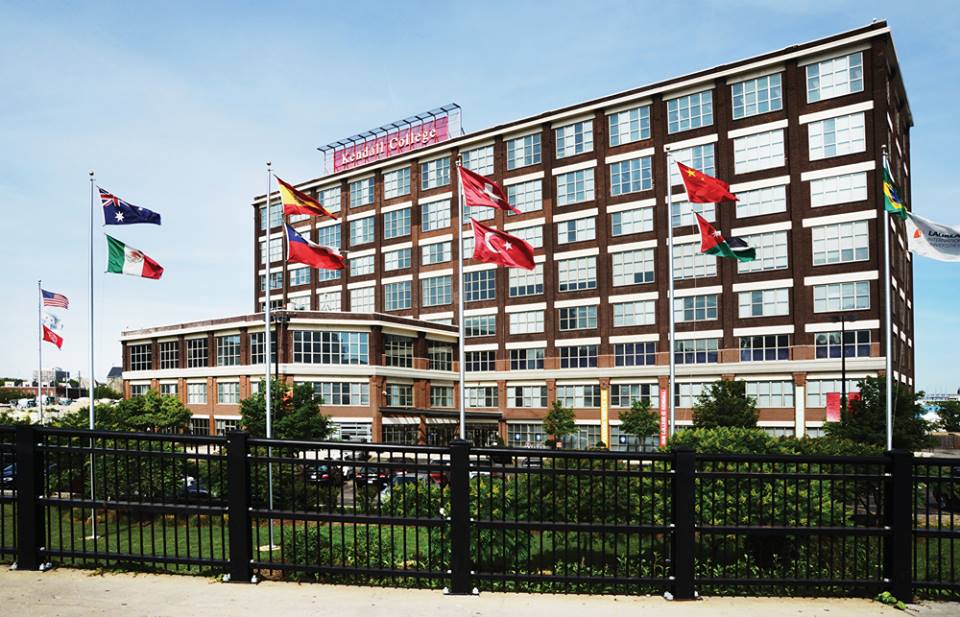 The Dining Room at Kendall College is famous for its food and exceptional service and is open to the public. The school has award-winning culinary and hospitality programs. These students run the Café Du Jour cafeteria, a "living student classroom" that provides breakfast, lunch, and dinner and changes their menu daily.
Next: Spinach dip is just one of the late-night luxuries you can get at this school.
12. St. Norbert College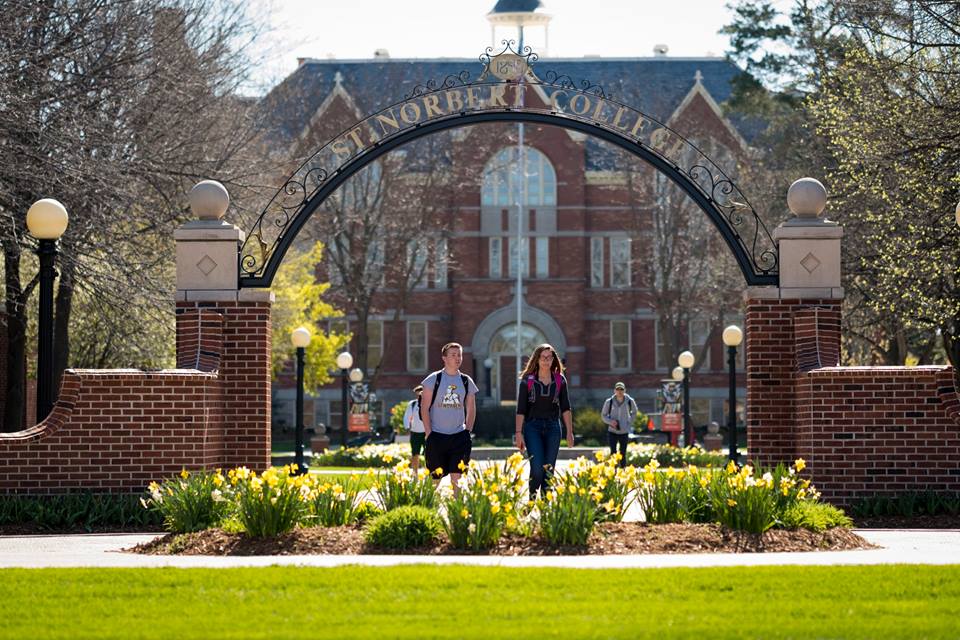 St. Norbert was ranked the best college food in Wisconsin by Niche and has the chops to back it up. The college has multiple dining locations, a welcoming environment, and a spinach artichoke dip basket — what could be better than that?
The average meal plan, the Gold plan, offers 65 meals per semester with $975 in meal dollars. It costs $1,606.00 per semester.
Next: The Ivy League university with top-tier food.
11. Cornell University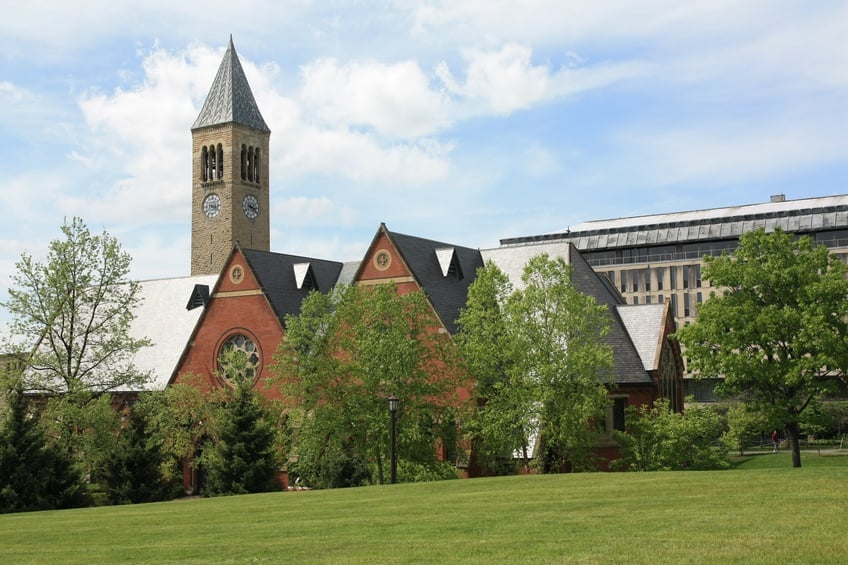 Cornell's academic prowess isn't the only thing that's Ivy League. The university has 10 all-you-can-eat dining rooms and over a dozen cafes, food courts, and coffee houses. The average meal plan will put you back $2,883 a semester, but it's worth it for the new Bamboo station, which features Pan-Asian cuisine such as Vietnamese, Korean, and Thai specialties.
Next: The Virginia university whose award-winning food rivals their school spirit
10. James Madison University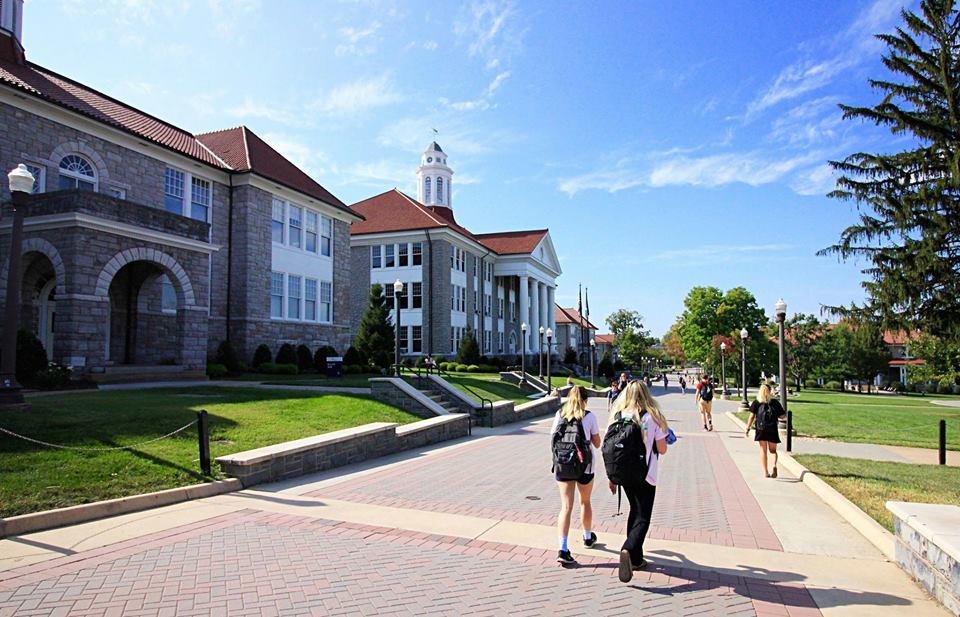 JMU has 28 on-campus dining locations, three of which the school has built in the last three years. New to the university is Bistro 1908, located in their Student Success Center. 1908 offers Italian and up-scale American cuisine, which you can enjoy in the restaurant-style dining room or take to go.
James Madison also recently built a cafe in their nationally-recognized University Recreation Center. It features a Starbucks and fresh tossed salads, handcrafted crepes, and global rice bowls that students can customize. The average meal plan will cost you $2, 354.
Next: The breakfast at this California University is to die for.
9. California Baptist University

California Baptist University was ranked No. 2 among California universities for best quality of food. Their popular cafe, Foodology, is dedicated to providing a balance between nutritious and tasty options. Try their array of savory breakfast options, or opt for their customizable açai bowls for a healthier morning fix.
Other options include their Mexican grill El Monte and all-you-can-eat Alumni Dining Commons. Kipp Dougherty, director of food services, commented on the university's commitment to providing high quality and healthy food, saying, "From the hearts of our culinary team to the mouths of our campus community, you can taste the love in our food." The average meal plan costs $4,760 per year.
Next: Truffle lobster mac & cheese? Sign us up.
8. University of Massachusetts – Amherst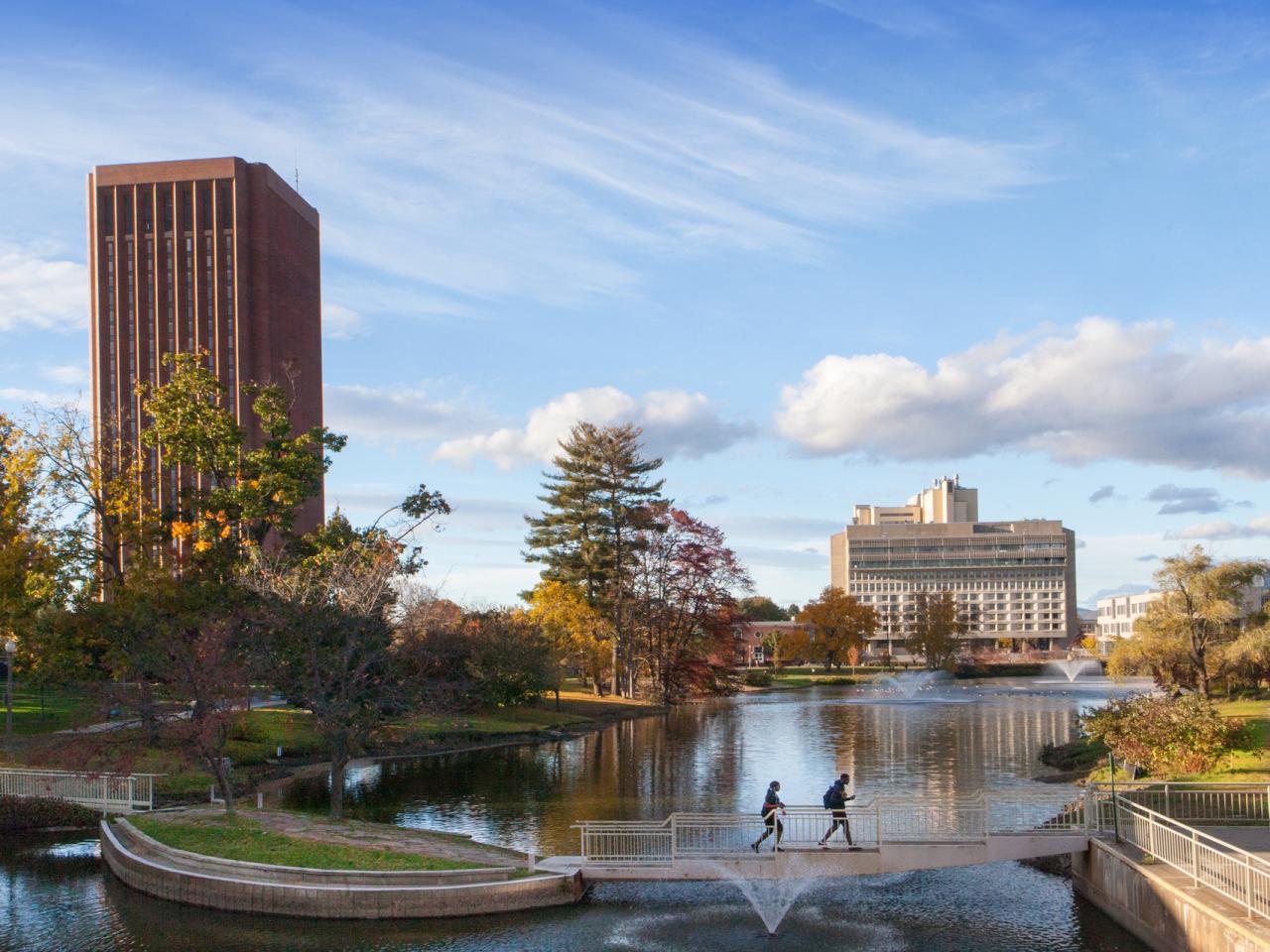 The dining at UMass has won various awards, including best renovation from Food Management Magazine and No. 1 best food from The Princeton Review. It shows in their menus, which source local food year-round and employ a "small plate, big flavor" philosophy.
The University Club and Restaurant, known as The UClub, open to both the public and campus community. The full-service restaurant offers a flat iron steak and truffle lobster mac & cheese, among other fine dining options. The average meal plan costs $2,978 a semester and is available to both on- and off-campus students.
Next: The university focuses on farm to fork options.
7. Wesleyan University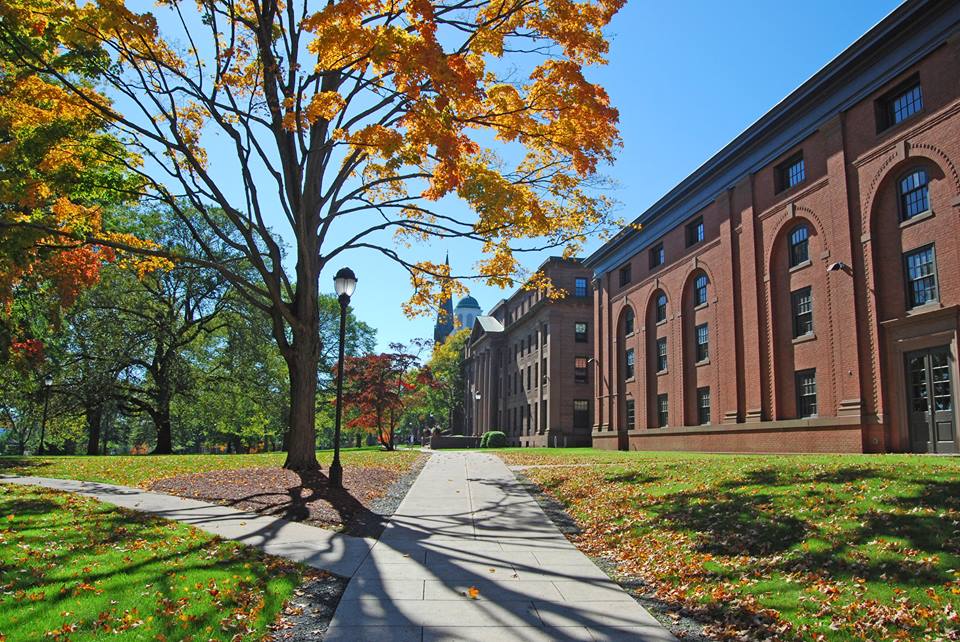 Wesleyan University, located in Middletown, Connecticut, comes in at number seven on Niche's list. The school's dining management company, Bon Appétit, focuses on sustainability while offering farm to fork options for students.
The university's popular Usdan Cafe offers Mongolian stir-fry for lunch and customizable fajitas for dinner.
Next: The school offers food from the city's finest artisans and restauranteurs.
6. Washington University in St. Louis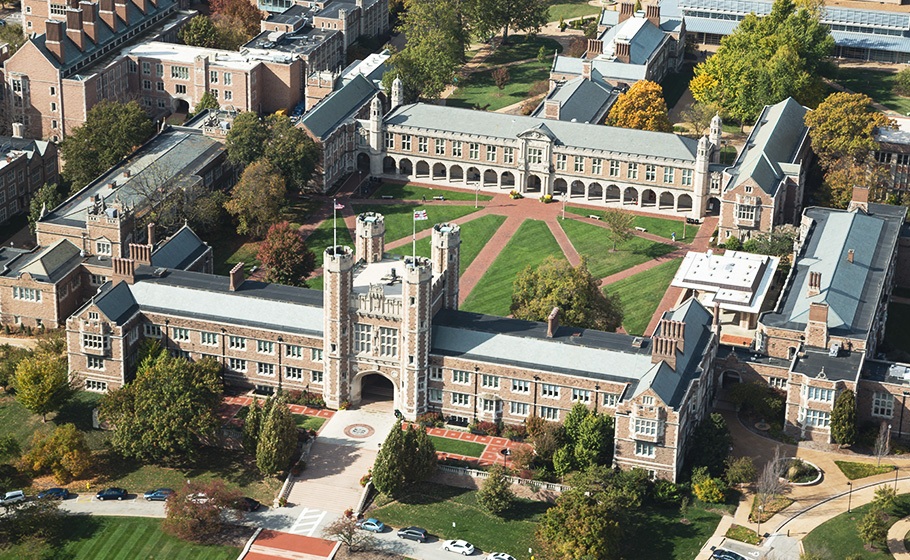 The Missouri school has over 15 different dining locations, cafes, grab-and-go stops, and coffee shops. Grounds for Change, an on-campus cafe, sells coffee and espresso by Chronicle Coffee and is the campus' only Local Eats program, which highlights the food of St. Louis' finest artisans and restaurateurs.
The average meal plan costs between $5,024 and $5,844 a year.
Next: One of the priciest meal plans, and a pub.
5. Bowdoin College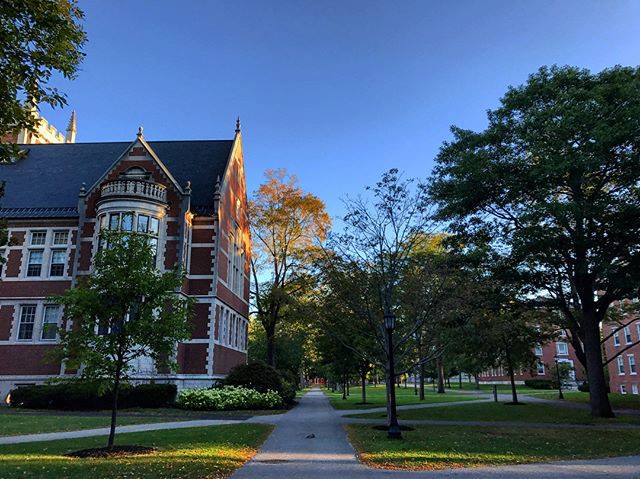 Bowdoin College, a private liberal arts school in Maine, may be small — but its dining makes up for its size. The university prides itself in delivering locally sourced food to its students. The diverse menu changes often, and all meals are made from scratch by trained professionals.
Magee's Pub, an on-campus grill, is open two to three evenings a week during the academic year as a venue for all students. Bands, comedians, and DJs entertain while students enjoy the award-winning food.
Bowdoin's meal plan is the priciest, however; students pay, on average, $7,000 a year.
Next: This college has won awards for its team of professionals.
4. Bates College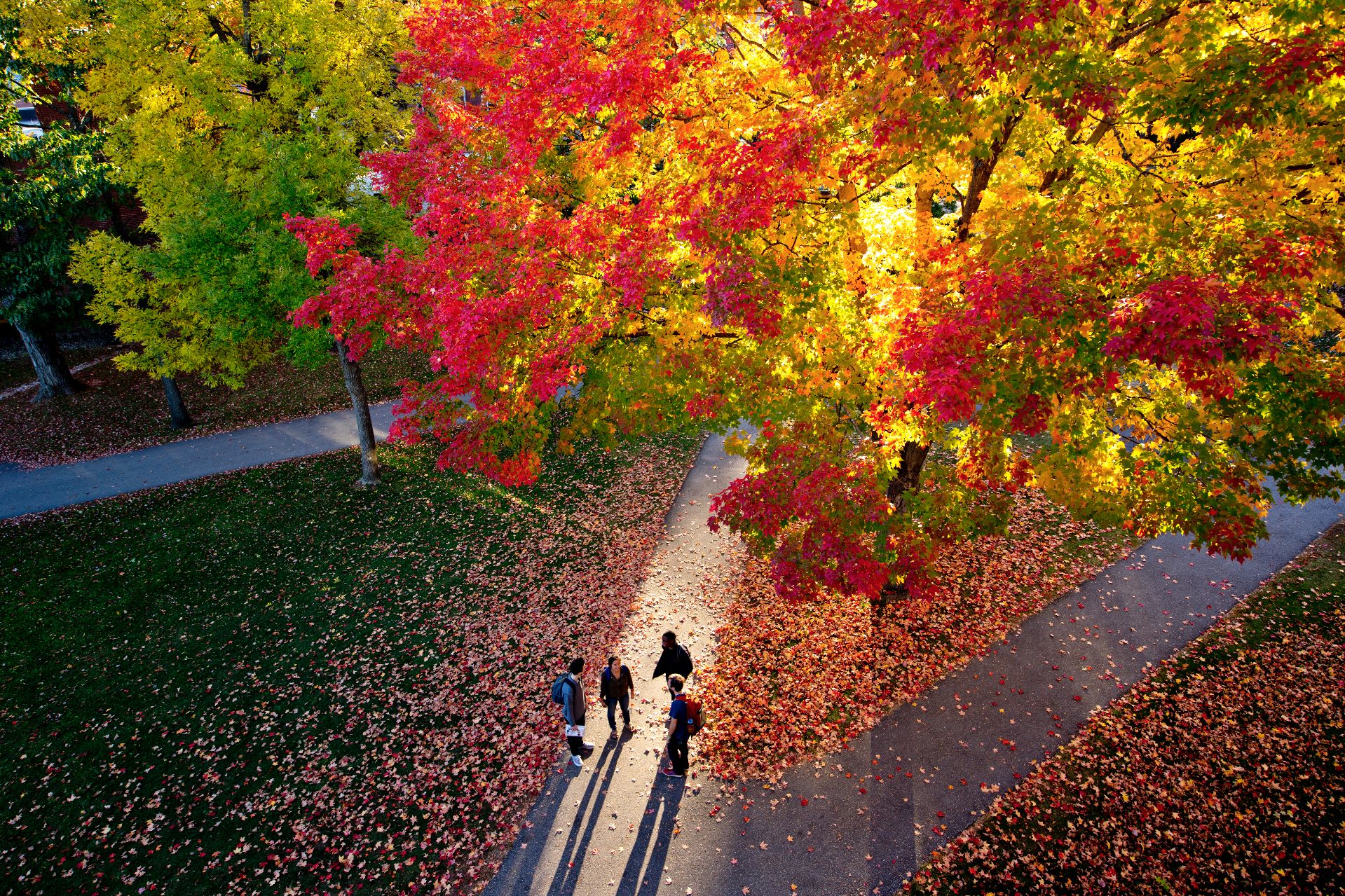 Bates College is a member of the Green Restaurant Association, a group that provides specifications for green purchasing and buys what they can from the Farm Fresh Initiative. The Maine school has won awards for their campus food, community leadership, and special event catering. Plus, check out this lobster dinner available at the Commons dining hall.
Next: The university that lets students design their own restaurant concepts
3. The Culinary Institute of America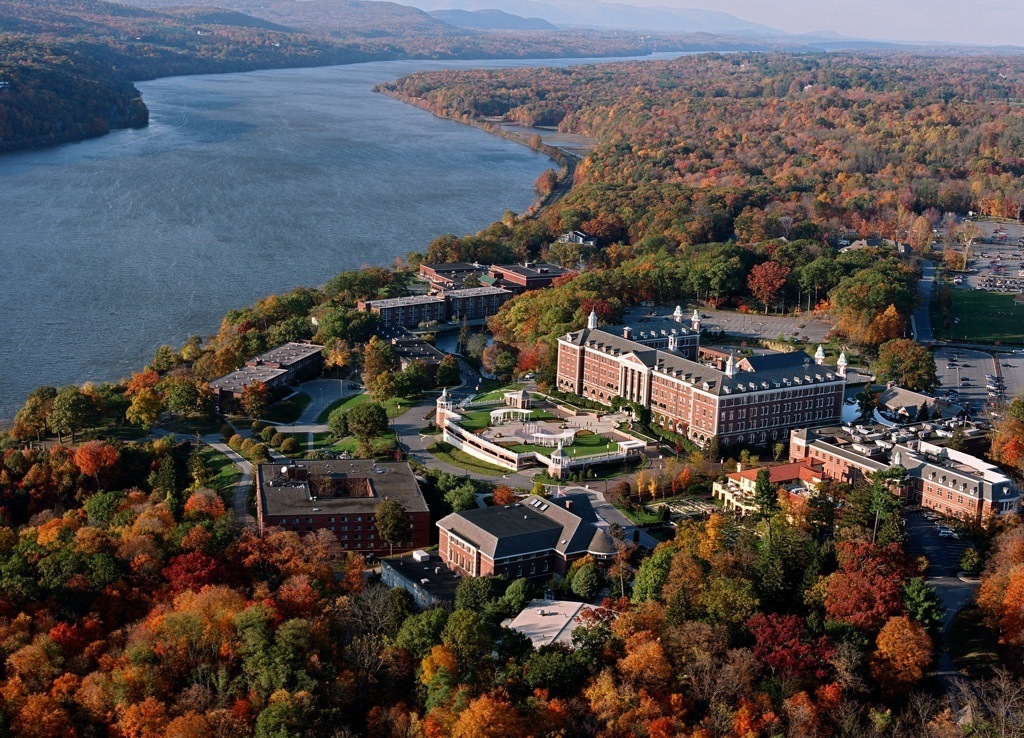 The New York school trains the talented future of fine dining, so it's only natural they'd have some of the best food you've tasted on a college campus. The average meal plan runs $1,775 per semester.
The Egg, a popular student dining hall, includes a student-created pop-up restaurant. Each semester, a new group of students will open and manage a different concept in the Innovation Kitchen in The Egg, according to the Institute's website.
Next: The state university with a culinary pedigree
2. Virginia Tech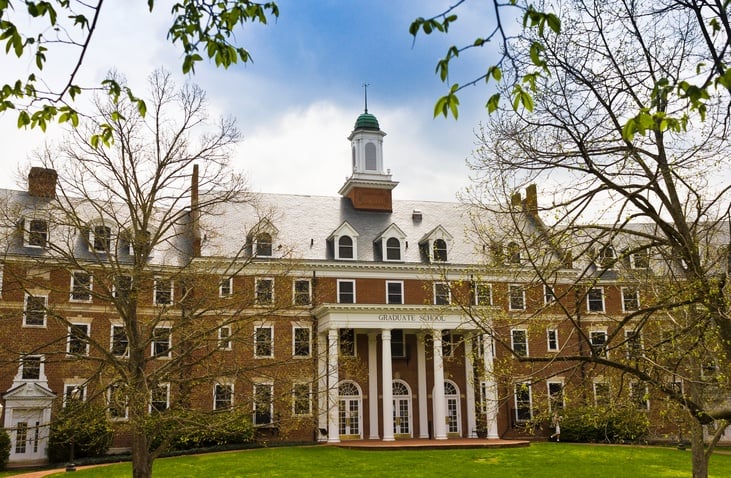 "Don't be skeptical about campus food," Tech's website states. We won't be — at least, not at Virginia Tech. The University has ranked among the top five school meal plans on Spoon University, the Princeton Review, and Niche.
"In regards to Dining Services, the Niche poll is one we value greatly," said Ted Faulkner, director of Dining Services. "It not only rates the quality of the food but the value for the price paid for those services. The state institution has a Japanese steak house and sushi bar, a New York-style deli, and Brazilian cuisine among its 30 plus dining options. The average meal plan will cost you $3,730 a year.
Next: The university that stole the No. 1 spot for campus dining.
1. University of California — Los Angeles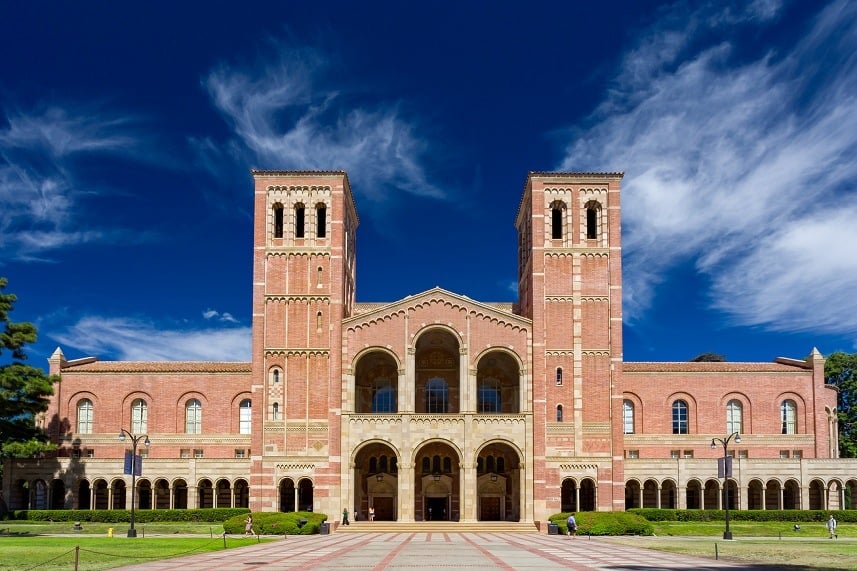 UCLA excels in academics and athletics, and its dining options are no different. The university is nationally recognized for its high quality cuisine in addition to its state-of-the-art facilities and innovative services.
UCLA has 11 different cafes to choose from and offers nutritional education for students looking to eat healthier on campus. The average student ranking was a 4.4 out of 5 for the variety, taste, and availability of dining options according to Business Insider.