Things Joanna Gaines Always Buys at Antique Stores on 'Fixer Upper'
Unless you plan to move to Waco, Texas, you probably can't get Joanna Gaines to design your home. But you can still give your home the Fixer Upper treatment. Just take a few cues from Chip and Joanna, who have outfitted home after home in their signature farmhouse-chic style.
Of course, antiques are a major part of that look. Diehard fans even follow the "Magnolia Trail" to shop at some of the antique stores that appear on the HGTV show. But you don't need to go that far. You can get everything you need at your local antique store or flea market, especially if you know what Joanna herself would be looking for!
HGTV shares exactly what Chip and Jo are hoping to find every time they stop in at one of their favorite shops. Below, check out what those items are.
1. Bird cages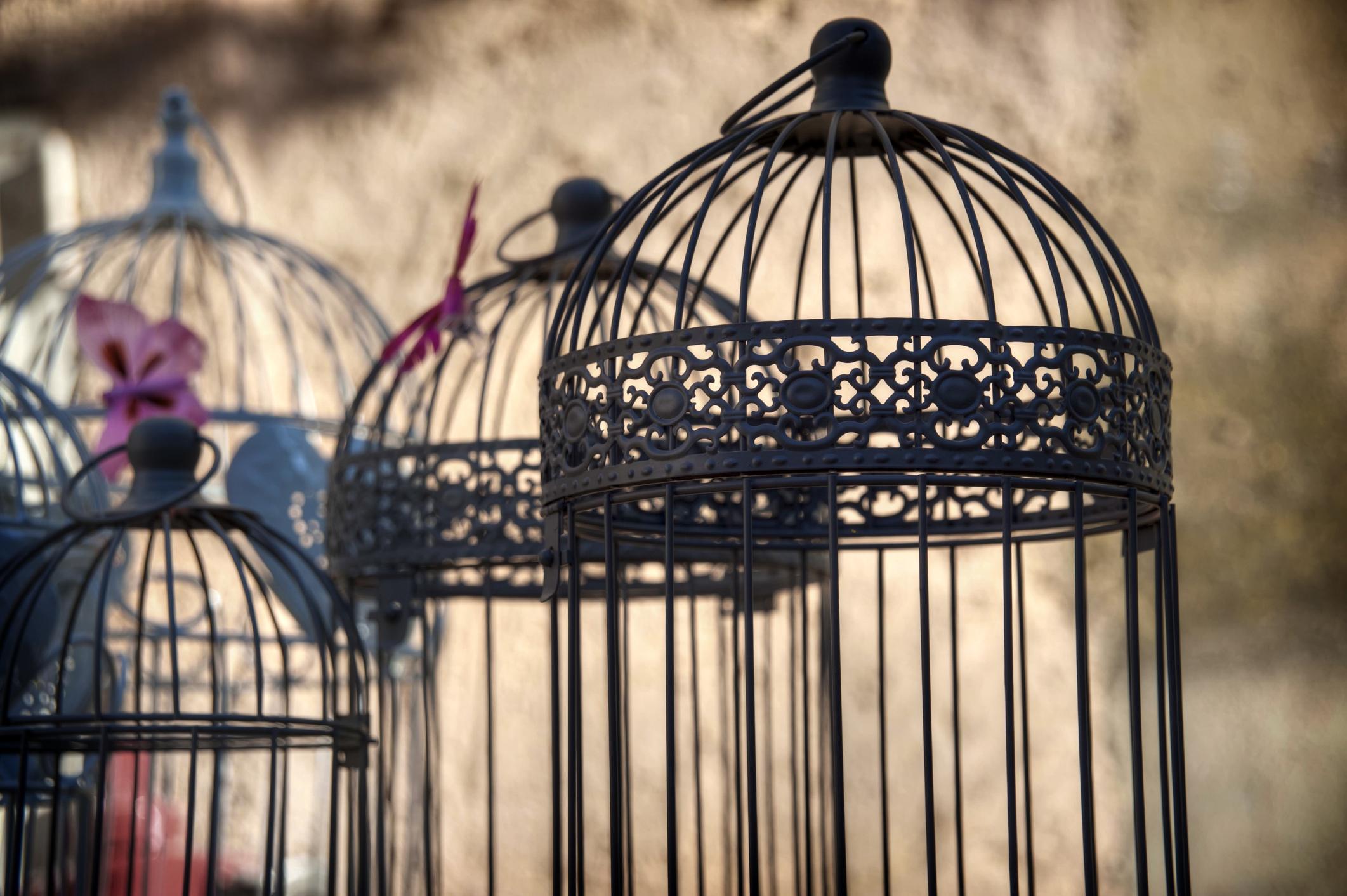 They don't appear in every Fixer Upper house, but antique bird cages have a big impact when they make the cut. HGTV reports that Joanna often looks for these statement pieces at flea markets or antique stores. But if you want one, you should take your time shopping. You'll find a wide variety of styles at an even wider variety of prices. The condition of each bird cage varies, too. Take your time to shop around and find one at the right price before you commit.
2. Books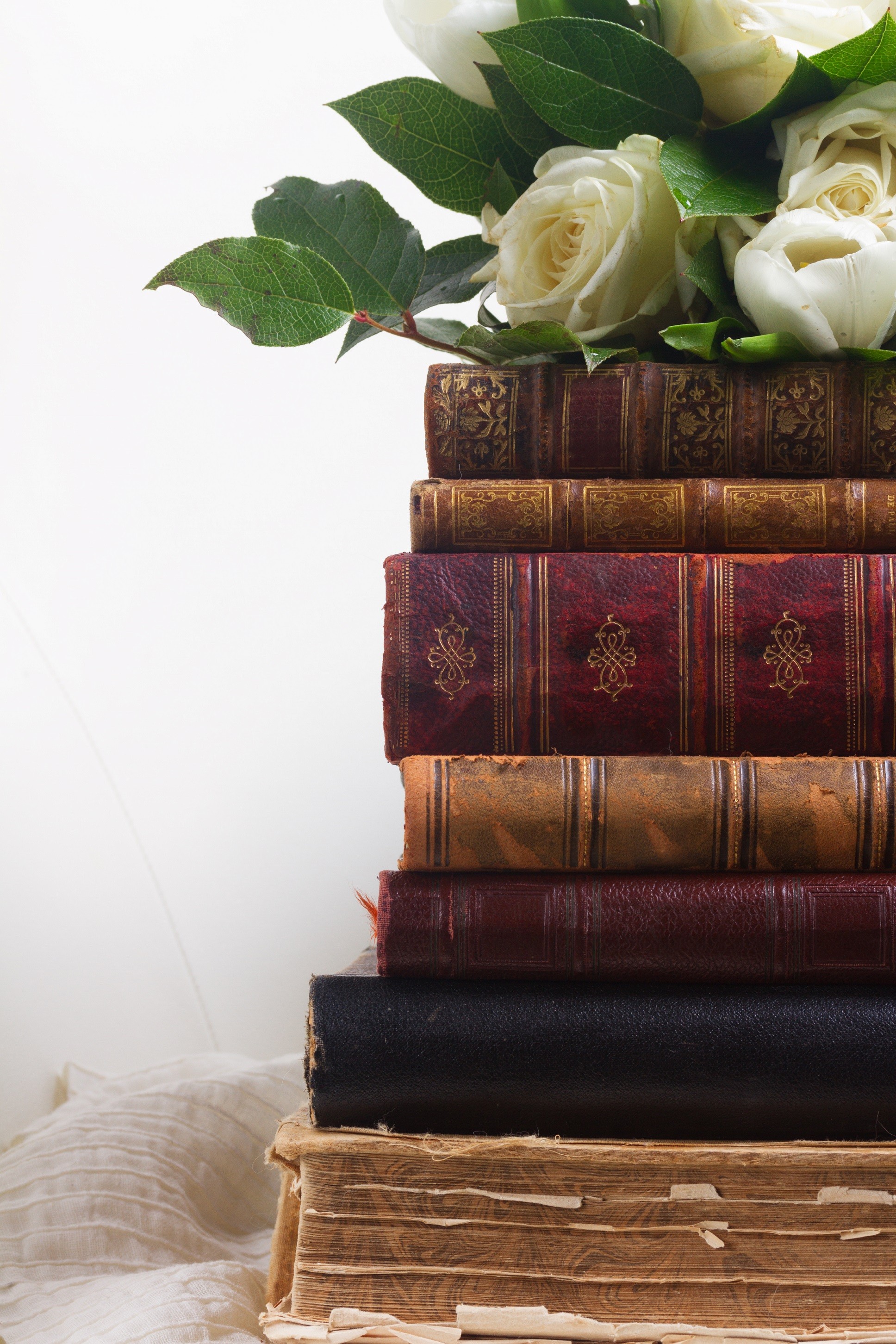 You can't watch Joanna Gaines decorate a house without seeing her — or her adorable children — arrange antique books on a shelf or built-in. While not everybody's a fan of displaying books that you don't intend to read, it's hard to deny that weathered old books do look beautiful on a shelf. HGTV advises, "Simply pick up a few well-loved books at your local flea market and display proudly for an instant shabby-chic effect."
3. Chalkboards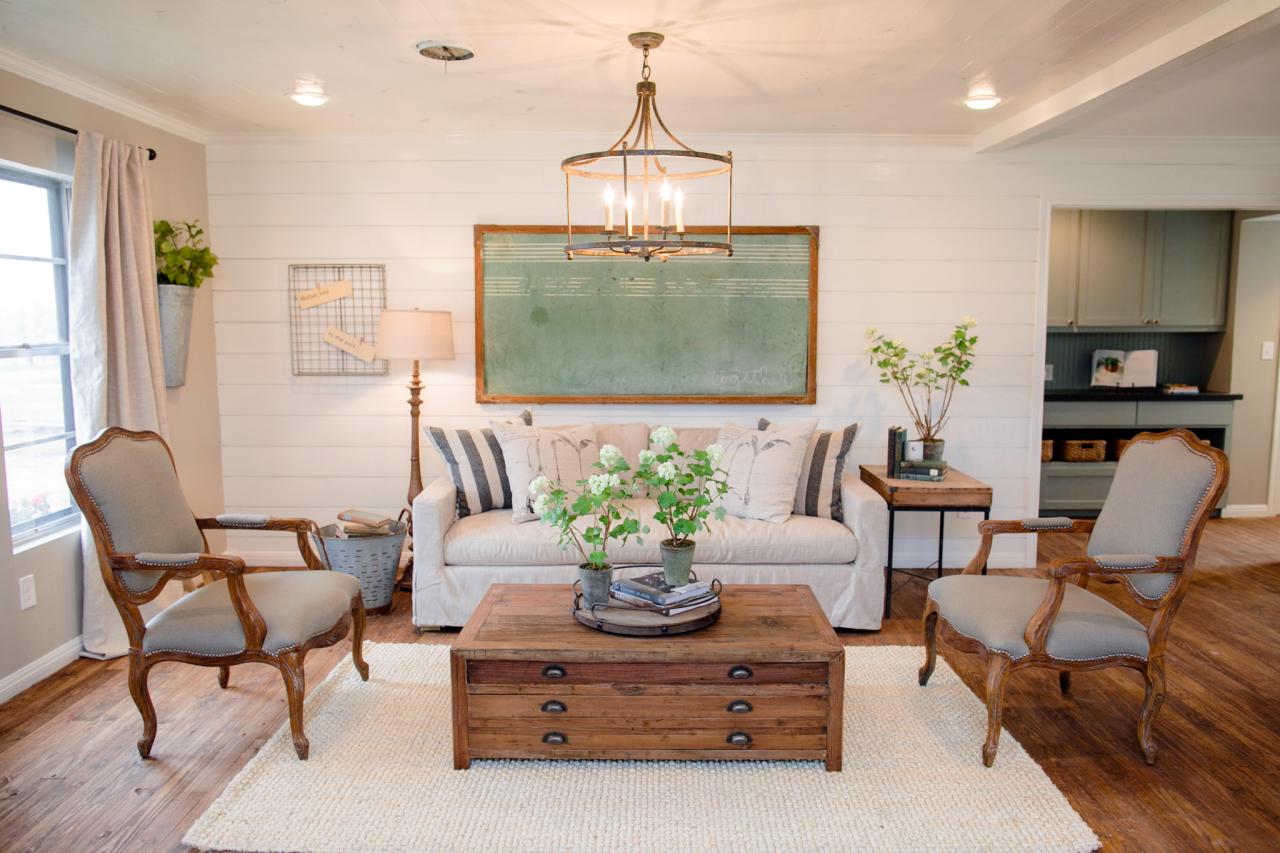 Joanna Gaines also uses antique chalkboards to charming effect in many Fixer Upper homes. HGTV reports that Joanna looks for these pieces at antique stores or flea markets when she wants to add some "schoolhouse charm" to a home. Sure, you can find plenty of chalkboard-painted items at HomeGoods or Hobby Lobby. But spring for the real deal — especially if you can find a more unusual green chalkboard. You won't regret it.  They work especially well in children's rooms and playrooms.
4. Church pews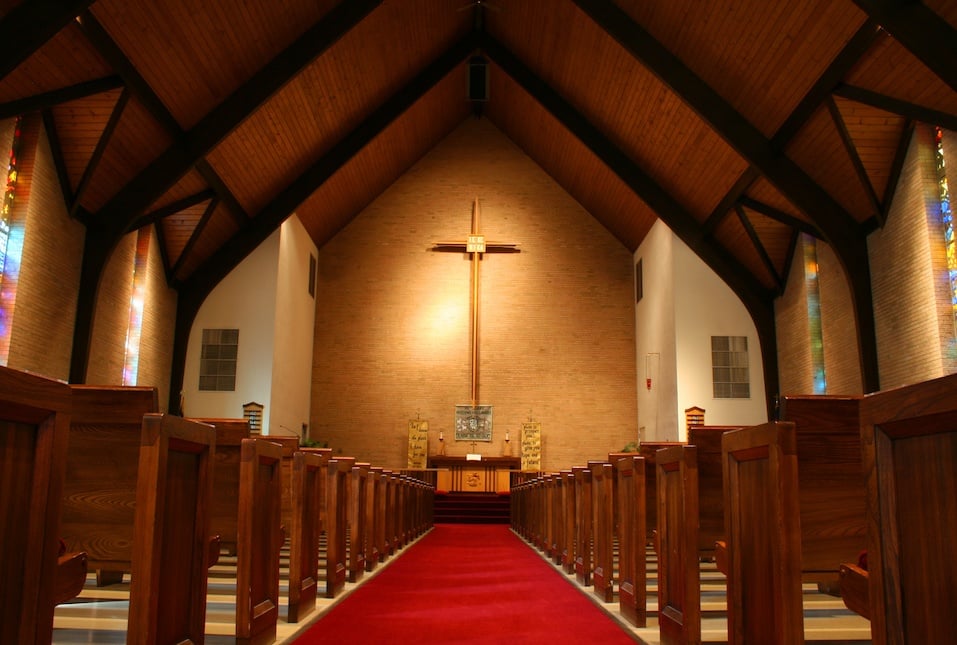 Want seating that has some history? HGTV reports that you can't go wrong with a church pew, one of the essentials that Joanna Gaines often buys at antique stores and flea markets. Since many modern churches have decided to switch to theater-style seating, you can easily find old pews at local stores and markets. Joanna often puts them in the entryway of Fixer Upper homes, where they provide extra seating or just a place to drop your jacket. 
5. Doors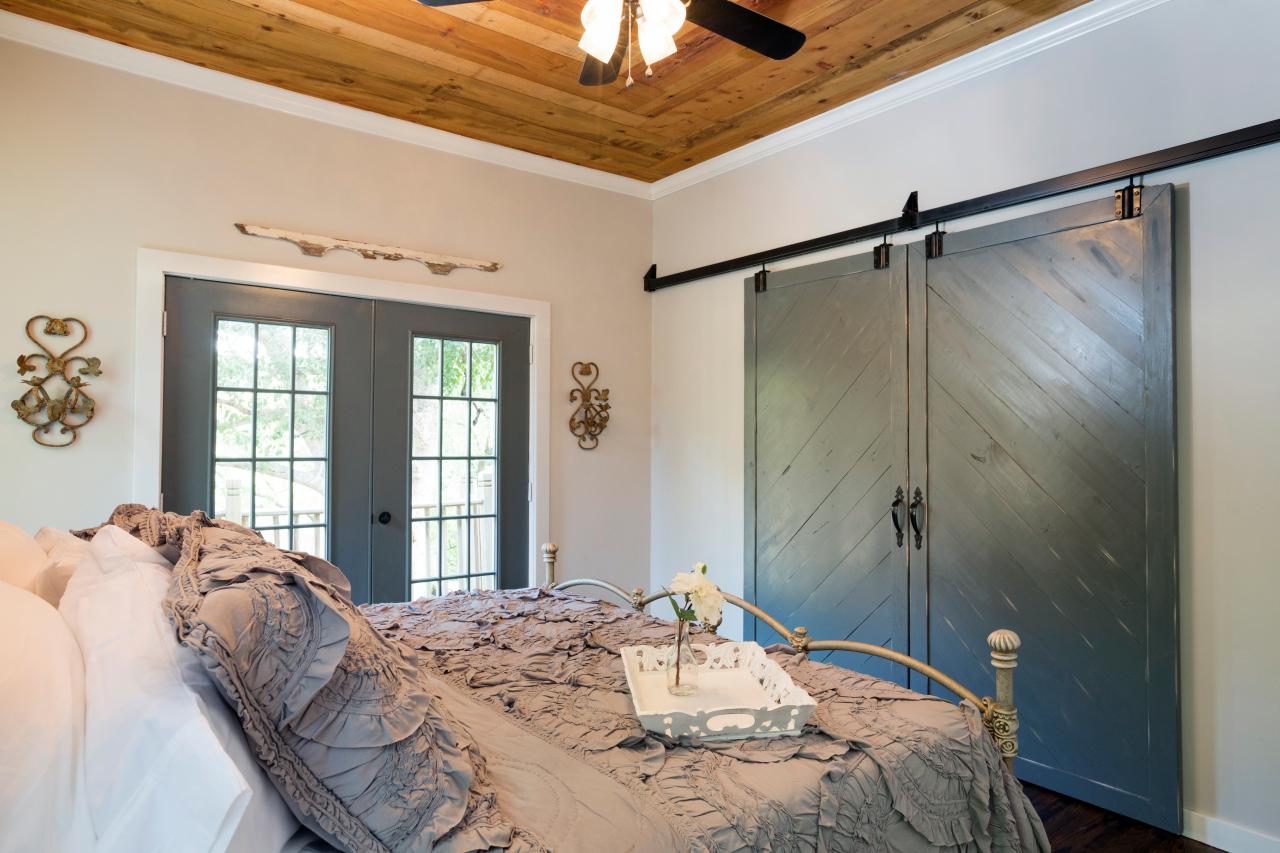 Another piece of decor that shows up more often than not in Fixer Upper houses? Salvaged doors, which Joanna often hangs directly on the wall to add depth and architectural interest. HGTV notes that when you find antique doors at the store, they often won't be a perfect fit for your doorway. However, by incorporating them into your decor, you can enjoy the appeal of the unique design — without having to call the carpenter to reframe an entire section of your wall.
6. Fans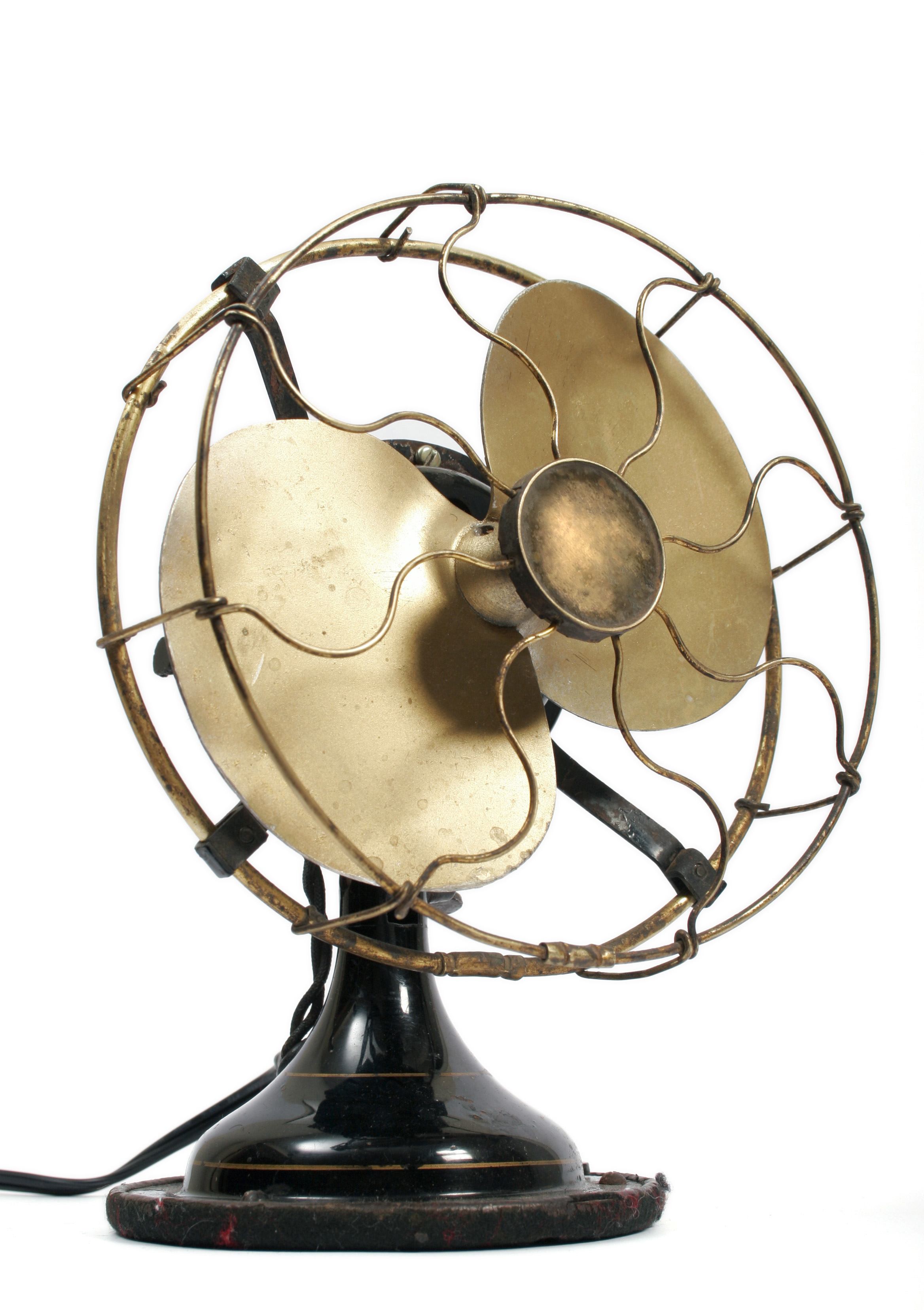 Another item that Joanna Gaines often buys at antique stores? Antique fans. These vintage pieces often have a unique patina and an industrial charm. However, as HGTV notes, they can get quite pricey at some flea markets and antique stores. Joanna's solution? Look for fans that haven't been restored or re-wired. If you're just using it for decoration, you don't need it to work. Buying one as-is can save you money on a look you love.
7. Galvanized steel accessories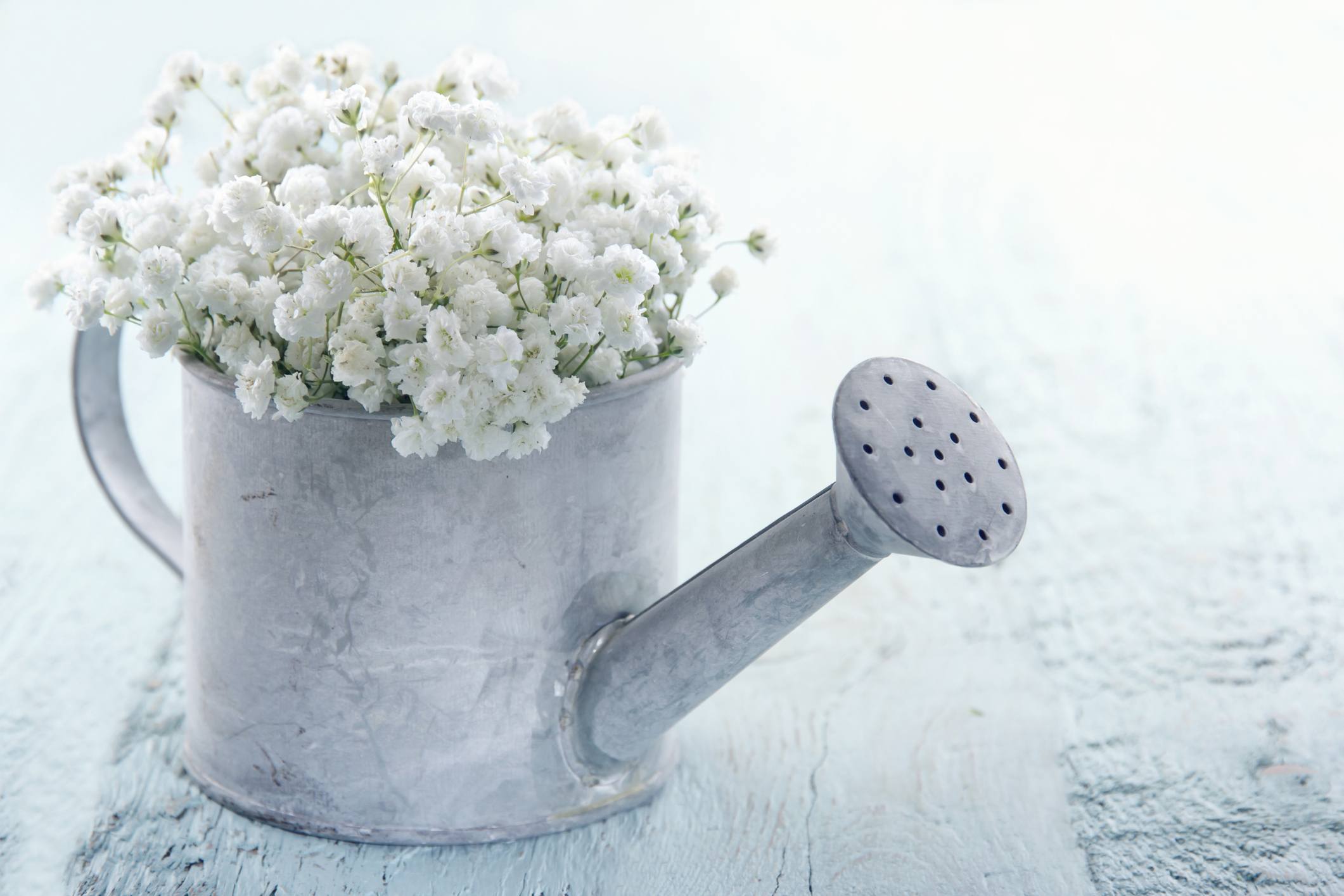 To hit the perfect balance between farmhouse and chic, Joanna Gaines usually incorporates some utilitarian antiques into the home's decor. HGTV recommends keeping an eye out for anything made of galvanized steel at your favorite antique stores. Between watering cans, buckets, troughs, planters, you'll find plenty at any antique shop or flea market. Fortunately, because they're so plentiful, they're typically pretty budget-friendly, too.
8. Glass jars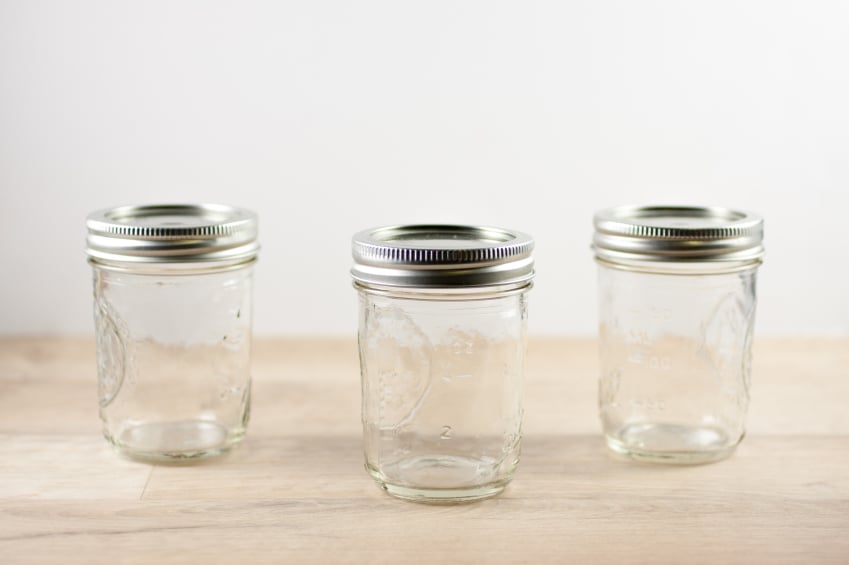 You'd have to be living under a rock to have missed Pinterest's obsession with mason jars. But in the Fixer Upper world, glass jars have plenty of uses beyond serving as drinking glasses or miniature vases. Amass a small collection for a gorgeous display or use them regularly in your kitchen for storage.
HGTV notes that you can find numerous kinds of glass jars and glass bottles at antique stores. Joanna Gaines seems especially partial to green glass. But head to enough antique stores, and you can find numerous pieces that fit any style (and budget).
9. Industrial furniture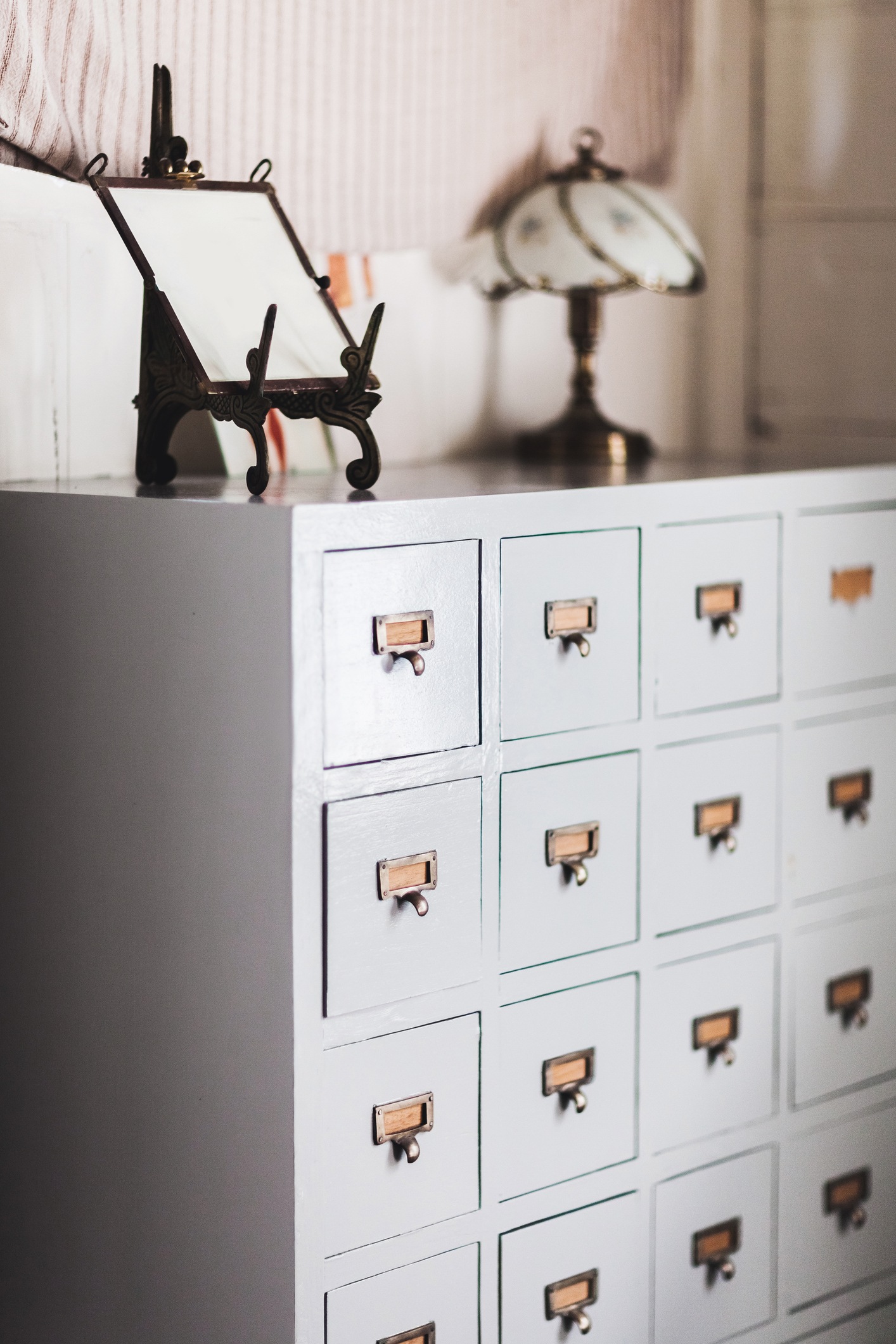 These pieces rarely come cheap, but they are always worth the investment! Joanna Gaines constantly scours antique stores and flea markets for authentic pieces of industrial furniture. She looks for old post office cabinets or hotel mail slots. But you can also find jeweler's benches, flat files, lockers, general store counters, and numerous other pieces salvaged from historic buildings. This is one area where you should always keep an eye out for reproductions, which can look deceptively similar to real antiques, but don't have the quality or history of the authentic versions.
10. Industrial scrap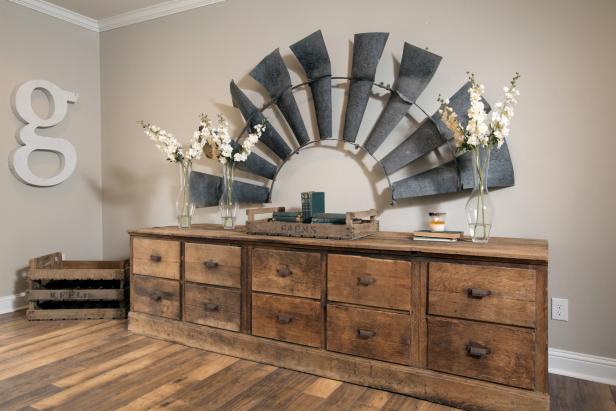 Another item Joanna Gaines constantly looks for at antique stores and flea markets? Industrial scraps. HGTV explains, "While you may not be lucky enough to find a portion of a windmill, scrap metal and industrial pieces are a dime a dozen." You can often find metal mattress springs or metal typeset drawers. Search for shapes and textures that catch your eye, and then reuse them as art, as decorative knickknacks, or even as the beginning of a new piece of furniture.
11. Ladders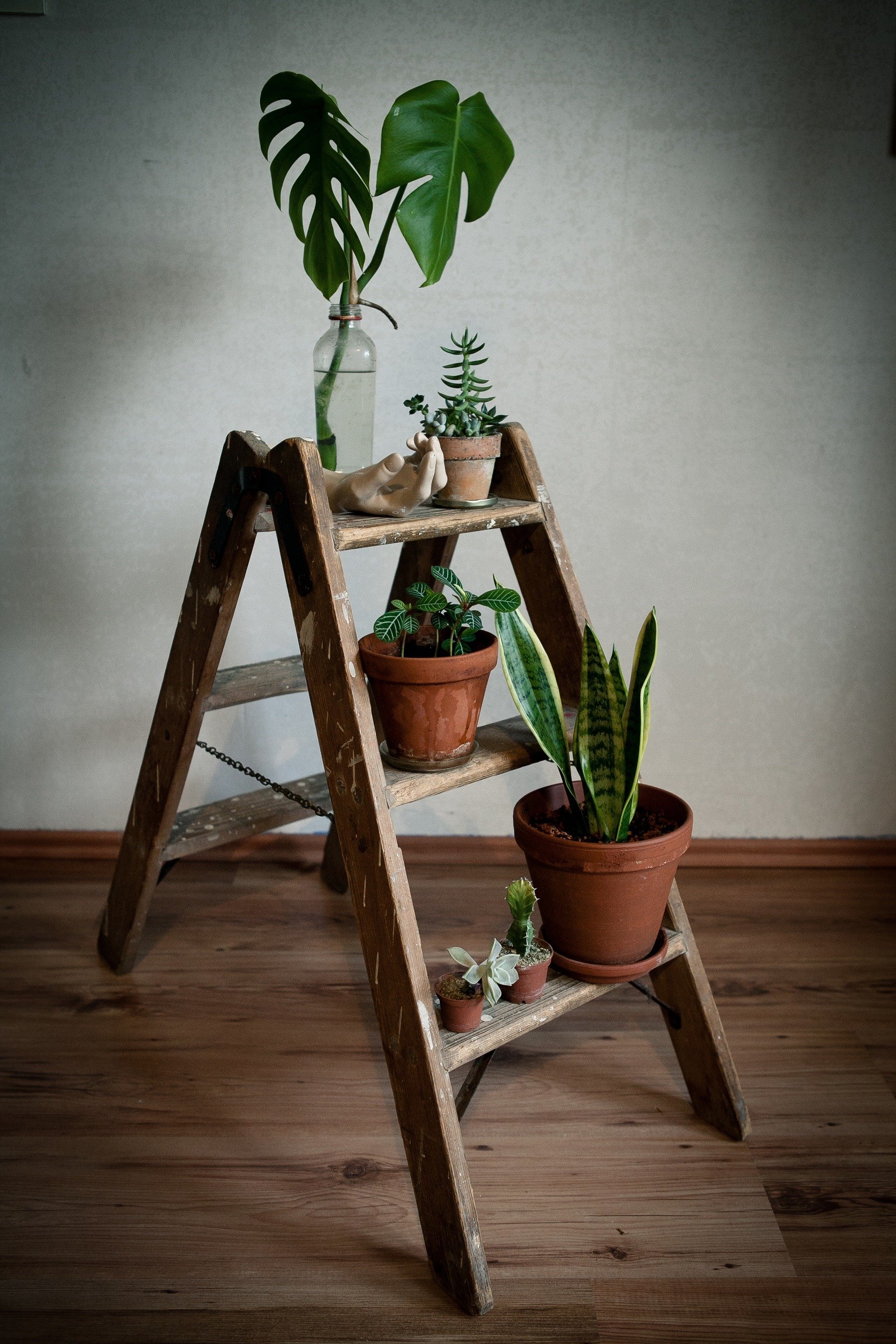 Anybody who's watched even a few episodes of Fixer Upper has seen Joanna decorate a room with an antique ladder. Plentiful at most antique stores, old wooden ladders add a touch of history to your space. They're also easy to repurpose into storage, especially for blankets and linens that can just hang on the rungs. HGTV suggests that in addition to hanging blankets on one, you can even use an old ladder to store magazines or shoes by adding a hanging basket or two.
12. Mantels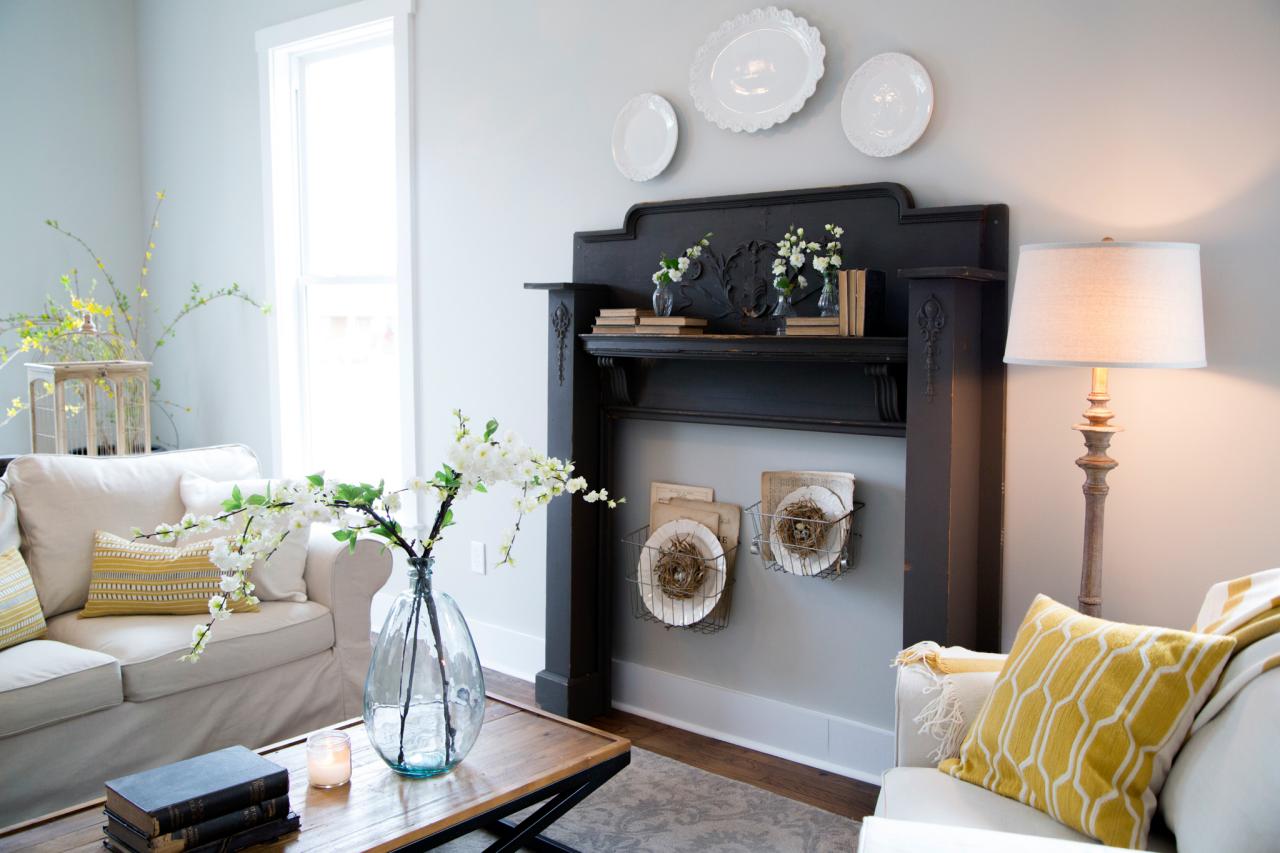 Even if you don't have a historic fireplace to restore, you can still find a place for a beautiful mantel in your home. Joanna Gaines often mounts them to a wall to add depth and architectural interest, particularly in a living room without a fireplace. Because antique dealers often salvage mantels from historic estates, they can get pricey. And more detailed mantels often cost more than simpler styles, HGTV reports. However, the extra cost can pay off if you decide to paint your mantel; the details will really make it shine.
13. Metal baskets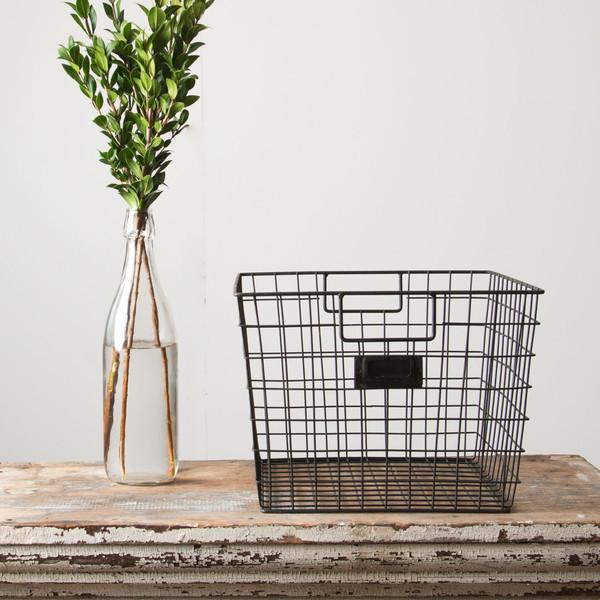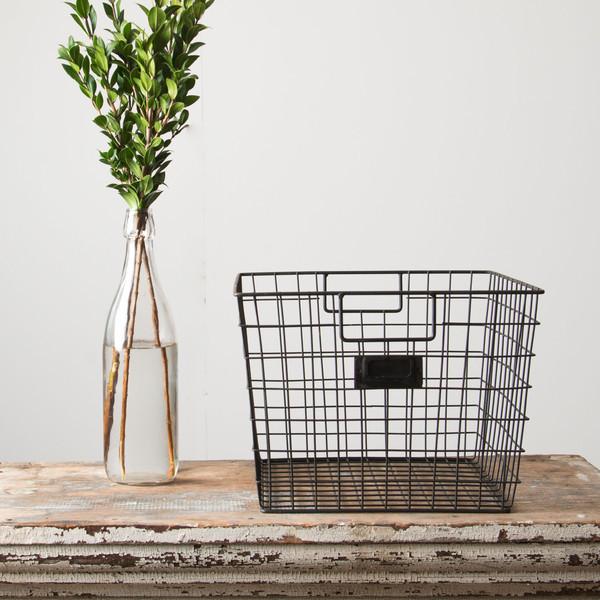 HGTV characterizes metal baskets as one of Joanna's favorite decor elements when she's staging a house. You can find them in all shapes and sizes at your favorite antique stores. Antique locker baskets, for instance, fit into many design styles but offer plenty of storage space for your essentials. Just beware of reproductions if you want something authentically old. Many manufacturers are turning out new baskets that look like old ones — at least until you see them in the harsher sunlight.
14. Scales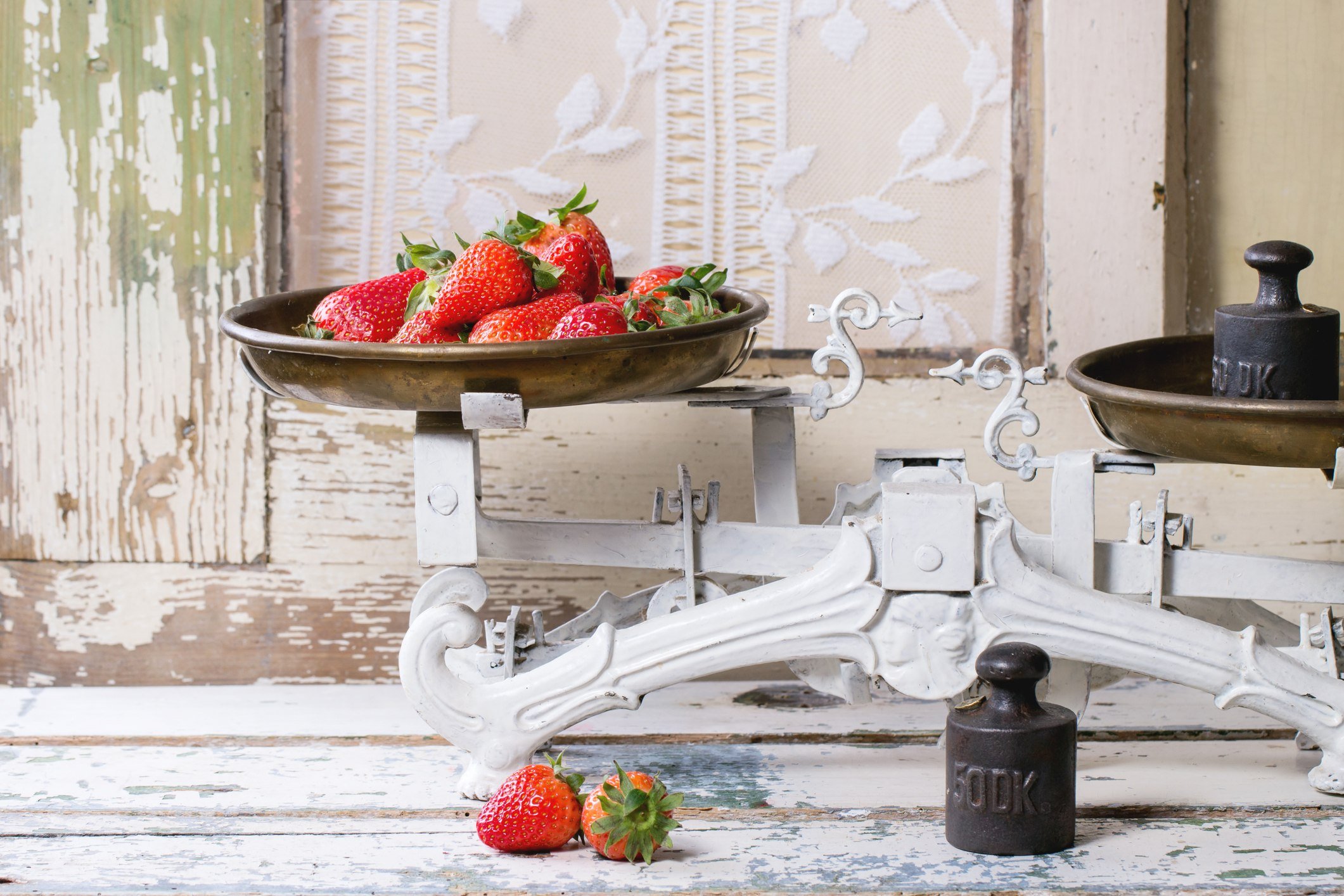 You may use a modern scale to weigh your baking ingredients. But Joanna Gaines reaches for another kind of scale when she outfits the kitchens in Fixer Upper homes. HGTV reports that Joanna often finds antique countertop or hanging scales at antique stores and flea markets. They add vintage charm to your kitchen — even if they won't be particularly accurate.
15. School desks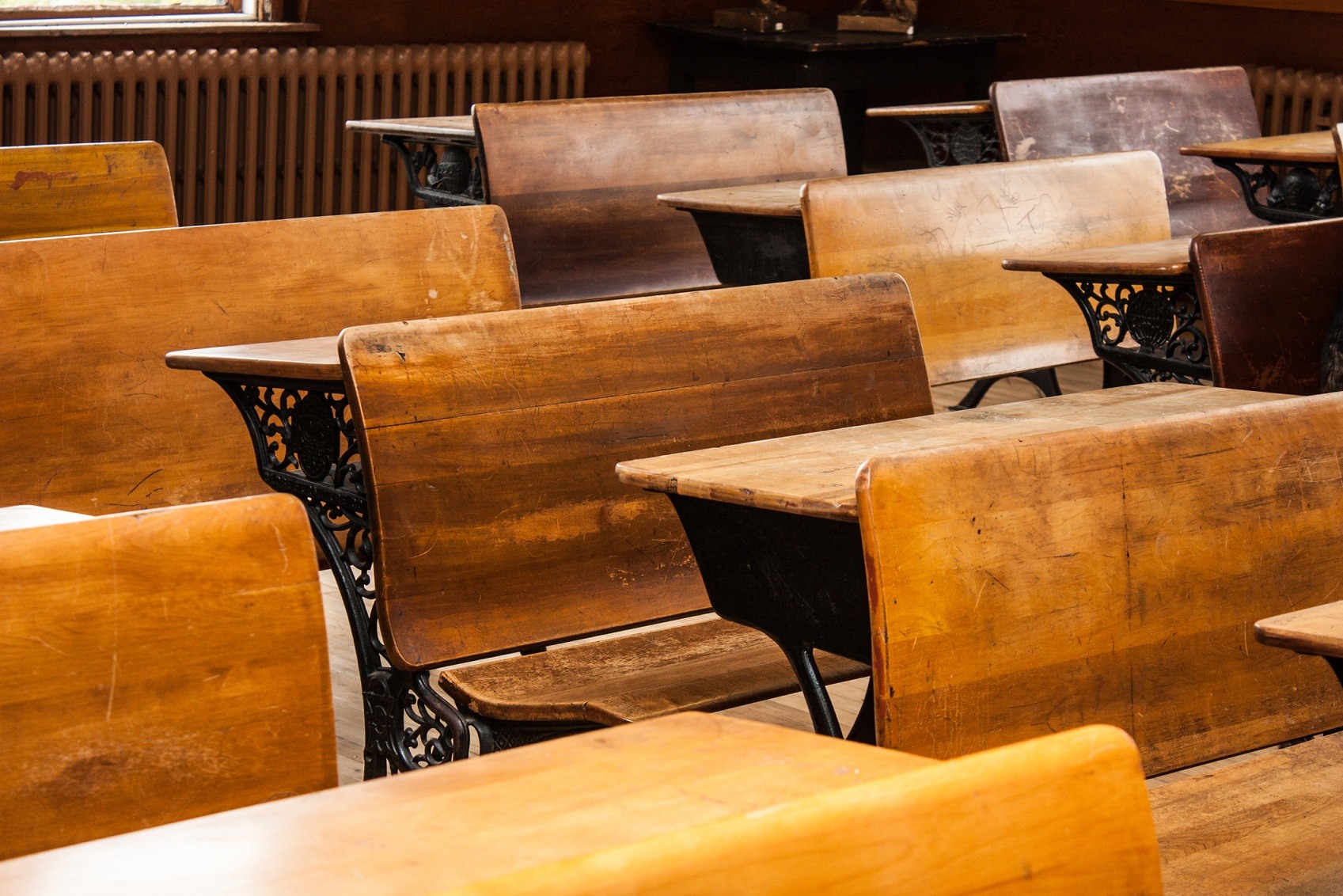 Whether you have children (or grandchildren) or not, antique school desks can make a charming addition to your decor. HGTV reports that Joanna Gaines often finds these pieces at antique stores or flea markets. She's particularly partial to wooden school desks. If you're lucky, you just might find something delightful carved into the desk or the seat.
16. Signs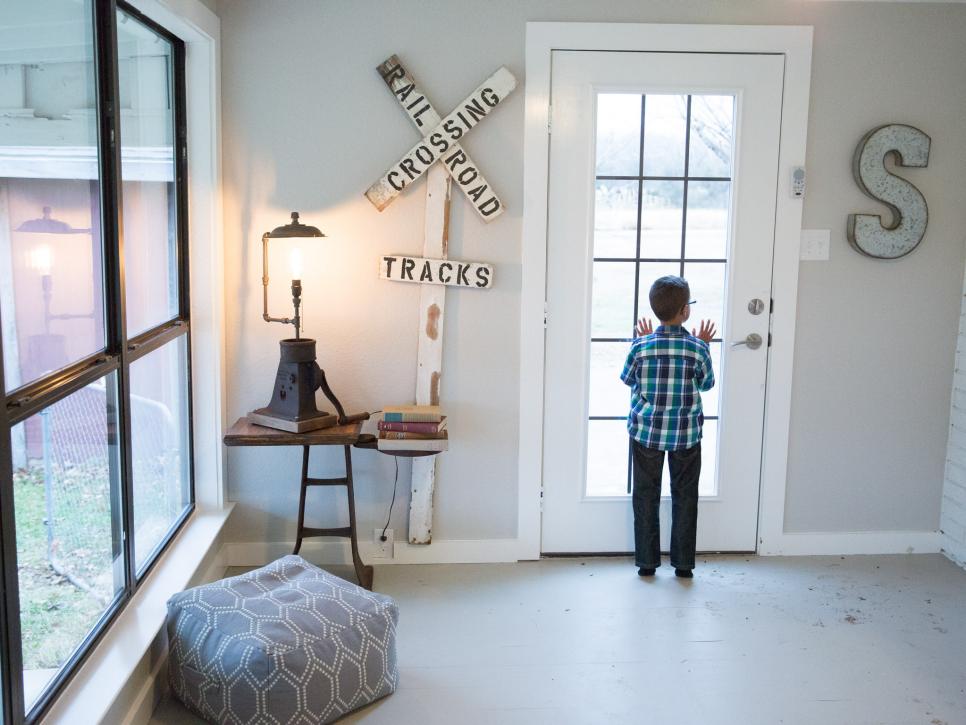 Vintage signs are always in demand. That means that they aren't typically plentiful at antique stores. So when you see one you love, don't hesitate to buy it! Joanna Gaines routinely looks for vintage signage when she's antique shopping. But, as she's likely discovered, many companies manufacture reproductions of old signs. Make sure you examine each item closely to determine its authenticity before you get too excited.
17. Soda bottles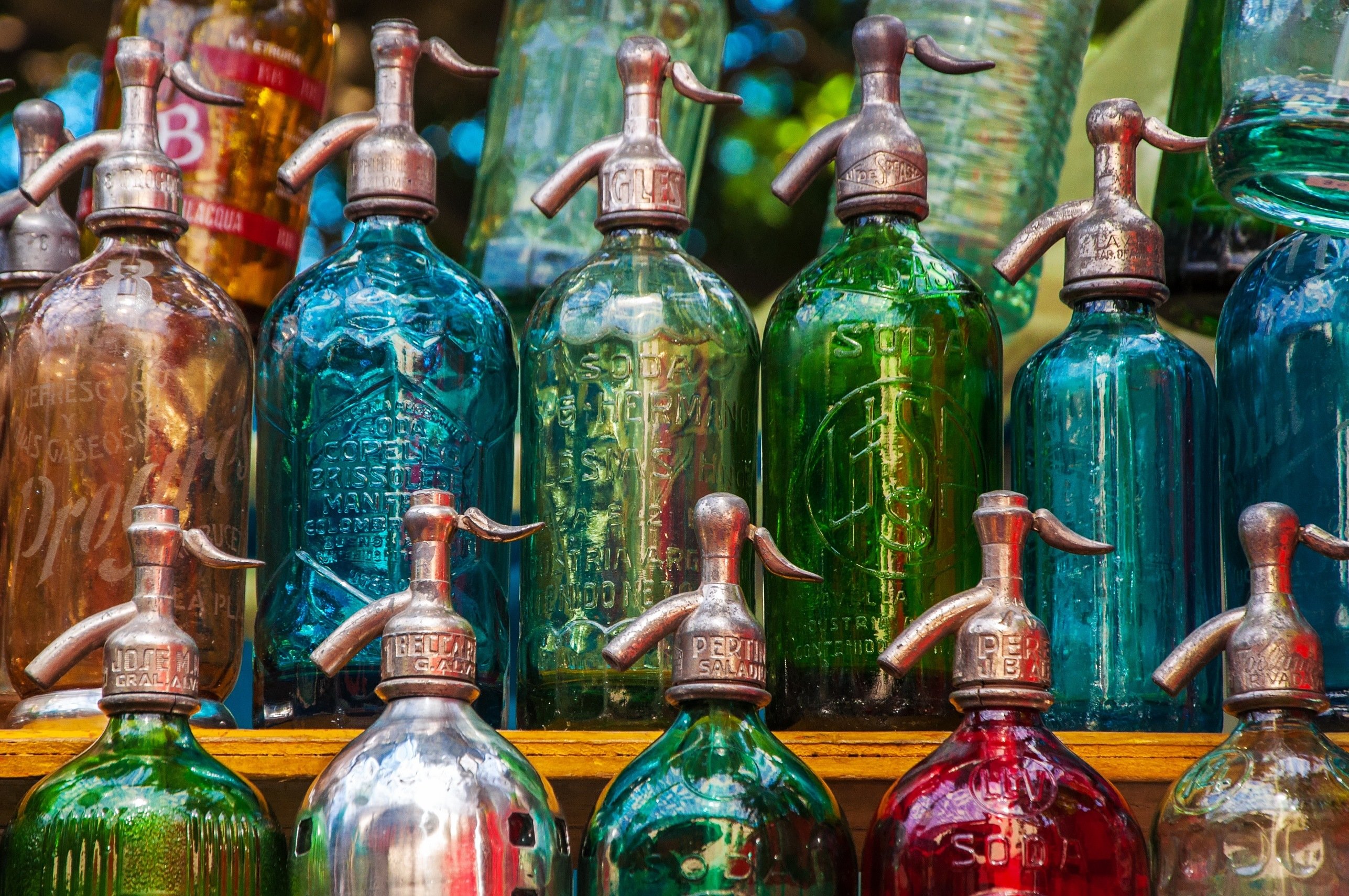 Another item that eagle-eyed Fixer Upper fans can spot in just about every home Joanna Gaines designs? Antique soda bottles. We're not talking about those vintage bottles with Coca-Cola labels. (Though those are a pretty fun find, too!) Instead, Joanna seems partial to the soda and seltzer bottles with a spout on top. Just make sure you're getting the real deal. As HGTV notes, many antique stores sell reproductions that aren't really worth anything. That's fine if you know what you're getting (and want to stick to a budget). But you'll have to do your homework if you want actual antiques.
18. Tool boxes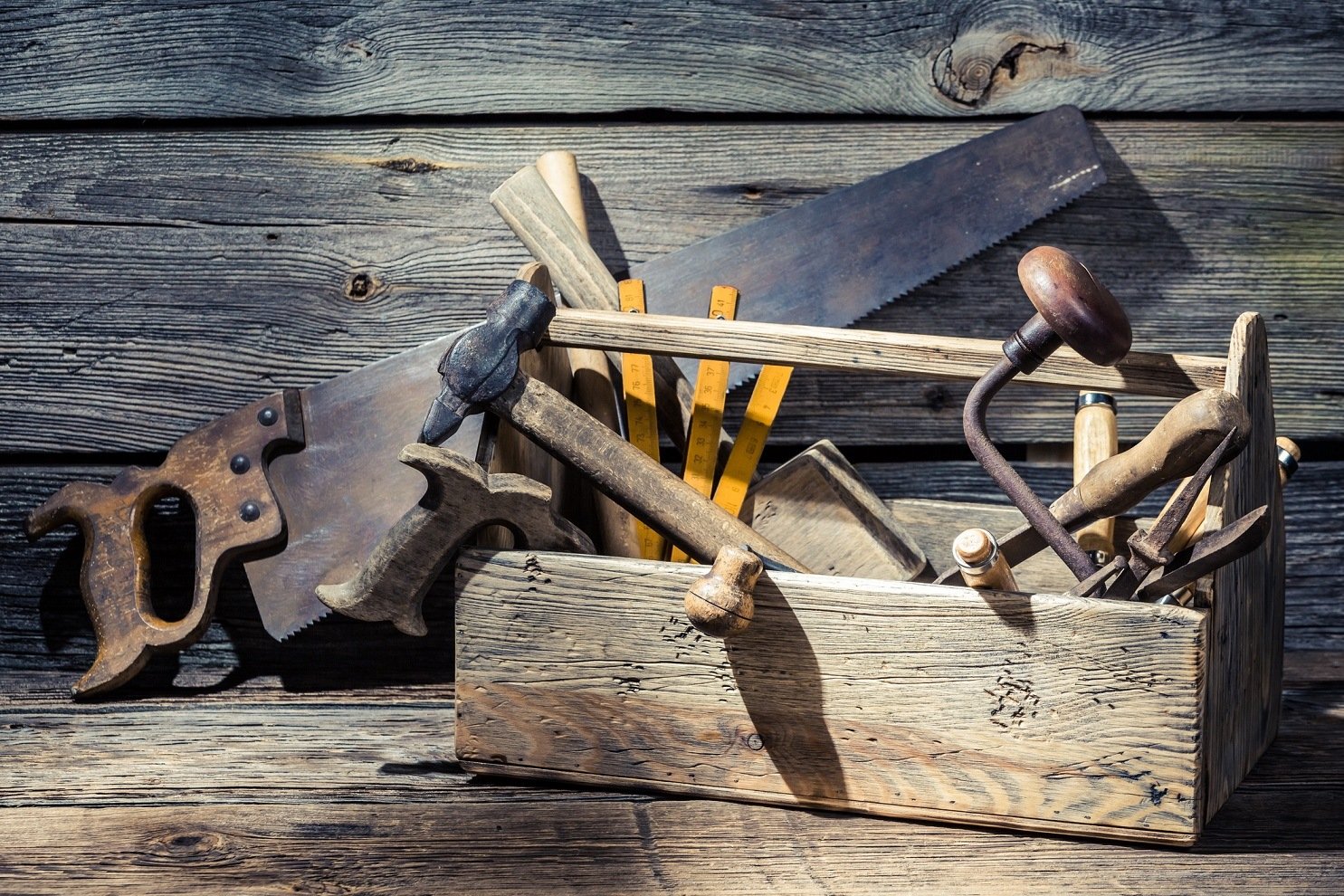 Whether you want a unique planter or a sturdy place to put your children's art supplies, Joanna Gaines would probably recommend an antique tool box. She routinely buys these pieces, especially wooden tool boxes, and finds uses for them throughout Fixer Upper homes. As HGTV reports, they can hold flowers, towels, toiletries, and more. Their unique patina makes them a lot more interesting than other storage solutions, particularly the ones you find at big-box stores.
19. Upholstered chairs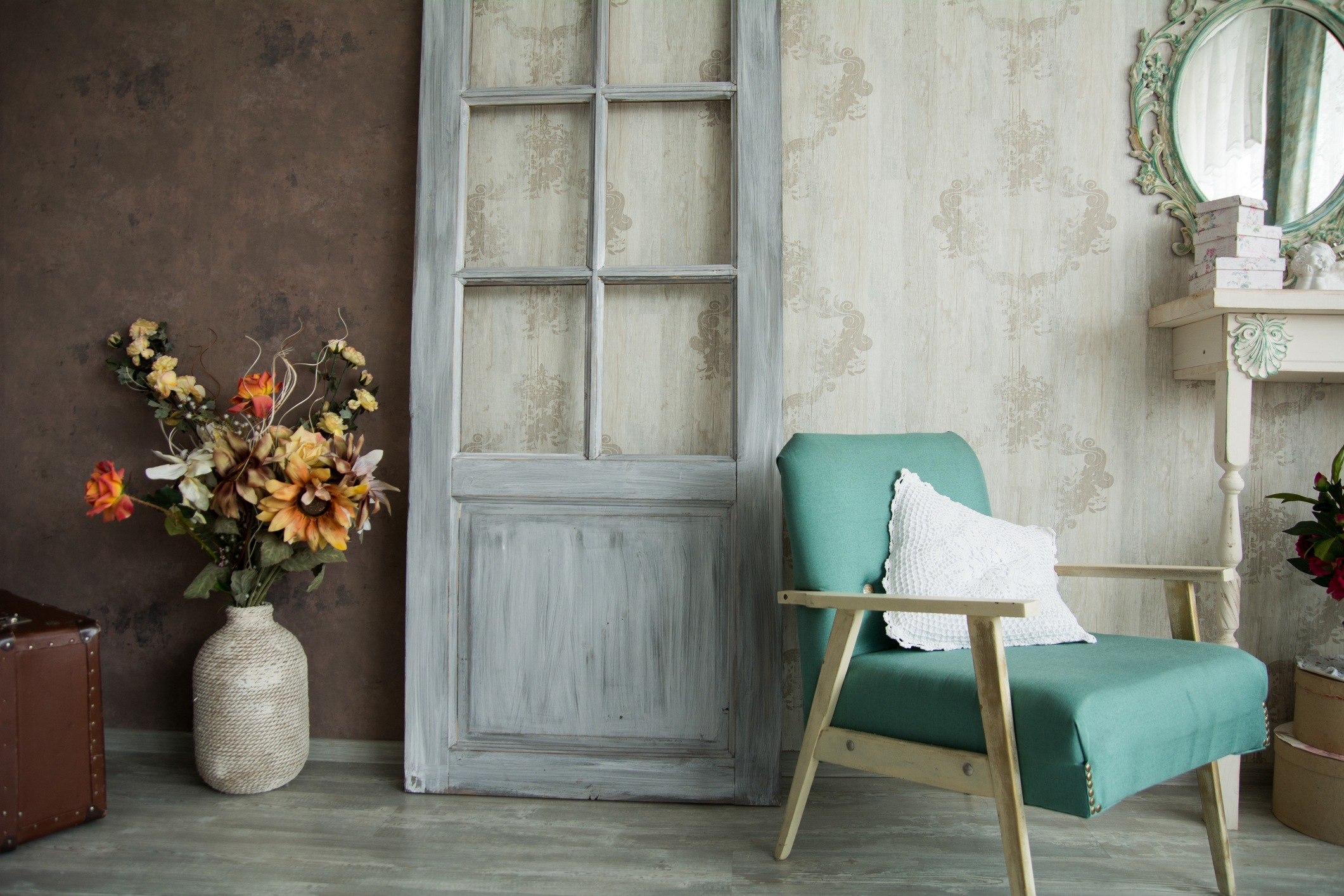 We've all seen upholstered chairs at antique stores, flea markets, or even estate sales and fallen in love with everything about them — except the fabric. But if you love the shape and design of the chair, look past that worn-out upholstery. As HGTV explains, Joanna Gaines often buys chairs that are similar, but not an exact match. Then, she reupholsters the pair with a beautiful new fabric that matches. 
20. Windows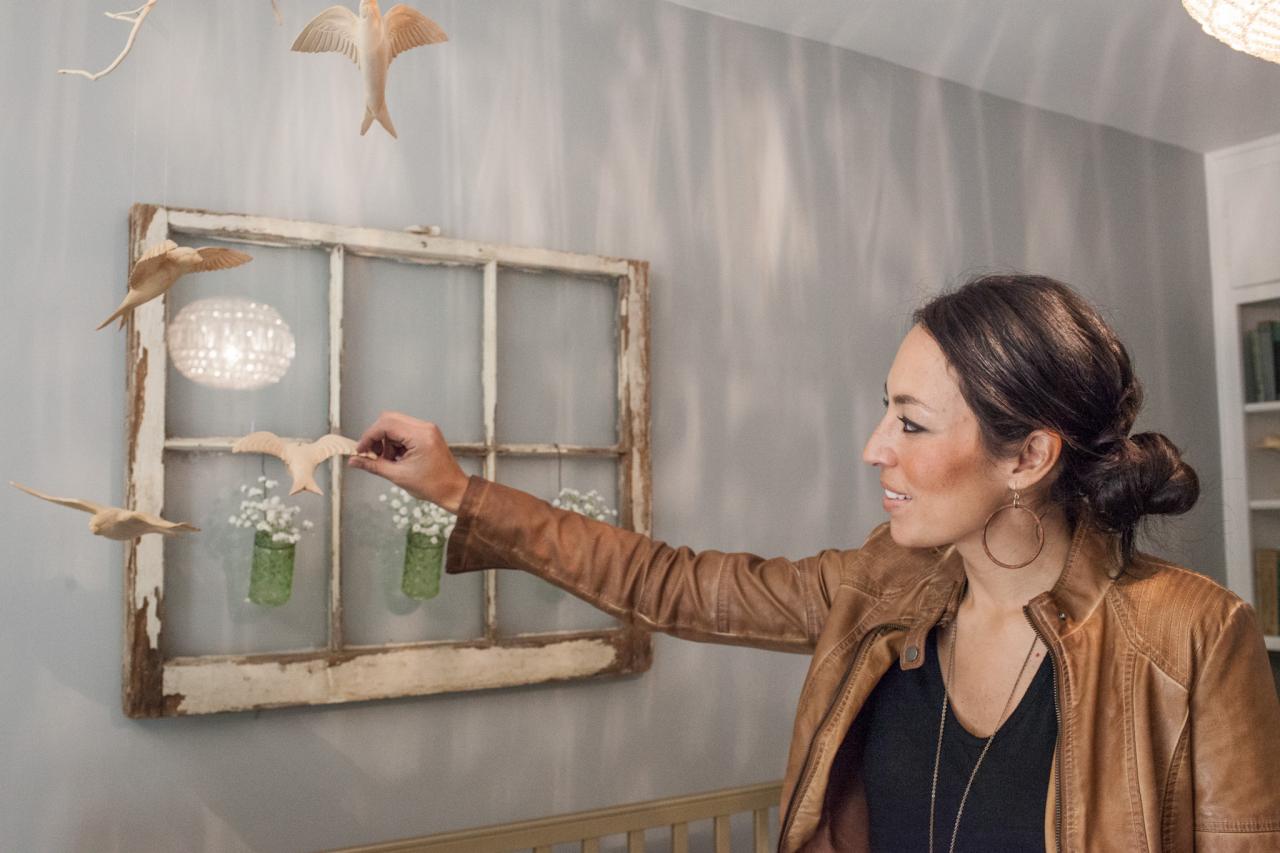 Another staple when Joanna Gaines decorates a Fixer Upper house? Old windows. You can find glass windows of every size and shape at your local antique stores. Then, just follow Joanna's example and either hang or prop one up to add interest to an empty wall. Antique glass often has a beautiful, wavy quality to it. And the old wooden frames add character to your home, especially if the paint is wearing away. 
21. Wooden crates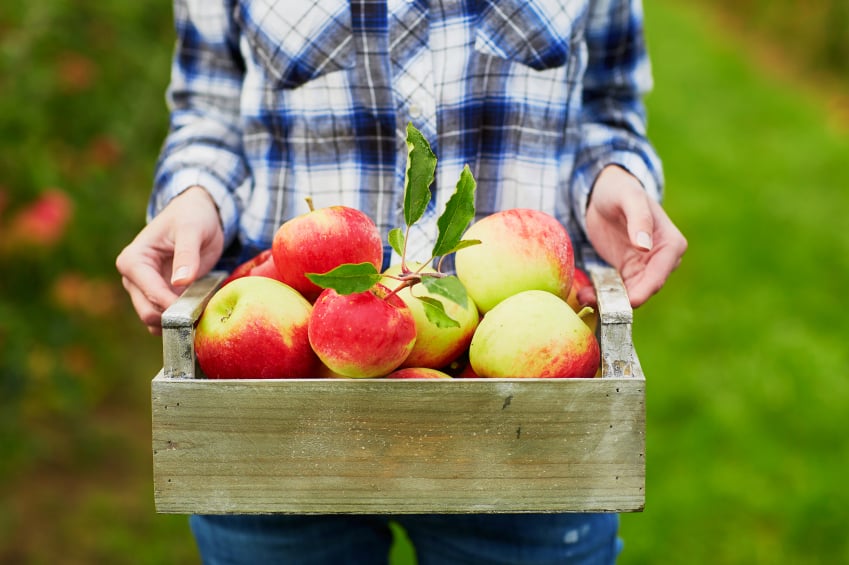 Finally, it wouldn't be a Joanna Gaines design without a few wooden crates placed strategically for storage. You can find wooden crates of all shapes, sizes, and ages at most antique stores. Though you can still buy new ones, we'd always vote for vintage in this case. You may pay a little more than you would for a new crate, but an antique one will have a patina and industrial charm that a brand-new one just can't match.
Read More: 15 Behind-the-Scenes Secrets of HGTV's "Fixer Upper"