15 Things You Didn't Know About NFL Cheerleaders
Let's face it: Professional sports need cheerleaders. If there weren't any, who would amp up the crowd during a time out or a pause in the game? Although they aren't always recognized all that much, cheerleaders are a vital part of U.S. sports.
There's a lot about being an NFL cheerleader that fans don't know about, including some of the ridiculous rules the women on the team must follow. Keep reading to find out about the life of NFL cheerleaders and 15 absurd commandments — including perhaps the absolute worst one on page 5 — they have to live by to maintain their status.
1. They must succumb to the jiggle test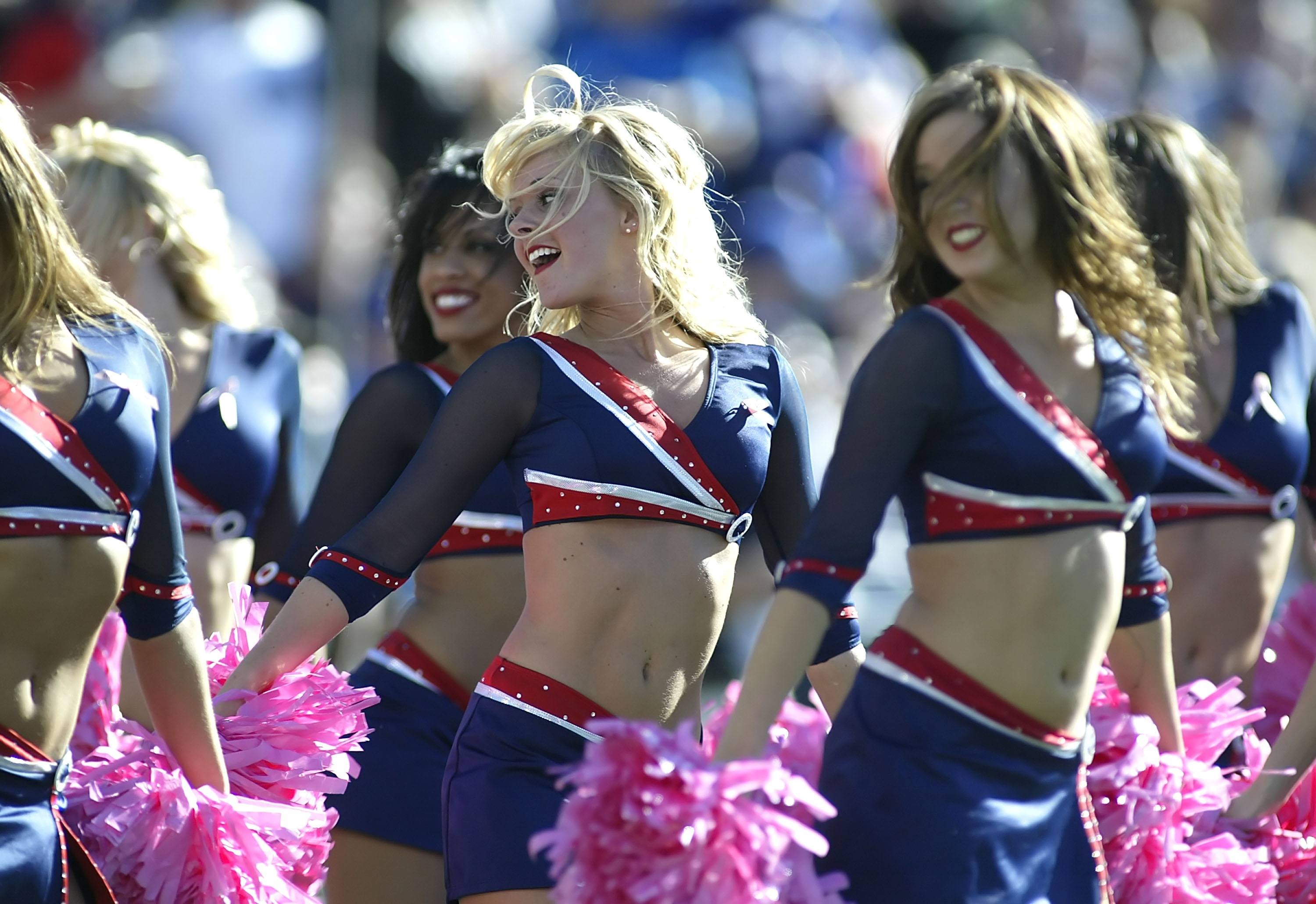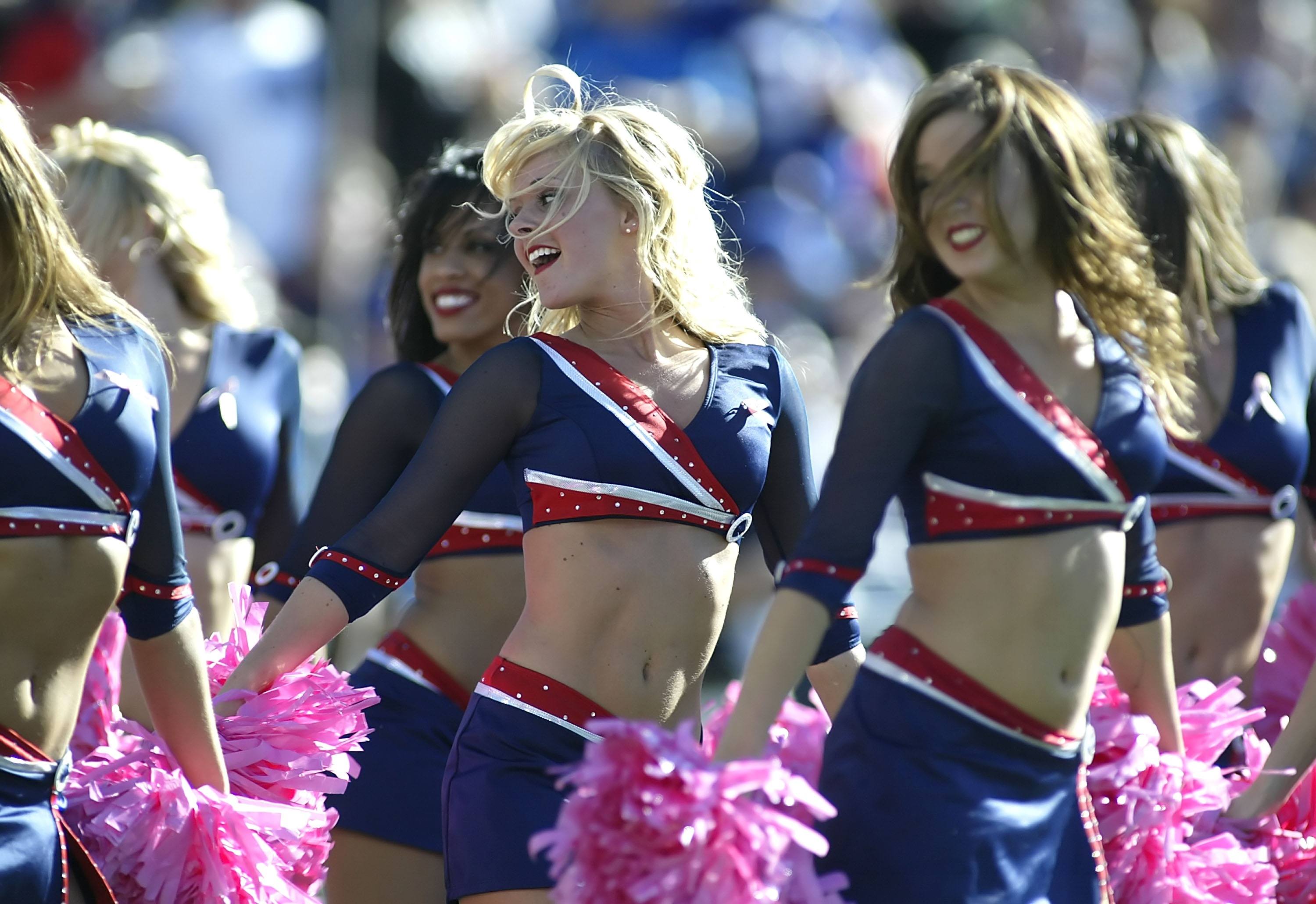 According to TheSportster, if you're an Buffalo Bills NFL cheerleader you better stay in shape. Apparently, the women are evaluated for weight based on a how much their bodies "jiggle." Imagine going to your job and having your boss schedule you a jiggle test. If a cheerleader's jiggle has too much wiggle, she could be suspended, penalized — or even fired.
Next: Positively invasive
2. They have to "friend" their bosses
This one is just downright crazy. TheSportster wrote that NFL cheerleaders have to give up any hopes of having a personal life. Some teams require each member to "friend" her boss on her social media accounts and give them the email addresses associated with the accounts. Is this even legal? Who wants their boss to be creeping on the pics they put up? No one. In addition, none of the girls is allowed to do modeling work, unless she gets permission from the team.
Next: Do this, don't do that
3. They can't date players and they must sit like this
The Raiders cheerleaders have to sit pretty, according to The Sportster. In its 2012 etiquette agreement, the team actually instructed the cheerleaders to sit in a "ladylike" manner. In addition, management warned them not to get romantically involved with the players. The contract stated there were instances in which women who did get involved "narrowly escaped ruined reputations."
The Raiders also provided the squad with an example: A player was suspended for drug use and arrested for date rape at a party that many cheerleaders attended. The Raiders told the squad, "just think how narrowly you missed having your photo in all the local papers and/or being assaulted!"
Next:  The NFL even has rules about this.
4. They must twirl, not cut, spaghetti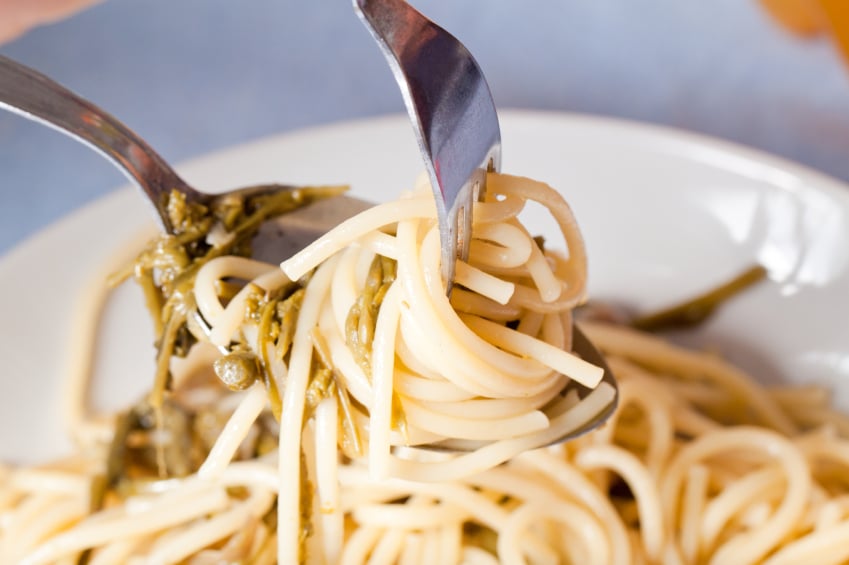 The NFL says its cheerleaders should never cut their pasta, according to the website thetalko. In addition, there are more rules: " … if served pasta, never cut it to eat. Twirl a small portion on your fork with the assistance of the spoon." Wow — these women have been staying alive for some years, so one might think they knew how to get pasta in their mouths.
Next: You're not going to believe this.
5. They can't wear panties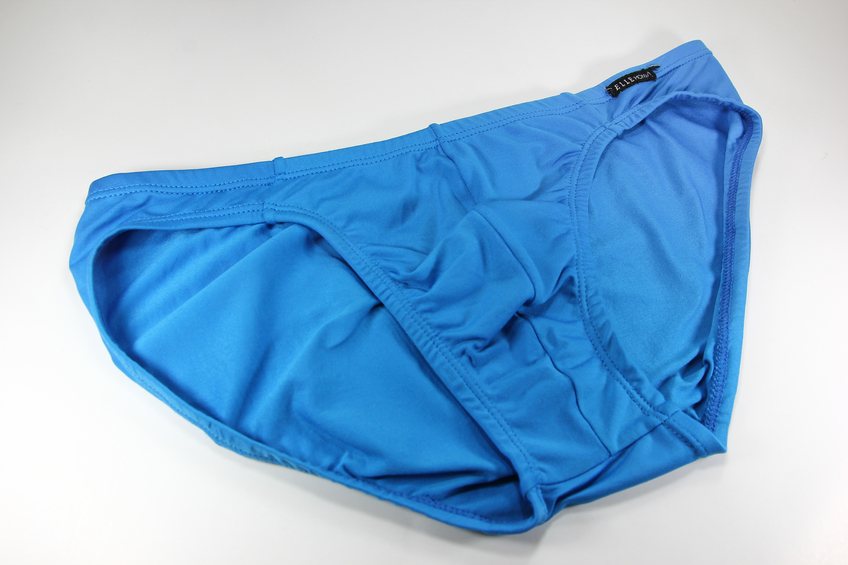 There is no elegant way to say this: Not only are NFL cheerleaders told how often to change their tampons, management tells them they can't wear underwear under their practice clothes. According to TheSportster, a former Cincinnati Bengals' cheerleader, they weren't permitted to wear panties, even thongs, under practice clothes — and the reason was never quite clear. They can, however, wear "pantyhose to match skin tone."
Next: Some stiff requirements
6. They have glamour requirements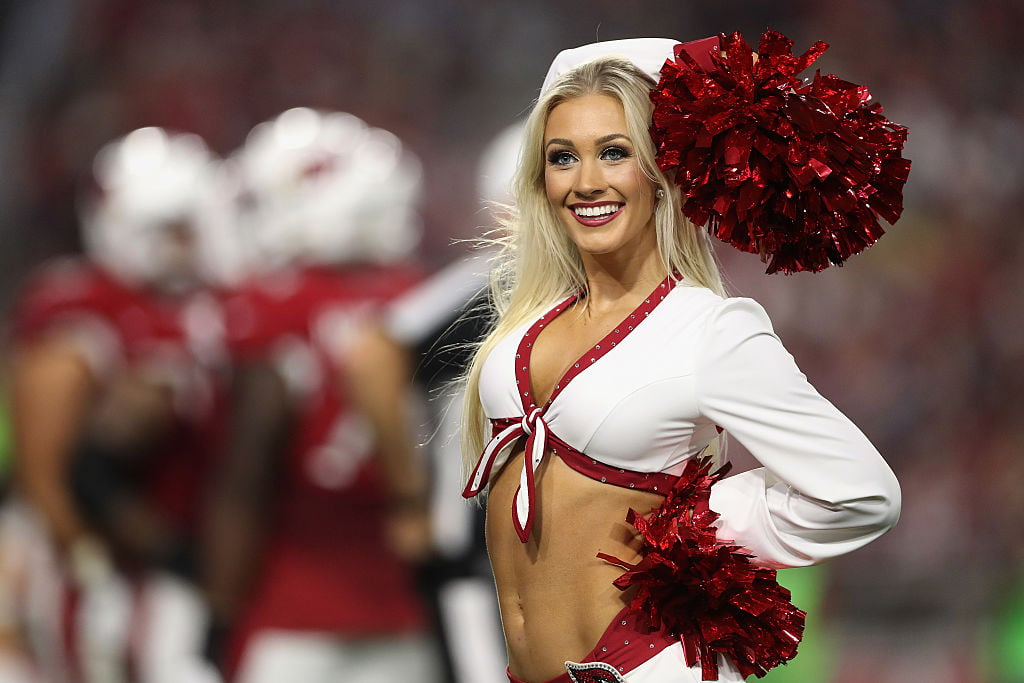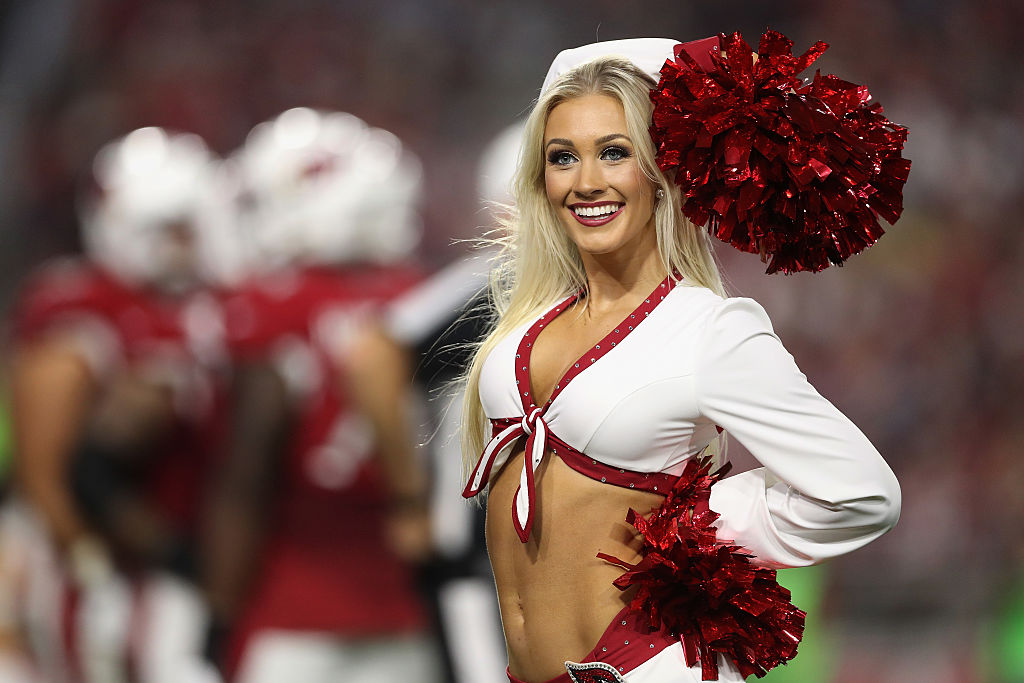 Rules, rules, and more rules: The NFL cheerleaders even have official "glamour requirements," according to Business Insider. Here they are, word for word — because you just can't make this stuff up.
Hair must be worn in a glamour style with no clips or tie backs. A full curled or slightly bent, free-flowing style is required. Short hair must be worn full and fabulous! Hot rollers work great for long hair. After curling, hair should be brushed an/or fluffed. No ringlets.
Hair must be 1 color. No trendy roots or coloring. Subtle highlights are acceptable with approval. Blondes must be a natural shade of blonde. No extreme colors are permitted such [as] bleach blondes or jet black. Roots must be maintained professionally at all times.
These cosmetic products must be worn while auditioning or while in Jills uniform: Foundation, blush, 3 natural eye shadow colors (lid cover, highlighter, definer), eye liner, mascara and red lipstick.
Next: Don't ever talk about this.
7. They have proper conversation topics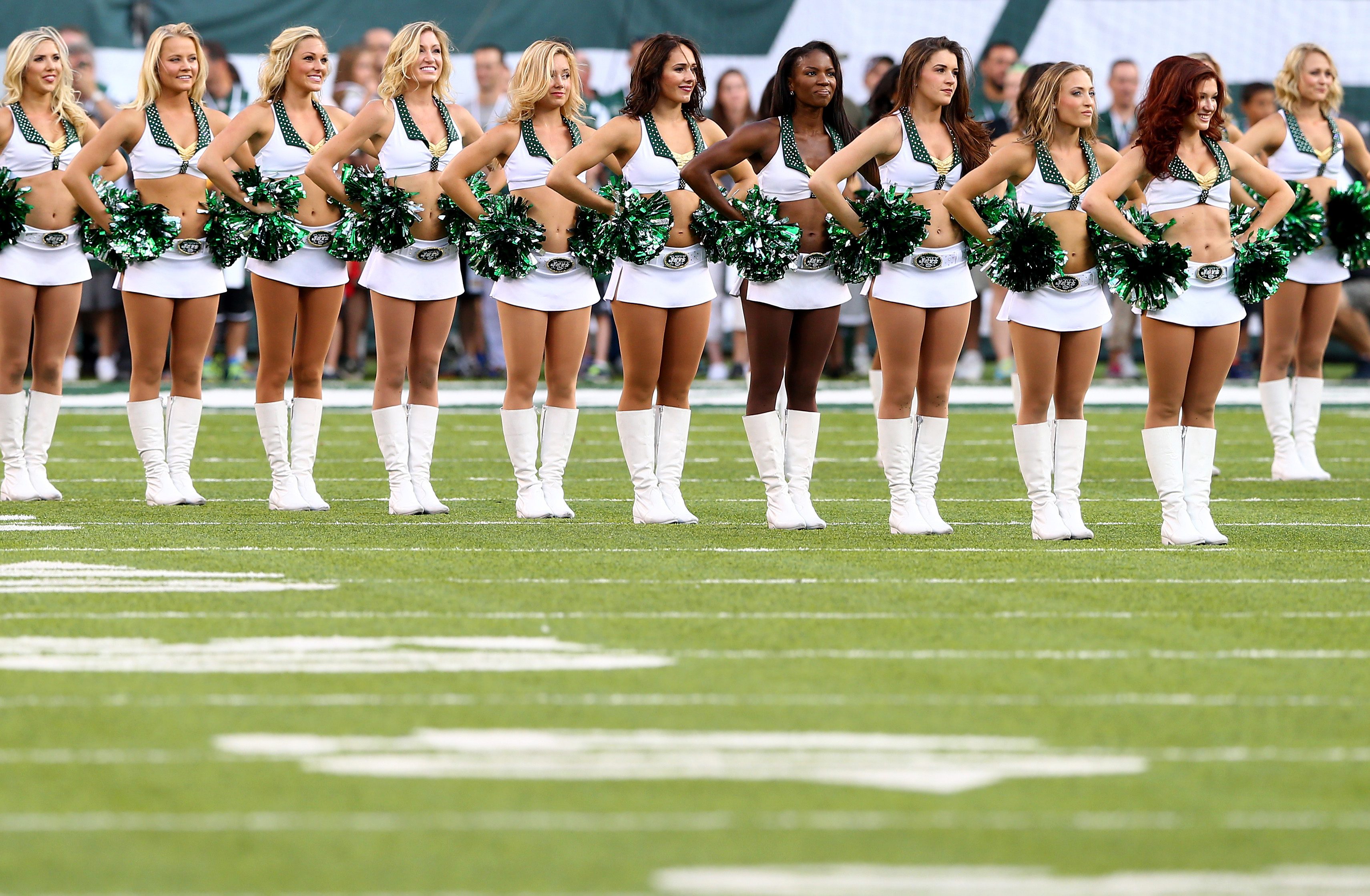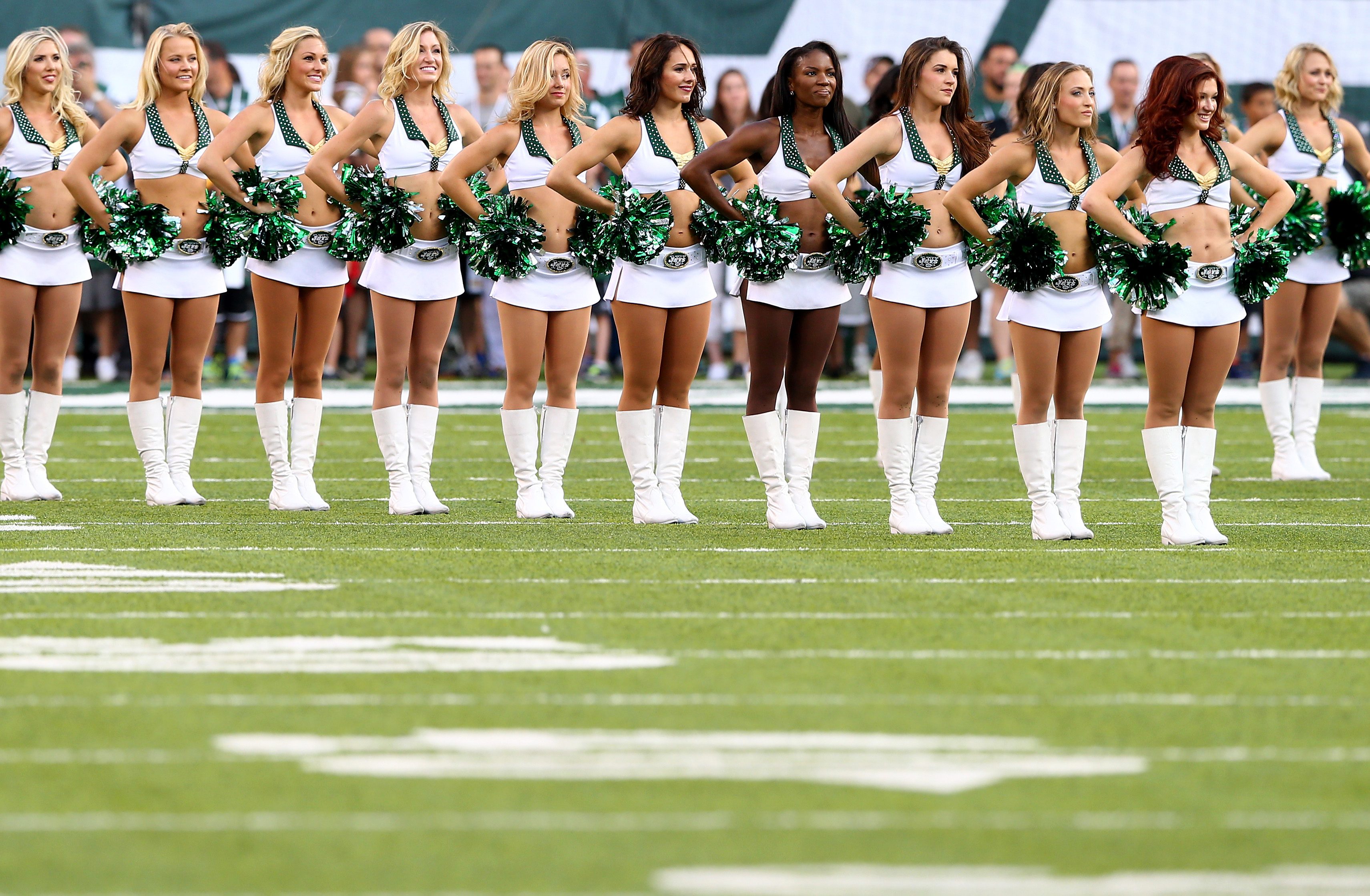 The NFL even goes as far as giving the cheerleaders a list of inappropriate topics of conversation when they're in public. The 1950s are calling — they want the NFL to come home. Once you rule out all these topics, there's not much else to talk about. This the list of no-no's, according to Business Insider:
Politics
Religion
Sexual references
Talking about "last night"
Too personal of an inquiry
Don't try to talk about your personal life: job, boyfriends, what you're doing later, etc…
Inappropriate jokes
Strong opinions
Gossip
Saying "I" or "me" too often
Next: Appearance etiquette
8. They have behavior requirements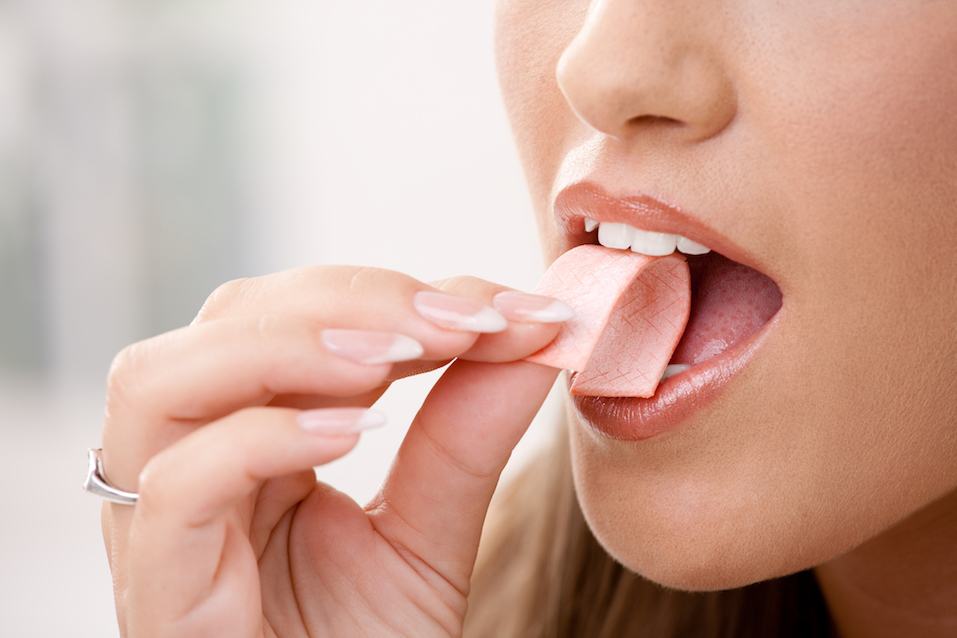 According to Business Insider, the NFL also has strict rules regarding the cheerleaders when they make personal appearances. Here are a few of the things the NFL forbids:
Try to brush your teeth or use a mouthwash before an appearance. Bad breath is offensive. Always keep it in check.
Do not use slang in conversations. Never use words/phrases such as: "like," "I seen it," "You's guys," "dude," "them guys" "pee" & "ain't."
No gum chewing. Remember table manners if appearance calls for a meal. Never eat in uniform unless arrangements have been made in advance. Just say, "Thanks so much for offering but no thank you" … NEVER say, "Oh, we're not allowed to eat!"
Next: If it's Tuesday it must be belly buttons
9. Some of their belly buttons must show on Tuesdays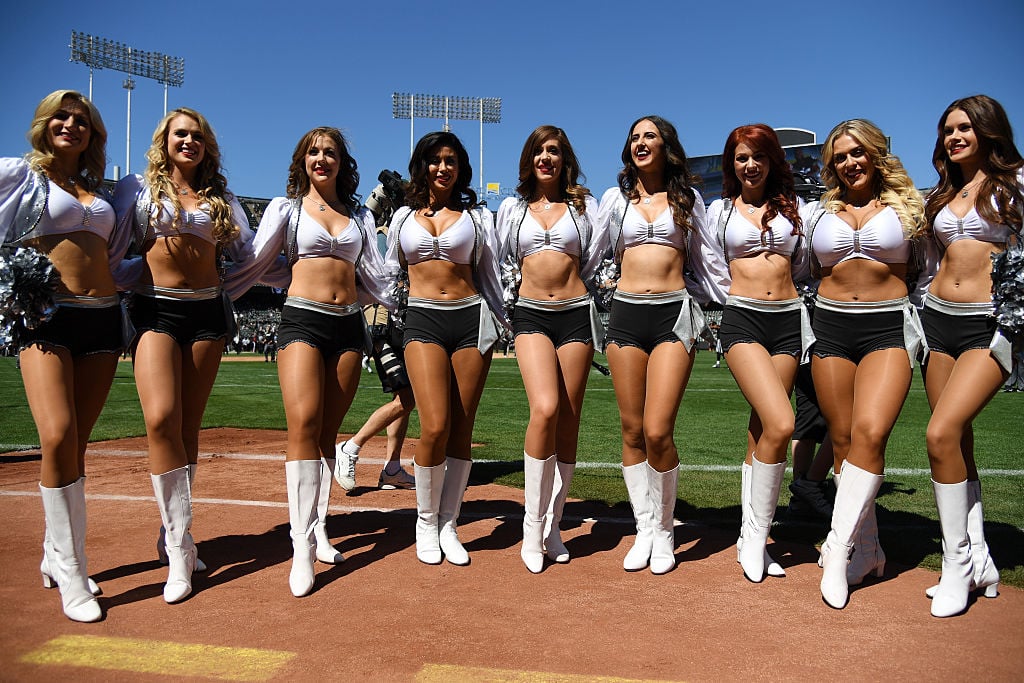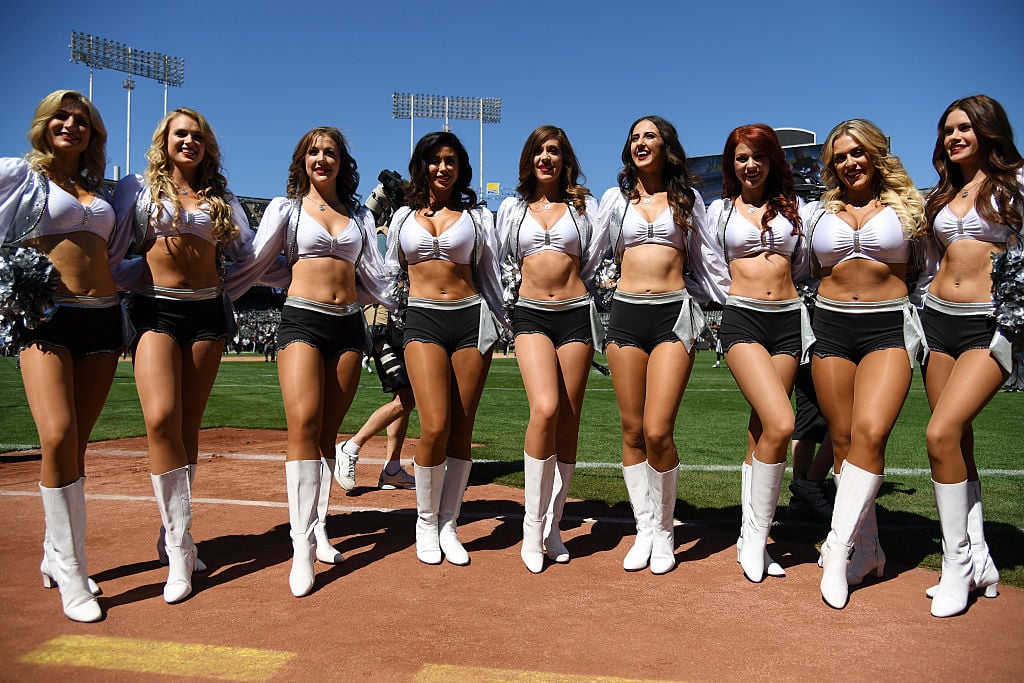 Those Oakland Raiders: That 2012 etiquette agreement you read about earlier also contained a rather weird clause. If the squad didn't wear two-piece outfits — on Tuesdays — that showed their belly buttons, they would be fine $10. They wanted the squad to be known for their "two-piece Tuesdays."
Next: Worse than the jiggle test
10. They are subject to weigh-ins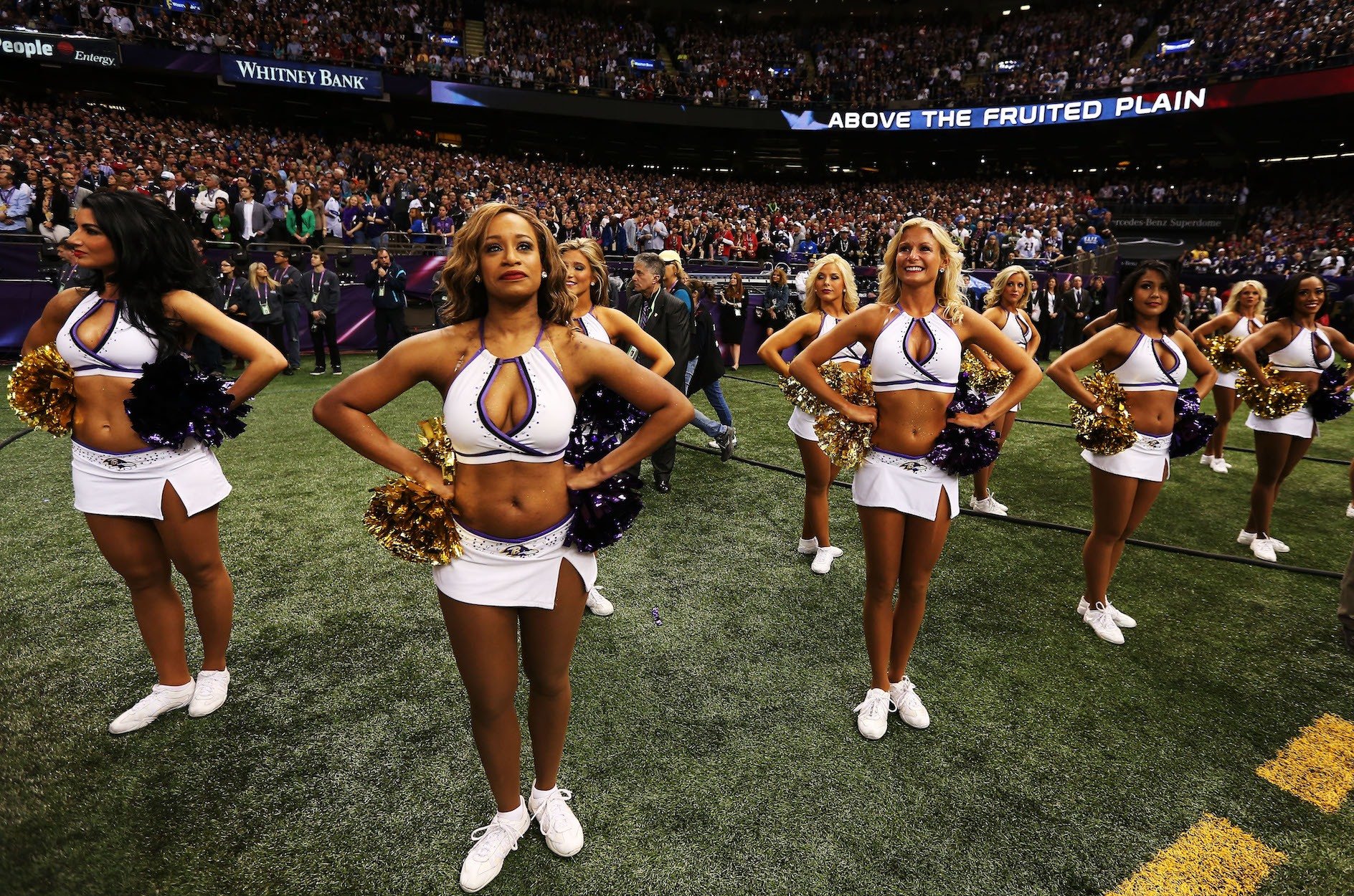 The Baltimore Ravens took a more classic approach to letting their cheerleaders know they were "overweight." According to TheSportster, the girls had to weigh in — any time management asked them to. "Failure to comply with body weight and/or appearance guidelines could result in suspension from the team or game day suspensions," but, um, no pressure.
Next: They have to pay for this.
11. Their teeth must be white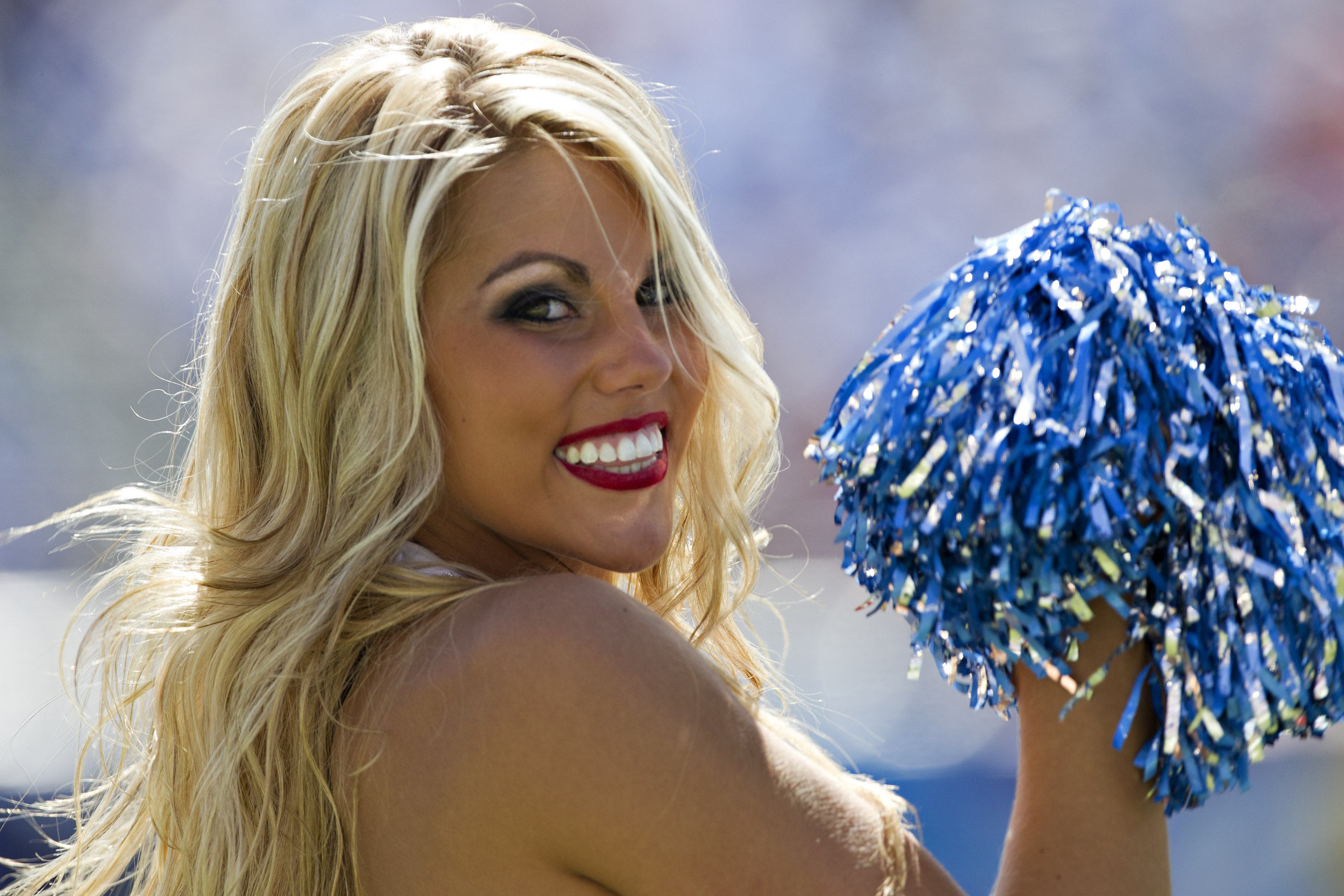 Sure, the NFL wants its cheerleaders to look beautiful, but it doesn't want to pay for any of what goes into the process. It expects cheerleaders to routinely get their teeth whitened and, if they're not naturally tan, to go to a tanning salon frequently. And it's all on their dimes, according to TheSportster.
Next: The deadly slurp
12. They have to eat soup this way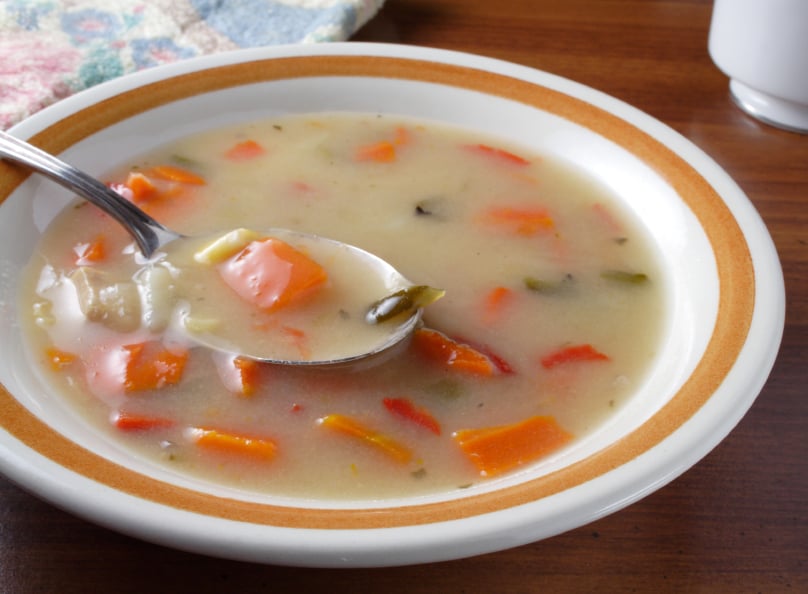 This one is really weird. For some reason, the NFL wanted to make sure its cheerleaders ate soup by the book. In fact, it gave explicit directions, according to TheSportster: "Dip the spoon into the soup, moving it away from the body, until it is about two-thirds full, then sip the liquid, without slurping, from the side of the spoon without inserting the whole spoon into the mouth. This prevents soup from being spilled onto your clothes."
Next: The Stepford Wives
13. They must be perfect — always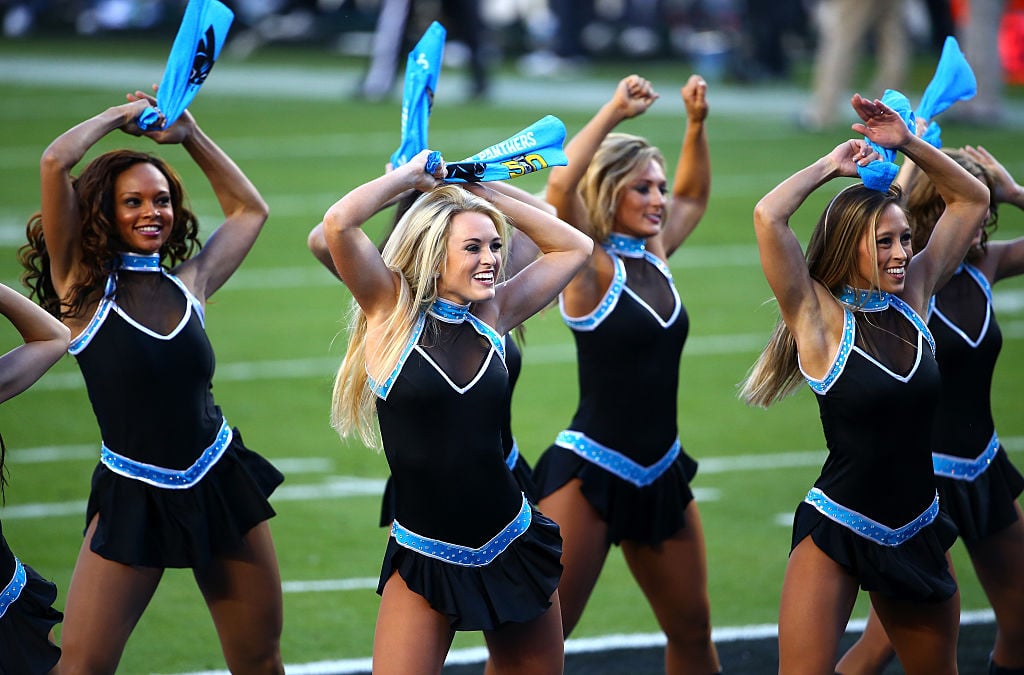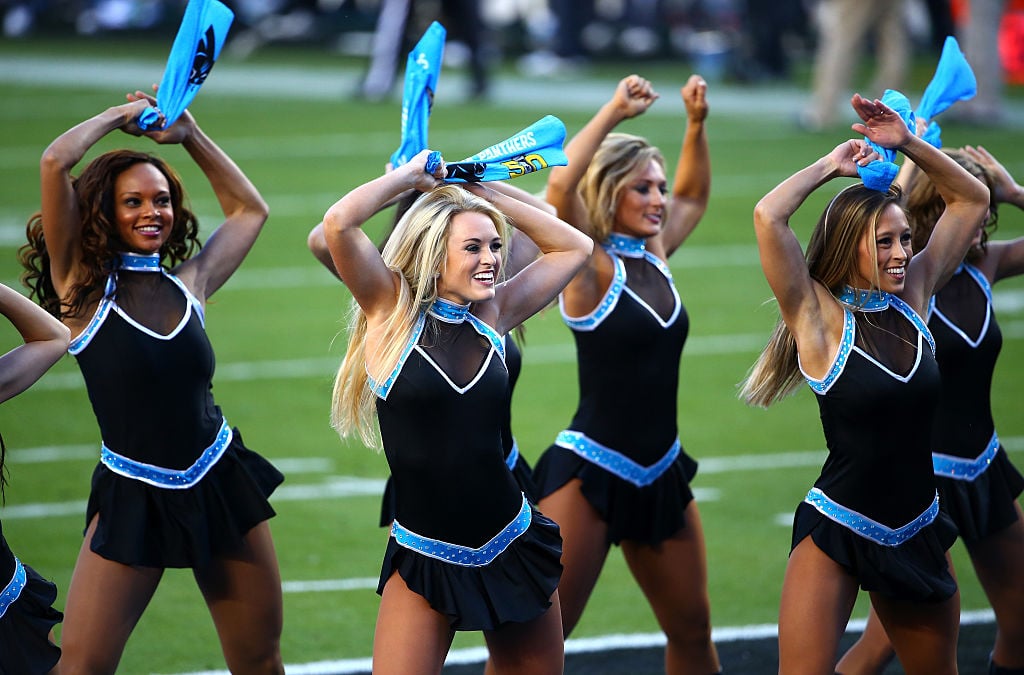 The Oakland Raiders' want their cheerleaders looking their best all of the time, according to TheSportster. That includes time spent away from the field, too — you know, such as when they go to the grocery store or out to get gas. Here's the wording the team used: "It is imperative that whenever you leave your home you look "put-together" so when someone recognizes you (and they will), they can say, 'Raiderettes always look fabulous.' We've all seen the stars in the tabloids that don't look their best. Cell phone cameras are everywhere — be camera-ready!"
Next: This one caused a lawsuit
13. Sometimes they have to do really awful things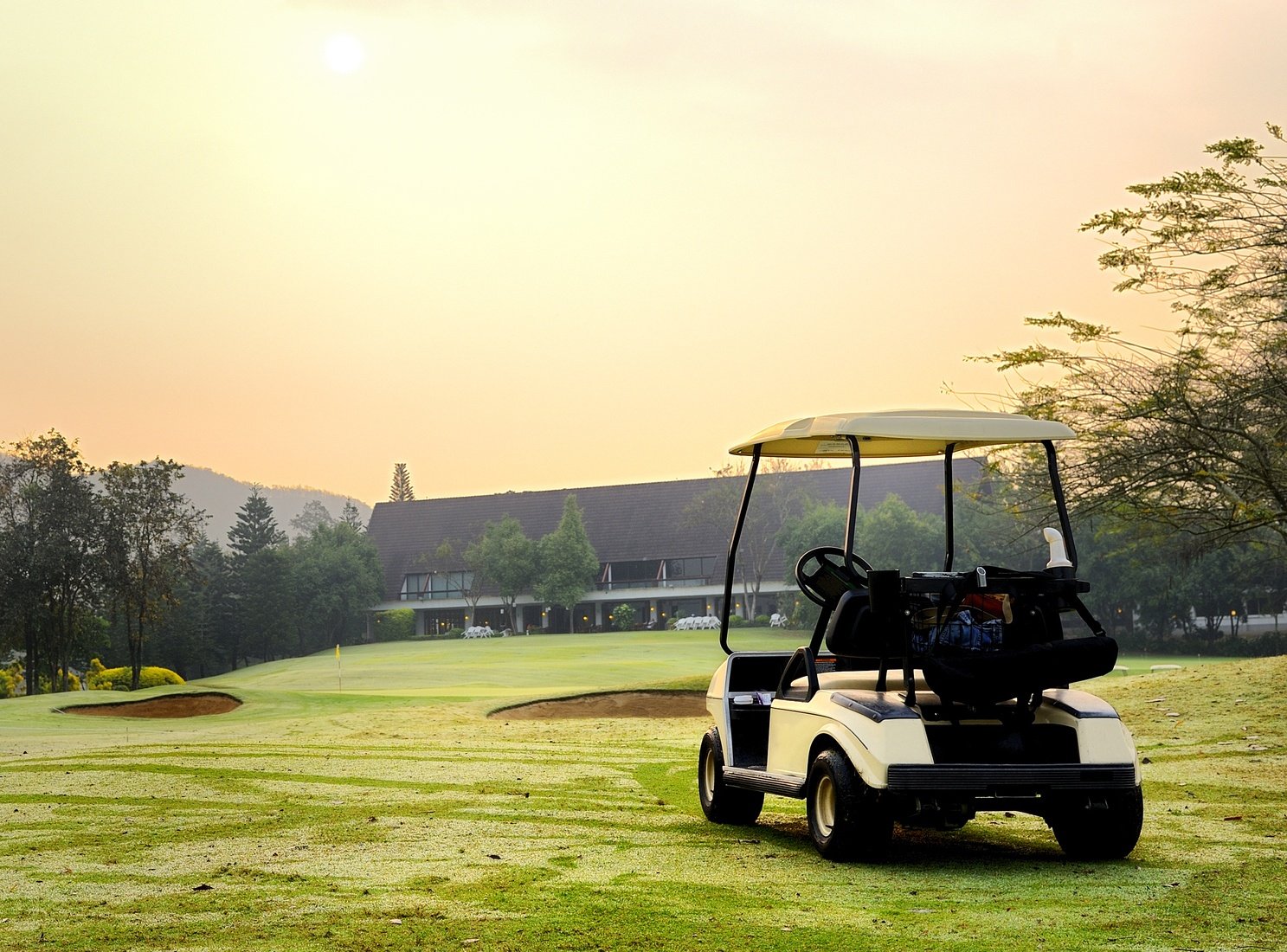 When the Buffalo Jills had their yearly golf tournament, it turned into a lawsuit against the team. The cheerleading squad reported the event was a nightmare, according to TheSportster. The women had to do backflips for tips, which never materialized, they were forced to sit on the golfers' laps because the carts were so small, and they were auctioned off to golfers, who felt free to get mighty handsy. Blech.
Next: Another lawsuit
14. They must stand and deliver
Raiders cheerleaders really can't sit down, according to TheSportster. A former Bills cheerleader to sue the team with her colleagues when the women were told that even when they're not performing they needed to "always stand and move around." In addition, the Raiders stipulated that the only time the cheerleaders should be sitting is then "the appearance calls for sitting."
Next: This one takes the cake.
15. They must be ready, no exceptions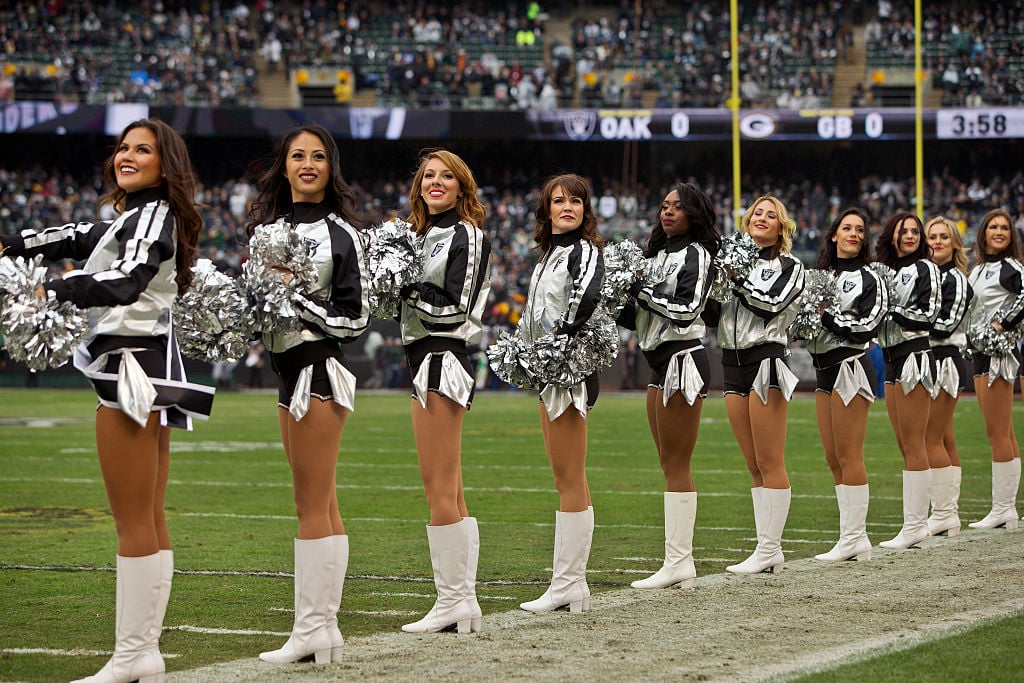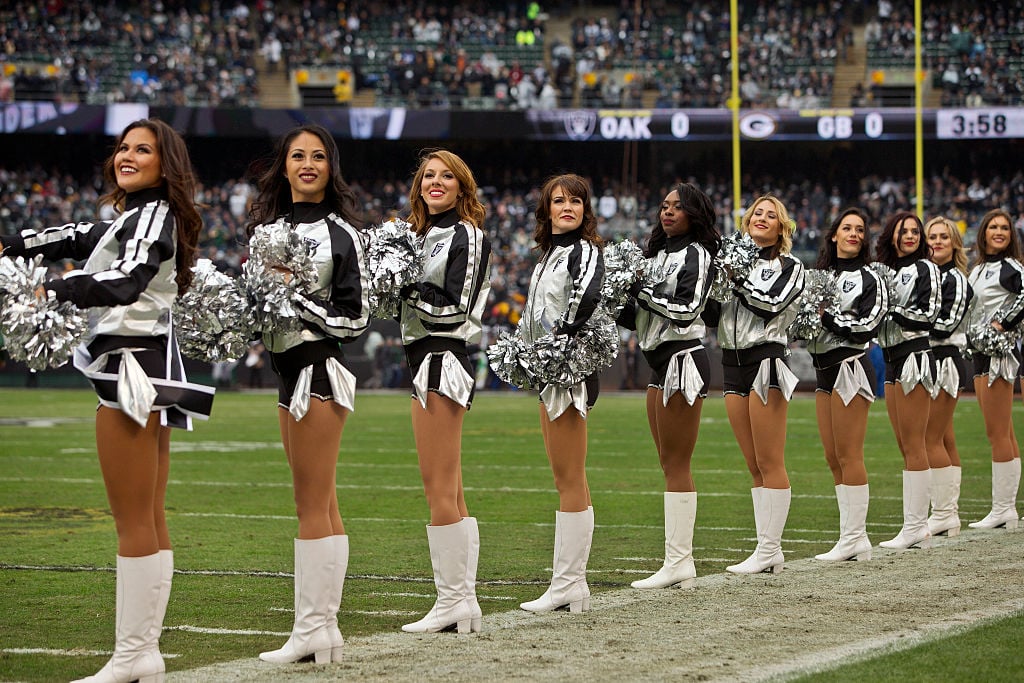 The Oakland Raiders are killin' it on treating the cheerleaders well, said no one ever. The Raiders want their squad entering the field 100% ready to go, according to TheSportster. That means, "Any primping or fussing with your uniform, make-up or hairstyle must be done only in a restroom — never in public. The client assumes you are professional and close to perfect. Be sure you are!"
Read more: 5 NFL Teams That Are Being Sued By Their Cheerleaders
Check out The Cheat Sheet on Facebook!