These Are the Most Interesting Things You Didn't Know About Vladimir Putin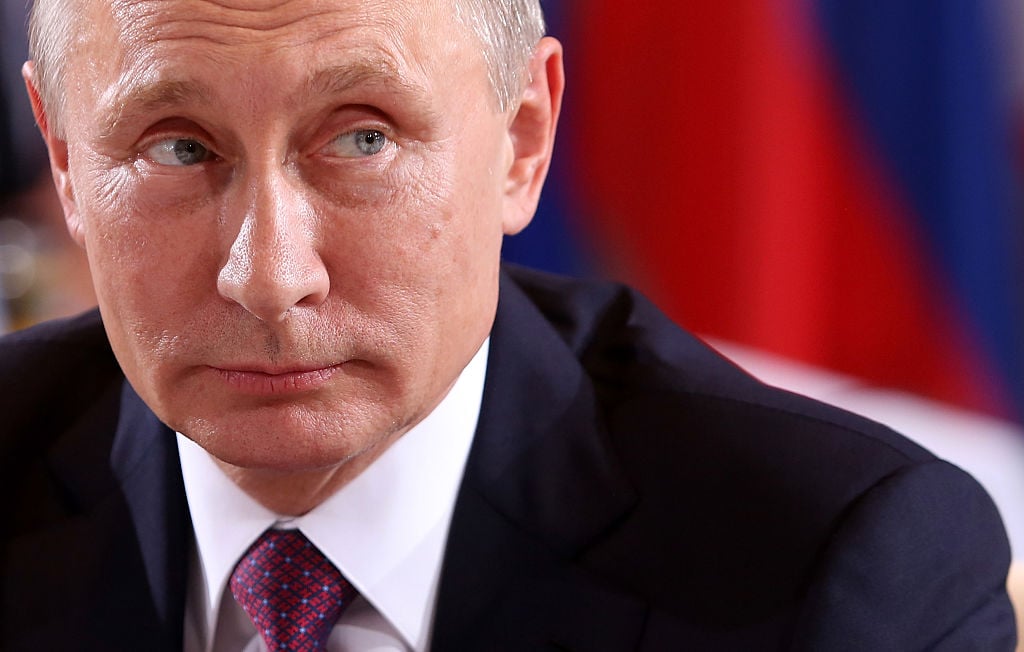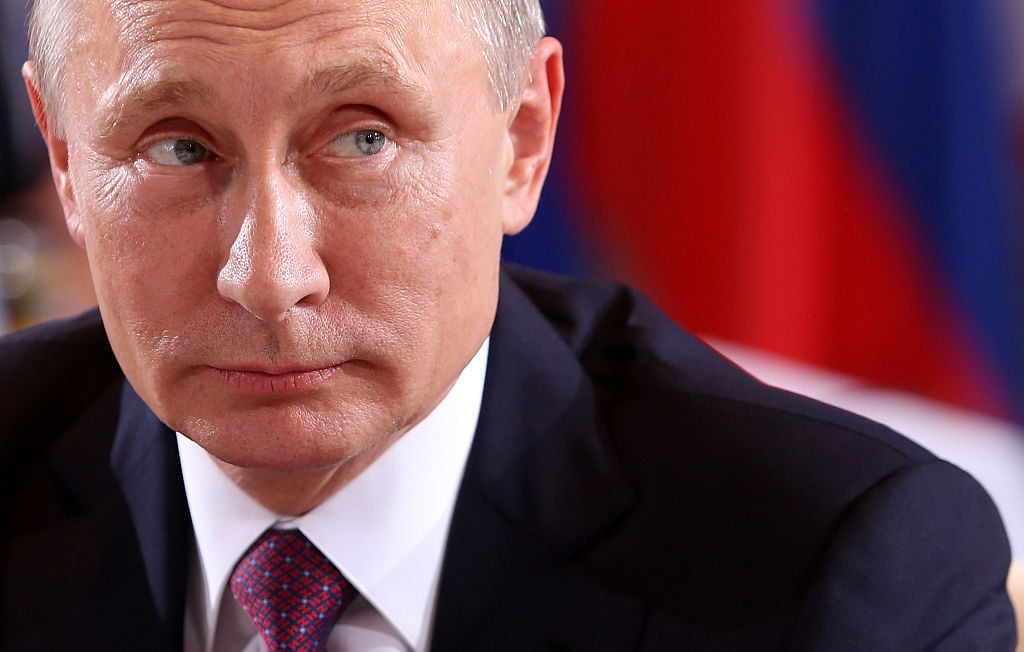 Vladimir Putin may be one of the most influential people in the world. But despite appearing daily in headlines around the world, the president of Russia is pretty secretive about his life, his family, and his political background. In fact, the average American likely doesn't know exactly how Vladimir Putin ascended from poverty to the KGB to the presidency. And you may or may not have heard about what exactly Putin experienced during the fall of the Soviet Union.
Below, check out the most interesting facts you didn't know about Vladimir Putin.
1. Vladimir Putin's family lived in poverty
Think Vladimir Putin must have had a privileged upbringing? Think again. As Putin himself explains, his parents married at 17. During World War II his father got drafted into the army. Eventually, a grenade crippled him. (He survived thanks to a friend who carried him miles across ice to a hospital.) Putin's mother ended up trapped in Leningrad, the Soviet-era name for St. Petersburg, and almost starved to death during the 900-day Nazi siege.
After the war, Putin's father worked at the Yegorov Train Car Factory. His mother took jobs sweeping streets and washing test tubes. The family moved to a communal apartment shared with several families. They had no hot water and no bathtub. Their toilet "ran smack up against a stair landing." Putin was born in October 1952. He recalls the apartment as cold, crowded and infested with rats. (Putin and his friends learned to chase those rats with sticks.)
Next: Putin's parents experienced this before he came along.
2. Vladimir Putin was his parent's third son, but the only one to survive beyond early childhood
Embed from Getty Images
Vladimir Putin doesn't talk about it a lot. But his family suffered several losses before and during the siege of Leningrad. As The New York Times reports, Putin's parents had two sons before Vladimir came along in the 1950s. But both of those boys died in early childhood. During the siege, Putin's 1-year-old brother was taken from his mother. The boy died in a children's home, and he was buried in an unmarked grave.
"My parents told me that children were taken from their families in 1941, and my mother had a child taken from her — with the goal of saving him," Putin explained. "They said he had died, but they never said where he was buried." And that lost son wasn't the couple's first. The Times notes that the first Putin son died in infancy.
Next: The Russian president is remembered for this by his school teachers.
3. Putin didn't exactly make a model student
Embed from Getty Images
The Los Angeles Times reports that according to Putin's teachers, he was selected in the ninth grade to attend Leningrad School No. 281. The school accepted only the city's brightest students. But Vladimir Putin hadn't always behaved like a model student. According to ABC News, a Russian tabloid claimed to have found Vladimir Putin's gradebook, and it shed some light on his behavior in school.
The book reportedly revealed that at 11 years old, Vladimir Putin "threw chalkboard erasers at the children," according to one teacher. Another teacher added that he "didn't do his math homework." Still others added that a young Putin "behaved badly during singing class" and "talks in class." He also got caught passing notes. Putin fought with a gym teacher, who punished him for forgetting his uniform. He even got into a fight with an older student on one occasion.
Next: Vladimir Putin's father worked for this Russian agency.
4. His father worked for the agency that came before the KGB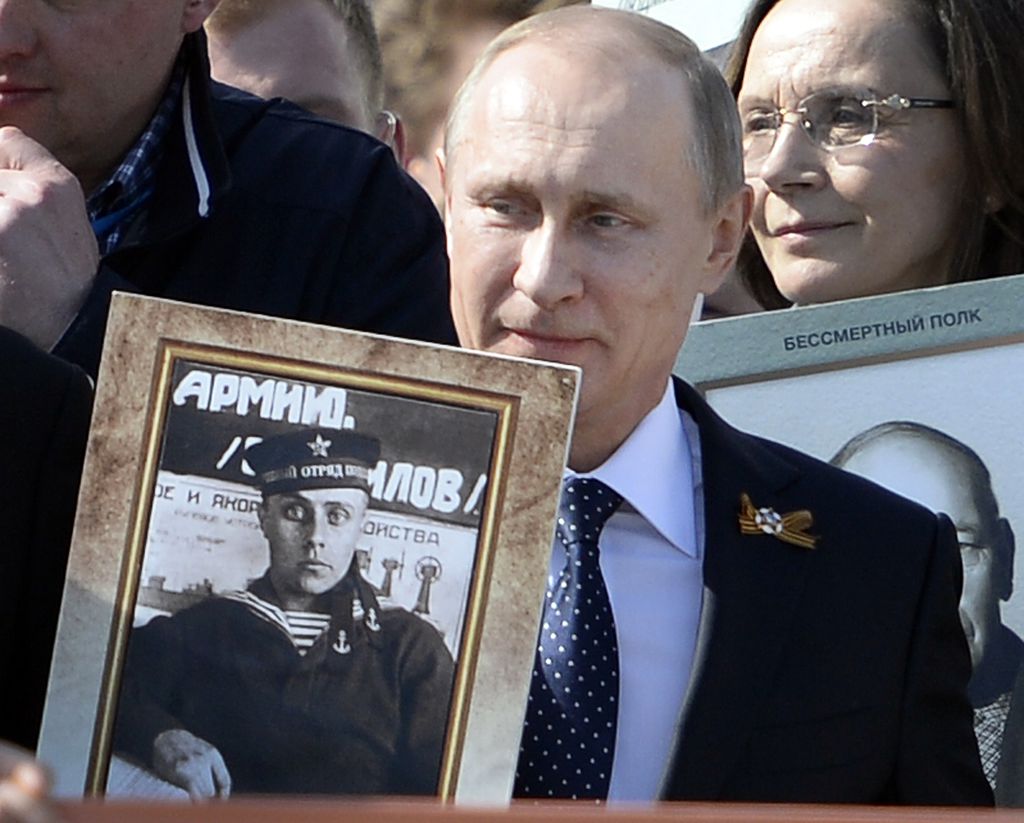 The Los Angeles Times reports that, according to Vladimir Putin, his paternal grandfather worked as a cook for Lenin and then for Stalin. As the paper notes, "It is unlikely that he would have had such a job without being part of the state security apparatus." Putin's father, Vladimir, served in the NKVD, the predecessor of the KGB as the security agency for the Soviet Union. So, unsurprisingly, Putin became interested in a career with the KGB during the ninth grade.
"My impressions of the KGB were based on romantic stories about spies," Putin later said, admitting he had read a novel about a spy in Germany. He went uninvited to the KGB's Leningrad office. There, an agent advised him that the KGB didn't take anyone who volunteered, only those it selected. Putin asked how he could prepare himself. So the agent suggested law school, a path that Putin would pursue.
Next: Vladimir Putin represents the third generation of his family to do this.
5. Putin represents the third generation of his family to serve Communist leadership or secret police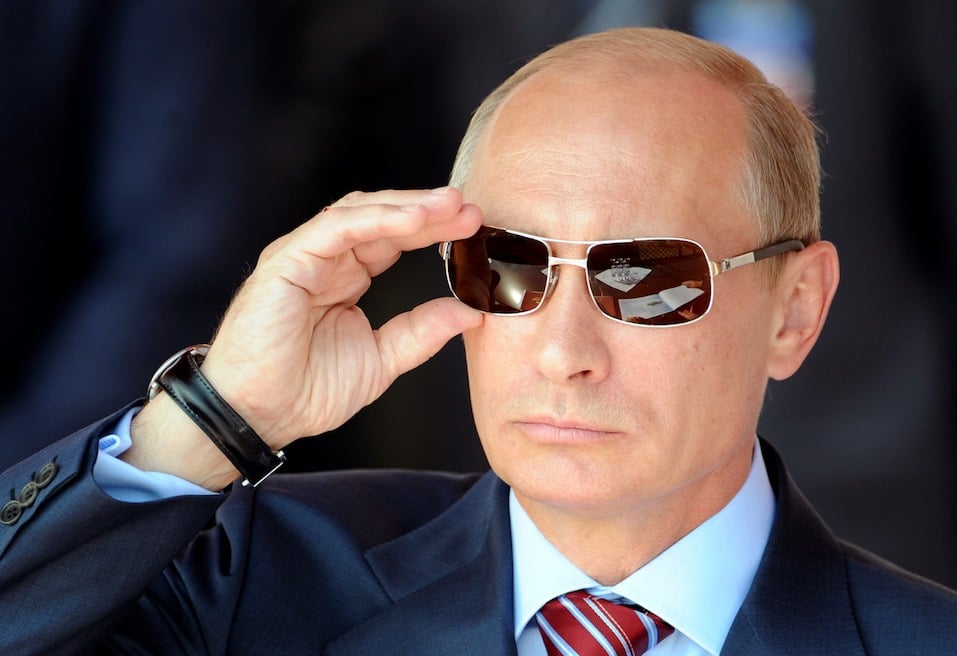 During his final year studying law at Leningrad State University, Putin received a job offer from the KGB. After graduating, he began working in counterintelligence. The Los Angeles Times reports that Putin studied in Moscow at the KGB's foreign intelligence institute. There, he enrolled under the pseudonym Platov. He learned German. And he also earned a black belt in judo, a martial art he had practiced as a teenager.
In 1985, the KGB sent Putin to Dresden in East Germany. Putin later said that he mainly spied on member nations of the North Atlantic Treaty Organization. As the Times explains, "His assignment was to recruit agents, collect data from public and covert sources, analyze the material and send it to Moscow." In 1989, the Berlin Wall came down. Putin's job went with it. But later, in 1998, Putin would be appointed to head the FSB, the reconstituted KGB.
Next: Putin didn't exactly belong in the KGB.
6. He was an outsider in the KGB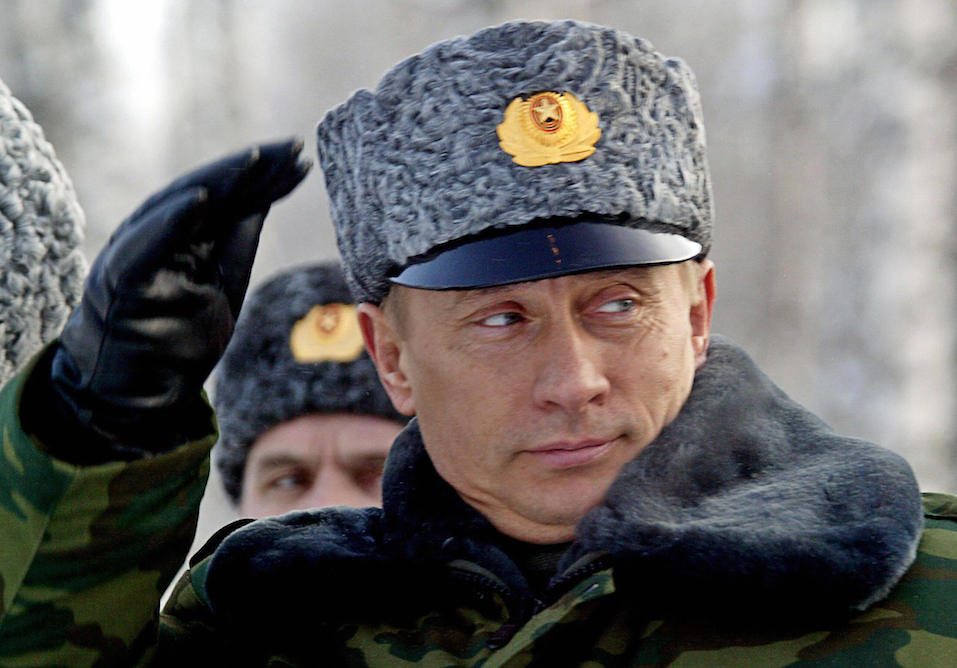 Though Vladimir Putin successfully got a post with the KGB, The Atlantic characterizes him as an outsider within the agency. "He was not a KGB 'golden boy' like his contemporary Sergei Ivanov — who later served as defense minister and deputy prime minister under Putin," the publication explained. Ivanov enjoyed posts in Helsinki and London (rather than remote East Germany). Ivanov also "always seemed to be on a fast track as he rose through the academies and ranks of the KGB," The Atlantic explains.
"In contrast, Vladimir Putin did not reach the upper echelons of the institution until he suddenly secured a political appointment to head the Federal Security Service (FSB) in 1998." Putin remained an outsider as Mikhail Gorbachev took the helm of the USSR. (During that time, Putin remained at his post in East Germany.) Further, The Atlantic characterizes Putin as "an outsider to perestroika. He played no role in glasnost," the movement to reform the Communist Party of the Soviet Union and its policies.
Next: Vladimir Putin rose to power in this Russian city.
7. Putin became deputy mayor of 'Russia's crime capital'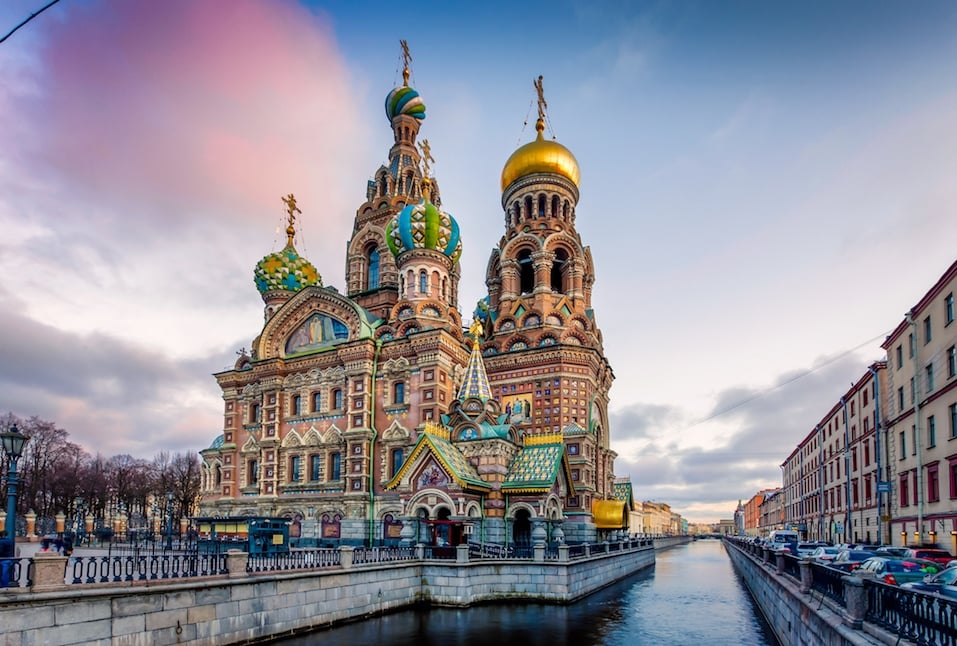 As the BBC reports, Putin returned to a Russia that had changed "in ways that he didn't understand and didn't want to accept," according to biographer and critic Masha Gessen. His home city, Leningrad, became St. Petersburg again. But Putin moved forward. Shortly after accepting a job with Anatoly A. Sobchak, an ex-law professor who served as chairman of the city council, Putin quit the KGB. He helped Sobchak win election as mayor of St. Petersburg in 1991.
Then, Putin himself became deputy mayor of St. Petersburg. According to Putin's friends in the city, opening the city to foreign investment represented one of Putin's biggest accomplishments in his role. But interestingly enough, as the Los Angeles Times reports, activities in St. Petersburg during the early 1990s "also set the stage for the city to become Russia's crime capital."
Next: People find this part of Putin's life fascinating. 
8. People are very interested in Putin's personality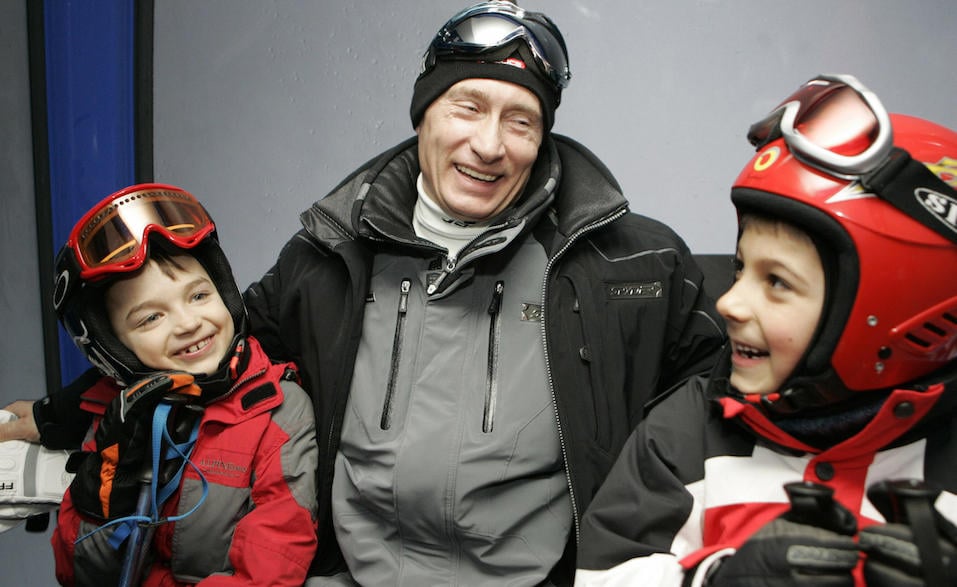 Run a quick Google search and you'll find plenty of articles speculating about the Russian president's personality. But figuring it out has proven tough. Hungarian prime minster Viktor Orbán said to Politico, "Is there anybody who has seen the personality of Putin? He is not a man who has a known personality, so don't imagine him as you like to imagine Western leaders."
Orbán explained, "In the Western political culture, the personal relationship, knowing each other on a personal basis, is part of everyday life. It's totally impossible in Russian politics." Nonetheless, people still speculate about Putin's personality. Psychology Today characterizes contempt and fear as key to Putin's character. The Telegraph adds that Putin doesn't seem to "feel bound by the ordinary rules of civility."
Next: This event had a major impact on Putin's outlook.
9. The fall of the Soviet Union influenced his worldview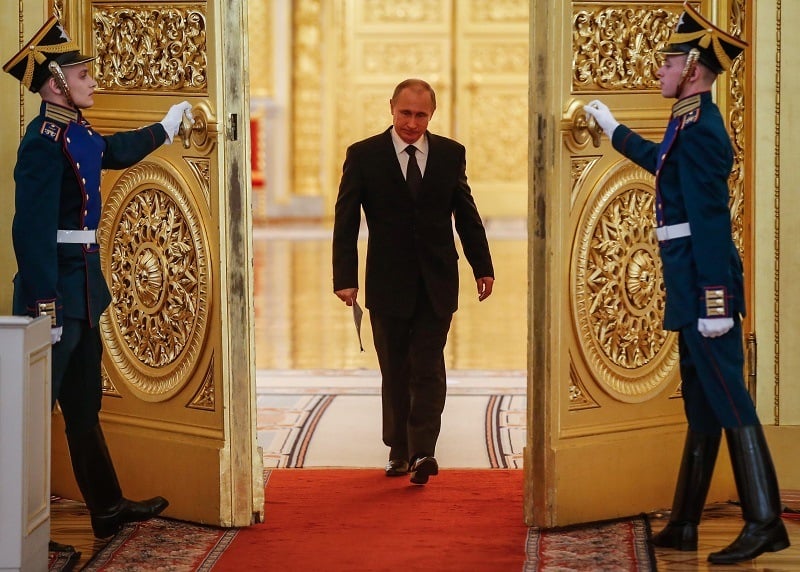 As Psychology Today posits, perhaps Vladimir Putin "feels personally humiliated by the fall of the Soviet Union and its empire." The fall of East German communism certainly shocked him. The BBC reports that a few weeks after the Berlin wall had fallen, a group of demonstrators tried to storm the Dresden KGB headquarters. Putin called a Red Army tank unit to ask for protection. "We cannot do anything without orders from Moscow," they replied. "And Moscow is silent."
Biographer Boris Reitschuster tells the BBC, "We would have another Putin and another Russia without his time in East Germany." The BBC says that the experience gave Putin "a huge anxiety about the frailty of political elites, and how easily they can be overthrown by the people." The Atlantic adds, "Perhaps no personal experience other than his time in Dresden could have done more to convince Vladimir Putin that his future activity, in the KGB or otherwise, could not be guided by blind loyalty to an ideology or to specific political leaders. His loyalty had to be to the state itself rather than to a specific system of governance."
Next: Putin loves this popular English band. (You probably do, too!)
10. Putin loves the Beatles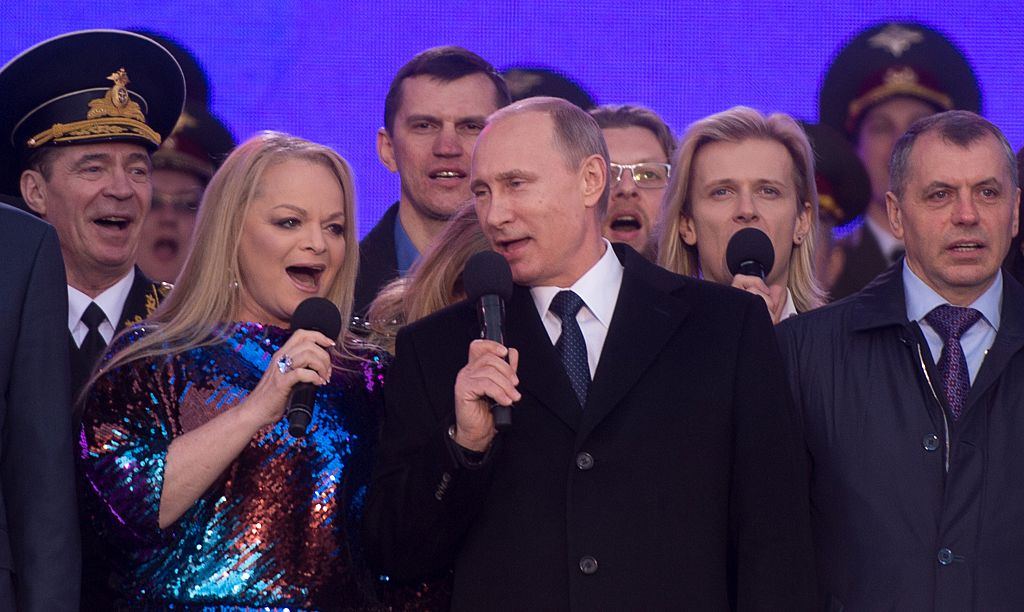 You might not have much in common with Vladimir Putin. But if you love The Beatles, that's one thing! As The Guardian reports, a photographer sent to take a portrait of Putin for Time Magazine's "Person of the Year" edition in 2007 got that information out of the Russian politician. Platon, the photographer, explains that in order to break the ice, he said to Putin, "I'm a big Beatles fan. Are you?" Platon recounts what happened next:
I wanted to break down the formality of the situation, and suddenly he started speaking perfect English. "I love the Beatles!" he said. I asked him what his favourite song was, and he said Yesterday. So I put my arm around him and shook his hand again — although I later found out that it is illegal to touch Putin past the wrist. He was cool with that, though. He was fine.
Next: Vladimir Putin built a vacation house in this fairy tale setting.
11. He has a vacation house 'in the middle of a dark gothic forest'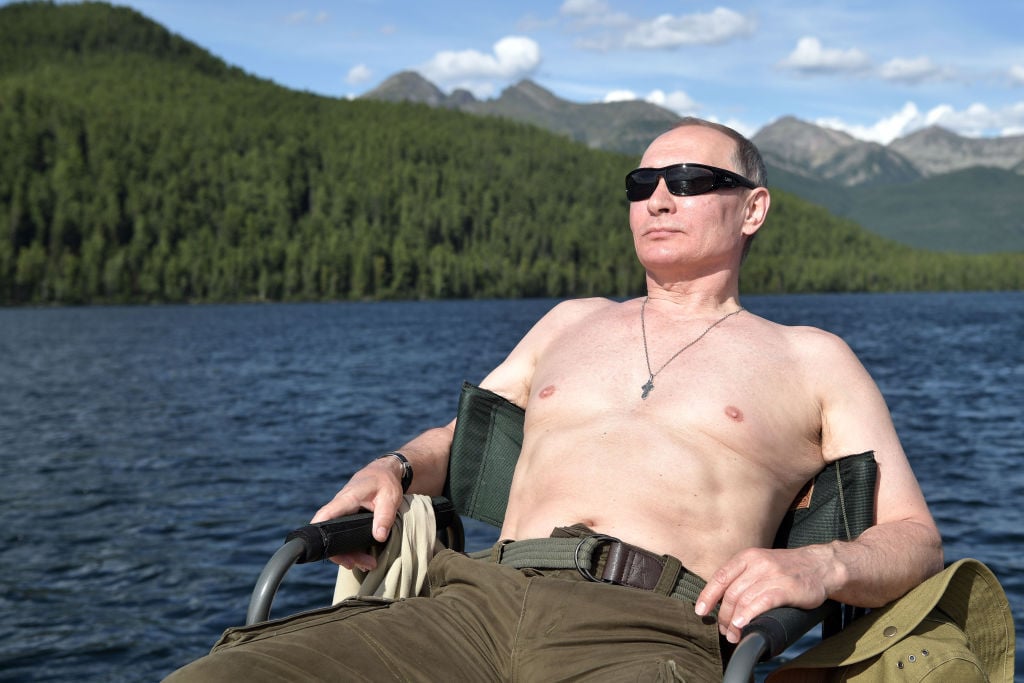 The same photographer, Platon, told The Guardian about Putin's dacha, or country house. (That's where he took Putin's portrait for Time.) The photographer characterized the vacation home as located "in the middle of a dark gothic forest outside Moscow." He said that when arrived at the dacha, "there were snipers everywhere and three or four feet of snow; it was like a scene from a cold war movie."
The Atlantic reports that Putin built his dacha "in this locale not long after he returned to St. Petersburg from his KGB service in Dresden, East Germany. However, it had burned down in 1996. He had a new one built identical to the original and was joined by a group of seven friends who built dachas beside his." In the fall of 1996, the group of friends formally registered their fraternity. They called it Ozero, which means Lake, and turned it into a gated community.
Next: Putin often poses for photographs with these.
12. The Russian president loves animals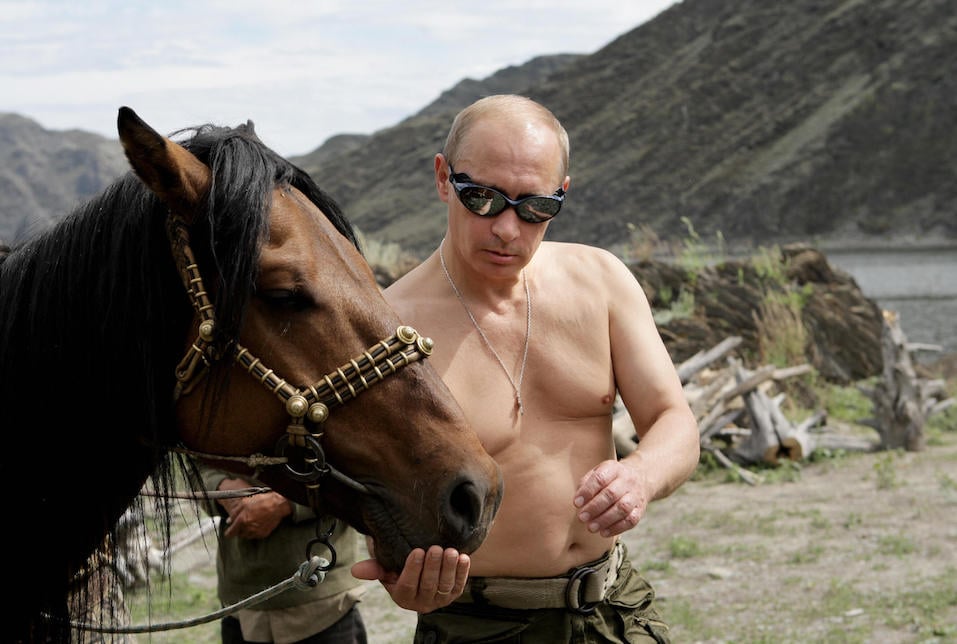 The Washington Post characterizes Vladimir Putin as "a renowned animal lover." Putin owns a number of pet dogs. And he apparently loves being photographed with different animals. The Post explains that Putin has posed "with a huge variety of animals, from polar bears to dolphins and many in between." Jan Kubik, chair at the Department of Political Science at Rutgers University, tells the Post that you can interpret these photos in different ways.
Kubik has seen "at least three more types of images falling into the following categories: a loving pet owner (all those puppies), a consummate animal handler (horses, tigers) and the rescuer of endangered species (flying with Siberian cranes, saving a Siberian bear)." These photos convey various messages. Nonetheless, Putin seems to be both an animal lover and a hunter — interpret that as you will.
Next: Putin's marital situation may not be quite what you think.
13. Putin is divorced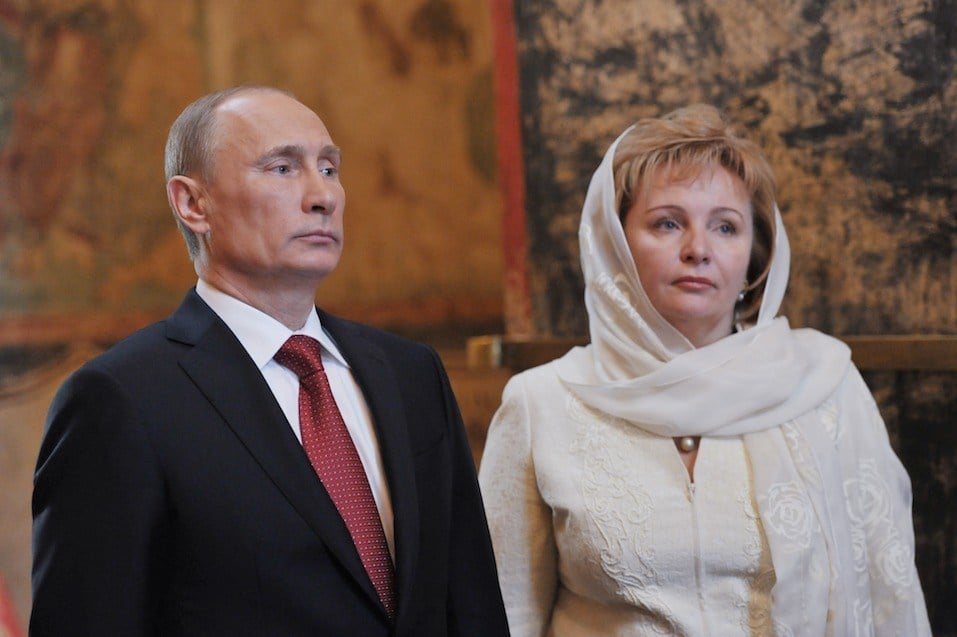 Vladimir Putin married his wife, Lyudmila Shkrebneva in 1983. The couple had two daughters, Maria and Katerina. But in 2013, Putin told the press that he and his wife had decided to divorce, according to The New Yorker. The publication characterized the scene as "obviously staged," occurring as it did as the couple left the ballet. Putin told press at the time, "We practically don't see each other. Each one has his and her own life."
As The New Yorker noted, Putin doesn't exactly act like a family man. "Putin never appeared in public with his family; the Russian people have never even seen either of his two daughters. On the very rare occasions that he even mentioned his daughters, Putin hasn't said their names." Foreign tabloids reported that Putin had a child, or perhaps two, with "a former rhythmic gymnastics champion turned lawmaker." Putin, of course, denied the reports.
Next: Putin has served this many presidential terms, sparking arguments about the Russian constitution. 
14. He is in his third presidential term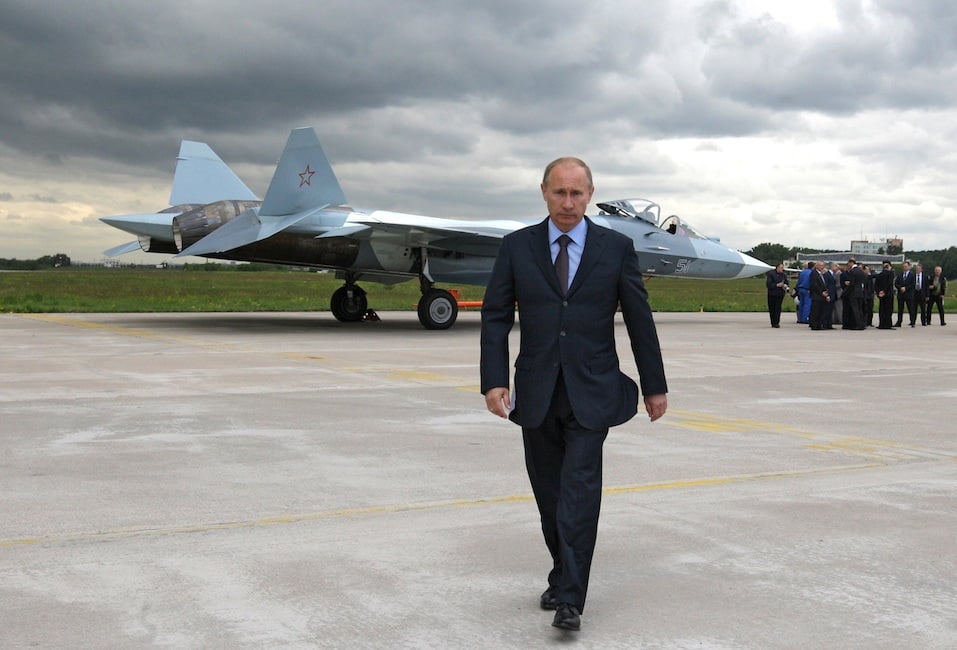 This may surprise Americans used to the U.S. Constitution. But Vladimir Putin is currently in his third term as Russian president. He served his first term from 2000 to 2004. Then, he won a second term from 2004 to 2008. He could not serve a third term, according to the Russian constitution. But in 2012, he won the election and returned to the presidency. (As The Washington Post speculates, he likely won't lose power anytime soon.)
Some people have argued over the legality of Putin's third term. But the Brookings Institution characterizes his return to the presidency as "clearly constitutional." The group notes, "the Russian constitution clearly states that: 'One person may not hold the position of Russian president for more than two terms in a row.' By any canon of textual interpretation, this provision limits an individual from three or more consecutive terms and nothing more."
Next: Here's what we know about Putin's relationship with Donald Trump. 
15. Vladimir Putin didn't meet Donald Trump until 2017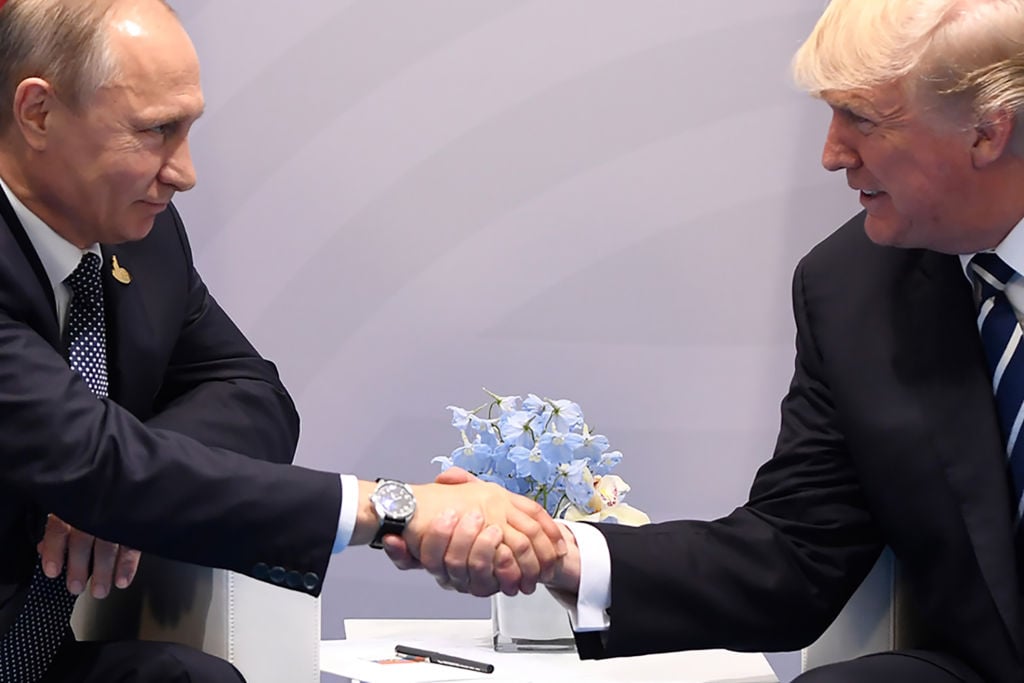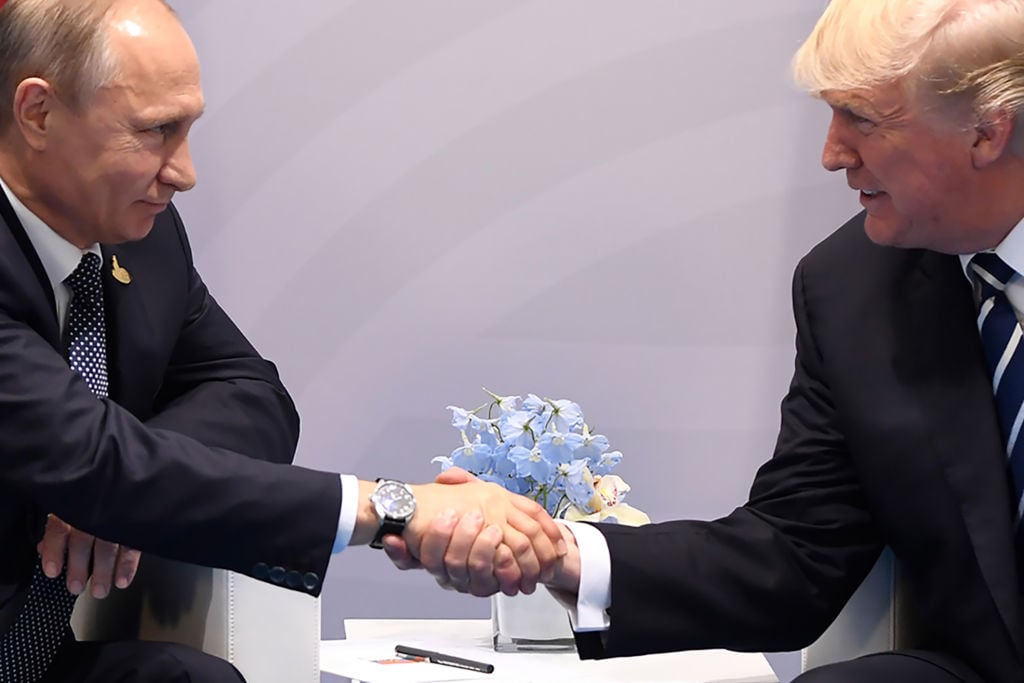 Time reported in November 2017 that Vladimir Putin and Donald Trump "first met in July at the Group of 20 summit in Hamburg, Germany." But the two probably knew about each other for years prior to that initial meeting. The Washington Post charted a brief chronology of Trump's claims about his relationship with Putin. According to the Post, Trump "bragged about a relationship with Putin" at a time "when knowing world leaders was an asset." But Trump has backed away from those claims "ever since closeness to Russia and its president became a political liability."
Nonetheless, as Politico reports, Putin worked for the KGB at a time when Donald Trump "appears to have attracted the attention of Soviet intelligence." Trump made a visit to Soviet Moscow in 1987. And Politico reports that "The KGB almost certainly made the trip happen."
Read more: The Most Hated People of 2017
Check out The Cheat Sheet on Facebook!