10 Things You Should Never Do on a Cruise and 2 Things You Must
When you embark on a cruise, you want to make the most of it. These floating vacation machines come equipped with lots of ways to separate you from your money, so you have to stay savvy. We rounded up some ways you can stay safe and have fun, but also get the best bang for your buck. Here are 10 things you should never do on a cruise, plus two not to miss.
1. Don't: Pick the wrong cabin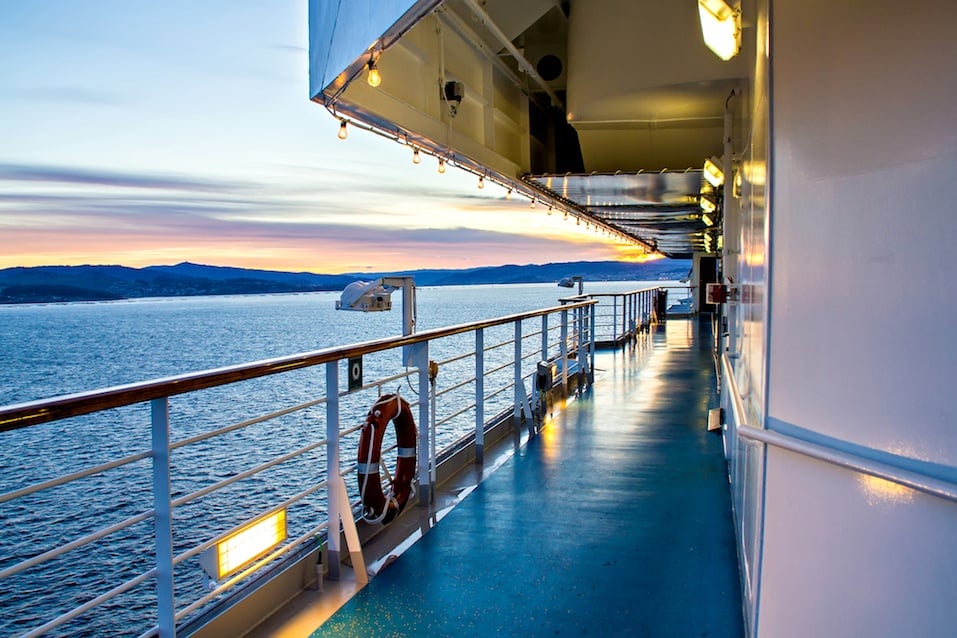 Cruises come with lots of options, even in cabin styles. "For first-time cruisers, it is important that you match your personal preferences to a cruise line that best fits your personality or that best fits what you are looking for this specific vacation," advised one cruise veteran. Don't set your sights too high, either. If you book a suite your first time, you will get spoiled. Consider this your warning.
Next: Take advantage of the following luxury, but not too much.
2. Don't: Go hog wild on the buffet
The best-laid plans of mice and men often go awry, and that counts double for all-you-can-eat buffets. Go in with a plan and stop eating when you feel full. The food will still be there tomorrow. "Don't forget to save your looser-fitting clothes to wear at the end of the cruise," advised veteran cruiser Gail Guilliams. "You will gain weight as the week goes on."
Next: Your mother will likely approve of this rule.
3. Don't: Abuse the crew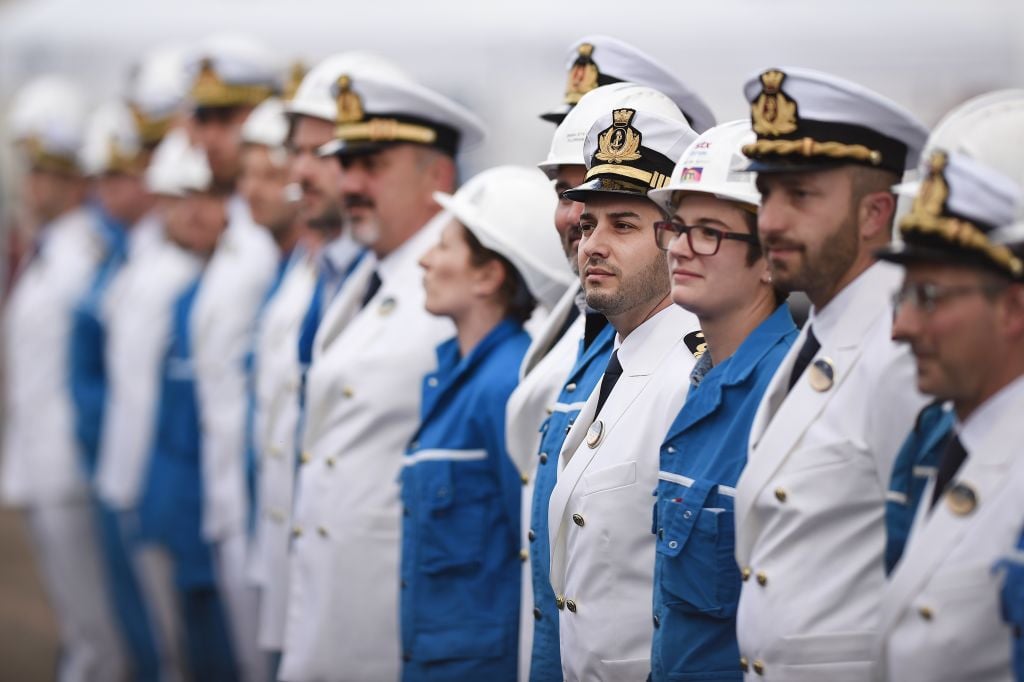 When you go on a cruise, exercise the Golden Rule. If you treat others — especially crew members — the way you want them to treat you, the whole experience will go better for everybody. Say thank you. Smile. Learn their names, and use them. A little kindness goes a long way.
Next: Resist the urge to take advantage of the following service.
4. Don't: Get your nails done on board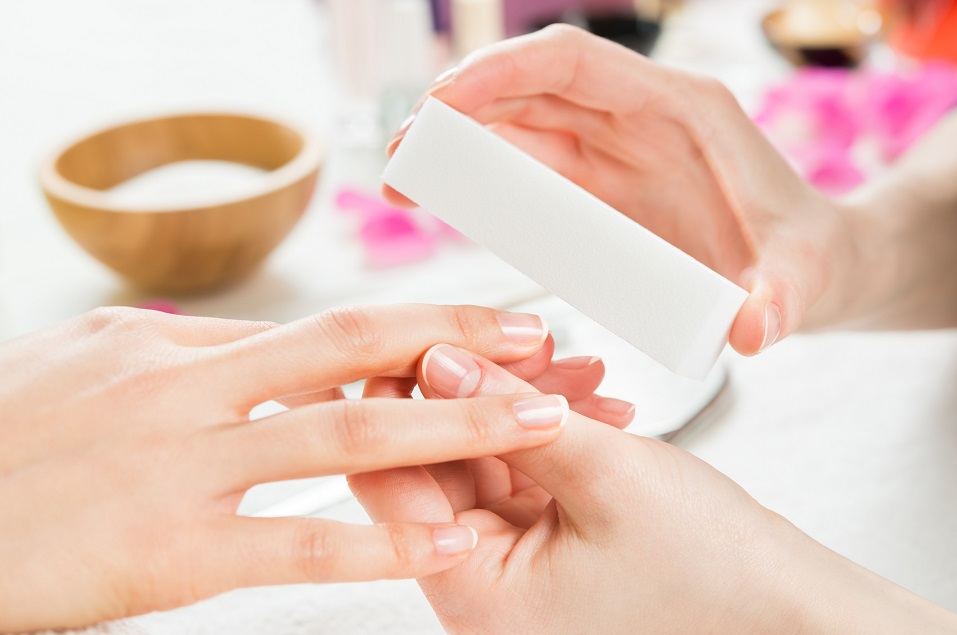 Yes, the salons are perfectly clean on any reputable cruise line. But if you forget to get your mani-pedi before boarding, you will pay for it. And those charges could double or even triple what you would shell out at home. According to Shermans Cruise, manicure prices can range from $48 to $101 and a pedicure will set you back $79 to $135.
Next: Watch out for this common pitfall when on vacation.
5. Don't: Get caught up in souvenir shopping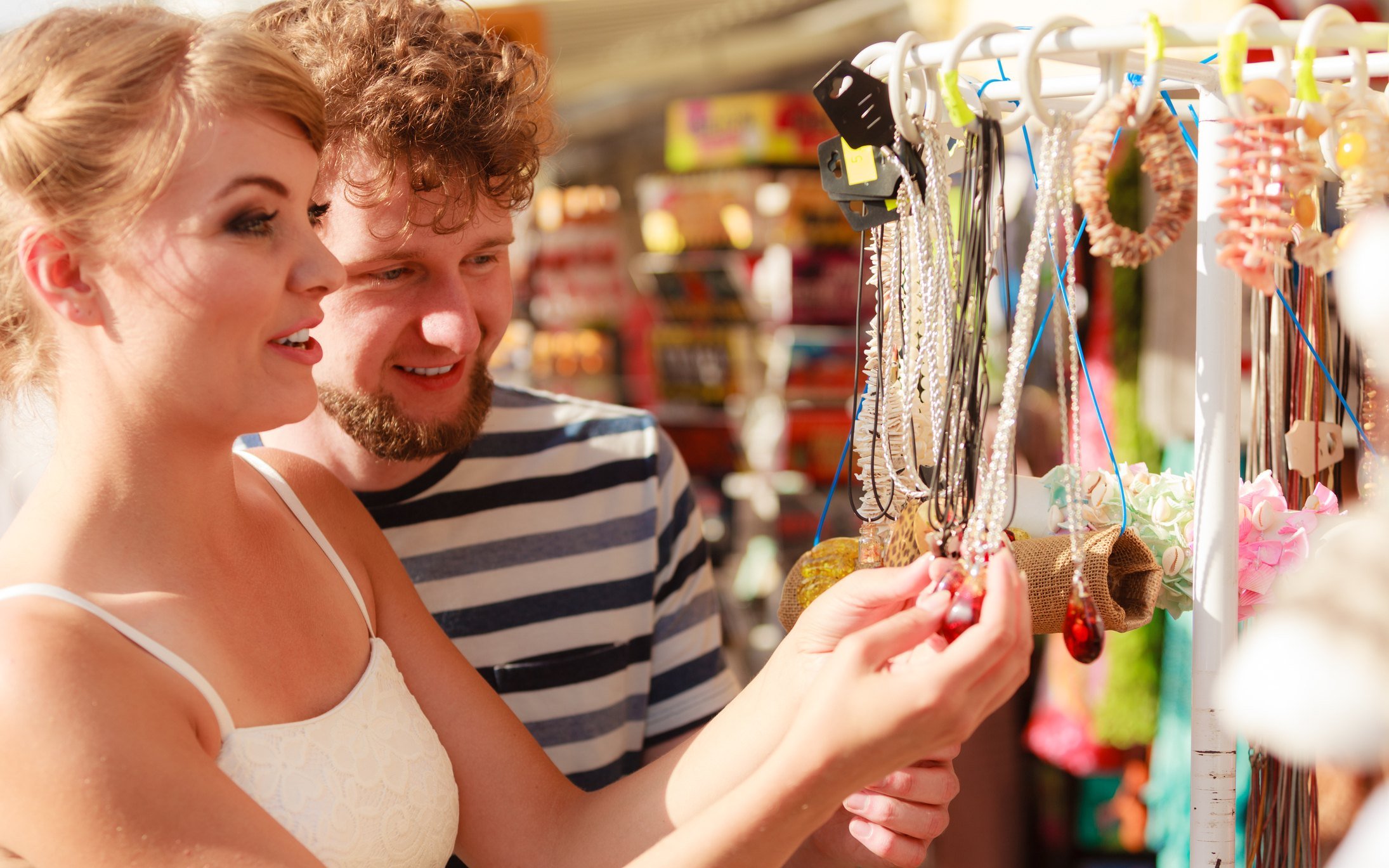 That Hawaiian shirt looks cool on board, but not so chic on the cul-de-sac. Those conch shell necklaces may call your name in port, but they don't go over so well around the office. Go easy on souvenirs, because you'll likely never wear them again once you disembark. If you must shop, stay away from the touristy in-port stores and get something special off the beaten path, instead.
Next: You probably know this one already, but it bears repeating.
6. Don't: Forget your sunscreen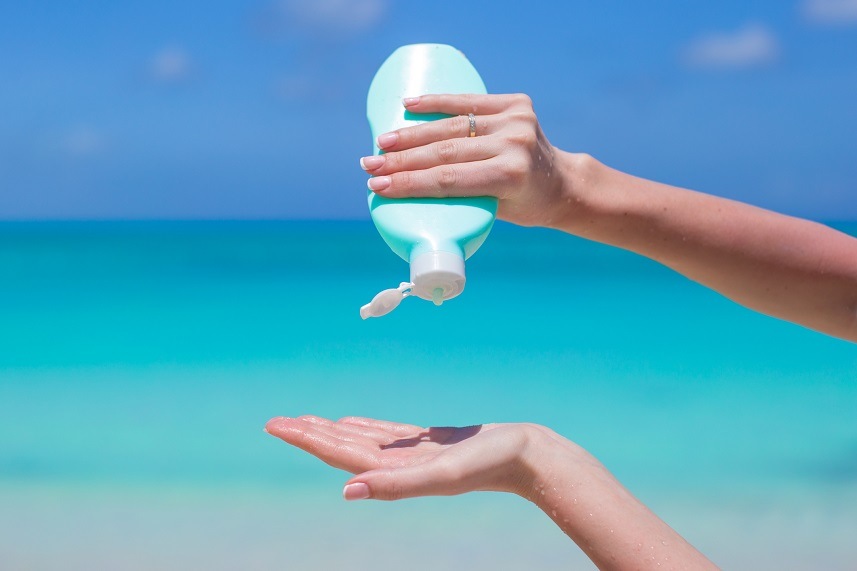 Not only is skin cancer a real threat, you do not want to spend your leisure time in pain or hiding from the sun. Sunburns don't just hurt — they make your skin dry, leathery, and will cause it to age more quickly. The Cleveland Clinic recommends an SPF of at least 30, higher if you burn more easily.
Next: Wear a watch wherever you go to avoid this problem.
7. Don't: Wander too far from port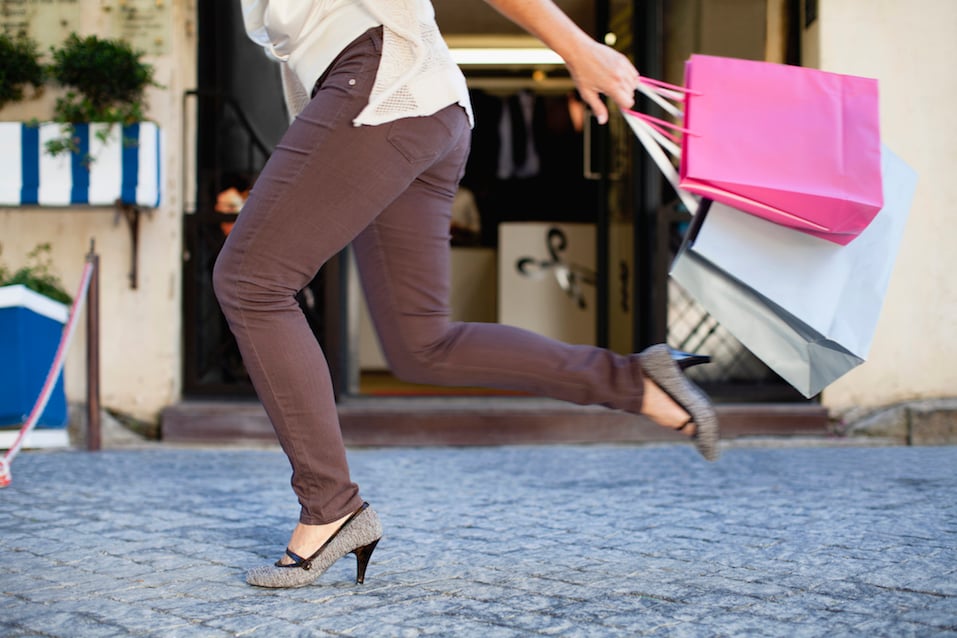 If you prefer to wander your destination on your own instead of taking advantage of cruise-sponsored activities in port, stay close. Many ships sail right around rush hour, and you do not want to get caught in a traffic jam on your way back. Watch your time, and give yourself plenty of wiggle room. You don't want to (literally) miss the boat!
Next: While the following service sounds enticing, it carries one serious risk.
8. Don't: Get your teeth whitened on board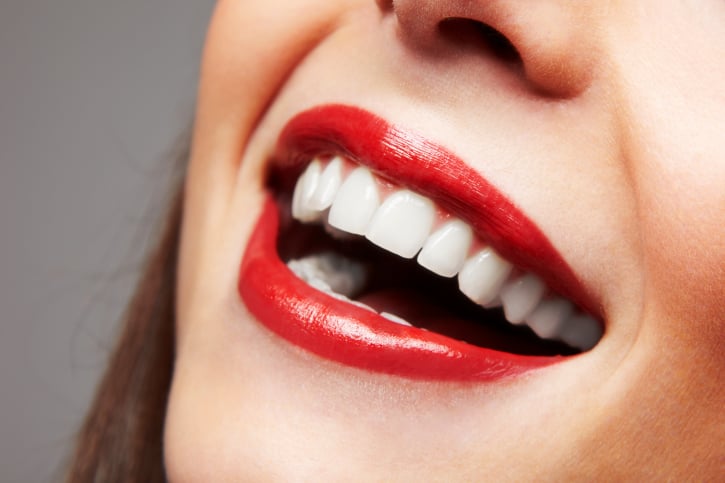 Some cruises now offer minor medical procedures on board, like teeth whitening. Unless you regularly get these kinds of treatments at home, beware. The bleach used can cause gum sensitivity, and can prevent you from enjoying all of that great food. Instead, think about getting a spray tan, a facial, or foregoing medi-spa options altogether.
Next: Exercise caution in the next scenario to avoid starting your trip stressed out.
9. Don't: Fly in the day of departure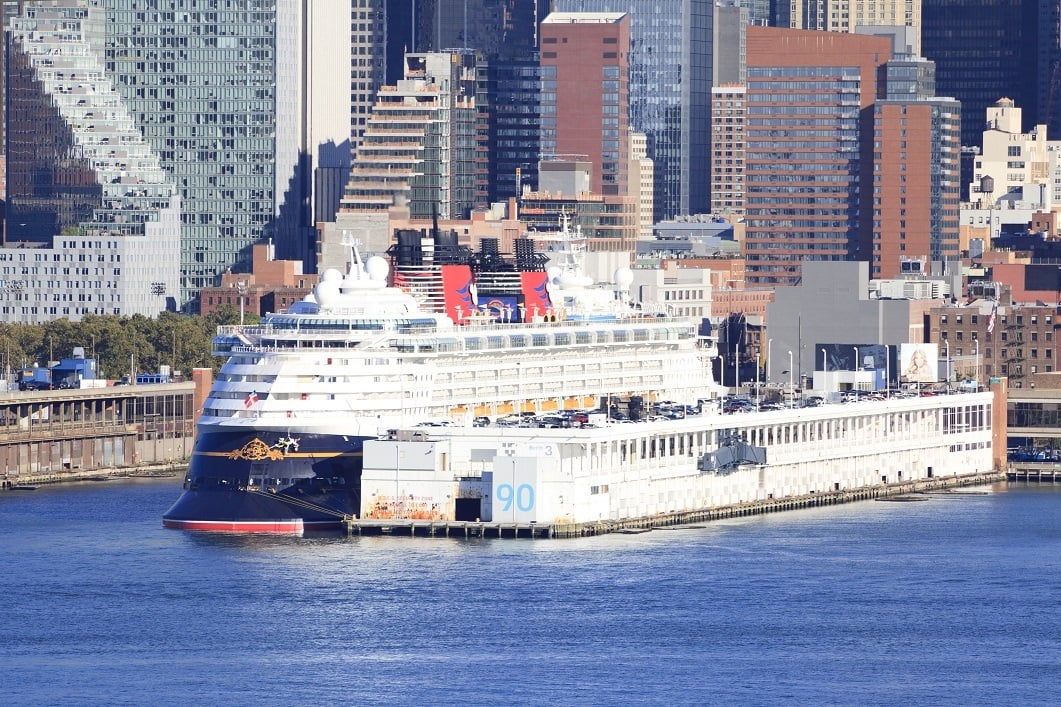 Frequent travelers especially know how often flights get delayed. If you fly in the day you cruise, your boat will not wait. "Cruise departure times are unyielding and companies typically never wait for delayed flights," said Julie Loffredi, editor at travel insurance site InsureMyTrip.com and former contributor to U.S. News Travel. She recommends flying in the day before, to give yourself plenty of breathing room.
Next: This one speaks to the parents out there.
10. Don't: Let your kids run wild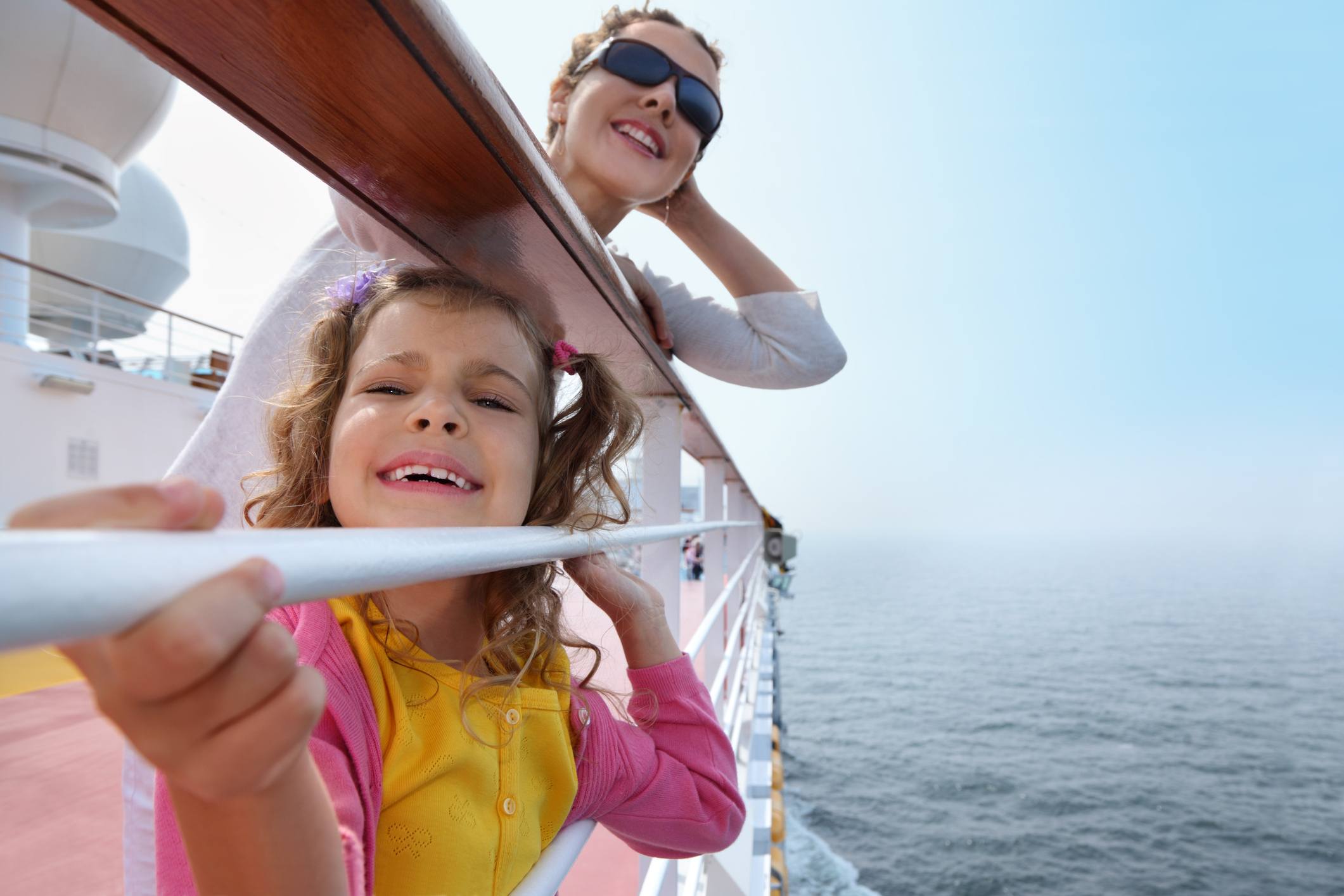 "Parents shouldn't assume that the closed and relatively safe environs of a cruise ship gives them the ability to let their kids roam freely," said David Yeskel, a veteran travel journalist and creator of the travel advice blog, The Cruise Guru. Instead, take advantage of scheduled activities for kids, which will save the rest of the boat's sanity, too.
Next: Visit this ship amenity to really make the most of your cruise.
11. Do: Go to the disco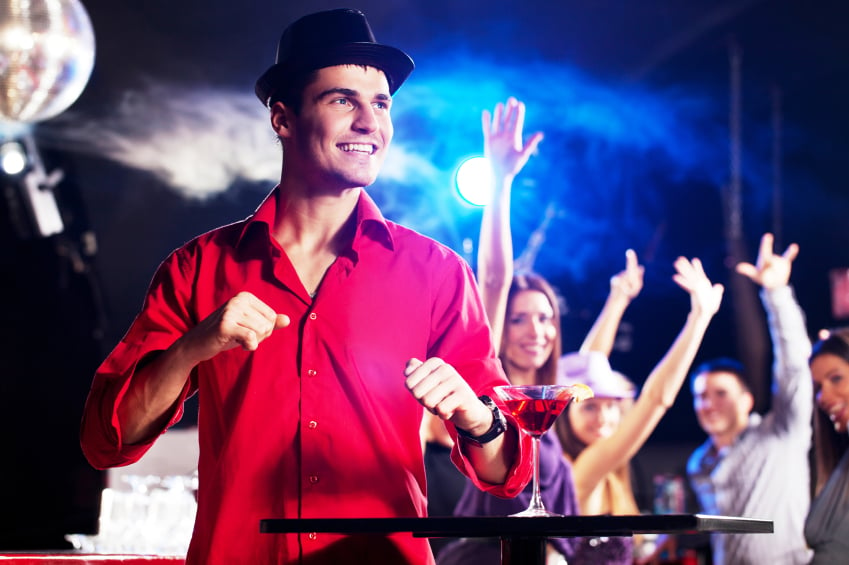 Even if you wouldn't call yourself a dancing queen, do not skip the disco. Most cruise ships start to quiet down after dinner, and you didn't take a vacation to go to bed early. You might meet some interesting characters, hear some music you haven't in awhile, or at the very least, make a few memories. Go ahead, cut a rug! Dancing makes you break out in hives? Go see a show and take advantage of the entertainment. You won't regret it.
Next: While on board, make sure you do this little-known thing.
12. Do: Learn about your cruise ship
When was the last time you got to explore an engineering feat of this magnitude? While on board your cruise ship, take some time to look around. Many ships offer free tours, so you can learn all about the floating marvel. Even if yours doesn't, remember to really appreciate the boat and its amenities while you sail. It takes a lot to create that experience, and you want to appreciate every second.
Check out The Cheat Sheet on Facebook!