This Harry Potter Home Decor Collection Will Turn Your Kids' Rooms Into Hogwarts
Whether you have fond memories of reading Harry Potter yourself or have kids or grandkids who can't get enough of the series, now's the time to refresh your or your kid's rooms with some Hogwarts magic. With PBteen's new home decor collection inspired by the famous J.K. Rowling series, you can visit the magical wizarding world of Harry Potter every night. The items touch on symbols from the series and feature rich colors and velvet fabrics.
Want to know more? We rounded up our favorites from the collection, right here.
Tell time with a Snitch clock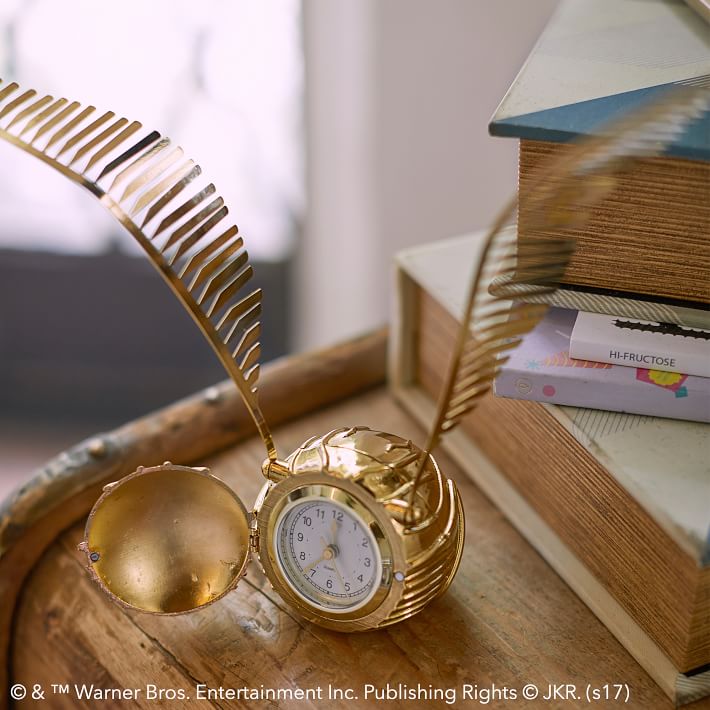 Catch the snitch every night with this clock. Shaped like the flying gold ball seen in every Quidditch match, this clock can make any space more fun. And, if you're obsessed with Quidditch as much as Ron Weasley, you can buy the Quidditch captain pillow cases, too!
Drink out of house tumblers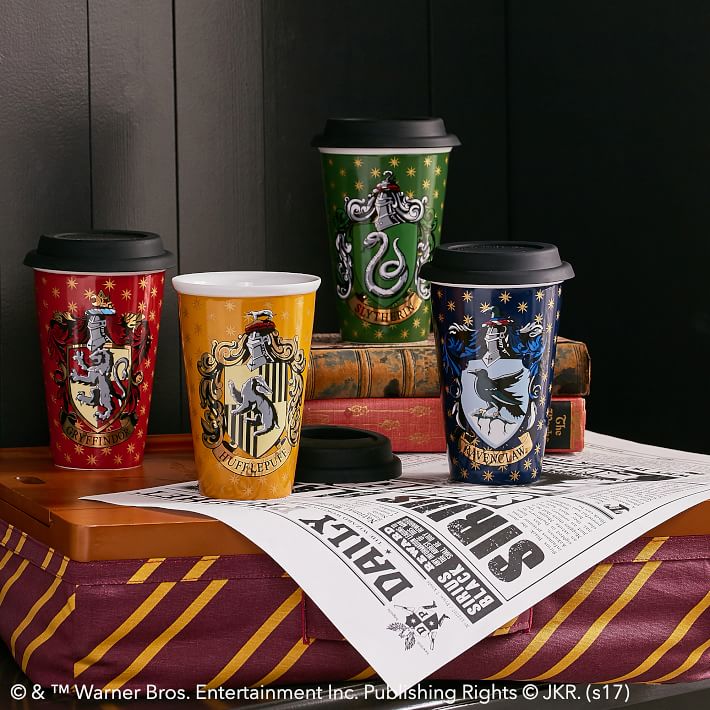 Pour your beverage of choice — we suggest pumpkin juice or butter beer — in these tumblers. Porcelain and dishwasher safe, these are great for your morning commute or for your kids' morning bus ride. Plus, the spill-proof lid make these safe for any bedroom.
Explore the Marauder's Map on a pillow case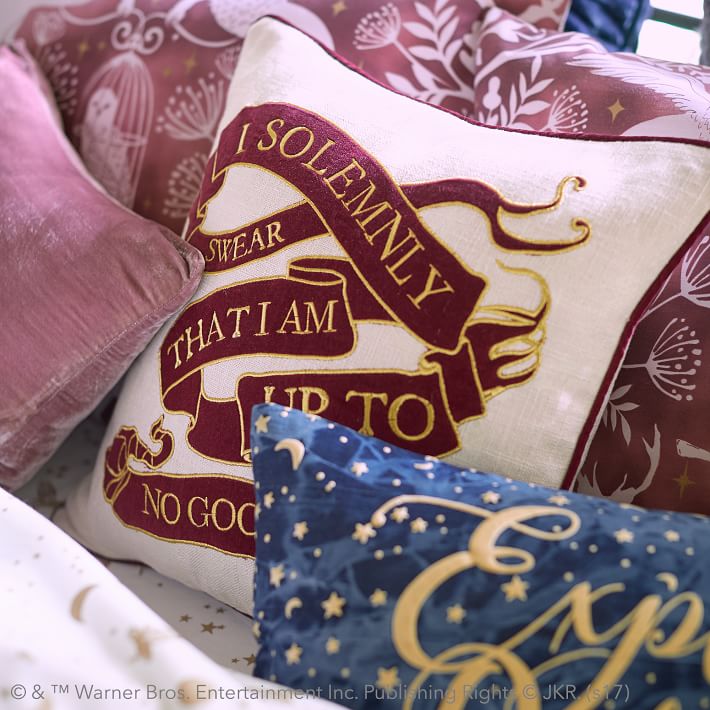 Solemnly swear that you're up to no good, just like James Potter and his friends, with this pillow case. But there's more than meets the eye with this decor item. You can explore the castle after dark when the Marauder's Map comes to life: It glows in the dark, showing a map of Hogwarts! You will most certainly manage mischief in style.
Catch up on the news in Daily Prophet bedding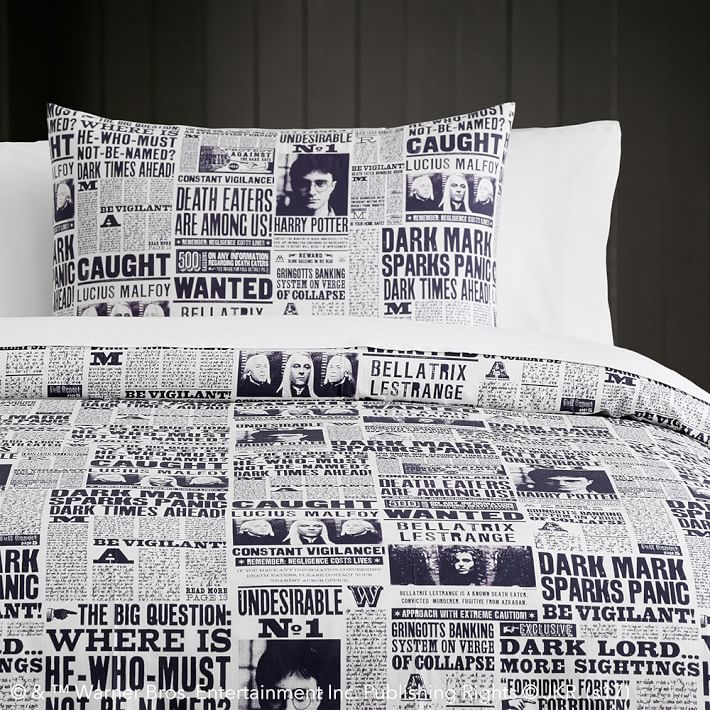 Know what's going on in the wizarding world with this Daily Prophet duvet cover and sham set. Available in twin, twin XL, queen, and king sizes, this organic bedding features Harry Potter's Daily Prophet front page.
Light up your room with an owl lamp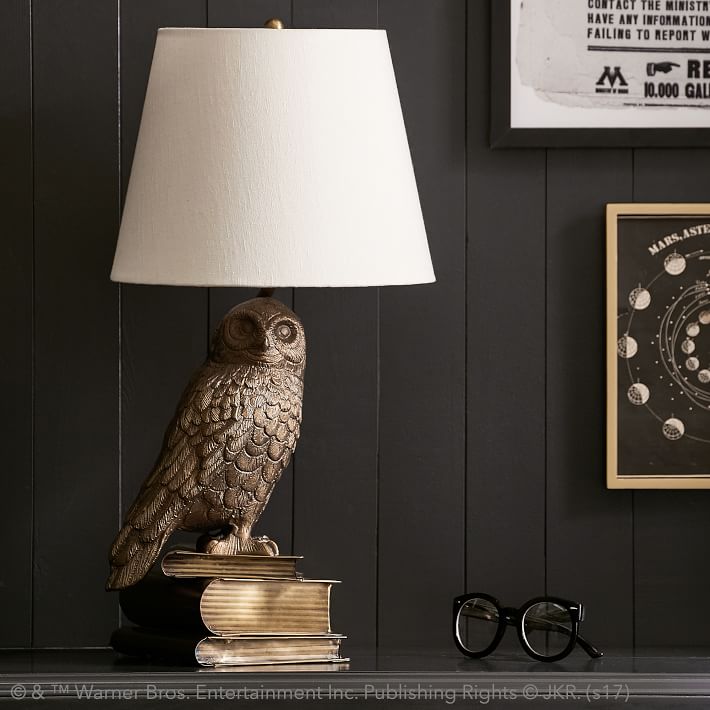 Love Hedwig but can't have an owl? Look no further than this Hedwig lamp. Have the trusty owl by your side in a brass, antique finish. Hedwig can even keep you company while you read the Daily Prophet!
Hang your jewelry on flying keys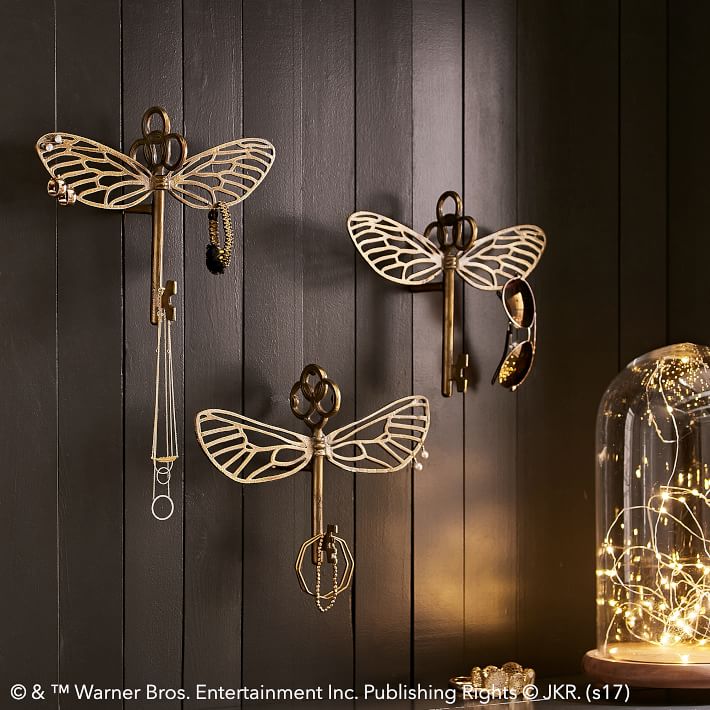 If you want a more subtle Harry Potter theme in your room, these flying key jewelry hooks are a nice nod to Harry Potter and the Sorcerer's Stone without being obvious. These would make a practical addition to any room, as they keep jewelry organized and free of knots. You could also use them as key hooks by the front door.
Join every Hogwarts house with throw pillow covers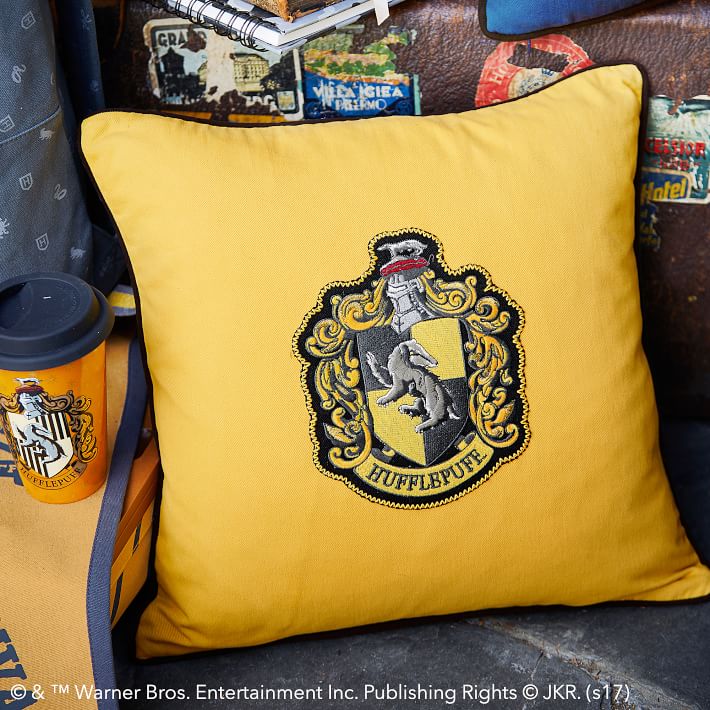 Don't worry about getting sorted into a Hogwarts house with these throw pillow covers. You can represent all four: Ravenclaw, Slytherin, Hufflepuff, and Gryffindor. Each 100% cotton and machine washable pillow case features a particular house's colors and crest. And if throw pillows aren't for you, try a house backpack instead.
Use an oversized vintage style mirror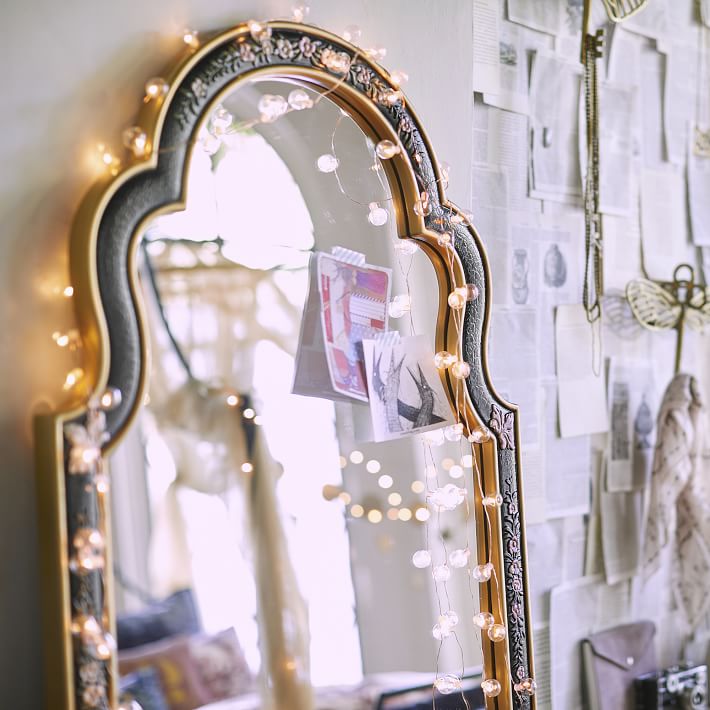 This mirror is a more subtle nod to Harry Potter, but it packs some serious design punch. The mirror's unique shape and floral details make this a great conversation piece and one that you can just as easily use in an adult's bedroom as well as a child's.
Put Hogwarts on display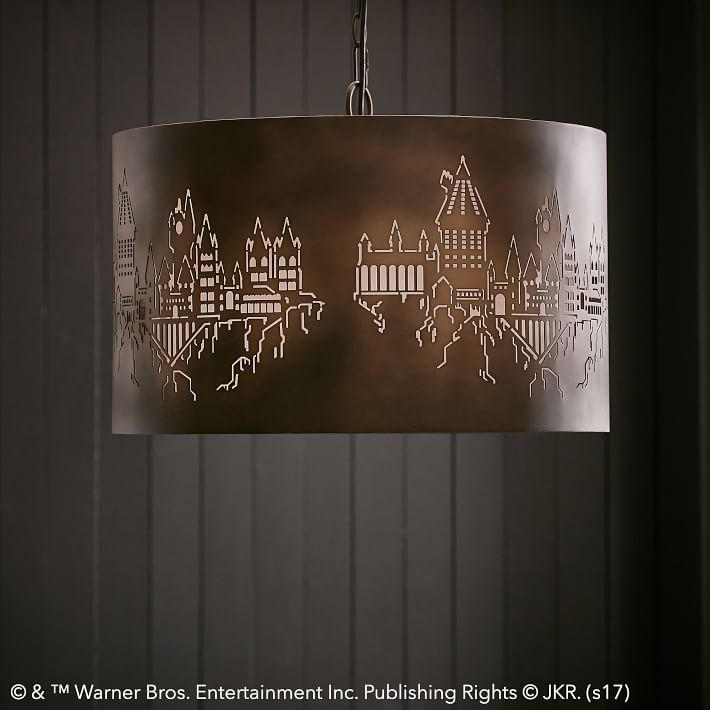 Add a touch of Hogwarts to any room with this pendant light featuring the Hogwarts skyline. With a brass antique finish on the outside, this light fixture is perfect for a common room — err — we mean living room. Make a note before purchasing this piece, though; Pottery Barn suggests professional installation, so don't try your levitation skills to hang this from your ceiling.
Catch the Hogwarts Express with a pillow case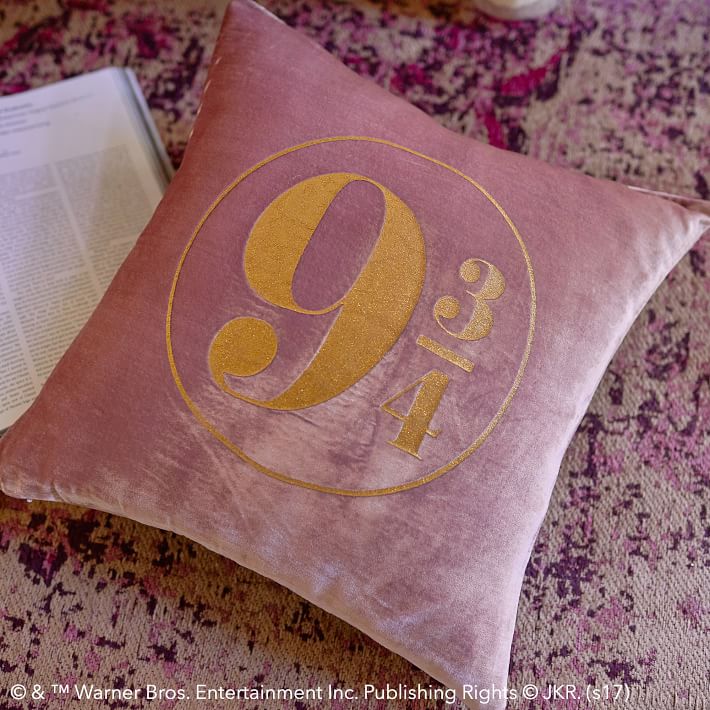 Never forget where you have to pick up the Hogwarts Express with this Platform 9 3/4 pillow case. This is another example of how you can show off your love of Harry Potter in a subtle way. Bold gold type and blush pink velvet make this pillow case pop, but in a stylish, trendy way. Another great yet subtle pillow from the collection? The Deathly Hollows pillow.