This Is How You Get Chosen to Compete on 'Chopped'
If you're a big fan of the Food Network's Chopped, you probably dream about how you'd handle the weirdest mystery basket ingredients. And you likely know how you'd keep your cool under the pressure of facing off against three other chefs. It may sound like it's just a fantasy. But if you're willing to follow all the rules and agree to all the terms, you could actually get chosen to compete on Chopped!
The Food Network isn't shy about telling viewers how they can get cast on its shows. Below, check out all the most surprising rules you have to agree to in order to get chosen to compete on Chopped.
1. You have to be a professional chef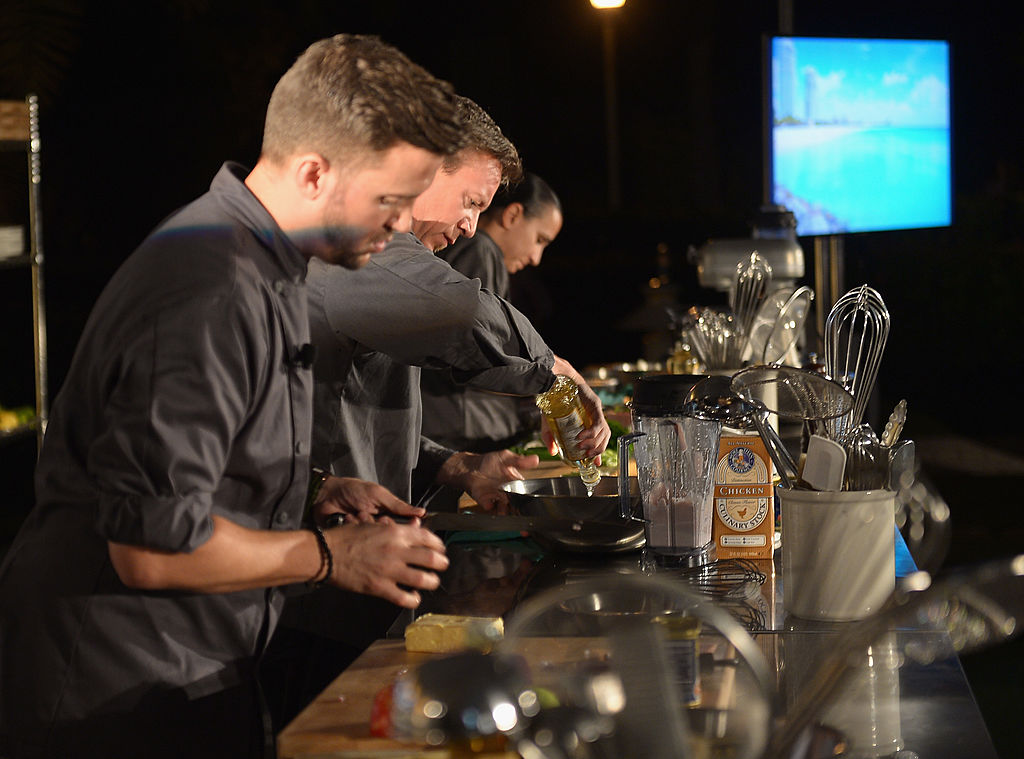 To compete on a standard Chopped episode, you need to have experience as a chef. The professional chef application explains that chefs with any cooking specialty can apply. Additionally, the application asks if you have experience as a farmer, a butcher, a pastry chef, a baker, a mixologist, or any other specialized fields. (Not all chefs got their start in the kitchen, after all.)
2. Non-chefs can only apply for a Chopped special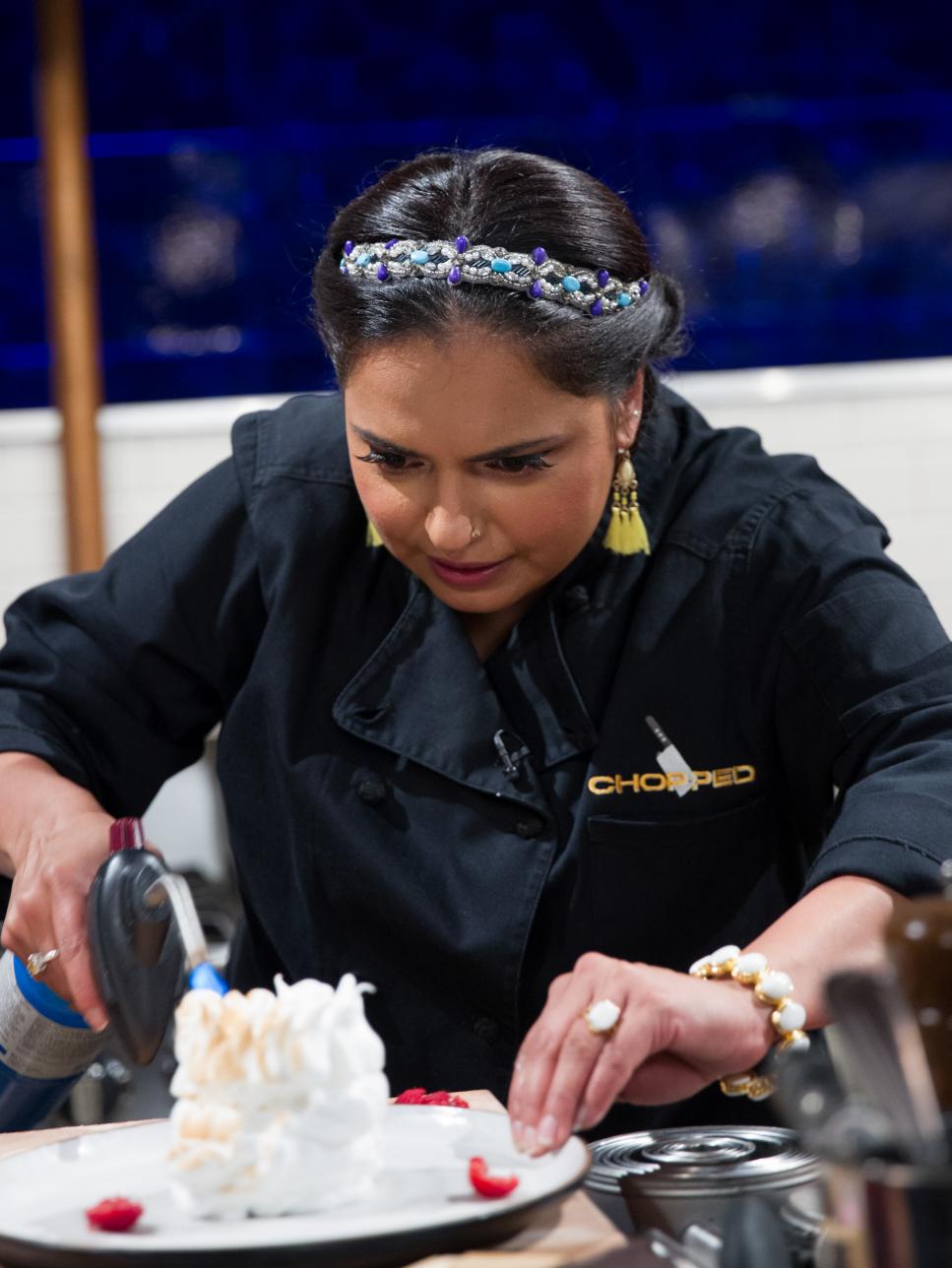 What if you're not a professional chef but still want to compete on the show? Then you can submit the application for a special episode. When Chopped producers choose people to compete on specials, they look for contestants with "interesting and unusual culinary stories." Sometimes, they accept tailgaters and grillmasters. Or, they look for educators and religious leaders. They sometimes want farmers and butchers. And they might accept diner cooks and college undergraduates, too. If you can tell a compelling story about why you should compete on the show, apply!
3. You need to be great at improvising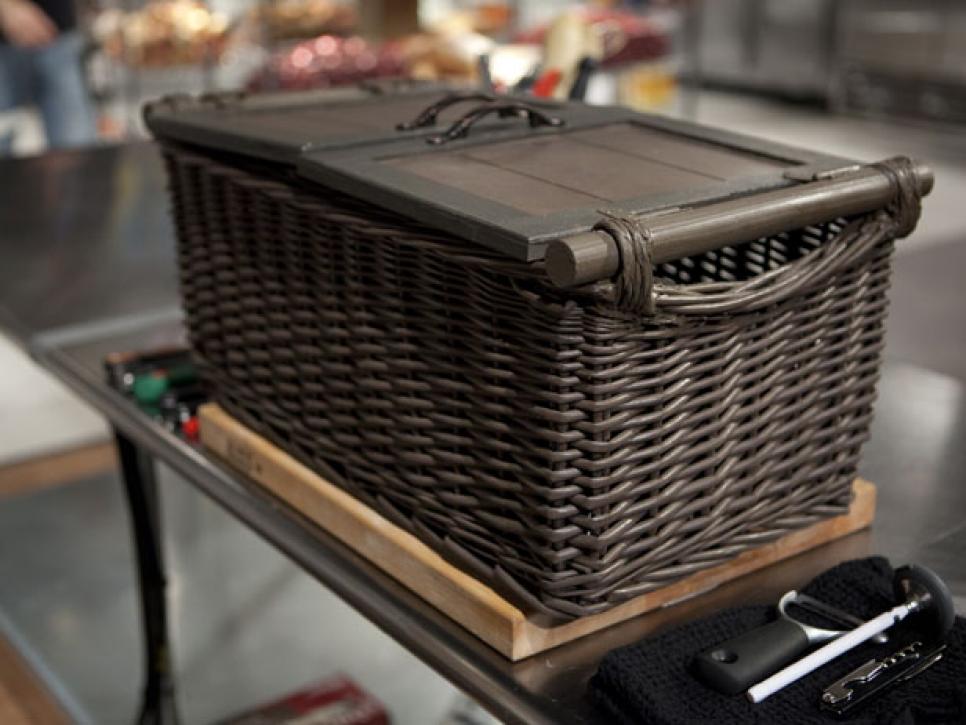 As The A.V. Club notes, Chopped is very different from other cooking competition shows. It doesn't rely on personality conflicts between contestants. And it doesn't have any challenges that distract from the main goal: Getting something on the plate. Each round, the contestants receive a "mystery basket" of four ingredients that they have to use to prepare an appetizer, entree, or dessert. As such, you need not only great cooking skills, but also some serious talent for improvisation. 
4. You may even want to prepare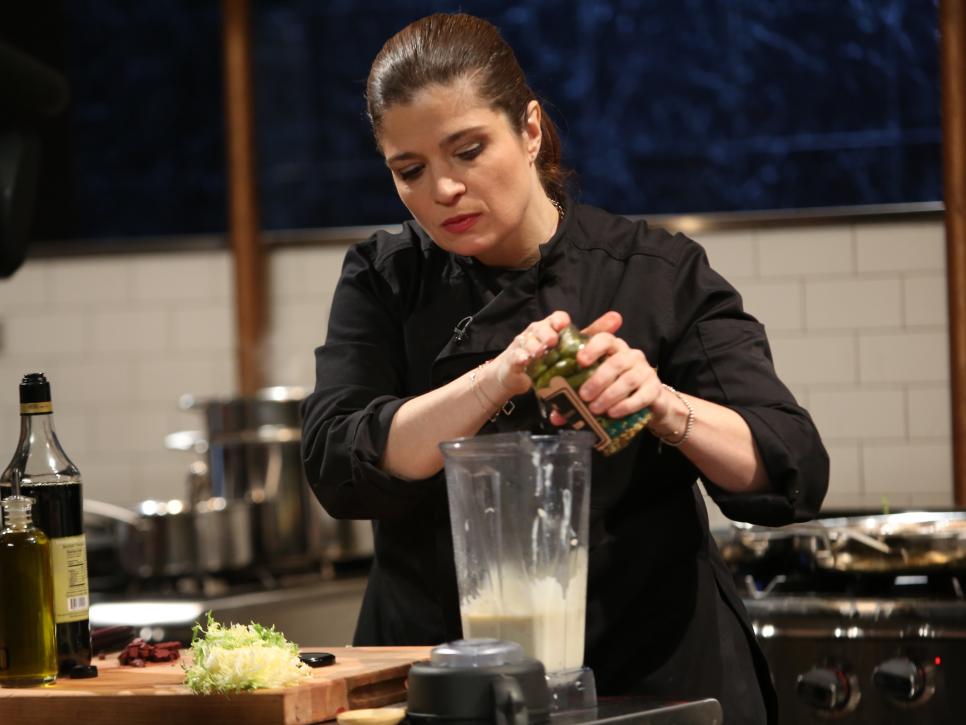 John Lewis, a Chopped contestant interviewed by The A.V. Club, told the publication that once he knew he had been cast to appear on the show, he tried to prepare as much as he could. "It's hard to practice for it because you don't know the ingredients," he admits.
But he sat down with a friend to strategize "about what [he] would do if given certain ingredients or certain types of ingredients, basically breaking them down into different flavor profiles." You don't have to do the same thing when you're applying, but it doesn't hurt to start thinking like a Chopped contestant.
5. You have to disclose any food allergies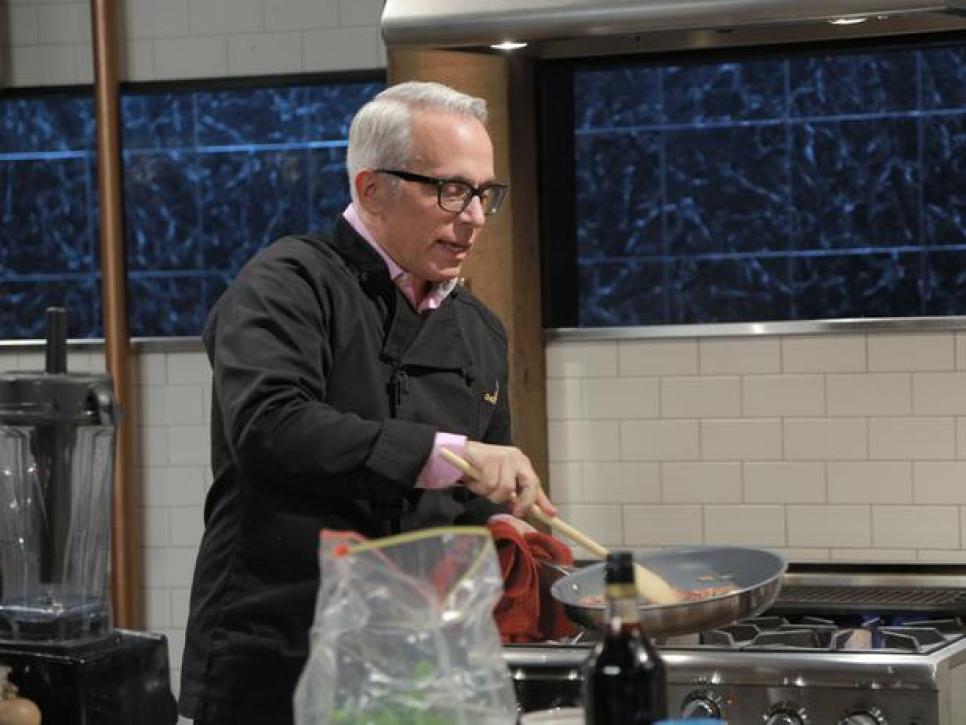 Because it's a cooking competition, it makes sense that Chopped producers ask all applicants to disclose any food allergies. Allergies, which they helpfully describe as a "physical reaction to food," could easily get in your way on the show. Certainly, you'd run into trouble if the mystery basket includes an ingredient that you can't touch or taste-test. Plus, some people have severe, even life-threatening allergic reactions. So, it's important for the Food Network to know about those ahead of time to ensure a safe environment for all competitors.
6. You also have to explain whether you have any dietary restrictions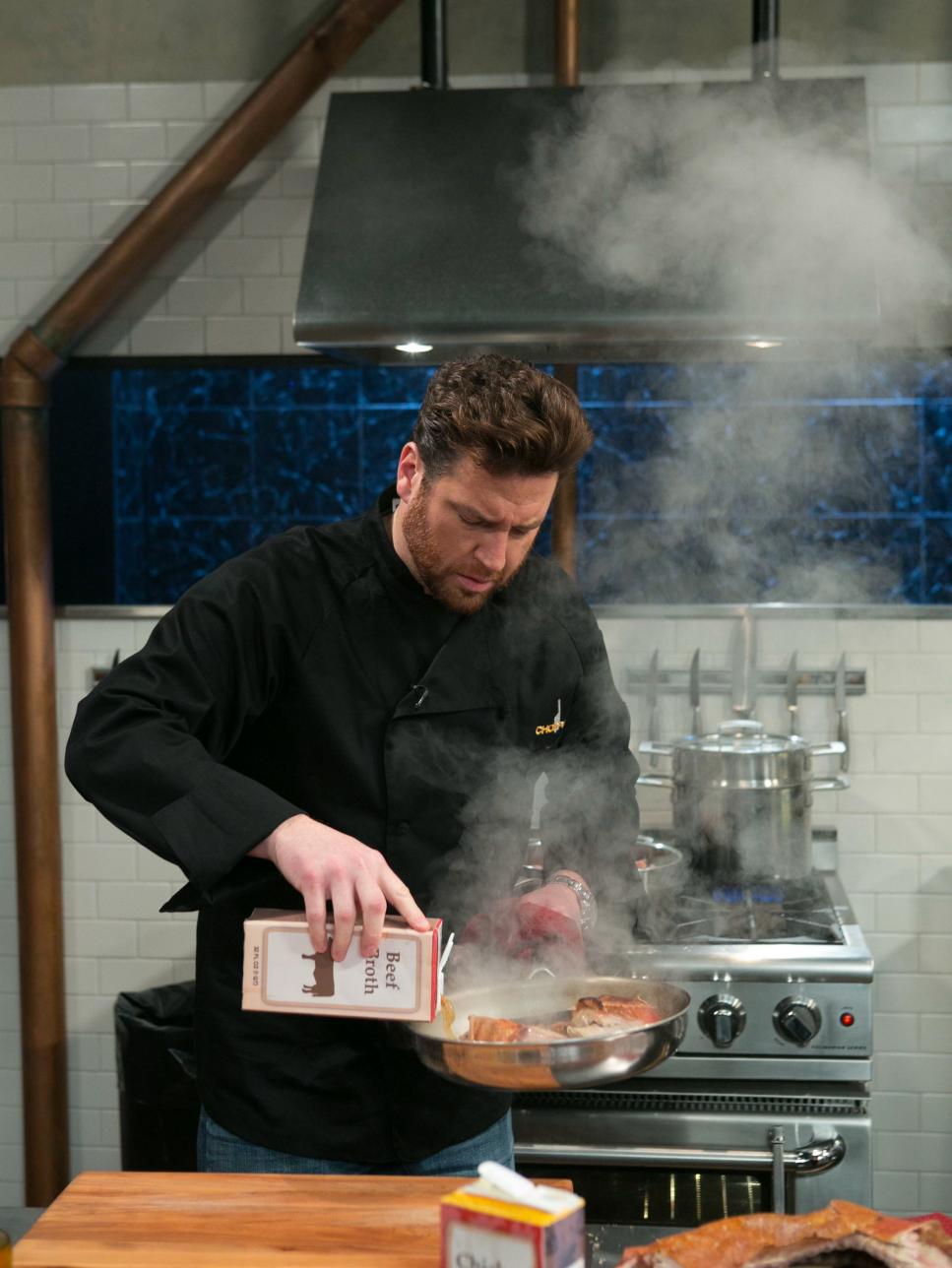 Another piece of personal information you have to share with the producers? Whether you avoid any specific foods or have any dietary restrictions. When you fill out the application, producers want to know whether you avoid certain foods for religious reasons. They also want to know whether you avoid any foods for strictly dietary reasons, too. For instance, you should make a note if you eat a gluten-free or lactose-free diet. 
7. You'll want to make sure you know your technique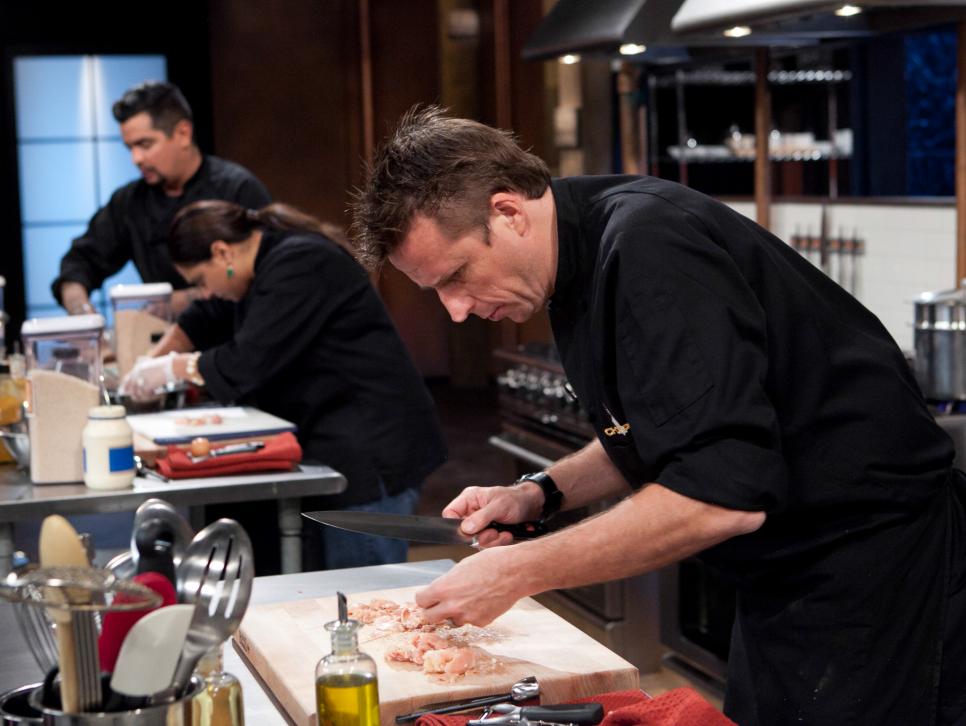 As Casting Master explains, Chopped is one of the simpler Food Network shows for a professional chef to get cast on. The downside? "It is one of the most skill intensive. As there are no sabotages or obstacles, the competition really boils down to whomever can make the best dish. It's best to come in with a wide assortment of techniques and an open mind for each basket." If you do anything to prepare for a chance to compete on the show, brush up on your technique.
8. You have to answer some pretty personal questions about your marital status and your family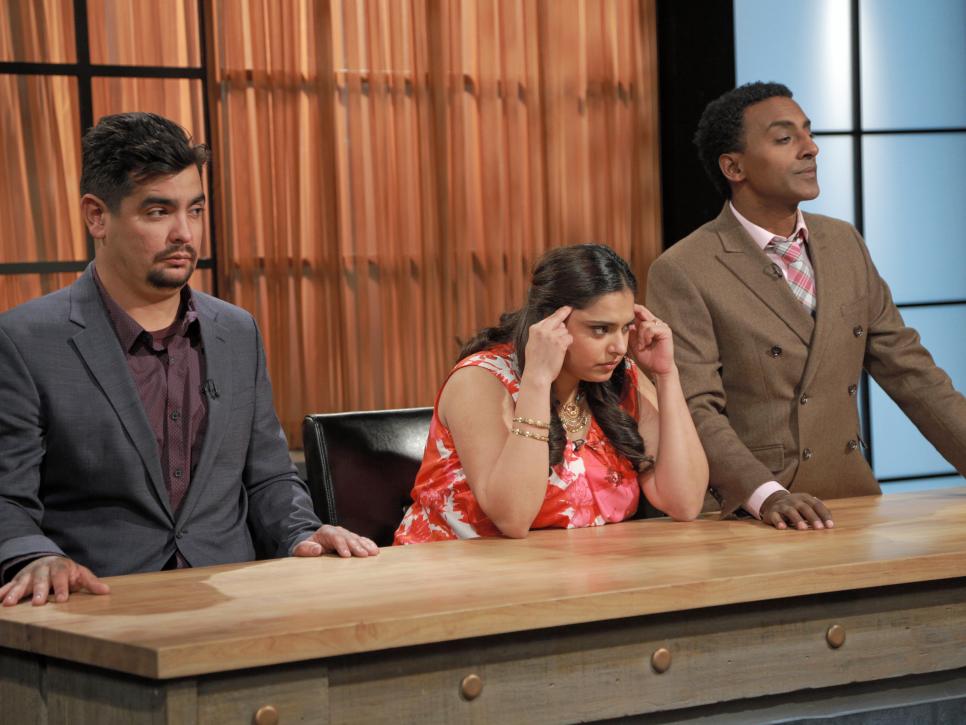 To be considered to compete on Chopped, you also have to answer some questions about your personal life. Producers want to know whether you're single, married, divorced, have a committed partner, or are dating. (If you are dating, they even ask whether you have a girlfriend or a boyfriend.) They also ask you to list the number of children you have, and to disclose their ages. Plus, they want to know whether you have any family members in the culinary industry. If so, you have to specify what kind of work they do.
9. You have to describe your background and history
As you might suspect from producers looking for contestants with "interesting and unusual culinary stories," Chopped producers want to know your background and history. That sounds like a pretty open-ended question.
But think of it this way: If you want to compete on the show, viewers will need to hear a compelling narrative about who you are, where you're from, and why you're competing on the show. You know your story, but the producers don't — which is why they're asking. 
10. You have to answer questions like, 'What inspired you to become a chef?' and 'Where did your interest in food begin?'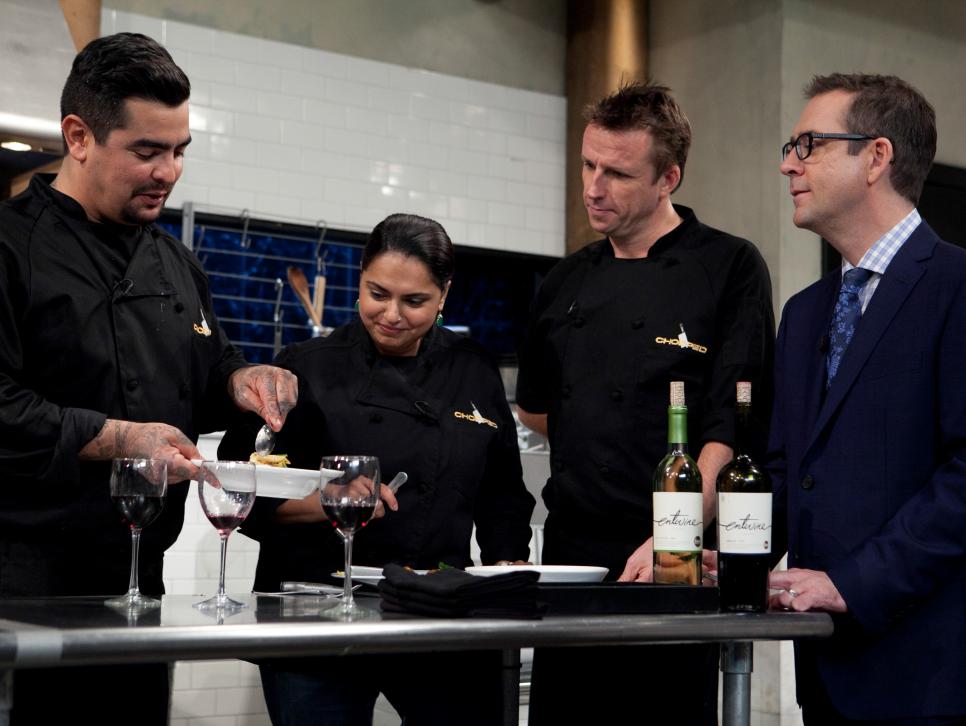 If you want to compete on Chopped, you have to answer a few more questions about how you decided you wanted to become a chef. Producers also want to know, "Where did your interest in food begin?" And if you don't work as a professional chef, they ask you to list your goals "regarding cooking professionally."
11. You need to describe your style of cooking and your 'food point of view'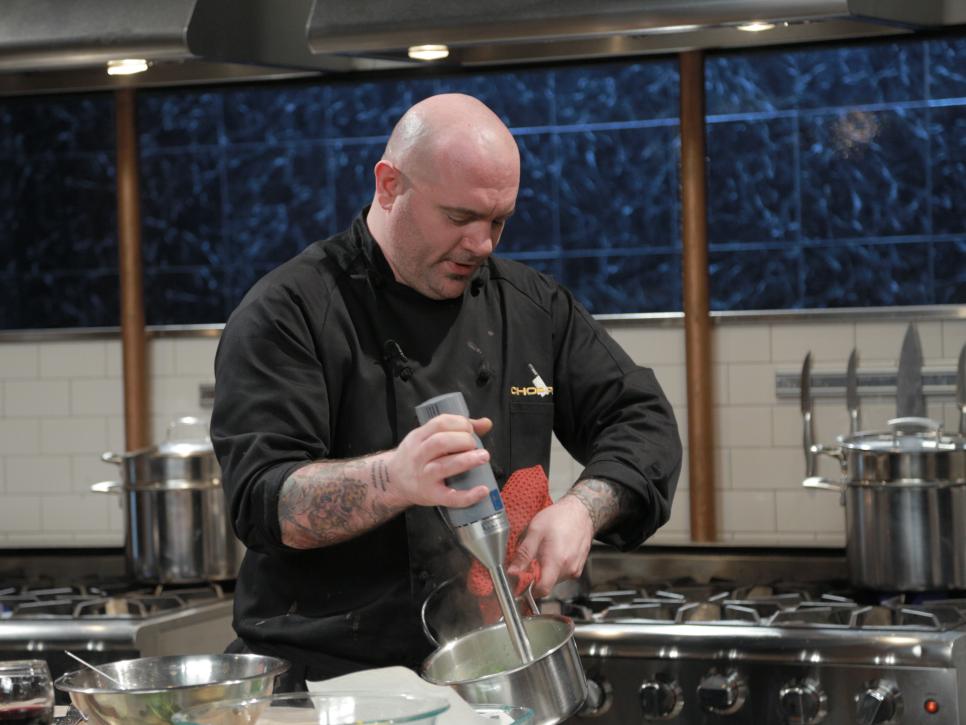 Next up on the list of the questions that Chopped producers want you to answer? They want you to "Describe your style of cooking, Food POV, and in detail an interesting dish you've created." Your answers to these questions will help the producers get a sense of who you are as a chef (whether you're a professional or an amateur). When you apply, you're also trying to show the Food Network how you're different from the other applicants. This is your time to shine!
12. You have to answer some questions about how you make a living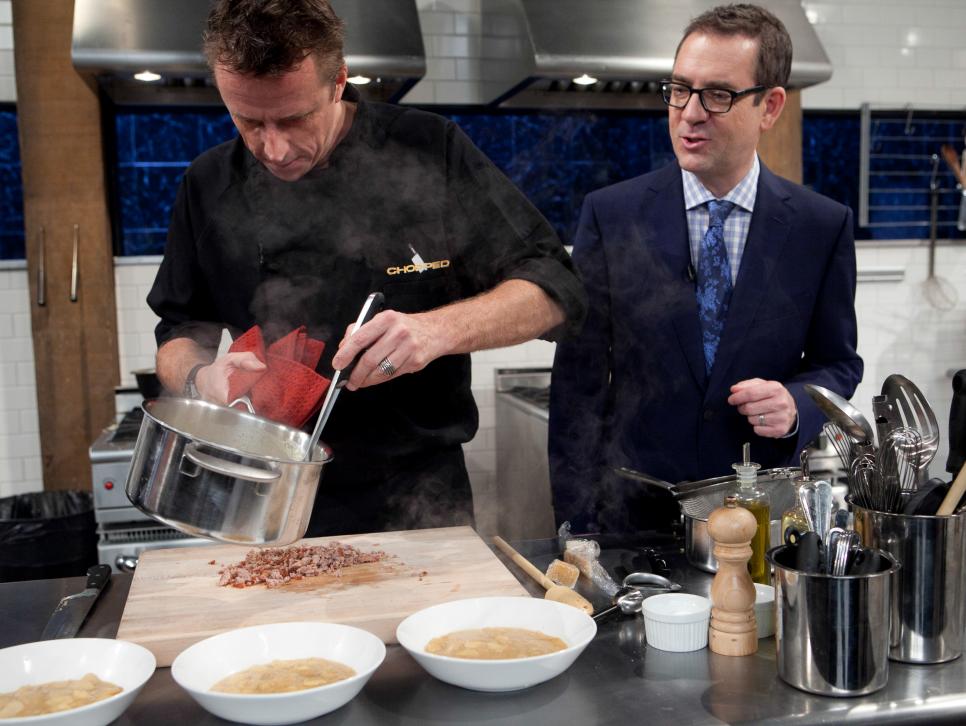 Next up on the Chopped producers' list of questions? How you make a living. They ask whether you make your living as a chef, and if you do, how many years you've worked as a chef. If you don't make work as a chef, they ask how you make your living. They even ask whether you've ever owned a restaurant and want the details on how long you've owned it and where it's located.
13. Producers want to know which ingredients you love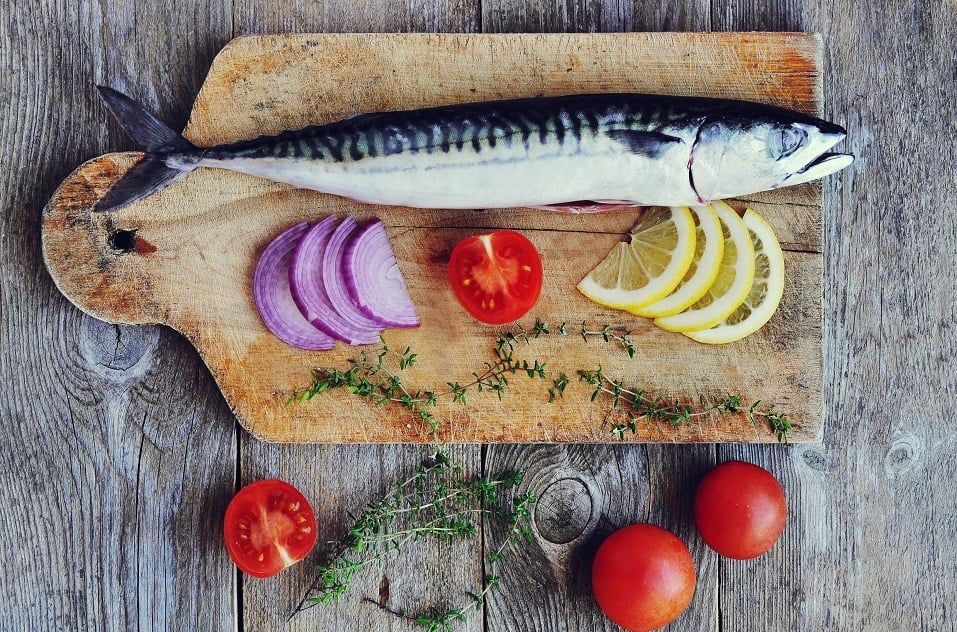 Here's where things get interesting. Producers on Chopped are known for choosing bizarre ingredients to go in the mystery basket each episode. (Chicken feet or geoducks, anyone?) But they want to know about the "ingredients you love, simple to exotic." They also ask, "What do you experiment with and how do you use it?" You can bet that they won't put any ingredients you already love in the mystery basket, if they cast you to compete on the show. But demonstrating that you can think creatively about ingredients can only help you during the selection process.
14. You have to explain what you're like in the kitchen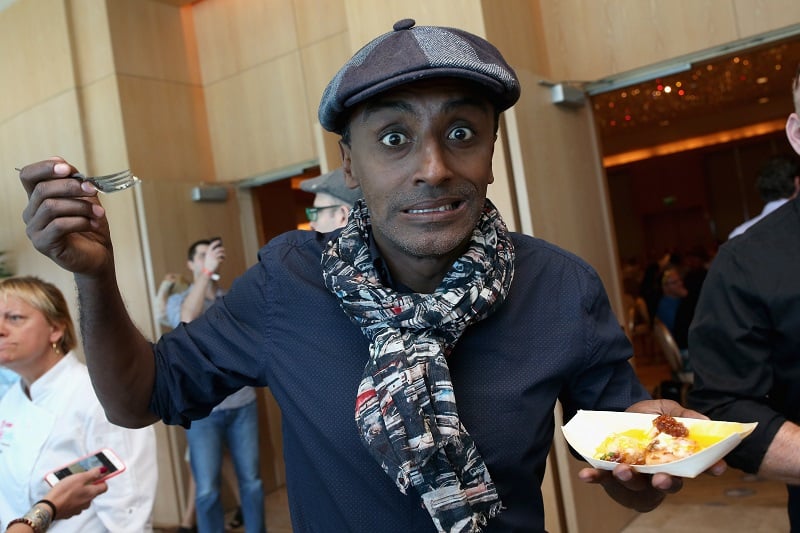 When you apply to compete on Chopped, you have the option of sharing a link to an online video that features you. But even if you do that, producers also want you to answer the question, "What are you like in the kitchen when you are cooking?" They want to know how your friends and family describe you — all in the interest of figuring out what you'd be like on screen and how you'd handle an intense competition.
15. You have to really sell yourself to the 'Chopped' producers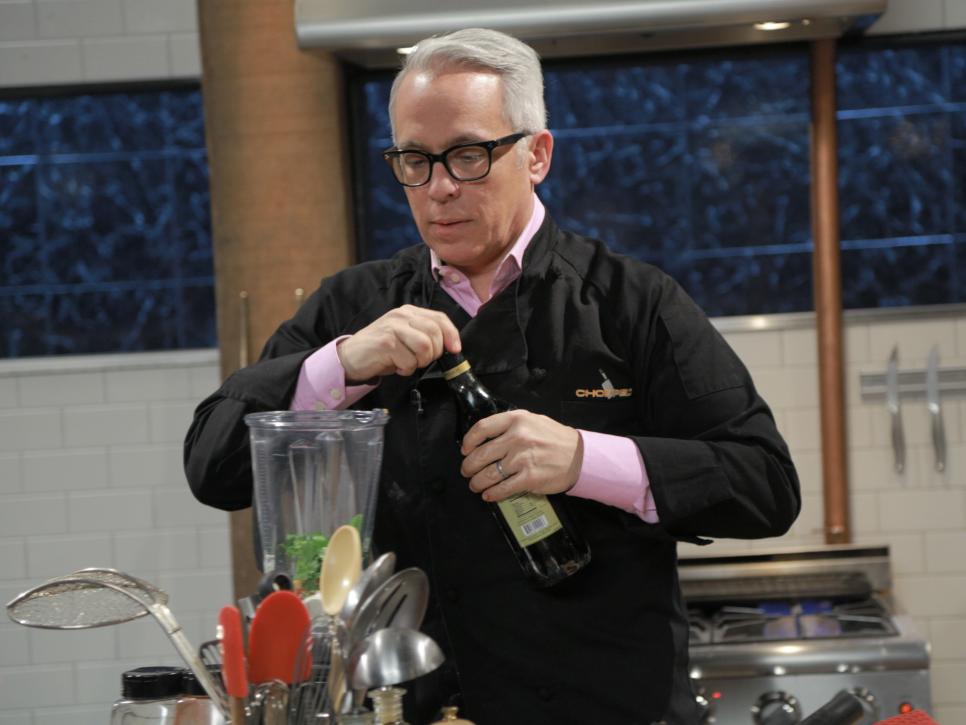 If you really want to get chosen to compete on the show, you can't be shy when you fill out the Chopped application. Producers want you to "Discuss some of the results/rewards of your cooking, the ways your culinary work has touched others." They also ask you to "Describe your greatest accomplishment. (Culinary or otherwise)." Additionally, they request that you "List any culinary accolades honors or awards." And finally, they want to know, "Why do you think you can be the next Chopped Champion?"
16. You have to explain what you'd do with the prize money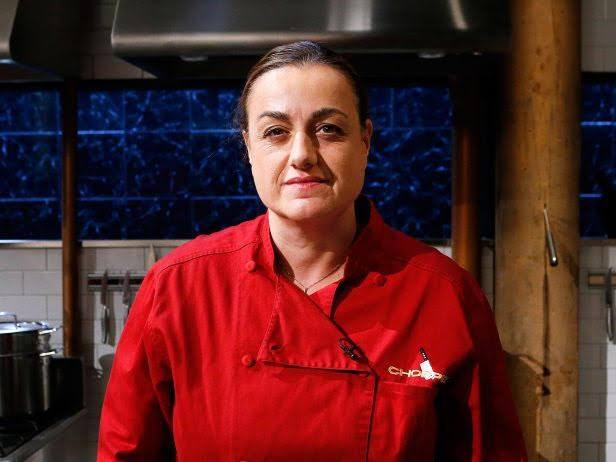 Though it might feel like you're getting ahead of yourself by thinking about what you'd do with the $10,000 prize if you won Chopped, producers encourage it. In fact, they require it. The application asks, "What would you do with the $10,000 Chopped winnings?" Normally, we'd say that you shouldn't count your chickens before they hatch. But you'll probably have to make an exception to fill out your application.
17. You have to bring your own knives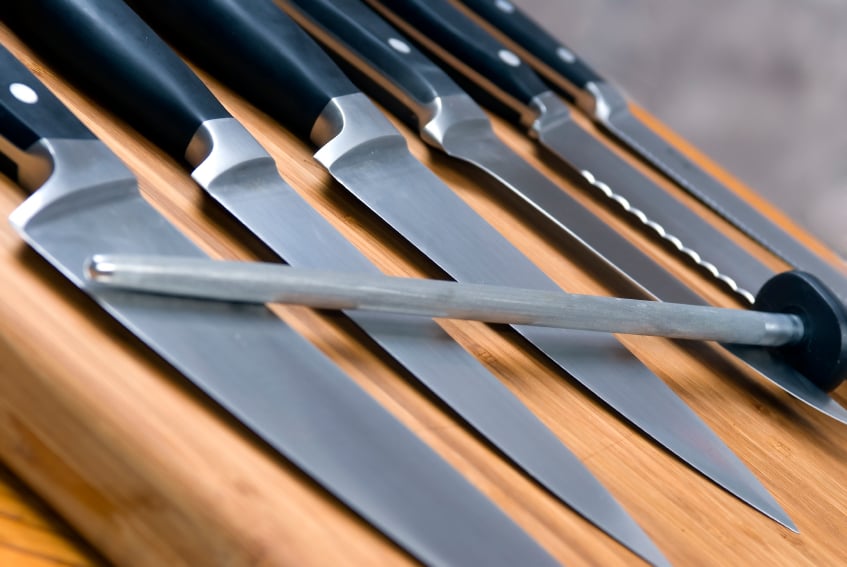 The casting process is long and involves a lot of waiting. But if you get cast to compete on the show, you'll want to think about the tools you might need on Chopped — specifically, your knives.
The A.V. Club learned that the show provides all the equipment you need, apart from any knives you want to have with you. And just as the producers will give you time to familiarize yourself with what's in the pantry, they'll also make sure that somebody shows you how to use all the equipment. You also start each round with an oven preheated to 350 degrees and a pot of water already boiling.
Read More: Behind-the-Scenes Secrets Revealed: A 'Chopped' Champion Tells All
Check out The Cheat Sheet on Facebook!