This Is the Biggest Thing Jacqueline Kennedy Changed About the White House Kitchen
The United States has as many cuisines as its melting pot has origins. So that could explain why Americans care so much about food served in the White House. And you might not have realized the impact first lady Jacqueline Kennedy had on that cuisine.
Read on to find out how presidents treated their cooks, as well as changes first ladies made to the White House menus. You won't believe the one big change Kennedy made during her time there (page 7).
1. Presidents don't have as much control as you think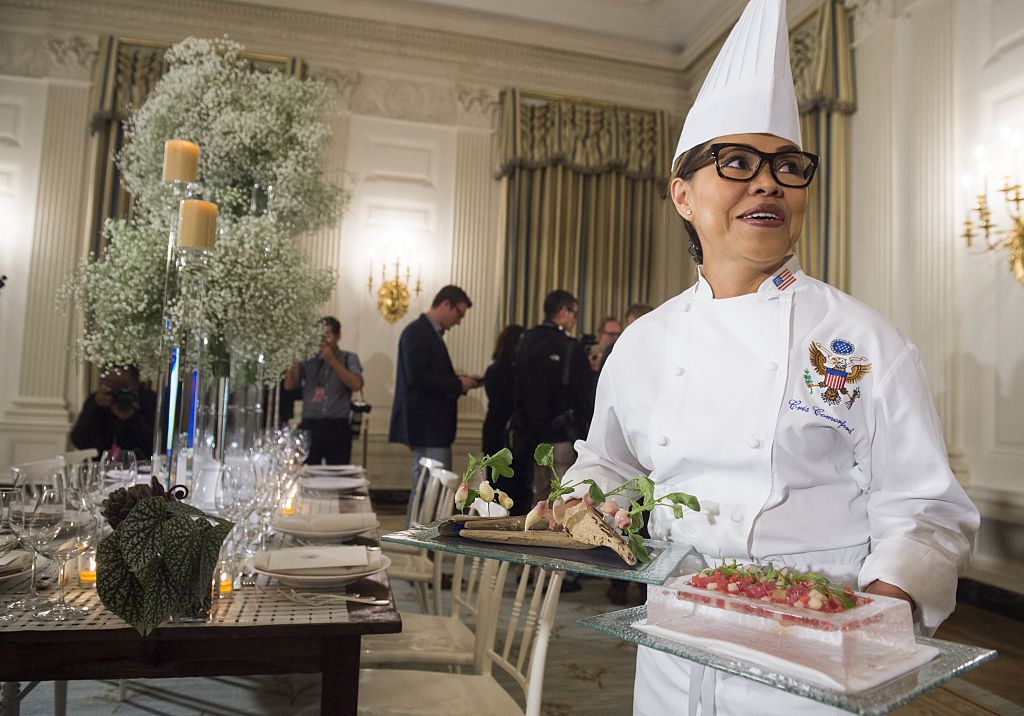 According to food historian Adrian Miller, the president can't actually clean house when it comes to the kitchen, Atlanta magazine reports. The author of The President's Kitchen Cabinet said many White House cooks have actually come from the military. And some of them spend their entire careers cooking for presidents.
Presidents do have control over their private cook and some in the White House kitchen. However, they can't bring in an entirely new staff.
Next: White House cooks play this important role in the presidents' private lives.
2. Many White House cooks become confidants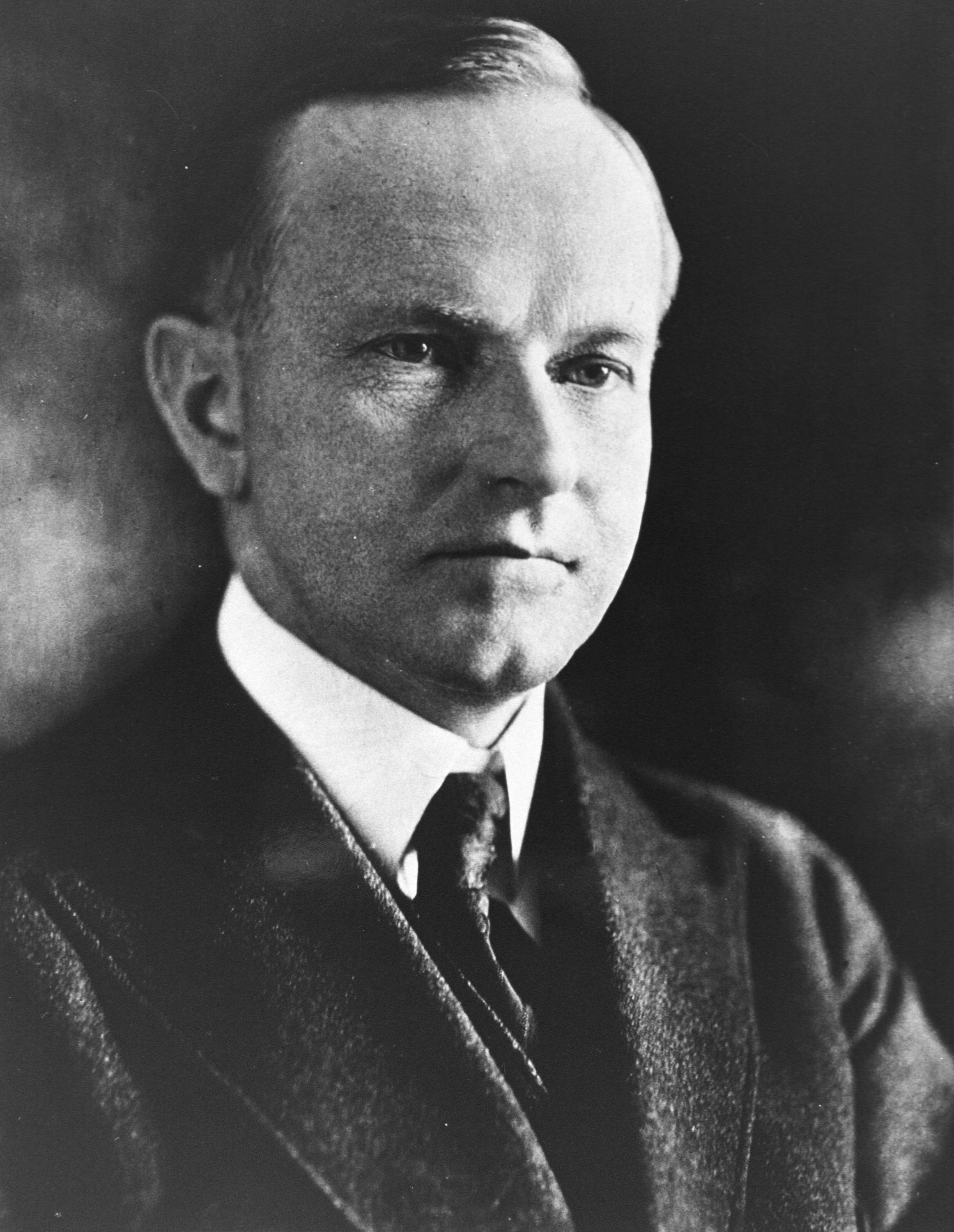 They say the path to the heart goes through the stomach, and that appears true for presidents. Many of the White House head cooks became very close with their culinary charges. According to Miller, one example was Arthur Brooks, who headed up the wine cellar during the Calvin Coolidge administration.
When Brooks became terminally ill, Coolidge rushed to his bedside and attended his funeral. "If you know anything about Coolidge, that's not something you would expect," Miller said. "That's evidence of a close relationship."
Next: Historically, White House cooks have also followed a trend.
3. People from many backgrounds have cooked in the White House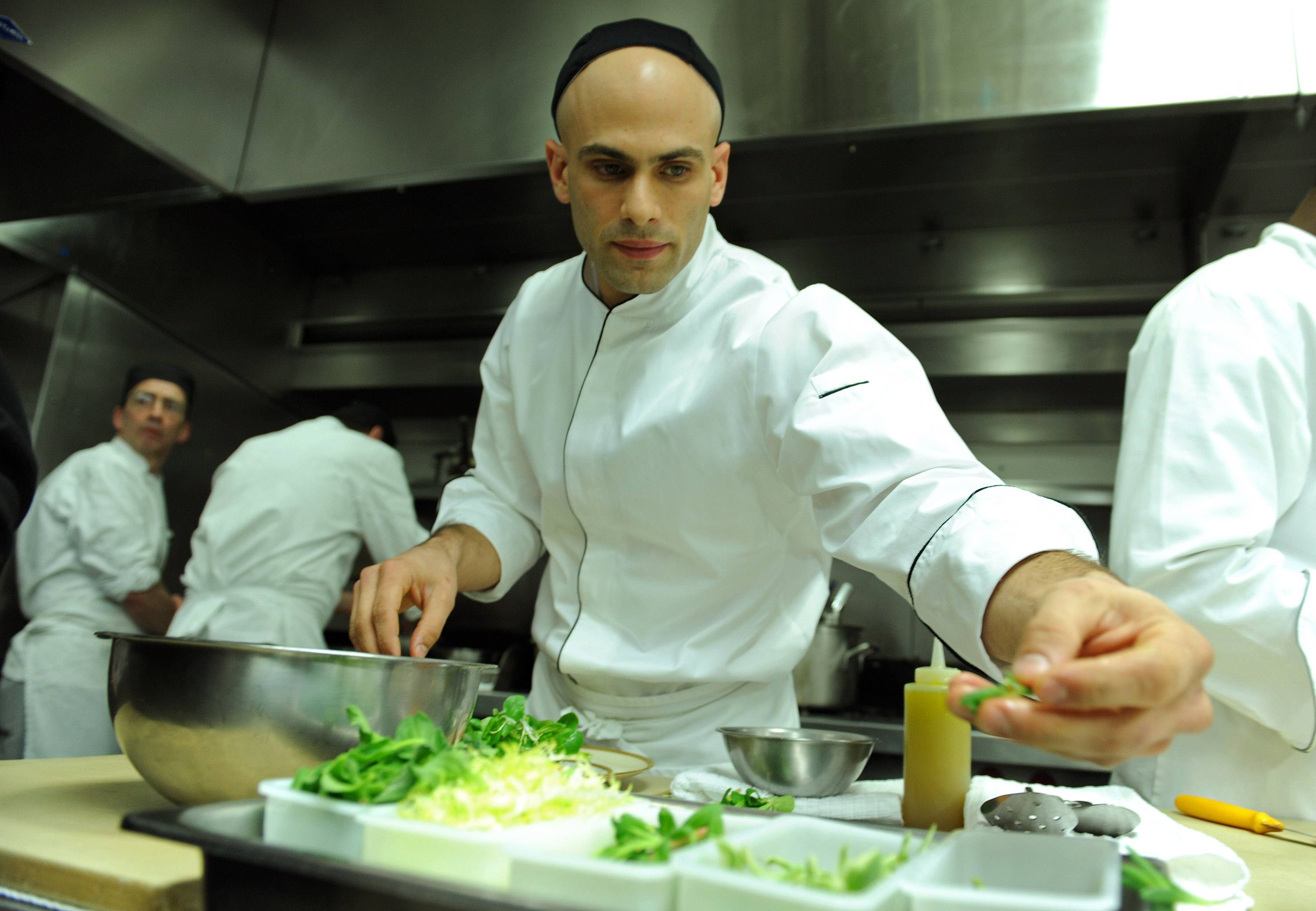 According to Miller, White House cooks have not always come from one demographic. In fact, they tend to follow trends in the U.S. as a whole. At the turn of the 20th century, Swedish and Irish cooks dominated, though African-American cooks had ruled the roost previously. President Dwight Eisenhower even had a Filipino cook who came from a Navy background.
Next: First ladies have a pretty strong hand in that, too.
4. Eleanor Roosevelt favored bland and thrifty food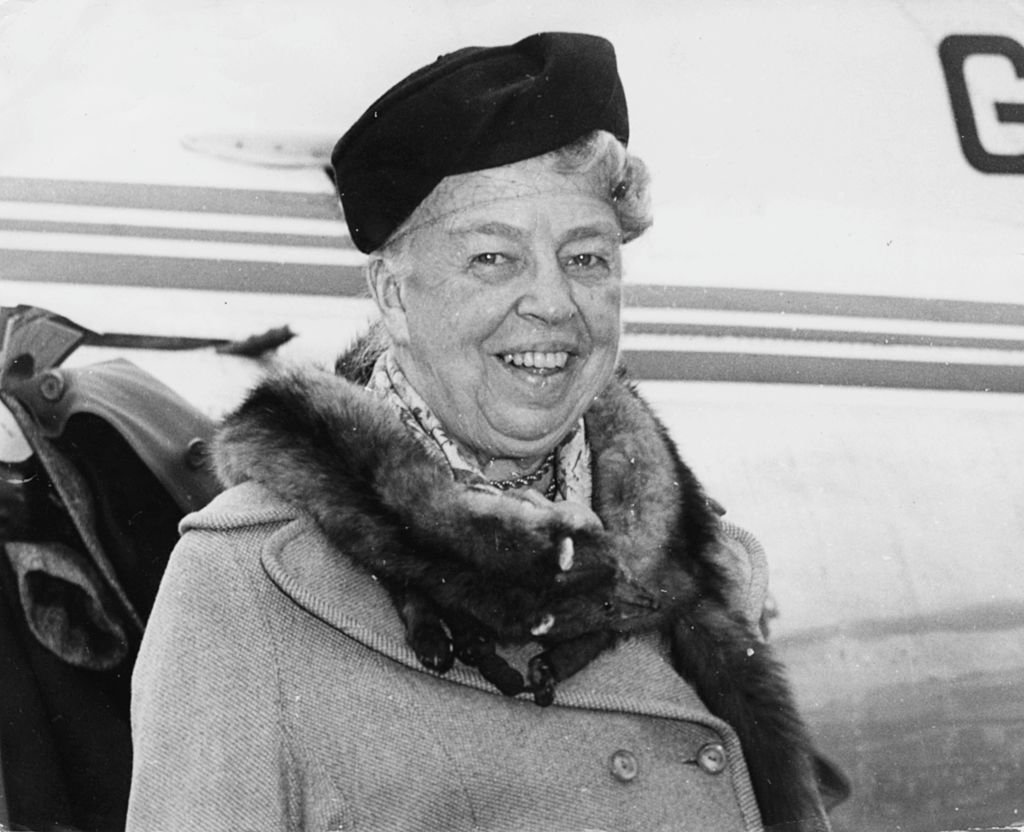 During the Great Depression, Eleanor Roosevelt oversaw a White House with infamously bad food. She engaged the Cornell University's School of Home Economics to create 7.5-cent meals, designed for both nutrition and economy. The Roosevelt Sunday supper consisted of the first lady's own scrambled eggs, cold meat, salad, and dessert.
"It wasn't about flavor," said National First Ladies' Library historian Carl Anthony, according to NPR. "It was about simple, economic and nutritious. [That] was an important statement for that time."
Next: Eisenhower's chef also followed similar values.
5. Eisenhower's chef also made penny-pinching fare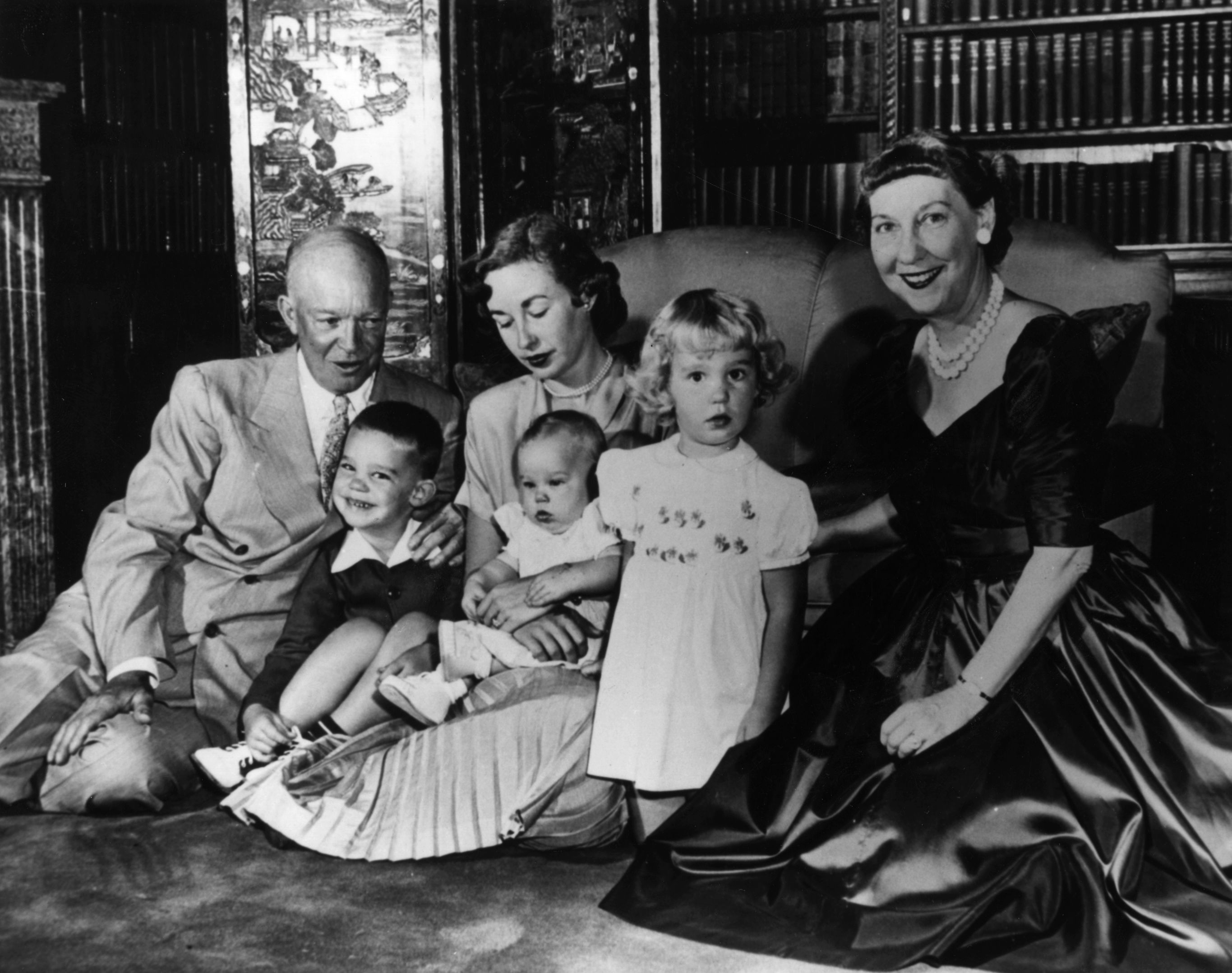 First lady Mamie Eisenhower also kept the White House kitchen on a tight leash. She kept track of leftovers and used them thriftily. When the White House had turkey left after a roast dinner, she asked the kitchen to use it in turkey hash. She famously said, "I could squeeze a dollar so tight, you could hear the eagle scream."
Eisenhower also loved innovative 1950s foods, including gelatin and frozen, boxed, and canned foods. "She wanted the White House kitchen staff to make full use of these things," Anthony told NPR.
Next: But the next first lady had different opinions.
6. Kennedy had different opinions about food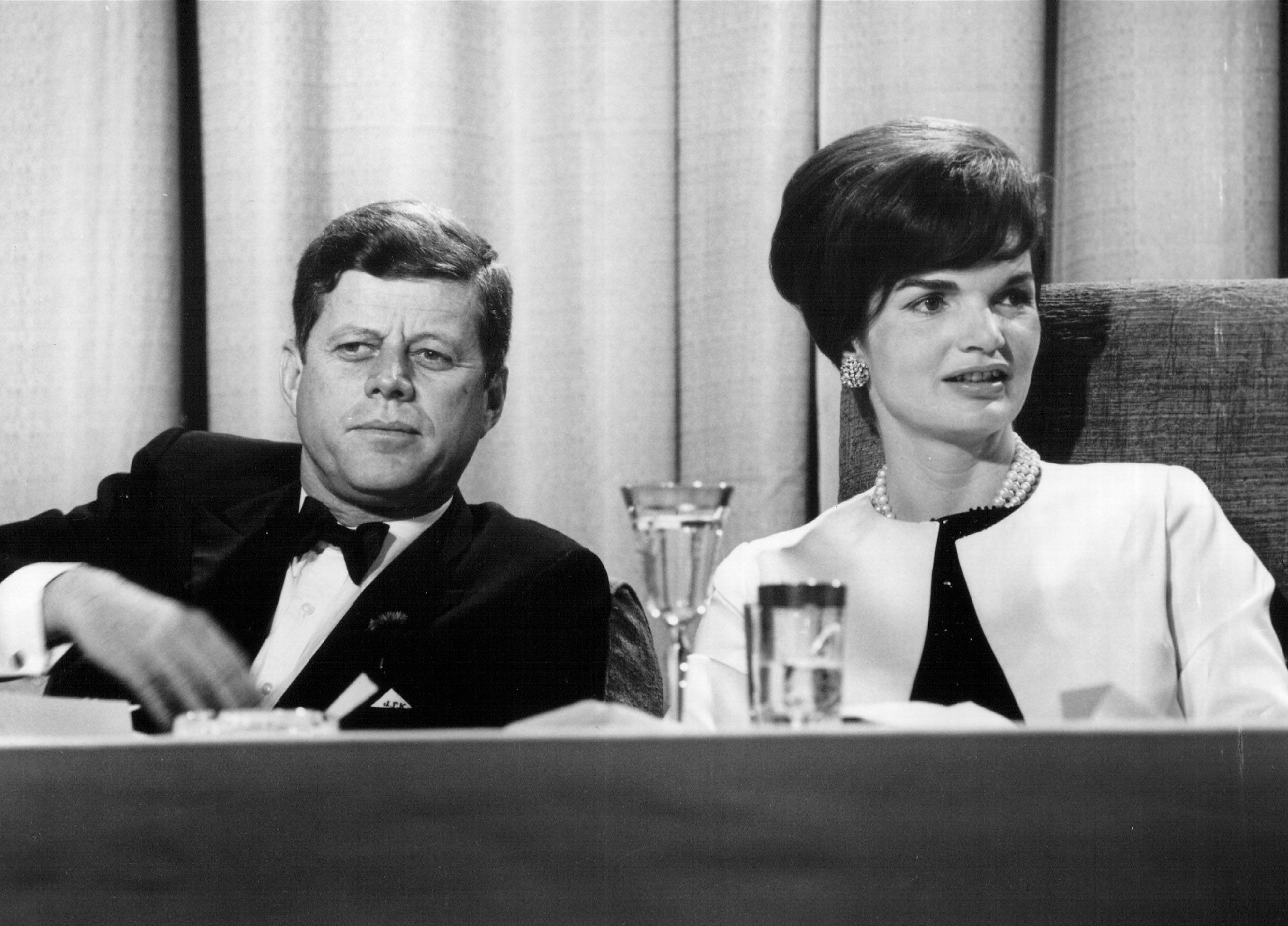 In keeping with popular cuisine at the time, Jackie Kennedy did not like Eisenhower's cook's fare. She ousted him in favor of classically trained European chefs. Kennedy subsequently hired French chef René Verdon to run the White House kitchen. Under her leadership, White House menus became streamlined to three set courses. Dishes served there included poached salmon, rack of lamb, and haricots vert aux amandes.
"Jackie wanted to show the sophistication of the U.S. to the eyes of the world," Anthony told NPR. "In the Cold War we had come of age, and she felt that we must be considered equal to England, France, and Russia."
Next: She also created this now-standard position.
7. The first executive chef served under Kennedy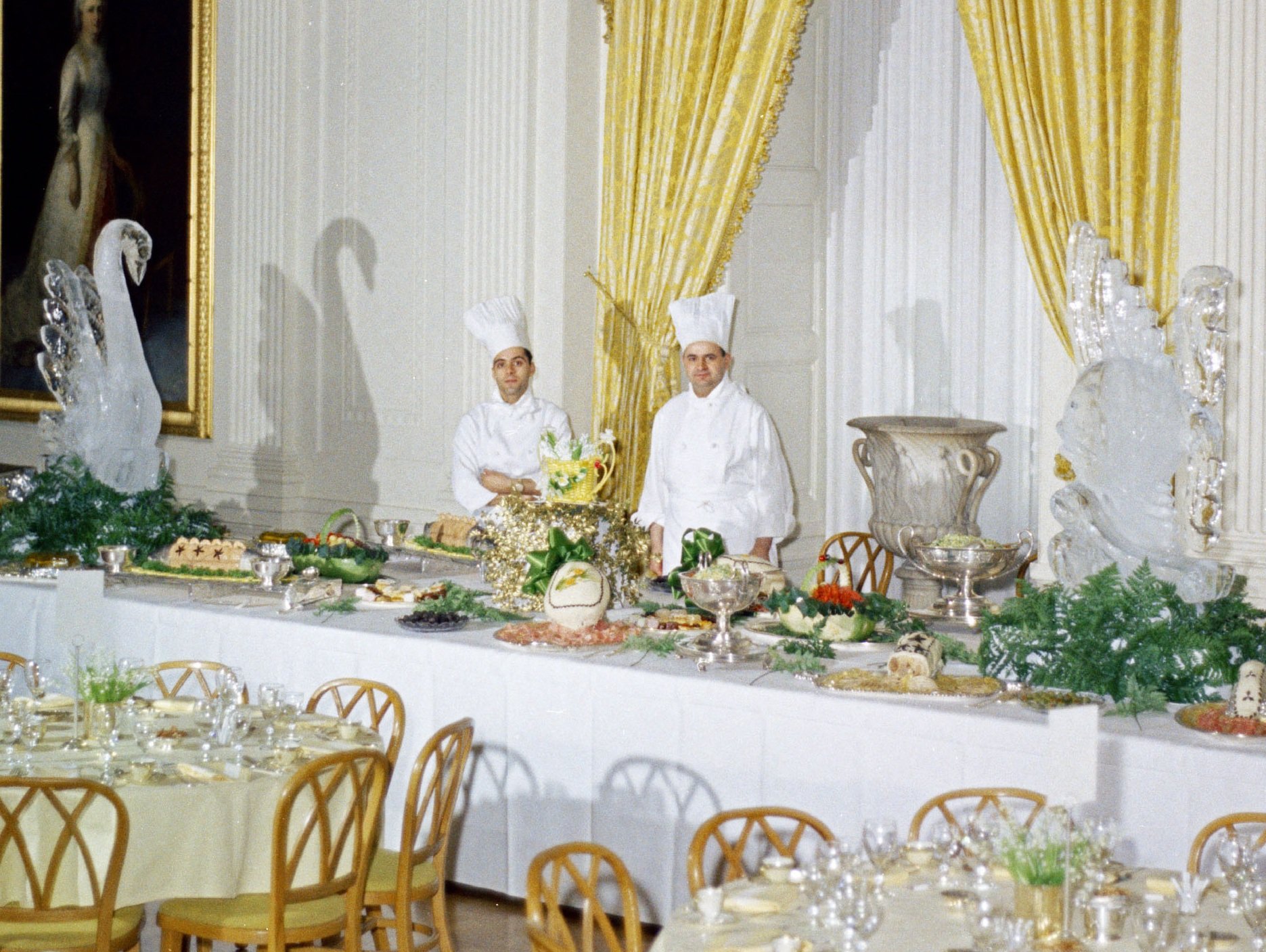 Kennedy also created the position of White House executive chef, according to Atlanta magazine. Before that, they called them the "head cook" or "first cook." According to Miller, that changed the trajectory of people who worked in the kitchen. Ever since Kennedy started that position, black cooks at the White House have largely served as assistant cooks.
But that doesn't mean all executive chefs have been white. Cristeta Comerford, who has held the White House executive chef position since 2015, comes from a Filipino-American background.
Check out The Cheat Sheet on Facebook!