This Is the No. 1 Most Toxic Big City in America
What's in your city's air? Besides the usual emissions from cars and heavy-duty trucks, it depends on the type of industries in play. When an oil refinery, coal plant, or steel mine are the area's top employer, you can bet on poor air quality.
You can also tell by the name of the company with a flag planted in your city. Between Berkshire Hathaway (Warren Buffett) and Koch Industries (David and Charles Koch), some of the world's richest men are also its biggest polluters, institutionally speaking. Go figure.
If you're planning to move in the coming years or simply want to know about the toxins in local air, the Ode to Clean blog crunched the numbers. In a Medium post, the Ode team sifted through EPA reports on toxic releases around the country. Looking at their findings, we pulled out the 15 most toxic big cities in America, ranked by output.
15. Denver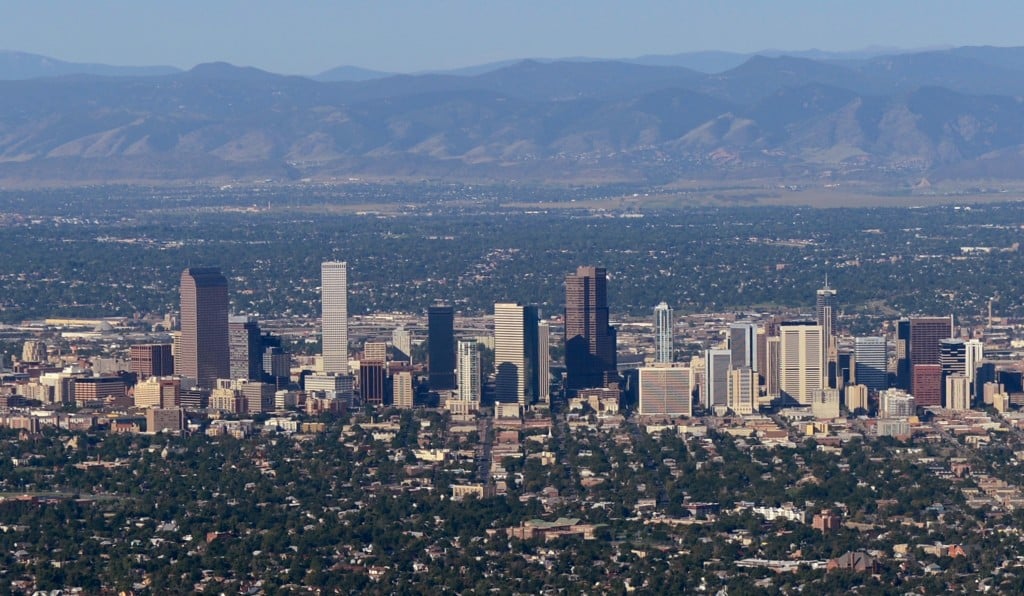 There are many factors leading to the release of toxins in Denver's air. First, the area is powered with a coal-heavy grid. Meanwhile, Superfund sites dot the landscape. Throw in the high ozone levels and you can see how Denver is perennially among America's worst cities for air quality. On a strictly toxic level, it ranks 15th with 580,000 lbs. of toxins for 2016.
Next: Wildfires made a bad situation worse in this capital city.
14. Sacramento, California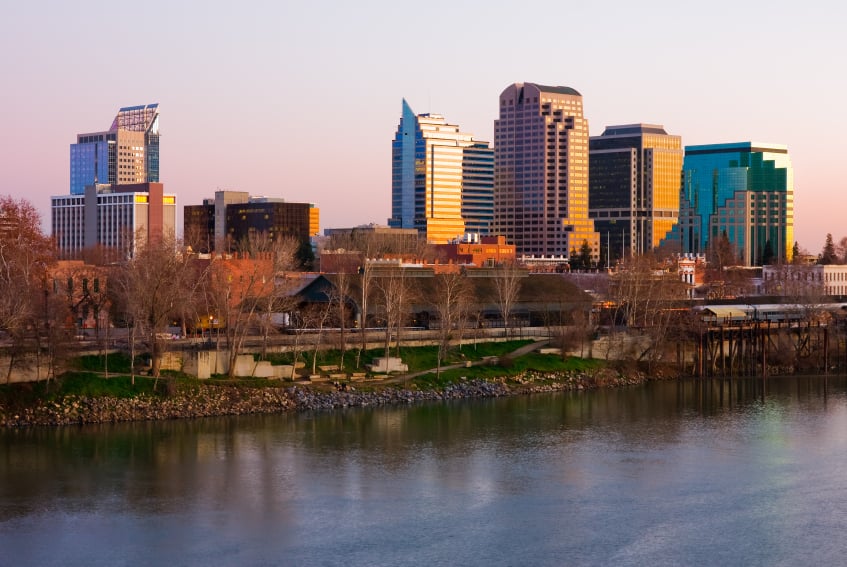 If you're talking about ozone pollution, Sacramento consistently ranks among the 10 worst in America, according to annual study by the American Lung Association (ALA). As far as particle pollution, California's capital city fares only slightly better. Altogether, Sacramento industries and wildfires spewed 1.2 million lbs. of toxins into the atmosphere in 2016.
Next: America's EPA chief once represented this highly toxic county.
13. Tulsa, Oklahoma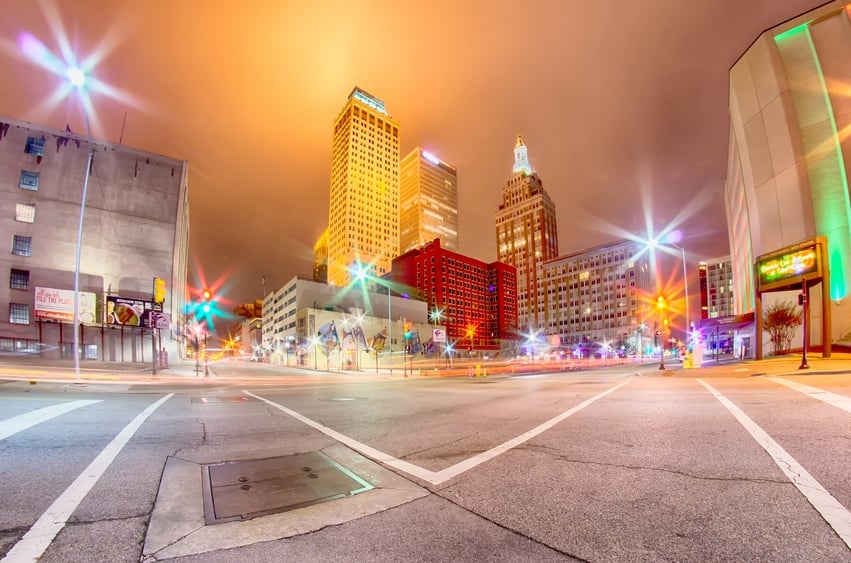 All things considered, Tulsa (pop. 403,000) is not particularly large city compared to Houston or Los Angeles. However, with EPA Chief Scott Pruitt as its representative in the Oklahoma Senate for eight years, Tulsa learned to punch above its weight in pollution. By 2016, industries in town produced 1.6 million lbs. of toxins. When Pruitt sued the EPA 14 times as Oklahoma Attorney General, he aimed to strike down laws protecting local air and water.
Next: This Texas city ranks high due to oil and gas production.
12. San Antonio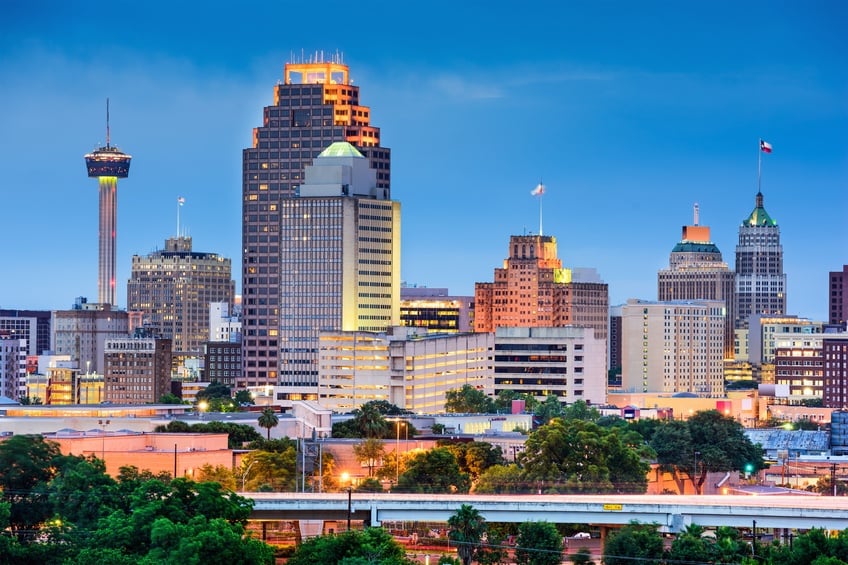 If you're talking about fossil fuel production, you have to check in on Texas's big cities. Overall, the Lone Star State ranks fourth for most toxins, emitting 210 million lbs. in 2016. San Antonio's oil and gas industries contributed its fair share to the total, with about 2 million lbs. of toxins coming from the city alone.
Next: This Eastern port city is ripe with toxins.
11. Baltimore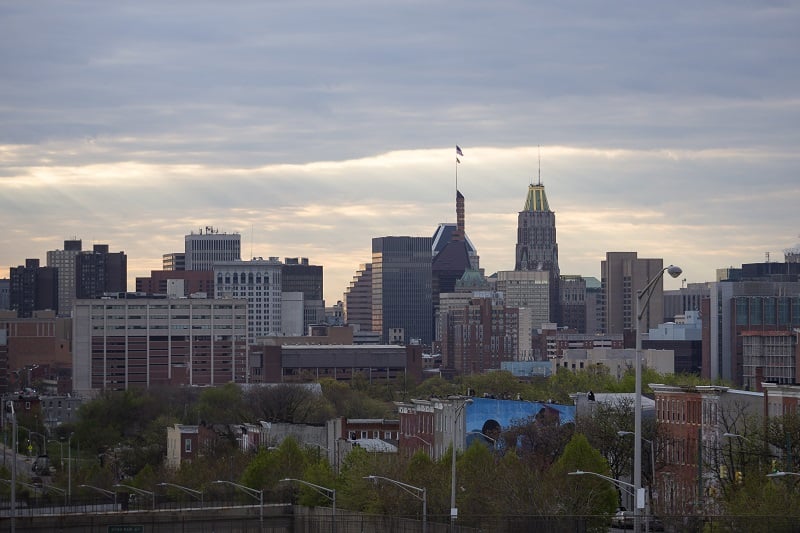 While New York and Philadelphia are the East Coast's most populated cities, you won't find either among the most toxic. According to the Ode team, the Big Apple didn't even register on the list because few major industries operate inside the city limits. Nonetheless, the port city of Baltimore nearly cracked the top 10 with 2 million lbs. of toxins in 2016. Hazardous waste landfills and a large medical waste incinerator added to the total.
Next: Phoenix and Tucson posted lower toxin counts than this Arizona city.
10. Mesa, Arizona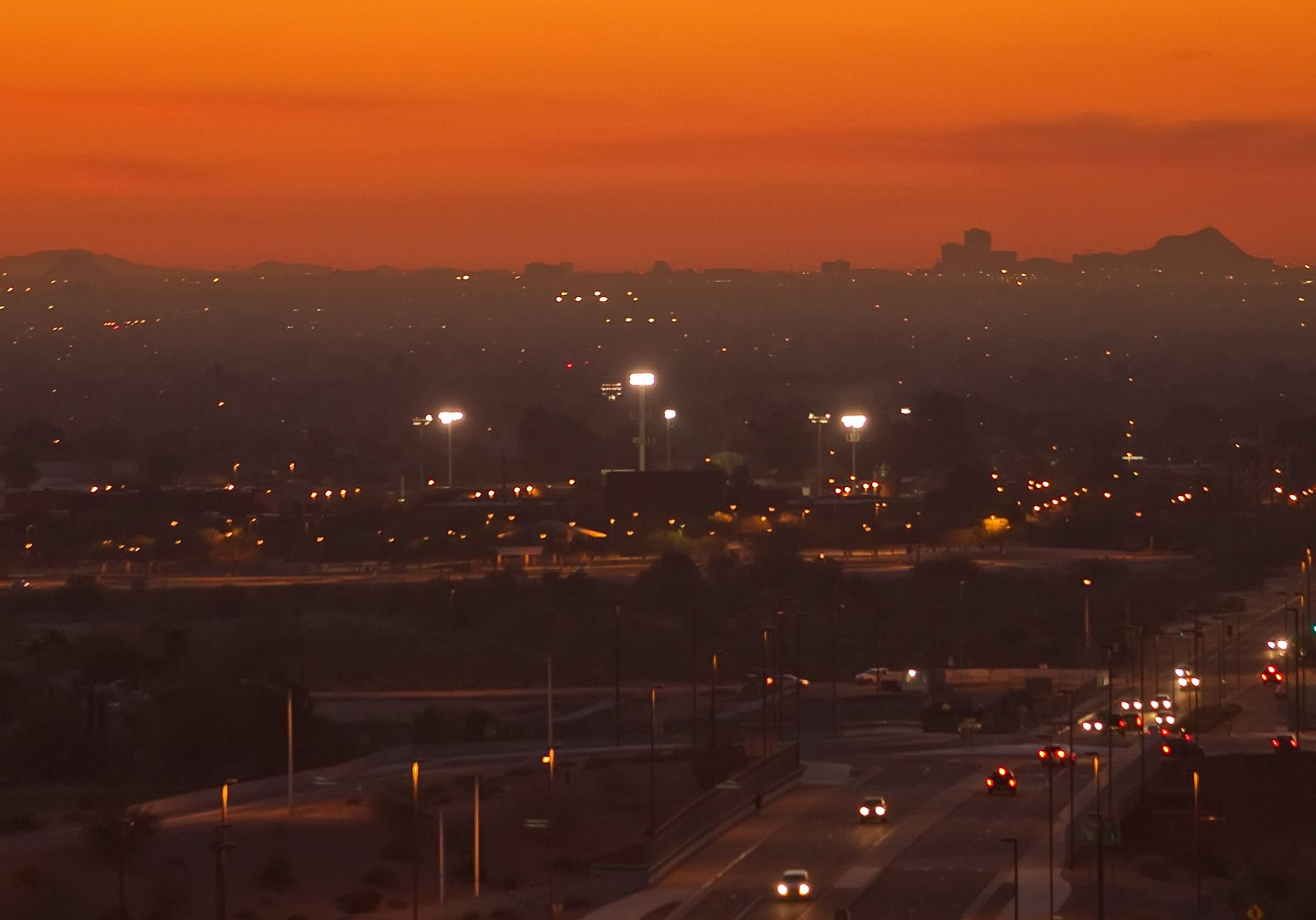 Though Mesa does not have the population of Phoenix, the city ranked among the state's worst at 2.1 million lbs. of toxins. Overall, the Phoenix-Mesa area is among America's worst for both ozone and particle pollution, so there is no relief in the area. Asthma sufferers would be advised to make their home elsewhere.
Next: The mayor of this progressive Oregon city is fighting to clean up the air.
9. Portland, Oregon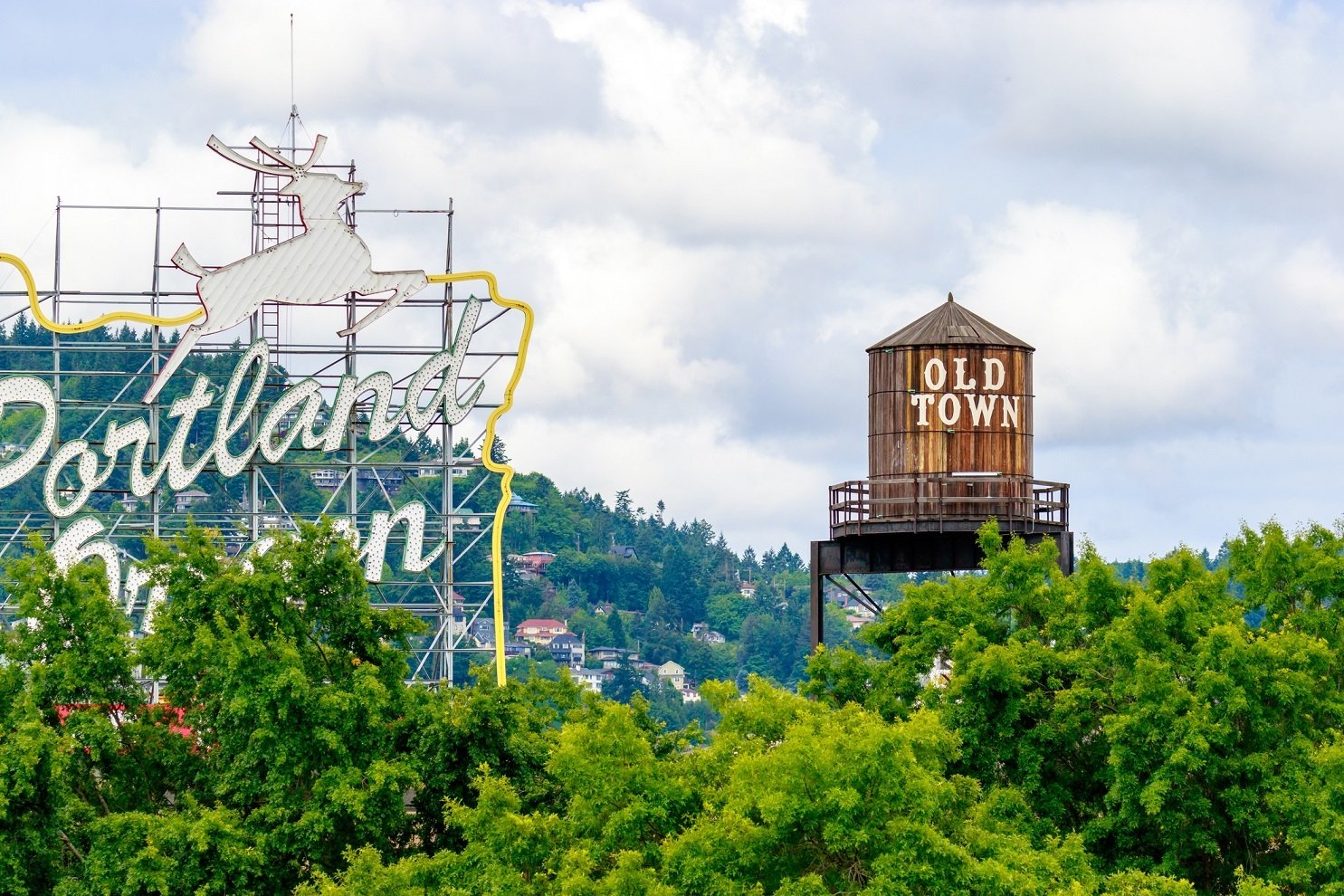 Without question, Portland ranks among America's greenest and most progressive cities. (See shows like Portlandia for the satirical viewpoint.) However, the toxin count is dangerously high due to arsenic and cadmium being pumped into the air.  Portland Mayor Ted Wheeler is pushing for the city to start its own air authority to clean up the situation. In 2016, 2.3 million lbs. of toxins entered the atmosphere.
Next: You won't want to breathe in this Kansas city anymore.
8. Wichita, Kansas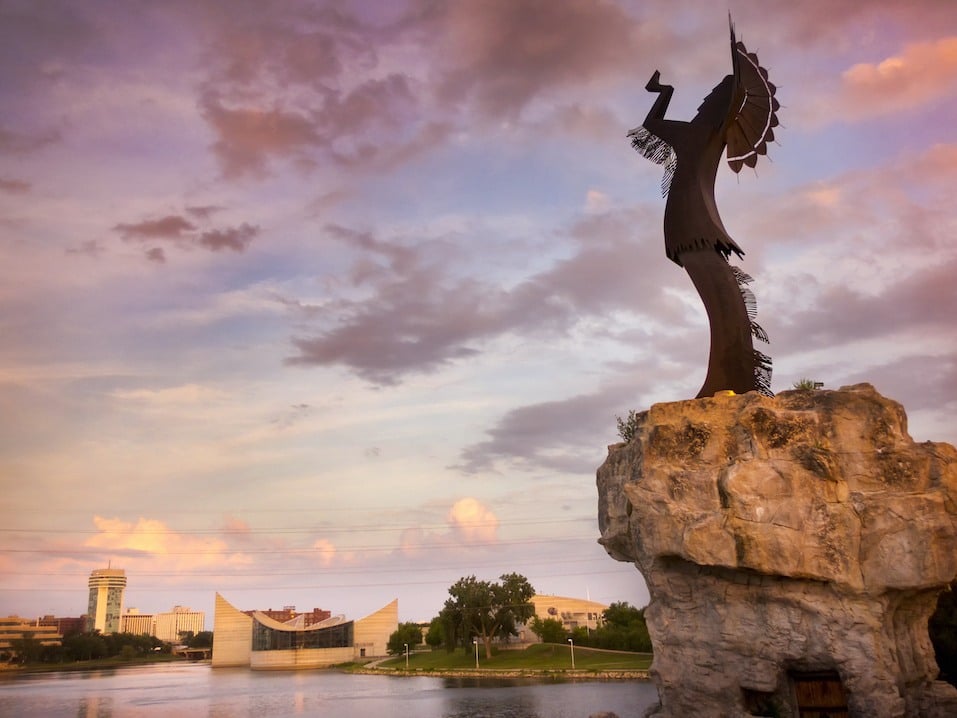 With a population of 389,902, Wichita ranks among the top 10 cities for producing toxins per capita. How can such a small city produce more toxins (2.4 million lbs.) than Los Angeles, Milwaukee, and San Francisco combined? Well, Koch Industries makes its headquarters here. In 2016, the company rated 10th among America's most toxic businesses.
Next: This huge Midwestern city has a Superfund problem.
7. Chicago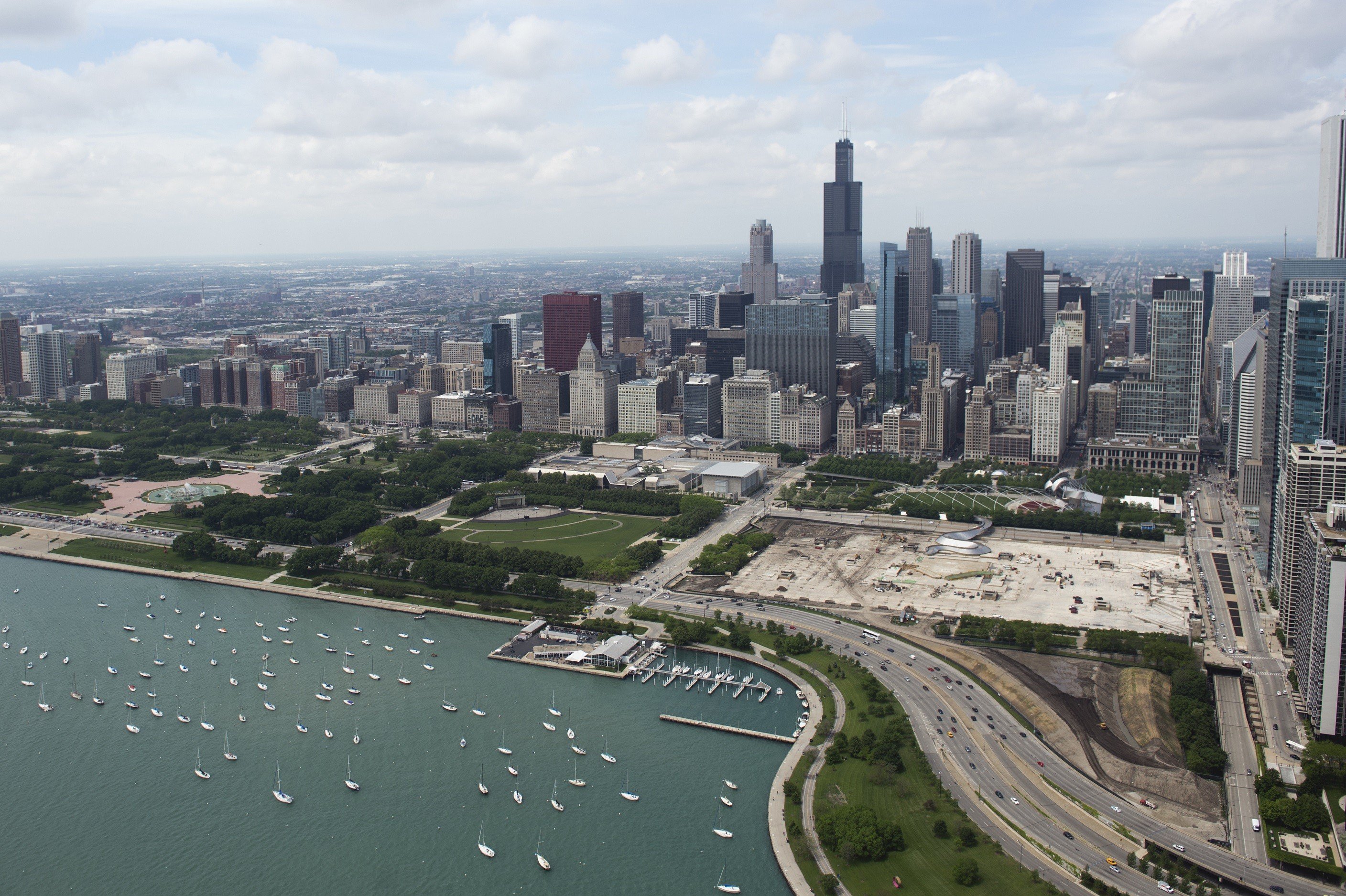 While you don't see the nation's largest city (New York) or No. 2 (Los Angeles) anywhere near the top 20, you will see No. 3 Chicago among the nation's most toxic. In 2016, local industries and other types of waste put 3.5 million lbs. of toxins into the environment. The many Superfund sites in the Chicago area are exacerbating the problem.
Next: Dated power plants leave this Tennessee city among the most toxic.
6. Memphis, Tennessee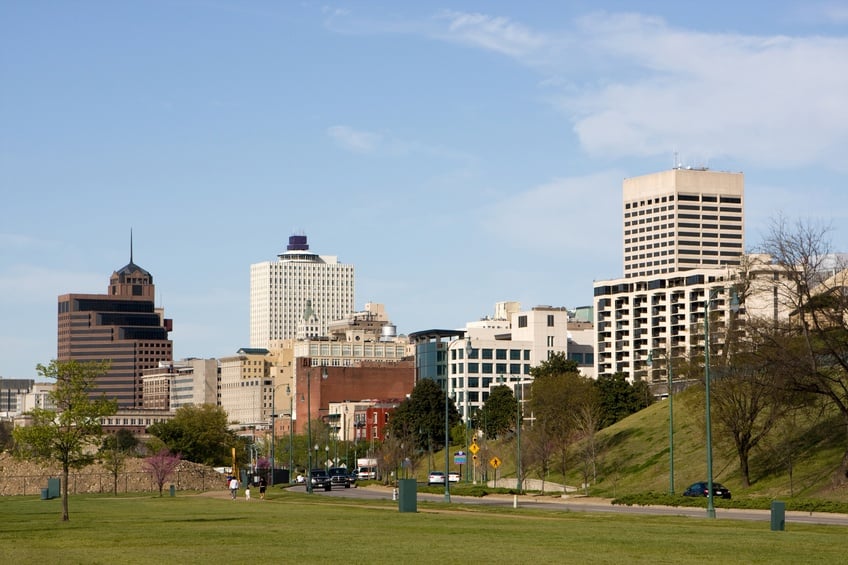 How does a modern American city remain dependent on oil and coal for power? You might say an unwillingness to shift toward cleaner energy handcuffs a state both politically and economically. In the case of the American South, where solar installations could power so much of the grid, you have to wonder. Coal and oil plants continue making Memphis among the nation's most toxic cities. Industries there produced 3.6 million lbs. of toxins in 2016.
Next: The car capital of America has too many polluting plants to count.
5. Detroit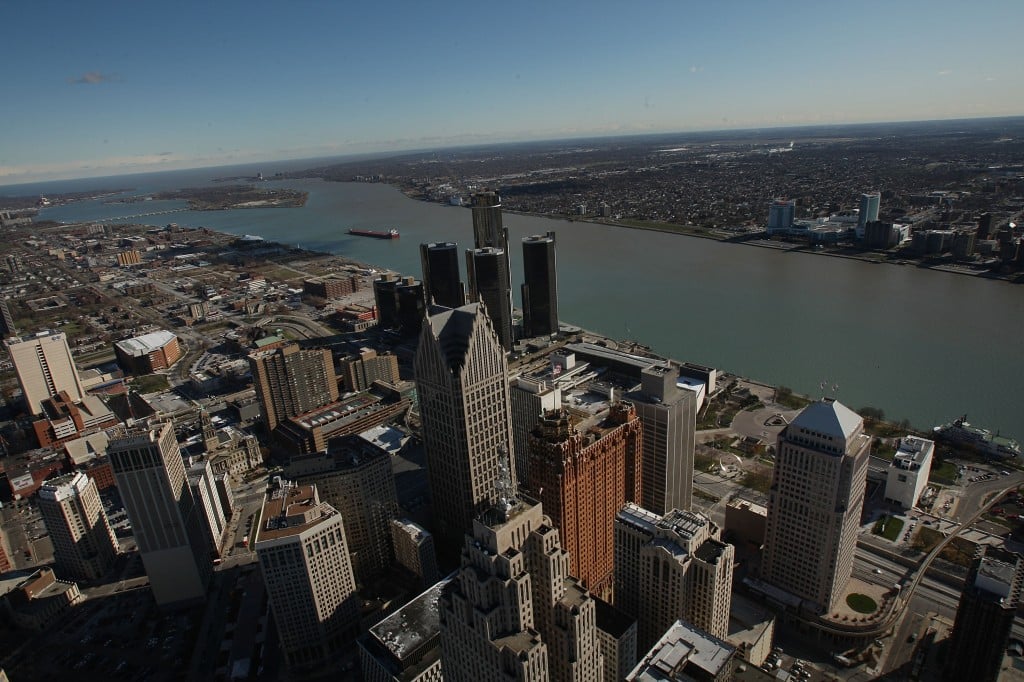 Like power plants, automotive factories produce massive amounts of toxins that flow the environment. No matter how many green initiatives you hear about from the Big Three, they continue contributing heavily to area pollution. Some 5.3 million lbs. of toxins entered the Detroit metro environment in 2016, bringing the Motor City into the top five.
Next: Florida's northernmost big city has a major toxin problem. 
4. Jacksonville, Florida
The population of Jacksonville does not crack 1 million, yet the city's industries produce massive amounts of toxins. Per capita, the 5.8 million lbs. of toxins put the Florida heavyweight in the top 10, but among big cities it rated even worse. Jacksonville's reliance on coal keeps it among the worst for air quality. Ever wonder why the Sunshine State doesn't mostly run on solar? We do, too.
Next: The heart of coal country is as toxic as you expect.
3. Louisville, Kentucky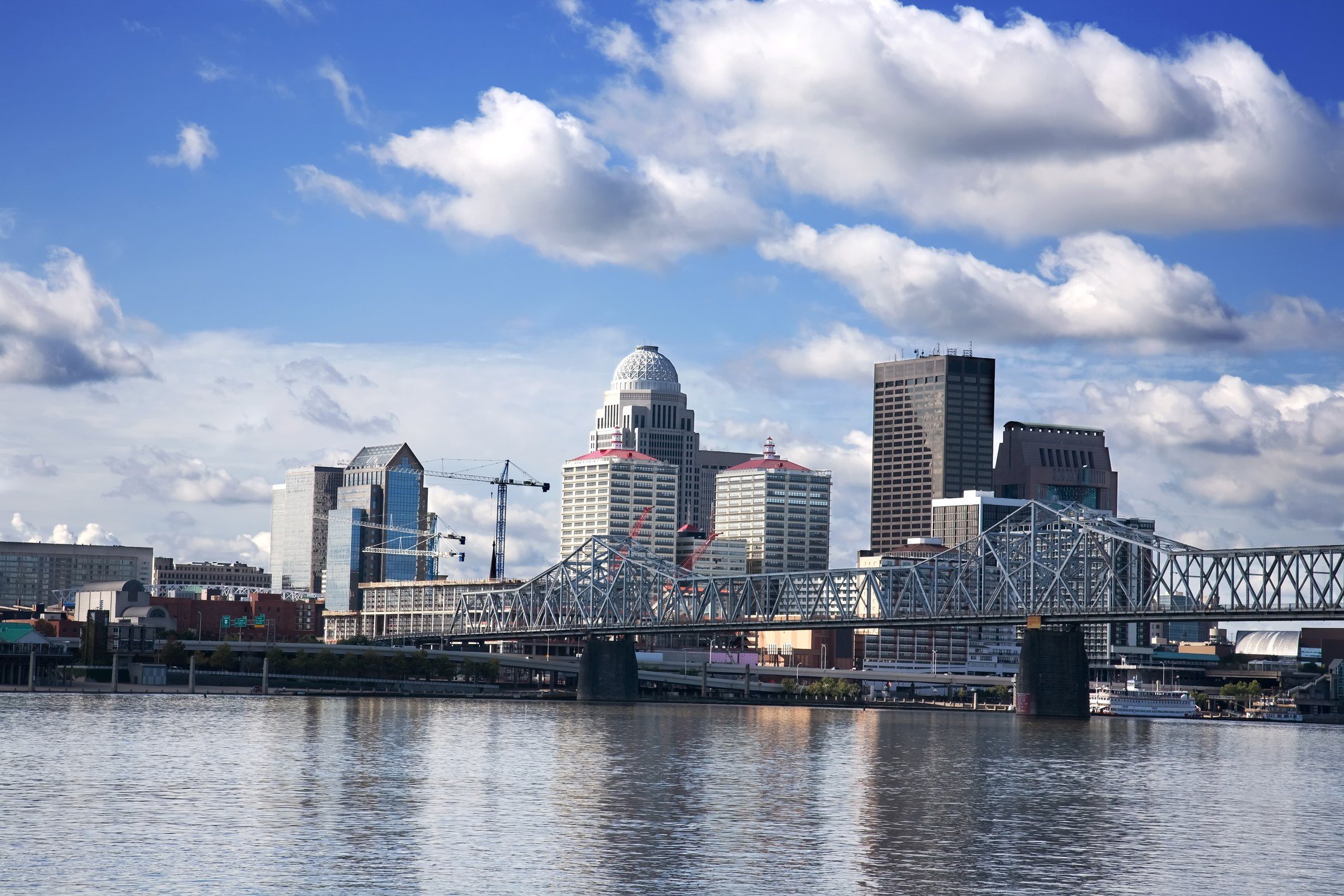 It produces some of the most toxins per square mile, has the sixth highest toxin production per capita, and ranks third among big cities with 5.9 million lbs. of chemicals spewed into the air in 2016. We're talking about the capital of U.S. coal country, Senate Majority Leader Mitch McConnell's home base of Louisville, Kentucky. The surge in black lung cases here marked an all-time high in 2017, so there is no mystery about the air's effects on people.
Next: Chemical and oil plants make America's fourth-largest city a toxic nightmare.
2. Houston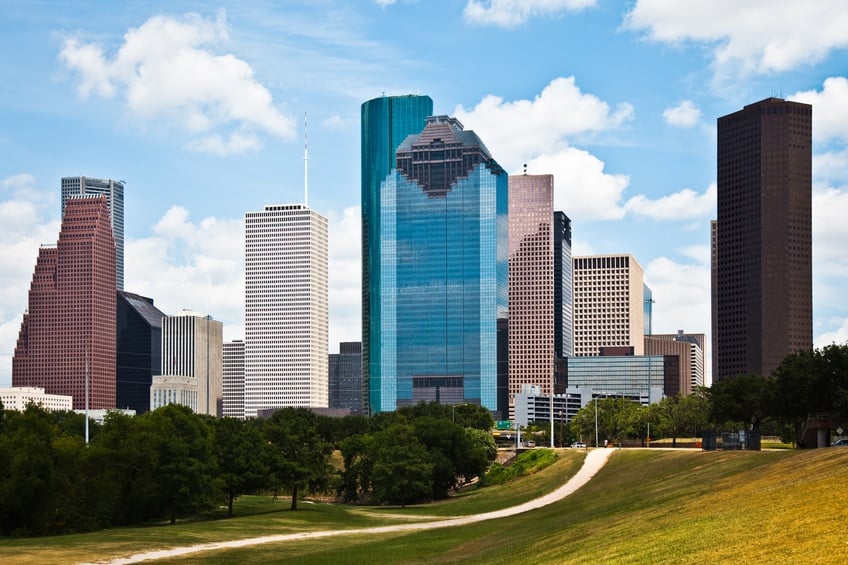 Between Dow Chemical plants and Shell oil operations in Houston, the city made a run for the most toxic big city. Some 6.6 million lbs. of toxins entered the environment here in 2016, according to EPA data. Plant breakdowns and spills continue to plague the air quality in Houston.
Next: America's most toxic major city and its ties to the White House
1. Indianapolis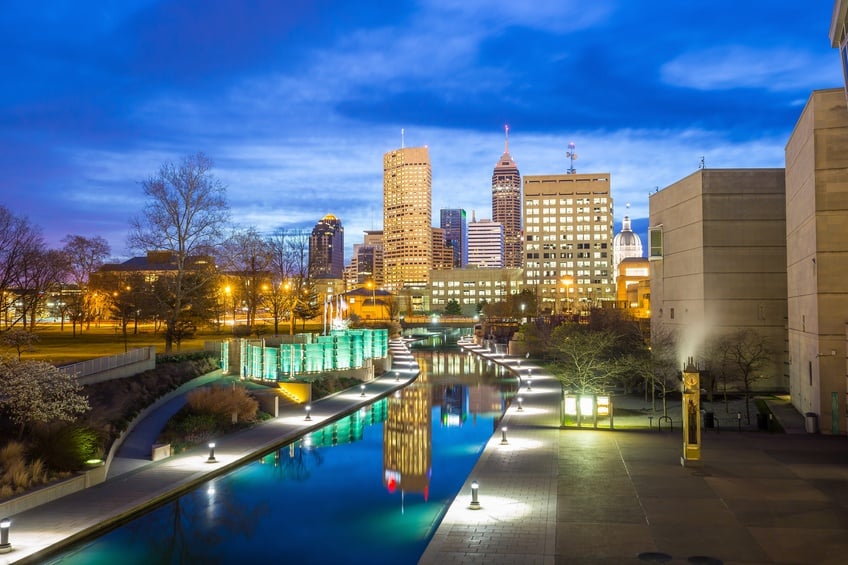 Between No. 2 and No. 1, there was a gap of over 5 million lbs. of toxins. So how could the "little big city" of Indianapolis produce 10.9 million lbs. of toxins in a single year? A combination of coal plants, steel mills, and auto factories made it happen. Once the home of Vice President Mike Pence during his time as Indiana's governor, Indianapolis is a mess for anyone who likes to breathe clean air. It's the most toxic big city in America.
Check out The Cheat Sheet on Facebook!