This Is the Shadiest Thing You Never Knew About Papa John's
In 1984, John Schnatter sold his muscle car and went into the pizza biz — in the back of his father's tavern in Jefferson, Indiana. Today, Papa John's Pizza's headquarters are in Jeffersontown, Kentucky, and the company boasts more than 5,000 locations around the world, according to its website.
Like all big companies, Papa John's has had its share of growing pains. But some of Papa John's issues went beyond that and turned into nightmares. In fact, it's difficult to pick just one questionable thing about the place. Let's take a quick look at the shadiest things you never knew about Papa John's.
9. Papa John's charges tax on delivery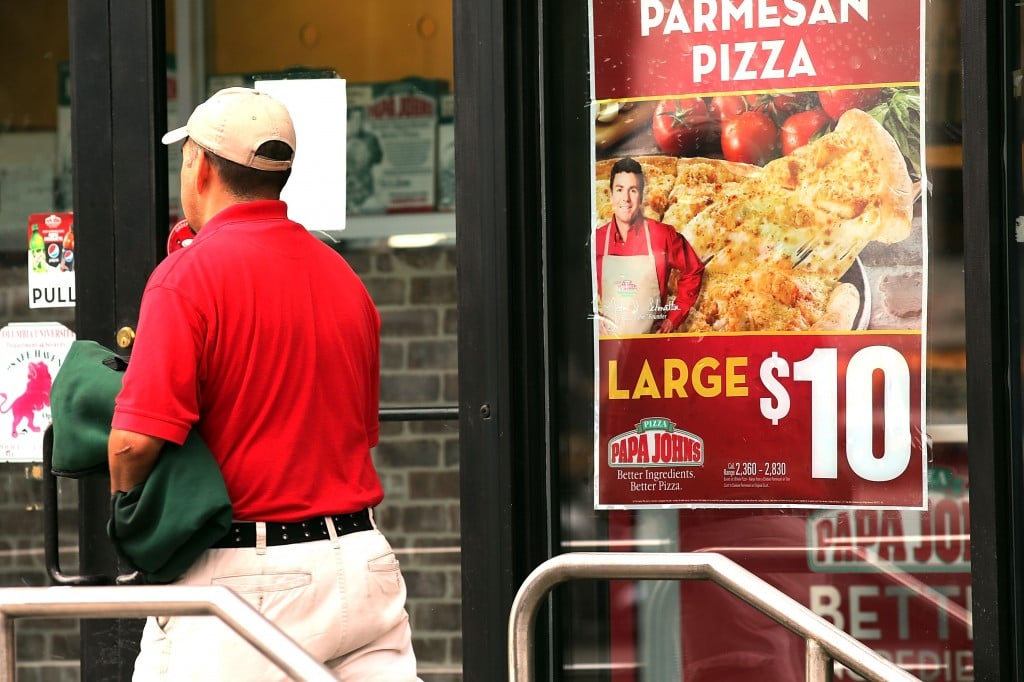 Zachary Tucker of Madison County, Illinois, filed a class-action suit in 2016 against Papa John's for taxing pizza delivery charges, according to the Lawyer Herald. The amount of the tax was 16 cents.
Because the delivery fee did not exceed the delivery cost, it was illegal to tax it, according to Illinois law. Apparently, Tucker was damaged by the 16-cent charge. In the lawsuit, according to Madison Record, he claimed Papa John's had practiced "negligence, negligent misrepresentation, breach of contract/breach of duty of good faith and fair dealing, violation of the Illinois Consumer Fraud Act, and violation of the Uniform Deceptive Trade Practices Act."
Next: One delivery guy had a shocking double role.
8. Delivery guy doubles as coke dealer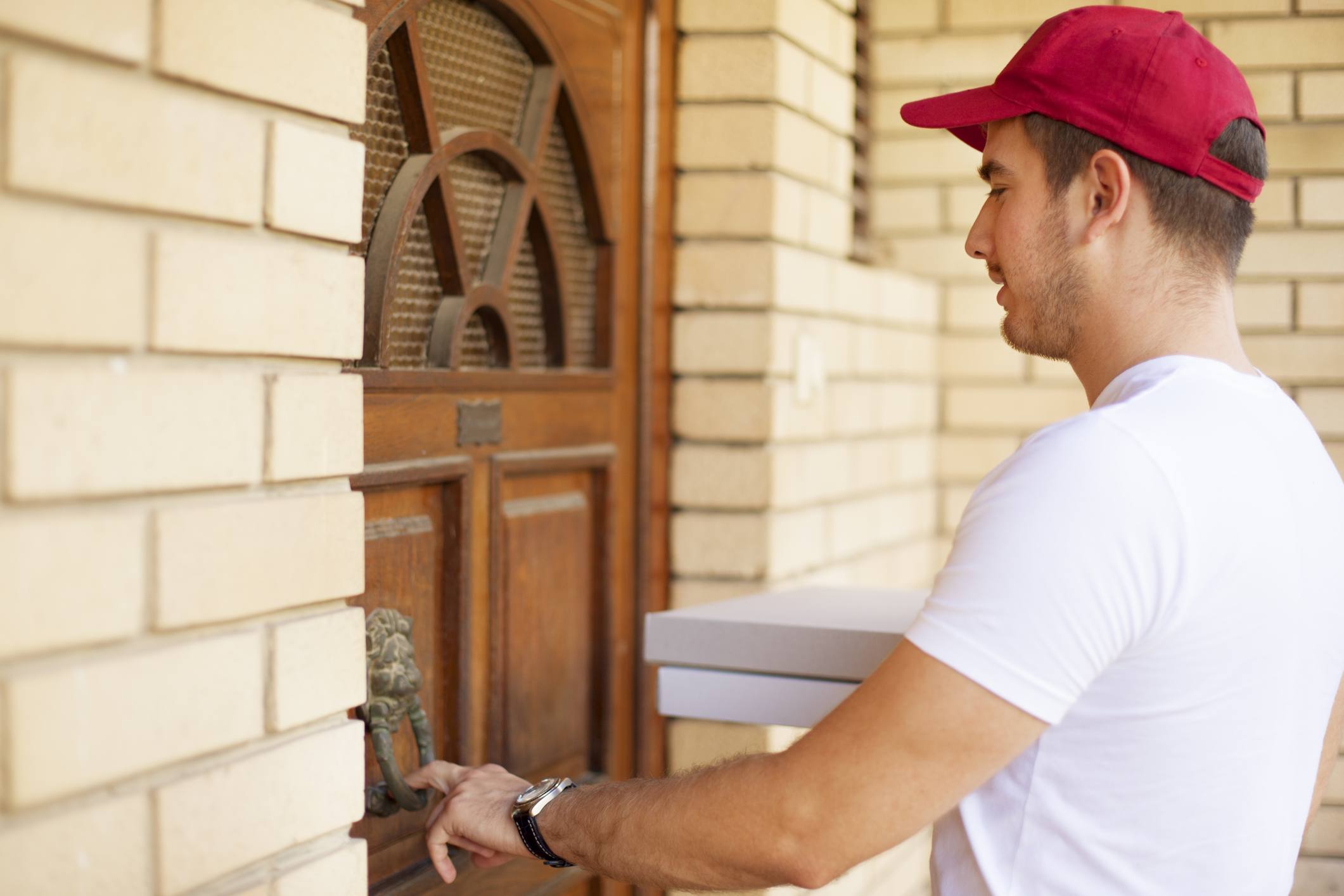 As crazy as it might sound, in 2013 a Papa John's delivery guy was arrested and charged with hiding more than $40,000 in cocaine in pizza boxes and selling it to undercover police officers, according to NBC.
Ramon Rodriquez allegedly sold coke that way almost 20 times since 2011. His actual arrest involved a pizza, chicken nuggets, and a $27,500 cocaine sale right outside of the Papa John's where he worked. Rodriquez had no problem wearing his uniform while he moonlighted.
Next: Papa John's vs. Pizza Hut
7. Pizza Hut sues Papa John's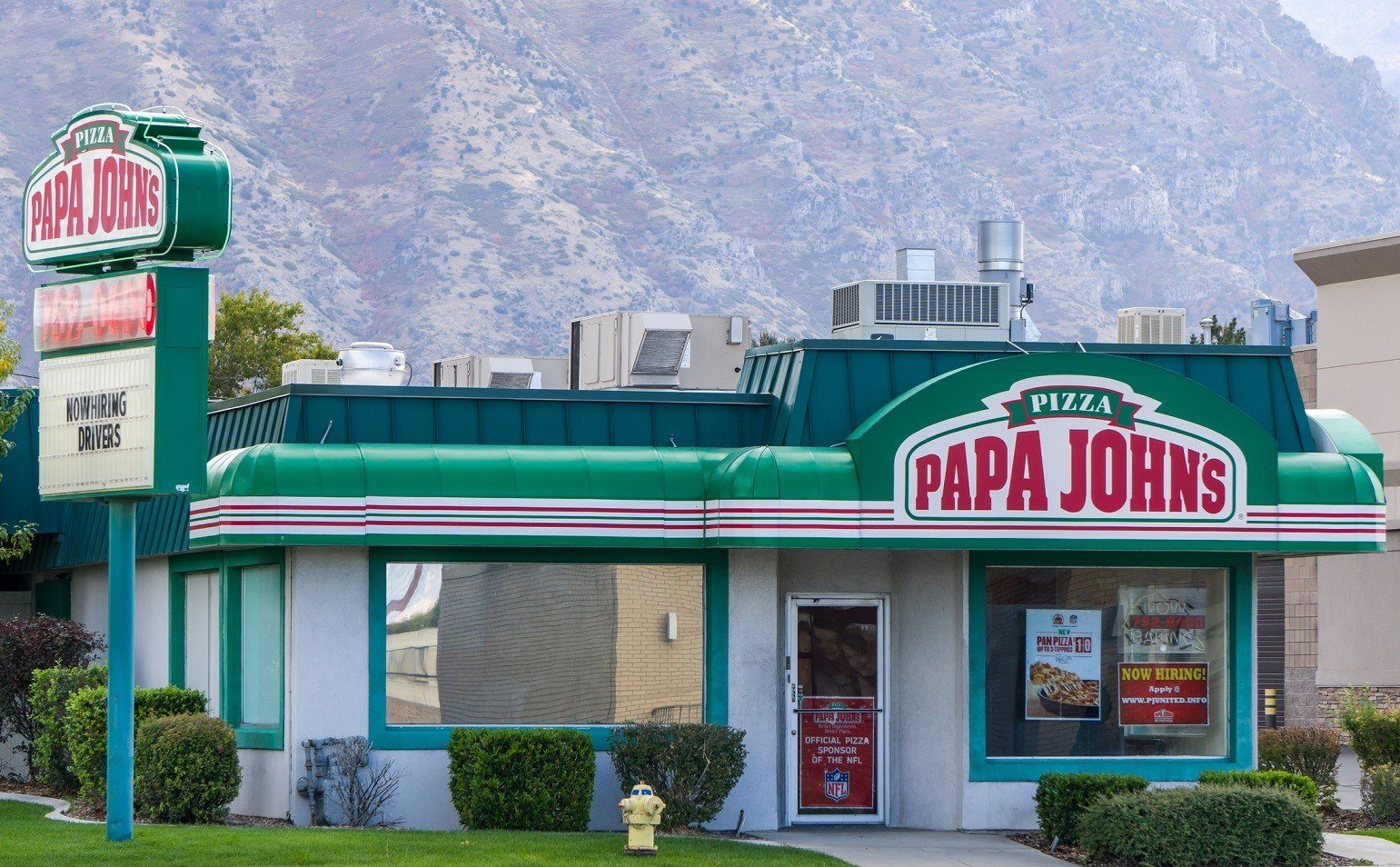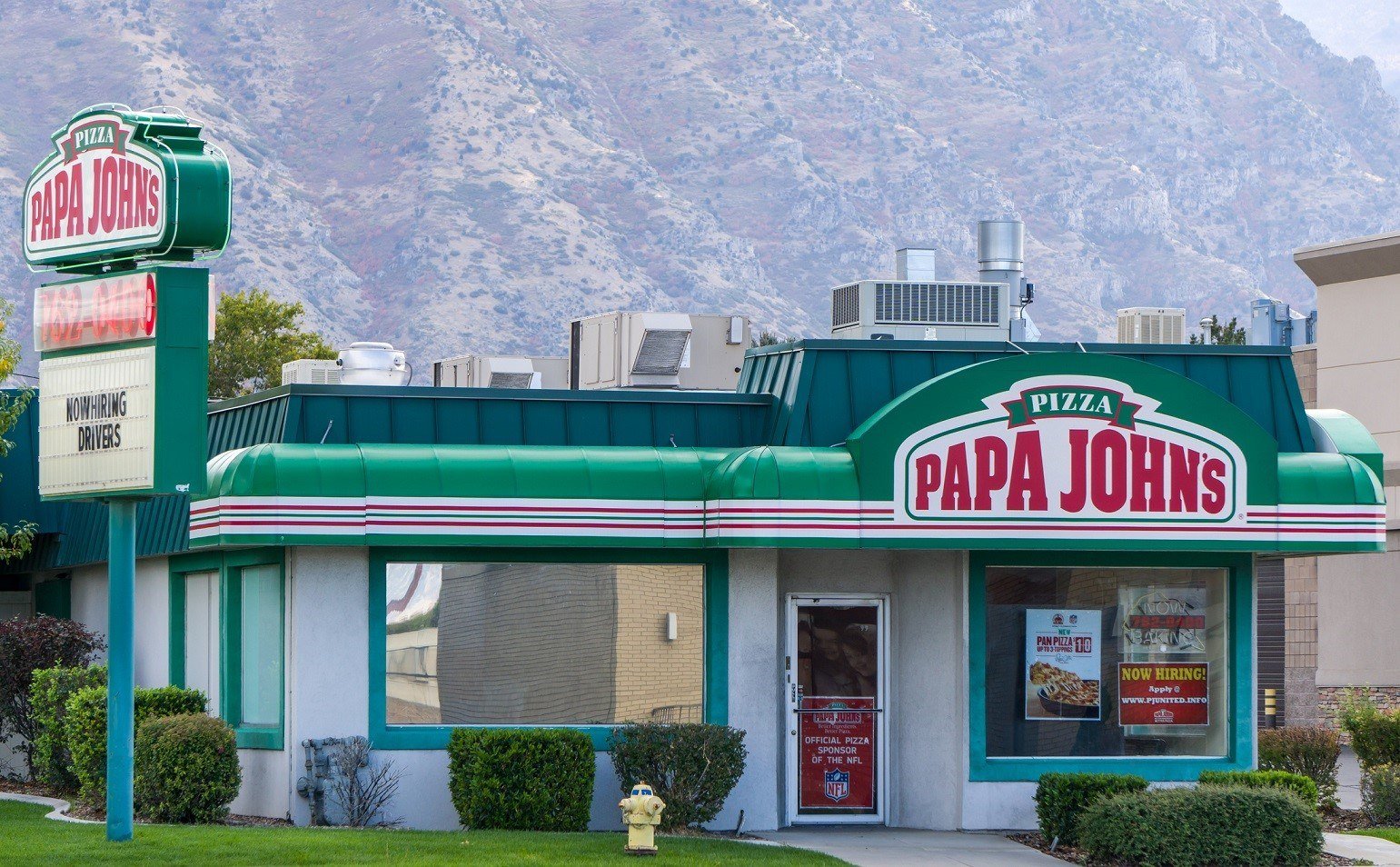 You're not the only one who's sick of hearing the Papa John's slogan, "Better ingredients. Better pizza. Papa John's." Pizza Hut has had just about enough of it, according to The Balance.
The pizza feud began in 1998 when Papa John's adopted the tagline — and started a national ad campaign to take down Pizza Hut. Pizza Hut's then-president David Novak didn't like it one bit. Pizza Hut struck back with some attack ads. And voila, a war began, which ended in court.
The judge ordered Papa John's to stop using the slogan and to pay Pizza Hut damages in the amount of $12.5 million. Papa John's appealed, saying the slogan was "opinion," not fact. In 2000, a court overturned the judge's decision and ruled that Papa John's did not have to pay damages to Pizza Hut — and that it could keep the slogan.
Next: Papa John's inappropriate texting
6. Papa John's texting customers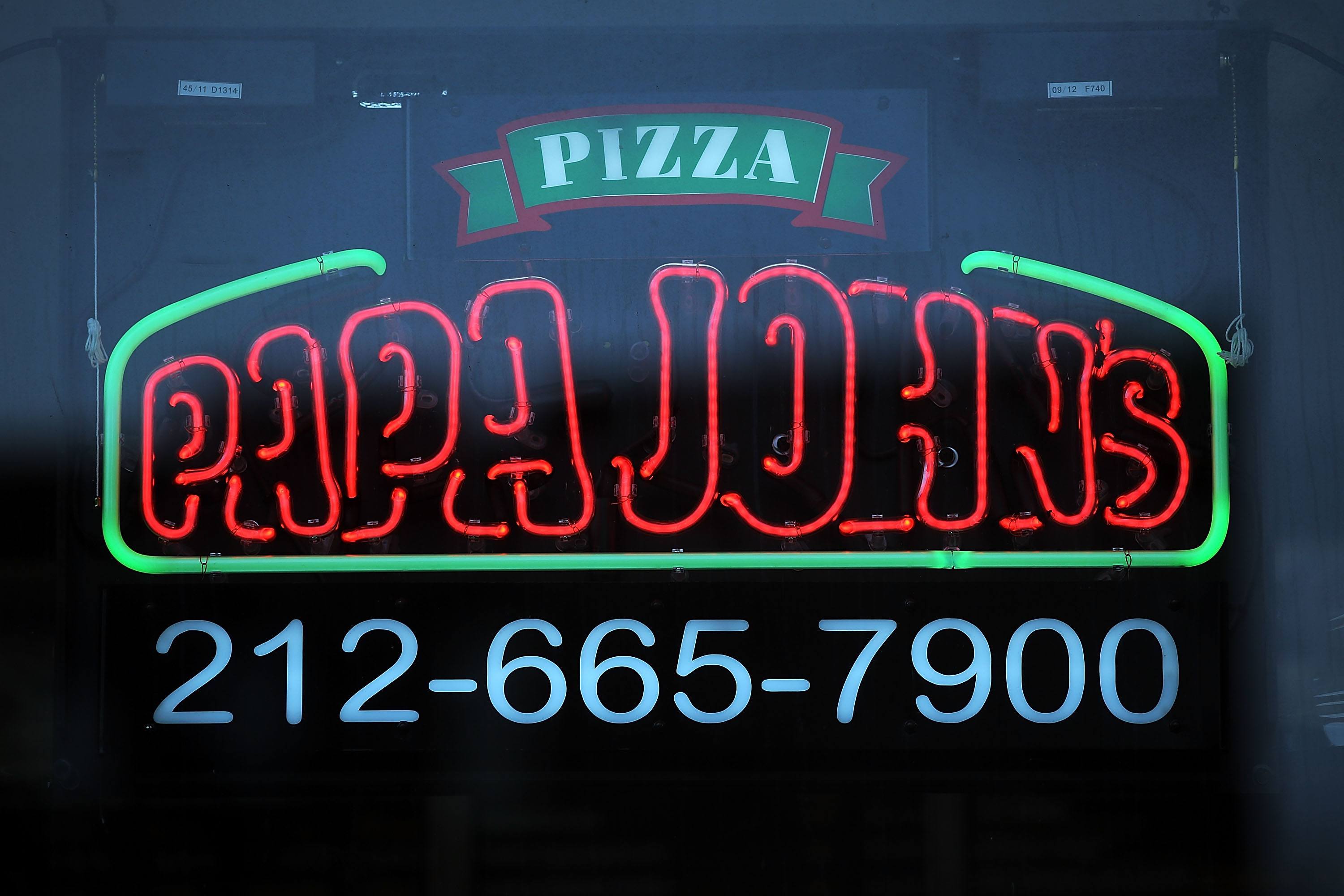 It seems like Papa John's and lawsuits go together like pizza and beer. In 2012, the company faced a $250 million class-action lawsuit, according to CNN, for sending customers spamming texts.
According to the plaintiffs, they received illegal messages — to the tune of 500,000 — from Papa John's in 2010. The texts offered special pricing and other deals on pizza, but customers were receiving as many as 16 in a row. According to the Telephone Consumer Protection Act, companies cannot text their customers without them actually requesting it. In May 2013, Papa John's settled, according to Top Class Actions. It paid out $16.5 million in damages.
Next: Papa John's underpays employees.
5. Papa John's can't stay out of court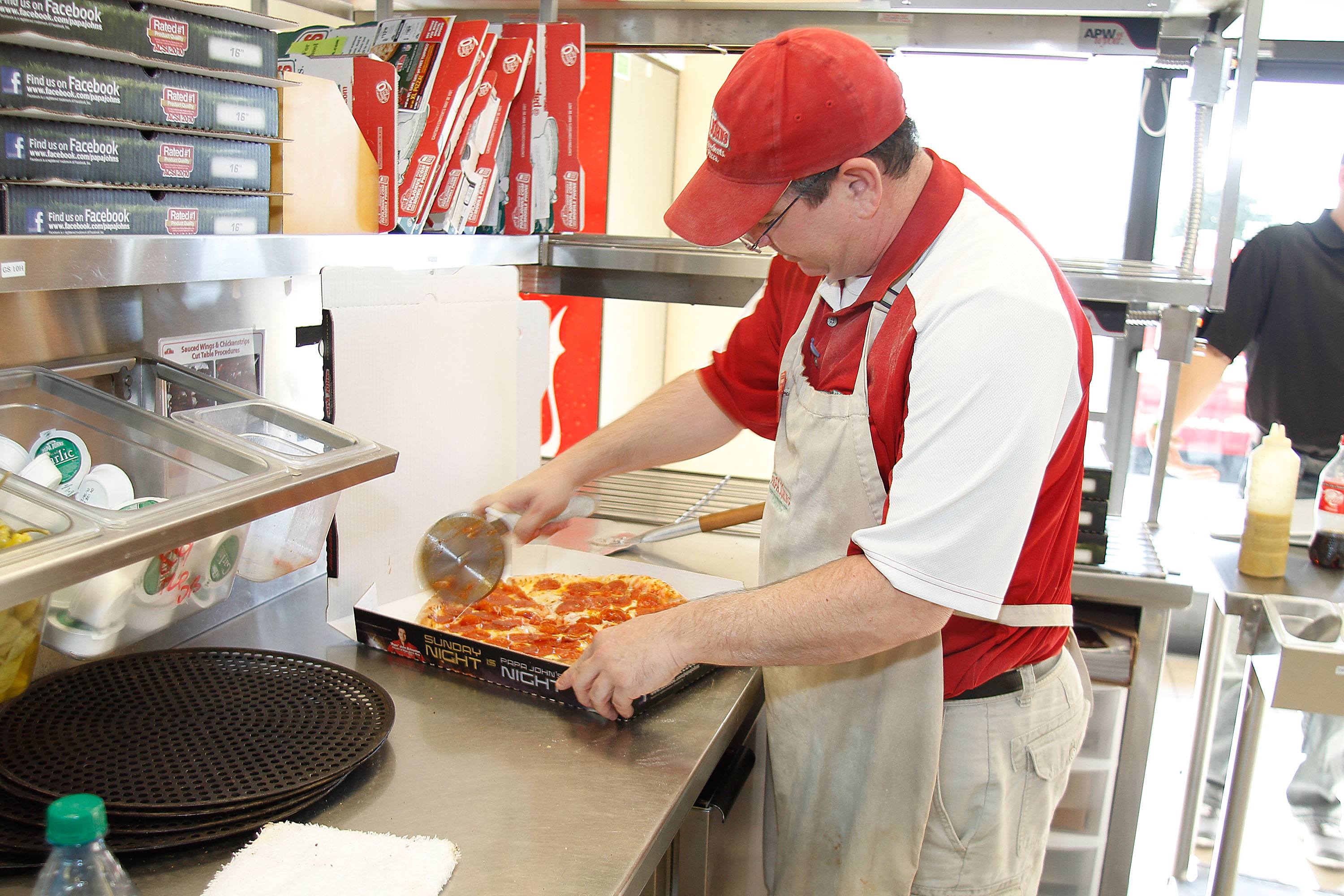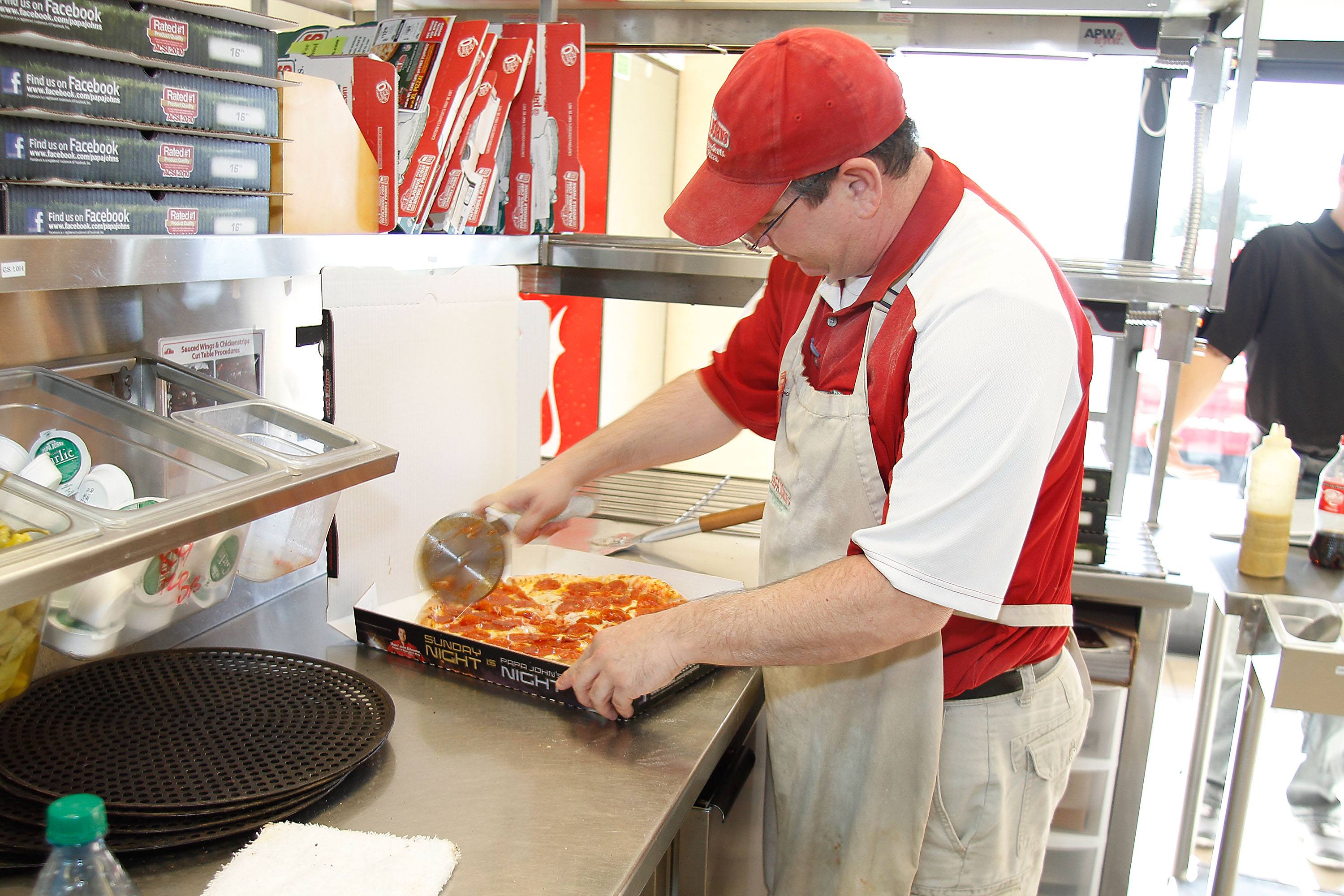 In another lawsuit from 2009, Papa John's was accused of underpaying its pizza delivery people in six different states for their mileage expenses, according to the Kentucky Center for Investigative Reporting.
Papa John's settled the class-action lawsuit brought by 19,000 delivery drivers, though it originally denied any wrongdoing. It paid out $12.3 million in delivery driver compensation.
Next: Privacy and Papa John's don't mix.
4. Papa John's driver shares customer's number
https://twitter.com/IGGYAZALEA/status/564538116594094080
Australian rapper Iggy Azalea took to Twitter in 2015 to blast Papa John's after a delivery driver gave out her private phone number, according to Vice. Although people on Twitter were joking about it, Papa John's has issues with customers' privacy.
World Privacy Forum founder Pam Dixon said the Azalea leak was a good reason to look into Papa John's privacy policy. She found a rather vague clause that said the company traded data with third parties. That means if you signed up for a Papa John's account online, you gave the company the right to sell your information to any third party, including websites and other businesses that buy consumer data. Papa John's reached out personally to Azalea in an effort to resolve the breach.
Next: So what are those "better ingredients" anyway?
3. Secret ingredients, better marketing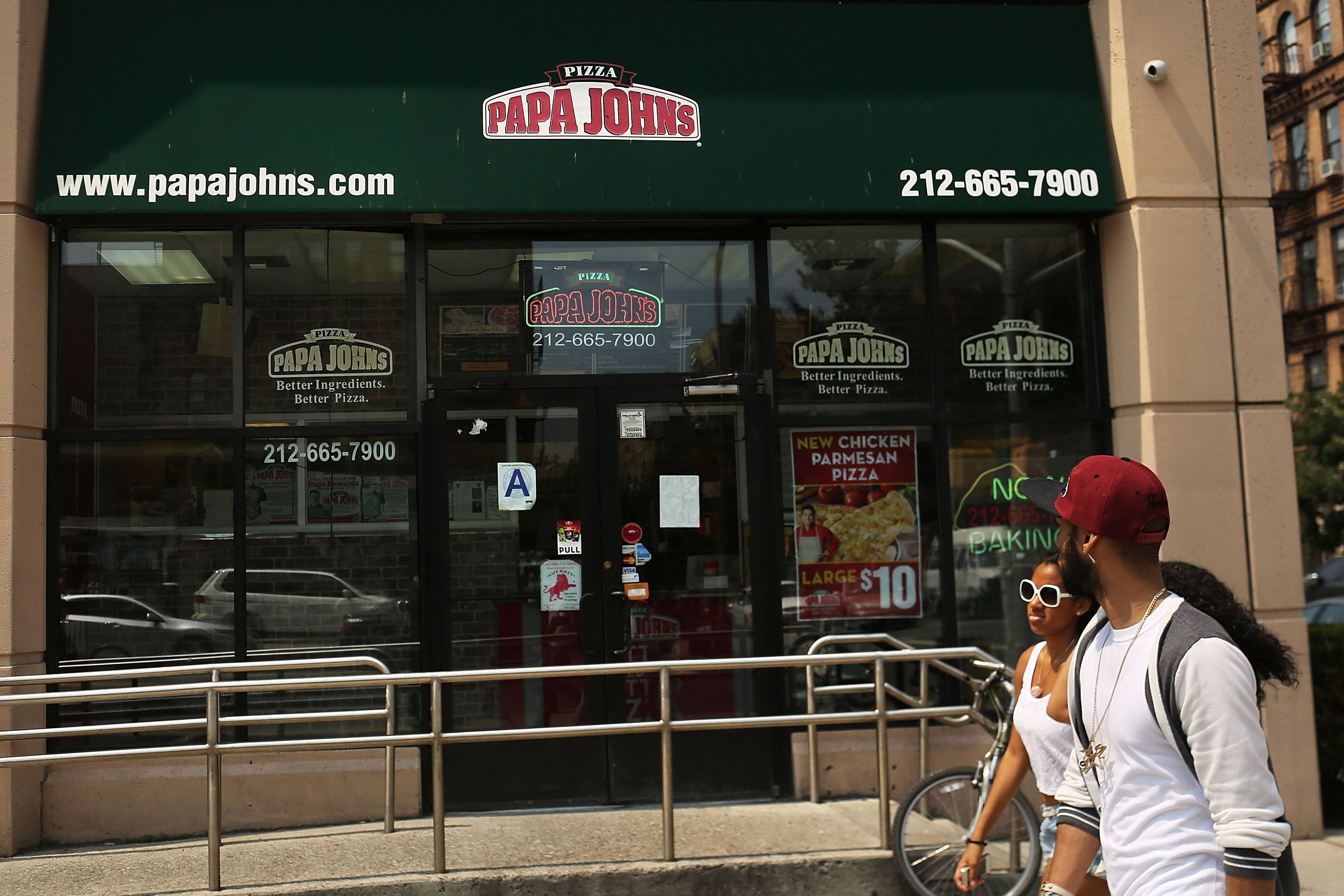 Despite its famous slogan, Papa John's was secretive about its ingredients for years. When food journalist Melanie Warner tried in 2013 to find out more details about those supposedly better ingredients, she came up empty-handed. In fact, they weren't listed on the company's website or in stores, and the employee at her local store had no idea what was actually in the pizza. Papa John's customer service and PR phone numbers were no help either.
Fortunately, Papa John's is now more open to discussing its ingredients than in recent years. You can now find a list of ingredients on its website, along with allergy information.
Next: Schnatter opens a can of worms with the NFL.
2. Papa John's and racism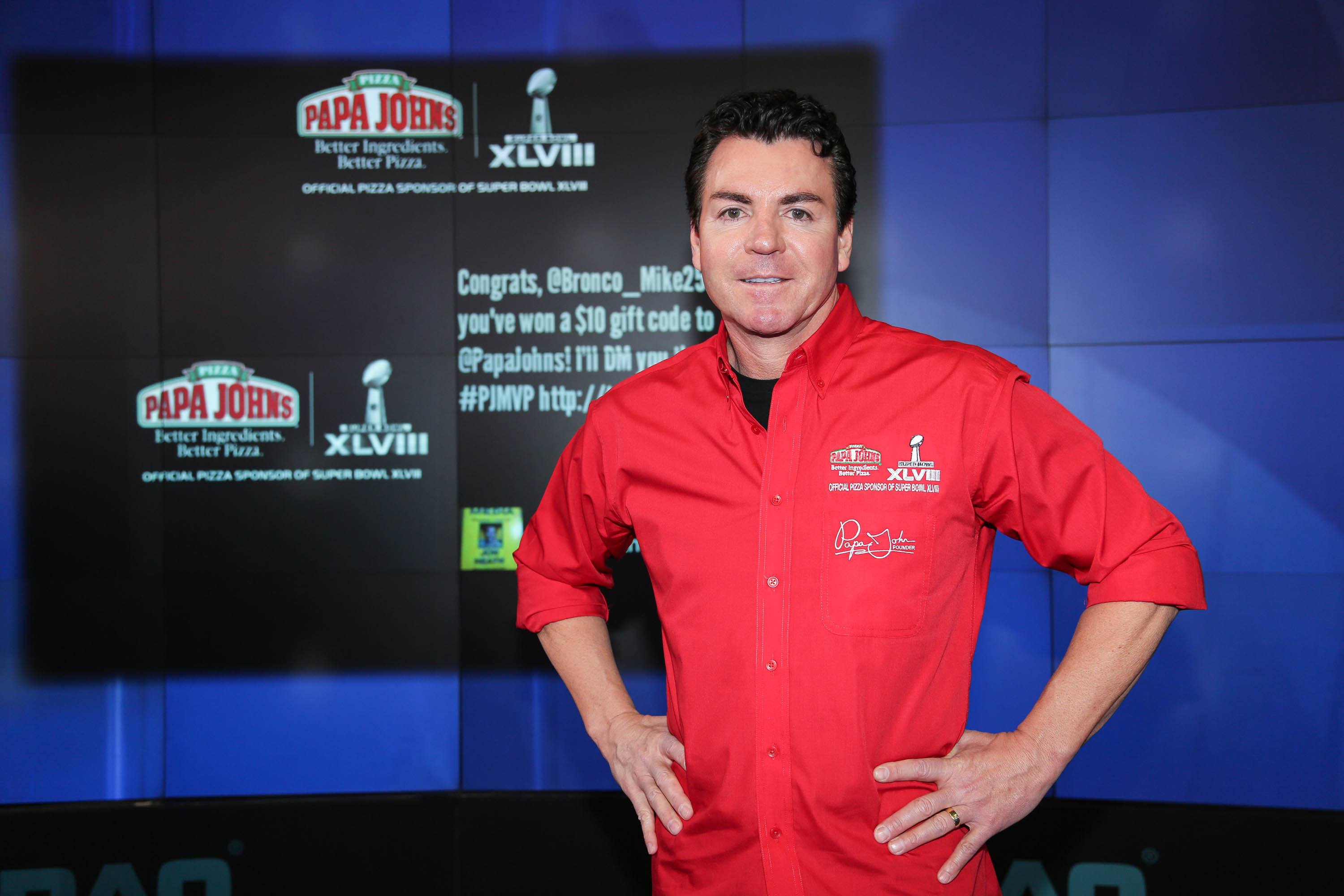 When Schnatter made the comment that the NFL's racial grievance protests were hurting sales he opened a real can of worms. Schnatter also criticized NFL executives for what he called "poor leadership" regarding the debacle.
Social media slammed the company and rumors flew, according to Downtrend.com. Some even called Schnatter a racist. Worst of all, The Daily Stormer, a white supremacist website, dubbed Papa John's the official pizza of the "alt-right," according to Newsweek. In a 2017 interview with the Huffington Post, Papa John's senior director of public relations, Peter Collins, was shocked when he heard Nazis were endorsing the company. "I appreciate you bringing this to light," Collins told the Huffington Post. "We didn't have any idea about it."
Next: Customers usually don't want this with their pizza.
1. Getting into politics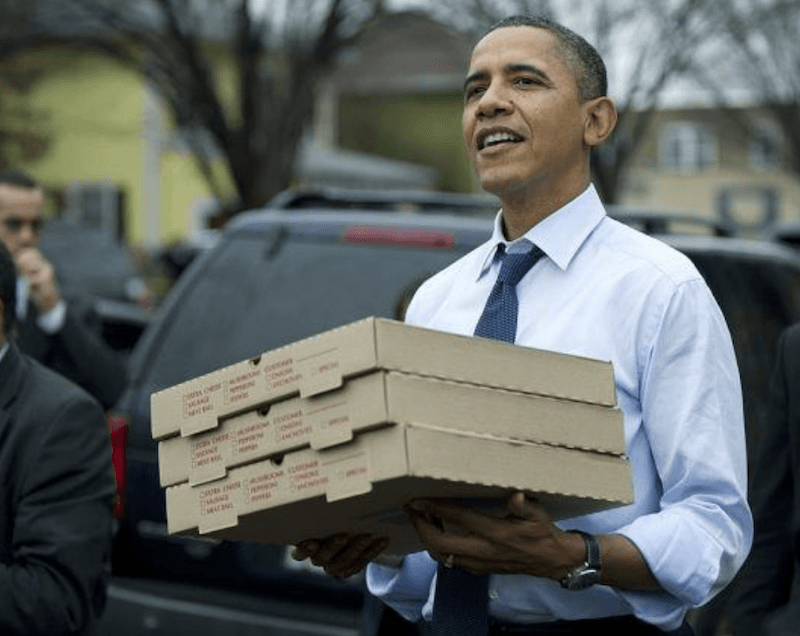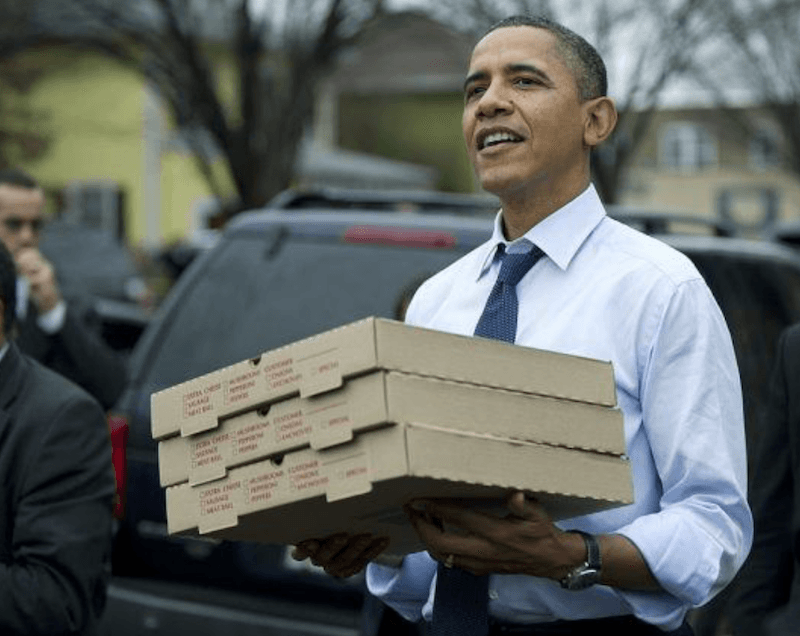 People don't typically want a side of politics with their cheap pizza. In 2012, Schnatter stepped in a big pile of controversy after saying Papa John's was not supportive of Obamacare, and the cost of each pizza would rise between 11 and 14 cents. He even said his company would take tactics to offsets costs, such as cutting employee hours. The statements lead to a major uproar and boycotts.
Making matters worse, in his 2017 book, Schnatter argued that regulations were taking America "on the path to becoming what Germany was in 1867."
Additional reporting by Eric McWhinnie.
Read more: Secrets to Making Restaurant Pizza at Home
Check out The Cheat Sheet on Facebook!