This Is What You Can Expect to Eat at President Donald Trump's White House Dinner Parties
President Donald Trump is a meat-and-potatoes kind of guy. What the Cleavers would eat on Leave It to Beaver is what Trump himself enjoys. His tastes are traditional American fare. And his taste is reflected in the food served at the White House. Find out whether you'd enjoy a meal at the White House, ahead.
Potatoes
Spuds are featured on many White House menus, albeit in various forms. Herb-roasted potatoes, whipped potatoes, and sweet mashed potatoes have all made their way onto menus. This is exhibit No. 1 that Trump is a meat-and-potatoes man.
Next: A classic dish that Trump loves to serve his guests.
Meatloaf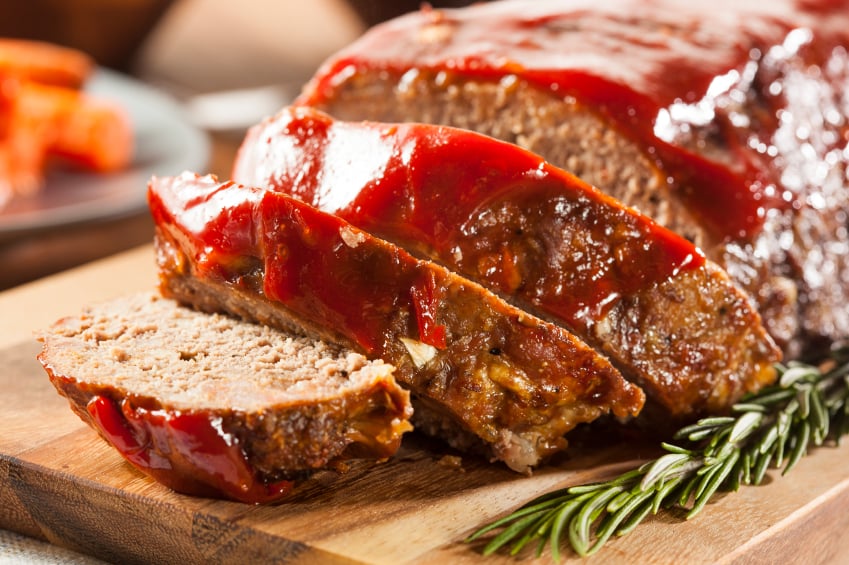 Trump is known for speaking highly of the White House's meatloaf — so much so that he has insisted guests are served meatloaf while eating dinner. Here's what Trump told New Jersey Gov. Chris Christie. "I'm telling you, the meatloaf is fabulous," Christie recounted on a radio show, according to CBS News. Prior to this, Trump ordered the meatloaf for himself and Christie. Again, it's another classic dish supporting Trump's eating style.
Next: Trump gets more of this treat since he really likes it and it's perfectly prepared.
Vanilla ice cream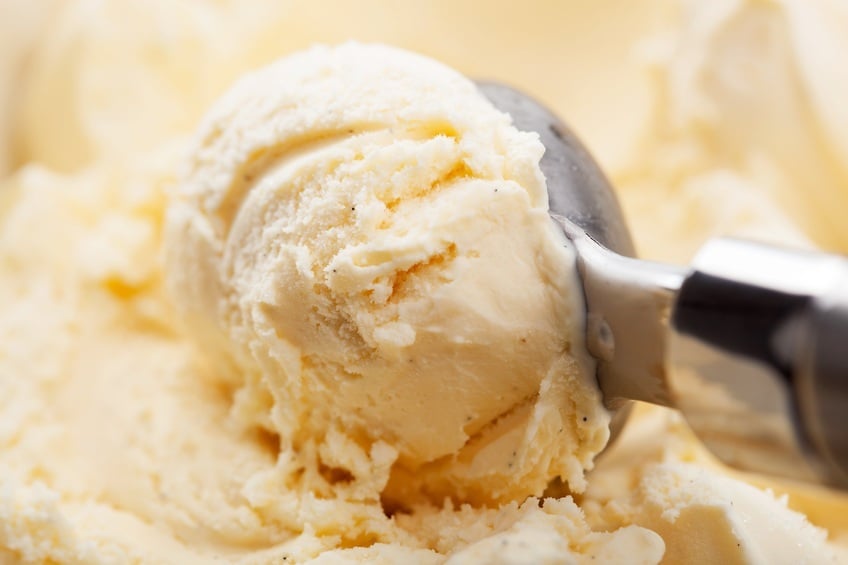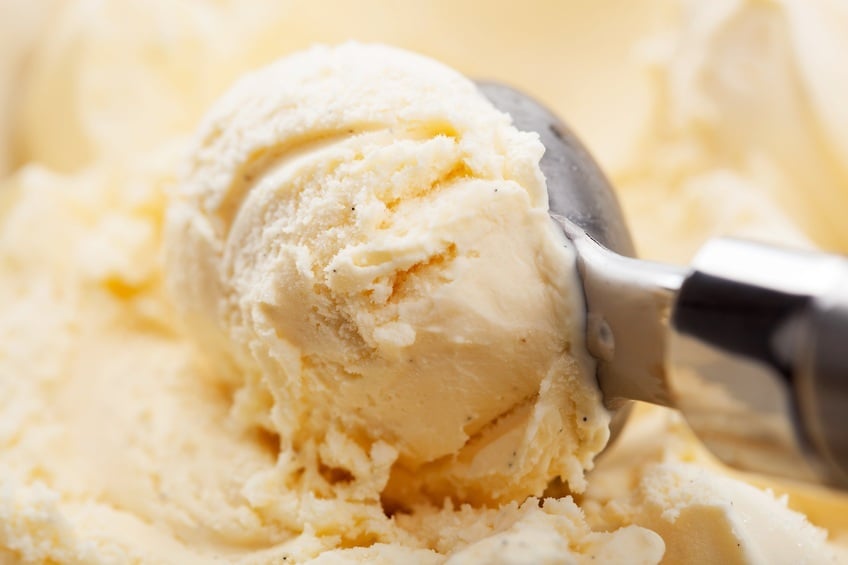 A dessert frequently served at the White House is vanilla ice cream. "The ice cream was so perfectly prepared. The ice cream came beside the dessert … and it looks like an egg. I wondered why I was getting an egg with my dessert. I cut into it. It was beautifully sculpted ice cream," Sen. Joe Manchin told CBS News. Furthermore, Trump gets the most ice cream. "At the dessert course, he gets two scoops of vanilla ice cream … instead of the single scoop for everyone else," Time reports.
Next: Trump is the only person who gets this drink without asking for it.
Water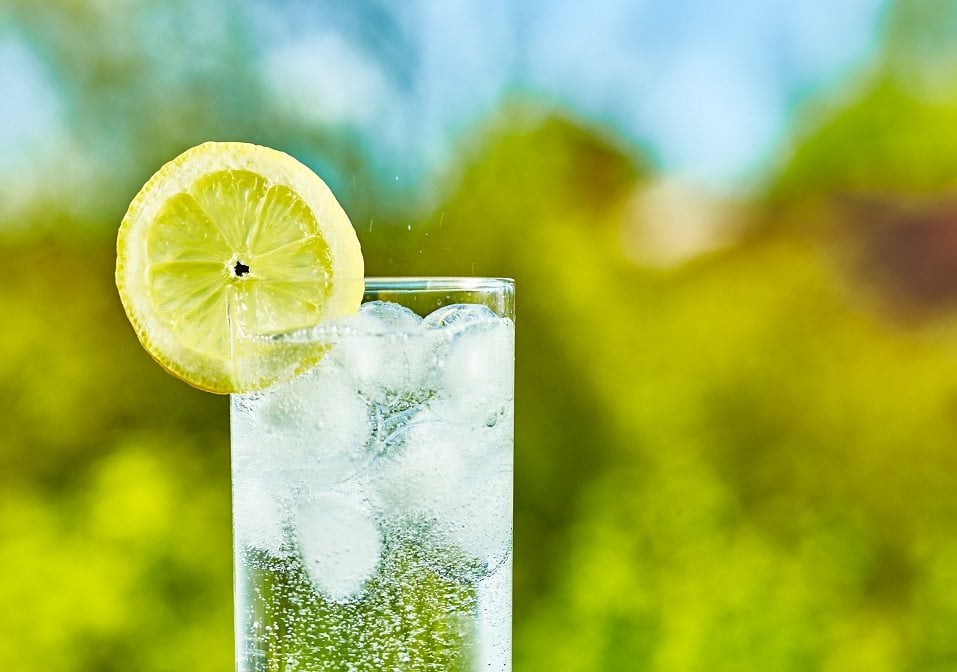 "The rest of us are served water," while Trump is automatically served a Diet Coke, Time reports. Plan on being served water with your meal at the White House — only Trump gets Diet Coke without asking. For those feeling brave, you can try asking the White House staff for another beverage besides water.
Next: Ice cream isn't the only sweet on the White House menu.
Chocolate cream pie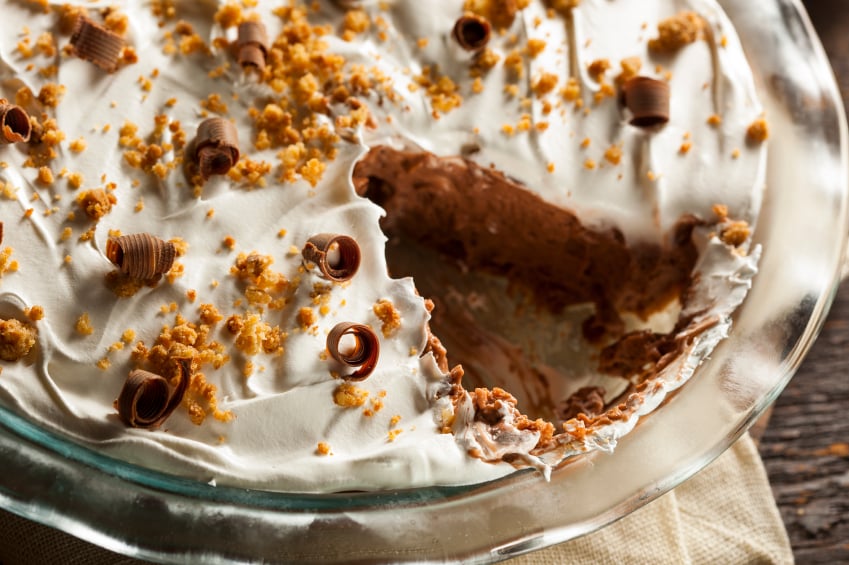 Chocolate cream pie has been on the dessert menu during at least two occasions at the White House. First was the event where Time reporters were invited to the White House to dine with Trump. Second was a dinner party, or more accurately a meeting, where a source mentions the chocolate cream pie to ABC News. The classic pie is in line with Trump's tastes when it comes to food.
Next: The most beautiful piece of dessert you've ever seen.
Chocolate cake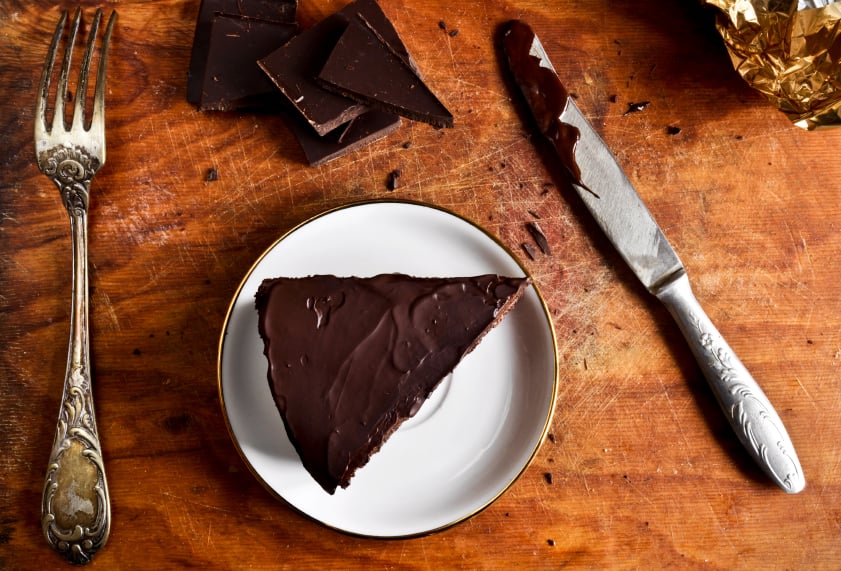 Judging from the dessert options on the menu, Trump is a fan of chocolate. "We had the most beautiful piece of chocolate cake that you have ever seen," Trump told Fox News. Chocolate cake is now somewhat infamous in relationship to Trump because of his memory — or lack thereof — relating to military action.
Next: The White House kitchen failed to get this food right for Trump.
McDonald's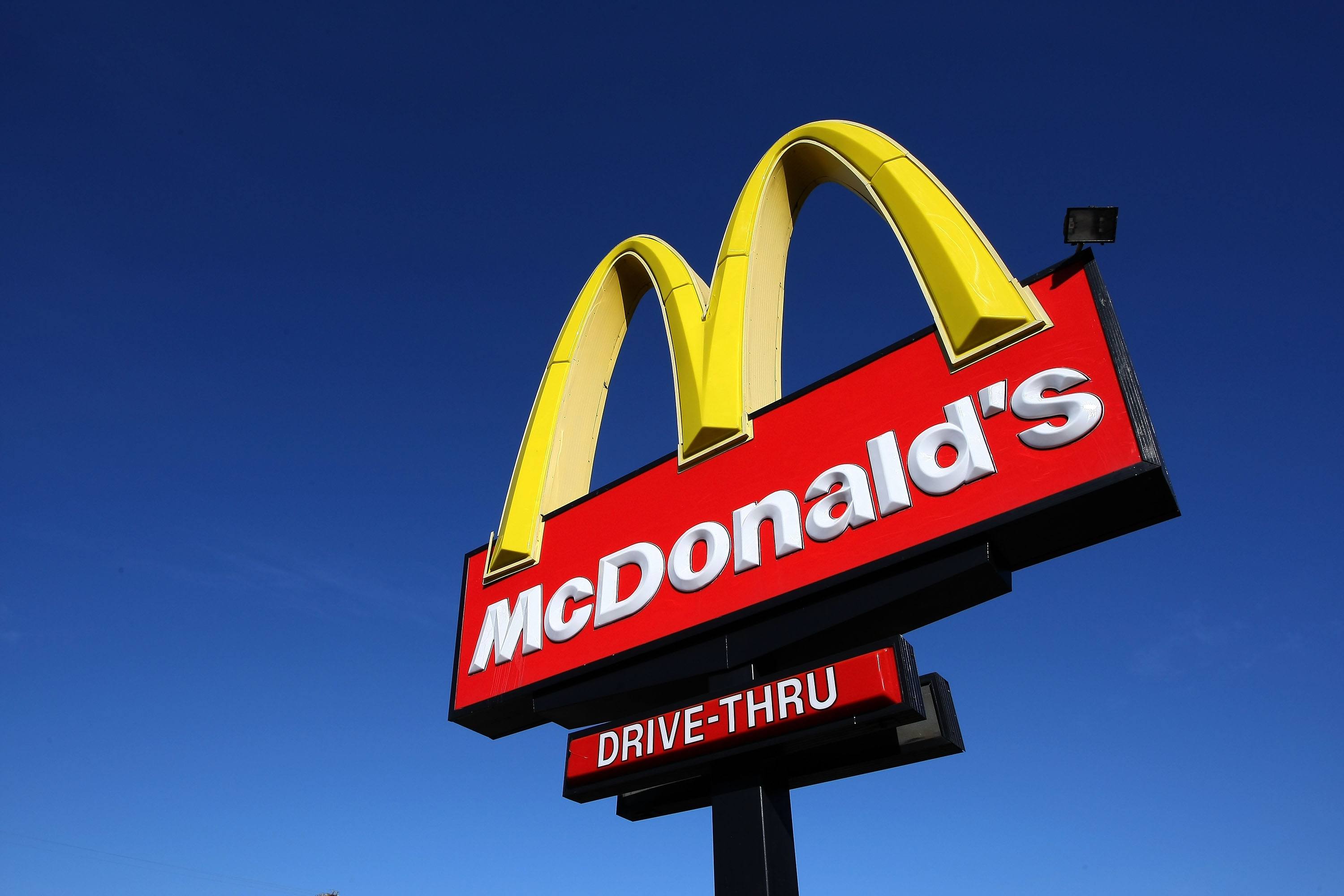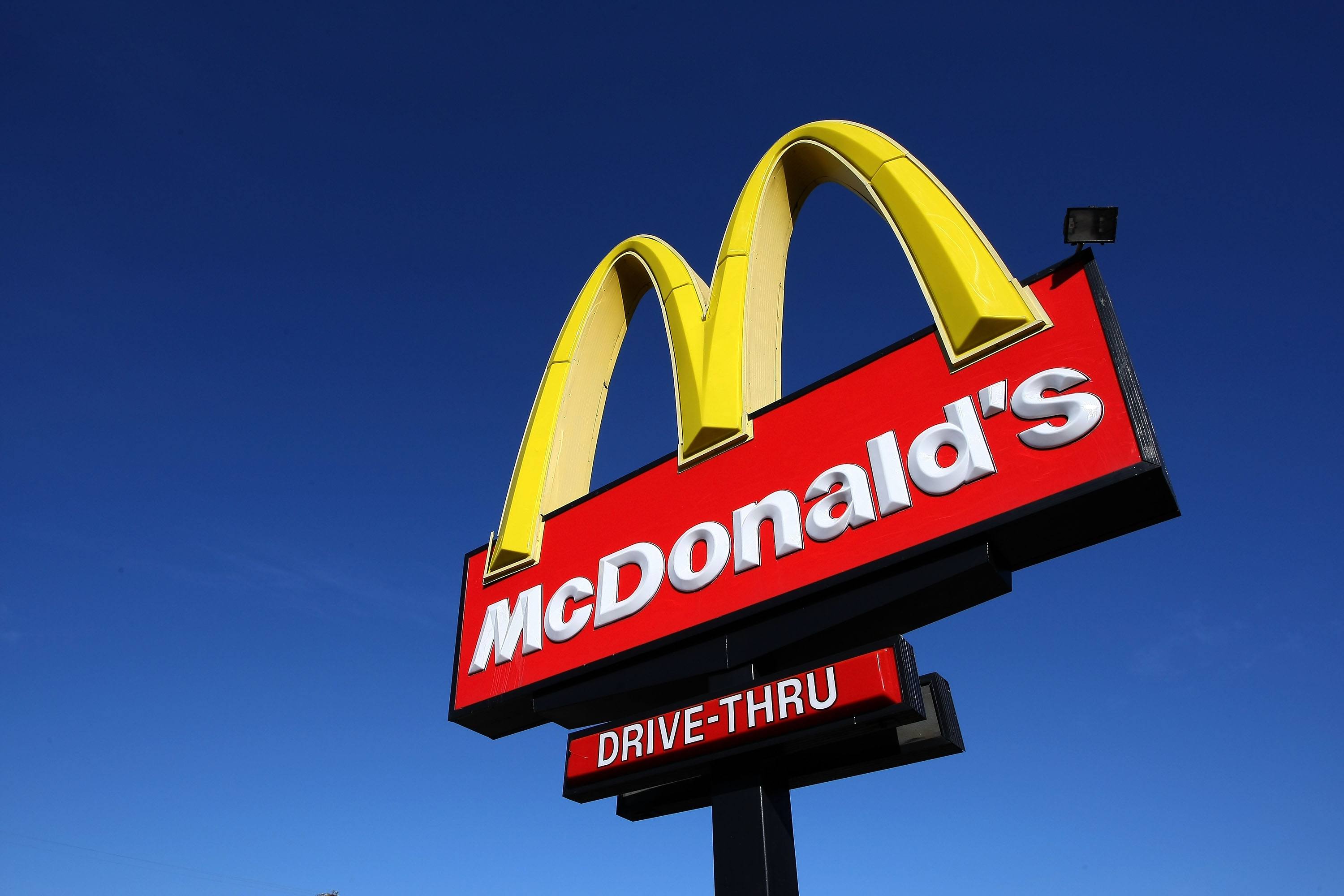 Trump's love for McDonald's hasn't faded since becoming president. And the White House staff has attempted to replicate menu items from McDonald's for Trump, Politico reports. But an attempt was unsuccessful, resulting in a bodyguard going to Mickey D's for "a quarter-pounder with cheese (no pickles, extra ketchup) and a fried apple pie."
Next: Trump's surprising eating habits
Trump uses his utensils a lot
https://twitter.com/realDonaldTrump/status/760299757206208512
While Trump loves eating not-so-healthy foods, he doesn't seem to enjoy getting his hands dirty doing so. For example, when Trump dined with Sarah Palin in 2011, they both opted to eat their pizza with a fork and knife. People were quick to judge, and Jon Stewart even made a skit about the outing on The Daily Show.  Trump has also been known to use utensils instead of his hands when indulging in fried chicken from KFC, leading us to a serious question: How does this man eat corn on the cob? We'd really like to know.
Next: He doesn't eat this part of a popular food.
He doesn't eat pizza crust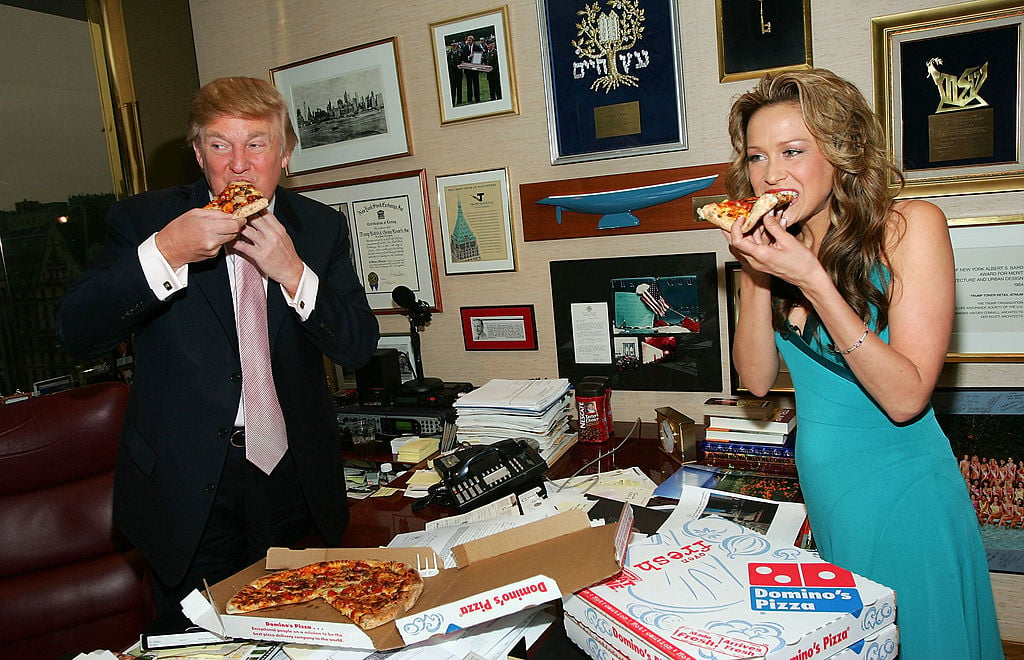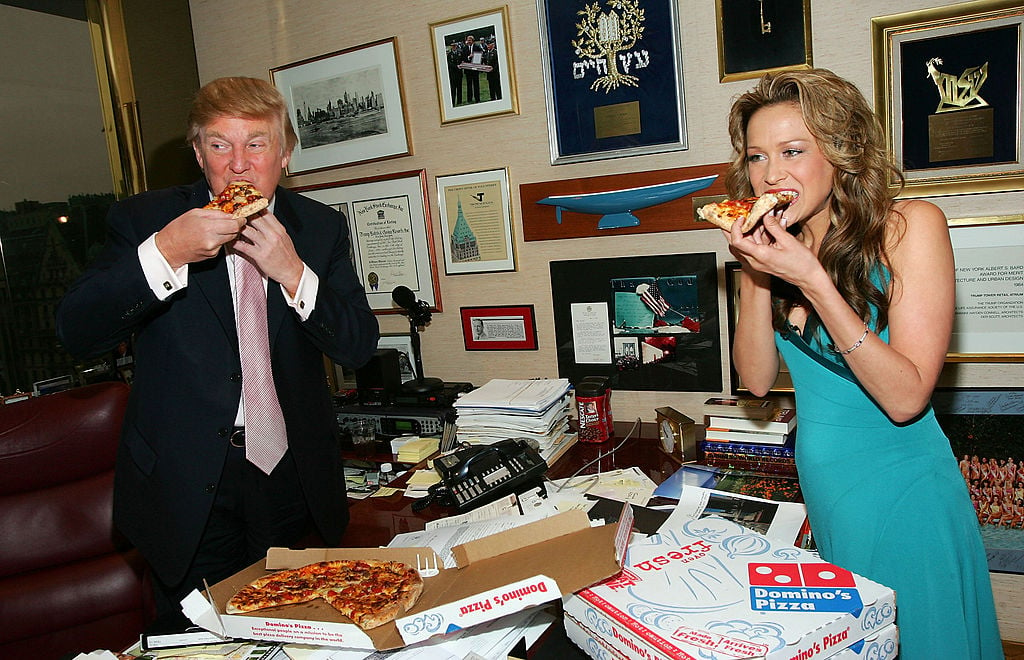 Trump doesn't eat the crust on his pizza because he believes abstaining will help keep his weight down. He explained that he uses his knife and fork to separate the top of the pizza from the bottom, leaving the crust and eating the rest. If you ask us, that seems like a lot of work when he could eat the pizza with his hands and stop when he gets to the crust. But to each his own.
Next: He likes his food prepared a certain way.
Trump likes food well-done and rarely eats breakfast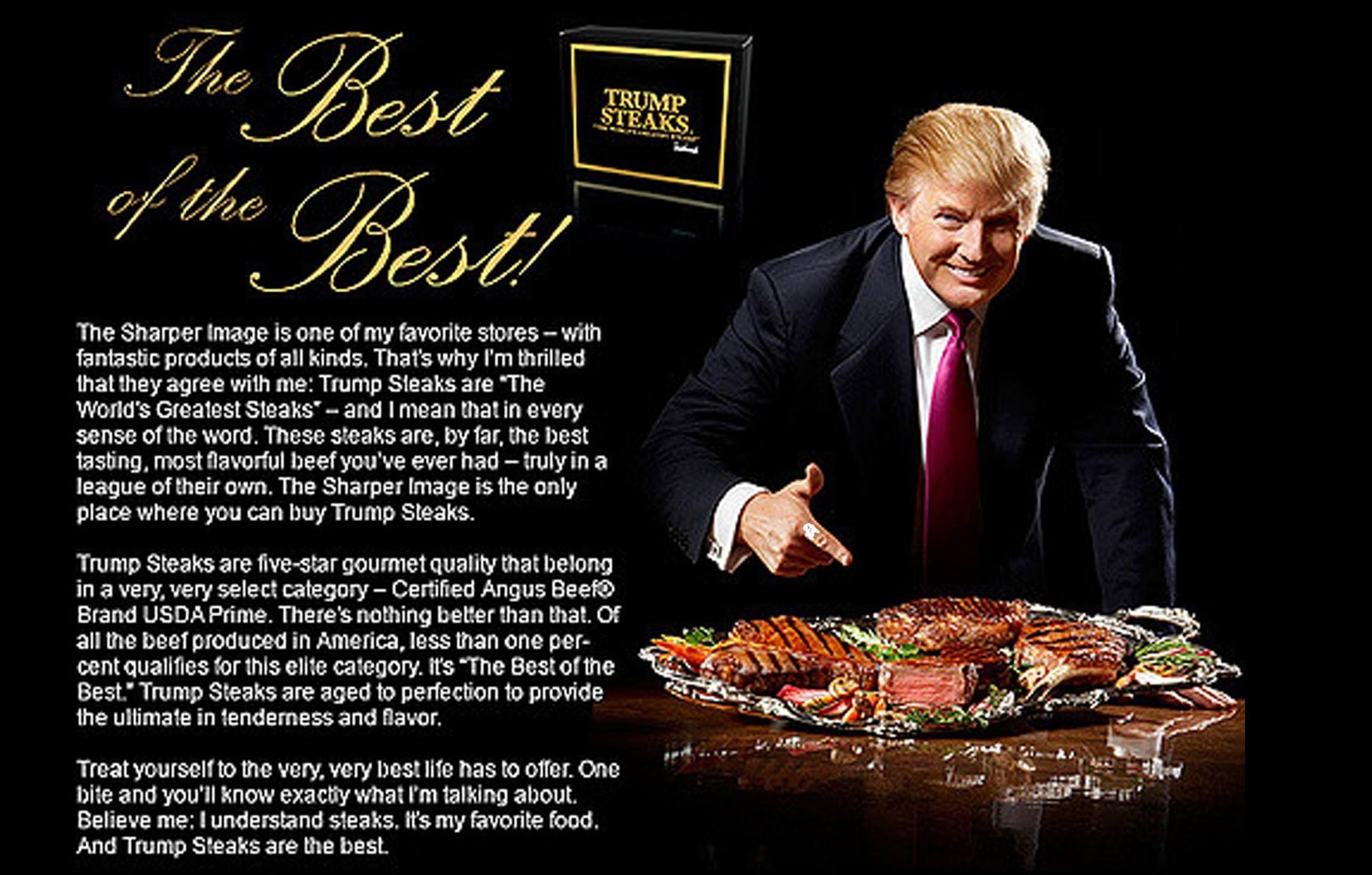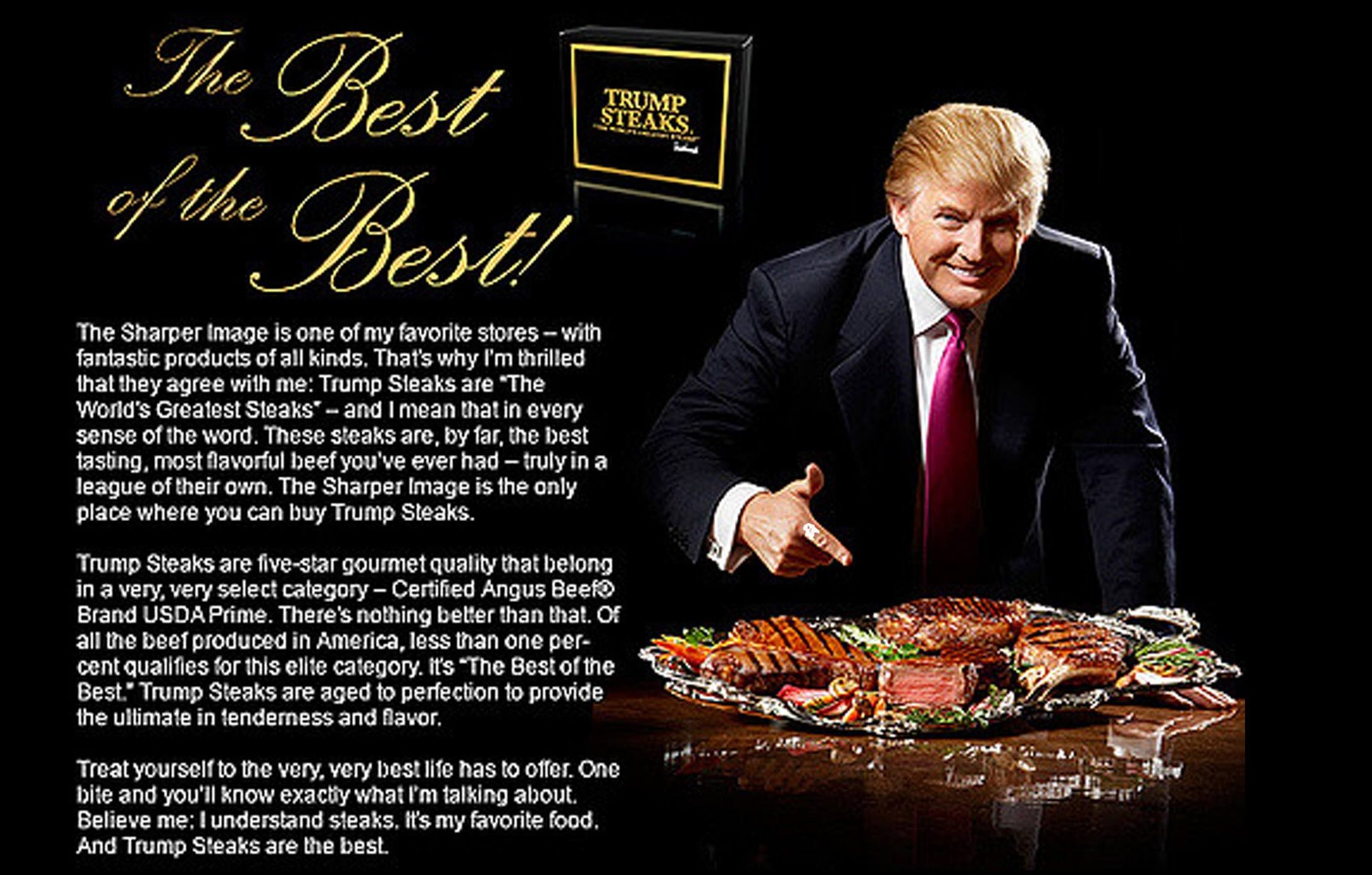 Trump told People he skips breakfast most of the time. But when he does eat breakfast, it's "bacon medium and the eggs over-well," he says. He's famous for liking his steak well-done, too. "It would rock on the plate, it was so well done," Anthony Senecal, the longtime butler at Trump's Mar-a-Lago estate, told The New York Times in 2016.
Next: He refuses to have this with his food.
No alcohol for Trump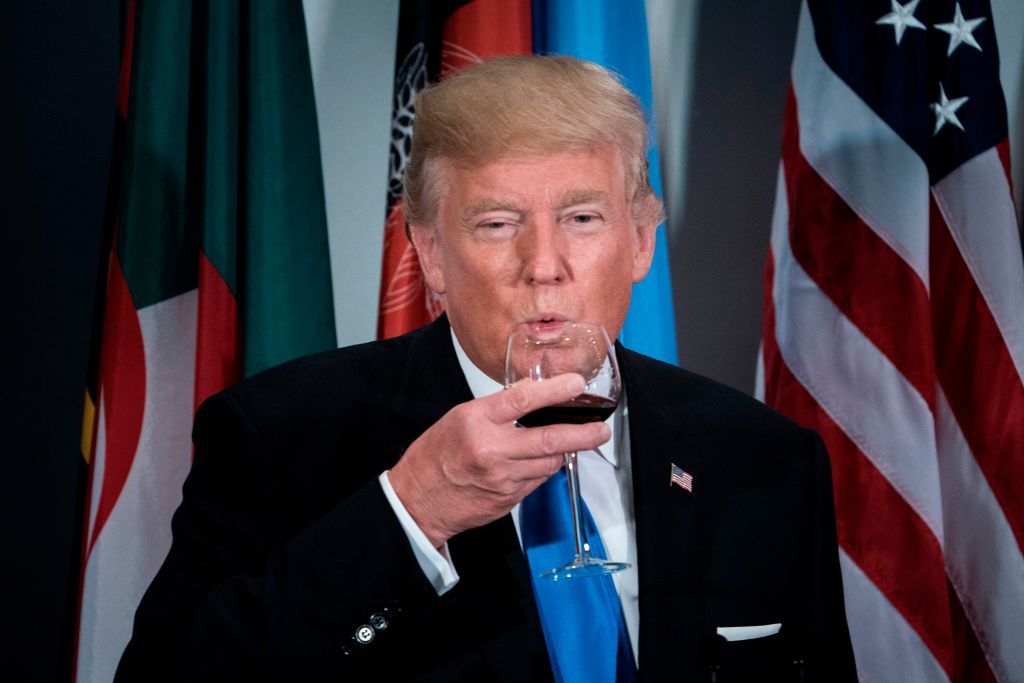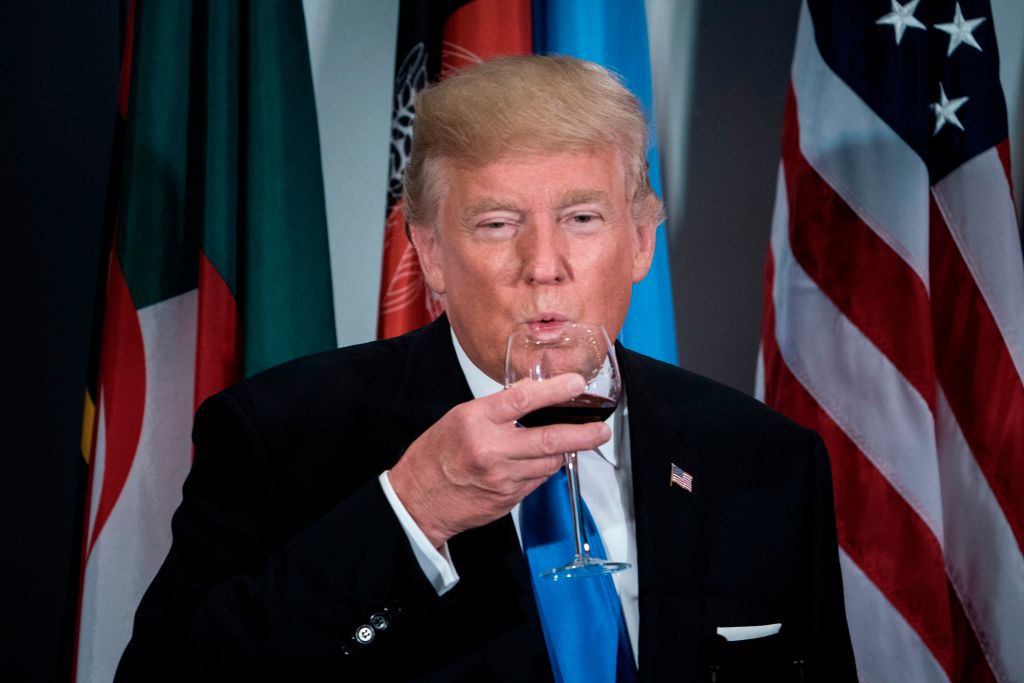 During a town hall meeting in 2015, Trump told the audience he doesn't drink alcohol and never has. He even urged parents to encourage their children to abstain from alcohol and drugs. He does, however, order virgin drinks sometimes. For instance, Trump washed down his burger at 21 Club with a virgin Bloody Mary in 2016 while out for dinner with his family.
Next: You better not serve him a bad plate of these.
He's particular about his french fries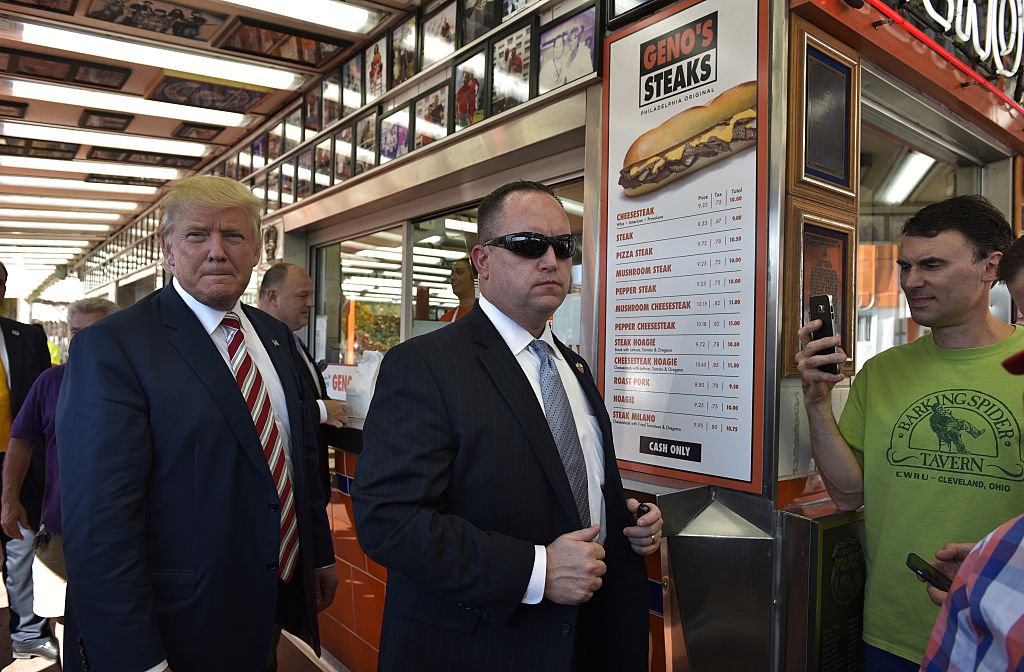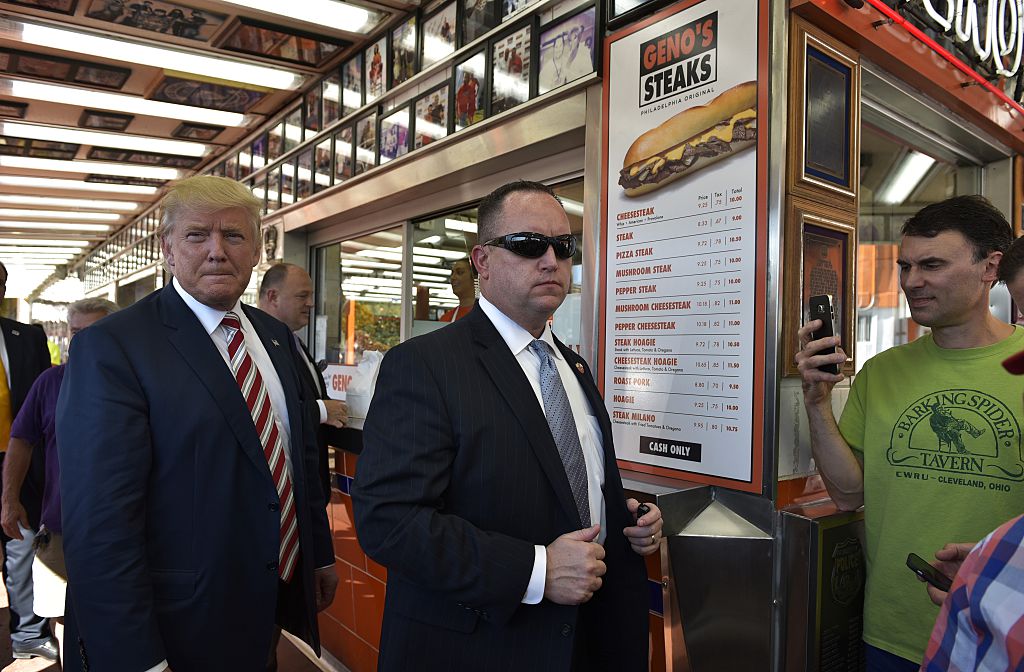 Here's an interesting story on the Donald's food preferences: Writer Jen Deaderick recalled an incident her roommate, a pastry chef at one of Trump's restaurants, recounted around 2003. Trump sent his fries back three or four times, saying they weren't good enough. Eventually, the chef sent someone to the grocery store to buy Ore-Ida's frozen french fries. Trump then deemed the fries perfect, not knowing they were frozen. The story's not confirmed, but we wouldn't put it past him.
Check out The Cheat Sheet on Facebook!
Read more: This Is the First Thing Donald Trump Changed in the Oval Office After Obama Moved Out