This Is Why Hundreds More Animals Were Saved After Hurricanes Harvey, Irma, and Maria Than Hurricane Katrina
The American Pet Products Association estimates that Americans own 78 million dogs and 85.8 million cats. Clearly, Americans love animals. But what happens to our beloved pets when a natural disaster strikes?
We've seen the worst that can happen with Hurricane Katrina; many pet owners had to leave their cats and dogs behind. Thankfully, the way we help pets throughout natural disasters has changed since then. Find out how, ahead.
Who rescues pets?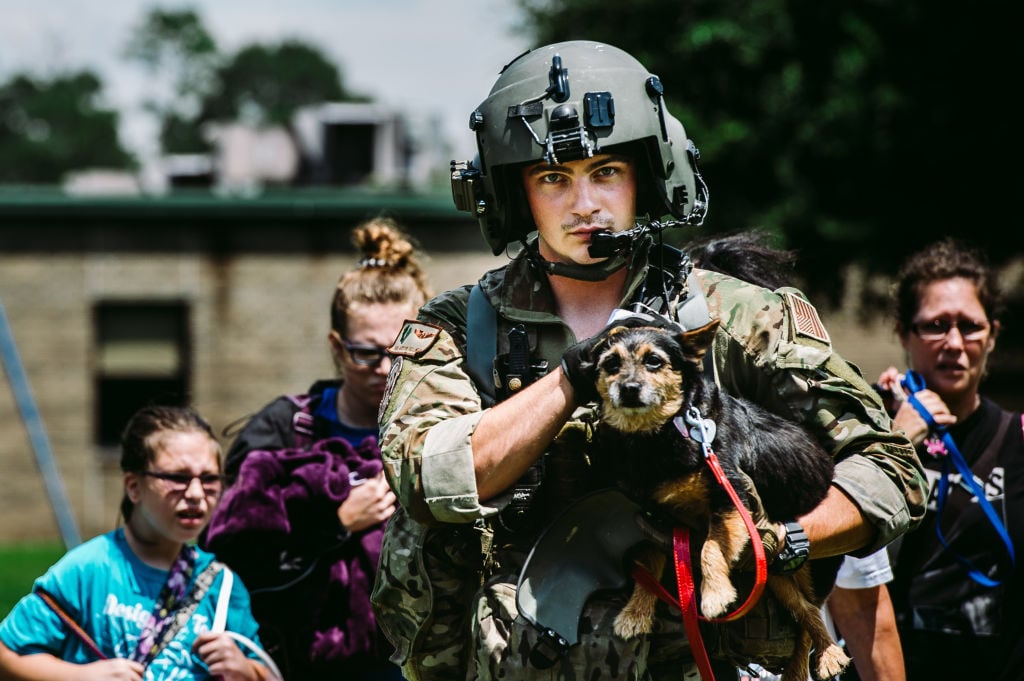 It's up to rescue workers, pet rescue teams, and animal control departments to save animals from natural disasters. Most recently, the Palm Beach Animal Care and Control Department rescued 40 animals in the days leading up to Irma making landfall, according to USA Today. These evacuation and rescue efforts wouldn't have been possible without experiences from Hurricane Katrina.
Good Samaritans save pets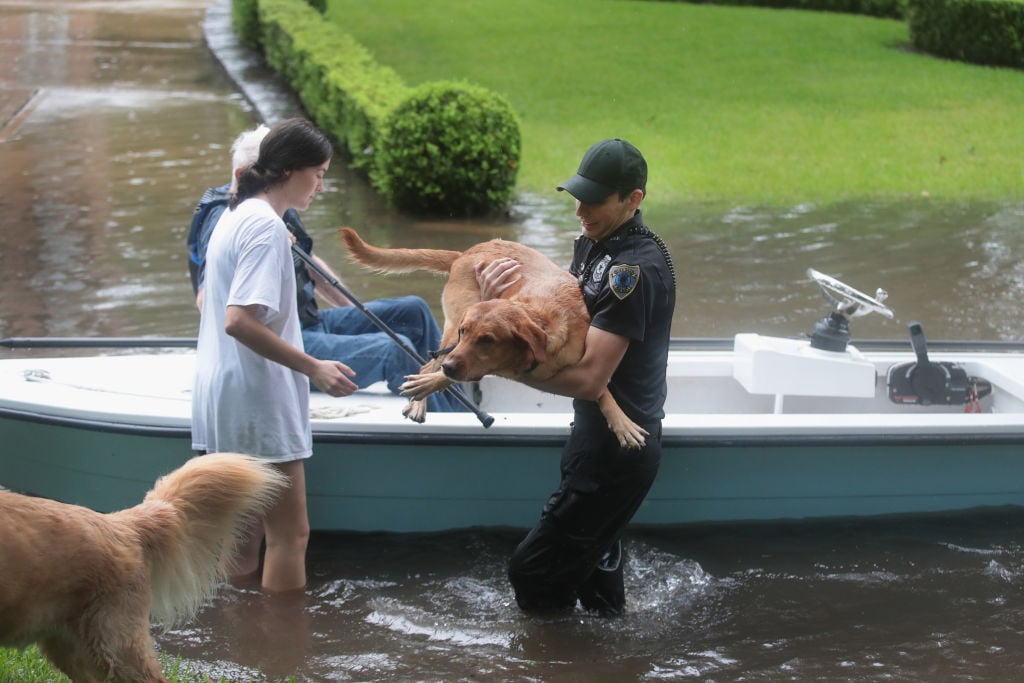 Not only do professionals save animal lives, but good Samaritans do, too. For example, a Louisiana man rescued dogs using an air mattress. And Texan Andrew White used his boat to help his neighbor save her dog after their street flooded. People have shared these stories and many like them on social media in the wake of the 2017 hurricane season.
Where do the animals go?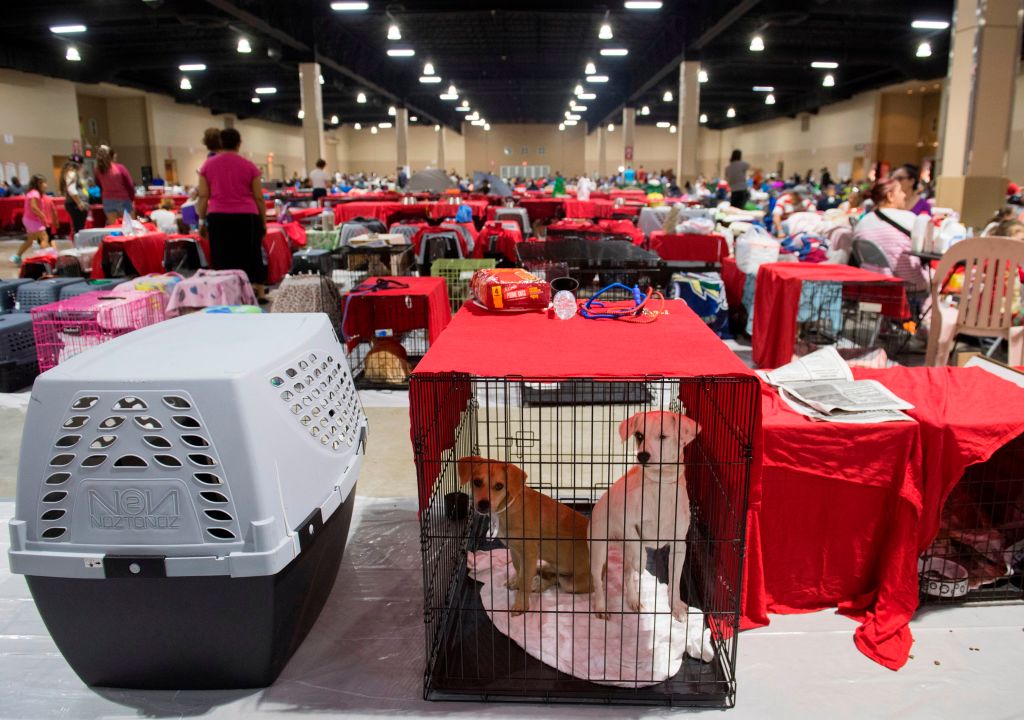 Once animals are rescued, they head to local shelters. Many shelters have had to free up space for incoming pets because of Hurricanes Harvey, Irma, and Maria. "For Irma, for example, the Humane Society cleared out a shelter in South Carolina just to use as a hub for animals rescued from Florida," according to The Atlantic. No plan like this was in place during Hurricane Katrina in 2005.
Animals are relocated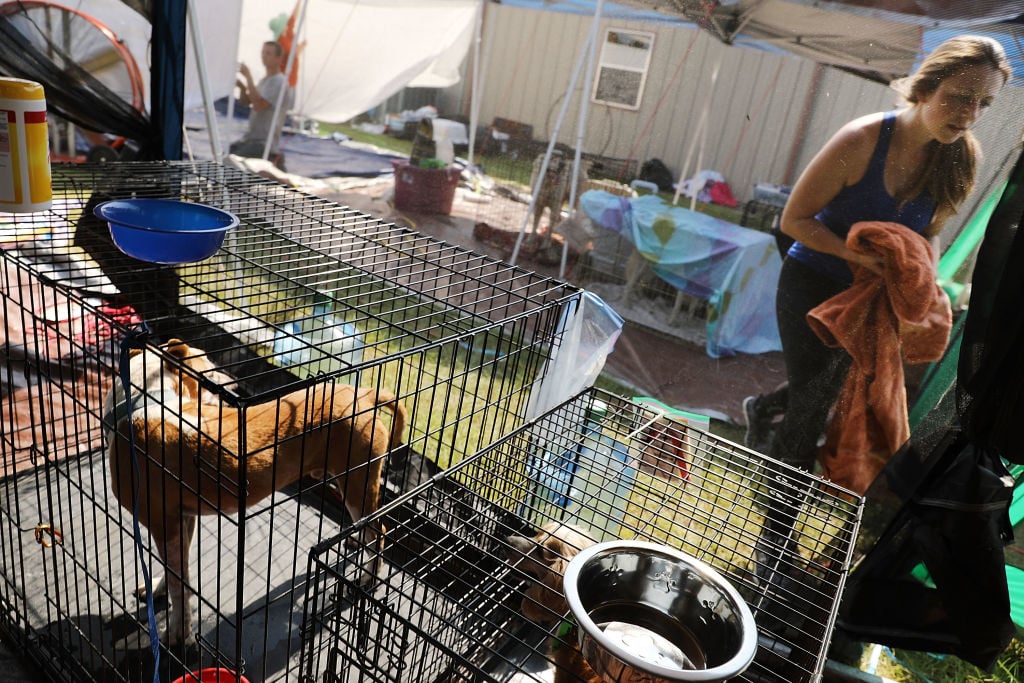 The Humane Society of the United States and other organizations have been coordinating flights for pets. "There's a likelihood that this could go on for weeks, because as the waters recede, they are going to be finding more and more pets that are displaced," Kim Alboum, a director at the Humane Society of the United States, told The New York Times. Rescuers have had to shuffle animals around cities and even states. For example, they've had to relocate pets all the way to cities such as Chicago and Seattle.
Some pets are reunited with their owners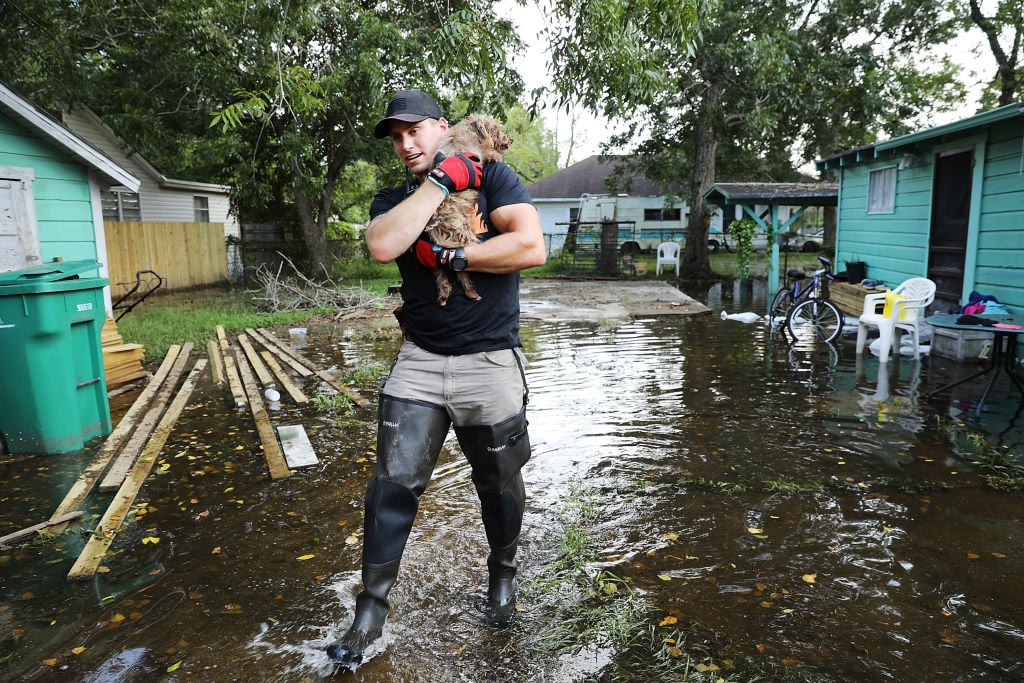 Many shelters hope to reunite pets with their owners. But if pets are truly without a home, shelters find foster homes for pets and put them up for adoption. The number of animals fostered has doubled or even tripled in some cases, according to the Austin Pets Alive! website.
The PETS Act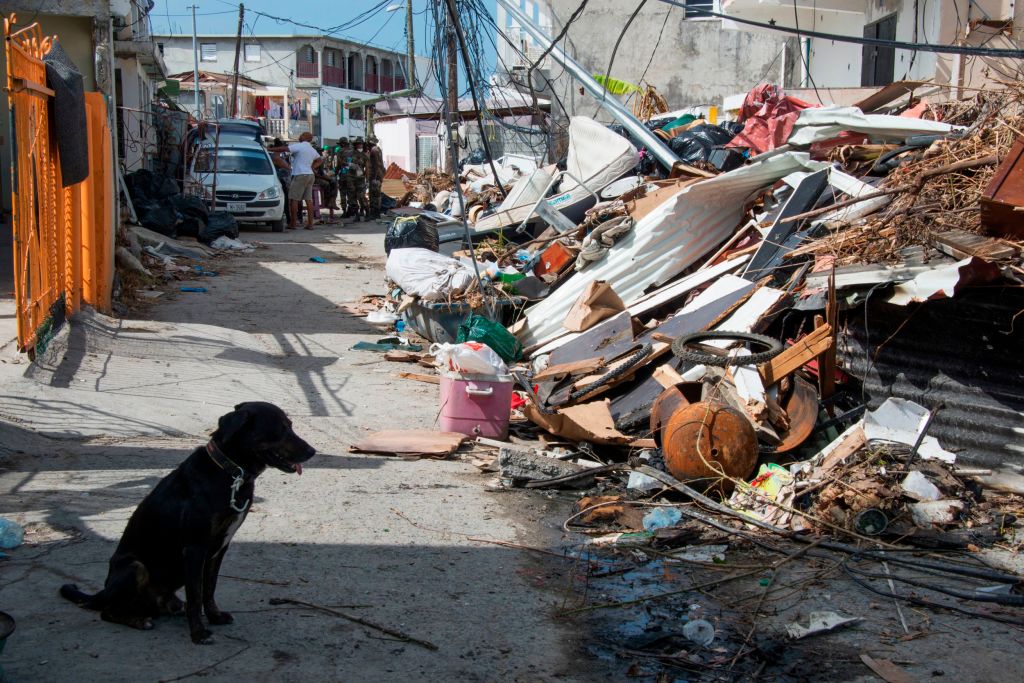 After Hurricane Katrina devastated Louisiana and left many pets abandoned, Congress passed the Pets Evacuation and Transportation Standards Act. The act requires states seeking help from FEMA to accommodate pets and service animals in their evacuation plans. The PETS Act paved the way for animals in hurricanes Harvey, Irma, and Maria.
More about the PETS Act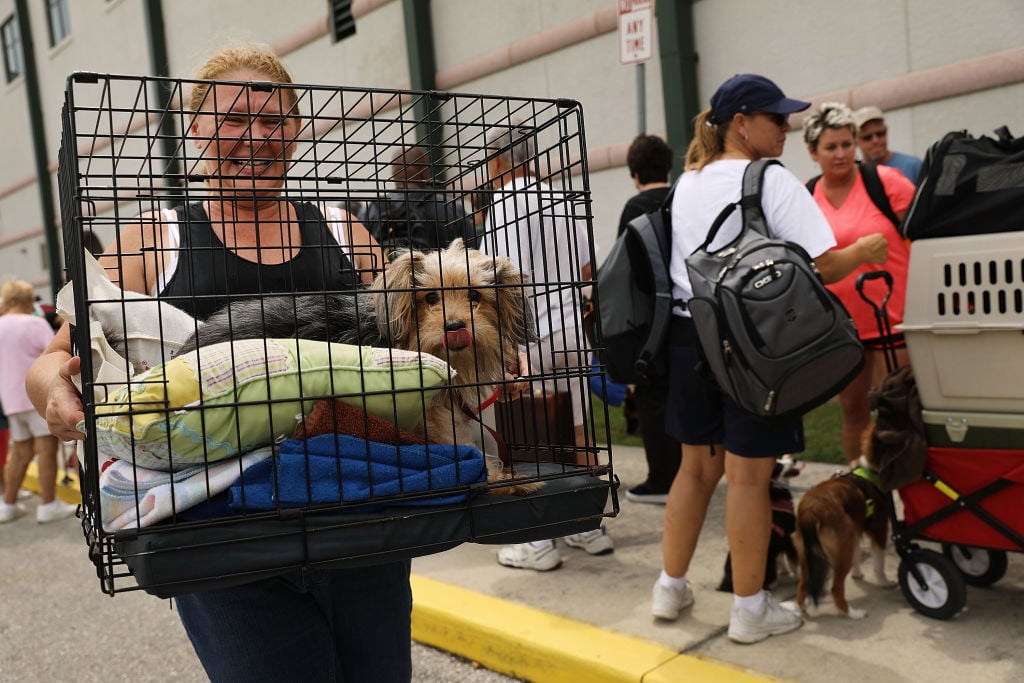 The PETS Act helped save many pet owners, too. As evidenced by Hurricane Katrina, owners weren't evacuating their homes without their pets. Now, people fearing for their lives and the lives of their pets can flee a natural disaster knowing their pets will receive care, too.
People will face prosecution for abandoning pets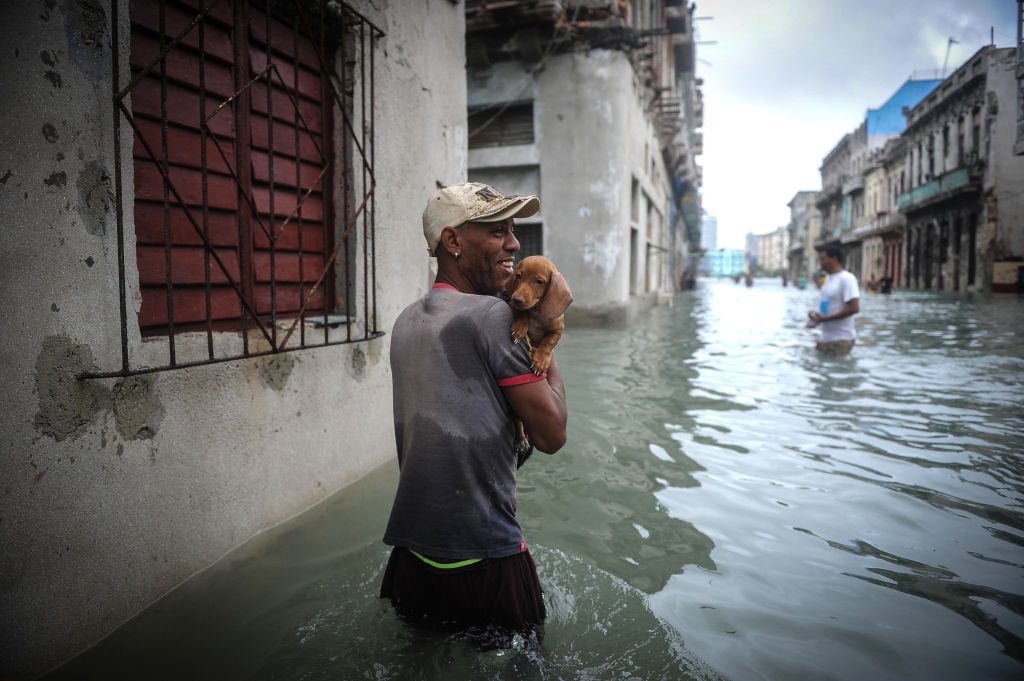 After seeing many animals abandoned and left with no way of escaping Hurricane Irma's path, officials in Florida are taking action. "We will find you, and we will prosecute you," Dave Aronberg, State Attorney, told ABC WFTS Tampa Bay. Officials will bring felony charges to any individual proven to have demonstrated animal cruelty. Palm Beach authorities will also take legal action after seeing pets tied up or left in pens to weather the storm alone.