The Valid Reasons Why People Hate Cruises
Americans cruise the most compared to other nations, according to the Cruise Lines International Association. So we have to wonder: Why does it seem like so many people hate cruises?
While there are many wonderful-sounding cruises out there, we've learned that people have some valid reasons for hating them. Find out what they are, ahead.
1. Assigned seating at mealtime
If the idea of sitting with strangers day after day isn't appealing to you, you're not alone. A common reason for disliking cruises is assigned seating at meals. Breaking bread with people you don't know can make dinner conversation awkward. And to make matters worse, if you don't hit it off with your dinner companions, securing a new seating assignment can be difficult.
2. Tight living quarters
When you're on a cruise, you're basically in the middle of the ocean on a floating city, crammed in a tiny cabin. Some of these cabins, the most affordable ones, are interior rooms, which have no windows. To make matters worse, an interior cabin's average size is only 140 square feet, according to Cruisecritic.com.
Picture this: You're taking a shower in your 140 square foot cabin and drop something. To pick up the item, you have to step out of the shower. That's how small the space is. This exact scenario happened to a blogger who embarked on her first cruise at 35 and now hates cruises.
3. Expensive activities
Any activity that's not included in vacation packages is always pricey. Those activities, like snorkeling or horseback riding, can easily cost cruisers hundreds of dollars more. For example, a dolphin close encounter costs $154.99 per person on the Carnival cruise to Freeport, Bahamas.
4. Paying for extras
You may think you're getting a good deal on a vacation when you book a cruise. However, the cruise line doesn't usually include extra amenities in the booking cost. Amenities may include activities like onboard zip lining, a sky diving simulator, room service, or even bottled water. Prices for these amenities vary greatly by cruise liner, according to Travel + Leisure, but we're willing to bet they can add up to a pretty penny fast. 
5. Hit or miss food
The food on cruise ships is notoriously lackluster. In fairness, cruise liners have hired professional chefs to revamp menus in recent years. But even with menu improvements, people say the food on cruises still leaves something to be desired. According to a Bustle article written by Elizabeth Enochs, "Most of that fancy dinner food will be just short of terrible."
6. Adhering to a strict schedule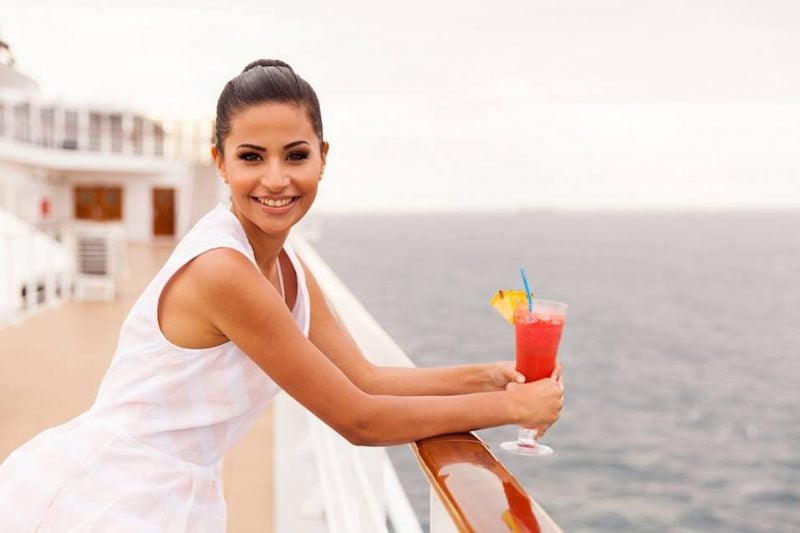 Strict schedules are often a major turnoff for cruisers. "It reminded me of a prison. I had a little cell, they herded me out [and said], 'OK, you go play, stand in line and do this, stand in line and do that, now go eat, come back,'" John Coryat told CNN. A vacation reminiscent of prison isn't anyone's idea of a good time.
7. Germs
Germs are everywhere on cruise ships. "Cruises are like an island in the sea," ER physician, Dr. Robert Glatter told Today. "Essentially everyone is living together, working together, eating together, putting them at risk for passing infections to one another." That could very well explain why a number of outbreaks have occurred recently. At least when an outbreak happens, the Center for Disease Control requires ships participating in their Vessel Sanitization Program to be disinfected.
Check out The Cheat Sheet on Facebook!