This Is Why Wegmans Is America's Favorite Grocery Store
Some grocery chains in America are more loved than others. But Wegmans seems to get the most love of all, as shoppers just named it their favorite grocery store in the nation. In an annual study by MarketForce, Wegmans emerged as America's favorite grocery store for 2018.
If you've ever shopped at the chain, which operates nearly 100 locations in the Northeast, you probably have your own reasons for loving Wegmans. But in case it's been a while since you shopped at Wegmans — or even if you've never been to one — we compiled the best reasons why people love Wegmans.
Wegmans always has a great selection of fresh produce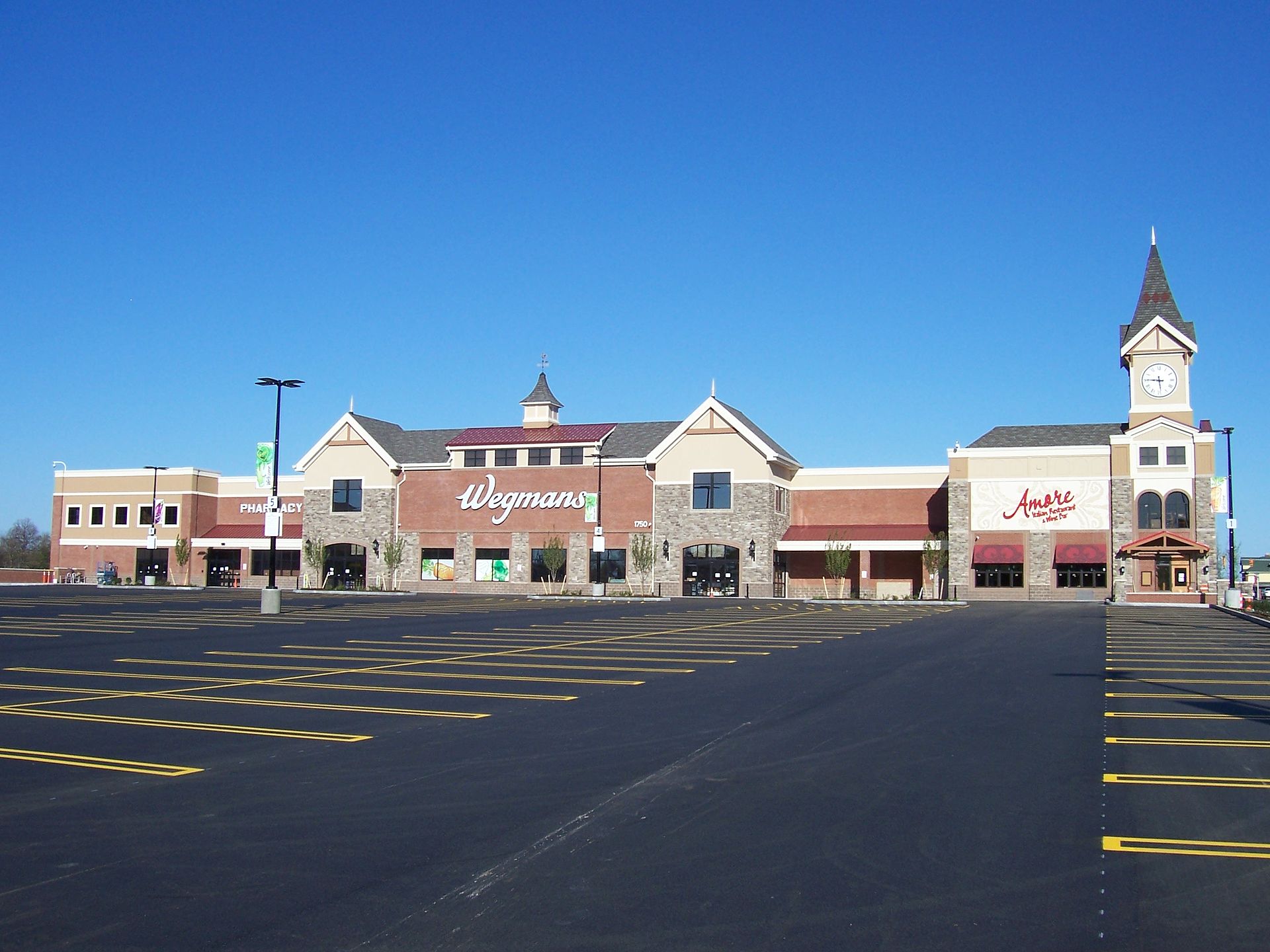 MarketForce learned that one of the things that people like about Wegmans is the chain's selection of fresh produce. AdWeek reports that the average supermarket stocks about 40,000 items. But Wegmans displays closer to 70,000, and that includes organic produce. The chain also stocks locally-sourced and produced products, including vegetables and fruits that are in-season where you live, not halfway around the world. So whether you shop for organic and local produce or not, Wegmans is still often the easiest place to find what you're looking for.
Wegmans has much larger stores than its competitors
According to MarketForce, shoppers also like that Wegmans has large stores. Kiplinger reports that stores range in size from 75,000 square feet to 140,000 square feet, versus the average of 46,000 square feet for the typical supermarket. The open layout of the typical Wegmans store makes great use of that space, starting with the produce section that looks at least a little like a European market.
The store feels like a market, not a supermarket
AdWeek notes that the chain's displays "evoke the old-world feel of an open-air market," especially because the standard Wegmans "comes with a bakery and a cheese shop, a pasta station and a sushi bar, a pizza shop, a sub shop, an organic salad bar, and even a flower section and a sit-down restaurant." BuzzFeed characterizes the typical Wegmans store as "a small, beautifully maintained, self-sustaining city," noting that many stores also have a coffee shop, a butcher shop, a home goods store, and a caterer. 
The chain stocks a huge selection of cheeses and bread
In addition to continually stocking a great selection of produce, Wegmans also has an impressive array of cheeses and bread on hand. BuzzFeed notes that according to Wegmans, your local store could have as many as 300 different varieties of cheese on hand. Similarly, the bakery turns out a wide variety of bread each day. And the chain has actually baked its own bread since the 1920s. But conversely, AdWeek reports that Wegmans is also the largest retailer of gluten-free products.
Each specialty department also provides great customer service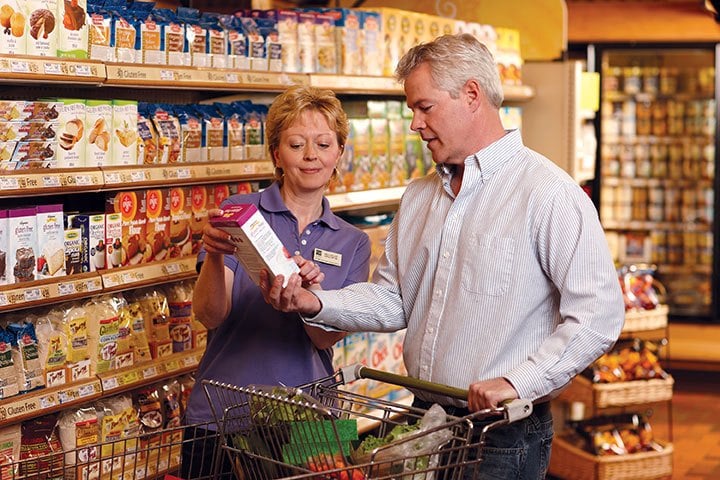 Another thing that customers love about Wegmans and its specialty departments, according to MarketForce? The employees in all of those departments provide great customer service. As AdWeek puts it, "Key to Wegmans' theatrical feel (and key to its fan base, too, apparently) is the employee in the apron." People selling you your food at Wegmans often prepare food in front of you. And in each department, you can find an employee who can help you out and answer your questions, thanks to the chain's extensive training. That's not something you'll find at many other grocery stores.
You can usually find affordable prices at Wegmans
Unsurprisingly, respondents to MarketForce's survey also liked the chain for its affordable prices. Kiplinger reports that despite its huge selection and abundant product displays, you can find great deals and save money shopping at Wegmans. Wegmans' store-branded products, especially, can be a bargain. It's a well-known fact that many generic foods can taste better than the name brand, and Wegmans is the perfect place to see that phenomenon in action.
People don't mind spending time at Wegmans
Kiplinger points out another reason why people love Wegmans: It doesn't feel like a chore to spend time there. At the typical grocery store, shoppers prefer to get in and get out. But because Wegmans' stores are more than double the size of the typical supermarket — and offer plenty of places to enjoy a snack or a meal — shoppers don't mind spending time there. Wegmans encourages that with its coffee shops and sit-down restaurants, and many shoppers love it.
Read more: All Your Favorite Grocery Stores Have These Things in Common
Check out The Cheat Sheet on Facebook!