This New Healthy Fast Food Chain Is 'Top Chef'-Approved
Legacy mega-brands like McDonald's, KFC, Burger King and other mega-brands have dominated the fast food industry for many years. But that might be changing. Americans have been showing a growing interest in healthier fast food — and the industry has responded.
New, healthy fast food chains are cropping up all over the country — and they are growing quickly in popularity. Read on to find out about 10 healthy fast food venues — including one that's Top Chef-approved on page 5 — and make sure you visit ones that strike your fancy.
1. Leon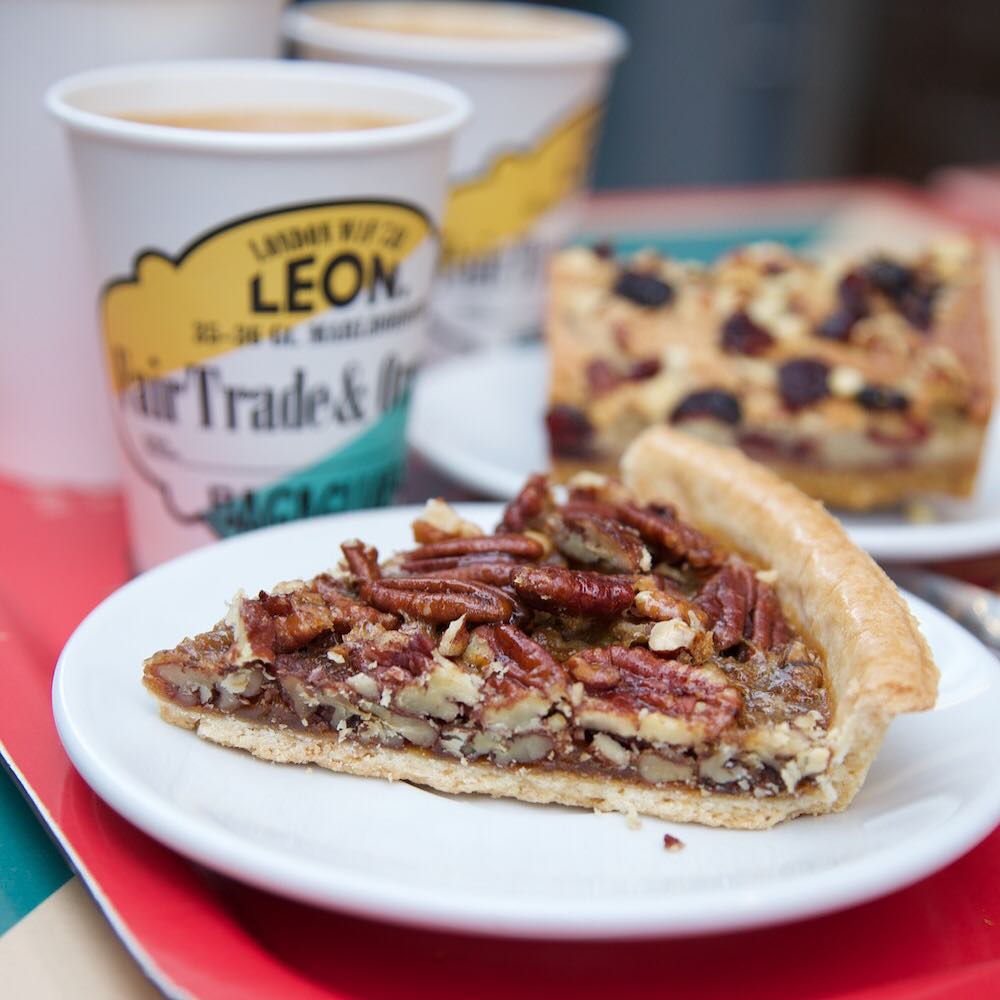 Leon is a London-based fast food place that offers healthy eaters salads, sandwiches, bowls, and wraps — all made from super-fresh ingredients. Leon has branched out mightily and now has nearly 50 restaurants in the United Kingdom and Netherlands, according to Business Insider. And, the chain is coming to America after it got a $31 million funding boost in 2017. Be on the lookout for it.
Next: A healthy drive-through?
2. Salad and Go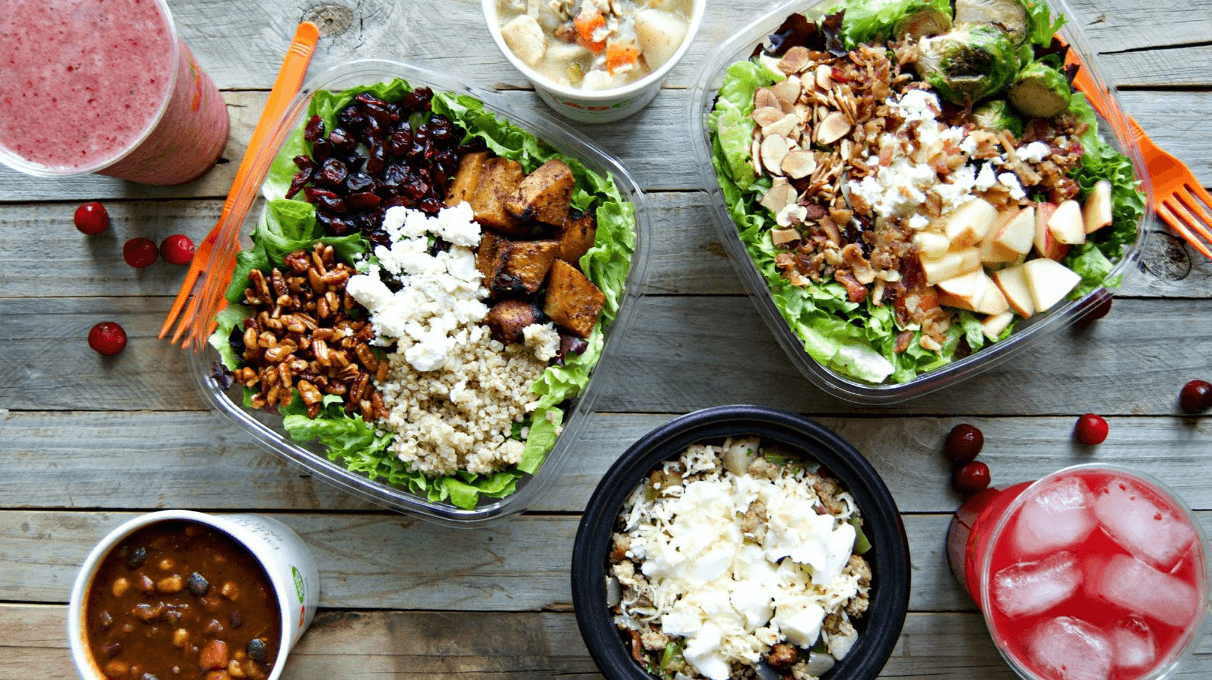 You can get a 48-ounce salad at Salad and Go for around $6, according to Business Insider. You can also spend just $4 on a variety of soups, smoothies, and breakfast items. Roushan Christofellis, co-founder of the chain, told Business Insider that the chain offers drive-through service because he wanted the brand to rival other fast food chains by making ordering fast and convenient. Launched in 2016, the chain now has six open locations and plans for eight more by the end of 2018. By 2020, Salad and Go plans to expand even more in the U.S.
Next: Vegan vittles
3. Veggie Grill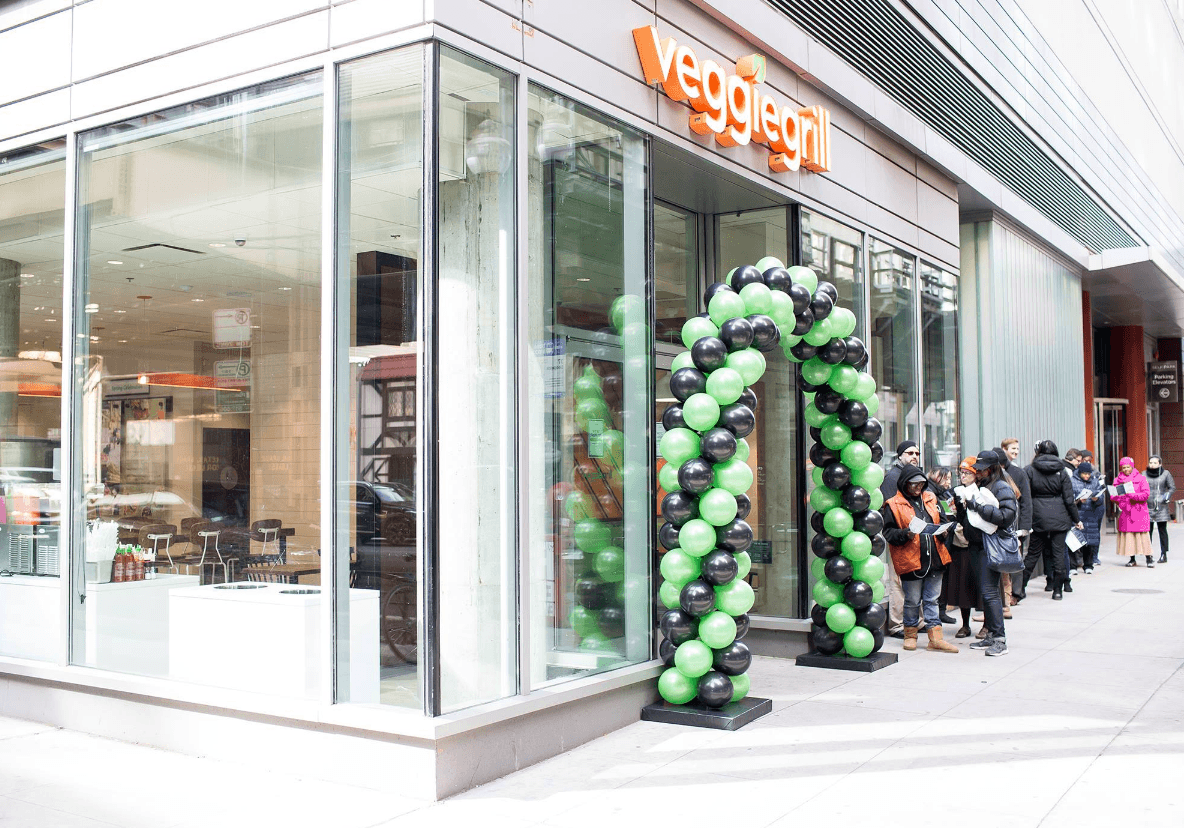 Yes, there is a vegan chain. It's called Veggie Grill, and it serves burgers, according to Business Insider, for anywhere from $3.50 to $11.50. Of course, the burgers consist mainly of pea protein and the chicken sandwiches are made of wheat, soy, and pea protein. With 30 locations in California, Oregon, Illinois, and Washington, the chain plans on expanding nationally since it received $22 million from its investors. In fact, Veggie Grill plans to double in size by 2020.
Next: A techy fast food joint
4. Eatsa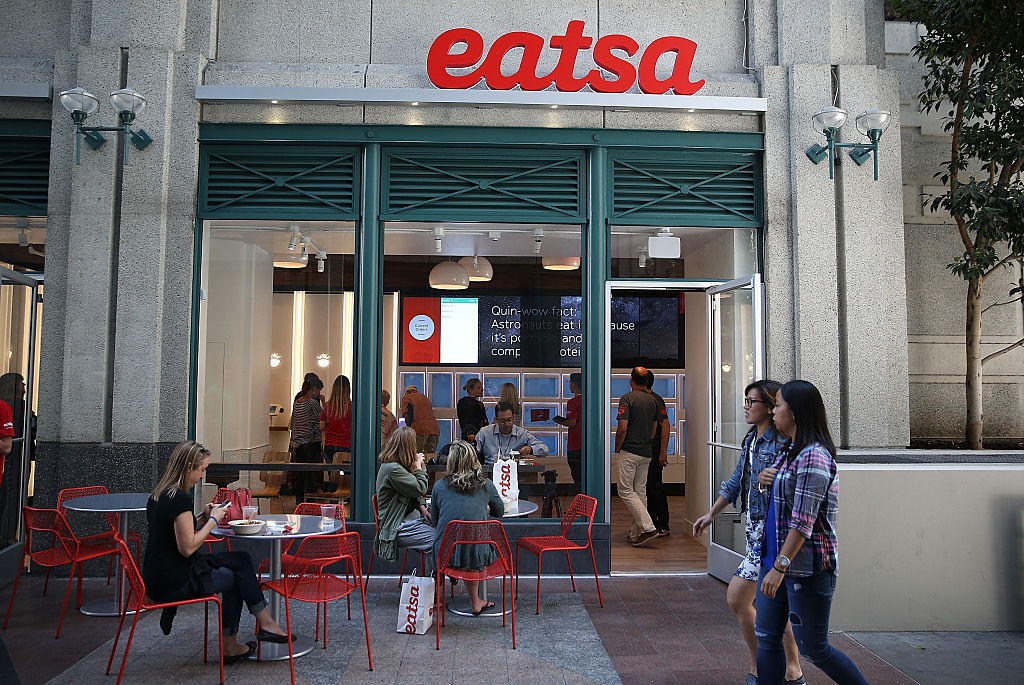 Eatsa is a vegetarian chain where customers order on iPads and pick up their food from automated cubbies. The chain's meals have only from 450 to 700 calories in them, and its signature quinoa bowls — cost around $7. Eatsa was founded in 2015 and has four locations in Los Angeles and San Francisco, according to Business Insider. The chain added a location in the District of Columbia in 2016 and another one in New York City in December 2018.
Next: This one got the Top Chef seal of approval.
5. LYFE Kitchen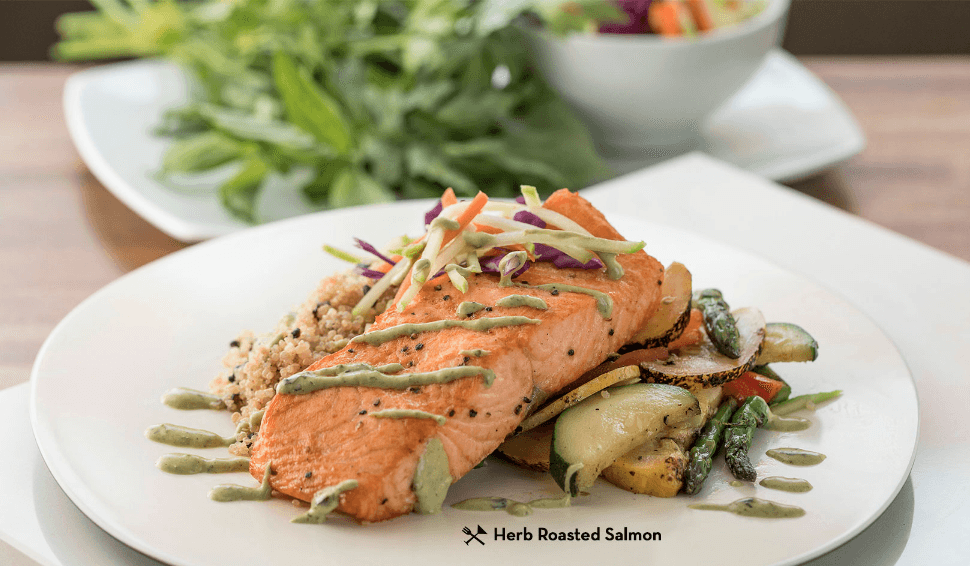 Lyfe Kitchen was founding in Palo Alto, California, in 2011, and currently has 20 locations in California, Colorado, Illinois, Nevada, Tennessee, and Texas, according to Business Insider. Everything on the menu has fewer than 600 calories and 1,000 mg of sodium, and the chain does not use high-fructose corn syrup, trans fats, MSG, butter, cream, or preservatives. Most food items cost less than $10. Bonus: Oprah's former personal chef, Art Smith, who appeared on Top Chef, backs LYFE Kitchen.
Next: Farm-to-table fast food?
6. Dig Inn
Dig Inn's menu features a lot of locally sourced veggies, such as maple and sriracha-glazed Brussels sprouts, according to Business Insider. It also offers dishes such as poached wild salmon. Launched in 2011, the chain now has 14 locations in New York City and one in Boston. CEO Adam Eskin says the company will open more locations in Massachusetts and then branch out to a third state by 2018. A plate at Dig In will set you back from about $8 to $10 — the company partners with local farmers to keep its prices low.
Next: Say yes to a $5 meal.
7. The Kitchenette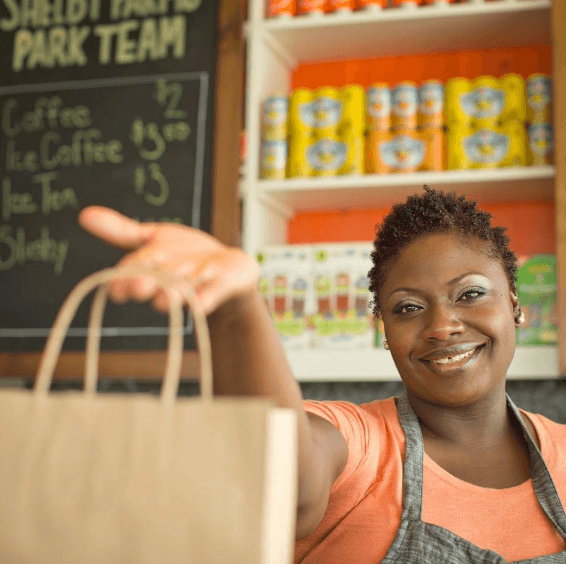 Elon Musk's brother Kimbal opened this fast food place in August 2016. And most things at the place cost only $4.95, including sandwiches, soups, and salads — the majority of which cost $4.95. It's located in Memphis, Tennessee, and it's part of Kimbal Musk's restaurant chain called the Kitchen, according to Business Insider. Musk does have plans to launch more Kichenettes, but so far there isn't a timeline. Just hope he opens one near you.
Next: Healthy fast food in Target?
8. Freshii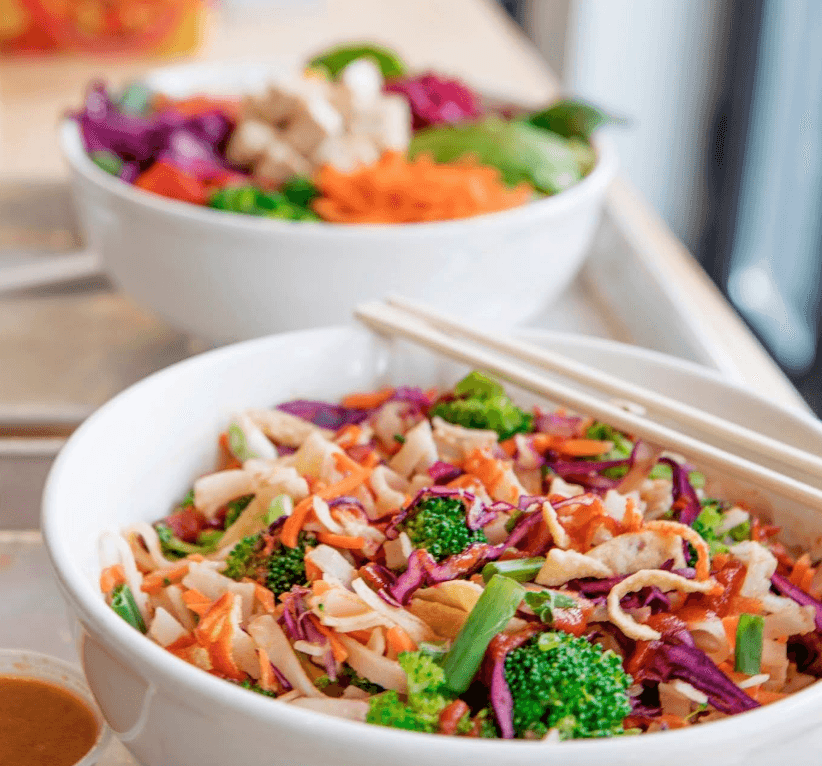 Freshii is a Canadian fast food franchise that offers wraps, salads, and bowls, most of which cost less than $7 and contain fewer than 700 calories. It has 300 worldwide locations — it was founded in 2011 — and it's a very popular healthy fast food place. New locations have cropped up in 2015, 2016, and 2017 inside airports, stadiums, and Target stores.
Next: A sliding-scale fast food chain
9. Everytable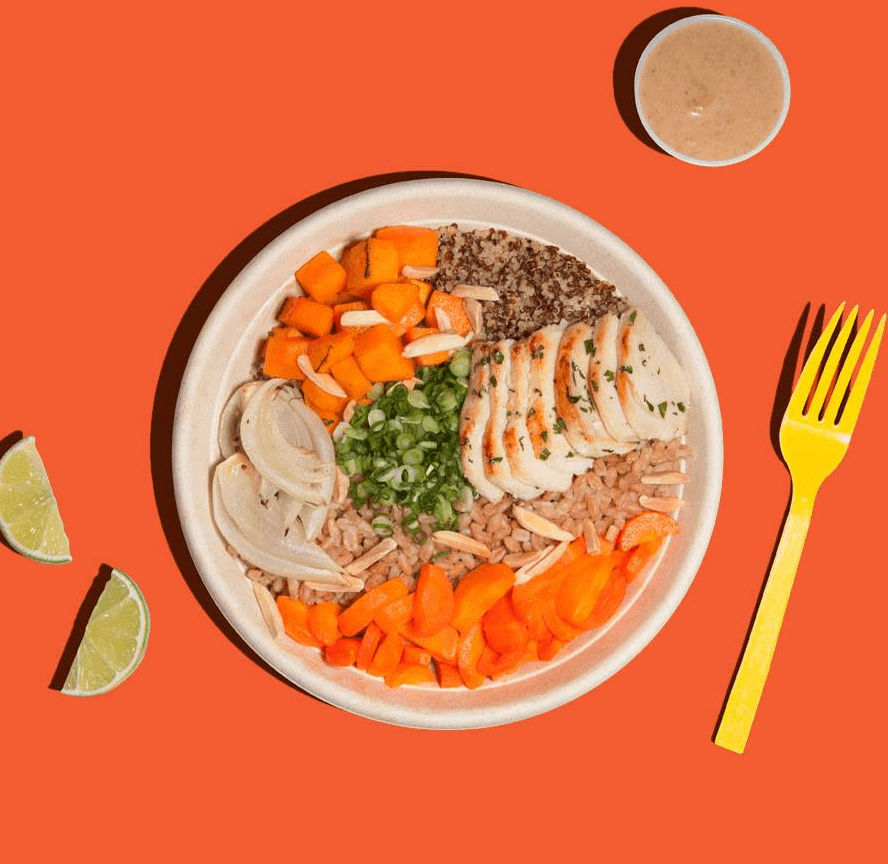 Everytable launched in 2016 in Los Angeles and hit the scene with a wild idea: it Los Angeles location in adjusts its prices depending on what its local customers can afford. Yes, that's correct — its prices are different on its menus at different locations, with the idea that wealthier neighborhoods can partially subsidize the stores in lower-income neighborhoods.
Everytable uses no artificial colors, preservatives or flavorings and offer nothing fried and no refined grains. Its co-founders, Sam Polk and David Foster, plan of expanding first in Los Angeles and then to other U.S. cities, according to Business Insider.
Next: A sliding-scale fast food chain
10. LocoL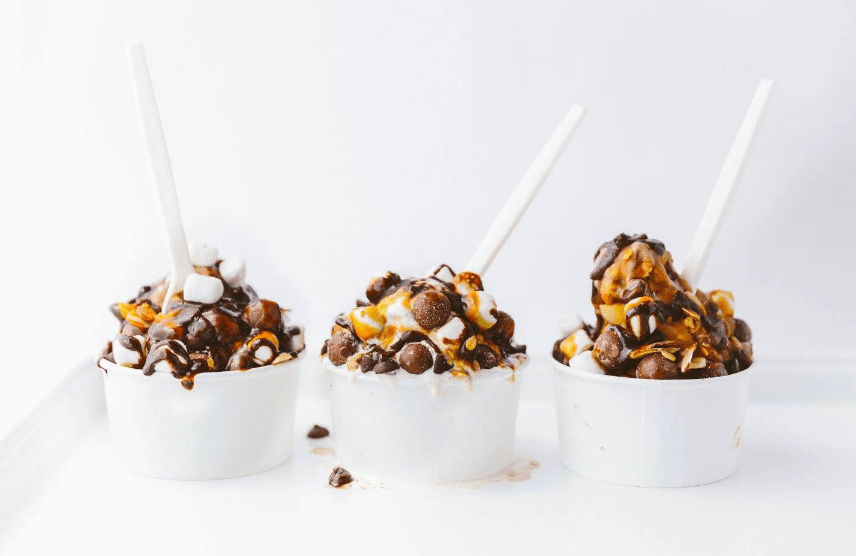 Celebrity chefs Roy Choi and Daniel Patterson came up with the idea to open LocoL, a California eatery that offers everything on its menu for $6 or less, according to Business Insider. All of the food is locally sourced and contains whole ingredients — its burgers are 30% cooked grains and tofu and its chicken nuggets contain barley.
Launched in 2016, LocoL has three brick-and-mortar locations as well as food trucks in Los Angeles. Choi and Patterson plan to open nine locations nationwide, including a coffee shop and a kitchen. At LocoL, you can get a $4 cheeseburger just as fast as you can at McDonalds, only it's much better for you.
Read more: Fast Food Restaurants Are Dropping These Items From Their Menus — Even Though People Love Them
Check out The Cheat Sheet on Facebook!