Thoughts We All Have While Watching HGTV's 'Fixer Upper'
Have you seen the breakout hit renovation show, Fixer Upper? If the answer is "no," then you're definitely in the minority. HGTV claims that it's far and away the most successful show to ever air on the network, and while it's predictably popular with women in the 25-54 age group, even men are tuning in and staying captivated.
From Chip and Joanna Gaines' seemingly perfectly relationship to Joanna's effortlessly perfect design sense, it would be easy to hate this dynamic duo out of sheer jealousy. But somehow that doesn't happen — probably because they're just so darn adorable.
Watching a few episodes will make you want to laugh, cry, cheer, and then call the couple up and become best friends. Ahead, we round up the top thoughts that go through our heads every time we tune in to Fixer Upper.
1. They are so freaking cute together


Chip and Joanna are the epitome of #relationshipgoals. Sweet and silly, loving and supportive, self-deprecating yet kind-hearted, their relationship is enough to make even the grinchiest heart melt a little and start to believe in the power of love. It's proof that publicly hating on your spouse is so last season.
2. Ugh, I want to live on a farm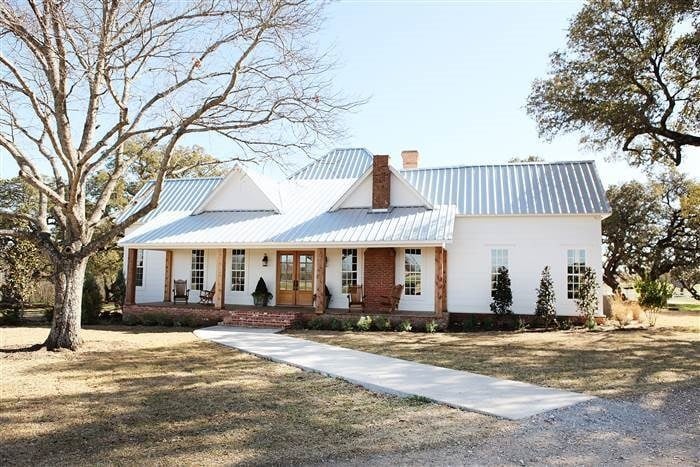 Leave it to Chip and Jo to totally glamorize the farm life. From the wonder of new calves being born to the Instagram-worthy photo ops of the kiddos chasing around goats and chickens, it's like they magically make all the less-than-perfect aspects (you know, like getting up at the crack of dawn and shoveling manure) disappear.
3. Wait … houses in Texas are how cheap?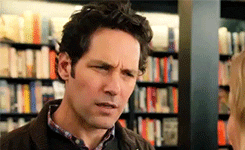 Home prices vary wildly across the country, and, obviously, the most expensive places to live are in bustling metro areas and their suburbs, not in rural Texas. Still, we can't help but wonder how some of those gorgeous (though dated) homes could be similarly priced to what people spend on new cars.
4. I wonder if I could find a job in Waco
At this point, we hope Chip and Joanna have keys to the city or their own statue to reward them for all the positive press they've bestowed upon their hometown. Waco, Texas, may have a sketchy past (remember when it was only known for a crazy cult standoff in 1993?), but thanks to Fixer Upper, the city has a totally new and improved reputation.
5. House 2? Are you kidding me right now?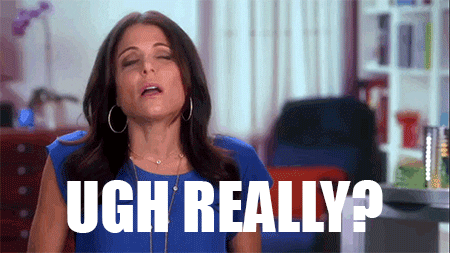 Home buyers probably see more than three houses, but still, it always seems like they manage to pick the weirdest one. Or maybe it's just that all of them are actually awesome when in Chip and Joanna's capable hands.
6. Look out walls, it's demo day!
No matter how much Chip tries to talk her out of it, Joanna's first order of business is usually to knock down a few walls and create an open concept living space. Chimney place in the middle of the house? No worries, she'll have Chip and crew move it. And no matter how much effort it takes, the end result is always worth it.
7. Subway tiles make everything look better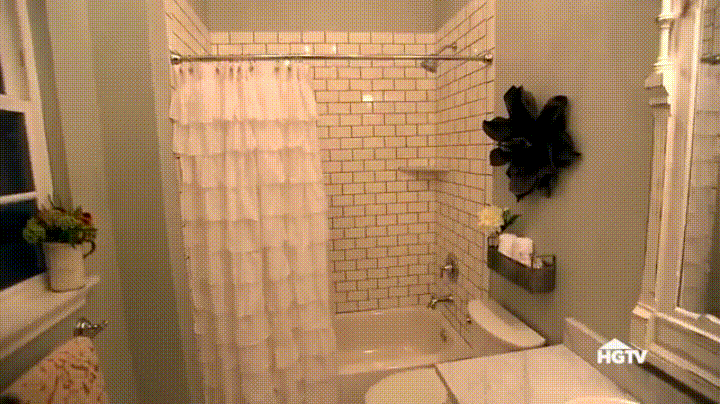 Joanna knows the value of well-placed subway tiles, using these classic tiles instead of trendier options literally always looks good. Kitchens? Yes. Bathrooms? Yes. Laundry rooms? Sure! Subway tiles + black grout = perfection.
8. So. Much. Shiplap.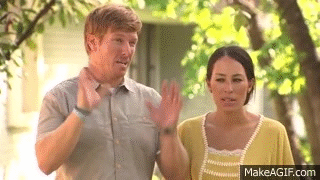 At this point if you look up "shiplap" in the dictionary, you'll just see a photo of Joanna Gaines' smiling face. According to Merriam-Webster, shiplap is "wooden sheathing in which the boards are rabbeted so that the edges of each board lap over the edges of adjacent boards to make a flush joint." According to Joanna? Shiplap is life.
9. She must have, like, 12 kids
Despite what seems like an endless revolving door of adorable, well-dressed, and helpful offspring, a little research reveals that Joanna is a mom of two girls and two boys: Drake, Ella, Duke, and Emmie.
10. Can I just have everything in Joanna's closet? Is that an option?
Busy mom of four, business owner, wife, entrepreneur, farmer, Joanna still somehow has time to put together outfits that aren't fussy, just straight up fashionable yet classic. It's like she's not even human sometimes.
11. Do these lucky homeowners get to keep the furniture?!
The answer, sadly, is no. Unless they want to purchase it all, of course.
12. How many antique stores does Waco have, anyway?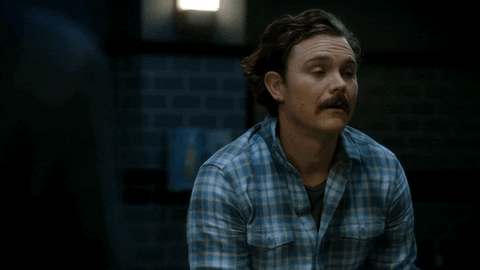 Seriously, is there one on every street corner? Because it definitely seems that way.
13. Giant clock coming up in 3, 2, 1 …
While all of Chip and Joanna's renovations are slightly different, there are a few key elements that show up consistently throughout every single season. Shiplap, barn doors, and giant clocks are a few you'll see in just about every episode.
14. Chip is such a weirdo (but, like, in a good way)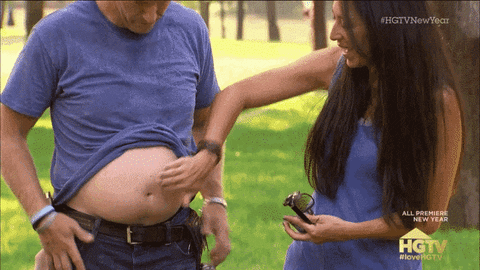 Chip Gaines' antics are silly, bordering on obnoxious. But they rarely cross over into annoying — at least not to the ever-patient Joanna. She seems to think he's funny even when most of the audience is sitting there saying, "Seriously?" Overall, her saint-like acceptance of his shenanigans helps to make him bearable.
15. Oh, Joanna. White couches again?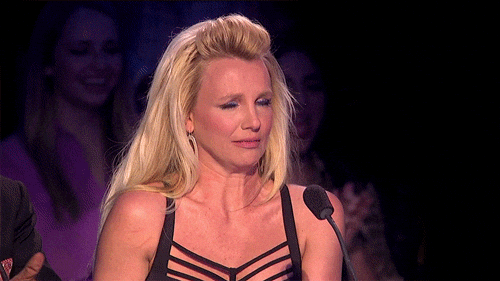 They look good, but are they practical? Probably not. Unless you have perfect, mess-free children like Chip and Joanna do, of course.
16. Ugh, I wish my significant other was that handy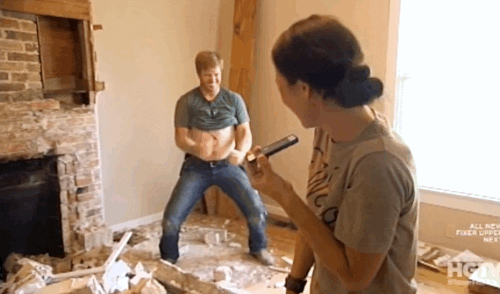 Whether you love him or think he's mildly obnoxious, one thing is undeniable: Chip Gaines can get work done. He's sparked jealousy in the hearts of remodel-envious women (and men) across the country.
17. Maybe we should plan our next vacation to Magnolia Market
From rusty old silos to a bona fide retail wonderland, Magnolia Market has become a true destination. Sure, they have an online presence, too. But that's not the same as seeing the merchandise in person and sampling a cupcake or two from the bakery. Plus, with plenty of events throughout the year, it makes total sense to coincide your next vacation with a little shopping, right?
18. How much does that giant house poster cost, anyway?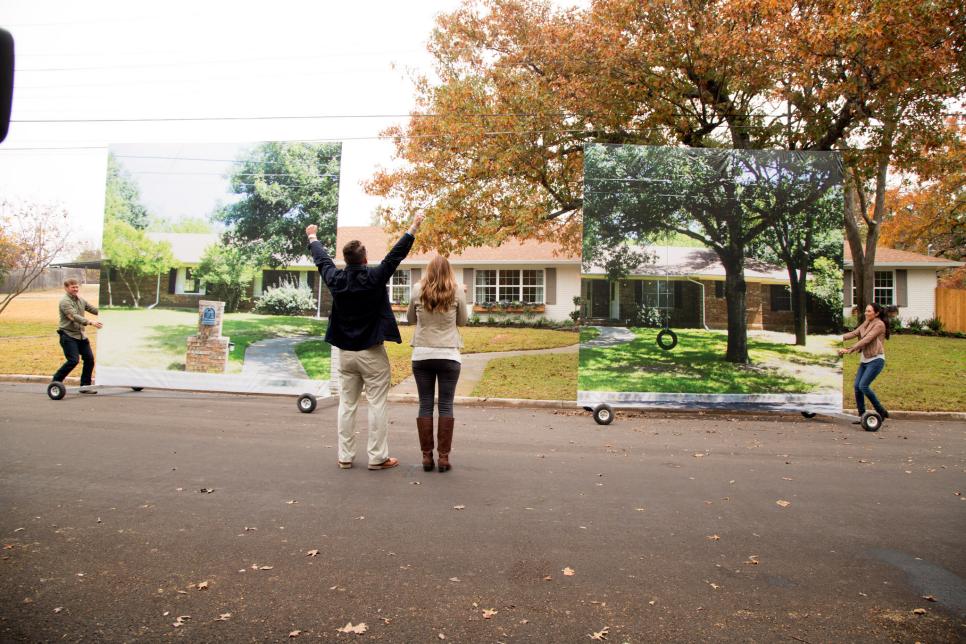 At this point, it's probably overkill, but we still can't get enough of that giant poster of what the house looked like "before." Each one is 24-by-12-foot canvas, and after the big reveal, Chip and Joanna fold it up and give it to the family.
19. What happens to the rooms they don't renovate?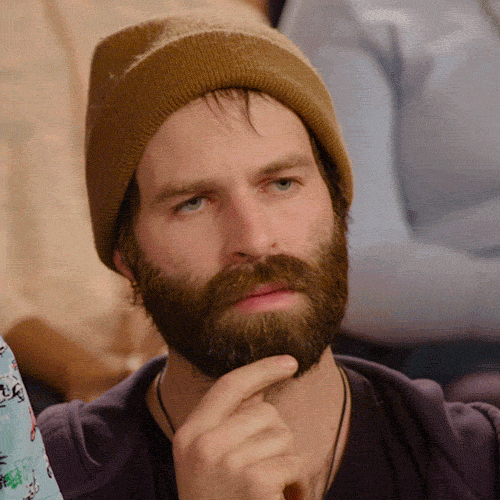 Not every room makes it onto the show, and not every room gets a makeover. As Joanna has said, "At times, we only work on rooms that are of priority to our clients and that work within their budget. Some homeowners want to finish off their other rooms on their own since it is mainly cosmetic (paint and carpet). Other times, we finish the spaces for them after the reveal and this is separate from the budget shown for TV. We help them finish their renovation even when the cameras aren't rolling. It all depends on budget and our clients' priorities for their home renovation."
20. I wonder if they'll ever start renovating in my city
Sorry, that isn't happening any time soon. The couple seems content to continue renovating in their backyard, citing family obligations as the main reason they want to stay in Texas. If they did branch out, the cities they mentioned as possible targets are Salt Lake City and New York.