The Top 20 Delis and Diners in the United States
There's just something about good diners and delis. Maybe it has to do with the neighborhood sensibility, where regulars can strike up a rapport with the waitress who just gets you. Or maybe it points more to the types of foods we, as a society, like to eat. Whatever the cause, we love our Diners, Drive-ins, and Dives even more than the frosted-tipped host. Chances are, one of these will fall within an easy drive of your house. If not, you might want to add one of these foodie cities to your travel wish list.
1. Katz's, New York City, New York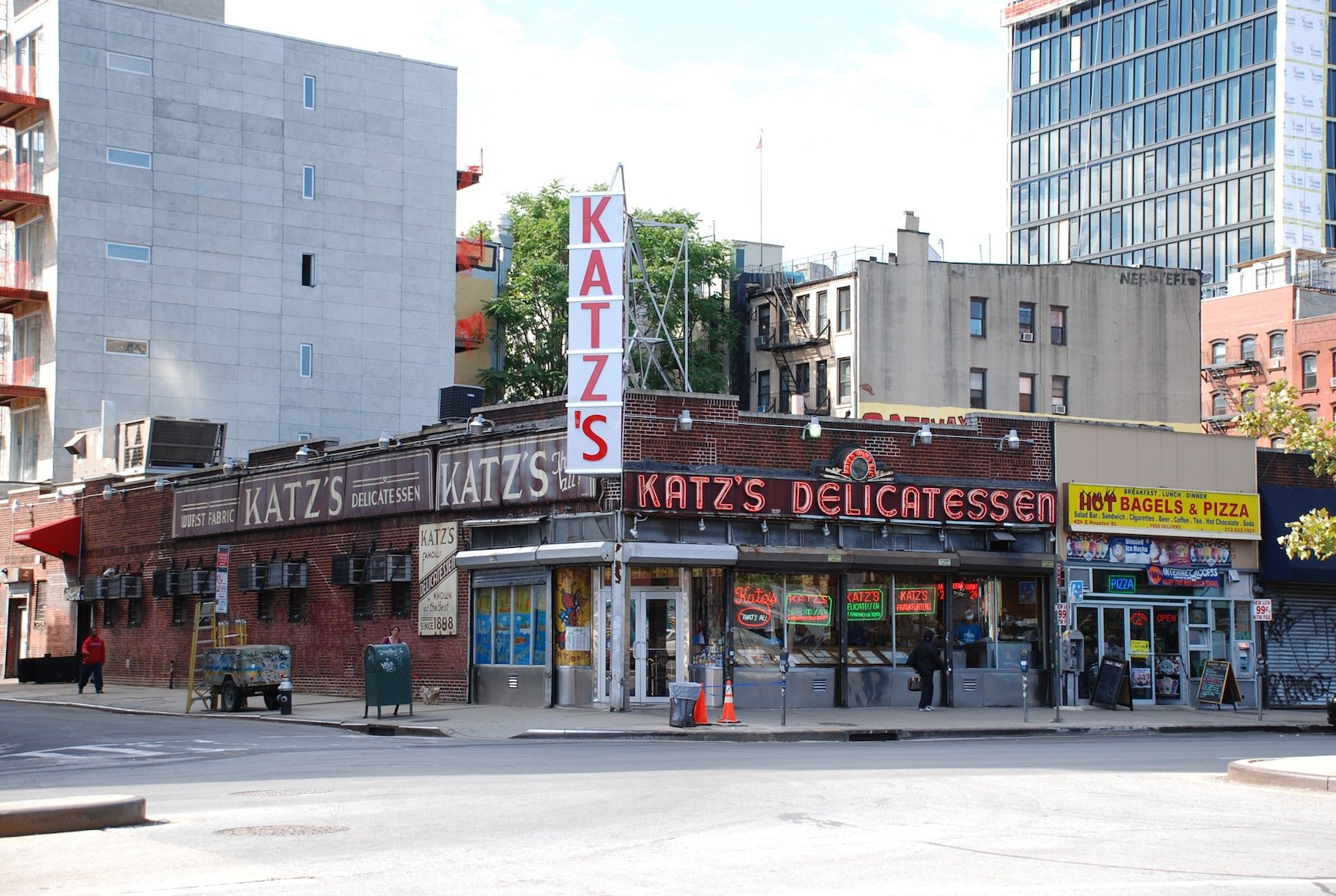 Katz's Deli, on New York's Lower East Side, has become a New York institution. The now-iconic deli opened its doors in 1888, originally serving immigrant families who settled there. If you don't get a pastrami and corned beef on rye — with mustard, of course — you did not go to Katz's. Insider tip: The sandwiches, which contain towering piles of shaved meat, can feed two.
Next: This cafe serves breakfast all day, for late-risers.
2. Cadillac Cafe in Portland, Oregon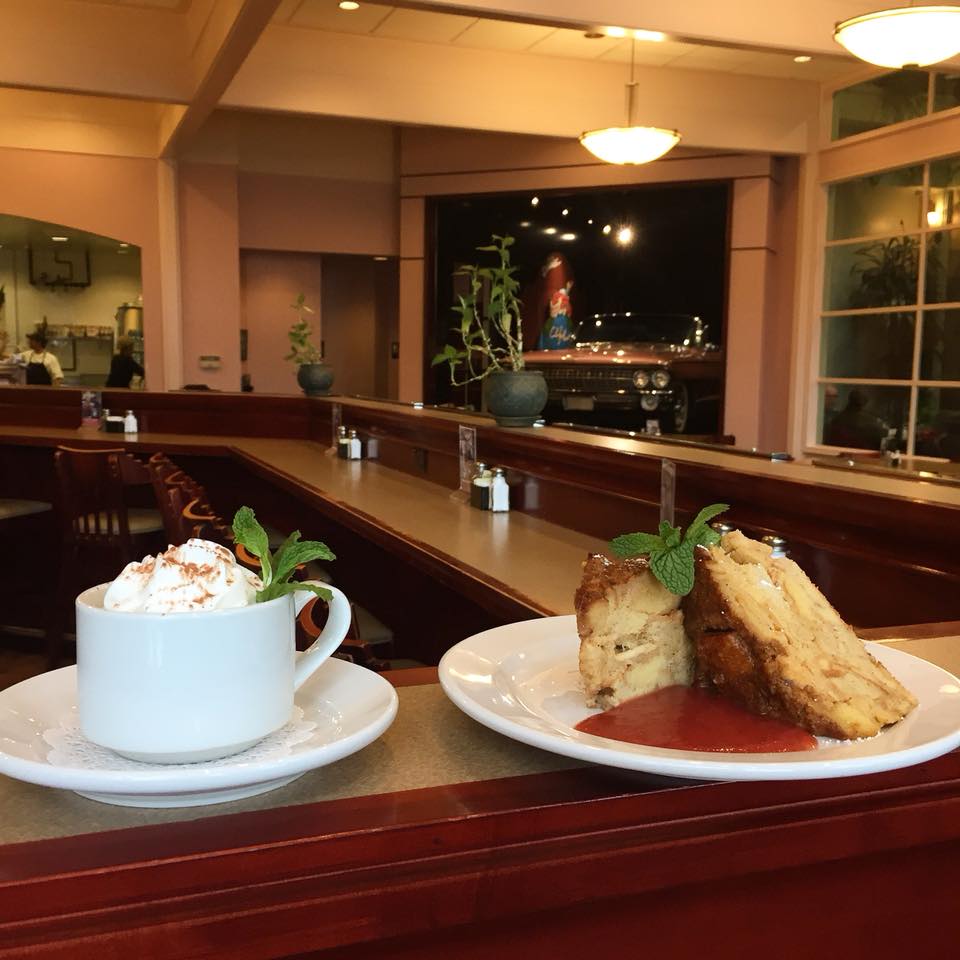 Like any good diner, Portland's Cadillac Cafe serves breakfast all day. That means you can dig into its famous Bunkhouse Vittles whenever your little heart desires. The platter includes Cadillac's juicy homemade chicken-apple sausage, a rich slice of hazelnut French toast, and a pile of perfect hash browns. Meat-lovers, don't sleep on the Cadillac burger. With bacon, three cheeses, and sweet onion jam on top of a juicy patty, this one makes the record books.
Next: When craving a muffaletta, you want to head to this joint.
3. Cochon Butcher in New Orleans, Louisiana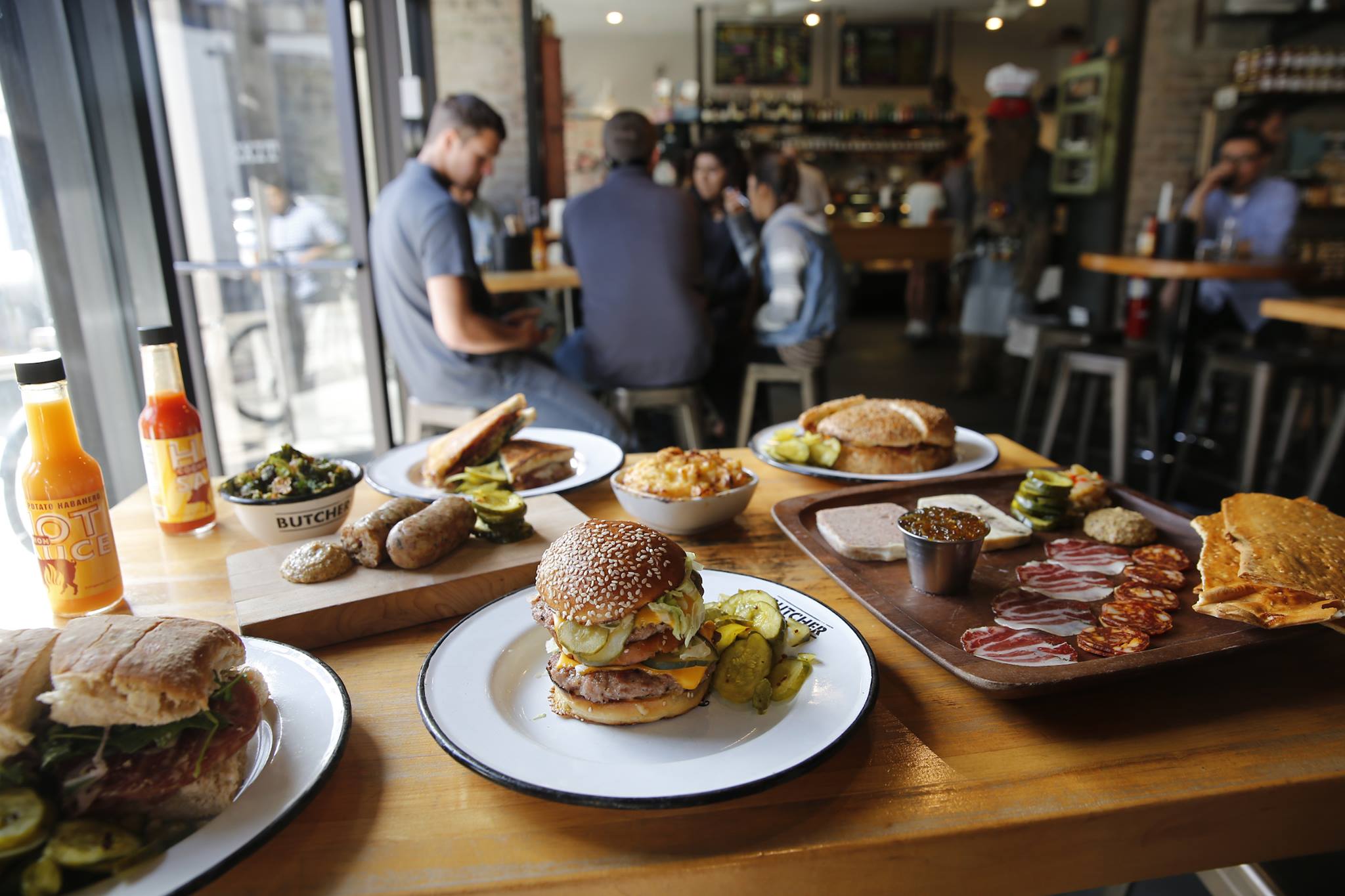 Po-boys aside, the muffaletta really reigns supreme in New Orleans. Yes, you can get the intimidatingly large stack of mortadella, salami, mozzarella, ham, olive tapenade, and provolone on a sesame-topped loaf a lot of places. But the James Beard award-winning chef Donald Link's Cochon Butcher, makes a version you do not want to miss. The combination wine bar and butcher counter makes some of the best sandwiches in the city, period. Did somebody say house-cured meat?
Next: This is one deli we will definitely queue up for.
4. Zaftigs in Brookline and Natick, Massachusetts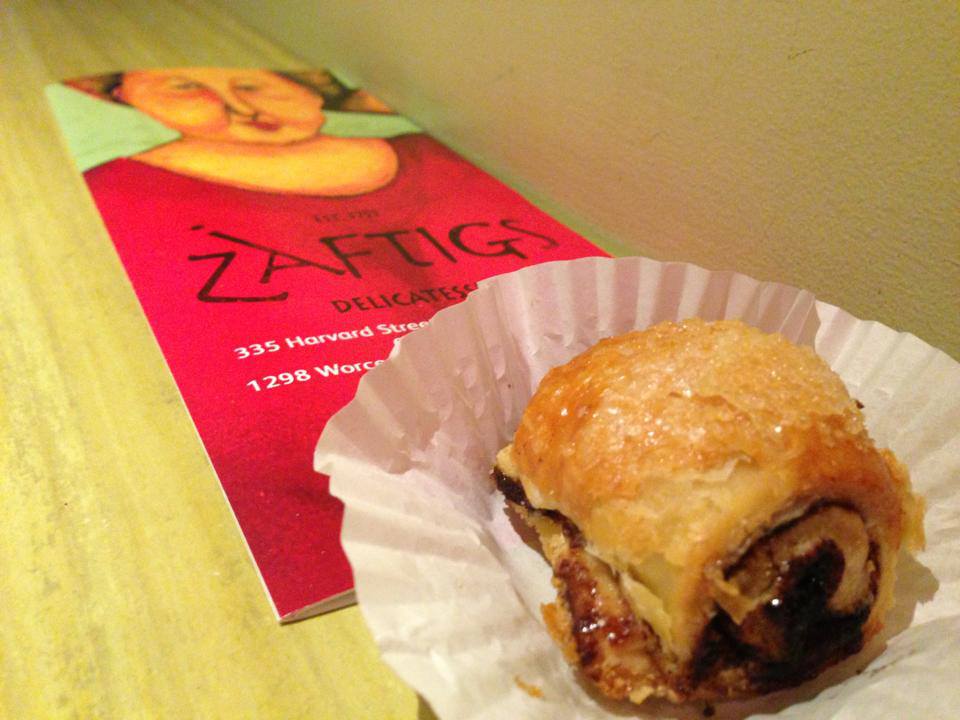 Locals line up around the block to get into the two locations of Zaftigs, the best deli in greater Boston. Go for the all-day breakfast with awesome benedicts, scrambles, and pancakes. Get the chocolate French toast with raspberry sauce, but prepare yourself to need a nap afterward. The lunch and dinner menu also features some real standouts, like "loaded" latkes, homemade borscht, and slow-cooked brisket that gives tender a whole new definition.
Next: Tourists and locals alike love this Union Square diner.
5. Pinecrest Diner in San Francisco, California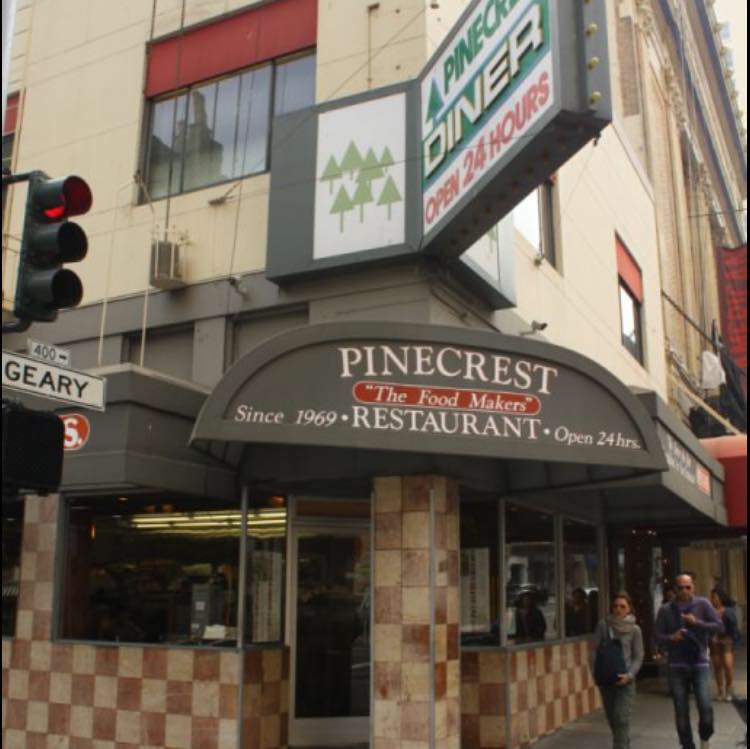 The Pinecrest Diner runs 24 hours a day, feeding both tourists and partiers from nearby Ruby Skye. All-day breakfast standards soak up any lingering hangovers, but don't ask for poached eggs. Back in 1997, a cook shot and killed a waitress after an argument over an order of poached eggs. To this day, the kitchen won't serve any.
Next: Even native New Yawkers love this Minnesota deli.
6. Be'Witched in Minneapolis, Minnesota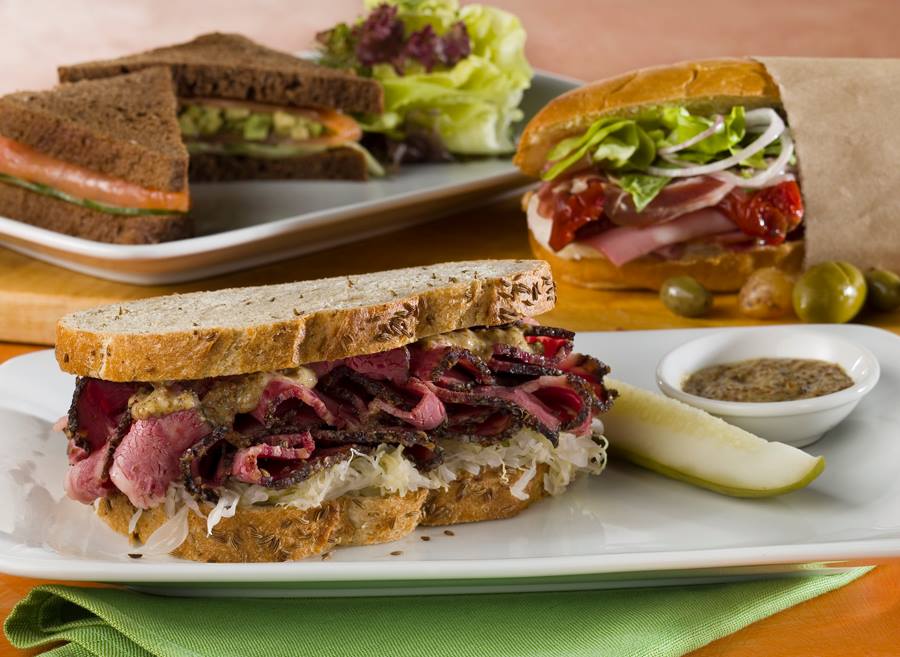 Chef Mike Ryan brings his pastrami A-game, and even New York transplants have to hand it to him. In addition to deli classics, Be'Wiched turns out adventurous sammies, too. Try the tuna confit on focaccia with preserved lemon or the smoked turkey ciabatta with bacon, Medjool dates, and goat cheese. Veggie options come as creative as the meat, so herbivores can also go home happy.
Next: A former president has sang the praises of this Chicago standby.
7. Manny's in Chicago, Illinois
Every sandwich weighs in with nearly a pound of meat at Manny's, which has overfed the masses for more than 70 years. The cafeteria-style restaurant really packs 'em in for its classic comfort food. Even Barack Obama has chowed down on Manny's corned beef, but Reubens, brisket, short ribs, and meatloaf also win high marks. Don't leave without a slice of homemade pie.
Next: Get the original of this famous New Jersey sandwich at this hot spot.
8. Town Hall Deli in South Orange, New Jersey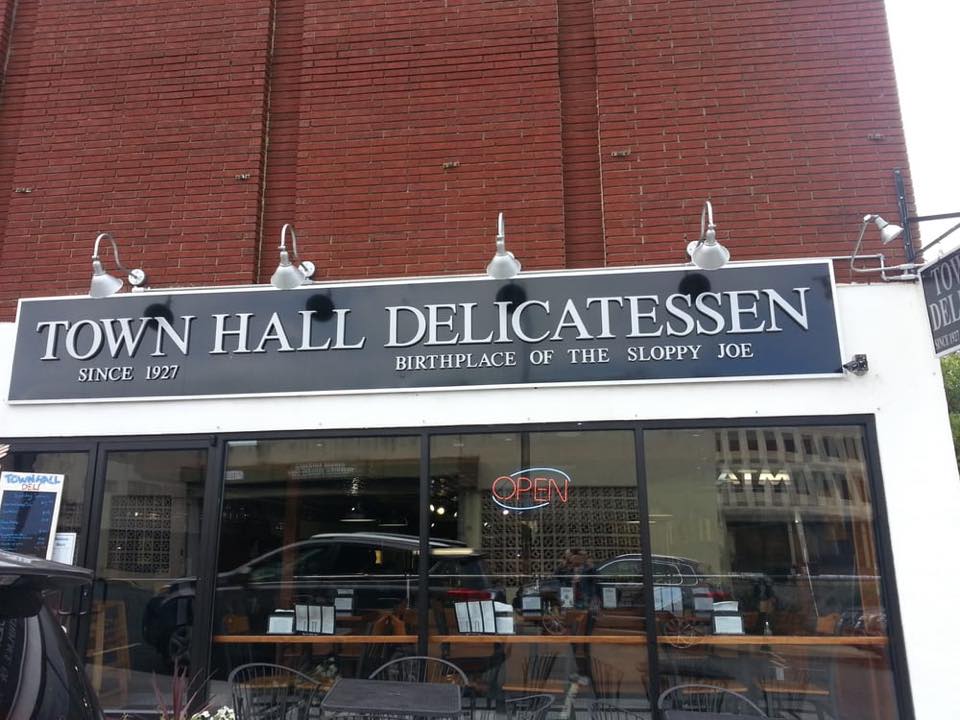 New Jersey has a reputation for pork rolls, but did you know the Sloppy Joe also originates there? At Town Hall Deli, dig into the original and forget you ever knew the canned stuff. If you don't love a little mystery meat, try the classic steak sandwich, the best muffaletta this side of Dixie, or the Thanksgiving dinner-on-a-bun Gobbler. Warning: Everything here gets messy, so maybe don't wear white.
Next: You will want to stop at this award-winning deli on your next trip to LA.
9. Langer's in Los Angeles, California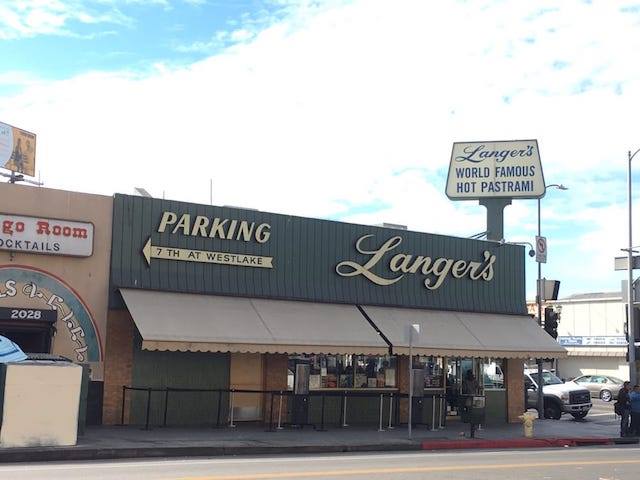 Since opening its doors in 1947, Langer's Delicatessen has become one of the best delis on the West Coast. In 2001, the James Beard Foundation gave Langer's the Bertolli America's Classics Award. That honor "is presented each year to a select few restaurants noted for timeless appeal, beloved for quality food that reflects the history and character of their communities," according to the organization. You want to get the Reuben here, but you really can't go wrong, period.
Next: This restaurant has been in business since before you were born.
10. Daley's Restaurant in Chicago, Illinois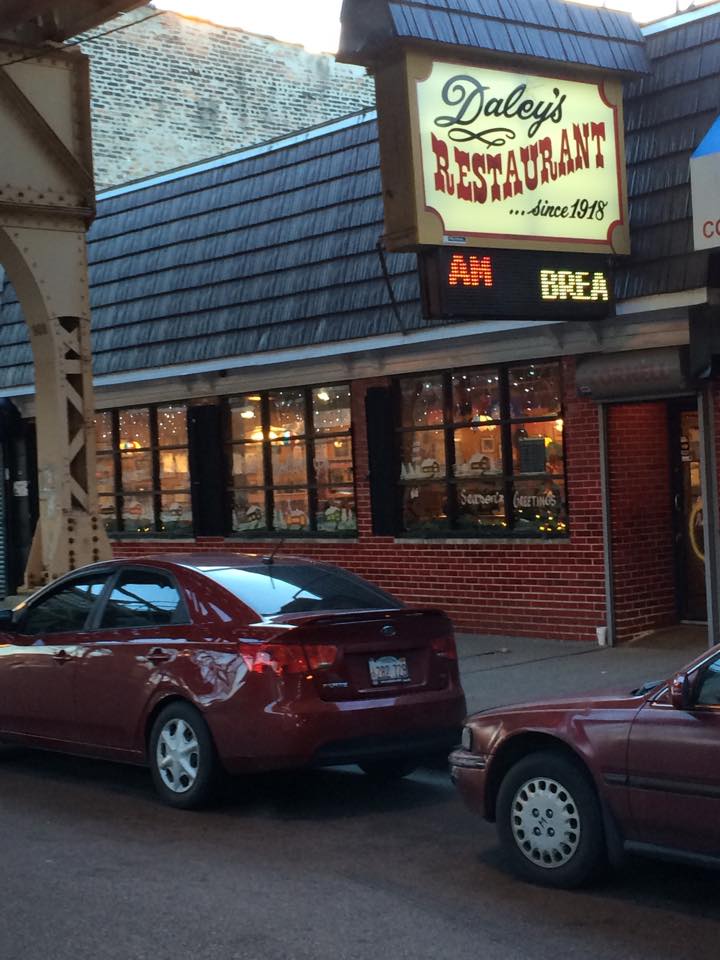 Daley's restaurant originally opened in 1892, and the second incarnation welcomed its first customers in 1937. Whichever you count as the official opening, it ranks as one of the oldest restaurants in Chicago. It has survived the test of time for good reason — good food. Mornings bring the biggest crowds of both students and neighborhood folks. Go for waffles with a side of wings (because why not) and fluffy omelettes with warm, fresh biscuits.
Next: It opened for factory workers, but now welcomes brunch aficionados.
11. The Echo in Cincinnati, Ohio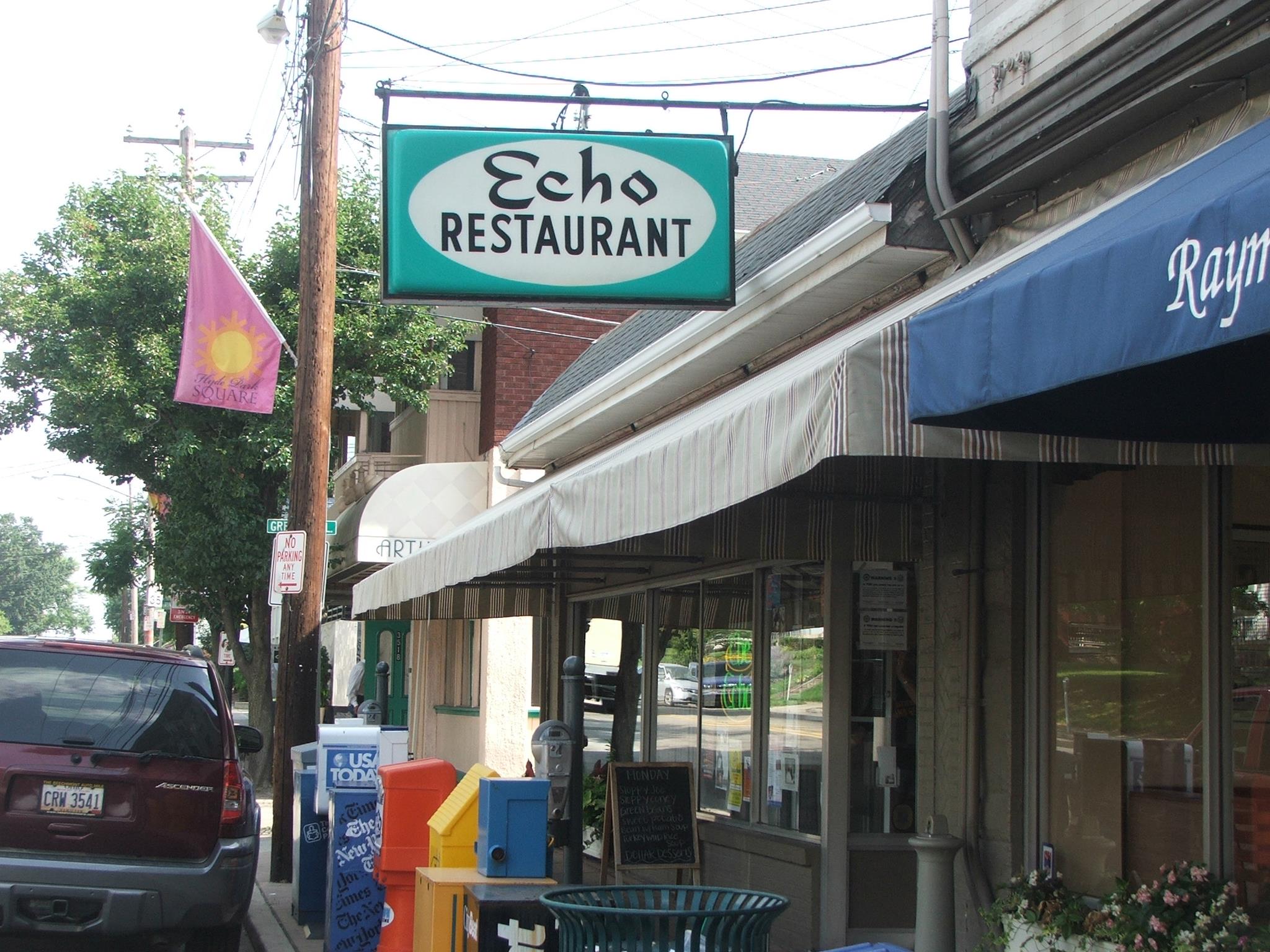 Open since 1945, this Cincinnati staple started as a spot for factory workers to start or end their days. Today, hearty classics like Cincinnati chili, corned beef hash, and griddled sammies have everyone coming back for more. A solid selection of homemade pies in classic diner favorites satisfy the sweet tooth. Check out the "hangover helper" section to cure what ails you. The Hot Mess in particular sops up your sins with home fries, scrambled eggs, bacon, and sausage, topped with sausage gravy and cheese.
Next: If you love a good Cubano, you have to try this place.
12. Enriqueta's Sandwich Shop in Miami, Florida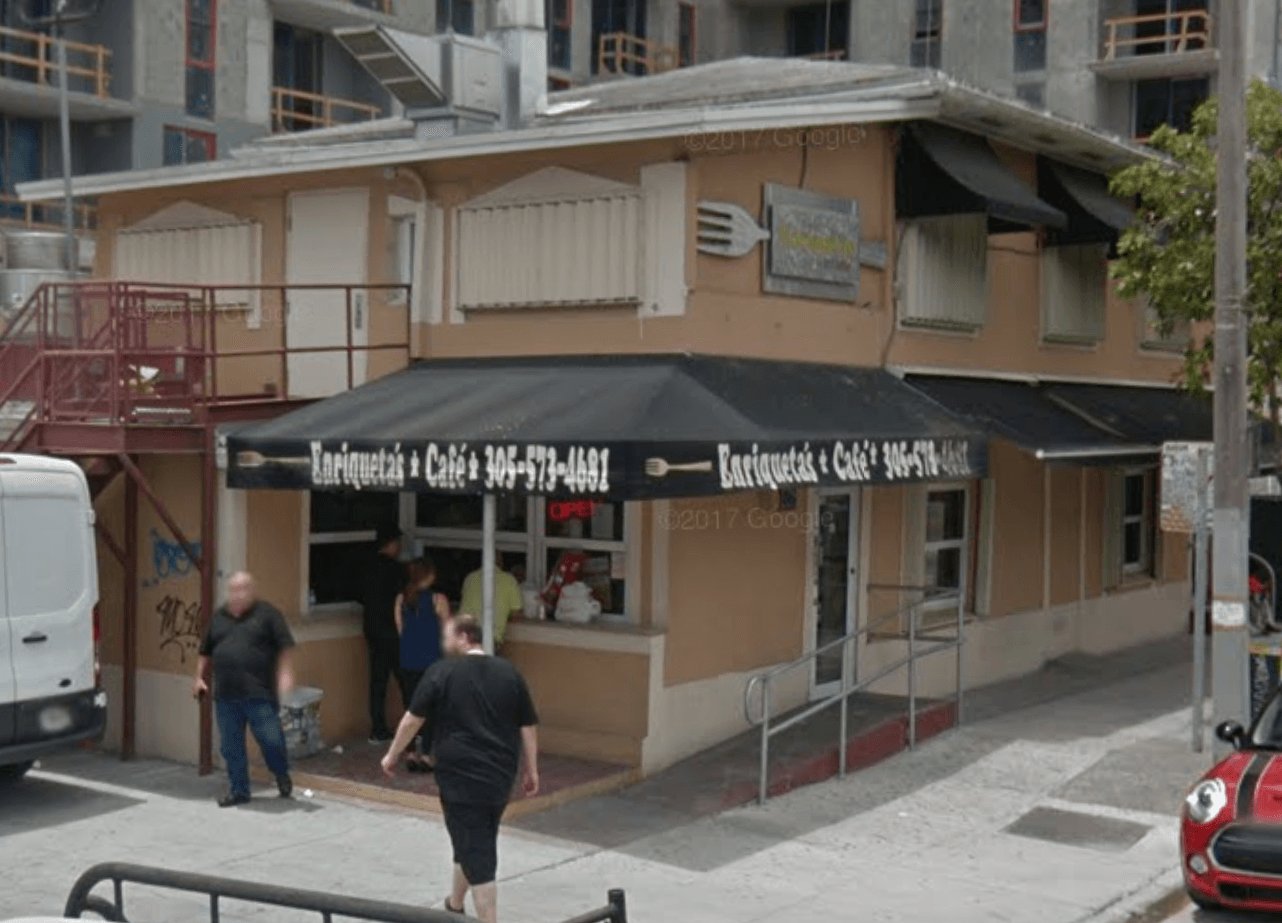 This tiny Edgewater institution makes the best Cubano in Miami. In other words, it makes the best Cubano in the world. Don't believe it? Try it for yourself! Once you conquer Enriqueta's Cubano, try the Medianoche, with ham, pork, cheese, pickles, and mayo on egg bread. You really can't go wrong with any of the options, but get in line early — Enriqueta's closes at 4.
Next: The following favorite ran out of food on day one. (They made more).
13. Mitchell Delicatessen in Nashville, Tennessee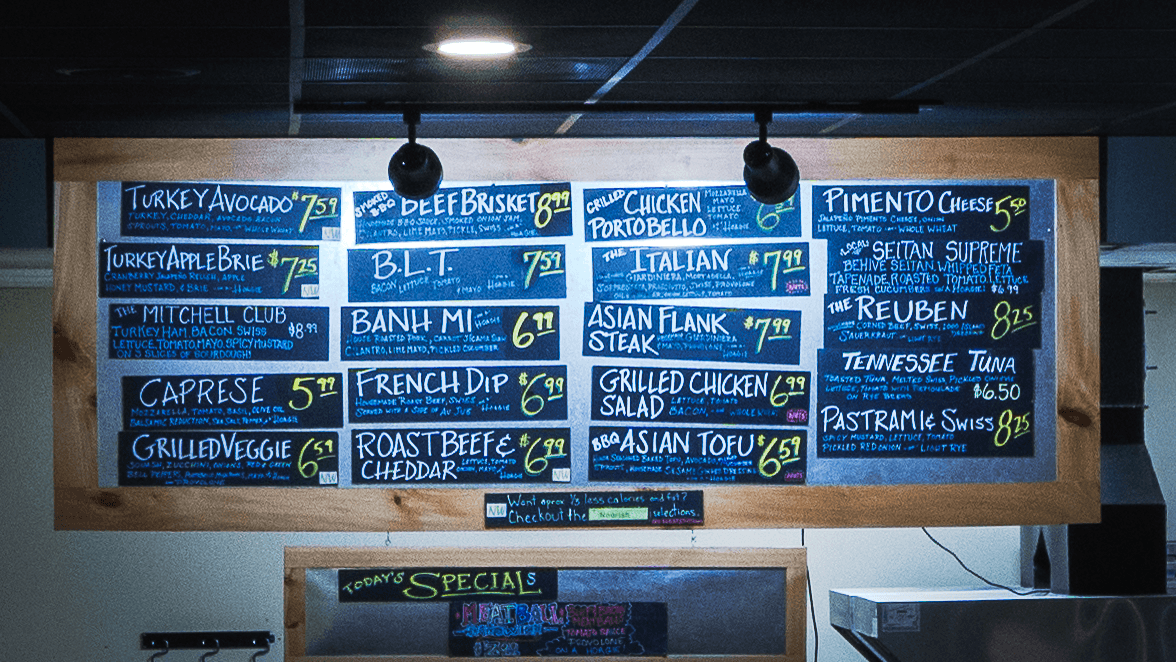 When chef David Mitchell opened his deli one day in 2008, he completely ran out of food. That bode well for the East Nashville market and restaurant, with all-natural ingredients in seriously 'grammable sandwiches. Its amazing Asian flank steak with giardiniera and provolone, turkey and brie, and smoked brisket all go on the must-order list. Vegetarians: Mitchell's got you. Go for barbecue tofu with avocado, sprouts, pickled cukes, and sesame ginger dressing for a sandwich that definitely does not miss the meat.
Next: This tiny storefront serves up a huge menu.
14. Sarge's in New York City, New York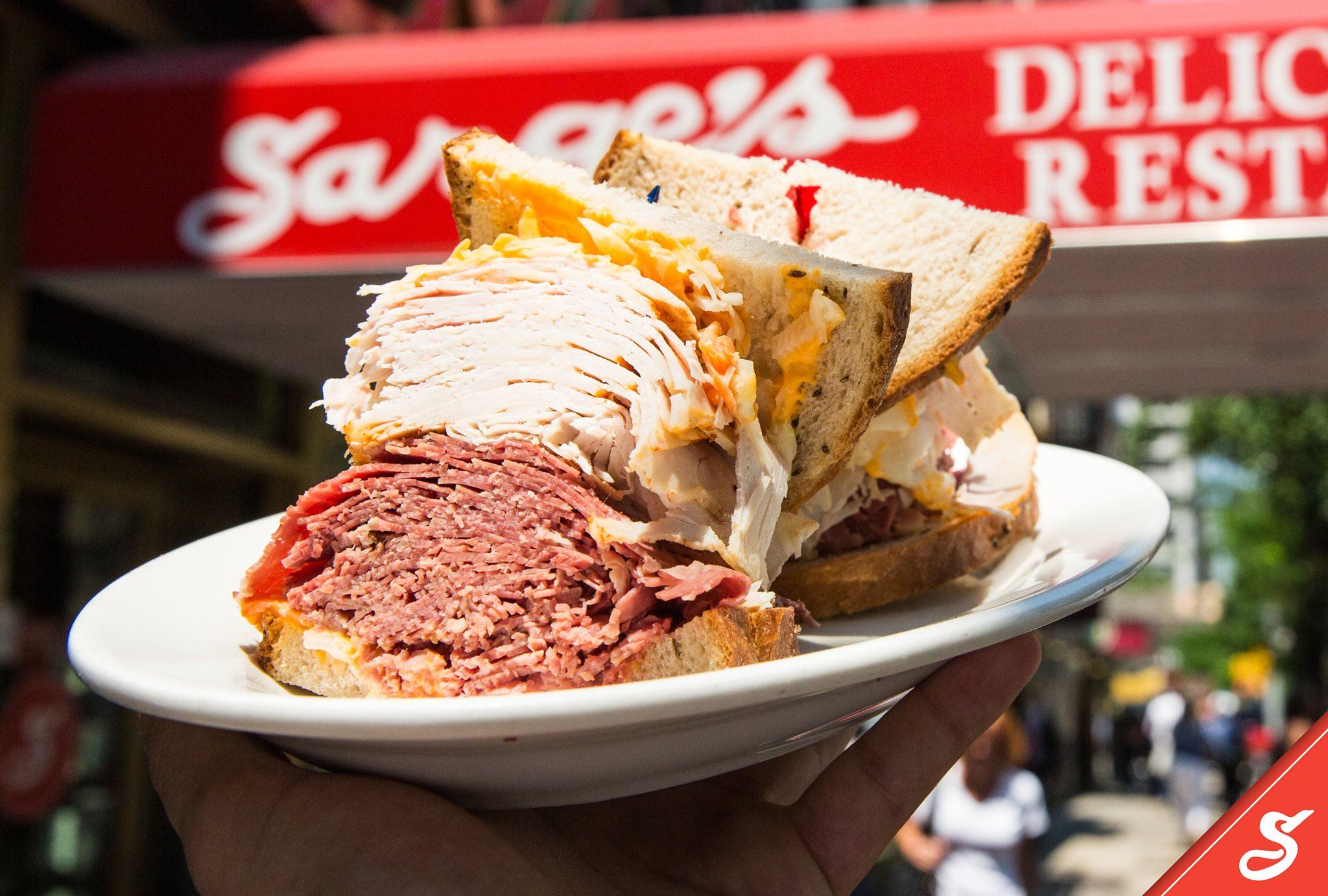 The small, 24-hour Sarge's boasts a menu with more than 200 items ranging from traditional Jewish fare, to typical diner food, to totally random items. Grab a matzo ball soup, some stuffed French toast, and top it all off with fish and chips. Bring a few friends to really take advantage of its amazing array of offerings. But save room for dessert — Sarge's also turns out some of New York's very best cheesecake. If you don't go to Sarge's, you haven't done New York.
Next: For some Mexican fare in the Mile High City, check out this spot.
15. Sam's No. 3 in Denver, Colorado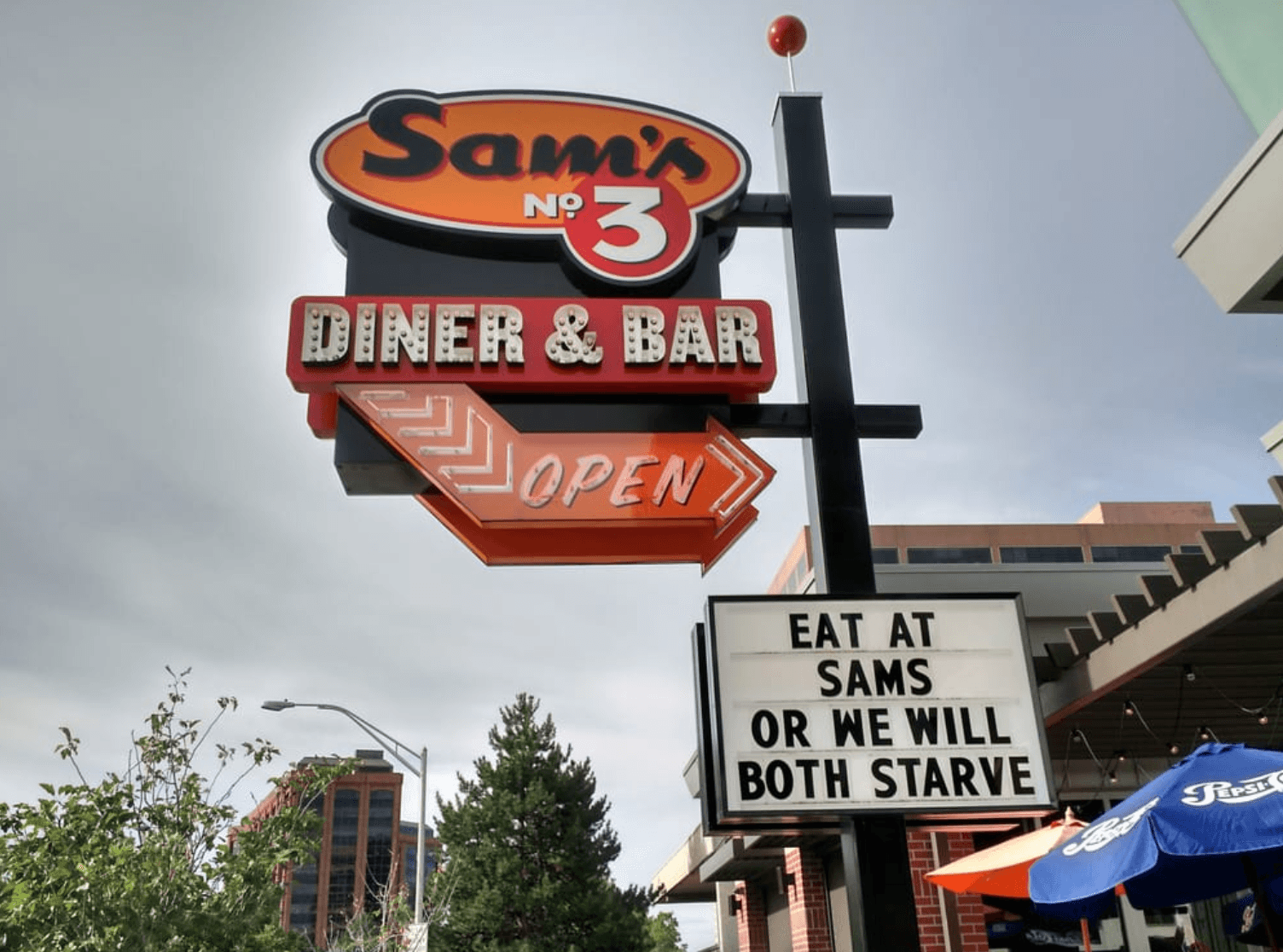 This Denver mini-chain earned a name for its Western-style takes on classic diner fare and friendly service. Go for Mexican-inspired plates like breakfast burritos and huevos rancheros, Sam's specialty. Bring an appetite: the Kitchen Sink burrito comes with bacon, eggs, sausage, ham, and cheddar cheese, all covered in green pork chili. If you really want to live your best life, get a side of crispy home fries. Then go skiing — you'll need the exercise.
Next: If you need a bottle and a banger, we've got you covered.
16. Morris' Liquors and Deli in Louisville, Kentucky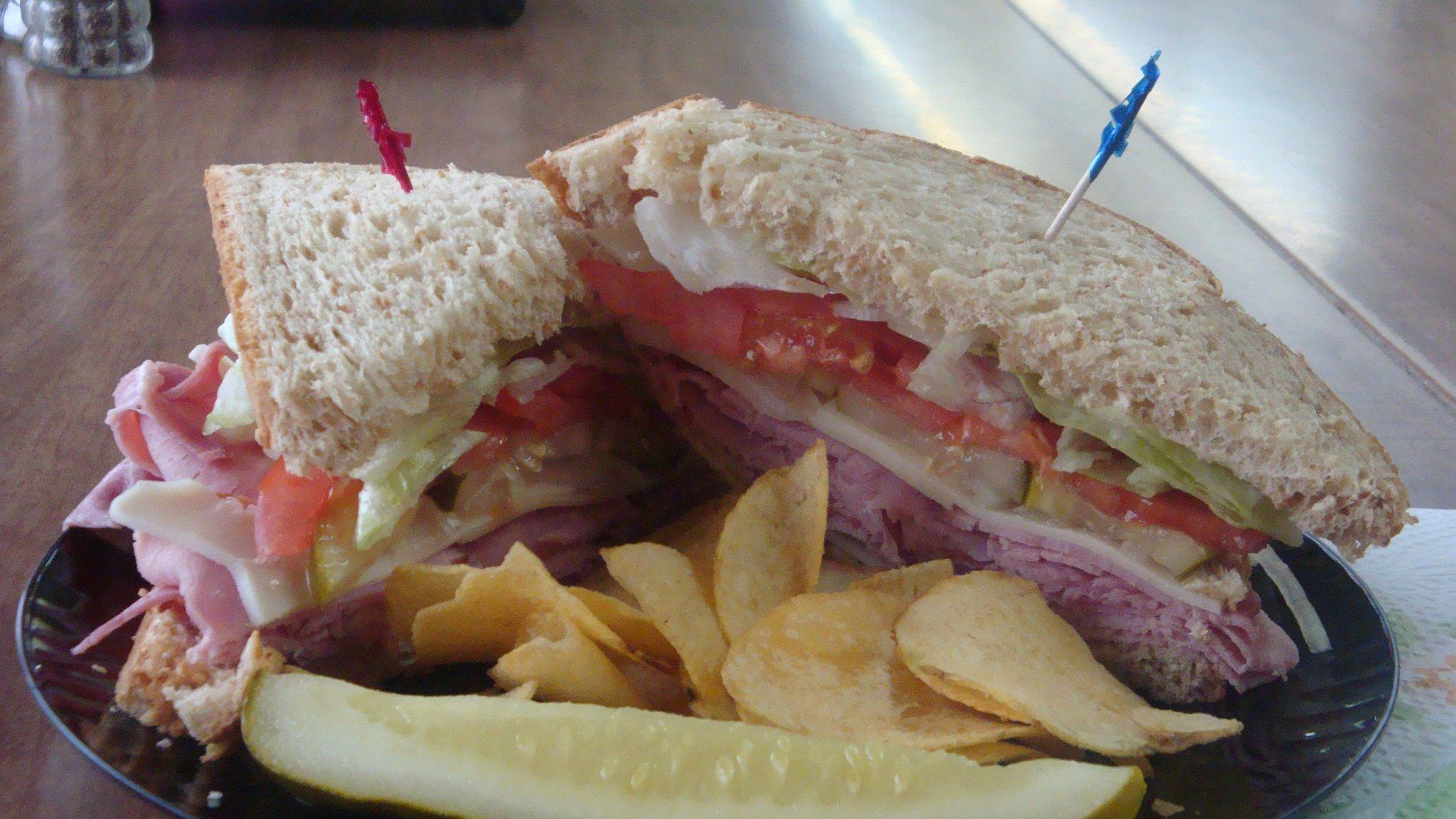 Where can you pick up a case of beer and one of the best smoked meat sandwiches going? That's Morris' Liquors and Deli, where only the super tender meat outranks the beer cooler. They smoke all of their fall-off-the-bone meats right out front and make their own pimento cheese. Grab your sandwich to go and bring some for your friends if you really want to win the day.
Next: Where else should you get a great sandwich but right at the source of its power?
17. Underground Butcher in Madison, Wisconsin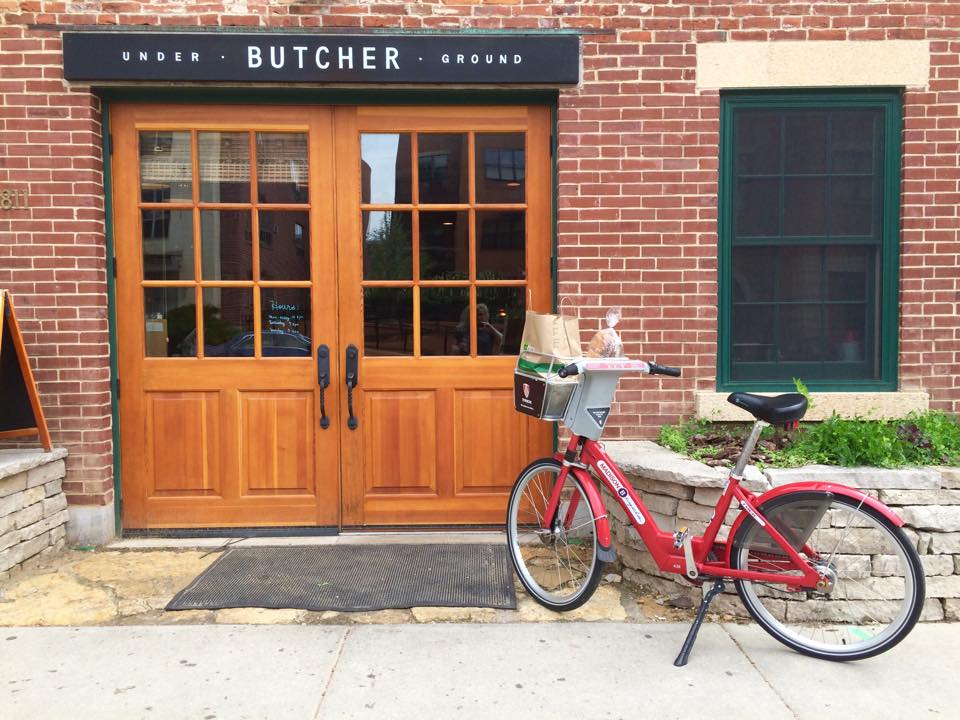 Underground Butcher really has it all. Yes, their awesome butchers will wrap you a fresh-cut hunk of meat to go, but you should really get a house-made sandwich to whet your whistle. Go for Texas-style brisket with kimchi and whole-grain mustard or salami on a baguette with dijon and aioli. Whether you think it counts as a sandwich or not, they also serve hot dogs on Fridays.
Next: This college town favorite serves food that tastes good at any age.
18. Dime Store in Detroit, Michigan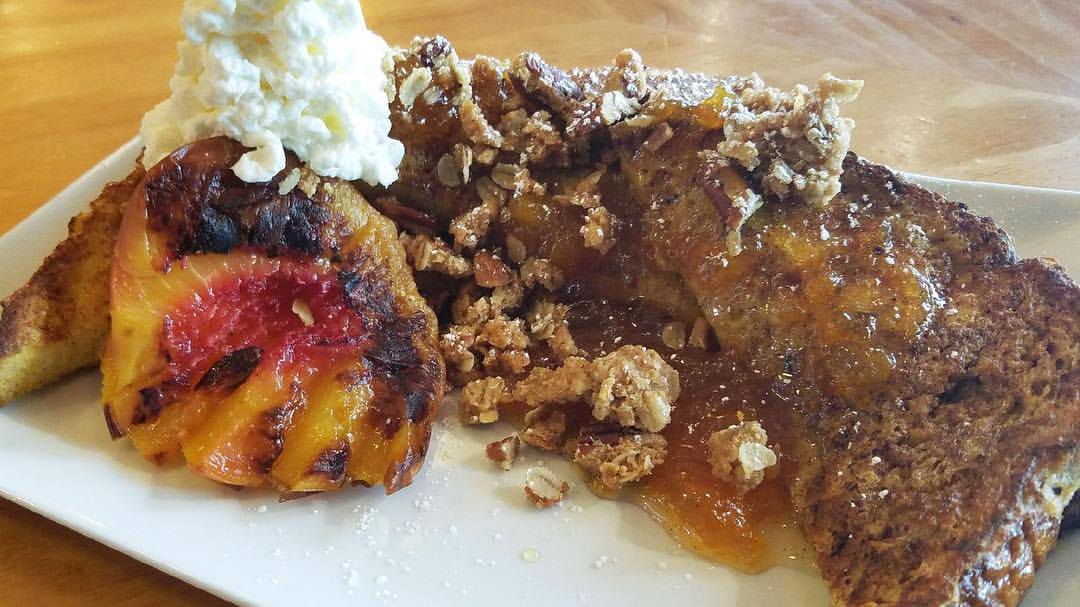 Do they serve whiskey at your favorite diner? They do at Dime Store. This exciting brunch spot features a ton of creative takes on your favorite standards. Think a Belgian waffle done churro-style and a Korean-style hash made with house-confited duck leg and pickled veg. Or you can get poutine-style fries with bacon, cheese, and decadent truffle oil.  Top it all off with a spiked Irish coffee and cancel your plans for the rest of the day. You deserve it. 
19. O'Rourke's Diner in Middletown, Connecticut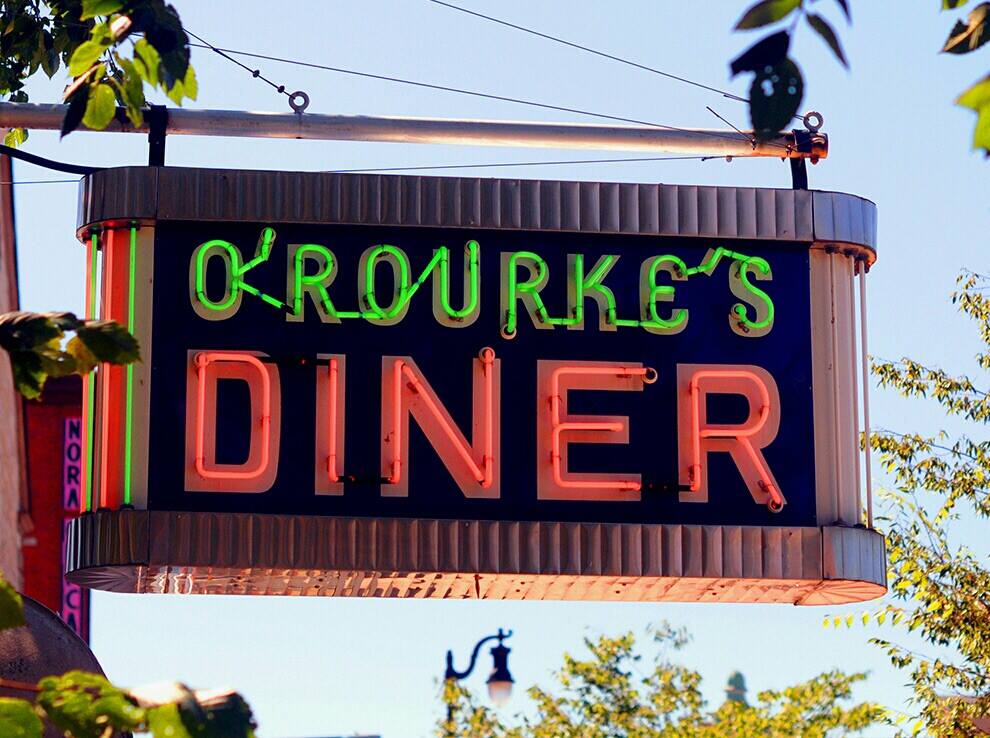 This community favorite opened in 1941 but got decimated by fire in 2006. Local support had the spot back up and running just a year later, to everyone's relief. Chef and owner Brian O'Rourke serves up heavily Irish-influenced plates that rotate daily. They include the Belly Buster, a six-egg omelette with three cheeses, bacon, sausage, and veggies. Sweet tooth? Go for the Irish soda bread french toast with clotted cream and homemade jam. The luck o' the Irish never went down so easy.
Next: This working-class favorite hits all the right notes.
20. S&D Polish Deli in Pittsburgh, Pennsylvania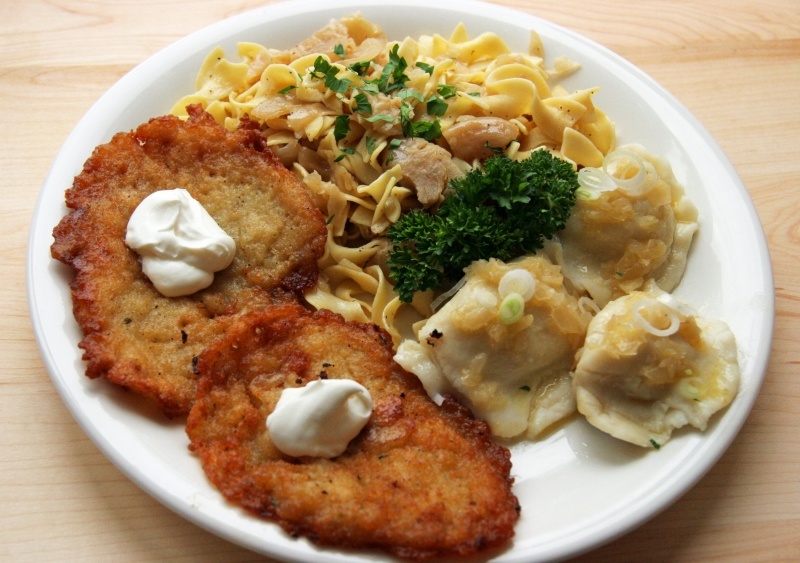 In the mid-1800s, Polish immigrants worked in the city's huge steel industry, but the population has dwindled ever since. But to this day, Pittsburgh boasts a number of Eastern European shops, cafes, and diners. The best of these comes at S&D, a grocery store with an old-school deli counter. Go for the homestyle borscht, stuffed cabbage, and especially pierogies. They come stuffed with cheese, mashed potatoes, sauerkraut, or mushrooms. Like a little crunch? Get 'em fried.
Follow The Cheat Sheet on Facebook!