These Are the Tourists You'll Encounter at Every Disney Park
People-watching is a fun part of any vacation, but that's especially true when you head to Disney World or Disneyland. Fans who visit Disney parks around the world love Disney's movies, characters, and rides. And while every Disney fan is unique, there are a few kinds of people who you'll see at every Disney park.
These are the people you can count on spotting at Disney, no matter which park you choose.
1. Disney newbies who are so excited to visit the park for their first time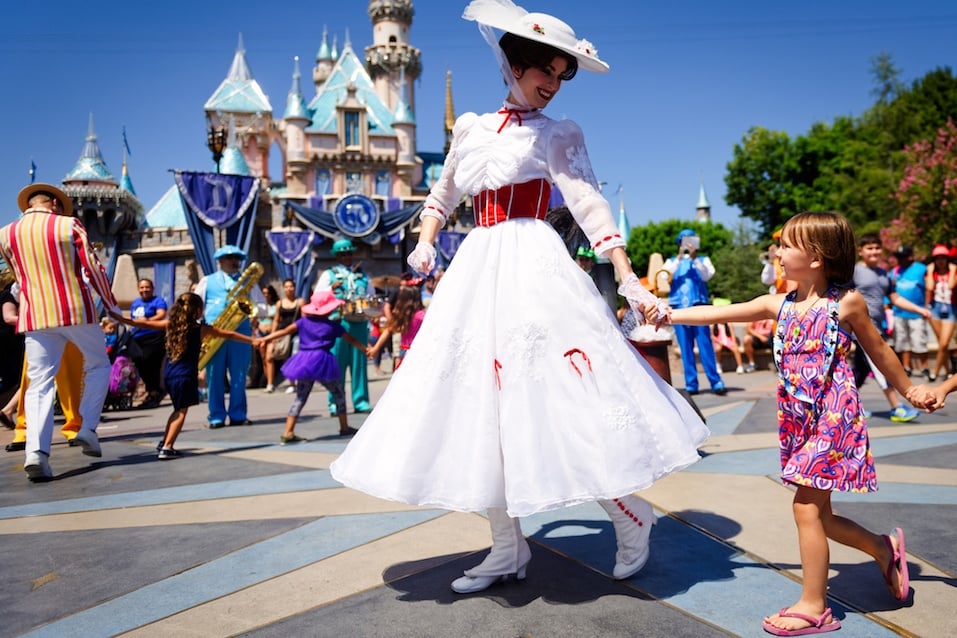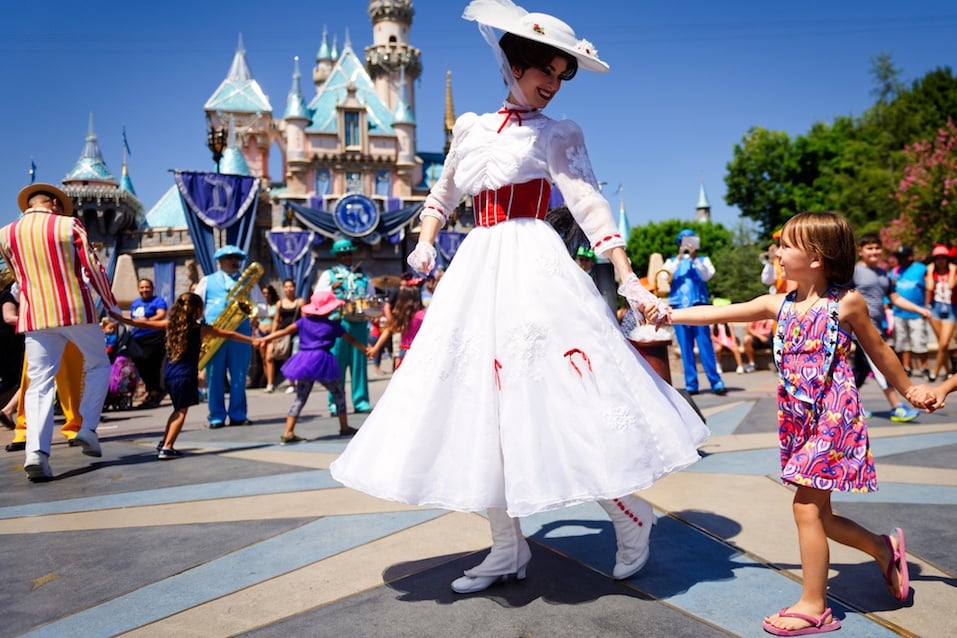 You can't visit a Disney park without encountering at least a few visitors who are obviously there for the first time — and loving every minute of their inaugural Disney visit. They may not know where everything is. (At least not yet.) But they generally have a good idea of what they want to see and do. And they aren't shy about expressing their excitement over seeing everything for the first time. 
2. First-time visitors who have no idea where they're going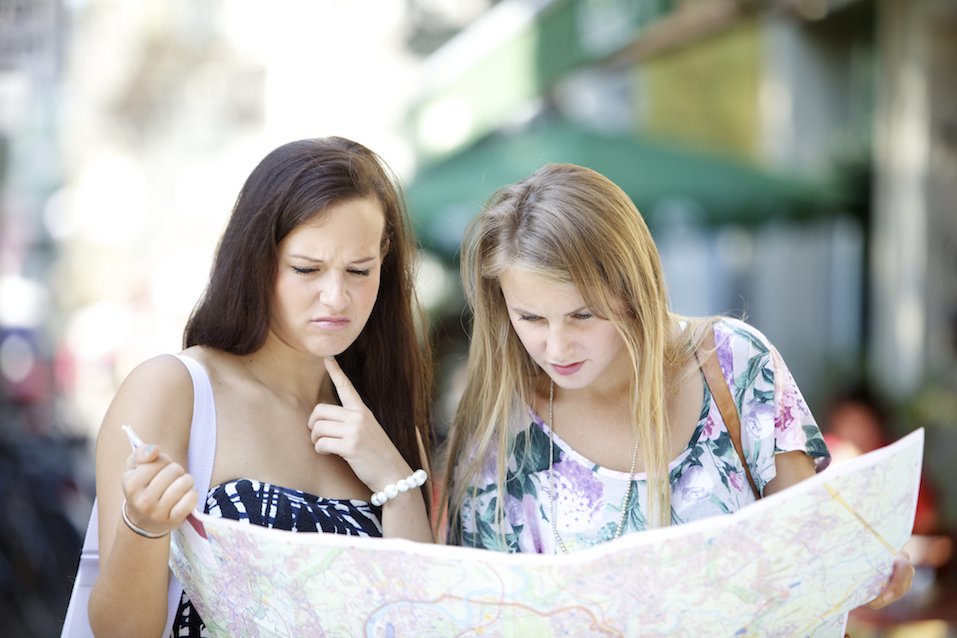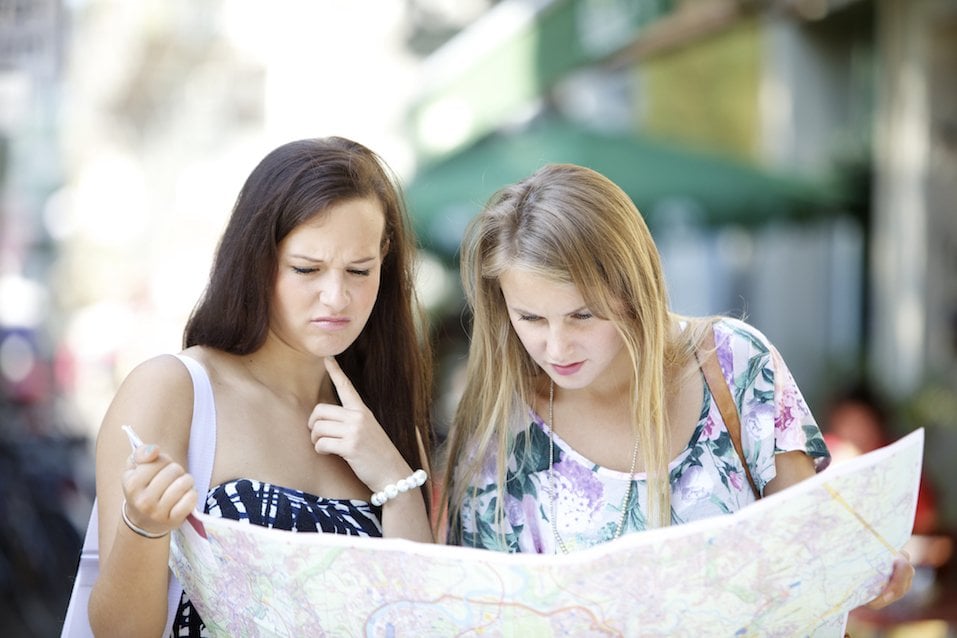 Another common type of visitor to every Disney park? People who have no idea what they're doing or where they're going. Whether they're looking for a ride that's in a different part of the park — or located in a different park altogether — or forgetting the names of popular attractions, these newbies didn't prepare for their trip. That's usually not a problem, since these visitors are happy to figure things out as they go. (Just hope that they don't stop their family to consult a map right in your path!)
3. Pass-holders who think they know everything (and probably do)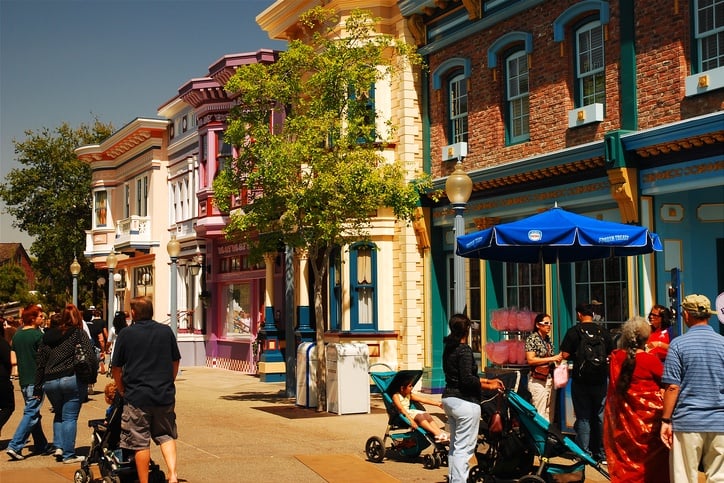 For every blissfully clueless newbie, there's at least one guest with an annual pass who thinks he or she knows everything about Disney. These Disney visitors offer advice to both fellow guests and cast members. (That doesn't always go over well.) But sometimes, pass-holders are incredibly helpful to other people at the park. They approach visitors holding their maps upside down, offering to help. They patiently answer even the most basic questions. And they may even share a few hard-won Disney park secrets, too. 
4. Disney fanatics in full costume — or as close to full costume as they can get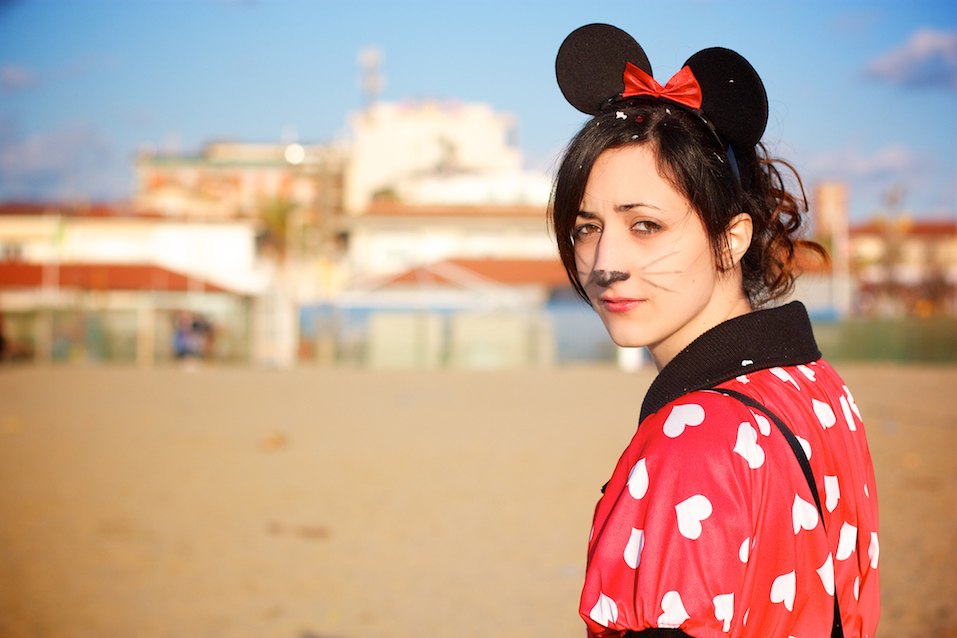 No matter how hot it is, you'll see at least a few people at Disney who show up in full costume with elaborate hair and makeup, too — at least during an event where Disney allows costumes. Under normal circumstances, visitors age 14 or older aren't actually allowed to wear costumes to the parks, so many fans take part in a trend called "Disneybounding." They use regular clothes to create the look of a Disney character without wearing a formal costume or getting in trouble at the entrance to the park. But even without head-to-toe ballgowns, you can still spot this Disney fan a mile away.
5. People who are only there to take photos with the characters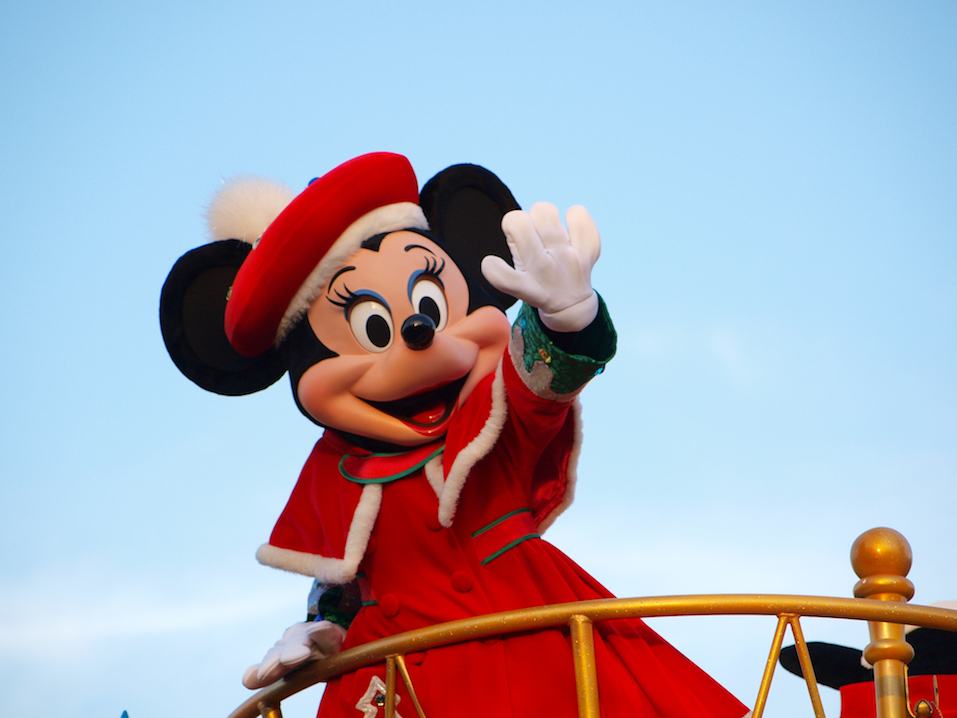 Some people head to a Disney park to enjoy as many rides as they can. Others want to see as much of the park as possible. Some have a bucket list of shows and parades they want to catch. Among all these types of visitors, you'll also see some people at Disney who are just there to take photos and get autographs from all the Disney characters. They'll wait in line for hours to be the first person to meet a character, and they'll even attend events specifically hoping to meet a character they haven't yet encountered. 
6. Newlyweds on a Disney honeymoon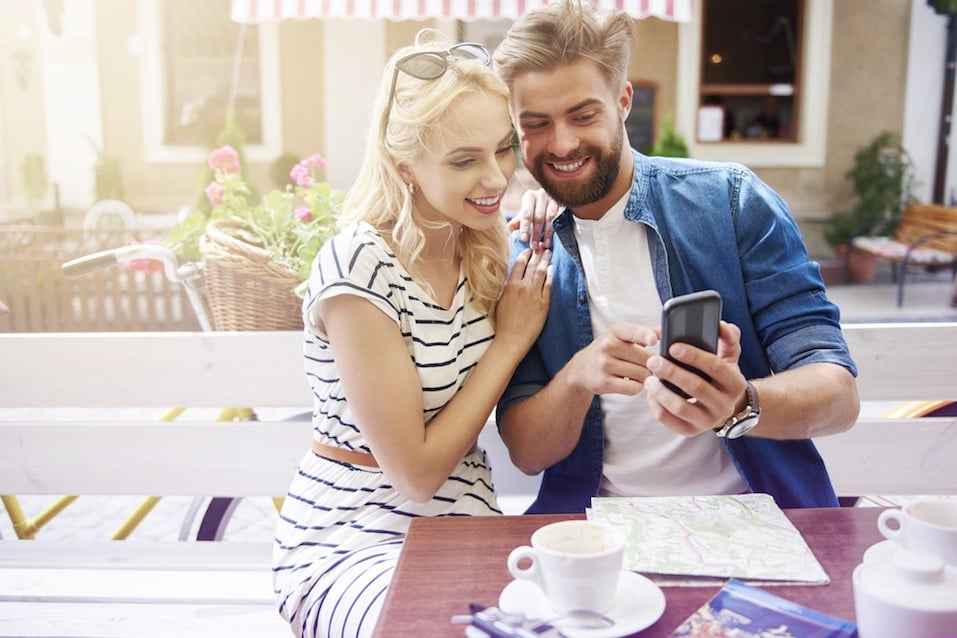 Every year, major Disney fans decide to spend their honeymoon at Disney parks. You can spot them by their "Just Married" badges or ears. This couple really, really loves Disney. (After all, they forewent a trip to some pretty dreamy honeymoon destinations in order to head to Disney instead.) They seem genuinely excited each time a cast member congratulates them. And for these couples, a Disney honeymoon is the perfect way to bask in the afterglow of their fairy-tale wedding.
7. Pro-level selfie takers and videographers
You can find plenty of great places to take selfies at each Disney park, and you can bet that you're going to see at least a few guests who take full advantage of those photo-snapping opportunities. You may wonder why they need dozens of selfies snapped at various locations around the park, but that's a mystery we may never solve. Another type of person you'll see at Disney? People who insist on taking minutes-long videos of rides, attractions, and parades. And photographers with professional DSLRs and giant lenses, just trying to get that perfect photo. 
8. Groups in matching T-shirts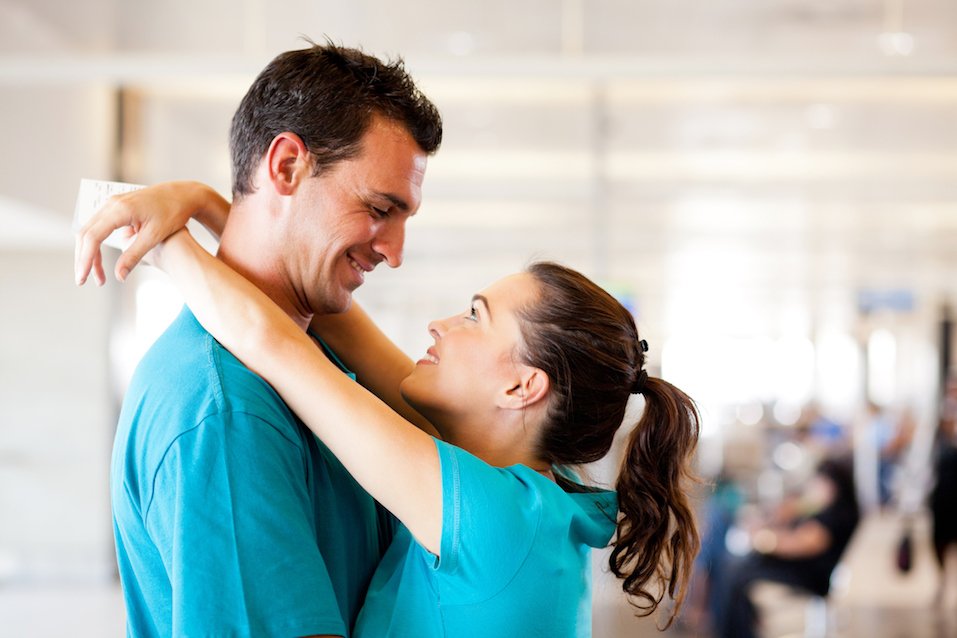 It's tough to keep track of a large group of children at a Disney park, especially if everybody wants to do different things. The obvious solution? Put your entire family in matching T-shirts! Whichever Disney park you visit, you can count on spotting huge groups of people in matching shirts. (Bonus points if they're a neon color, or have a "family reunion" graphic printed on them!) These families are usually incredibly excited to vacation together — as long as the marching orders from whichever parent is in charge don't get too strict!
9. People who over-plan everything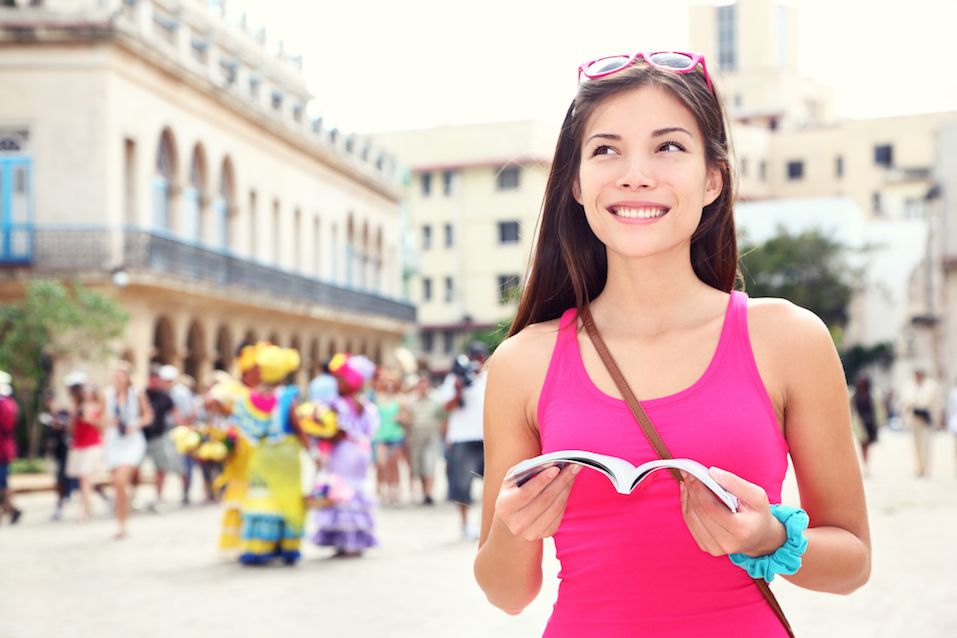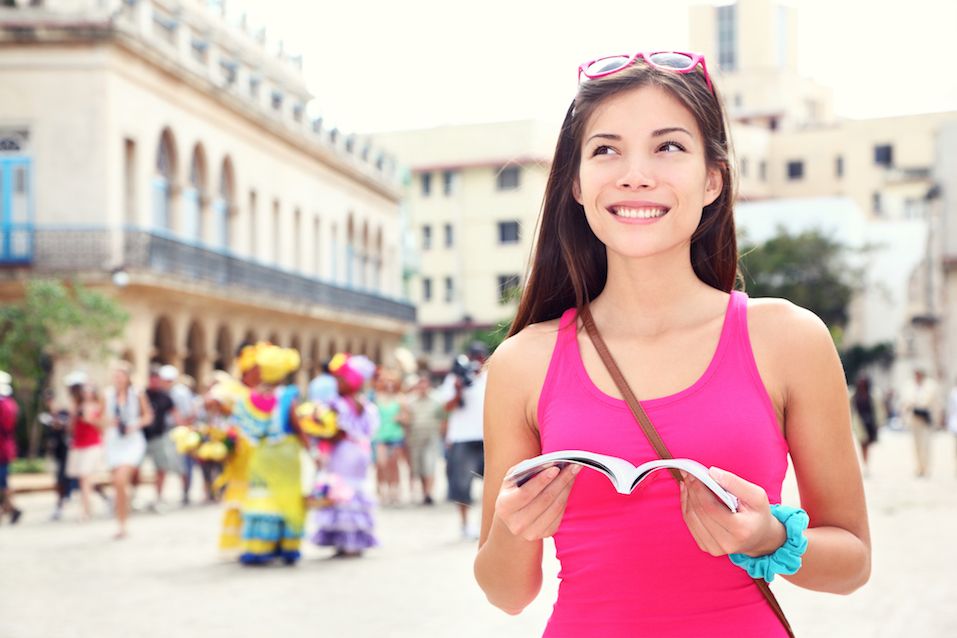 While you'll see plenty of people who don't know where they're going at a Disney park, you'll also spot at least a few who have everything planned. They've researched how to best take advantage of the FastPass system. Plus, they've plotted the most efficient route through the park. They've also figured out when they can get a table at the most popular restaurant. And they probably have a detailed schedule, perhaps stashed in the back of a well-worn guidebook. This kind of visitor is also quick to respond with a backup plan when the original plan gets derailed. Many also have an uncanny ability to make sure that everybody gets to see the things they wanted. Impressive, right?
10. Parents with their kid on a leash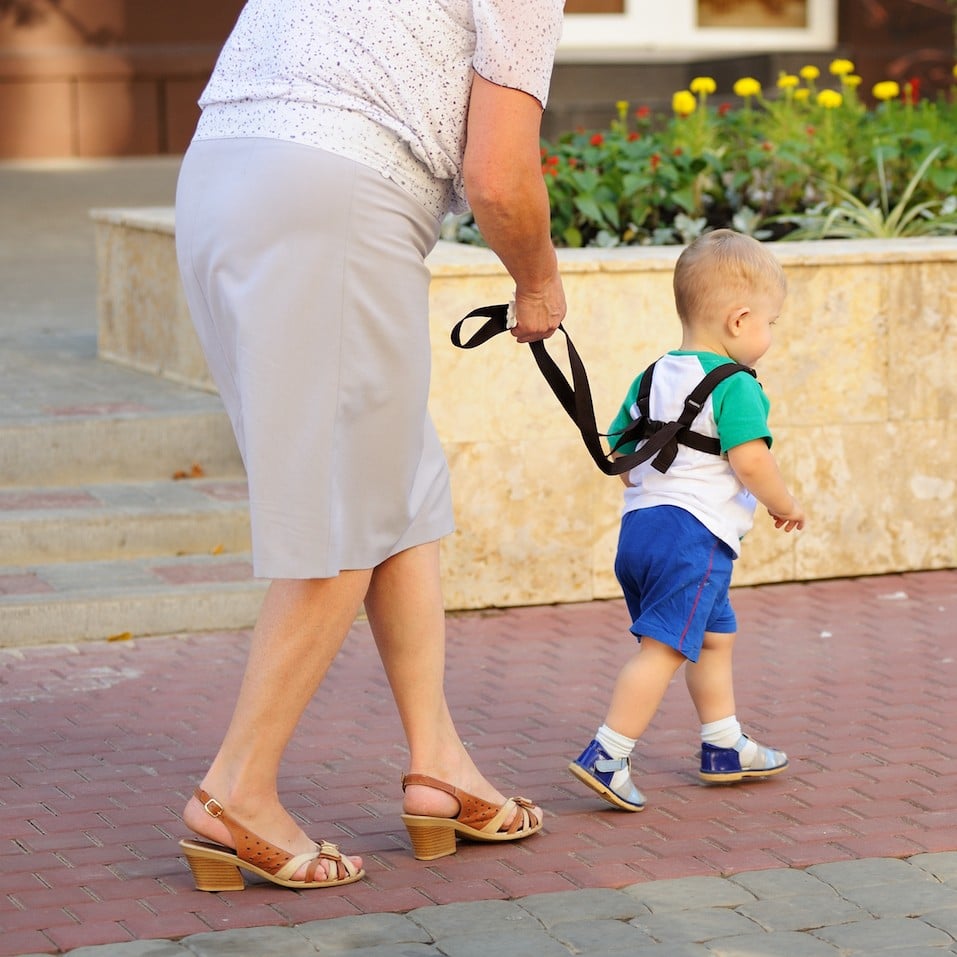 You can't go to a Disney park without seeing at least one set of parents with their small children on leashes. Say what you will about putting a kid on a leash, but these parents seem to have found a practical solution for keeping track of their kids without hauling a stroller all over the park. (Or having to deal with parking it at each attraction or ride they want to visit.) Some of these parents seem more in control of their offspring than others. But hey, at least they're trying!
11. Kids who are having a meltdown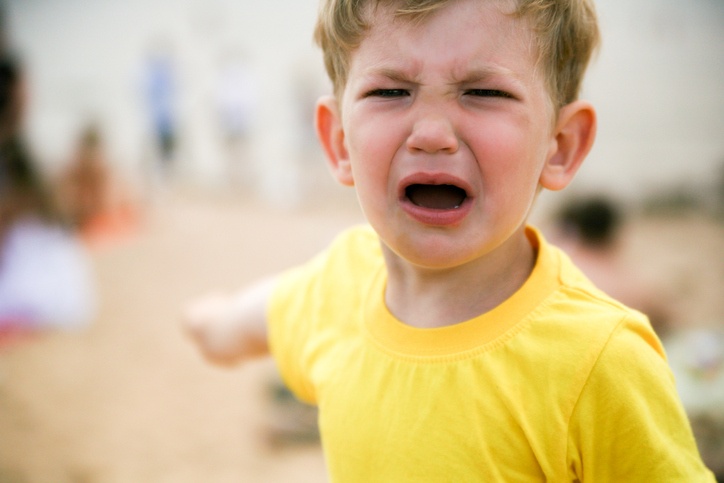 Some days at Disney parks are long and tiring, especially if you're a small child overwhelmed by all the characters and rides. Disney isn't always the ideal family vacation destination, depending on your budget and your priorities. Head to Disney enough times and you'll definitely see parents who have miscalculated their kids' enthusiasm for trudging around the park all day in the heat. Temper tantrums happen despite parents' best intentions and copious stashes of snacks.
12. The kids who love being a princess or knight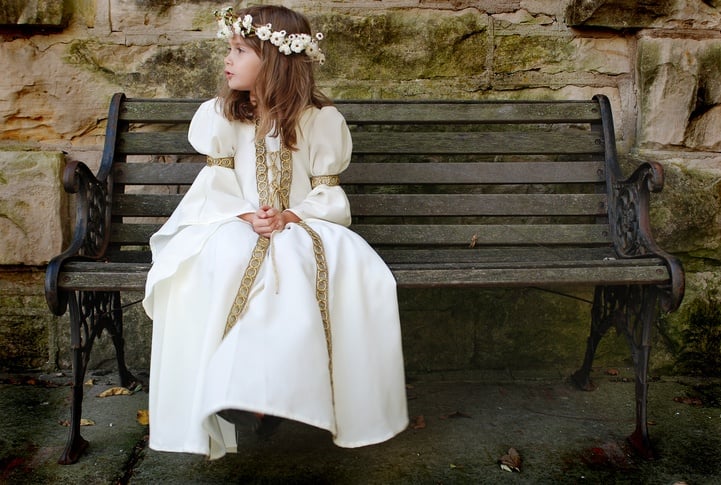 On the other hand, some kids love the magic of a day at a Disney park and enjoy it all day long. You'll probably see plenty of children in tiaras and princess gowns or with capes and swords as you make your way around the park. Their parents either dress them up at home, or take them to the Bibbidi Bobbidi Boutique, where young princesses and knights can get a magical makeover. You're sure to spot at least a few of them as you make your way around the park — along with parents snapping photos at every chance. 
13. Teenagers who scream at every opportunity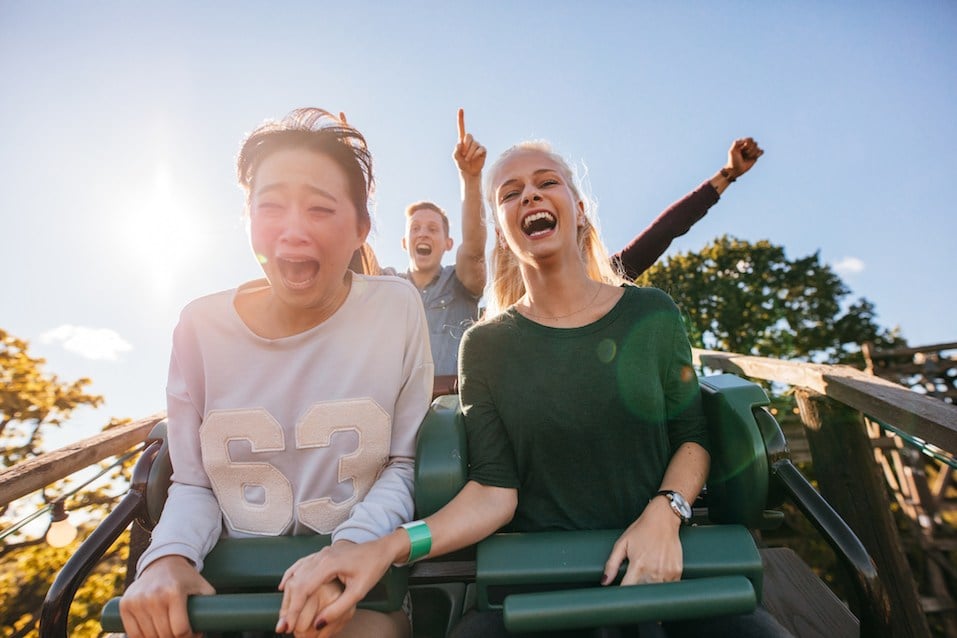 If you see a large group of teenagers wandering around the park, prepare your eardrums! Many packs of teens scream way too much at every juncture of a ride, whether it's actually startling or not. And they'll often scream in dark attractions, even when there's nothing scary going on. You might try to figure out why they're always the first (and loudest) to shriek. But if you're not close enough to sustain hearing damage, we probably wouldn't worry about it. 
14. Hipsters randomly obsessed with Disney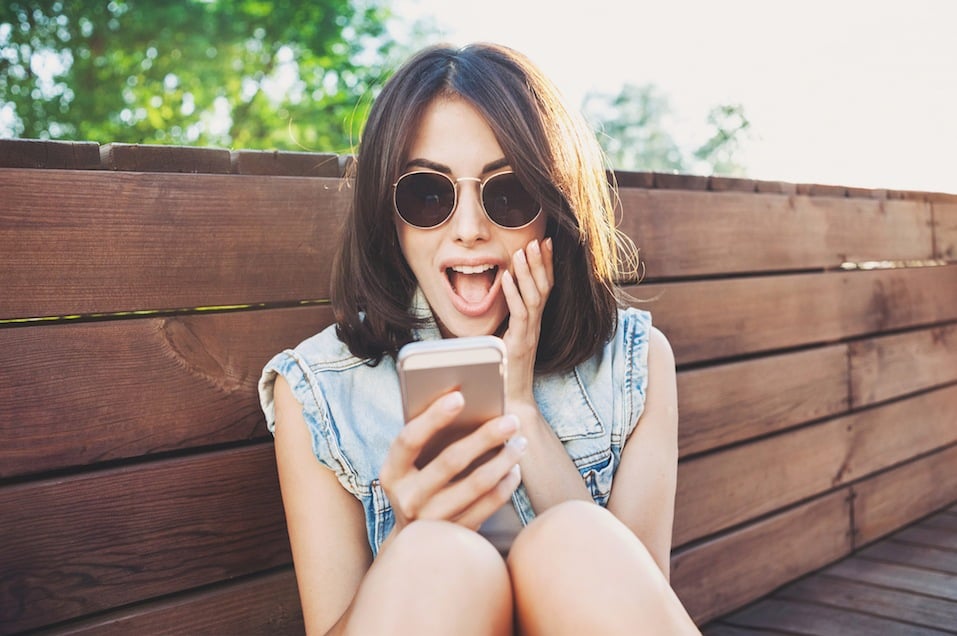 Disney parks sure don't sound like the ideal vacation destination for hipsters. But there are, in fact, plenty of hipsters who love Disney, too! Disney parks are more commercialized than the places these jaded young adults usually hang out, but everybody loves Disney. That group includes hipsters who occasionally leave Williamsburg, the Mission district, or Wicker Park to descend on Disney parks like the rest of us.
15. Pin trading fanatics
Pin trading is a popular activity at Disney parks, but some visitors take it more seriously than others. While many visitors have a few pins, true pin fanatics have lanyards full of them. (Sometimes multiple lanyards per person!) And they take every opportunity to eye up other people's collections, or ask cast members if they have a particularly coveted pin. There's a seemingly countless number of different limited-edition pins to collect, and pin fanatics somehow seem to know about them all. 
16. Tourists who prepared for anything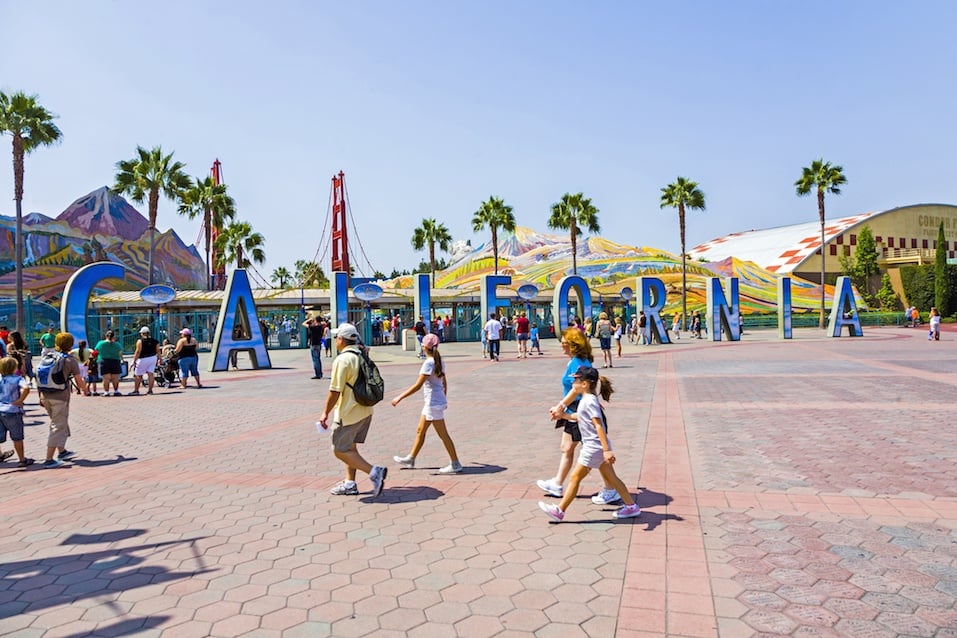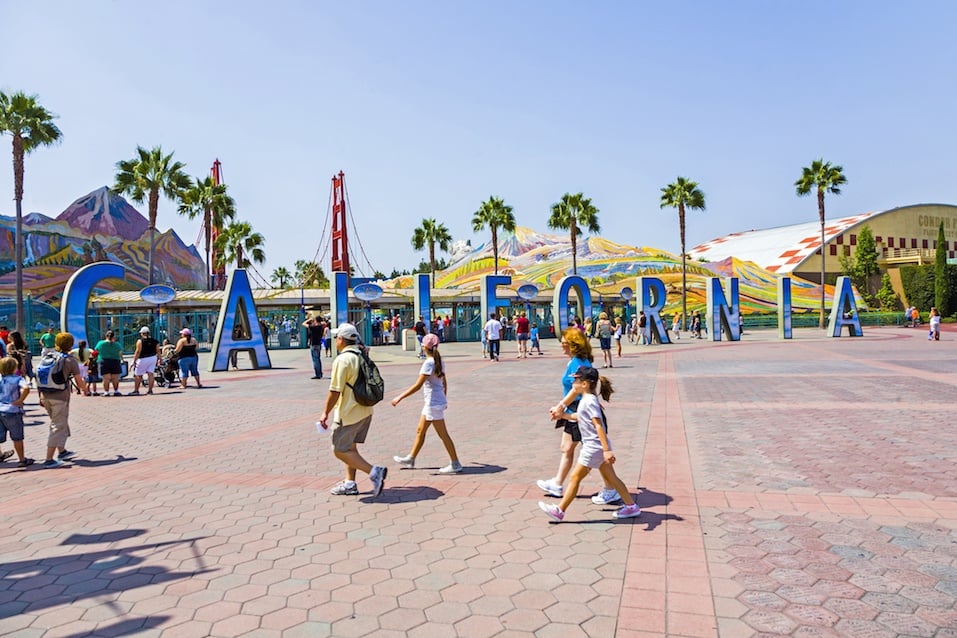 Whether they're bringing in their own food to save some cash or just feel very strongly about packing two first aid kits and three changes of clothes, there are some guests who carry a giant backpack to prepare for anything. (Including the opportunity to nearly take out a small child standing behind them in line.) These Disney visitors wear sensible shoes and breathable clothes. They have a stash of rain ponchos for their whole family. Also, it wouldn't be out-of-character for them to wear a visor or to clip on a fanny pack if somebody else is carrying the backpack. 
17. Vacationers spending extra-long days at the park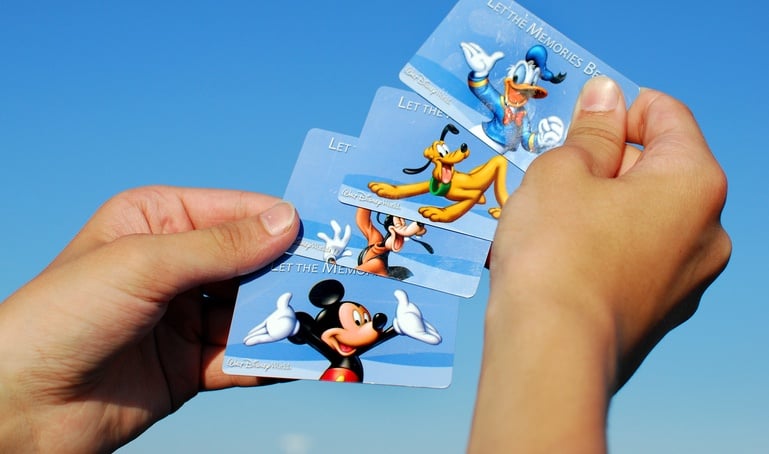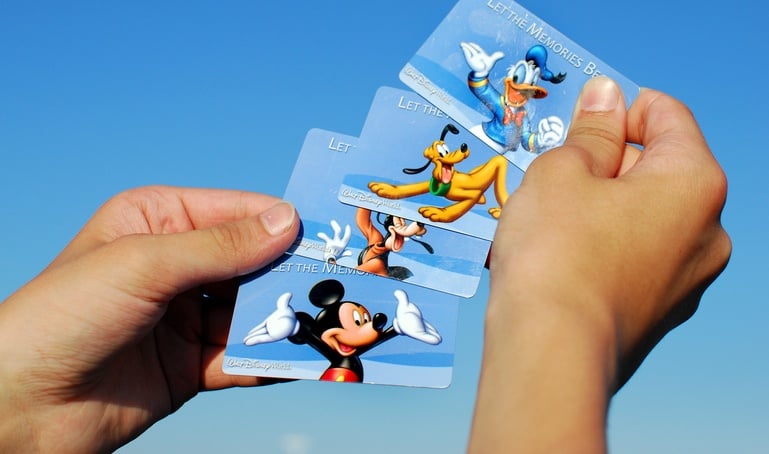 Nobody wants to waste money when they're on vacation, but these Disney visitors are serious about getting the most bang for their buck. They usually spend long days in the park, opting to skip table service restaurants and other leisurely activities. While the approach works great for some people, you'll often see this kind of Disney guest tired out, bleary-eyed, and looking for a caffeinated beverage — particularly if they insisted on being at the park when it opened. Sometimes they're the same people who persist in trekking around the park in a thunderstorm or talking crying children into getting on just one more ride. 
18. Locals who love all things Disney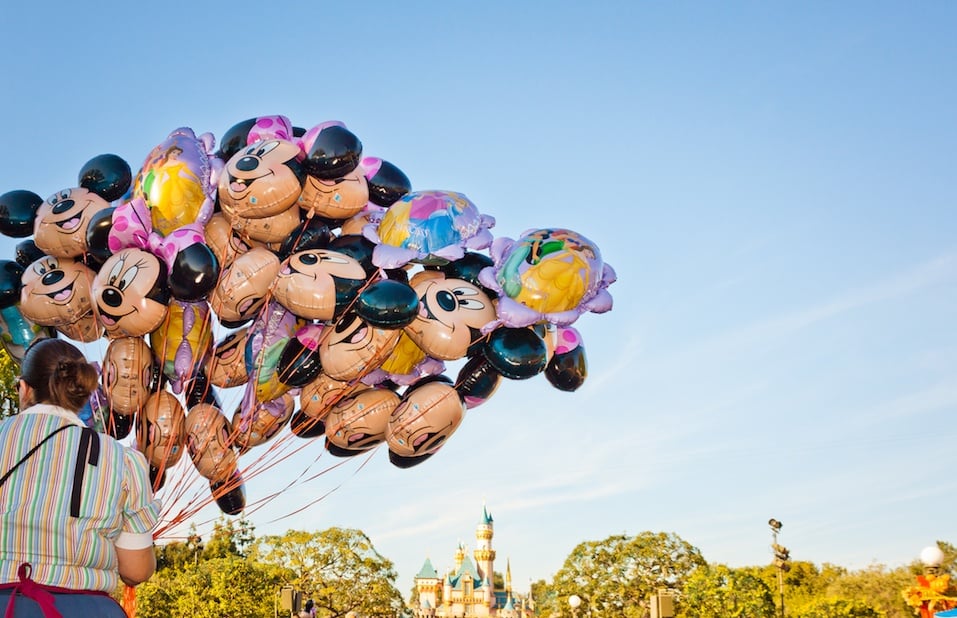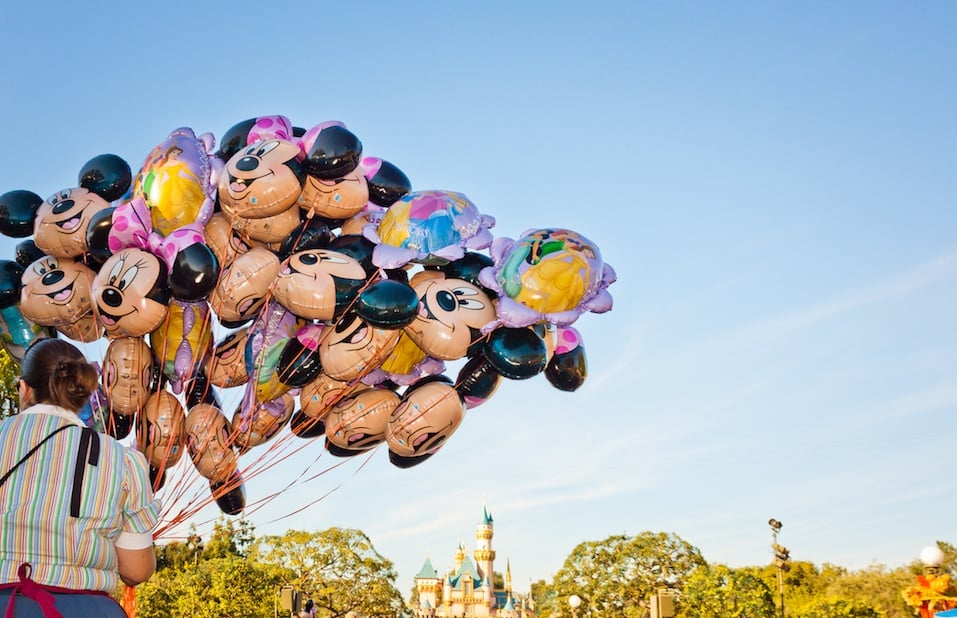 When you head to a Disney park, you'll probably see at least a few guests who are relatively local to the park and visit every chance they get. They get excited about minor changes in attractions or new additions to their favorite restaurant's menu. Nobody gets more excited about a new ride or a novel attraction. Disney-obsessed locals often visit the park specifically to attend a particular event. These guests are the first to share information on what was formerly at the site of a new attraction or to share trivia about the history of a ride. They also don't mind sharing anecdotes of the things that happened during their countless Disney visits over the years.
19. Visitors who are really just there for the resort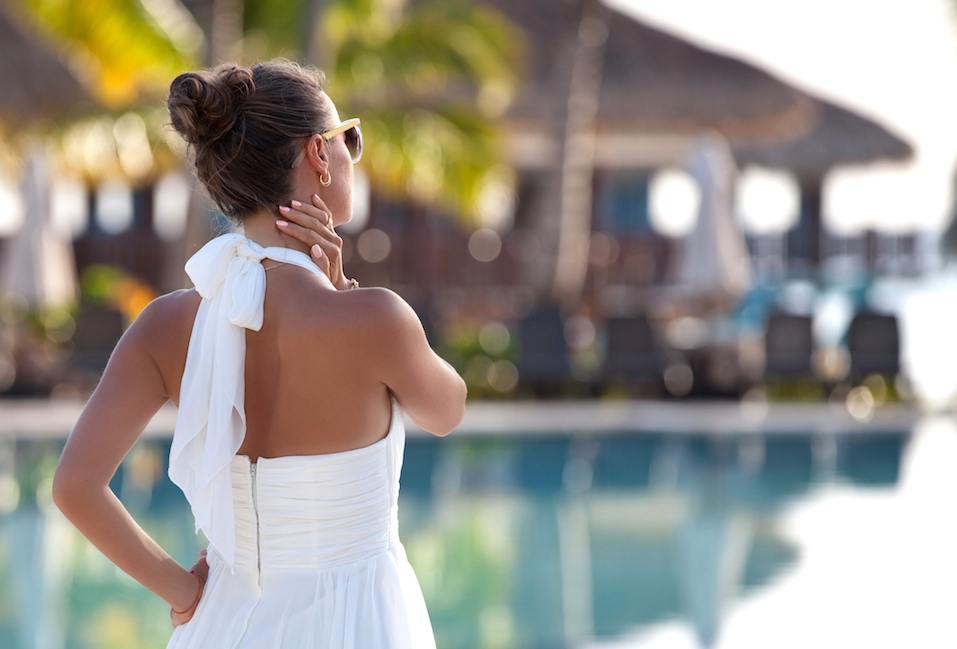 Some guests only opt for a Disney vacation because they can stay at a luxe resort. (After all, there are plenty of luxury accommodations on Disney properties.) And for this kind of Disney visitor, heading to the park is almost an afterthought. You can usually spot them by their leisurely pace or their enviously calm demeanor. If you'd spent the morning getting a massage, enjoying a relaxing spa treatment, or chilling poolside with a cocktail in hand, you'd probably be pretty calm, too!
20. Disney fans who sing along with every song and recite every script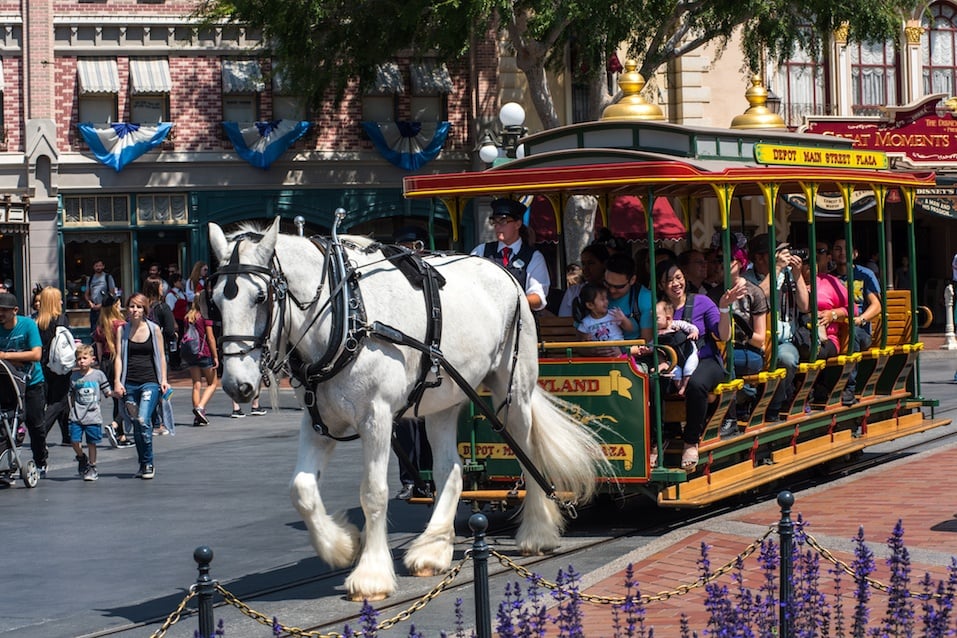 Most people who visit Disney more than once will remember the lyrics to a song or the script at a given attraction. But some people you encounter at Disney parks insist on belting out the words of every song or reciting the script that's either recorded at an attraction or recited by a cast member. It's not that annoying if these fans keep the volume down, but it gets a little more difficult to tune out if you encounter a particularly loud bunch.
Read More: 18 of the Biggest Wastes of Money at Disney World