Toys R Us Closing Rumors Prove Everything is Not Awesome in Toyland
Bad news for Toys 'R' Us kids: The toy retailer may close its U.S. locations if it does not find a buyer or reach an agreement with its lenders. Toys 'R' Us closing rumors run rampant, after the company declared bankruptcy in September. Toys 'R' Us started the year with more than 800 stores in the U.S., including both the Toys 'R' Us and Babies 'R' Us brands. In January, it announced the impending closure of 180 locations. The reasons the company struggles range widely, and some might surprise you.
Is Amazon to blame for the downturn?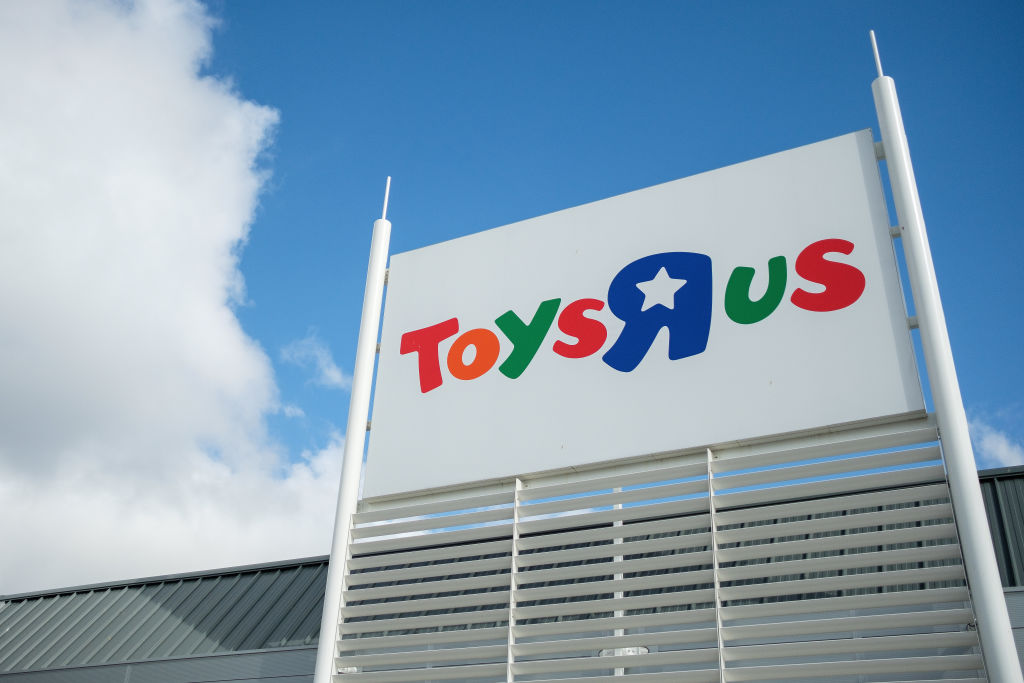 Toys 'R' Us actually began encountering financial woes before the rise of e-commerce. Back in 2005, Bain Capital, KKR & Co. and real estate investment trust Vornado Realty Trust bought the toy chain in a $6.6 billion leverage buyout. That left Toys 'R' Us with $5.2 billion in debt, coupled with $400 million in interest payments, according to Fortune. As Amazon continued to grow and eat away at Toys 'R' Us's profits, that certainly did not help the situation.
Next: The chain isn't alone in struggling against digital giants.
Other brick-and-mortars also ran into trouble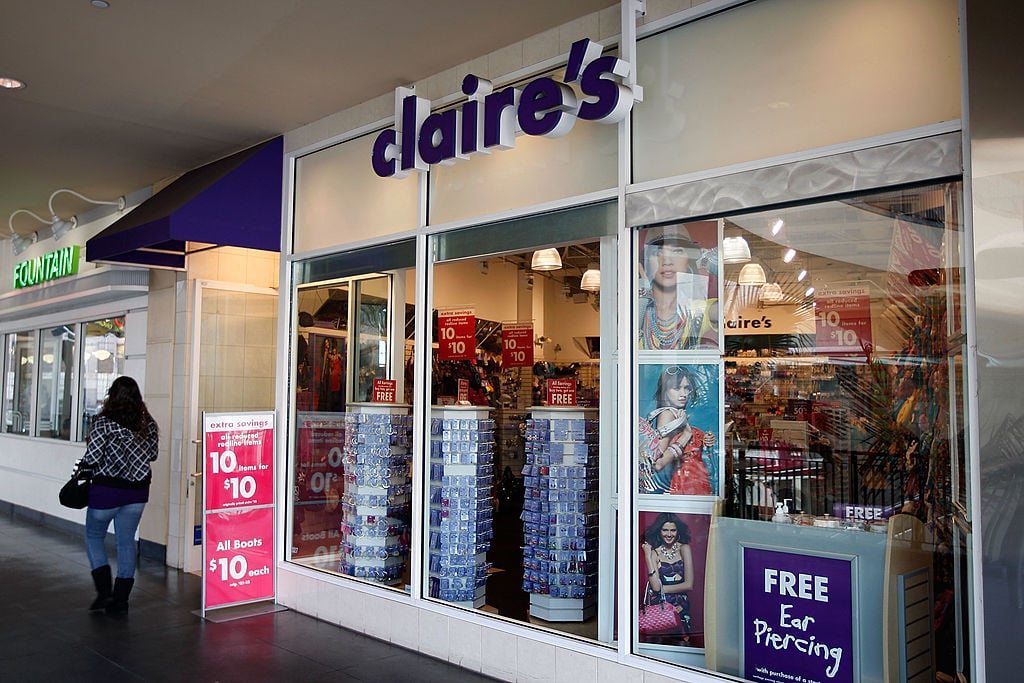 Over the past two years, e-commerce and shoppers' habits have hit the retail industry hard. Claire's Stores Inc., the fashion accessories chain that sits $2 billion in debt, will also file for bankruptcy in the coming weeks, according to people familiar with the situation. Walking Co. Holdings Inc., the seller of Birkenstocks, also filed for bankruptcy recently.
Next: A retail boom and bust contributed to the issue.
Many big box stores just have too much space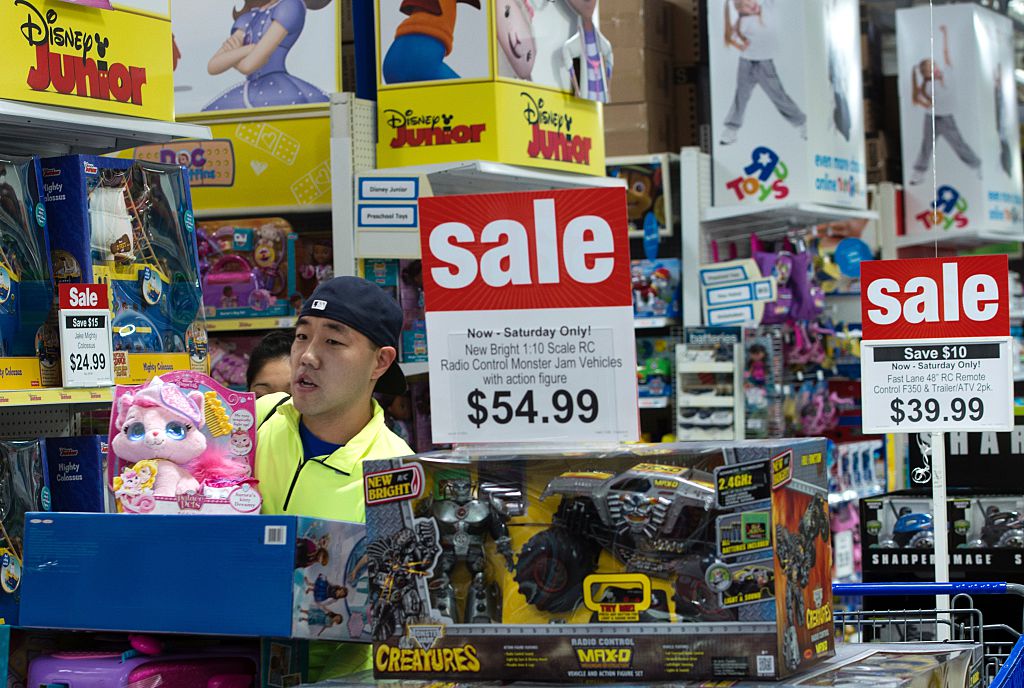 Even before the e-commerce boom, the U.S. had reached big box critical mass. Decades earlier, investors funneled money into commercial real estate in the suburbs, filling those spaces with massive stores. Thanks to changing buyer habits, and certainly not helped by e-commerce, those stores now seem extraneous.
Through the third quarter of 2017, 6,752 big box retail locations intended to close. That data does not include grocery stores and restaurants, according to the International Council of Shopping Centers. That more than doubles the 2016 total and comes very close to surpassing the all-time high of 6,900 in 2008. Apparel chains took the most fire, with 2,500 locations closing. Department stores got slammed, too, with Macy's Inc., Sears Holdings Corp., and J.C. Penney Co. downsizing. In all, about 550 department stores closed, equating to 43 million square feet, or about half the total.
Next: These closures bring bad news for jobs, too.
Shuttering stores brings unemployment with it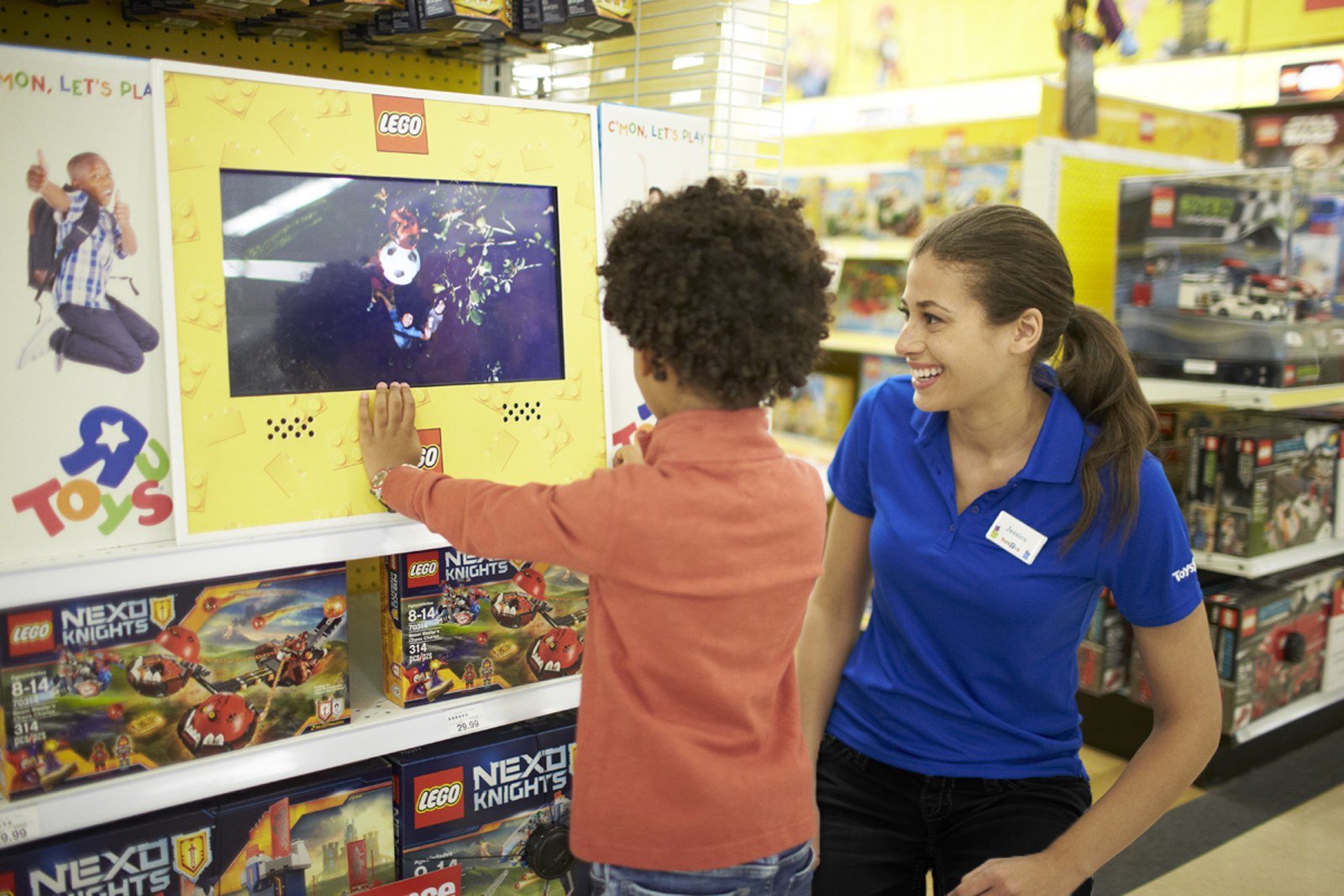 When retailers like Toys 'R' Us close their doors, they shut out scores of employees, and that can hurt job growth overall. During the height of the financial crisis in 2008, 1.2 million retail jobs disappeared, or one in seven of all the positions lost from 2008-2009, according to the Department of Labor. Since then, national employment has steadily increased, including in the retail industry. However, jobs at stores sank by 101,000 this year alone, as more and more stores shut their doors for good. In states like Nevada, Florida, and Arkansas that rely heavily on retail for job growth, closures could have a wider effect.
Next: Toys 'R' Us in particular could spur this trickle-down.
Toy companies could also suffer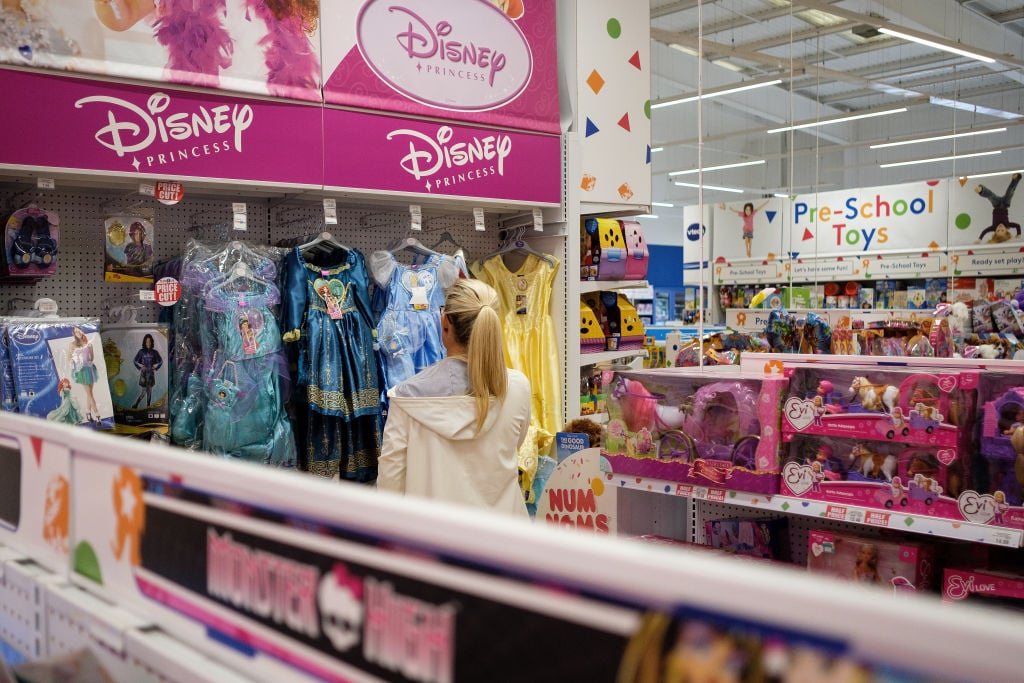 The liquidation will really hurt the toy industry, and not just because Toys 'R' Us makes up about 15% of revenue. If Toys 'R' Us disappears in the U.S., innovation will take a hut, according to Gerrick Johnson, an analyst for BMO Capital Markets. Not all of that revenue will shift to other retailers. Instead, about 10-15% will never get redistributed.
Because it dedicated more space to toys than any other big-box retailer, the retailer also took chances on smaller companies. Toymakers will also see less of an opportunity to promote their creations all year long, rather than just during the holiday rush. "Without a dedicated toy retailer — 365 days a year — you will see growth in the industry slow," Johnson said. "Toys 'R' Us is where new products can be discovered and blossom. It's also where smaller toy companies can have an opportunity."
Next: Even the lead-up to closure will take its toll.
The closure hurts an already struggling industry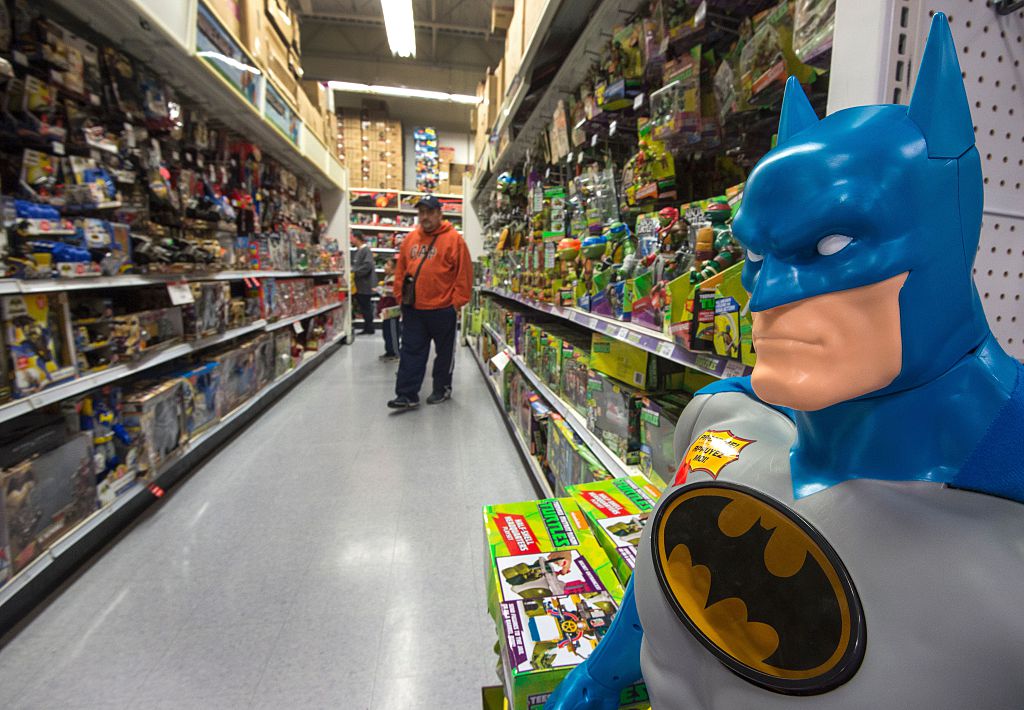 Closing the doors at Toys 'R' Us would hit the already-faltering toy industry hard. The business grew just 1% in 2017 and fell during the holiday season, according to NPD Group. And many companies that got their start at Toys 'R' Us might not have anywhere else to go. Jefferies LLC analyst Stephanie Wissink explained that everyone from Mattel to MGA Entertainment will feel the loss. "No toy company will be spared entirely in the seemingly likely liquidation of Toys 'R' Us," she said.
Some stocks already show that fear. When news of the possible closure came out, Mattel Inc.'s shares sank as much as 10%. Hasbro Inc. fell much as 3.8%. Spin Master Corp. and Jakks Pacific Inc., two other toymakers, also declined.
Next: Toys 'R' Us does tell us one thing about the industry.
Kids still want toys and the stores determine which ones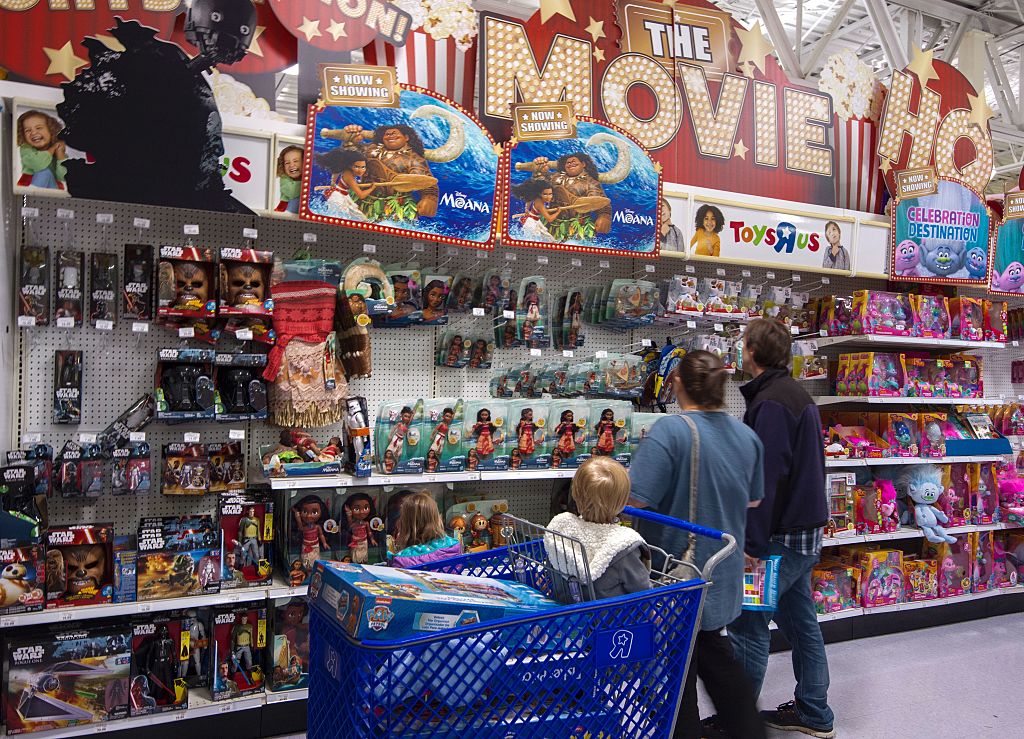 Despite the rise of e-commerce, stores like Toys 'R' Us still present opportunities that most websites do not. Toys 'R' Us stores and even its website offer an opportunity to discover new items, Johnson explained. By contrast, Amazon shoppers usually go right to the item they want without browsing around.
"At Toys 'R' Us, there is a lot of browsing, impulse purchasing and idea generation," he said. "It's going to be harder for new items to break out."
Next: Some experts expect mergers and acquisitions to follow the news.
Bigger toy companies might take on smaller ones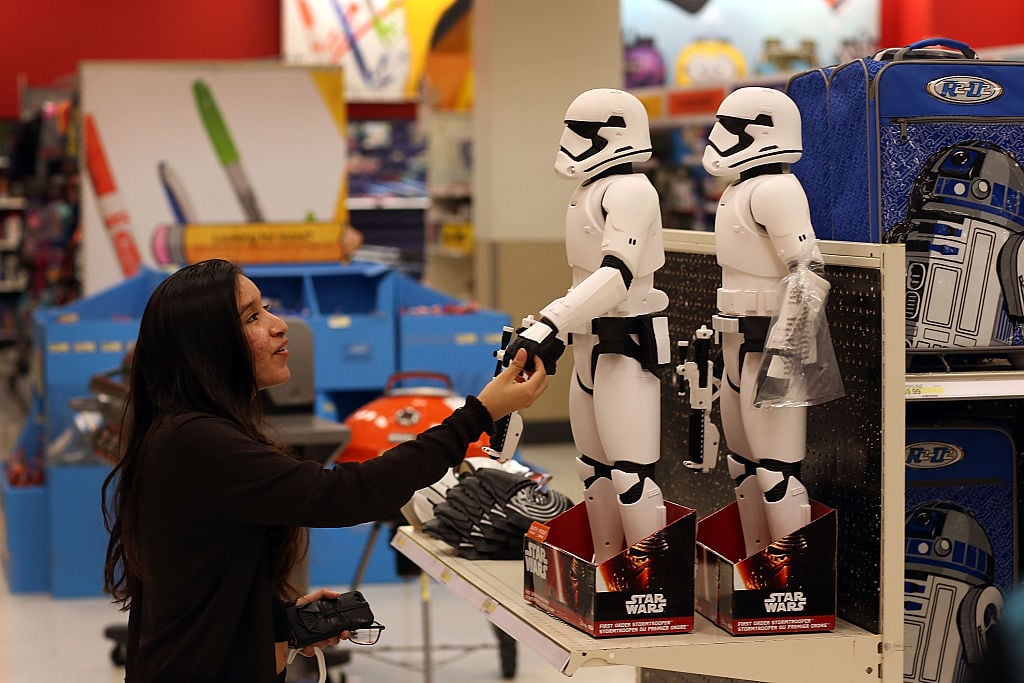 Toys 'R' Us' massive size allowed it to sell both name-brand toys and take a chance on smaller ones. That said, the big-box retailers like Wal-Mart and Target likely will not take that same risk, due to drastically less shelf space in the toy section. That means smaller toymakers will have an even harder time breaking into the business.
Wissink said she expects the liquidation to cause a spike in mergers and acquisitions of smaller toymakers. She explained that Hasbro and SpinMaster likely represent the best-positioned toy companies to do so. Toy companies such as Hasbro and Mattel already began preparing contingency plans. Representatives from Hasbro told CNBC during the New York Toy Fair that they do not depend on any one retailer and therefore, have explored multiple new channels to sell the company's toys.
Next: All might not be lost for Toys 'R' Us.
Someone could still save the day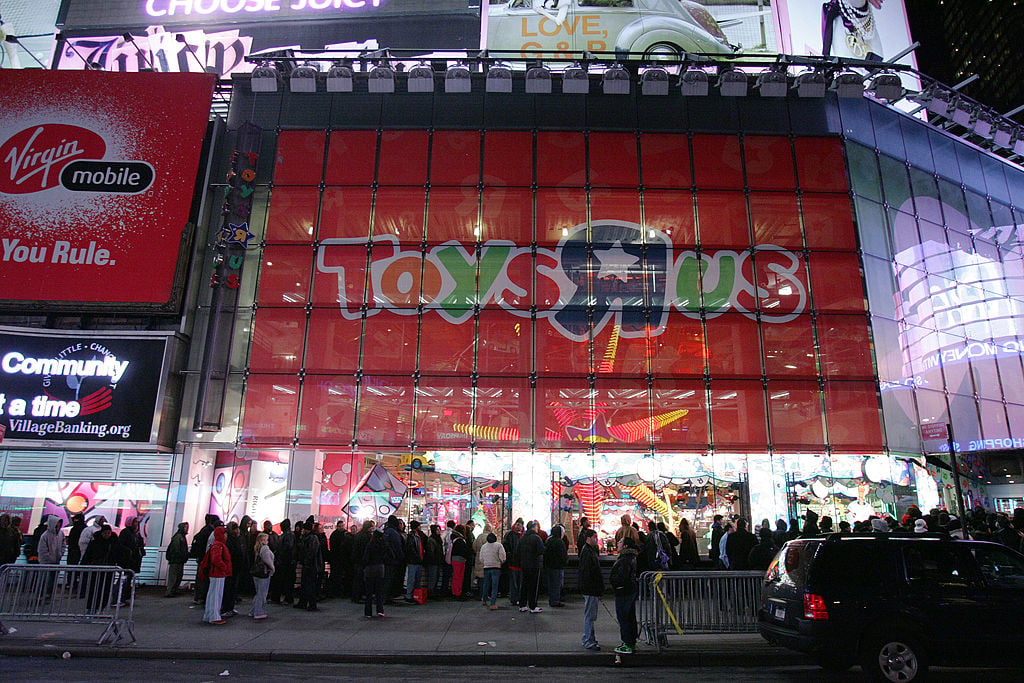 In total, Toys 'R' Us generated $11.5 billion in sales in 2016. And although the company has not reported an annual profit since its 2013 fiscal year because of interest payments, its operating income did rise 22% in 2016, to $460 million. When news came out of possible dissolution, its stock took a tumble. The company's $583 million of first-lien bonds due in 2021 dropped as much as 4 cents on the dollar to 83.9, according to the bond-pricing system Trace. That represents the biggest decline since September, the month the company filed for bankruptcy.
While closures have already started in some areas, the store might not liquidate its assets entirely. Some sources close to the issue said it looks bad, but as fairytale fans know, it's not over until the final credits roll.
Follow The Cheat Sheet on Facebook!