#Bookaroom: Top 5 Hotels Using Social Media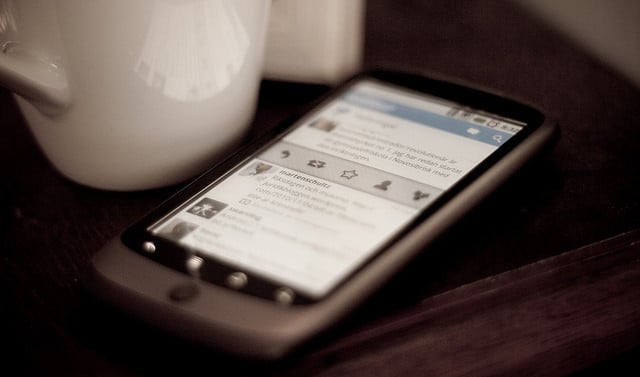 In a social media-driven world, hotels are joining in and letting guests book rooms, order room service, and check out through outlets such as Facebook and Twitter. As more travelers choose to book reservations online rather than call, more hotels are finding creative ways to meet guests' technology-driven demands. These days, 34 percent of hotel room revenue comes from online and mobile app bookings, according to PhoCusWright, a travel market research firm. Mobile apps also offer consumers the flexibility to schedule a room on short notice.
Think of the last time you decided last minute to stay somewhere. Would you rather have called hotels and asked about availability or simply searched and booked a room through Twitter or Facebook? If you answered that you'd rather have booked a room using social media, you're not alone.
According to Marcello Gasdia, PhoCusWright's consumer research analyst, "the ability to search, shop, and book hotels on the fly can quickly lift travelers out of a bind caused by inclement weather, traffic or car trouble. Mobile devices also help the more spontaneous travelers hit the road with unprecedented freedom and flexibility to do more in-the-moment planning." Looking for hotels that allow for ultimate customer convenience? Here's a list of the top five hotels utilizing social media.
1. Loews Hotels and Resorts
Loews has now launched social reservations, which allows travelers to book rooms at 16 of its 19 properties through Twitter. All you have to do is tweet @Loews_Hotels with the hash tag #BookLoews to show you're interested in booking a room. A Loews travel planner will then pick up the conversation, and once you're ready to book a room, the planner will tweet a link to a secure chat conversation to process payment information.
According to Piper Stevens, director of social media for Loews, the hotel also reaches out to Twitter travelers who are looking for hotel recommendations as a way "to convert that Twitter follower into a guest."
2. Starwood Hotels
Starwood Hotels uses Facebook to build relationships with its guests and find outs its preferences. By clicking the hotel's "Like" button on Facebook, the company will reach out to you to offer to book a reservation. You can also use Starwood's hotel directory to conveniently book rooms at hotels such as Aloft, Four Points, Sheraton, and The Westin.
Starwood Hotels also uses Facebook to enhance your customer service experience. Starwood staff will communicate with you through the media outlet to find out what pillow you might prefer, drinks you'd like to see in the minibar, and the type of room you need, according to Glenn Withiam, a spokesperson for Cornell's School of Hotel Administration. Using social media to find out personalized preferences helps "to demonstrate the value of staying with them."
3. Trump Hotel Collection
Trump Hotels will also give you the option to make reservations through Facebook. According to Ivanka Trump, executive vice president for development and acquisitions at the Trump Organization, she even has a booking widget on her personal Facebook page for guests to use. Once you book through Facebook, Trump has a hotel "attaché" contact you to complete a "'dossier' of their personal preferences, like the newspapers they wanted delivered, in-room amenities they required, or particular room temperature." Be sure to look for Trump's Twitter account as well, where they regularly tweet out hotel deals and specials.
4. Hilton Worldwide
It's booking made easy with Hilton's mobile apps. Along with the ability to make or modify a reservation, it also offers services such as having meals ready for guests upon arrival. According to Mabel McLean, a leading researcher at L2 Think Tank, 75 percent of hotels now offer apps and social media booking options. While a surprisingly high statistic, "this new normal is largely driven by parent companies such as the InterContinental Hotels Group or Hilton Worldwide that can leverage digital investments like mobile apps or site platforms across their portfolios."
5. Best Western International
Best Western has also joined forces with the social media world. It allows you to book reservations through its Facebook page and mobile app. According to Dorothy Dowling, senior vice president of market and sales for Best Western, the hotel jumped on the social media bandwagon to "answer the call from our customers to make it easy to research, book, and share travel experiences through their preferred channels." With more than 4,100 hotels in over 100 countries, Best Western has made it even more convenient to stay at one of its locations. The hotel chain also uses social media to help gather guest feedback, promote Best Rewards initiatives, and improve customer engagement.
Don't Miss: Travel Cheat Sheet: 10 Tips to Get to Your Gate Faster.