True Black Friday Horror Stories That Make Us Lose Our Faith in Humanity
Black Friday involves waking up early and waiting in long lines to get the best deals. What shoppers don't plan on experiencing is brawls, shootings, and hospital visits. Unfortunately, injuries and violence are becoming more common on Black Friday. Shoppers are literally fighting for good deals.
Shootings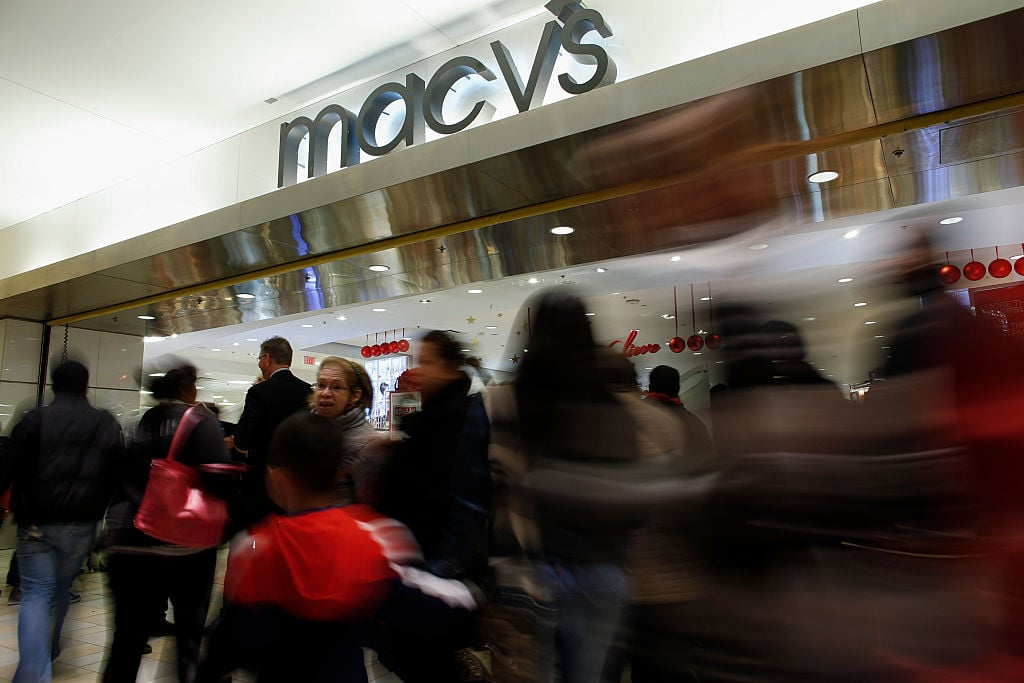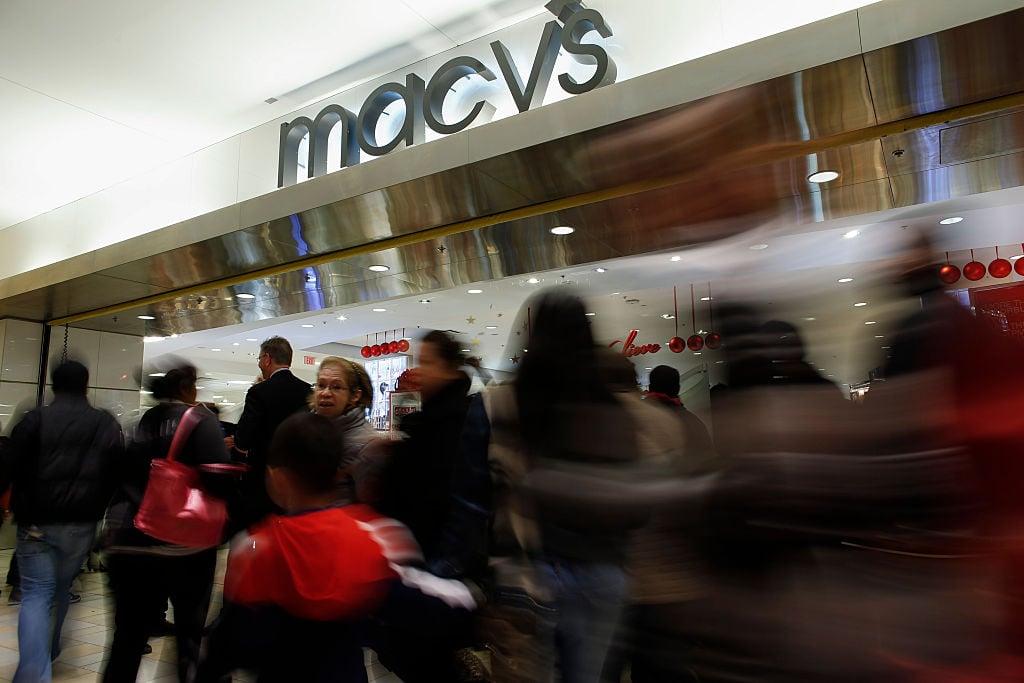 In 2016, a 20-year Atlantic City man was fatally shot outside of a Macy's on Black Friday. The man's brother was also shot in the leg but survived the shooting, according to The Chicago Tribune. Another shooting took place over a parking space in Reno, Nevada where a 33-year-old man was shot dead, according to NPR. And in Tennessee, two shootings occurred during the Thanksgiving holiday, outside of stores, according to the New York Daily News.
Stampedes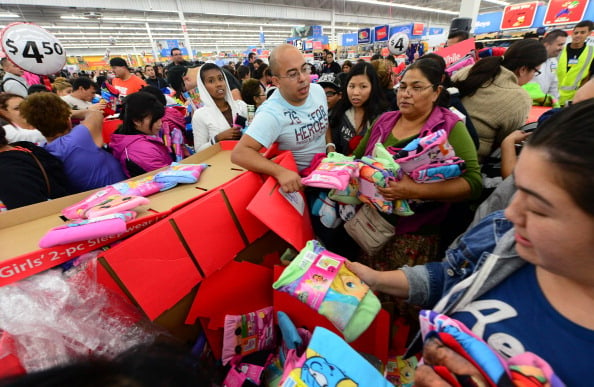 In 2008, a Wal-Mart employee was "stepped on by hundreds of people" in Valley Stream, New York, Police detective Lt., Michael Fleming, told CNN. While fellow employees rushed to the man's aid, shoppers continued to step on the fallen employee, according to the New York Daily News. The 34-year-old man was trampled to death by shoppers too eager to score holiday deals than help a person in need. Other instances of people being trampled have been reported. According to KHQ, a local news station out of New Boston, Ohio, an 11-year-old girl was taken to the hospital after being trampled by Wal-Mart shoppers on Black Friday.
Miscarriages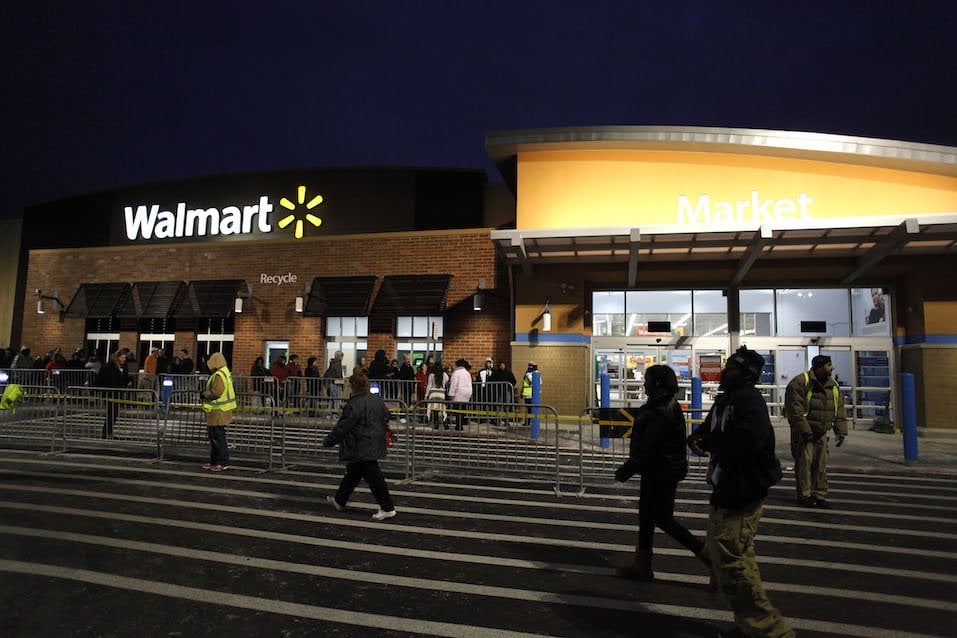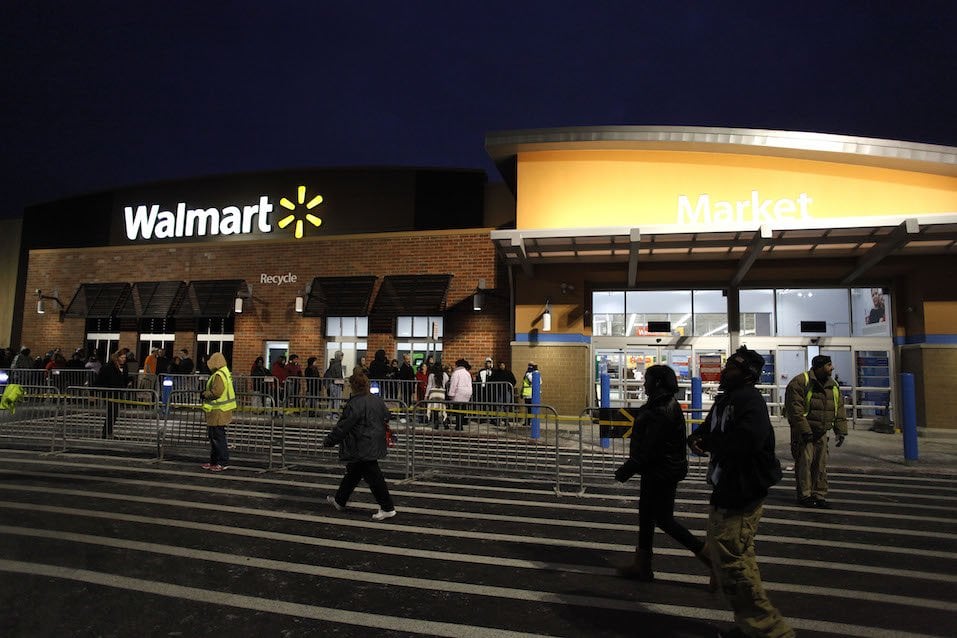 During the same incident in 2008 where a Wal-Mart employee was trampled to death, another person sustained devastating injuries. An eight-month pregnant woman miscarried, according to the New York Daily News. She was taken to the hospital along with others who were injured when 2,000 people rushed the store entrance, The Guardian says. A police spokesperson told the publication "this crowd was out of control."
Pepper spray used on shoppers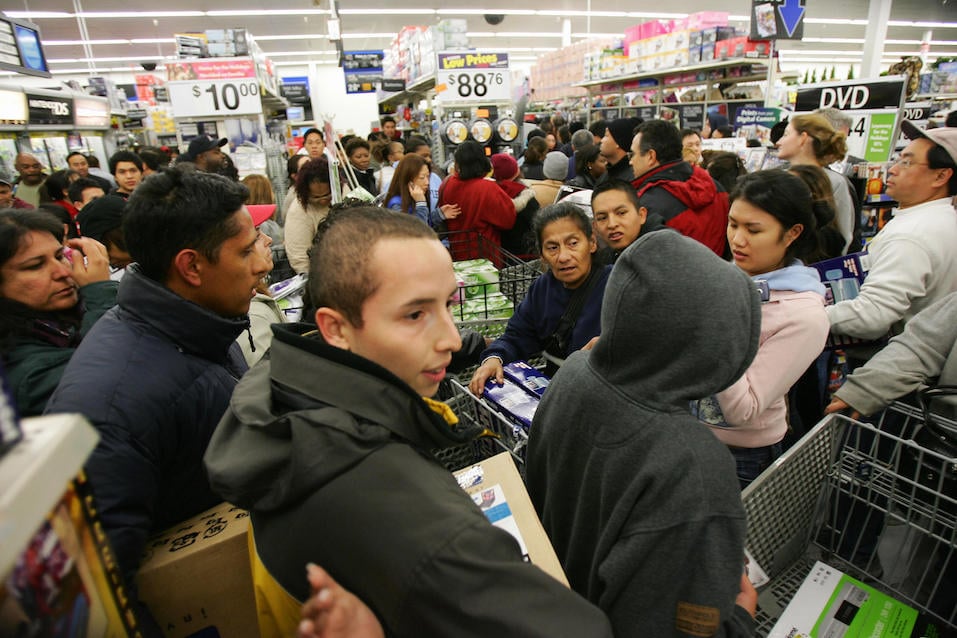 A woman sprayed fellow customers with pepper spray while she grabbed an Xbox and ran, the New York Daily News says. She did so " to gain preferred access to a variety of locations in the store," Los Angeles Fire Capt., James Carson, told the LA Times. The woman later turned herself in but faced battery charges after causing minor injuries to 20 people. Carson told the LA Times, "She was competitive shopping."
People step over dying man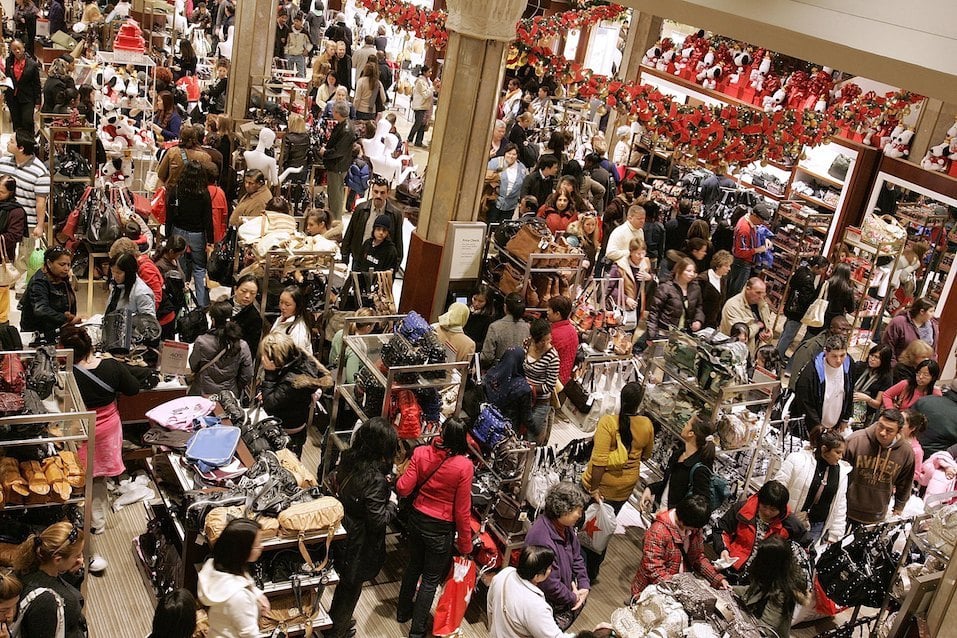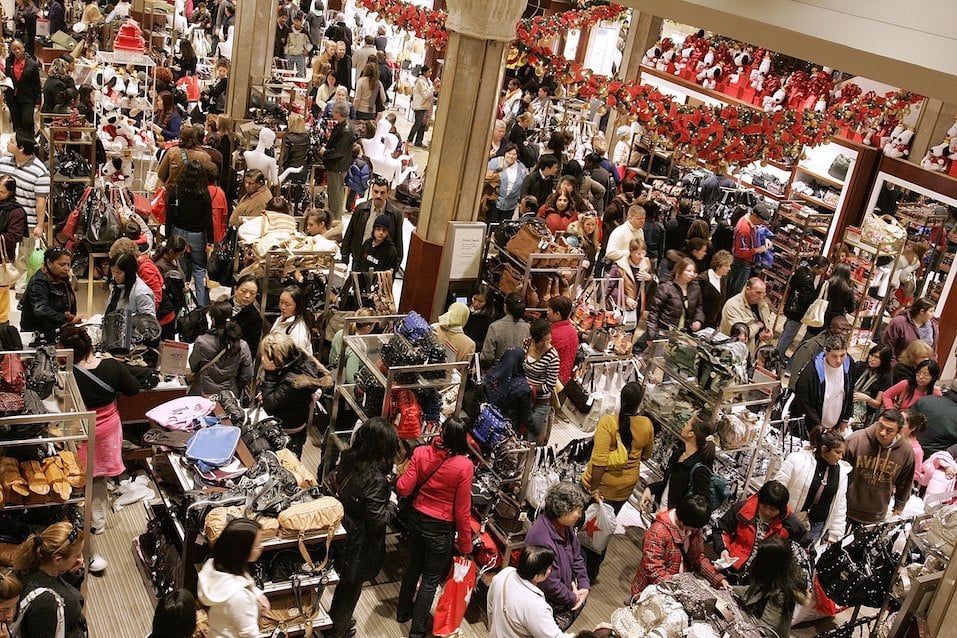 At a Target store in West Virginia, Walter Vance was taking part in Black Friday shopping, when he collapsed. Vance had a history of heart problems. According to the Charleston Gazette-Mail, reports say shoppers walked past Vance after he collapsed. Vance's wife told the news outlet a handful of nurses came to her husband's aid in the store. Unfortunately, 61-year-old Vance died later at a local hospital.
Car accident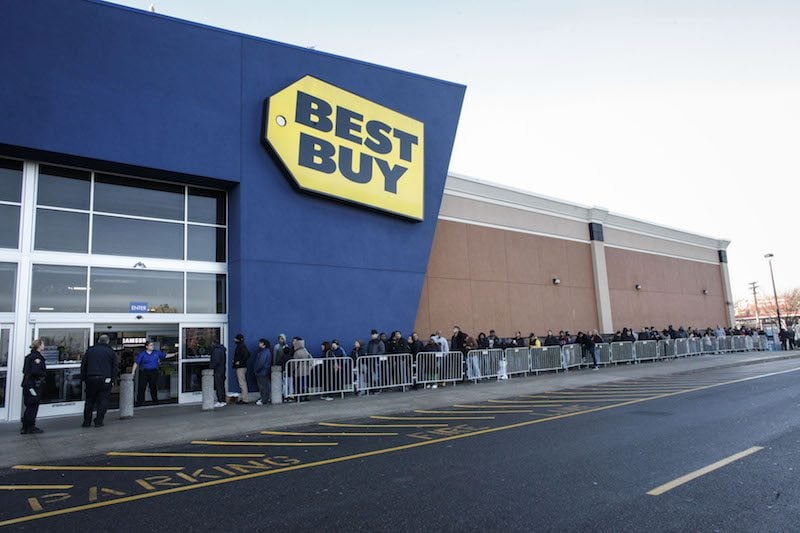 A California family heading home after shopping on Black Friday, got in an accident killing two people. The driver, Arvind Tandel, nodded off after getting only a few hours sleep. His SUV hit a parked California Highway Patrol vehicle on the side of the highway then flipped, according to The Mercury News. Tandel's four children were in the backseat designed for three. Two of Tandel's children were killed in the crash.
Bomb threats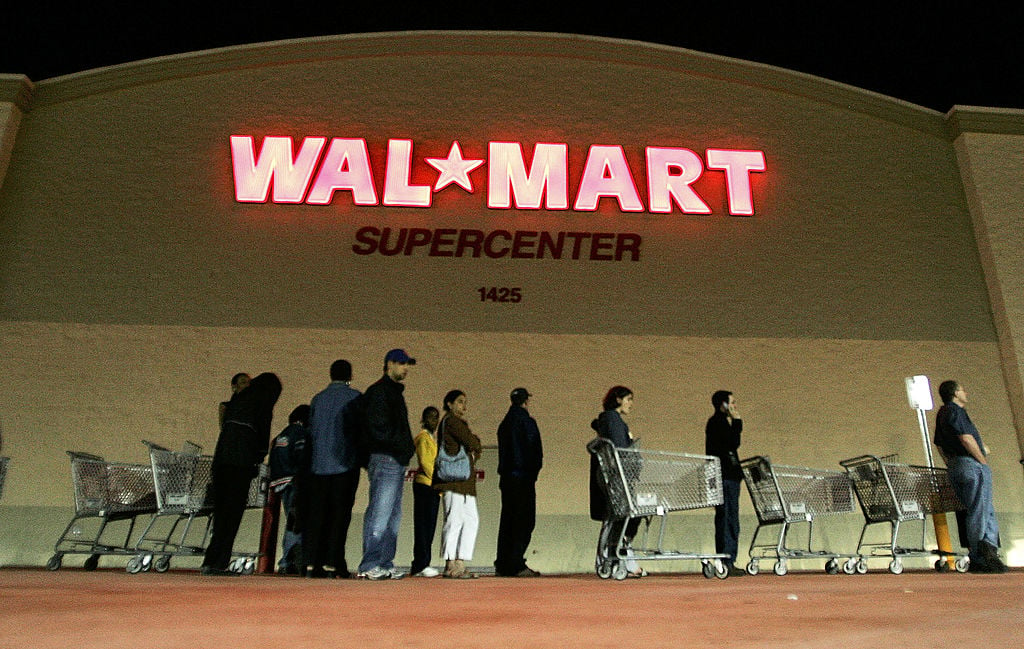 According to an ABC affiliate station in Florida, two bomb threats were made to stores on Black Friday in 2014. The first threat was made to a Wal-Mart store. Hundreds of people were evacuated from the store, after which authorities searched the building for a bomb. Three hours later, a bomb threat was made to a nearby CVS Pharmacy. Again, customers were removed and nothing was found.
Check out The Cheat Sheet on Facebook!
Read more: 16 Secrets Walmart Shoppers Need to Know