Trump's Constant Golf Habit Hurts America in a Big Way: Here's How
President Donald Trump famously said, "I'm going to be working for you. I'm not going to have time to go play golf," in August 2016. But he has visited his golf clubs once every 4.2 days since his inauguration, according to Trump Golf Count. If you include his other properties, that number spikes to one in three days, The Wall Street Journal reports. In total, NBC News says he teed off on 85 of the first 340 days of his presidency.
Let's take a quick look at how Trump's golf habit hurts the country, along with how he compares to Barack Obama (page 5) and with whom he loves to play golf (page 7).
1. Bottom line: These trips cost taxpayers money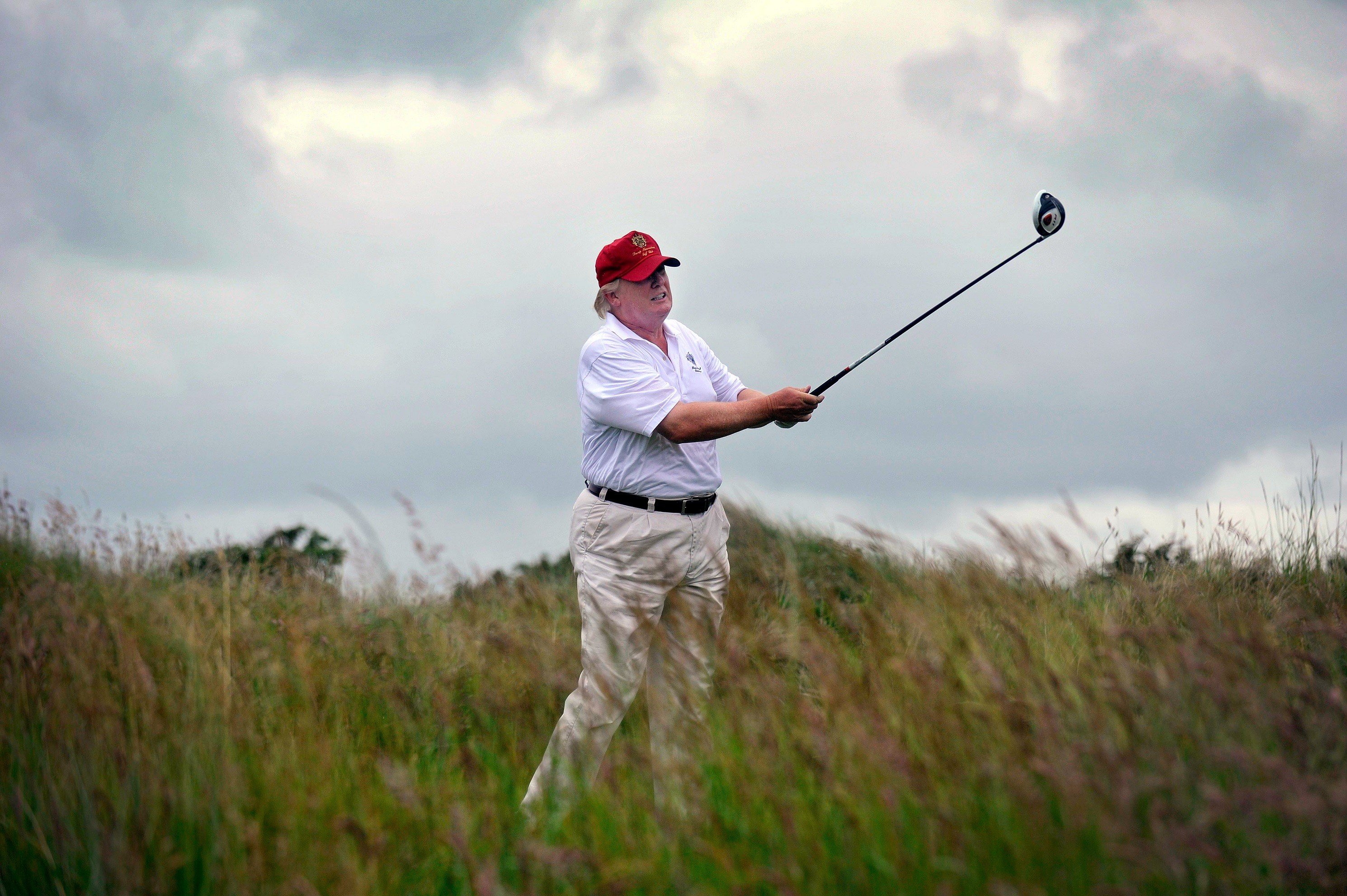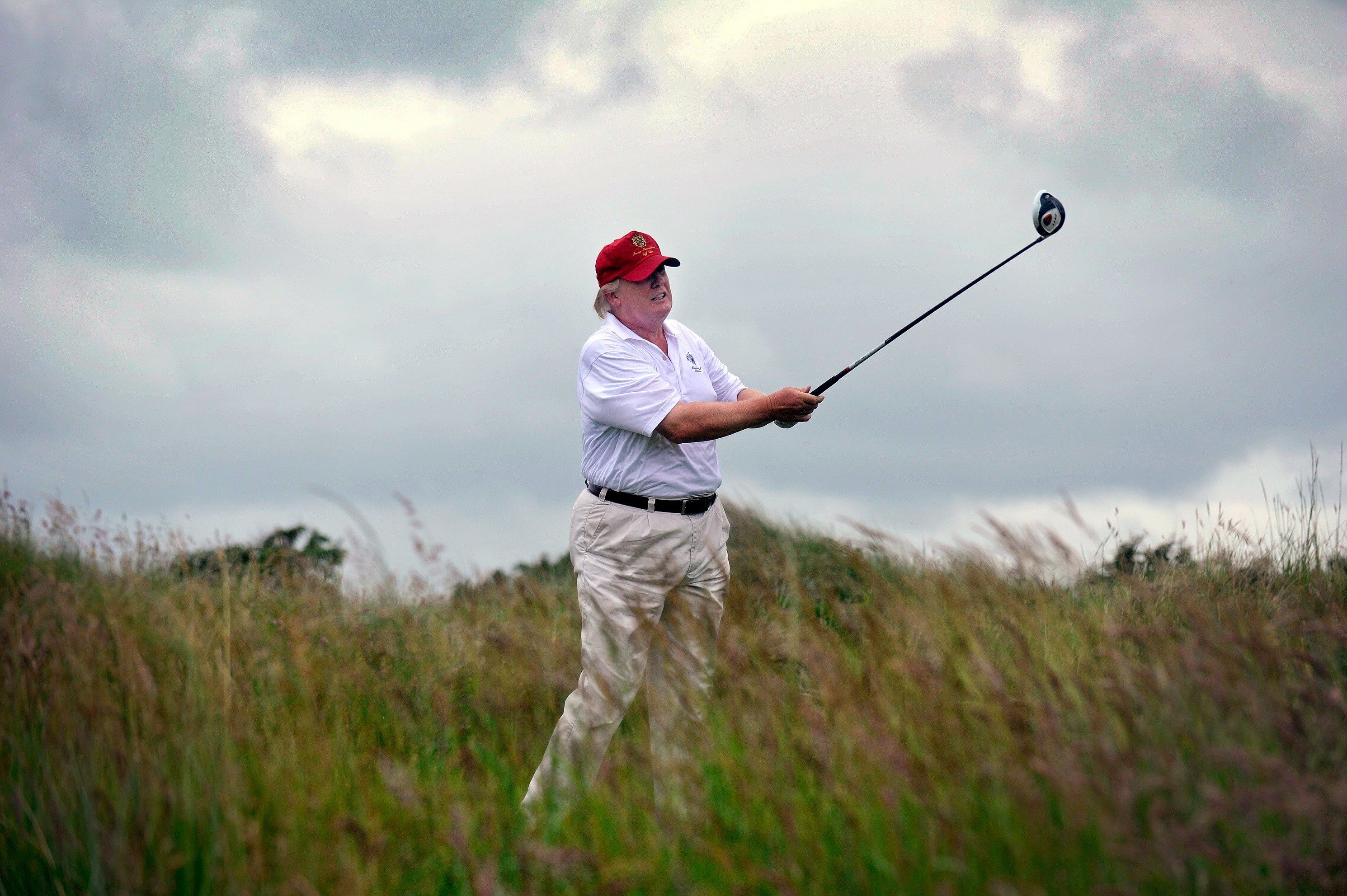 The U.S. shells out for these excursions, to the tune of about $3 million each time he heads to Mar-a-Lago alone, The Washington Post writes. Since February 2017, the Secret Service has spent at least $144,975 strictly on golf cart rentals, USA Today reports. And by August 2017, the Secret Service had already racked up quite a bill for the president's family's protection. Secret Service Director Randolph "Tex" Alles told USA Today that more than 1,000 agents already hit the federally mandated caps for salary and overtime allowances that month. Those allowances should have lasted all year.
Next: You won't believe how much local governments spend in overtime pay for Trump.
2. Local governments feel the weight of Trump's golf habit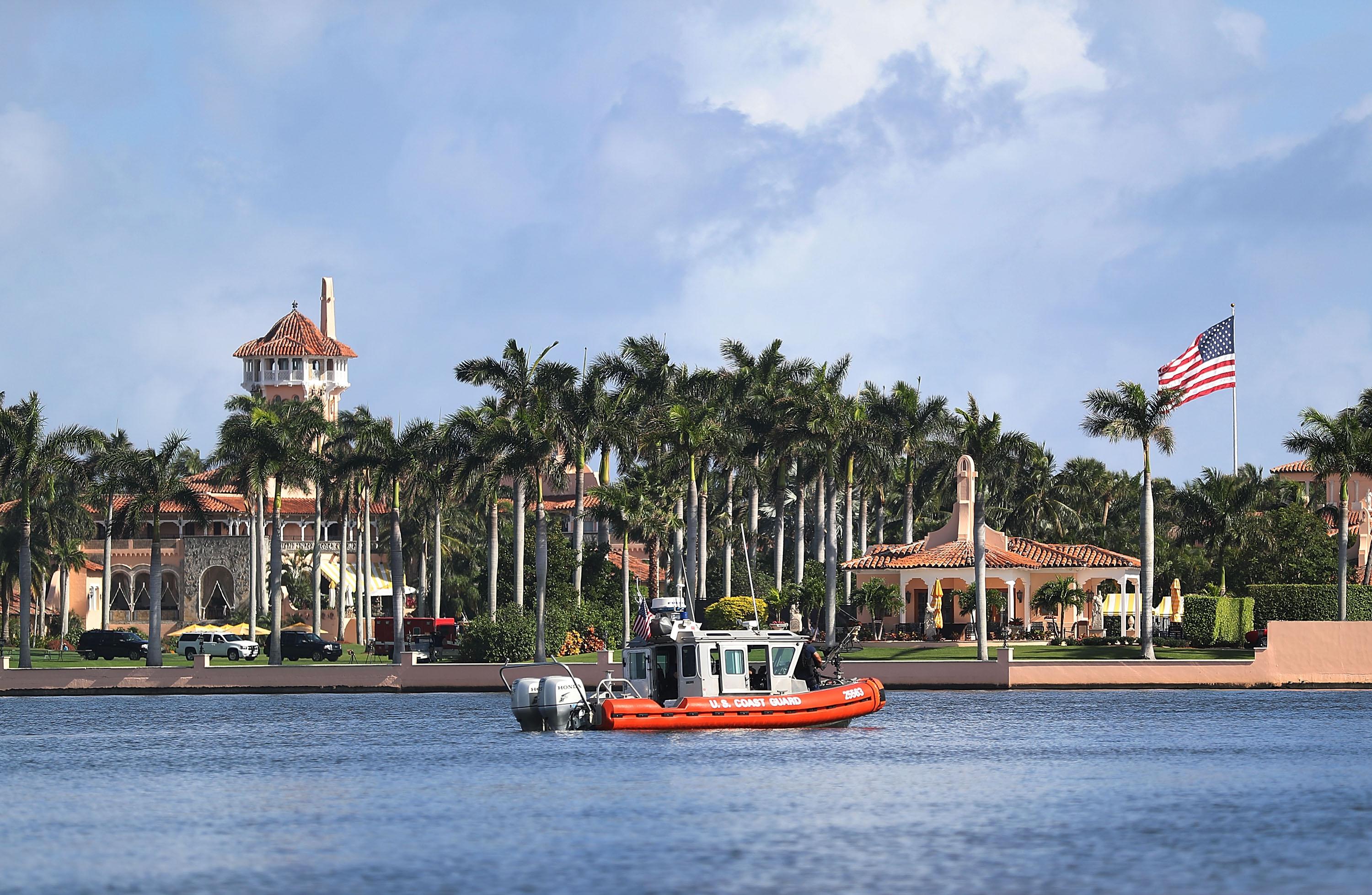 According to estimates provided to CNN by the Palm Beach County Sheriff's Office, that department shoulders around $60,000 in overtime every day Trump spends in Florida. Earlier in 2017, local officials had to decide whether to raise taxes or cut services to pay for Trump's golf outings. The local municipality did not have to make that call, fortunately, because the Federal Emergency Management Agency awarded $3.3 million to the Palm Beach County Sheriff's Office for presidential protection, effectively just passing the buck.
Next: Trump's golf habit does benefit one person's bottom line.
3. The president's properties still earn him money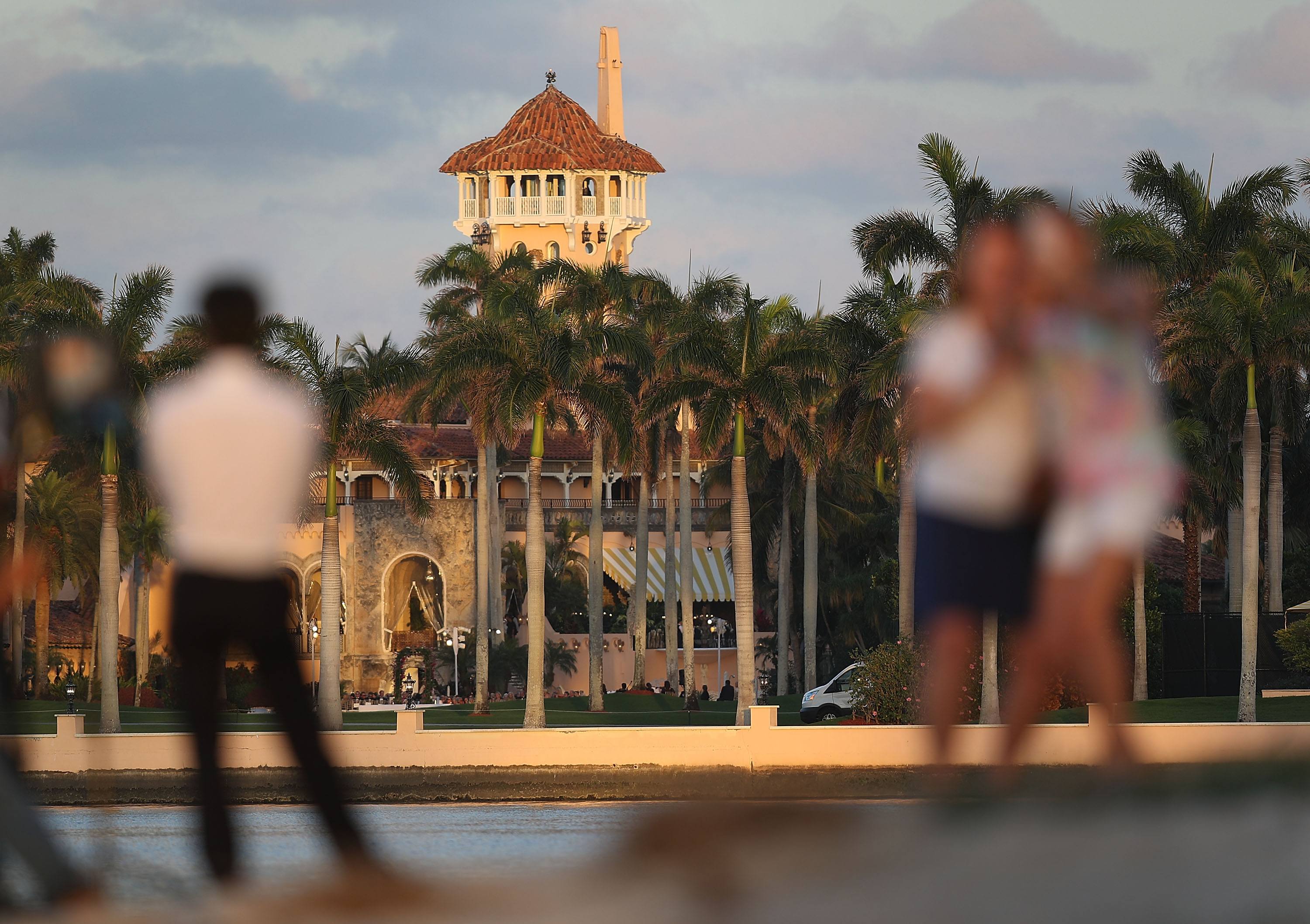 CNN reports the president's visits do help the bottom line at his properties. Trump transferred his business holdings to a trust run by his sons before taking office, but he stopped short of selling off his shares. Every time the president visits one of his clubs, it effectively acts as an advertisement for it. "The president's incessant exploitation of his office to promote his properties is unprecedented in American history," said Norm Eisen, chair of the Citizens for Responsibility and Ethics in Washington.
Next: How does Trump's golf habit compare to Obama's playing?
4. He plays more golf than his biggest rival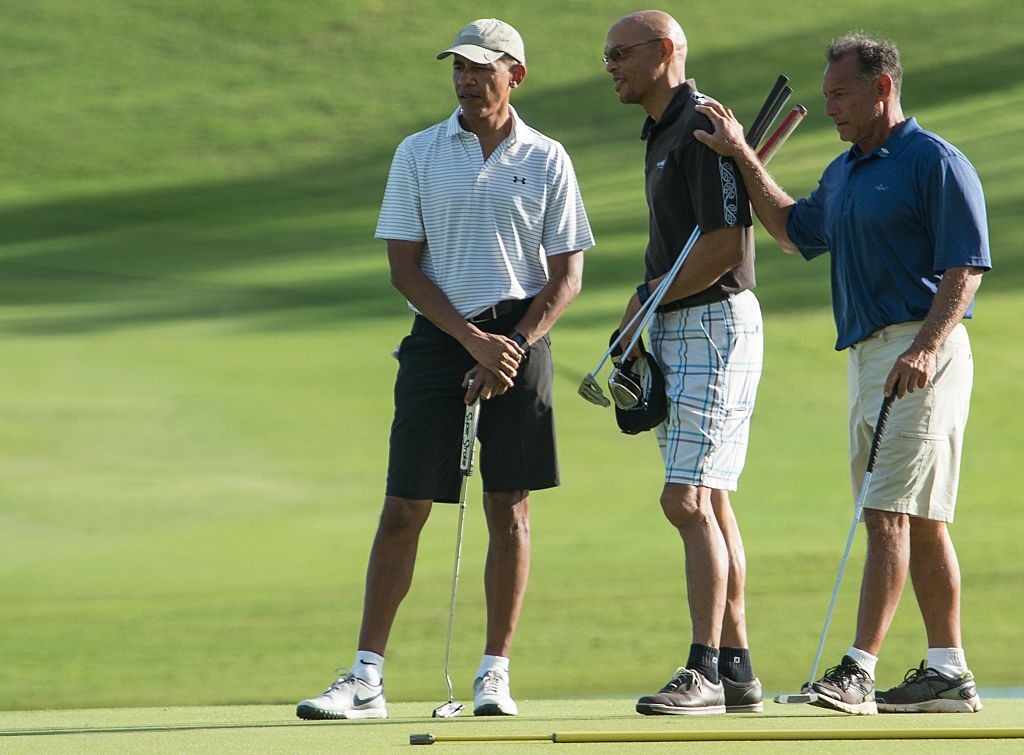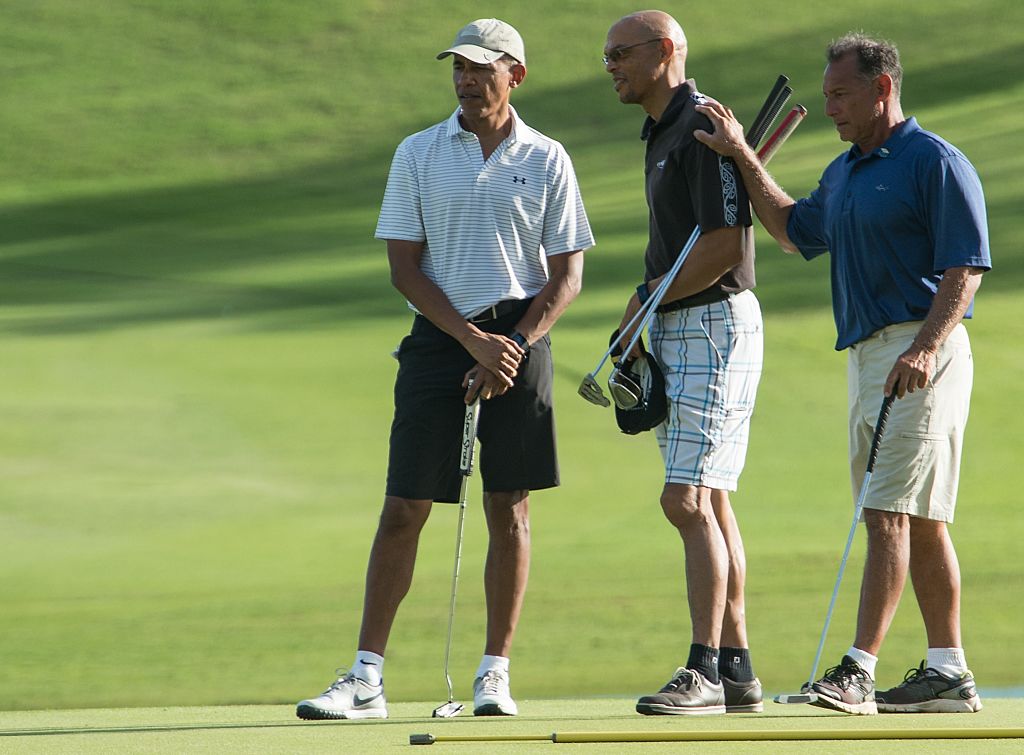 His golf games come as just one of the many things Trump lambasted former President Barack Obama for. Back in 2014, Trump criticized his predecessor for spending time on the links. He tweeted, "Can you believe that, with all of the problems and difficulties facing the U.S., President Obama spent the day playing golf. Worse than Carter." However, PolitiFact did the math and discovered that, as of November, the sitting president had played golf 35 times while Obama had only played 24 times by the same point of his presidency.
It's worth noting that Trump aides will often refuse to comment on whether Trump is actually playing. Because the number relies on private citizen sightings and pool reports, it might come in lower than reality.
Next: Is Obama or Trump the better golfer?
5. Who's the better golfer?
NBC's Golf Channel notes that Trump has said he would definitely win a match against Obama. Trump also said he's won "many, many club championships." (He hasn't publicly shared that list, though.) But is that just Trump being competitive and confident? Or do his skills on the course back him up? CNBC reports that golfers say Trump has the best game of any president.
And Golf Digest seems to agree with Trump. The publication reported before Trump's inauguration that "Donald Trump will be the 16th of the past 19 American presidents to play golf. And immediately upon entering office he will be the best player of the group, thanks to his current 2.8 Handicap Index and his 19 club championship victories." Trump knocked John F. Kennedy out of first place as the best golfer to occupy the Oval Office. Currently, JFK takes second place, Dwight D. Eisenhower third — and Obama lands in ninth place.
Next: Donald Trump has been accused of doing this while playing.
6. He has been accused of cheating
Sports Illustrated made waves by reporting that Trump isn't the most honest golf player. "Trump will sometimes respond to a shot he duffed by simply playing a second ball and carrying on as if the first shot never happened," the publication explains. "In the parlance of the game, Trump takes floating mulligans, usually more than one during a round. Because of them it is impossible to say what he has actually shot on any given day, according to 18 people who have teed it up with Trump over the last decade." The publication adds that according to one of Trump's playing partners, Trump takes "all the usual liberties common among everyday golfers: mulligans, gimmes, improved lies, etc."
However, Trump is hardly the first president to cheat at golf. Bill Clinton notoriously took multiple mulligans, or extra and uncounted shots, as U.S. News notes. And you could argue that because there are so many ways to cheat at the game, at least some of them have to be pretty common.
Next: In typical Trump fashion, he lies about not only the outings, but their purpose.
7. He often golfs with athletes, friends, and business partners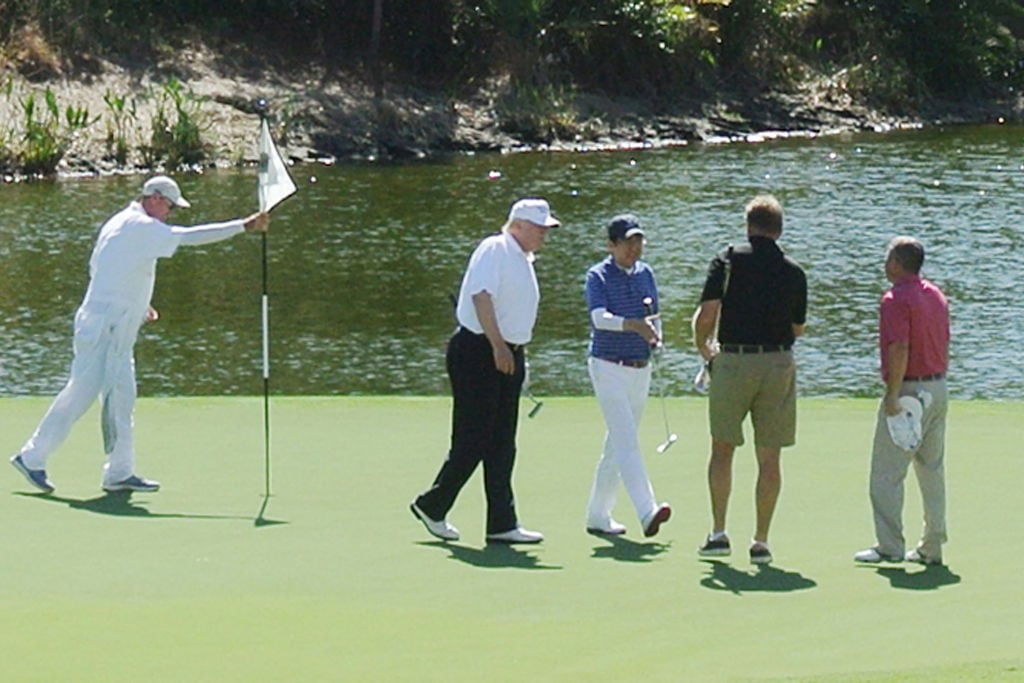 The Trump Golf Count reports that the president frequently golfs with athletes and professional golfers and wealthy business executives at his properties. He recently played with Tiger Woods, and that outing likely had more to do with a golf club the pair are working on. Newsweek writes that Trump's business organization is working on a foreign contract to build the Trump World Golf Club Dubai, with Woods designing the course. While he said he intended to "get back to work" creating American jobs, the golf course will actually employ thousands overseas, despite promising his company would not work with foreign entities.
Next: When dealing with Trump, do as he says, not as he does.
8. Trump does not golf with the people he wanted Obama to
In 2012, Trump offered Obama some free advice. "Obama should play golf with Republicans & opponents rather than his small group of friends," he tweeted. "That way maybe the terrible gridlock would end." Obama subsequently did so, playing a round with Republican Senators Saxby Chambliss of Georgia and Bob Corker of Tennessee, as well as Democrat Mark Udall of Colorado, a few months after Trump's tweet. The sitting president, on the other hand, does not take the long walk with his opponents. He has played golf with exactly zero Democratic Congress members since taking office, Newsweek notes.
Next: Trump's golf game may actually affect how he does his job.
9. The president's game has interfered with his work before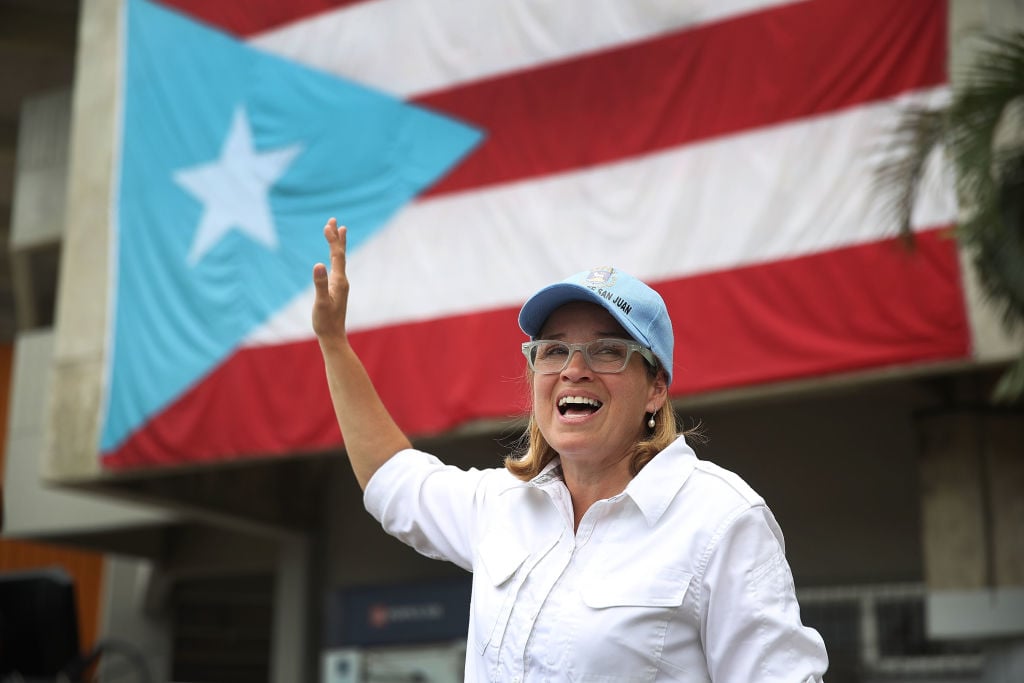 When Hurricane Maria made landfall in Puerto Rico on Sept. 20, 2017, the White House actually communicated with its officials — at first. GQ explains that the president issued an emergency declaration and promised aid, until Trump kicked off a week-long golf vacation.
The next day, everything related to Puerto Rico essentially stopped. Trump took no meetings, made no calls, and no public statements about the crisis. Bizarrely, the president found time to get into a Twitter battle over police brutality protests in the NFL, attend a rally for Luther Strange, and meet about his travel ban. By all accounts, he did the work he wanted to do. He just ignored the work that needed to be done.
While the White House has defended Trump's golf game as an integral part of his business strategy, the efficacy of it raises eyebrows. The president might do well to spend more time in his office and less on his swing.
Next: Who taught Trump how to play golf?
10. He is self-taught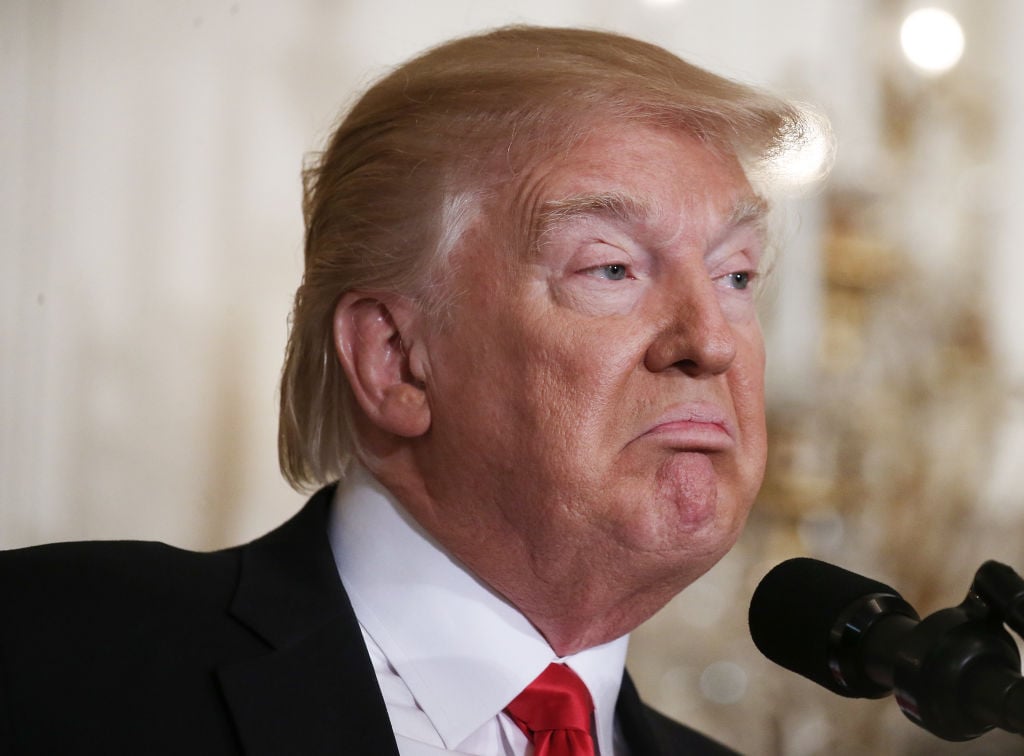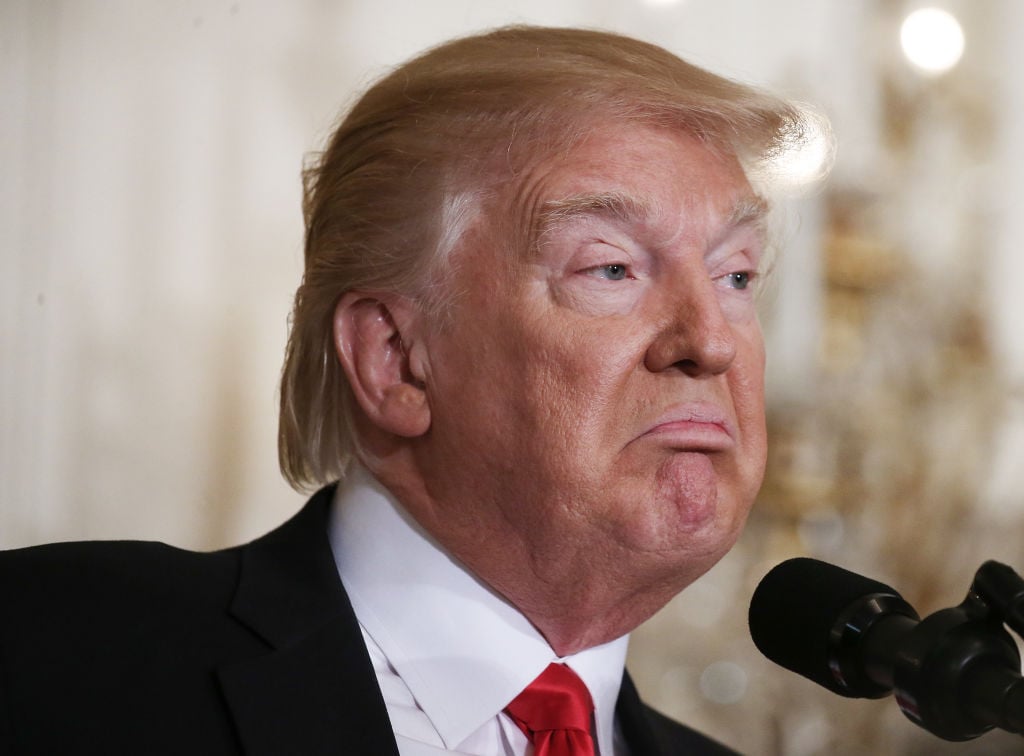 Trump claims to have never consistently worked with any golf coach in his life. According to a Golf World article, Trump views the game of golf to be a very "natural game." He told Jaime Diaz of GW that "I never really wanted to know a lot about my technique. I really trust instinct a lot, in golf and a lot of things." That's very concerning considering that even the best golfers have a golf coach. But let's take a look at his short, middle, and long game before we jump to conclusions.
Additional reporting by Jess Bolluyt.
Check out The Cheat Sheet on Facebook!