Trump's Latest Power Play May Reverse Obama's Environmental Legacy, But Is It Even Legal?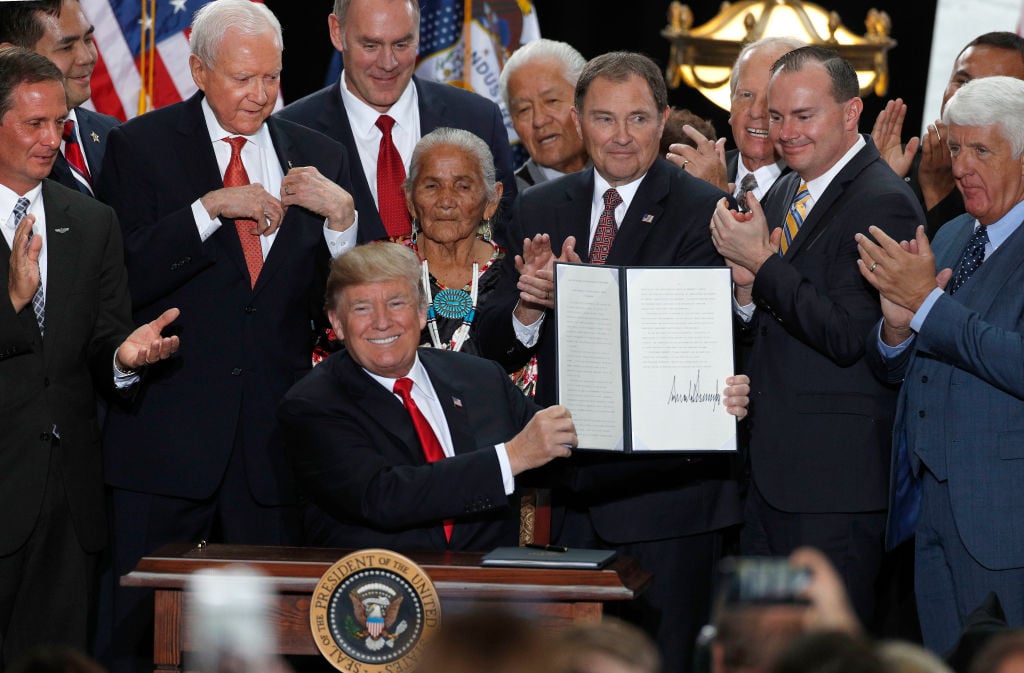 On December 4, 2017, President Trump announced that he would be shrinking Bears Ears and Grand Staircase-Escalate National Monuments in Utah. And yes, people are outraged. But the real kicker here is whether the president actually has the authority to do so in the first place.
As the debate rages on, the ever-important discussion revolves around one main question: How can we continue to protect our public lands against the threat of looters, vandalism, and — you guessed it — Donald Trump?
Trump's latest stunt continues to garner exceptionally negative attention. Environmentalist or not, everyone needs to know the facts. Here's a rundown of what we know so far, and the history of how these precious landmarks came to be.
Barack Obama created Bears Ears National Monument in 2016
During Obama's final days in office, he designated 1.35 million acres in Utah's red-rock country as a national monument. Bears Ears was created to protect one of the largest collections of tribal artifacts in the West.
Unfortunately, Trump considers Obama's creation of certain national monuments an "egregious abuse of executive power." According to Trump, there's no need for the national monument to be as expansive as it is. For this very reason, Bears Ears and several other national monuments are in grave danger today.
Next: It'll be almost nonexistent. 
Trump is shrinking Bears Ears by 85%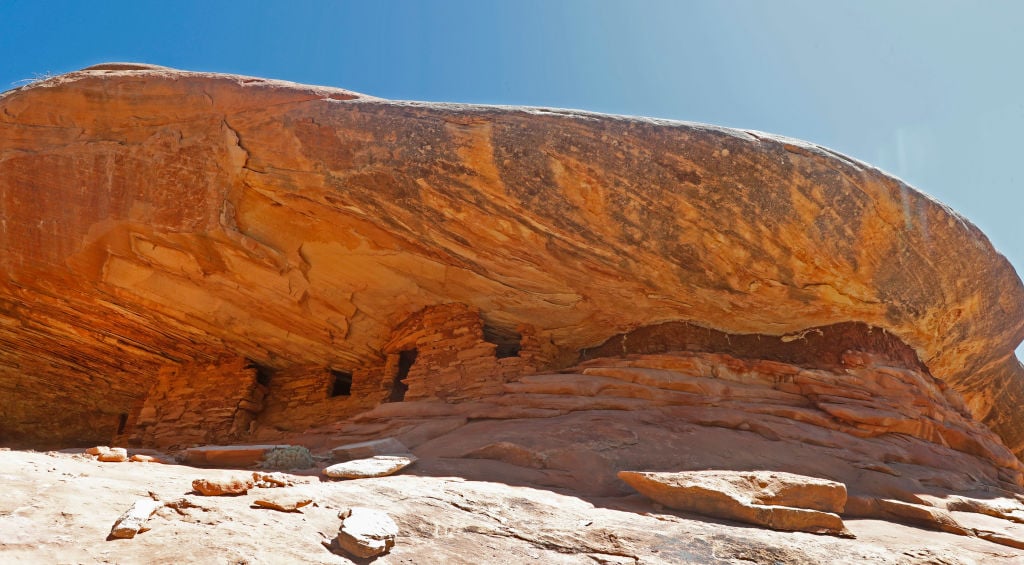 In true Trump form, the president isn't going to allow one of Obama's successes to stay in place for long. Trump is determined to drastically shrink the size of the monument, the monument that Obama said is of great importance to local Native American tribes, including the Navajo, the Hopi, the Ute, and the Zuni.
On December 4, 2017, Trump signed a proclamation that would shrink Bears Ears National Monument to just 201,876 acres. In his speech, the president declared that "public lands will once again be for public use …" Sadly, Bears Ears wasn't the only monument under attack.
Next: This monument was created during Clinton's term.
Bill Clinton created Grand Staircase-Escalante National Monument in 1996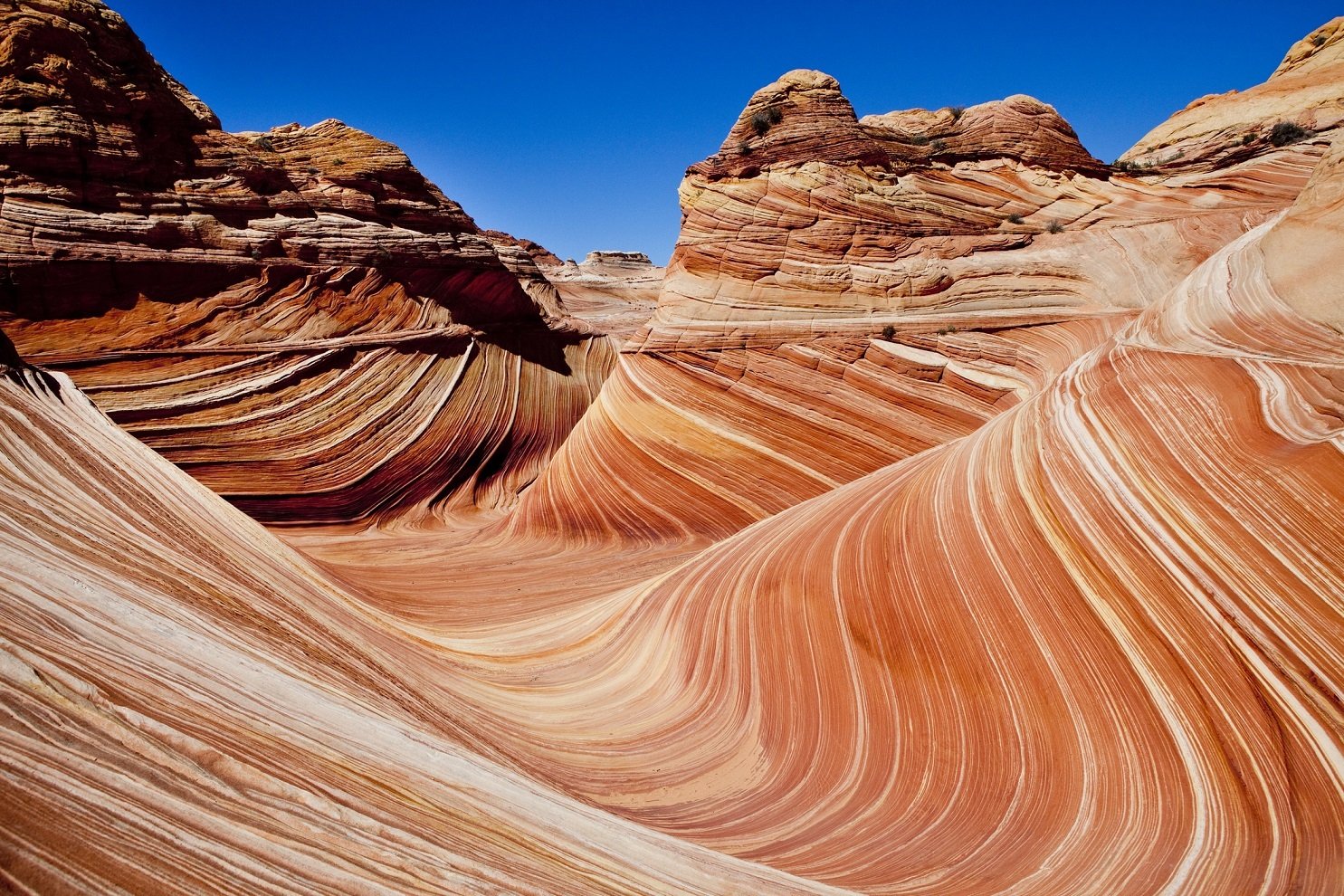 During his time in office, President Clinton also took action in protecting sacred land. Designating 1.7 million acres in Utah as federally protected land, Grand Staircase-Escalante National Monument was created. Most notably, the area is chock-full of impressive slot canyons, natural arches and river canyons. But does Trump care? Of course not.
Next: Only 1 million acres will remain.
Trump is shrinking Grand Staircase-Escalante by 39%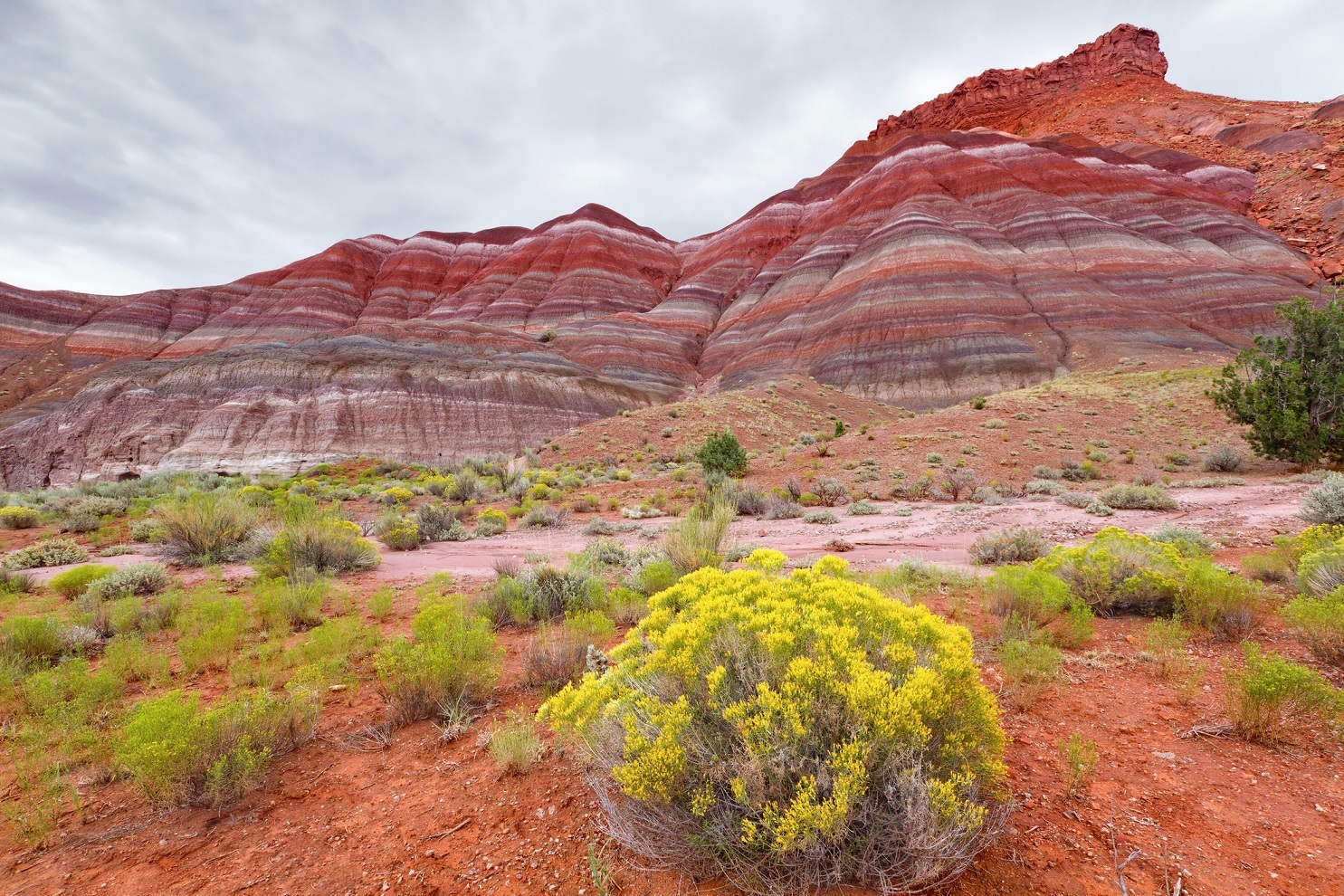 Clearly, Trump isn't much of an outdoorsman. If he were, he'd think twice — or even once — about slashing the size of this gorgeous monument. Grand Staircase attracts hikers, campers, and climbers from near and far year after year. But guaranteed access to it could be taken away. As part of Trump's Dec. 4 proclamation, he vowed to cut Grand Staircase by 39%.
Next: Understanding this act is super important. 
The Antiquities Act allows presidents to create national monuments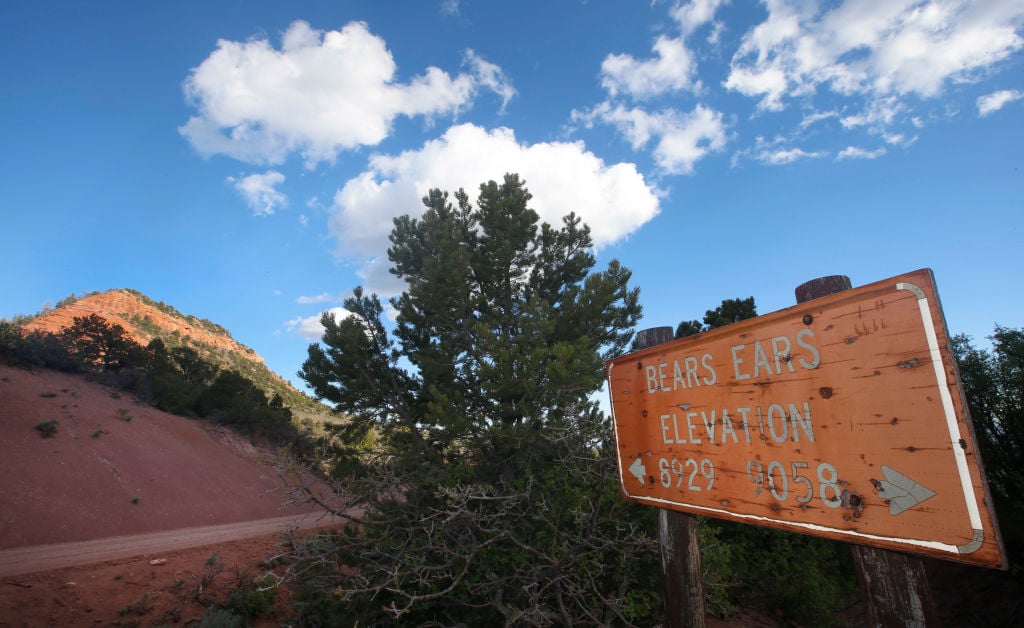 To understand how these national monuments came to be and why they're so important, you first need to understand what the Antiquities Act is all about.
In 1906, President Theodore Roosevelt signed the Antiquities Act into law. The act is meant to preserve the historic, scientific, commemorative, and cultural integrity found in certain parts of the U. S. Most importantly, the Antiquities Act allows the president to designate certain landmarks as national monuments.
Next: Obama's environmental legacy  
Obama designated more national monuments than any other president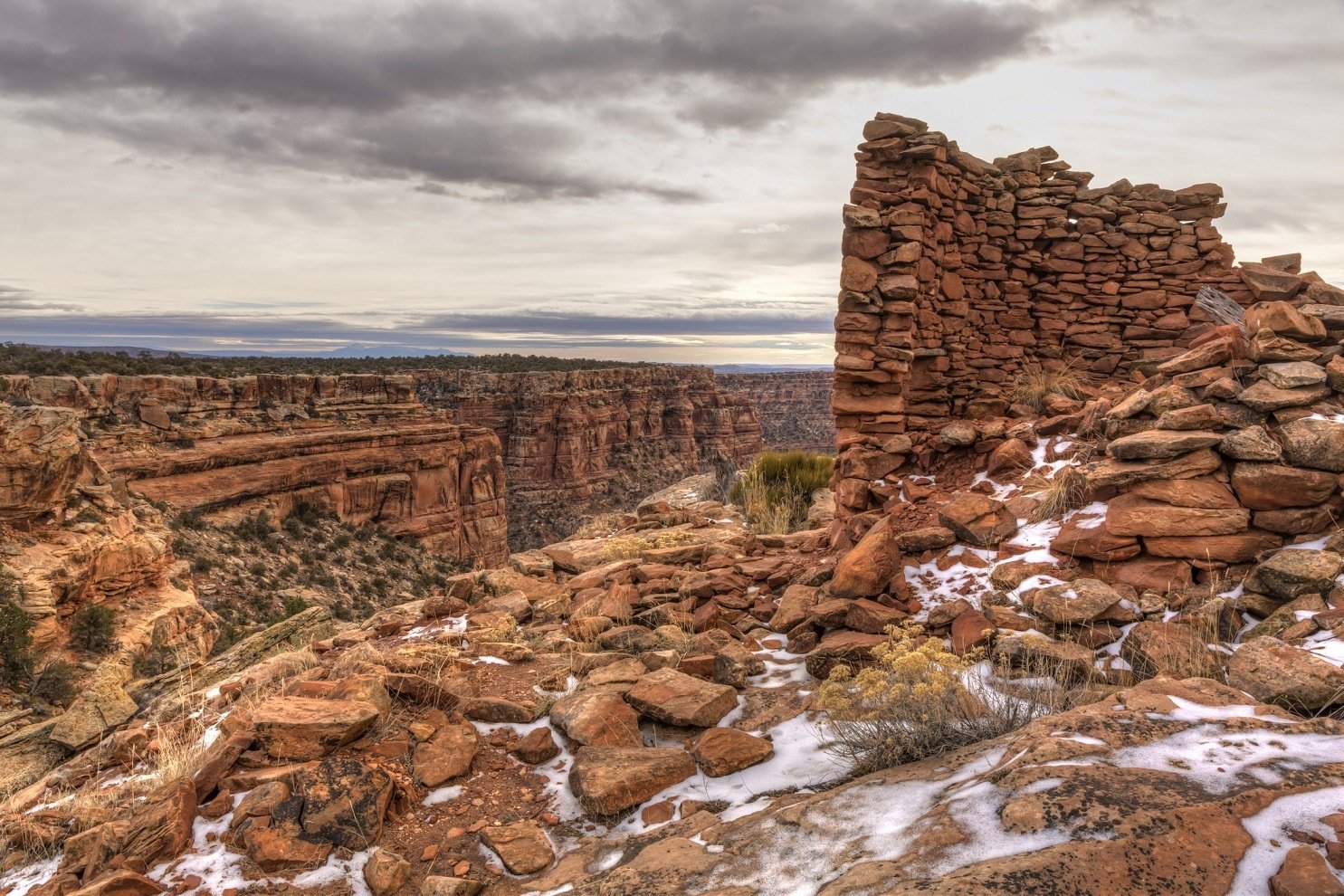 Obama left quite the environmental legacy behind. He was more than just a supporter of protecting public lands, he was a champion. In fact, Obama "invoked his executive power to create national monuments 29 times" while he was in office.
But not everybody was a fan. There are plenty of people who argue that past presidents have overstepped and overreached when setting aside public land. According to The Washington Times, "Environmental groups have praised the conservation efforts, but critics say they amount to a federal land grab."
Next: Another effort to out-Trump his predecessors
This will be the largest reduction of a national monument ever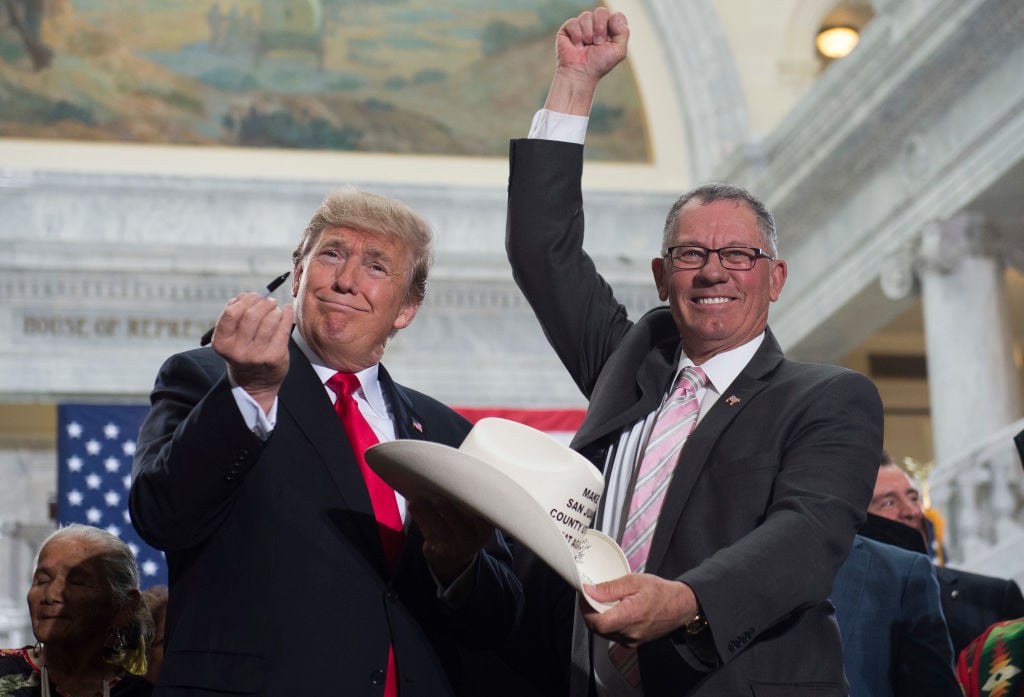 According to USA Today, "Trump's decision to scale back the size of those monuments marks the most aggressive presidential effort to roll back national monument protections in U.S. history. In addition to shrinking the size of the two monuments, Trump also lifted restrictions on motorized vehicles and livestock grazing even within the smaller boundaries."
Furthermore, it's been more than half a century since "a president has undone these types of land protections," Time reports. No wonder people are pissed.
Next: Native Americans are not happy.   
The decision threatens sacred Native American land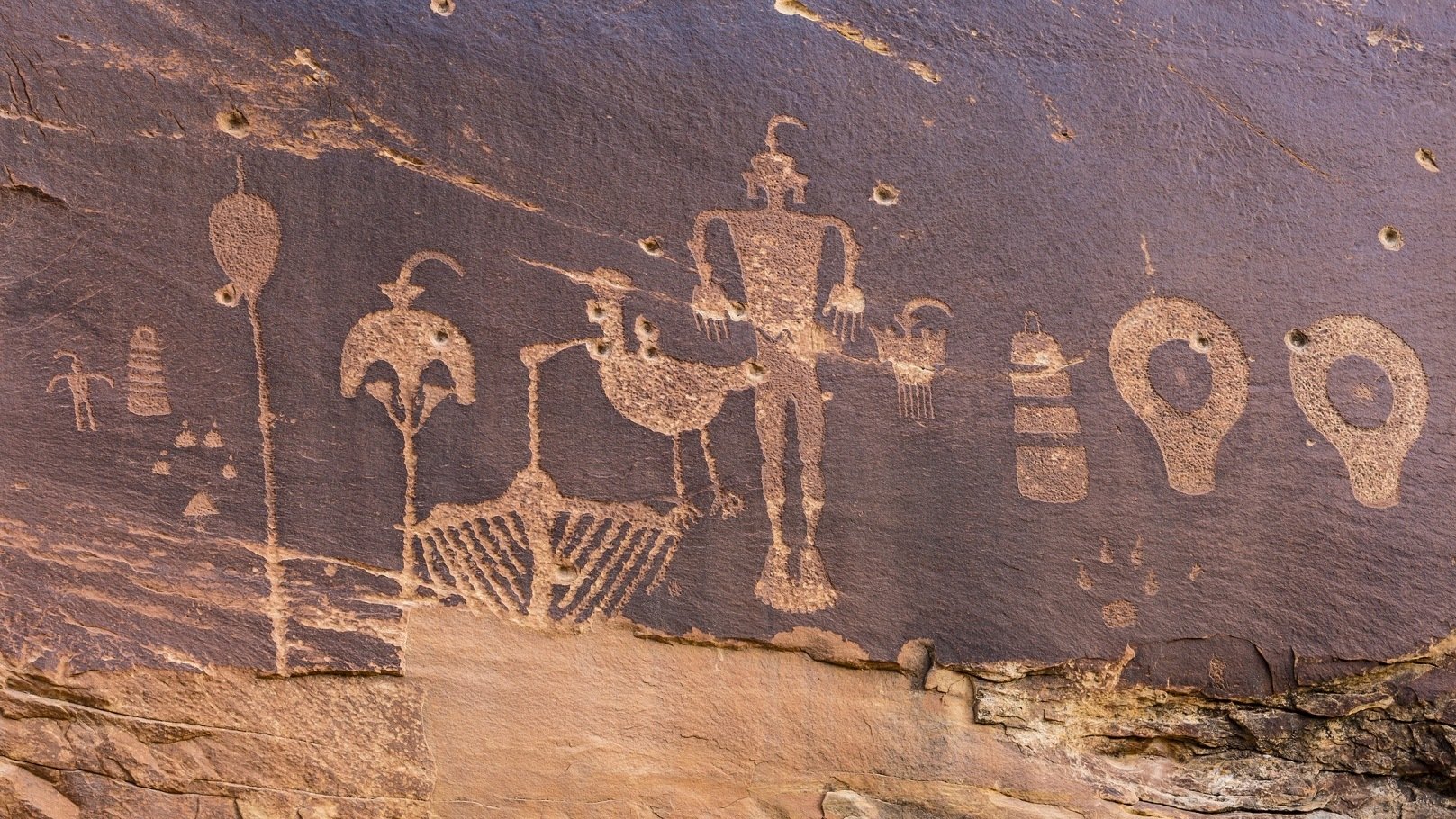 USA Today reports that tribal groups called Trump's action a "shameful attack" on their sacred lands. And they're right. As Shaun Chapoose, a member of the Ute tribe, said, "Bears Ears isn't just about a few artifacts in isolated locations. The Bears Ears region is a cultural landscape – a place to nurture our families in our traditions."
Next: Trump is determined for these cuts to stick. 
Other presidents have shrunk national monuments, but Trump's plan is far more aggressive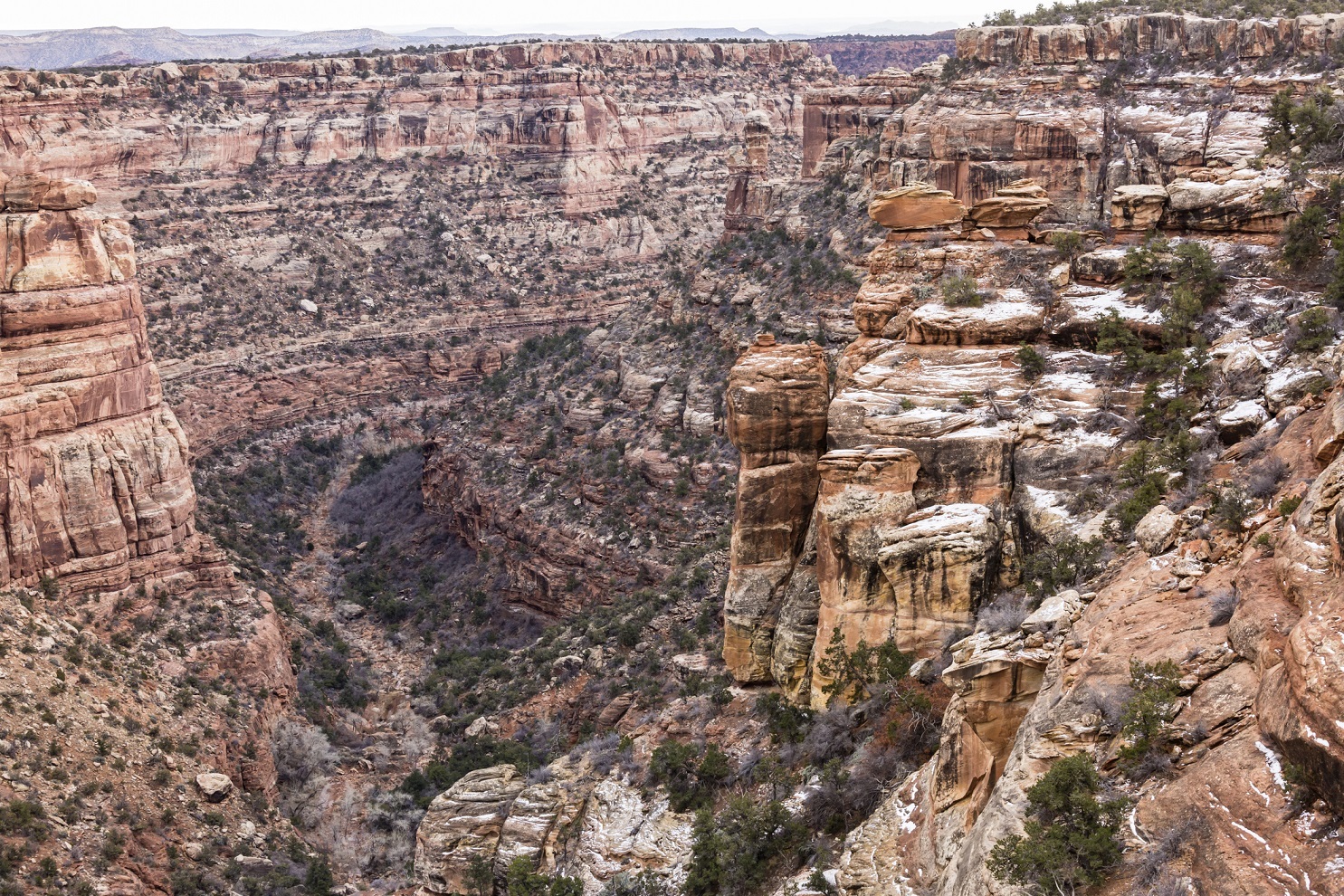 A small number of presidents have also used their power to shrink monuments in the past. The last president to do so was John F. Kennedy in 1963. However, Trump's plan is far more aggressive. According to NPR, "Previous presidents have made small reductions to monument boundaries, but never until Monday had one used the Antiquities Act to so dramatically shrink them."
Next: Is it even legal? 
And it may be illegal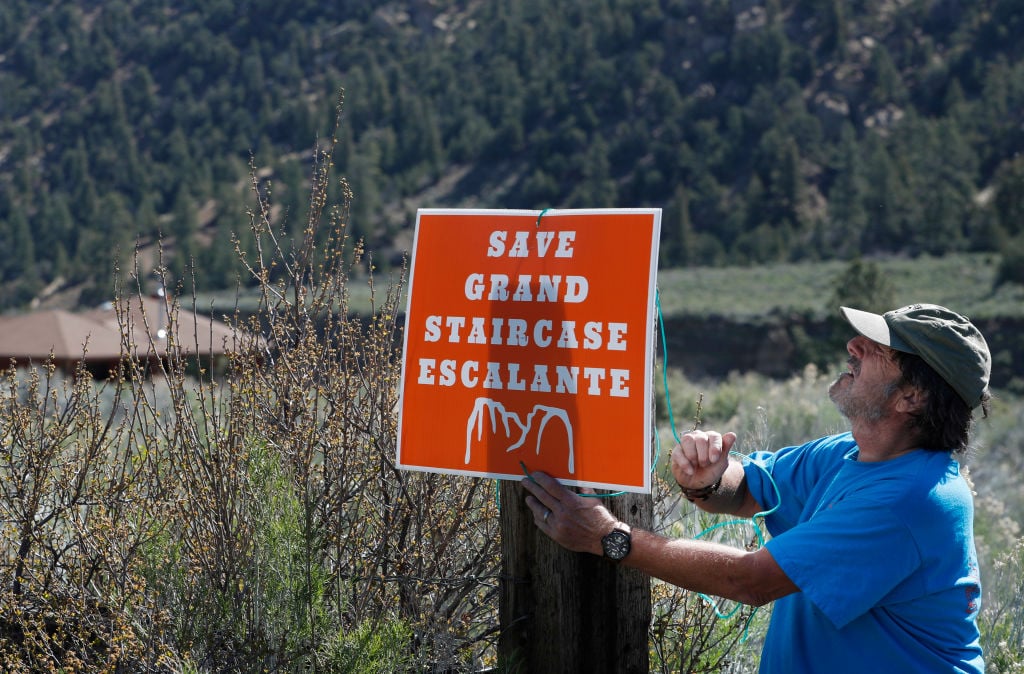 To no surprise, tribal and environmental groups are infuriated. Refusing to let important national monuments disappear, protesters, including Navajo tribe members, have already begun filing lawsuits. But is what Trump did actually illegal in the first place? Lawmakers are still trying to figure that out.
According to Ethel Branch, attorney general for the Navajo Nation, "There is nothing in the Antiquities Act that authorizes a president to modify a national monument once it's been designated."
Next: Will Trump's proclamation hold true? 
But it's still up for debate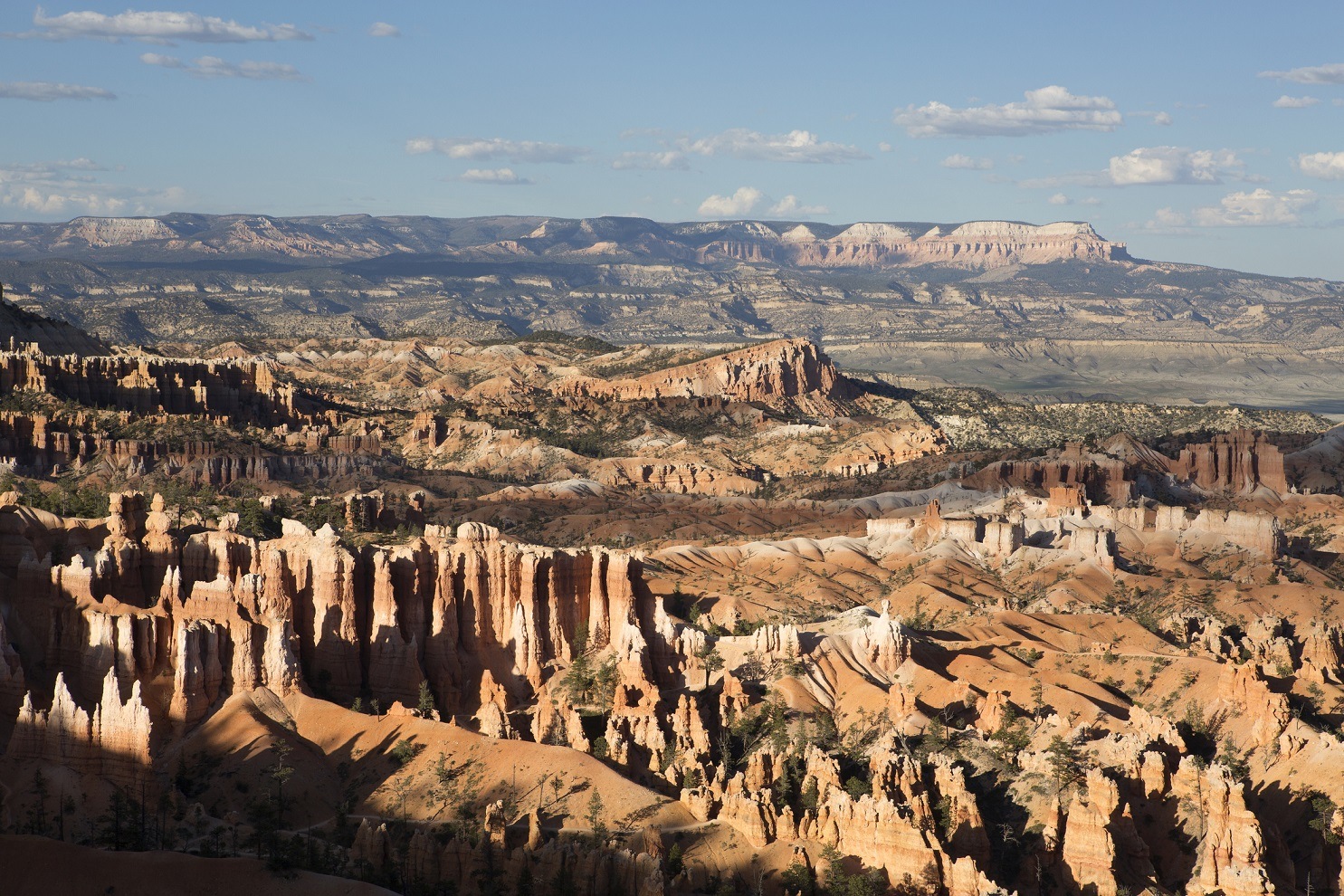 People are arguing both sides, but the outcome remains to be seen. Will Trump legally be able to revoke so much federally protected land, or will the naysayers prevail? Time will tell.
What we do know, however, is that the law is far from clear cut. "The Antiquities Act also expressly states that presidents should protect the important sites while using the smallest amount of land possible," NPR reports. "That's partly why there was so much opposition to Bears Ears, which originally was 1.3 million acres in size."
Next: People are already suing. 
Plenty of organizations have begun filing law suits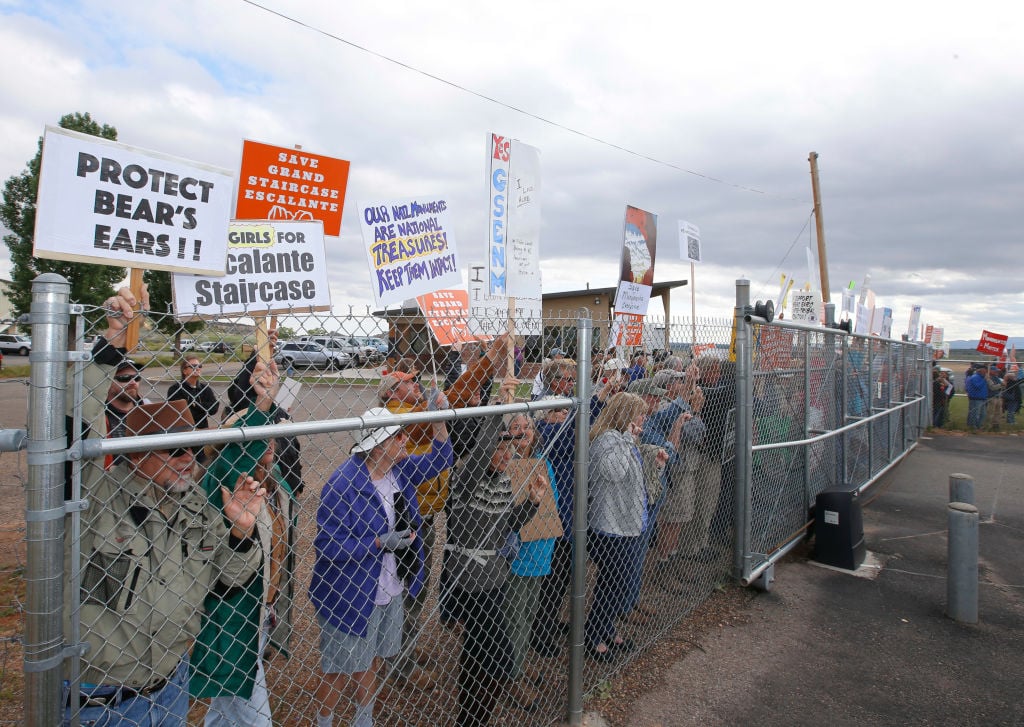 Immediately following the announcement on December 4, 2017, 10 environmental groups filed a lawsuit. And plenty of other organizations have since followed suit, including the Navajo Nation.
Patagonia's CEO is also filing a lawsuit against the Trump administration. Their argument? The reduction of national monuments is illegal, as they see it, and they believe that shrinking the size of Bears Ears and Grand Staircase-Escalante will put the land at risk of destruction.
Next: Here's Trump's argument for shrinking the monuments. 
Trump says the move will put the power back in the hands of those who live there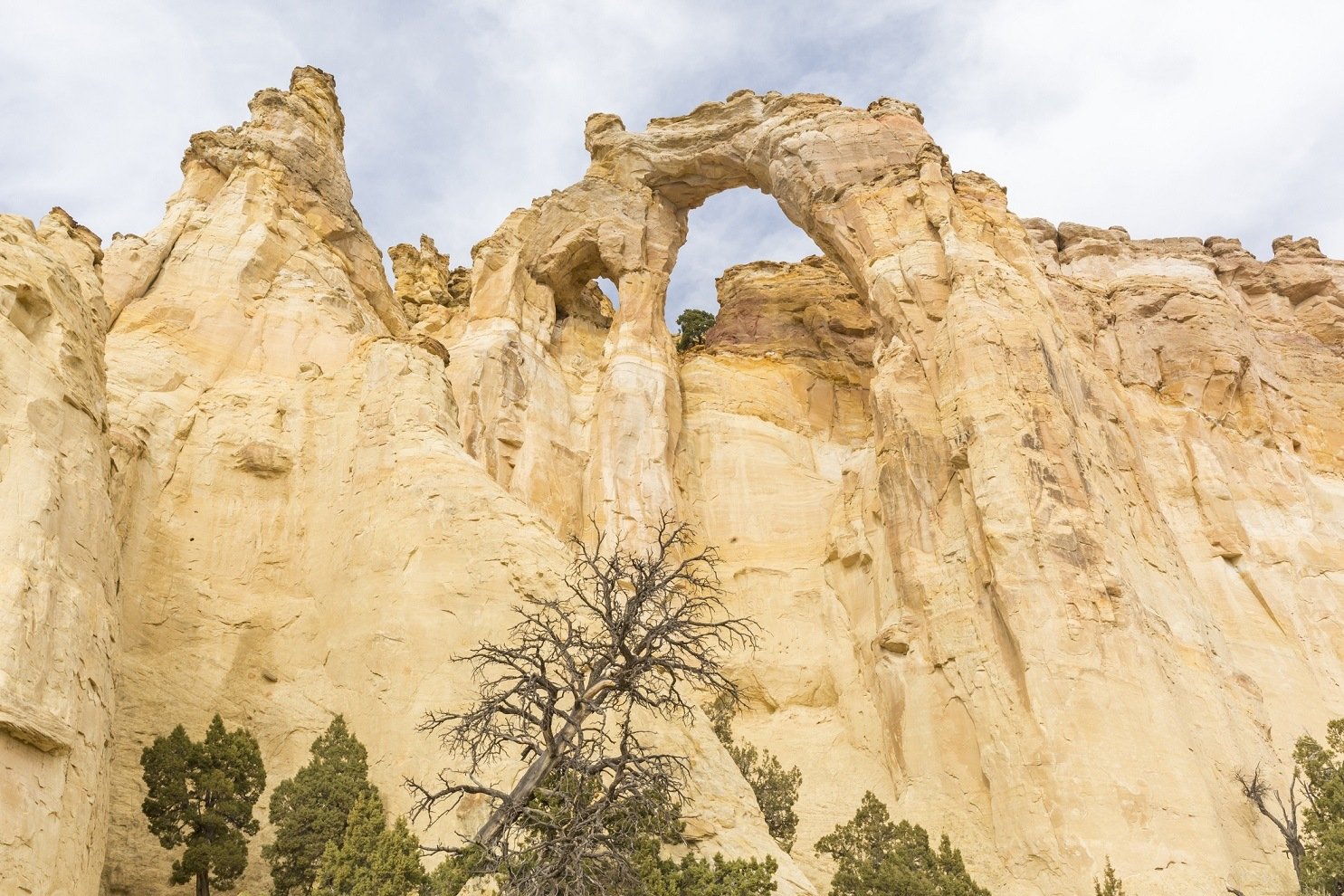 As mentioned, Trump thinks that past presidents — especially Obama — have abused their power under the Antiquities Act. Trump's take on it? "These abuses of the Antiquities Act give enormous power to faraway bureaucrats at the expense of the people who actually live here, work here, and make this place their home," the president said during his speech in Salt Lake City on December 4.
Trump believes that this move will restore power back to those who live there. But protesters aren't so sure.
Next: How far will the president be able to take this power?
It could be a slippery slope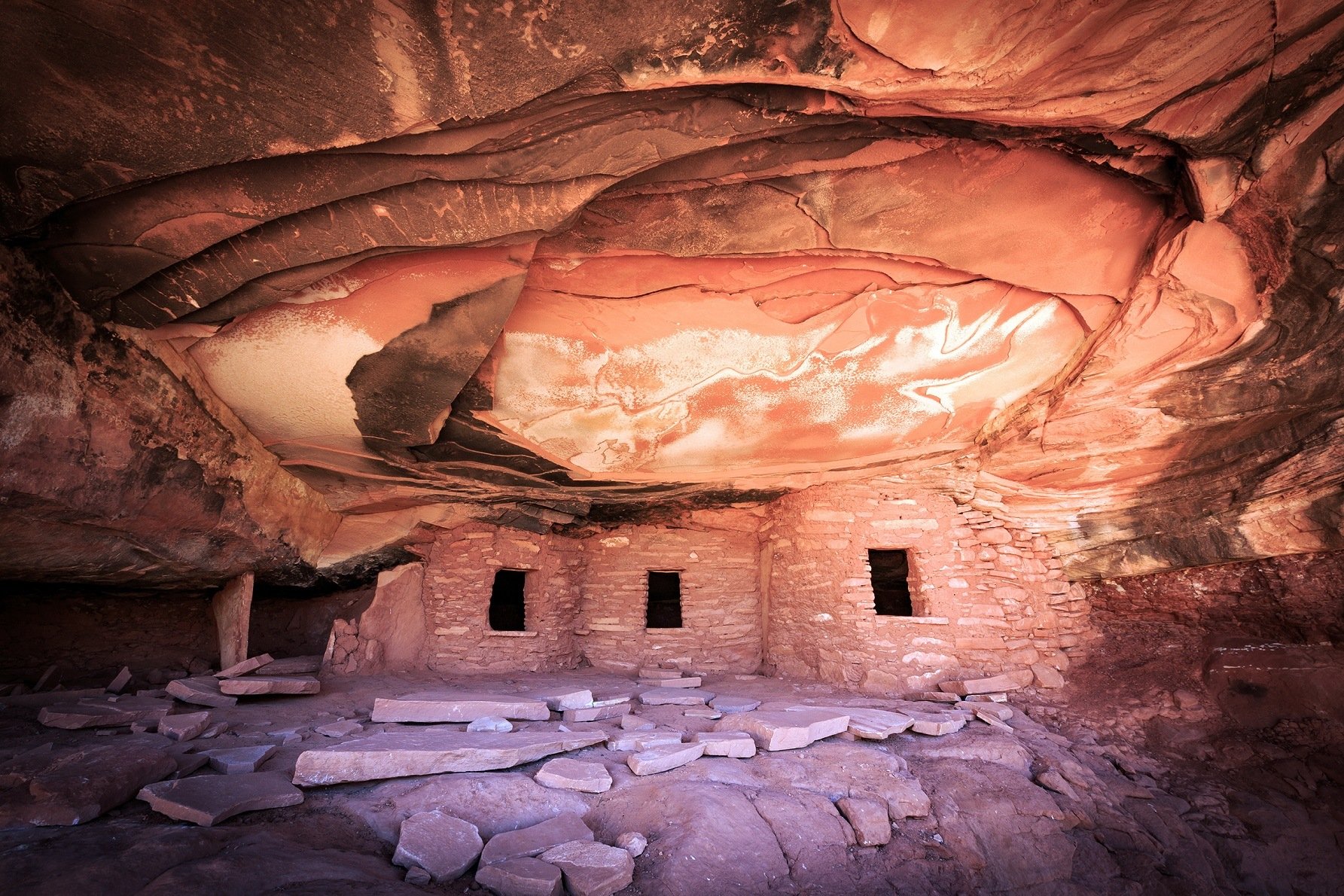 Does all of this mean that it's now "open season" on federal lands? According to conservation groups, that's exactly what it means. Furthermore, it looks like a lot of folks still need to do their research.
As Time reports, "A smaller group gather in support [of the proclamation], including some who said they favor potential drilling or mining there that could create jobs. Bears Ears has no oil or gas, [Interior Secretary Ryan] Zinke told reporters, though Grand Staircase-Escalante has coal."
Next: When will it end?
Of the 27 monuments under review, the future is unclear for most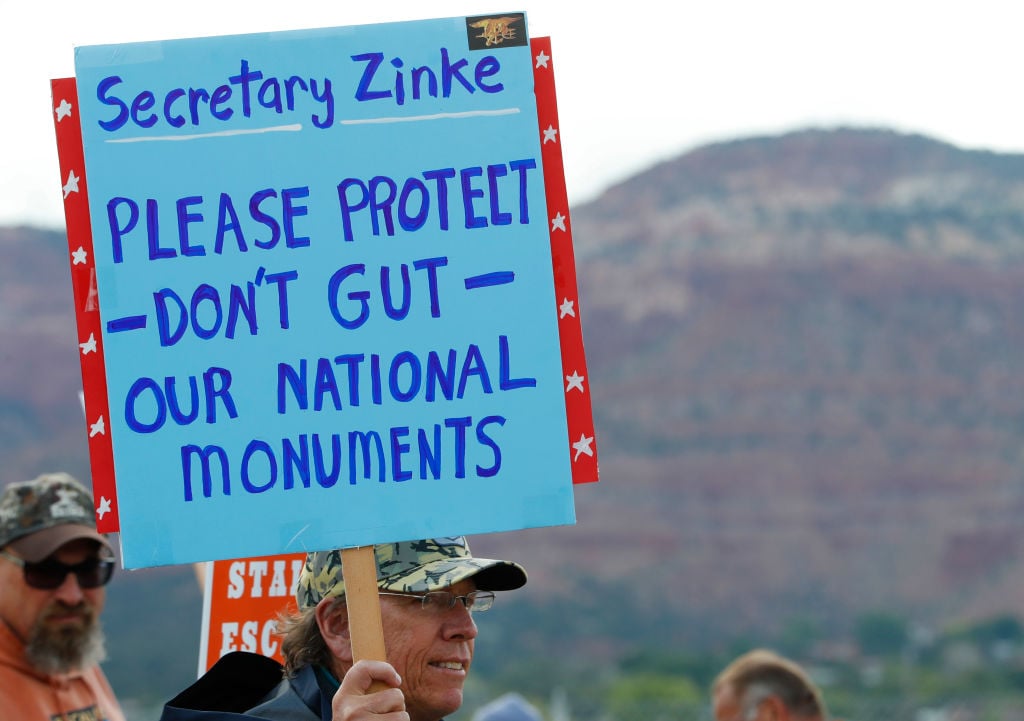 In April, 2017, Trump demanded a federal review of 27 national monuments. This executive order is what started this whole thing — with Bears Ears and Grand Staircase being the first targets. Six other reviews have been completed, for which there are no recommended changes. As for the remaining 19, their future is unclear.
Read more: 10 Famous U.S. Landmarks With a Surprisingly Controversial History 
Check out The Cheat Sheet on Facebook!