A Typical Breakfast in France and 10 Other Countries
Breakfast is the most important meal of the day. But what constitutes a perfect morning meal depends a lot on where you live. From fresh baguettes to fermented beans, here are some traditional breakfasts from around the world.
1. France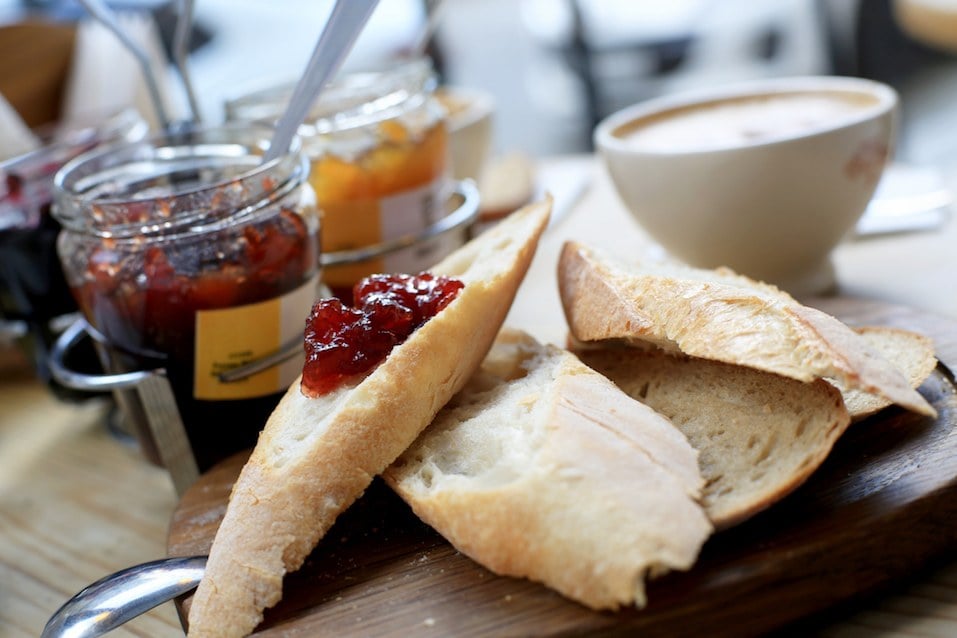 For their petit dejeuner, the French generally prefer to keep things light. Coffee is a staple, though some might opt for fresh orange juice or chocolat chaud (hot chocolate), pastry chef Cédric Grolet told Vogue. To feel truly Parisian, pair your café with a baguette spread with a little butter or jam, a croissant, or some pain au chocolat.
2. China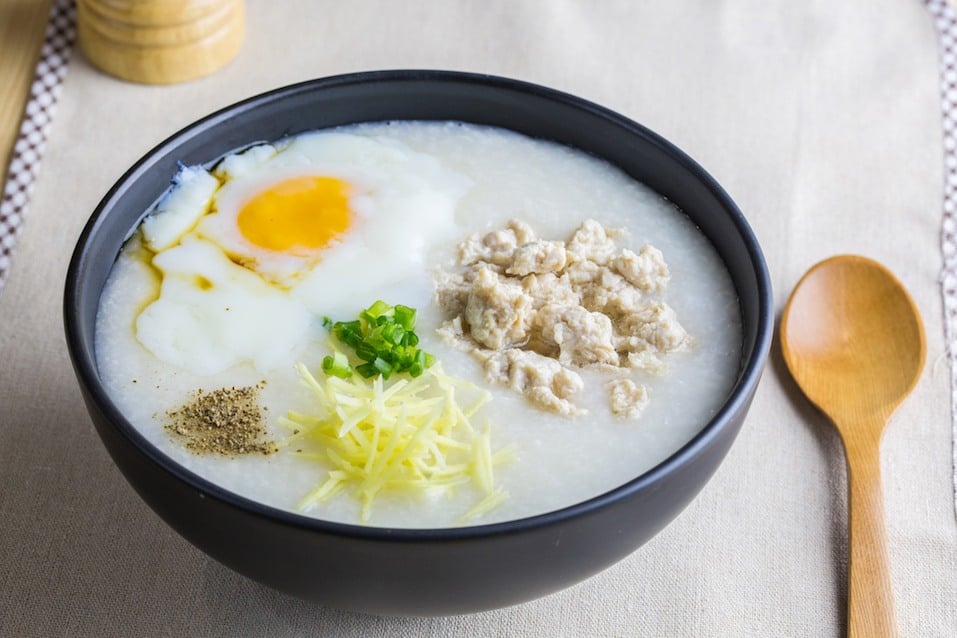 In a country as large and diverse as China, pinning down a single typical breakfast is hard. But among the more commonly eaten foods are congee (rice porridge), baozi (steamed buns often filled with pork), and fried dough sticks served with soy milk, according to Lonely Planet. People on the go might grab a kind of savory pancake topped with egg, scallions, and spicy sauce. This street food, called jianbing, is "China's best-kept culinary secret," according to Serious Eats.
3. Colombia
According to Uncover Colombia, breakfast in this South American country might consist of calentado, which is a mix of rice, red beans, eggs, and plantains served with an arepa. Or one might order changua, a soup made of milk, eggs, scallions, and cilantro and served with toast. It's especially common in Bogota.
4. England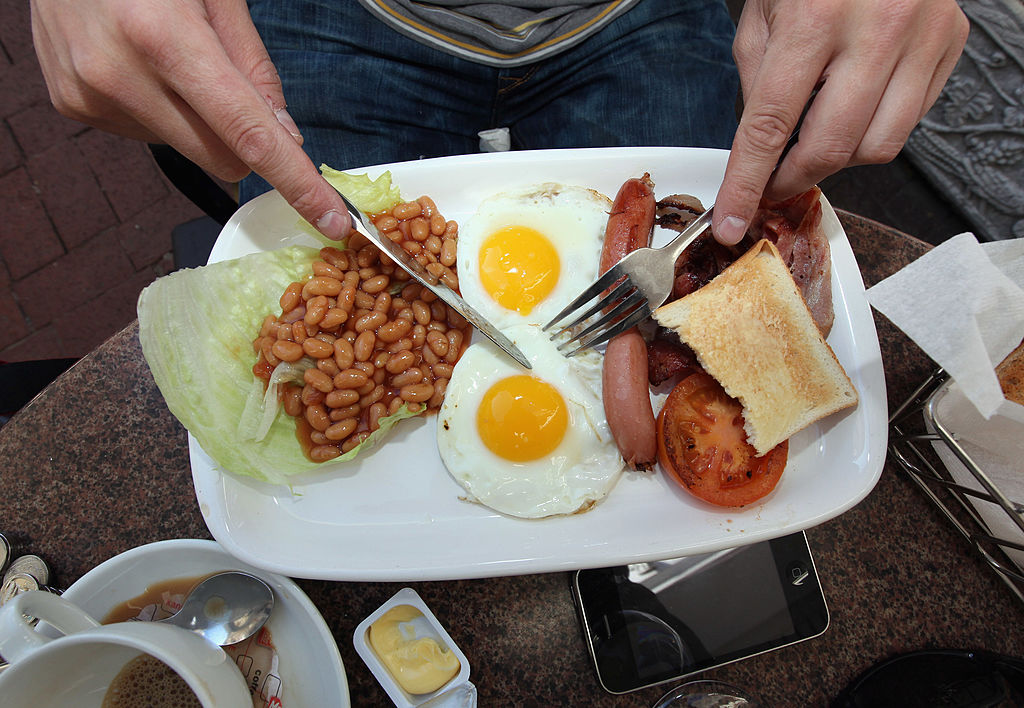 The traditional fry-up is up there with fish and chips as one of the most quintessentially English meals. Also known as a full English breakfast, this stick-to-your-ribs meal usually includes both bacon and sausages, beans (often Heinz baked beans), tomatoes, fried bread, and eggs, says Serious Eats. Kippers (cold smoked herring), mushrooms, potatoes, or black pudding might also make an appearance on the plate.
5. Ethiopia
In Ethiopia, you might start your day with a unique type of porridge known as genfo or ga'at. To make the porridge, one cooks barley flour with water until thick and shapes it in a bowl. A well is made in the center of the porridge and filled with spiced, clarified butter, Eater explained. Like other Ethiopian dishes, it's served communally, sometimes with yogurt on the side. But unlike other Ethiopian meals, people eat it with a fork or spoon.
6. Iceland
Iceland is trendy right now, and that goes for its breakfasts, too. Americans are getting hip to skyr, a thick, protein-rich yogurt-like cheese made from skim milk. (Prevention says you might want to try eating it instead of the more popular Greek yogurt.) Other breakfast staples include hafragrautur, or oatmeal, noted Serious Eats. Whatever you eat, expect to wash it down with a spoonful of lysi, or cod liver oil. The supplement is rich in vitamin D, which helps make up for the serious lack of sunlight in the island country.
7. Jamaica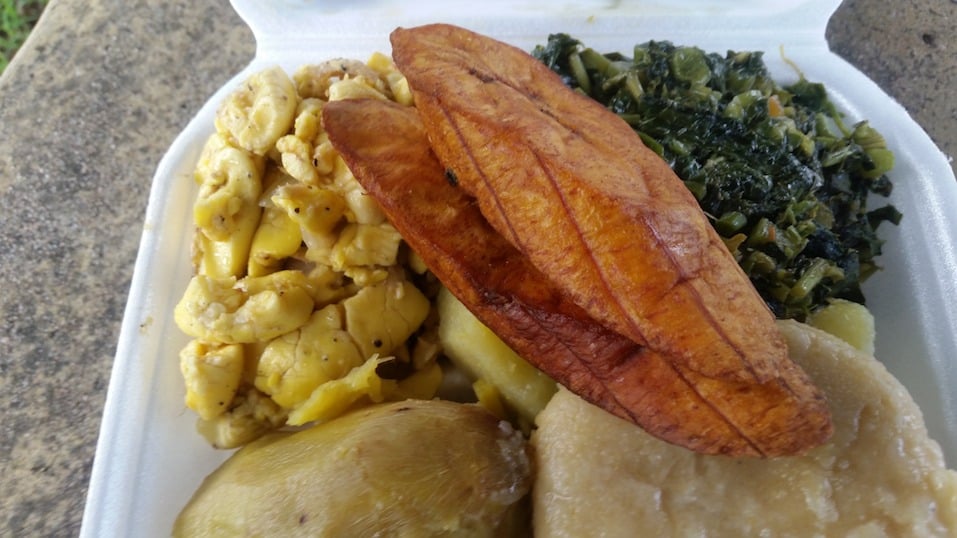 According to Serious Eats, a typical Jamaican breakfast consists of ackee, a type of fruit imported to the Caribbean from Africa, served with saltfish. Callaloo, a leafy green sautéed with onion and garlic, might also be on the table, along with plantains, johnny cakes, and Jamaican hot chocolate.
8. Japan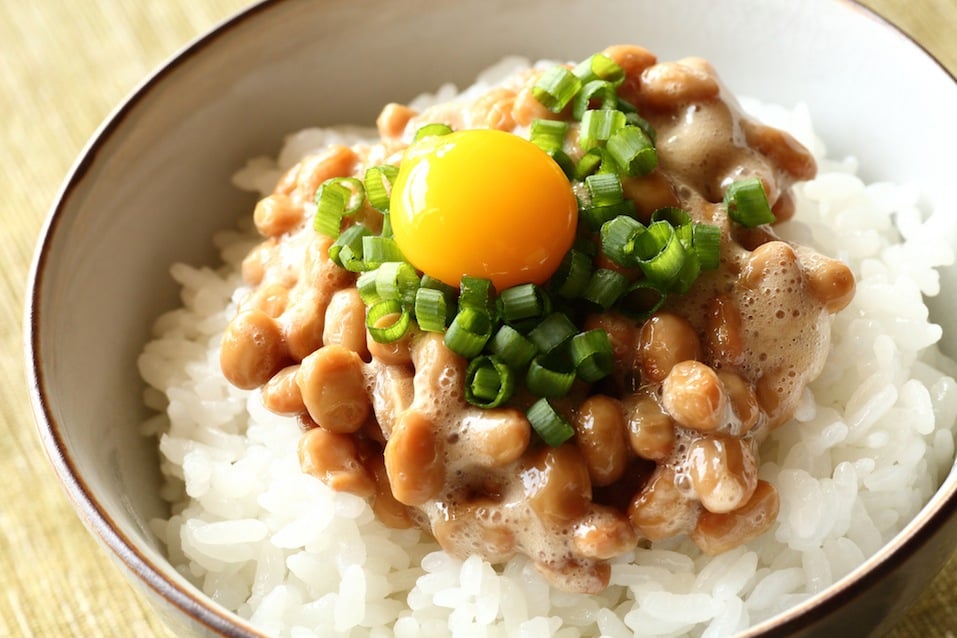 Morning meals in Japan can vary a lot, as this peek into the preferred breakfasts of 20 different people shows. Some scarfed down eggs and sausage, while others opted for fresh fruit, yogurt, or English muffins. But many went with more traditional Japanese fare, such as miso soup, white rice, and natto (fermented soybeans).
The last one — which tastes like "salty cottage cheese, foie gras or old Brie," according to Food & Wine — is a divisive food. Westerners tend to turn up their noses at the gooey, smelly beans (even Anthony Bourdain doesn't like it), and the dish is "far from universally loved in Japan," noted the Japan Times. It's most popular in the eastern and northern parts of the country.
9. Malaysia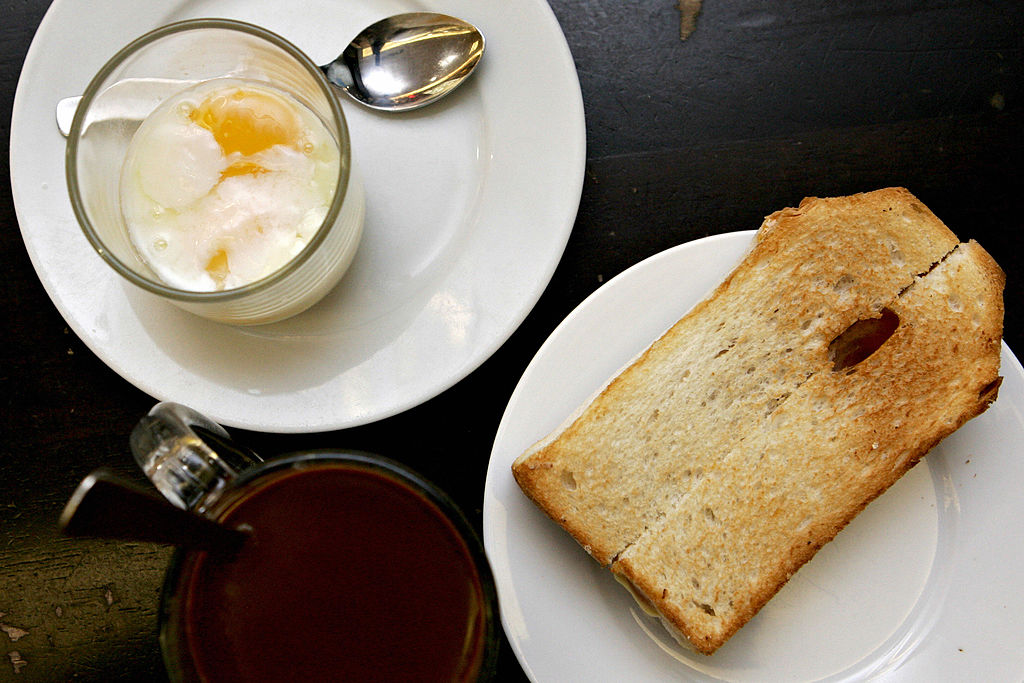 Malaysian cuisine combines Malay, Chinese, and Indian influences, along with those from Thailand, England, and Portugal. The country's various breakfast dishes are similarly diverse. Kaya toast involves thick, grilled or toasted bread served with butter and kaya jam, a custard made of coconut milk, sugar, and eggs, and then it's served with poached or boiled eggs, according to Epicurious. Another favorite is nasi lemak, which consists of rice cooked in coconut milk and served with sambal sauce and garnishes, such as hard-boiled egg and anchovies.
10. Mexico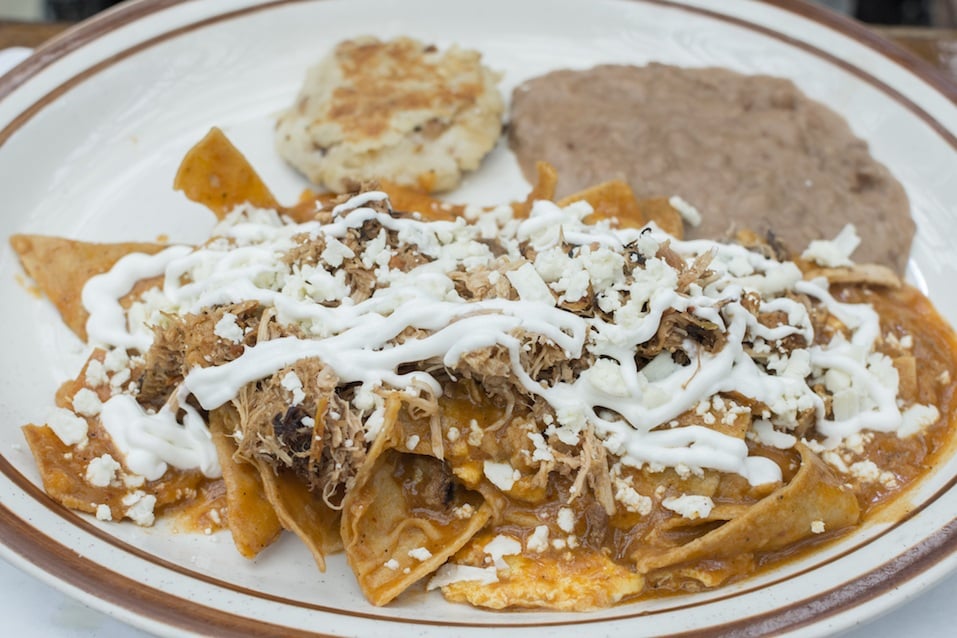 Sure, you'll find people filling up on huevos rancheros in Mexico, but a fried egg with salsa and tortillas isn't the only thing on the breakfast menu south of the border. People on their way to work might grab a licuado, or fruit and milk smoothie, and then follow it up with a concha or other pan dulce, according to Eater. For a more filling morning meal, there's huevos divorciados (two sunny side-up eggs, one topped with red salsa and the other with green), chilaquiles (fried tortillas cooked with salsa, then topped with shredded chicken, eggs, or cheese), or huevos a la Mexicana (scrambled eggs cooked with chili pepper, tomatoes, and onion and served with refried beans).
11. Syria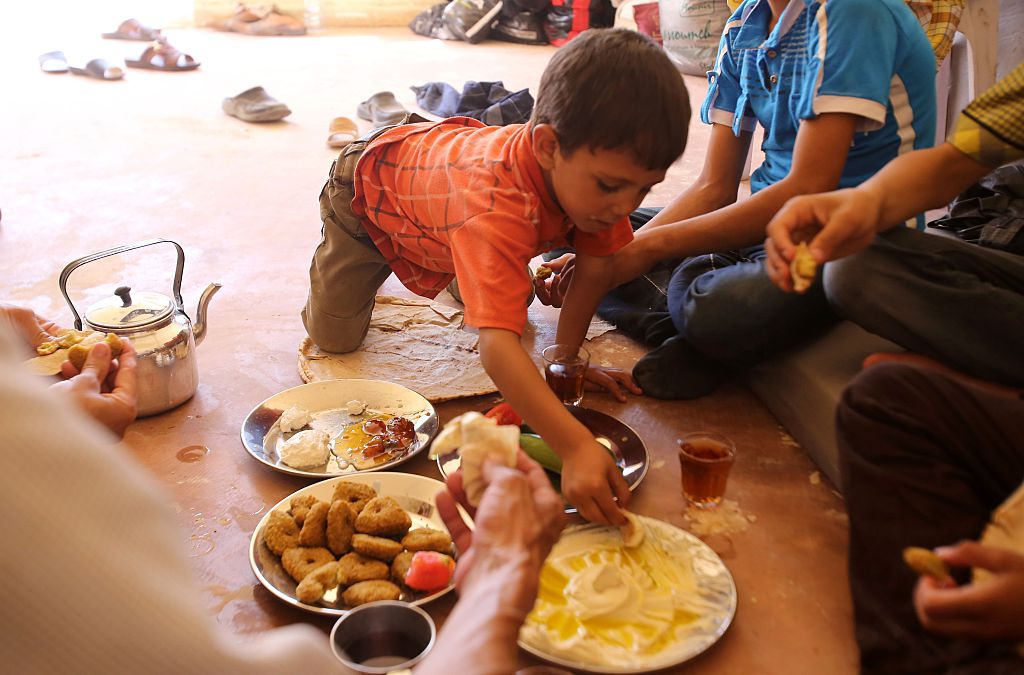 A traditional Syrian breakfast has something for everyone. Expect pita bread, Syrian cheeses, labneh (homemade yogurt), cheese burek (phyllo pies filled with feta), and foul mudammas (fava bean dip), explained Extra Crispy. Olives, fresh tomato and cucumber, eggs, and makdous (pickled stuffed eggplant) are also common, according to Orange Blossom Water.