Unbelievably Cool Tiny House Communities That Will Have You Ready to Move
In a world where organizing consultant and author Marie Kondo is encouraging people to part ways with items that don't "spark joy," it's no surprise that many people are choosing to downsize. Tiny homes are on the rise. Even some celebrities are going for smaller residences as opposed to big, sprawling mansions. And it's not really hard to see why. Tiny homes offer considerable savings in many areas associated with homeownership and inherently have less space to be filled with clutter. Some people choose to build or buy tiny homes that are mobile as a way to be able to travel and others buy land for their tiny home to sit upon permanently. Tiny home communities are even springing up and they might be cool enough to inspire you to go tiny. [bolded teaser]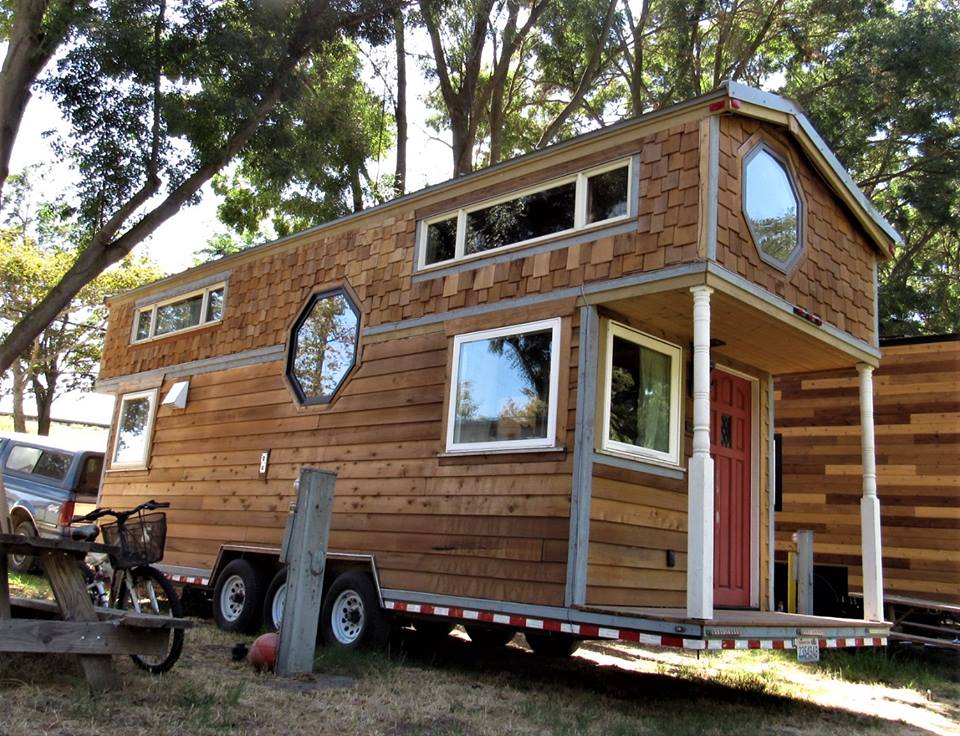 Situated northeast of San Francisco and south of Sacramento, one of Park Delta Bay's claims to fame is as the only legal tiny house community in Northern California. Because of the park's zoning regulations, tiny homes do have to be on wheels so that they are classified as RVs. There are some tiny homes from manufacturers that can be previewed if you're curious about tiny house life, but you need to have your own tiny house to stay. The park is situated on the San Joaquin River and offers stunning views in addition to resort amenities like a swimming pool, pet playground, and a community clubhouse.
Next: The first of its kind in this southwestern state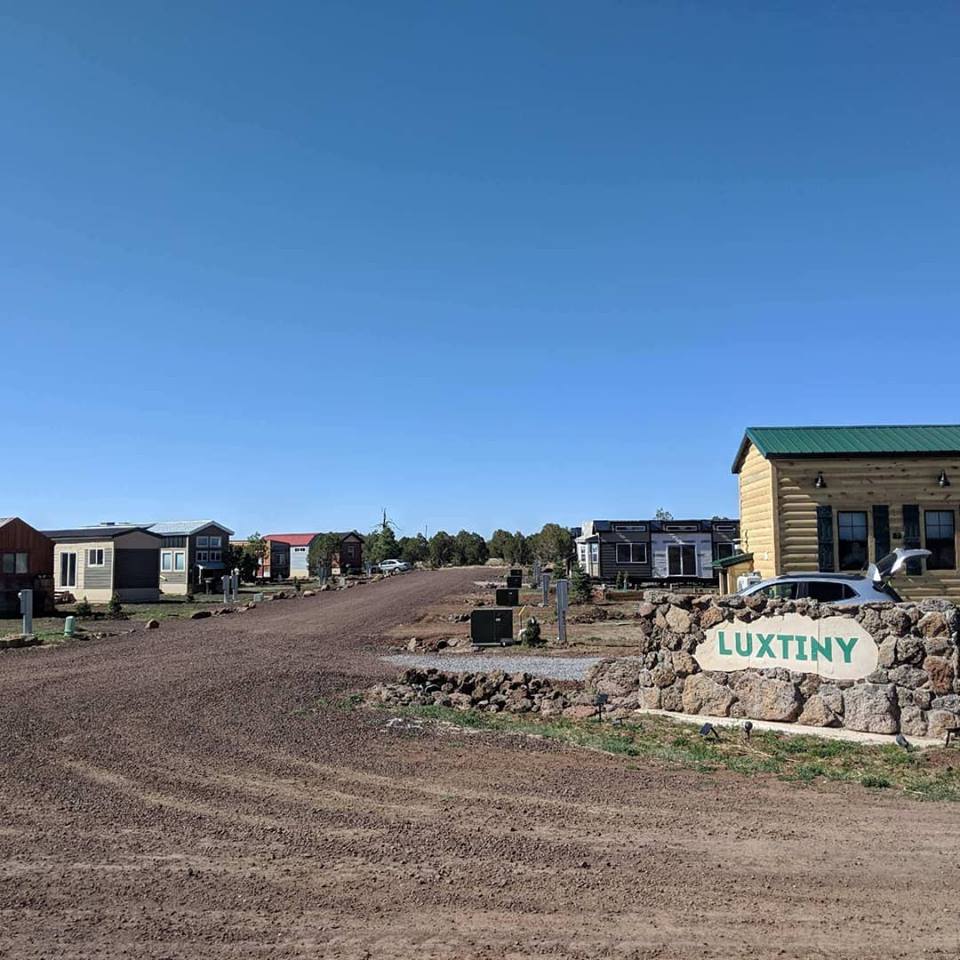 Located northeast of Phoenix in the beautiful White Mountains, LuxTiny is both a tiny home community and a tiny home manufacturer. The community covers 6 acres and aims to become a low-impact green community. Upon completion, there will be a walking path, community garden, chicken coops, and solar panels. The lots at LuxTiny are considerable at 3500 sq.ft.
Next: A tiny house community with lots of ammenities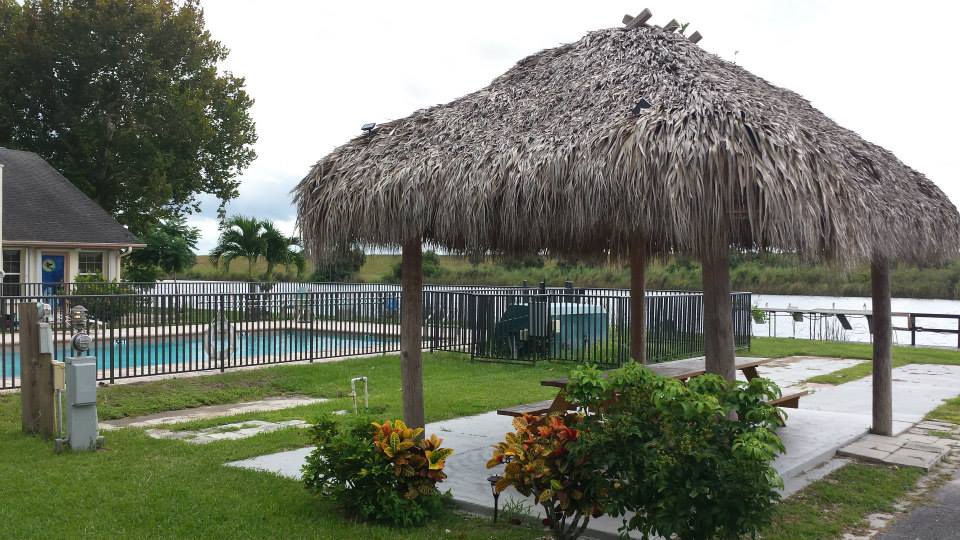 The community first opened in the 1980s as an RV park under a different name. They have expanded the community beyond RVs to now include tiny homes! According to their website, there are currently a handful of tiny homes on wheels and plans to continue tiny home development on the property. Amenities within the park include a pool and community clubhouse not to mention waterfront sites you can park your tiny home on.
Next: A tiny house community for outdoor enthusiasts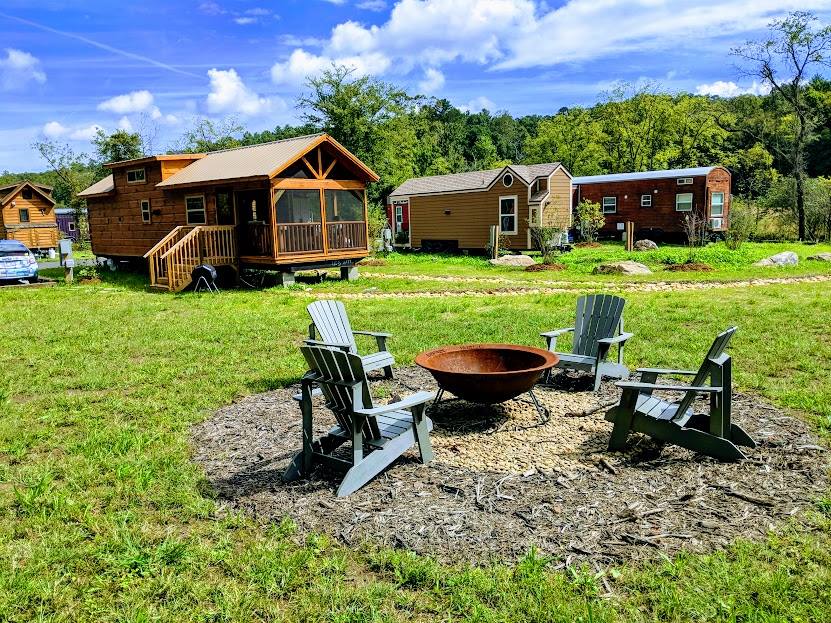 Located south of Asheville in a picturesque setting, Acony Bell Tiny Home Village is the result of two friends and outdoor enthusiasts who are passionate about the Southern Appalachians. The village does not provide tiny homes for people to buy, but rather the other important component to tiny home life — land. According to their website, there are areas for long-term residents and short-term visitors with lots that can be rented. The focus of the village is enjoying time outdoors so amenities include things like a community fire pit, communal gardens, and walking trails.
Next: A riverfront tiny home community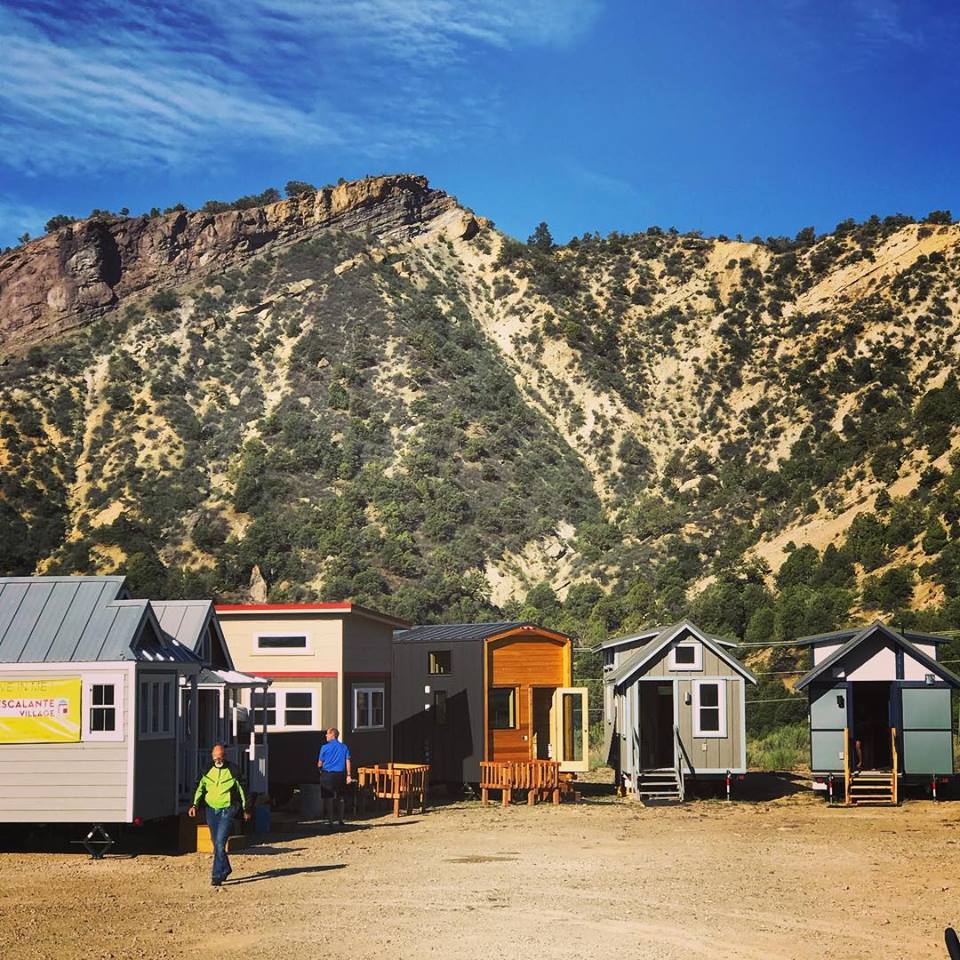 If the state of Colorado is calling your name and tiny house living is your game, you might consider Escalante Village in Durango. Situated near the southwestern corner of the state, Escalante Village is a riverfront tiny house community along the Animas River near the Purple Cliffs. If the scenic views aren't enough to tempt you, there will also be a community garden and self-storage available on site. The village site is also within walking distance of many stores and restaurants.
Next: Not everything is bigger in Texas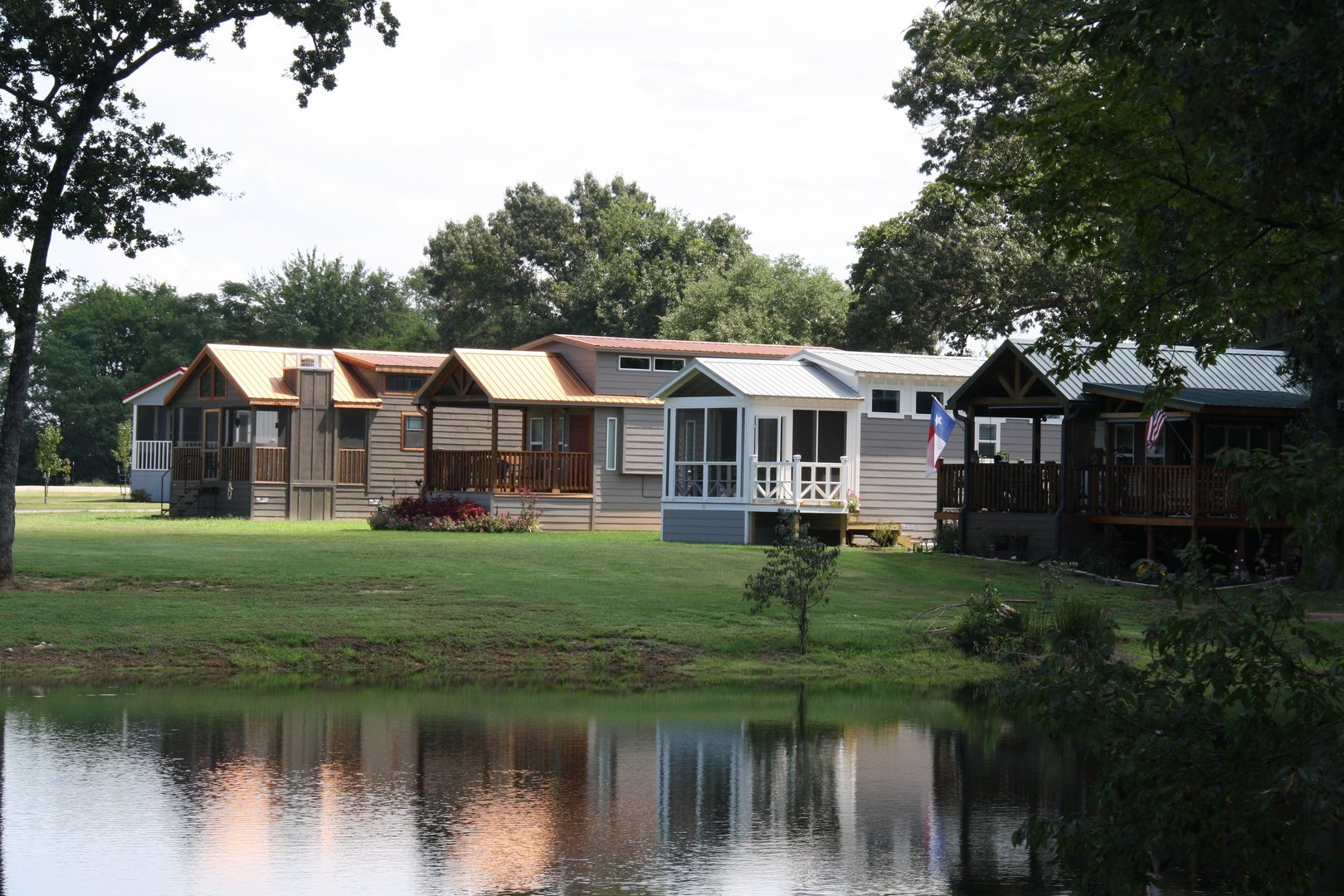 East of Dallas lies the picturesque tiny home community of Vintage Grace. The community is located on 25 wooded acres with four ponds, a community center, and a community garden. The community does not sell homes, but leases lots, or homesites. Vintage Grace is a 55+ community geared towards those looking to "rejuvenate your spirit," according to the community's website.
Next: Lake life and tiny house living all in one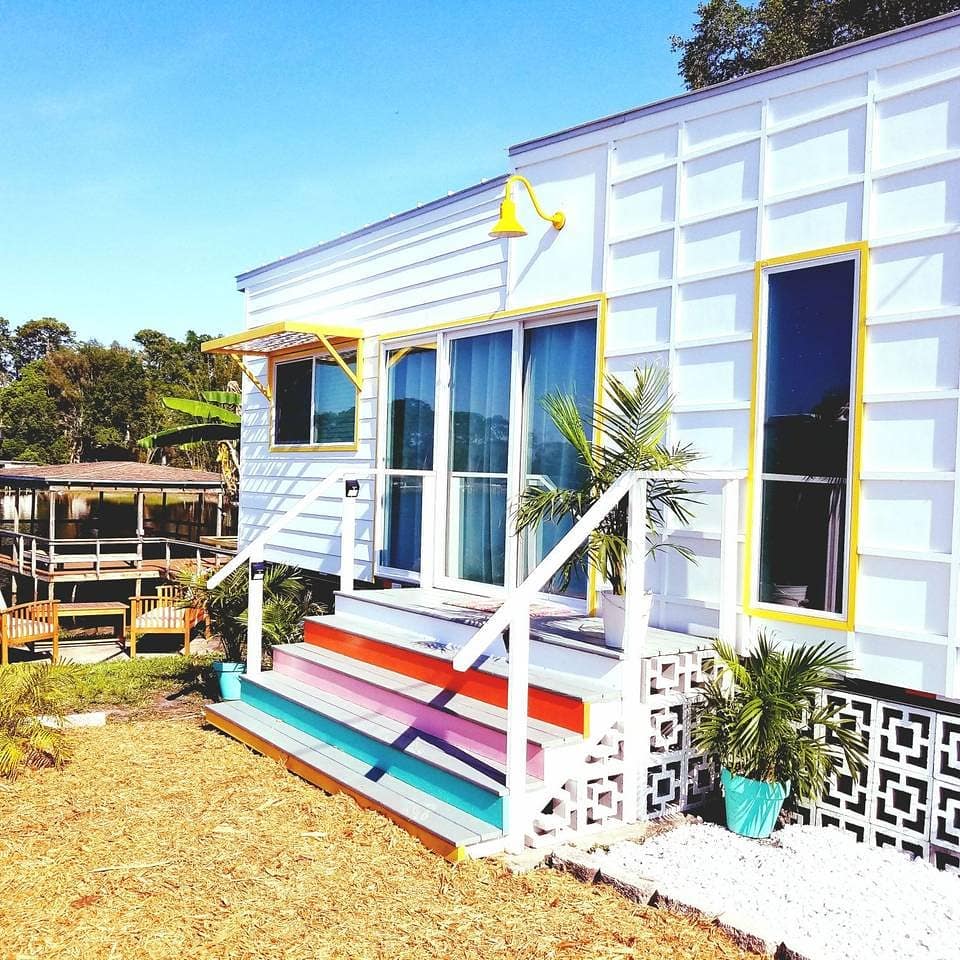 Originally a 1950's RV park, Orlando Lakefront has found new life in the tiny home community. Of the 50 lease spaces available, 23 are occupied by tiny houses (and growing), according to the community's website. The park is located next to Lake Fairview and offers amenities like a boat dock, fishing docks, and a laundromat. It's also pet-friendly for those tiny houses that include a furry friend or two!
Next: The largest tiny house community in the southeast U.S.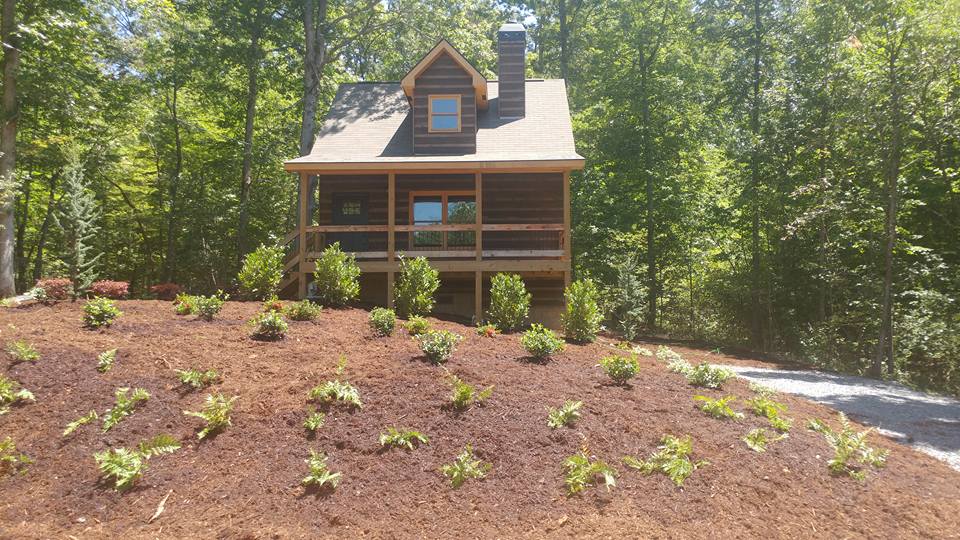 The Shire Village has set the monstrous goal of being the largest tiny house community in the United States, according to its website. It is currently the largest tiny house community in the southeast U.S. Located in Northern Georgia on 500 acres of beautiful mountain property, The Shire Village could certainly be described as a retreat for tiny home enthusiasts who have a love of the outdoors. The property has both river and lake access and offers custom tiny homes on 1-acre lots.
Next: Gorgeous green space and tiny home living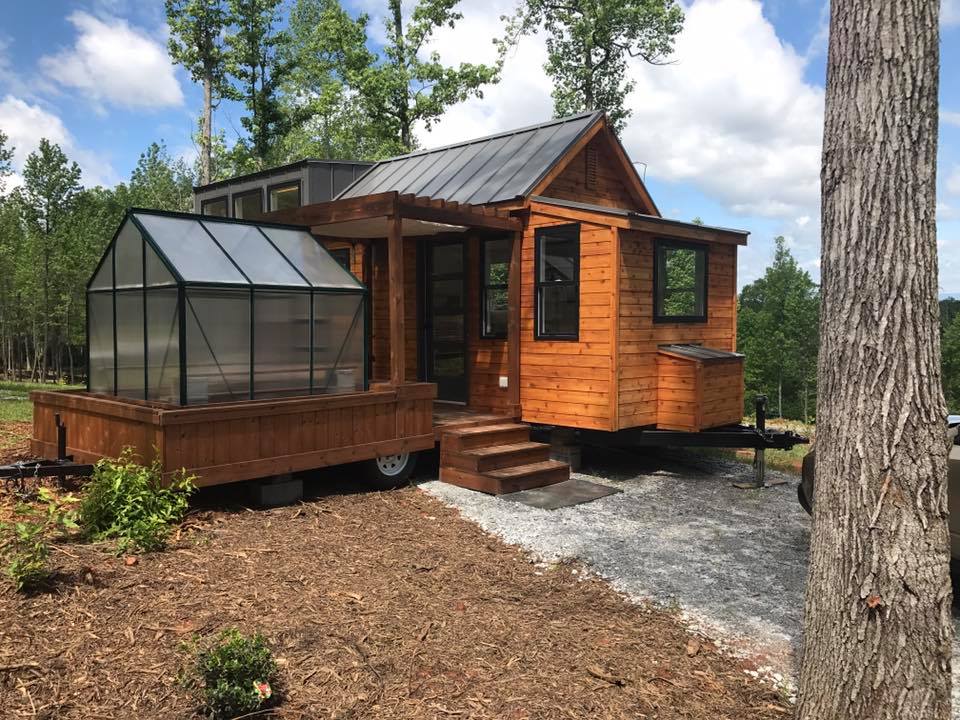 Lake Walk Tiny Homy Community is located northeast of Greenville, SC in Greer. The property has a lot of green space with a nature trail and access to Lake Cunningham with a dock. There are several lots and they offer a handful of tiny house designs through Lakeside Tiny Homes ranging in size from 396-399 sq.ft. Lot leases have a 6-month minimum and tony homes range anywhere from $70,000-$80,000 depending on the model and features you select.
Next: A tiny community across the lake from a resort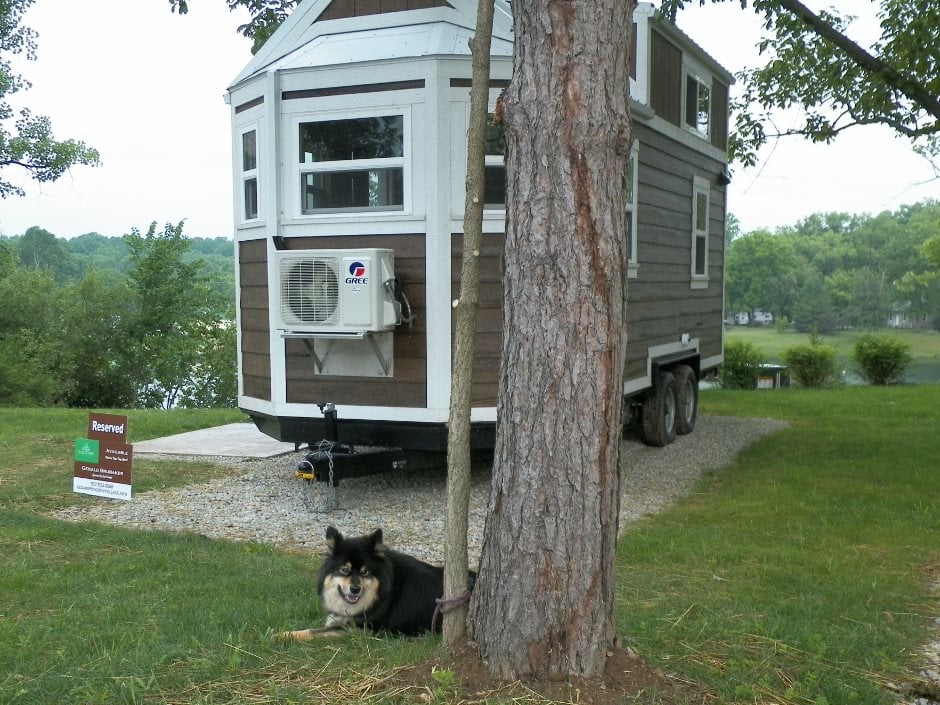 Cedar Springs Tiny Village has the unique distinction of being located across the lake from a resort. The village's website states that Natural Spring Resort offers daily or seasonal passes where residents can have pool and beach access, go fishing, or even scuba diving. The surrounding area has much to offer, too, including a farmer's market in the summer and fall, and, for those with an adventurous side, snow tubing in the winter. Cedar Springs Tiny Village is west of Dayton in New Paris, OH near the Ohio-Indiana border.
Next: For those who want to test tiny house living
11. Caravan — Portland, OR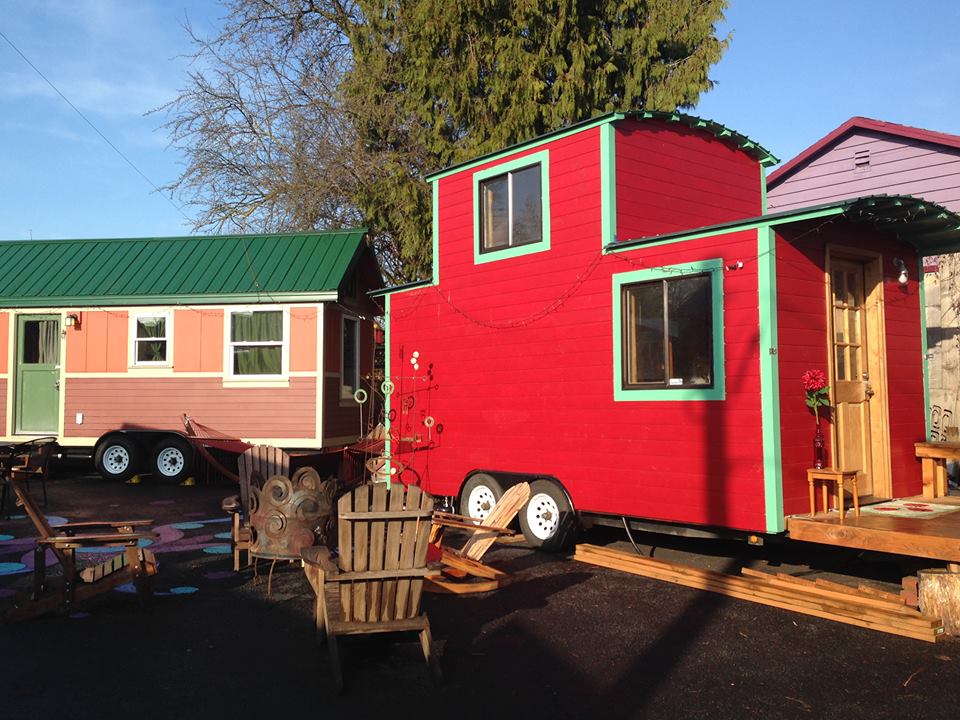 If you're not sure if you're ready to commit to tiny house living, or if you're even just a little curious, Caravan is the place for you! Caravan is a tiny house hotel comprised of six custom-built tiny houses in the Portland area. They range in size from 120-170 sq.ft. and each house has its own distinct personality. All the houses are located on a lot and arranged in a circle. The property also has a BBQ, fire pit with chairs, and all you can eat s'mores with vegan marshmallows.
Next: A tiny house with some celebrity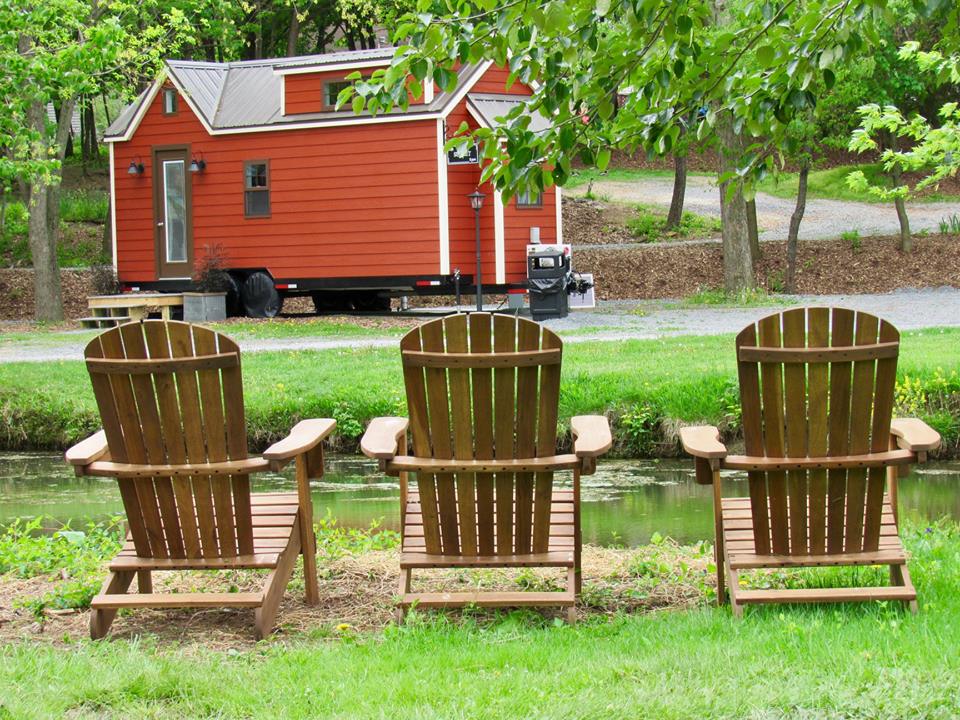 If you're a fan of Kevin Hart, then head to Tiny Estates to stay in the Kevin Hart tiny house. He curated the house to use in a partnership with booking.com in Herald Square in NYC. The house now sits at Tiny Estates and can be rented. Tiny Estates covers 14 acres and has 25 tiny houses on site as of January 2019. They both allow people to bring their own tiny homes onto the property and have rentals available on site. According to Tiny Estate's Abby Hobson, their goal is to use the property to showcase, "how tiny homes can be built in a high quality and appealing way to help makes changes in zoning to allow them more often nationwide."
Next: The largest tiny house resort in the world
13. WeeCasa — Lyons, CO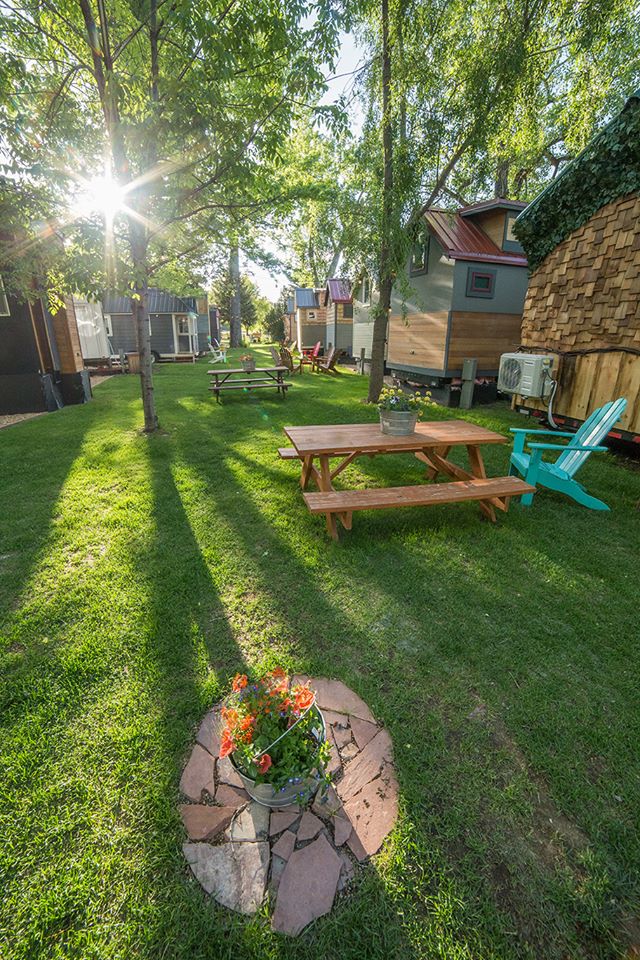 The WeeCasa website describes the property as the "world's largest tiny house resort." The project was born from a partnership of neighbors recovering after a major flood. There are now many tiny homes, or casas, available for nightly rentals. The casas vary so people are encouraged to check them out online and see what each house is about. WeeCasa is located in Lyons, CO, which the website describes as the "gateway to the Rockies."
Next: A tiny house community for a cause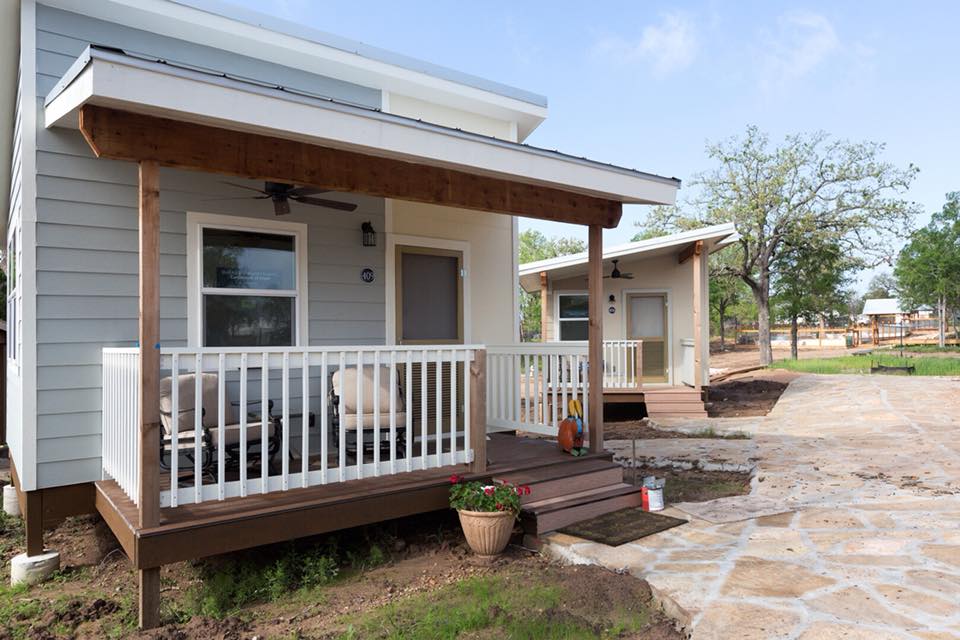 The goal of Community First! Village is to help the chronically homeless population in Austin. It is a 51-acre community that aims to provide affordable and supportive housing for men and women who have been living on the streets. There are a variety of amenities for community members including a medical facility, a community garden, walking trails, and an outdoor movie theater.
Next: Helping the homeless in Washington state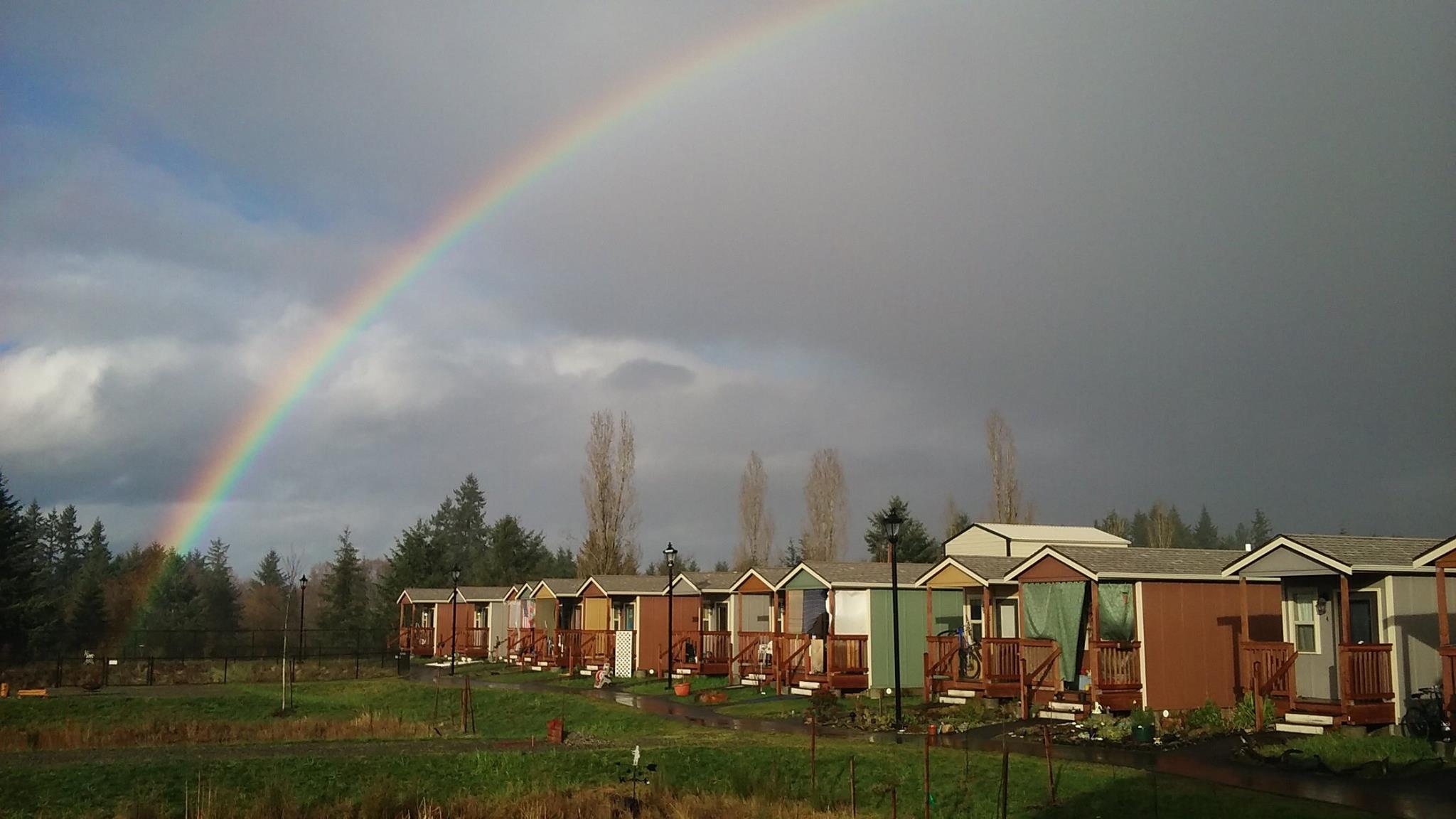 The original village was born from a tent city geared towards helping "chronically homeless adults." They are now working to add two additional villages specifically for veterans. Quixote Village consists of 30 tiny homes and a community building for all residents to share.  The community also offers numerous service to try and cater to residents' needs such as haircuts, life skills classes, and weekly resident dinners. The village does offer guided tours but asks that people not show up outside of tour times as it is a private community.