This Is Every Underrated Foodie City That's Actually Worth Visiting
Foodies looking to scope out the very best a place has to offer come from near and far. They're on the hunt for the most delicious, off-the-wall, unheard-of eats they can find, and there's no destination too far-flung that their fanciful taste buds won't try.
It's no surprise that cities like New York and San Francisco are at the top of the foodie game. But what about other destinations that aren't as popular? Well, we're here to let you know that there are a handful of lesser-known spots that need to be on your radar because they're well worth a visit.
1. Birmingham, Alabama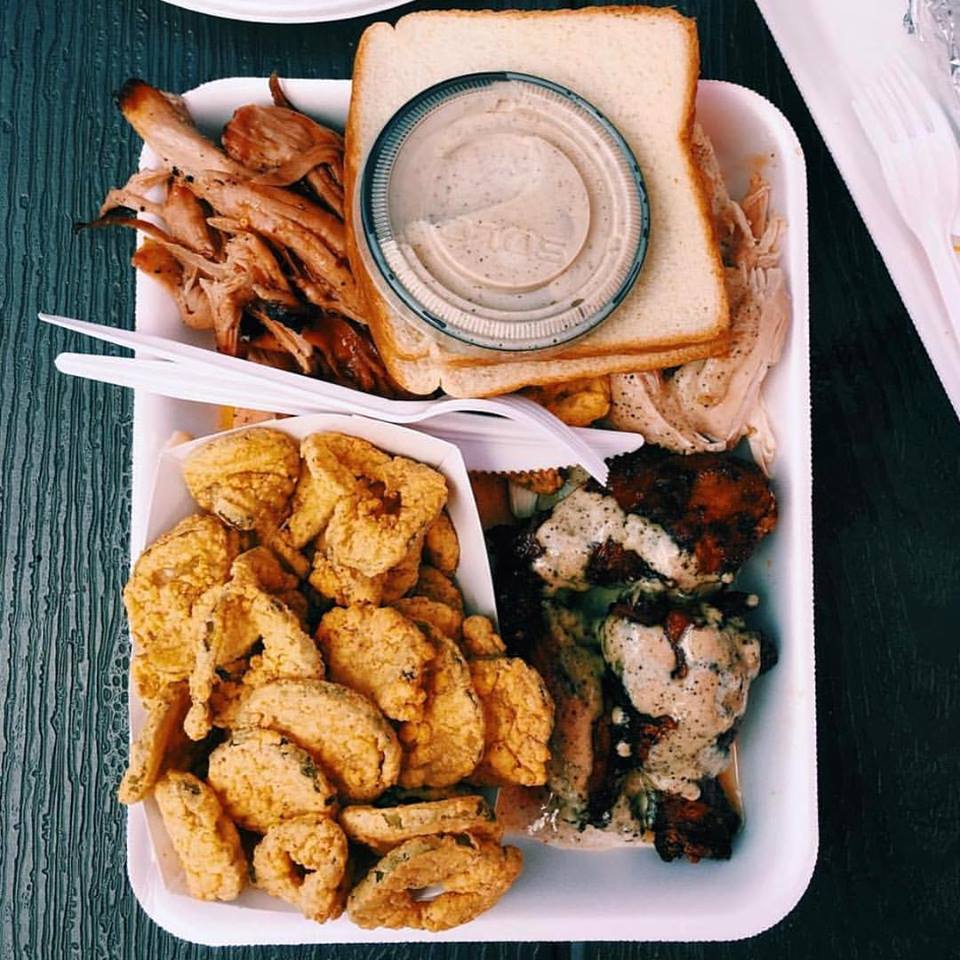 When pitted against other culinary hot spots in the south, Birmingham's an easy one to leave off the list. But this Alabama town won't soon be forgotten, thanks to its burgeoning food scene. Charleston, New Orleans, Savannah, and Atlanta need to watch out because Birmingham is coming for 'em.
At the top of the must-eat list is SAW's Soul Kitchen, a BBQ spot offering a plate of pulled pork for less than $10. Then, check out Highlands Bar and Grill, which offers French-inspired fine dining. And don't miss FoodBar, the go-to spot for all things locally sourced and seasonal.
Next: Time to head up north.  
2. Catskills, New York
Perhaps Baby wouldn't have been so hesitant to visit the Catskills had Dirty Dancing taken place in 2017 — because the food scene is on point. The region's stunning scenery alone is enough to draw plenty of visitors. But factor in the wide array of restaurant options, and out-of-town foodies are in for a real treat.
For a welcome take on well-loved classics, Bovina's Brushland Eating House is considered the best. Visitors and locals alike love getting cozy and munching on charcuterie at Big Indian's Peekamoose. And lastly, anyone would be remiss to pass up a trip to the famous Phoenicia Diner, where every item on the menu is made with a lot of love.
Next: This college town has a lot to offer in the way of food options.  
3. Charlottesville, Virginia
There are plenty of college towns that are chock-full of pizza joints and watering holes. But few compare to the ones you'll find in the town that's home to the University of Virginia. In Charlottesville, folks can have their pick of gourmet pizza at Lampo and over-the-top burgers at Citizen Burger Bar.
Are small plates and tasting menus more your style? They've got that, too. Be sure to check out the famously sophisticated Fleurie, along with Mas Tapas for Spanish small plates. Furthermore, the Charlottesville drink scene has garnered its fair share of attention, with Barboursville Vineyards leading the charge.
Next: A tech-driven epicenter is up next.  
4. Durham, North Carolina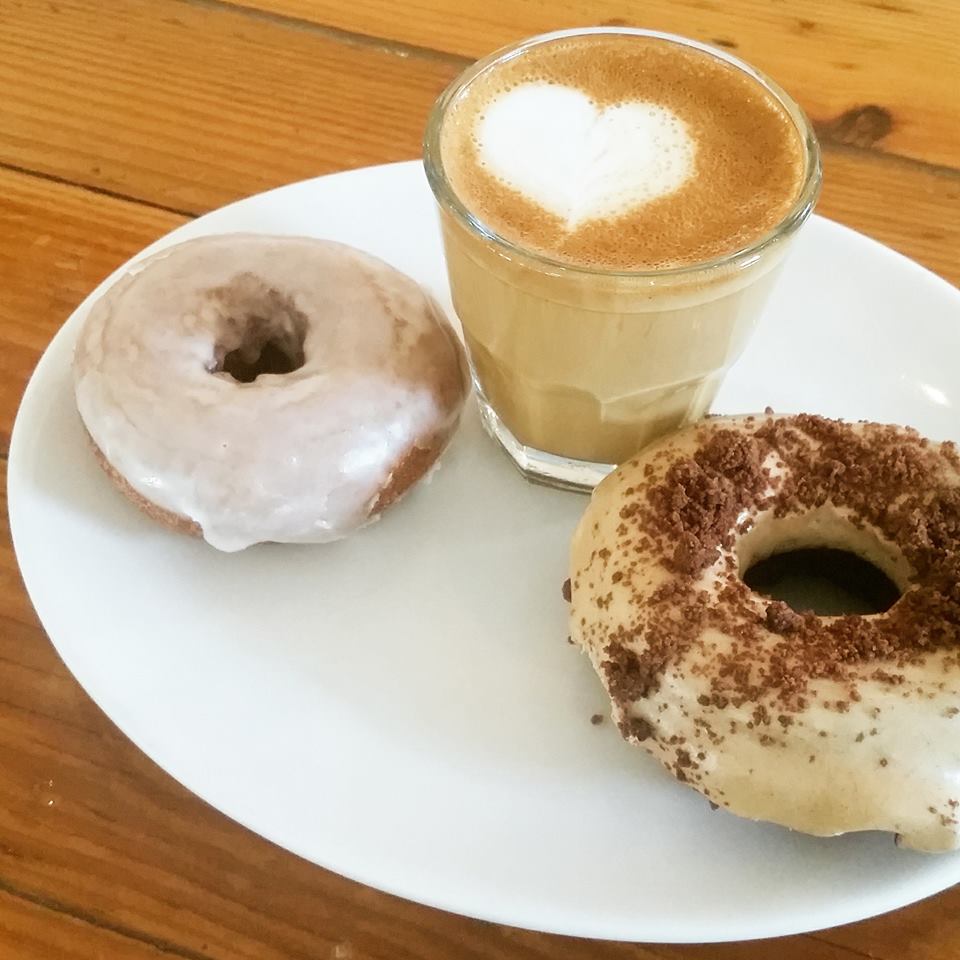 As part of the Research Triangle Region, this technology hub has much more to offer than tech nerds and research scholars alone. In Durham, North Carolina, you'll find a bevy of breweries and eateries worthy of a visit.
For starters, there's Monuts, a doughnut shop that's sure to satisfy your inner sweet tooth. Saltbox Seafood Joint is another favorite among locals, along with the tapas go-to, Juju. Of course, if you really want to dine like a local, you'll need to swing by Backyard BBQ Pit for some true North Carolina grub.
Next: A small town in a well-loved wine region claims a spot on the list. 
5. Healdsburg, California
Located in California's wine country, this Sonoma County town has all the charm you could ask for, along with an impressive food scene, of course. As Buzzfeed describes the area, "A bit more understated than Napa Valley, Sonoma has everything from Michelin-star restaurants to adorable markets."
As for the best places to eat in Healdsburg? You can't go wrong with Barndiva, where you can "eat the view." And you don't want to miss Valette, which offers a cozy farm-to-table experience.
Next: The island that everyone from the mainland loves to visit
6. Honolulu, Hawaii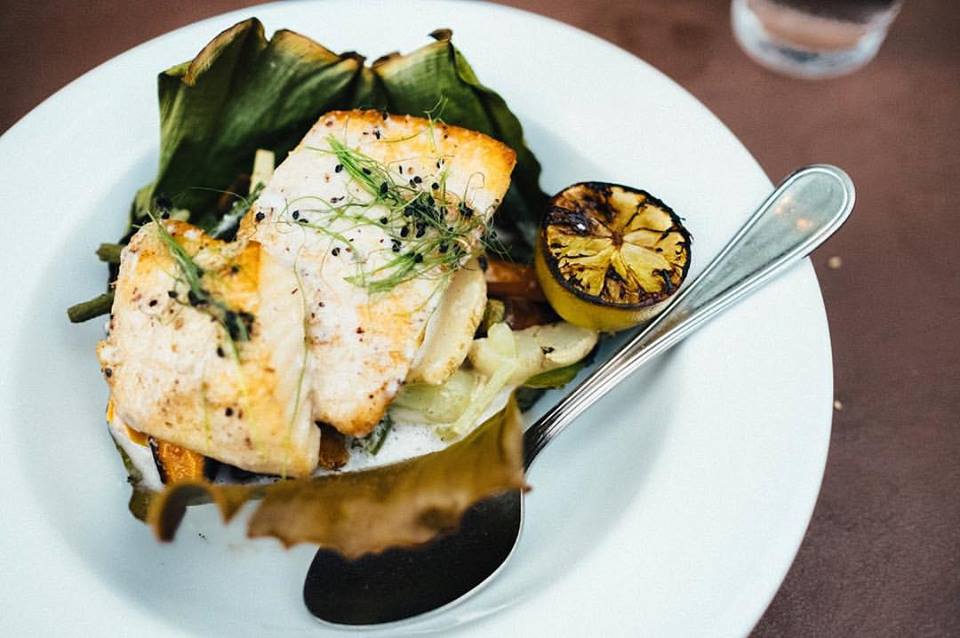 In the land of stunning beaches, genuine locals, and tourist traps alike, Honolulu is home to much more than gorgeous scenery alone. In fact, the world-renowned seafood scene is really what puts this global hot spot on the foodie map.
Sekiya's Restaurant & Delicatessen is the place to be for unspoiled Japanese fare, while Mud Hen Water dishes up only the freshest local cuisine the island has to offer. And if you're in the area, be sure to swing by Bar Leather Apron for the best cocktails in town.
Next: This city is home to much more than a well-loved football team.  
7. Indianapolis, Indiana
While swaths of Colts fans flock to Downtown Indy expecting — and finding — little more than traditional Midwestern meat-and-potatoes fare, the outlying neighborhoods are really where the town's food game is at. This is largely thanks to the chefs who are transforming once-dilapidated structures into sought-after foodie joints.
Built into an old garage, Milktooth draws brunch lovers in droves, while Bluebeard, another crowd favorite, features a rotating, seasonal menu. If you're in town for a football game, hitting up the outskirts of Indianapolis is well worth it.
Next: Home of the Amish … who would have thought?
8. Lancaster, Pennsylvania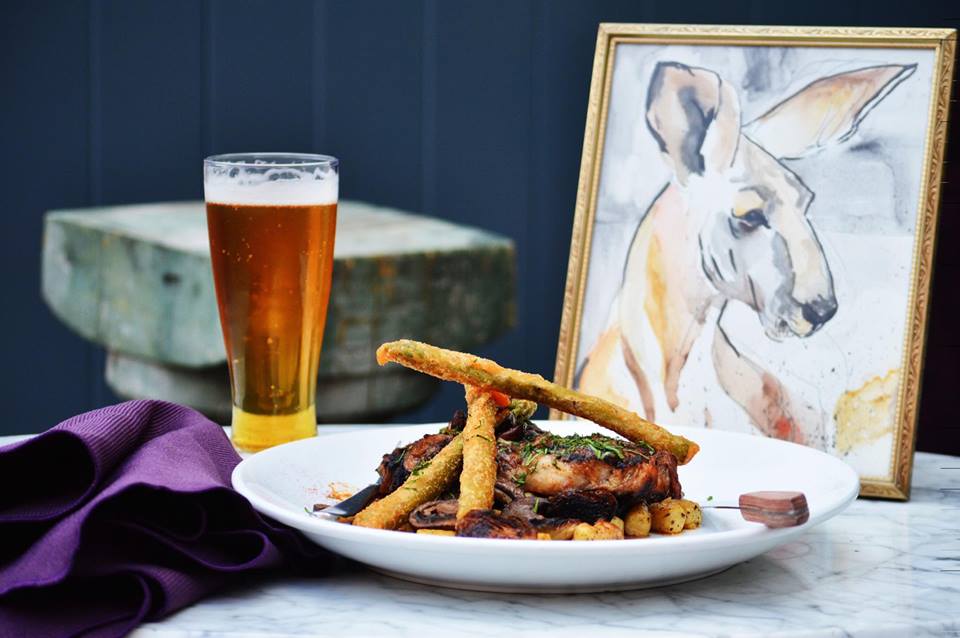 Perhaps the biggest wild card of the bunch, Lancaster makes the list for good reason, and you're about to learn why. Located about two hours west of Philadelphia, Lancaster is best known for being home to a wealth of Amish farmers. With deep roots in the farming culture, these guys know exactly what they're doing.
For starters, there's the Lancaster Central Market, which is the country's oldest farmers market. Basically, it's the reason that Amish folks have the right to laugh at the rise of the local farmers market scene (because, yeah, they did it first).
For a unique sit-down meal, Aussie and the Fox specializes in Australian fare with vegan and gluten-free options, while Himalayan Curry and Grill serves up — you guessed it — Nepalese and Indian cuisine. Lastly, we can't forget to mention the ever-changing menu at Maison, which also happens to be a favorite of Alton Brown.
Next: This college town is home to world-class pizza.
9. New Haven, Connecticut
Probably most well-known for their pizza scene — and, oh yeah, being home to the prestigious Yale University — New Haven is an old-school heaven on earth for scholarly foodies and foodie scholars alike.
Of course, there's Frank Pepe Pizzeria Napoletana, which claims to serve the "best pizza in America." And then there are the lesser-known spots, such as Lalibela, which offers Ethiopian fare, and Skappo, which features authentic northern Italian cuisine.
Next: This city has experienced a serious foodie boom in recent years. 
10. Pittsburgh, Pennsylvania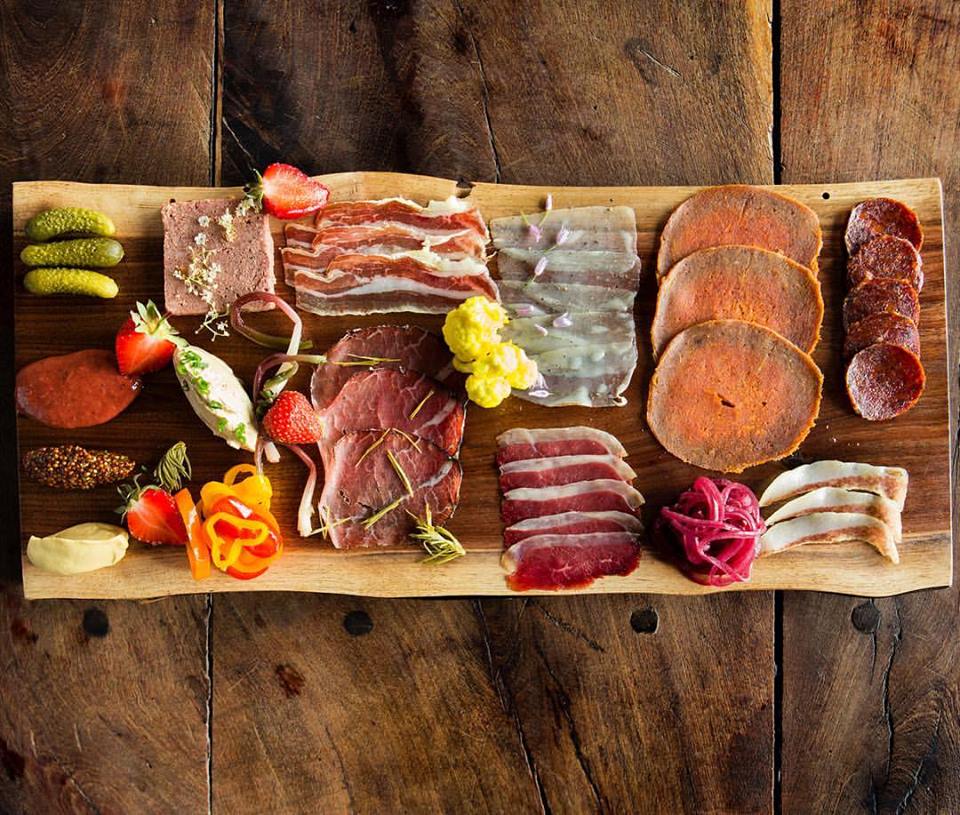 Even though Zagat named it the No. 1 food city in America in 2015, Pittsburgh still seems to fly under the radar. It may have beaten out other bigwigs such as New York, Los Angeles, and Denver. But it's hardly top-of-mind when considering the country's well-known foodie meccas. Despite all that, it should definitely be on your list — here's why.
One of the reasons behind the city's foodie boom is all thanks to cheap rent. "And cheap rent alone has inspired chefs to pursue deeply personal projects that might have a hard time surviving in the Darwinian real estate microclimates of New York and San Francisco," The New York Times wrote.
Piccolo Forno, a Tuscan Italian restaurant located in the Lawrenceville area, was one of the first in its category to open over a decade ago. Despite receiving fair warning that it would flop, owner Domenic Branduzzi saw great success and even opened an additional spot called Grapperia. Other hot spots in the area include downtown gastropub The Commoner, Butcher and the Rye (for Pinterest-worthy charcuterie boards), and the tasting menus at Cure.
Next: Time to check out some of the biggest seafood spots in the country.  
11. Portland, Maine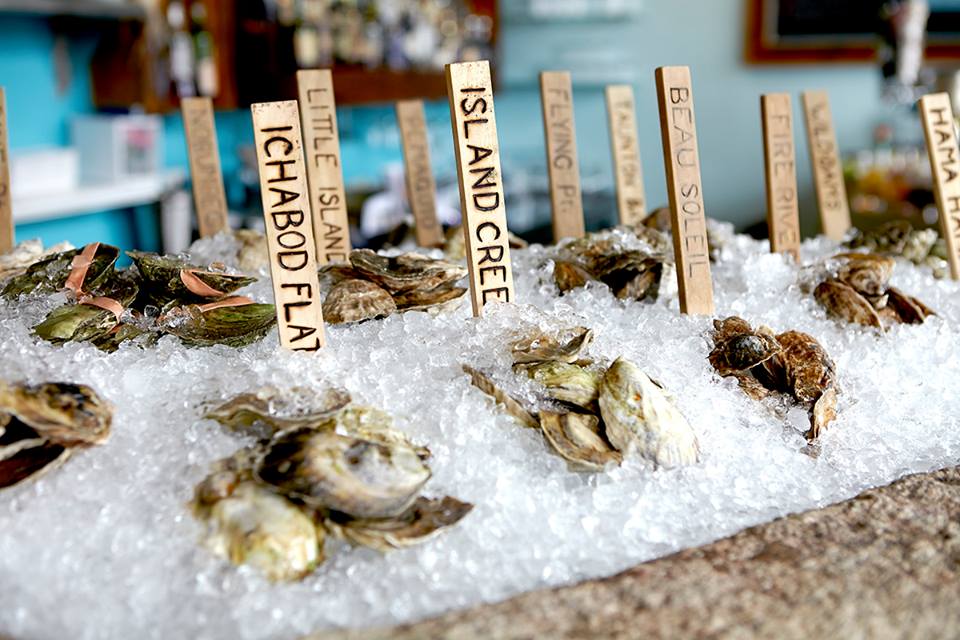 Laid back port town vibes meet a seafood scene worth talking about in this town-turned-foodie paradise on the coast of Maine. The brown butter lobster roll at Eventide Oyster Co. is a must, while small plates and craft cocktails at Central Provisions are also not to be missed. Or perhaps you're craving something a bit sweeter. In that case, a trip to The Holy Doughnut will not disappoint.
Next: Another port town is up next. 
12. Portsmouth, New Hampshire
Not too surprisingly, seafood is the name of the game in this New England town, and Jumpin' Jays Fish Cafe as an unrivaled favorite. If tapas are more your thing, head over to Moxy for a menu created by Matt Louis, a James Beard semifinalist for Best Chef Northeast.
Another spot worth checking out is the highly praised Black Trumpet, at which Evan Mallett, another contender for the James Beard Best Chef Northeast award, serves up Latin American cuisine on a constantly changing menu.
Next: There's no reason this town should be under Boston's shadow. 
13. Providence, Rhode Island
Coming out from underneath the mighty shadows cast by Bean Town, Providence has garnered its reputation as a foodie haven in its own right. Despite its proximity to the beloved city of Boston, Providence is Rhode Island's foodie claim to fame. And it doesn't hurt that the city is home to Johnson & Wales University's culinary school, either.
According to Tasting Table, "Currently, the scene revolves around chef Ben Sukle, a finalist for 2017's James Beard Award for Best Chef Northeast, who owns and operates three local game changers: The Dorrance, an elegant tribute to the region's seasonal cuisine; Oberlin, an approachable neighborhood wine bar with a killer raw bar; and the ambitious Birch, a modern American outlet with just 18 seats and a terrific tasting menu."
Next: Heading down south, this is the only city on the list that hails from the Sunshine State. 
14. Tallahassee, Florida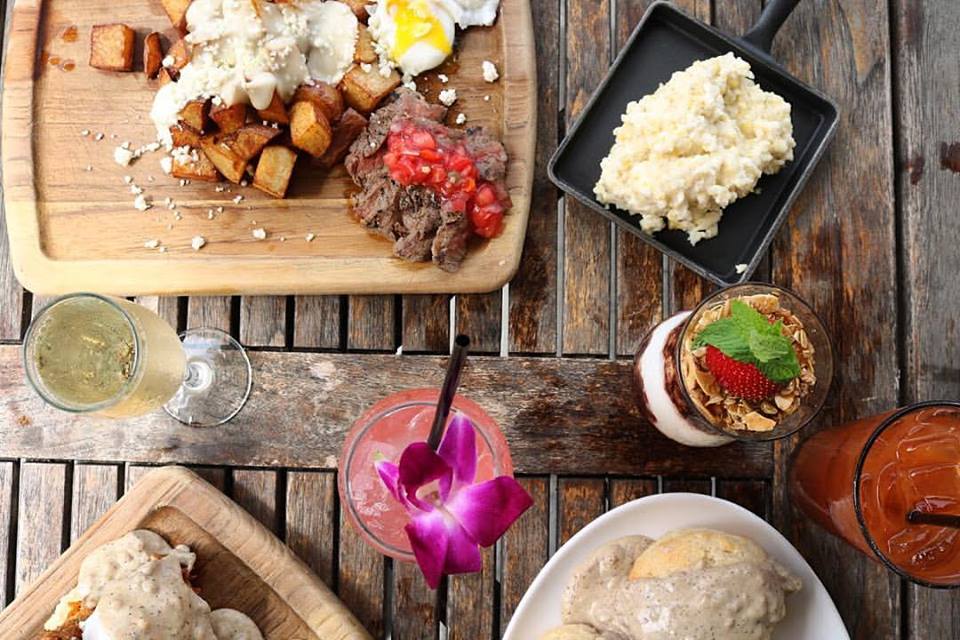 Home to Florida State University, Tallahassee has much more than your average drunken college food spots alone. In fact, the city's dining options range from super affordable to highly sophisticated, most of which won't cost you an arm and a leg.
Jonesing for a s'mores burger? Well, probably not, because … weird. But you will once you see it — and Midtown Caboose is the place to get it. When you're ready to kick things up a notch, head over to The Edison for a refined breakfast, lunch, or dinner. And of course, we can't forget to mention the scene at Food Truck Thursday, which takes place by Lake Ella in Midtown.
Next: This lake town is a favorite of a top celebrity chef. 
15. Traverse City, Michigan
Located on the shores of Lake Michigan, Traverse City is home to a variety of noteworthy spots. In fact, there's even one that celebrity chef Mario Batali can't resist. Grand Traverse Pie Company is one of his favorite places to hit up while spending his summers in town. Furthermore, The Little Fleet is home to the area's food truck frenzy, while The Cooks' House is the place to go for a five-course seasonal tasting menu.
So, are you hungry yet? Because we sure are.
Read more: Top 10 Best Cities for the Most Beautiful Fall Vacation
Check out The Cheat Sheet on Facebook!