Unique Takes on Caprese Salad to Try This Week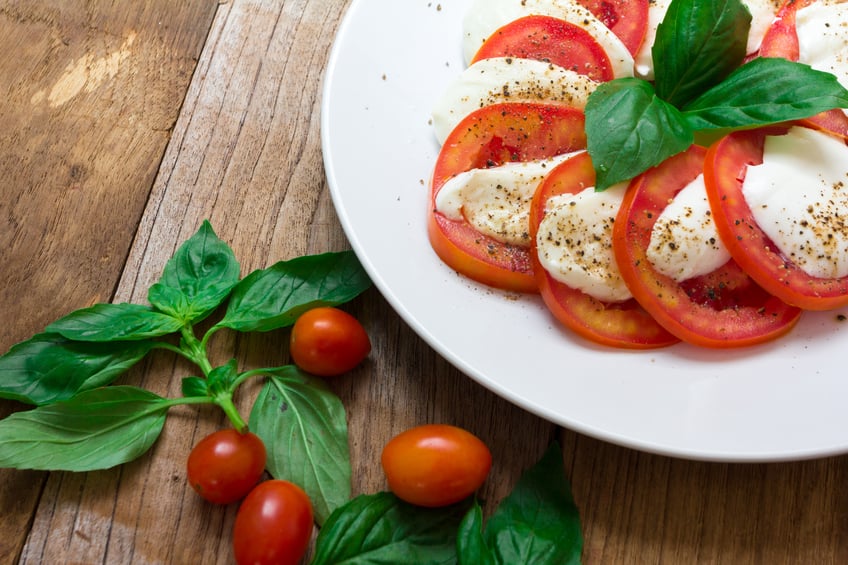 Summertime's pool parties and backyard barbecues may be behind us, but the tomatoes are still glorious. In your kitchen, it means you can celebrate the fruits in all their glory. Whether you grow them yourself or purchase local ones from a stand or grocery store, juicy, deep red tomatoes are some of the best produce you can eat right now. What better way to celebrate the tomato than with a fresh, light caprese salad?
As Epicurious explains, caprese salad originates from the Italian island of Capri, and always highlights local tomatoes and fresh mozzarella (never the blocked, rubbery kind). You'll see caprese salads with arugula and a bit of oregano in Capri, but those greens are switched out for fresh basil everywhere else in Italy. Typically, it's topped with salt and pepper and a drizzle of olive oil.
You could eat the simple salad all summer long, but if you're looking for ways to incorporate those flavors without getting tired of the same salad every week, try switching it up a little bit. Start with the purest basics (we'll get to that in a minute), but then feel free to add the flavors to pretty much any dish you make. Not sure where to start? We've got some ideas for you.
1. Keep it simple and pure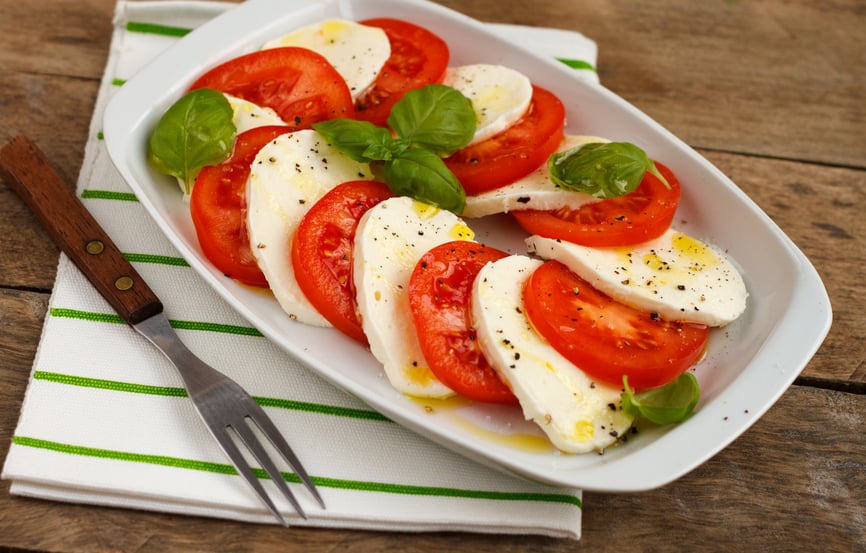 A good caprese salad is difficult to come by when you're eating out, because it's easy for chefs to fall into the temptation of trying to make a simple dish more complex than it needs to be. "If you really want the best Caprese salad, you're usually better off making it yourself at home," chef J. Kenji López-Alt writes in a column for Serious Eats.
For the chef and author of The Food Lab, the easiest way to mess up a caprese salad is to add more ingredients than necessary, or choose the wrong versions of the salad staples. "You want the short version of this? Get the best damn tomatoes, mozzarella, and basil you can find, put 'em on a plate, sprinkle them with salt and pepper, drizzle them with the best damn olive oil, and stop right there," López-Alt advises. Appreciate the simple salad in its original form.
If you're looking for advice on the best ingredients to use, the chef lays them out for you in his column. López-Alt would have you stop right there, but be willing to try the flavor combination on any number of dishes this summer.
2. Make a balsamic reduction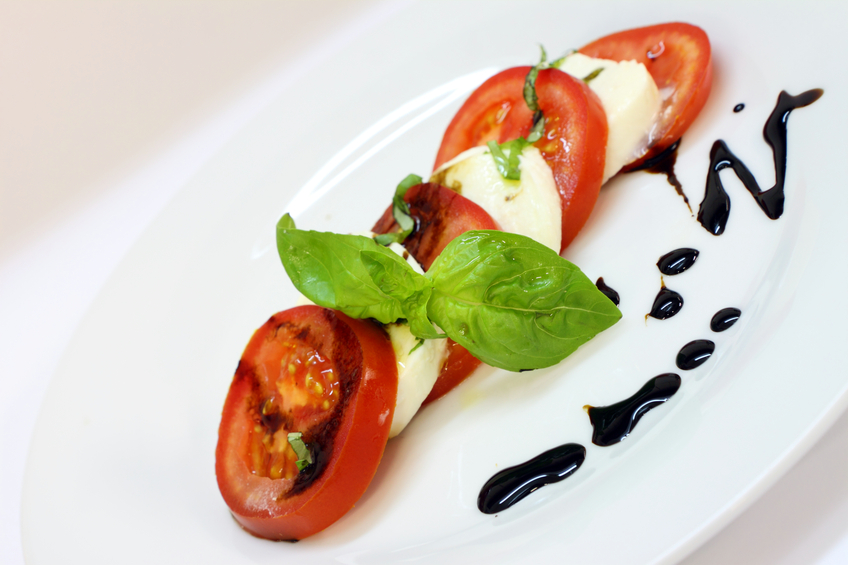 For purists like chef López-Alt, adding balsamic in any form is a cardinal sin when it comes to a good, classic caprese salad. Epicurious explains that adding the vinegar detracts from and overpowers the delicate flavors of the mozzarella. While it certainly changes the flavors of the dish, the balsamic flavors are definitely a hit pairing with the tomatoes. Once you've had the classic version, try adding a balsamic reduction to the mix and see if you like it.
Of course, balsamic vinegars come in all forms and price ranges. The most typical kind you'll find is the supermarket version for a few dollars per bottle, which is inexpensive to make but has a high acidity. (The more expensive and traditional the balsamic, the sweeter, thicker, and nuanced it will be.) Making a reduction with the inexpensive version will allow the vinegar to cook down with sweeteners of some kind, making a glaze instead of splattering vinegar all over your plate.
If you're looking for a simple version, try this version from Allrecipes.com with a balsamic reduction, which uses honey in the cooking process to create the glaze.
3. Create caprese dip recipes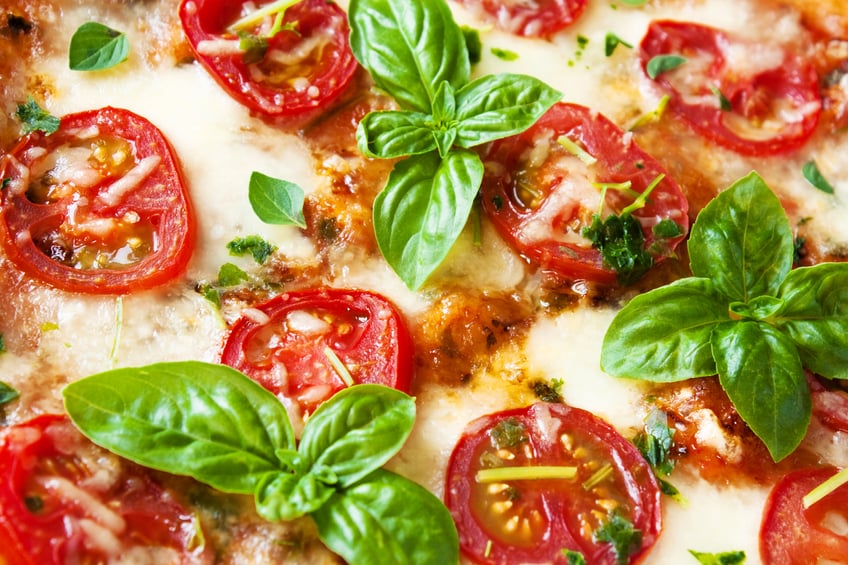 Who doesn't like a dip comprised primarily of hot, melty cheese, even in the summer? When you combine melted mozzarella along with fresh tomatoes and basil, you've got a dip ready for any occasion. A dip like this can stay true to the original ingredients of caprese, but can also be tweaked for personal preferences.
In this version from the blog Rachel Cooks, the recipe creator uses cream cheese as a base, to add extra creaminess to the dish. It's no longer straight caprese, but the author says the addition more than pays off. The blogger also uses a combination of shredded and fresh mozzarella, adding varying flavors and textures to the dip.
4. Amp up your grilled cheese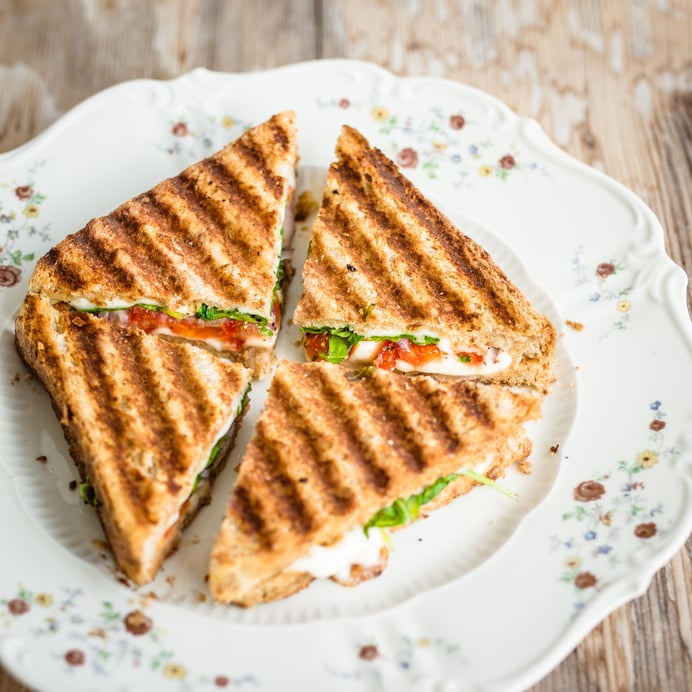 If you're looking for a satisfying lunch or quick weeknight dinner, look no further than a grilled cheese sandwich. There's something so satisfying about gooey cheese between hearty slices of bread, grilled or pressed or fried to perfection. Use fresh mozzarella while adding tomatoes and pesto, and you've got a grilled cheese to brag about.
One recipe for the sandwich comes from the blog Feasting at Home, which incorporates the flavors of arugula along with the traditional basil. If you make the basil and arugula pesto ahead of time, you'll be able to whip up this grilled cheese sandwich in no time, topping it with fresh arugula for extra peppery, refreshing bites.
5. Top your burger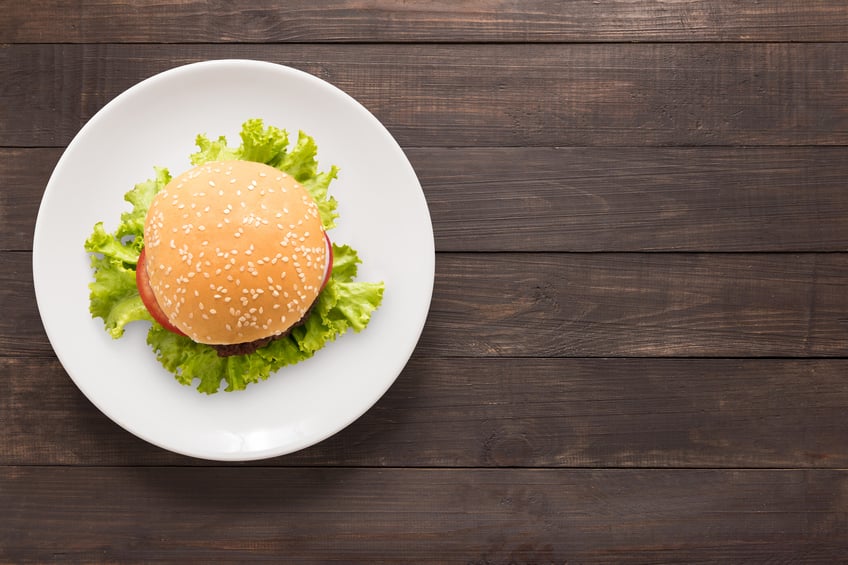 Grilling up a hamburger is as easy as lighting your grill in the summertime, but topping it with plain old lettuce and onion can get boring. To spice things up a bit, try adding your favorite caprese ingredients to the mix instead.
Wondering how to do it? Make the burger patties from scratch, adding in chopped basil and some other seasonings. Marinate tomato slices in a bit of balsamic vinegar, olive oil, salt, and pepper, and add them (and a slice of mozzarella) to the burgers after they're finished grilling. The basil will flavor the meat as it cooks, and the other ingredients will bring freshness to your cookout. For full directions, check out the directions on Allrecipes.com.
6. Fry the tomatoes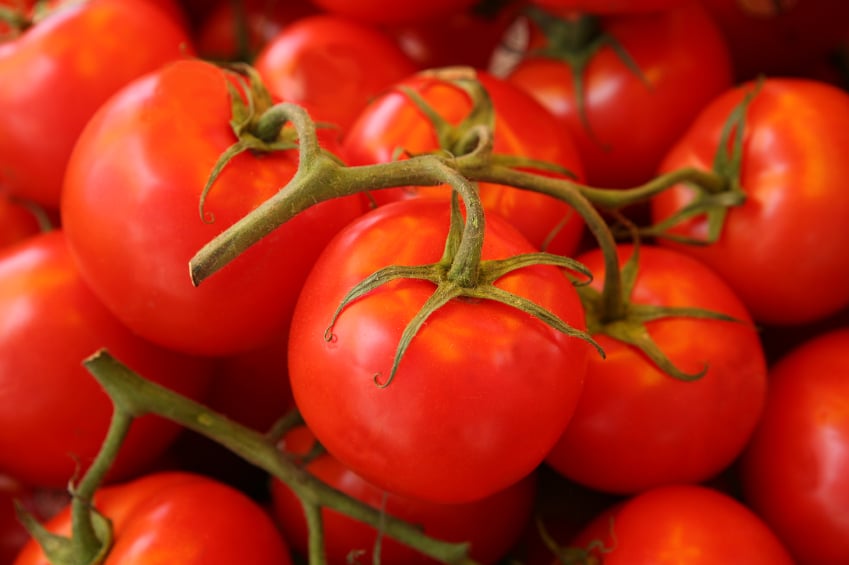 If you're looking to switch up the texture of caprese, not necessarily the main ingredients, try frying the tomatoes before stacking them with the cheese and herbs. All you need is a little flour, an egg, and panko breadcrumbs to change the texture completely.
This recipe was originally developed by Paula Jones, the chef behind the blog Bell'alimento. Jones said the fried tomatoes were a nod to her Southern heritage, and even suggested trying the dish with fried green tomatoes if you have them. (Otherwise, the red ones work just fine.) You'll keep the same flavors as a traditional caprese dish, but with an added crunch.
7. Bake it with quinoa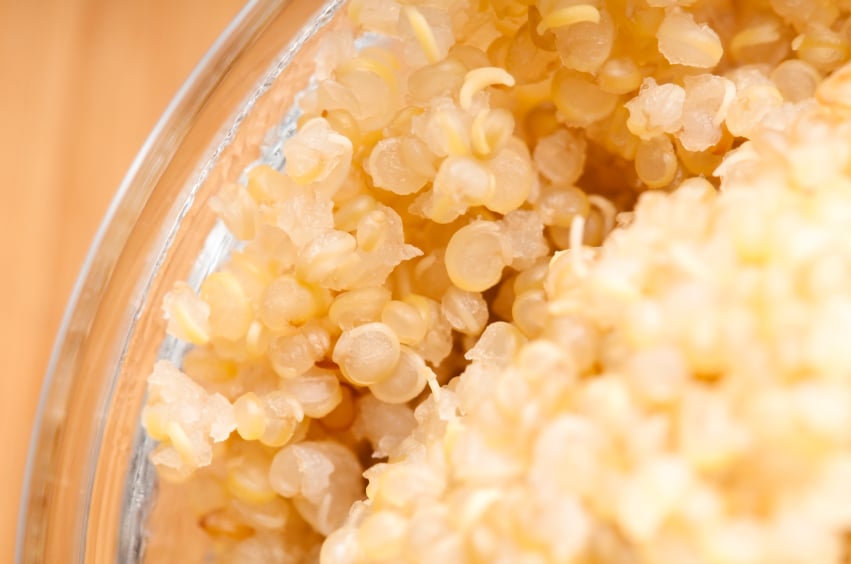 To make any caprese dish into a complete meal, all you need to do is add protein. Though that comes in many forms, adding quinoa is a simple way to add a complete protein and a grain at the same time.
The blogger at Domesticate Me explains why quinoa bakes are a good idea, any time of year. "They're incredibly simple and comforting, and can be adapted six ways from Sunday, so they're an excellent vehicle for any leftover vegetables/meats/cheeses you have on hand," she writes. In this case, add tomatoes, mozzarella, and basil to cooked quinoa (along with some other seasonings, of course) and bake to melty perfection. It's perfect for satisfying dinners, and the leftovers will make your colleagues jealous when lunch time rolls around.
8. Add chicken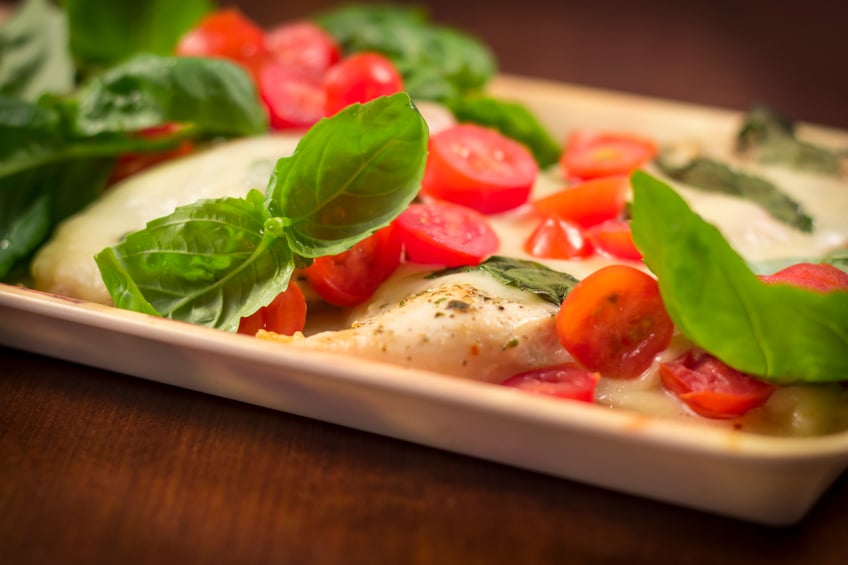 Another protein option is of course adding chicken, and the classic caprese ingredients pair perfectly with the poultry to make a complete meal. This recipe from Steamy Kitchen is a great way to use leftover chicken breasts or even a rotisserie chicken. Plus, the simplicity means you'll be able to make a fancy dinner, using leftovers in creative ways. Simply top the chicken with caprese ingredients, broil to blend the flavors and melt the cheese, and you're ready to eat in no time.
In addition, the author writes that you can use any leftover protein you have, such as fish or other meats. In other words, you have endless flexibility to make delicious flavor combinations.
9. Add it to mac and cheese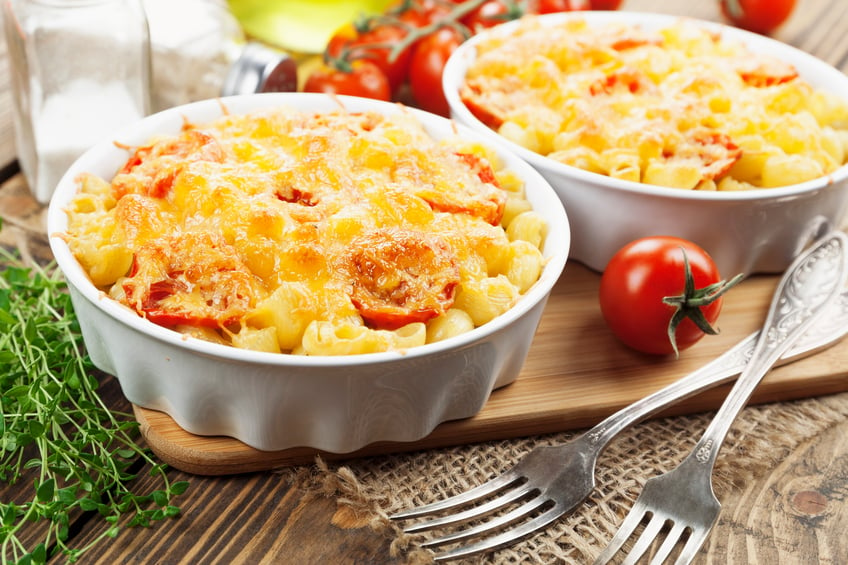 We've all had macaroni and cheese with stewed tomatoes at one point or another, but adding caprese ingredients allows you to blend flavors while retaining freshness in every bite. The blogger at Macheesmo offers directions for making a cheese sauce using mozzarella. In addition, you'll make a caprese topping that also uses fresh mozzarella (because when it comes to macaroni, there's no such thing as too much cheese).
The pasta itself doesn't take too long to make, but the time-consuming aspect of this recipe is slow-roasting the tomatoes to concentrate their flavors and get rid of excess moisture. In a pinch, the blogger says you can use store-bought sun-dried tomatoes, but roasting them yourself will add an extra punch of flavor. After that, it's as simple as combining the tomatoes, cheese, and basil and adding it to your new favorite bowl of macaroni.
10. Make a panzanella salad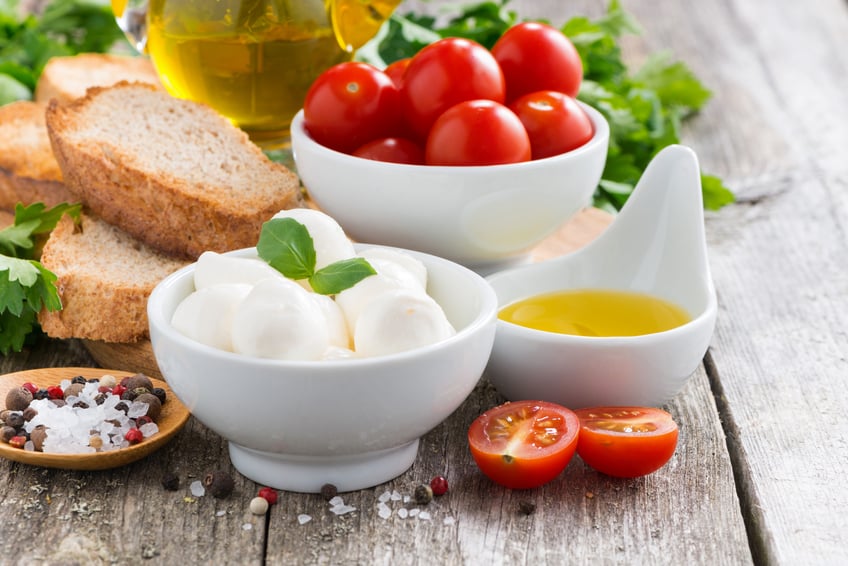 Panzanella and caprese are both about as Italian as it gets, so combining them is a no-brainer. Panzanella is essentially a salad using stale, rustic bread croutons, and adding ingredients (often oils and vinegars) to soak into the bread. It's basically a crouton-lover's dream.
This recipe, created by the blogger behind A Spicy Perspective, has you create a classic caprese salad but adds croutons made from sourdough bread that are sautéed in butter. Seriously, what can go wrong when you're adding bread and butter to an already delicious salad? It's then topped with olive oil and balsamic glaze to complete the dish.
Follow Nikelle on Twitter and Facebook
More from Culture Cheat Sheet: