United Airlines Had a Terrible Year of Customer Service: Here's What Happened
Let's face it, United Airlines had an absolutely terrible year of customer service. They throw people off of planes more often than a drill sergeant teaching soldiers how to sky-dive. Here is a look back at some of the worst customer service incidents that United Airlines has caused. We'll start off easy and let each one be worse than the last. At the end, I'll give you my personal opinion, for a post-script that summarizes the one huge issue that can be fixed.
1. Make way for the politician
Recently, a passenger by the name of Jean-Marie Simon claims that she was booted off a United Airlines flight because they needed to make room for Rep. Sheila Jackson Lee of Houston. United Airlines claims that Simon had canceled her flight due to weather concerns. Simon vehemently denies ever canceling the ticket. As an apology, United Airlines issued her a $500 voucher to use on her next flight.  Rep. Lee was unaware that she had been given her seat until after the situation had already occurred.
United Airlines issued an apology saying "We're disappointed any time a customer has an experience that does not live up to his or her expectation."
Next: Well, at least the passenger got somewhere. Never mind that it was the wrong side of the planet. 
2. Paris is the same as San Francisco, right?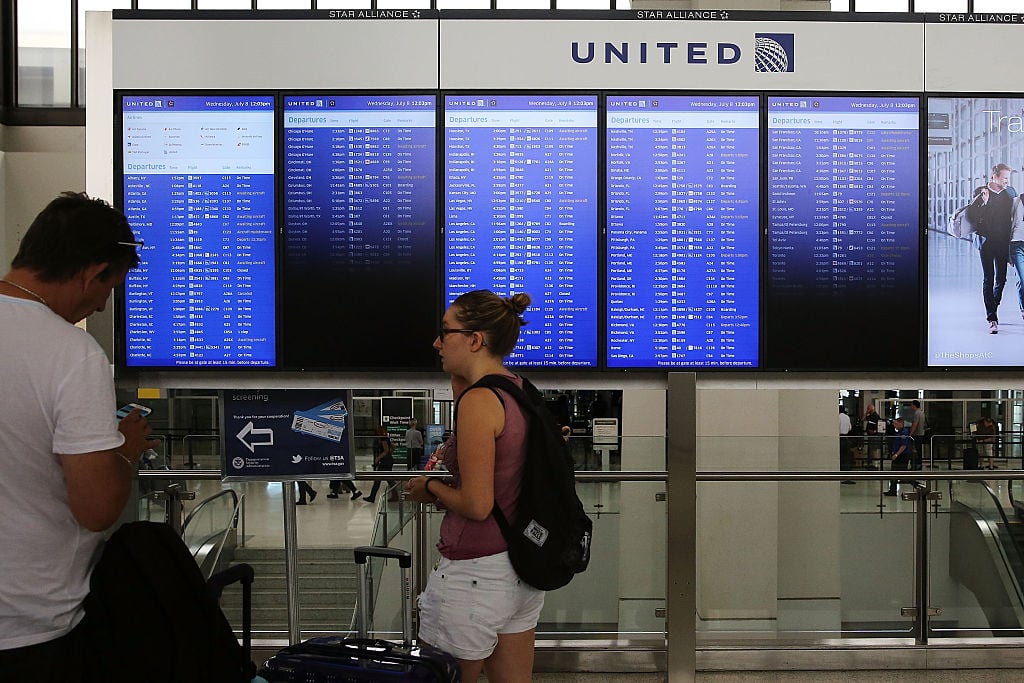 For anyone who's seen Home Alone 2, the idea of getting on the wrong flight is a nightmare. Try imagining doing it in a country in which you didn't speak the most common language. That's what happened to Lucie Bahetoukilae when she boarded her flight from New York to Paris.
The only problem is that she boarded a flight to San Francisco. She claims that the airline switched her gates at the last minute. She showed the employee her ticket and she was allowed to board the plane. Then someone was in her corresponding seat and asked for help. Another flight attendant just placed her in another seat.
In a very rare instance, United Airlines issued an apology AND a full refund. Bahetoukilae did eventually make it home to Paris. United Airlines issued an apology saying "We're disappointed any time a customer has an experience that does not live up to his or her expectation."
Next: This can slow your honeymoon plans down drastically.
3. You can't sit there
A couple that was getting ready to go on their honeymoon earlier this year, ran into a bit of snag on their way to Costa Rica. They boarded the plane along with all the other passengers and went directly to their seat. When they got there, there was a man who had already boarded in all three seats taking a nap. Being the calm and courteous people they were, they took other seats because the plane was nowhere near being close to full.
Even though it was a half-empty plane, a flight attendant asked them if they were in the right seat. They said they weren't, explained the situation, asked if they could purchase an upgrade (they were denied), and started moving towards their assigned seat just a couple rows back in the same economy-class.
That's when an air marshall came aboard and asked them to disembark the plane. Knowing United Airlines policies of beating people who did not comply, they immediately deboarded the plane without confrontation and without incident.
United Airlines claims that the couple had been uncooperative with the flight attendants and unruly on the plane. They were booked on another flight a couple of days later.
United Airlines issued an apology saying "We're disappointed any time a customer has an experience that does not live up to his or her expectation."
Next: Apparently they have a list of people that are more important than you.
4. "First class" doesn't mean you'll get to fly in first class
Geoff Fearns was on a business trip in Hawaii that had to be cut short. He promptly bought a first class ticket from Kaui to Los Angeles and headed straight for the airport. When he arrived, he checked in, went through TSA, boarded the plane, and began to enjoy his glass of complimentary O.J.
Then United Airlines employee came rushing onto the plane and asked that Fearns vacate the seat. First, it was because they said it was overfull, then the truth came out and said that there was a more important person that needed the seat. Fearns claims that they threatened to put him in handcuffs if he did not comply.
United had another flight where the plane had mechanical issues. When they swapped the plane out, they replaced it with a slightly smaller plane, leaving some first class passengers without a seat. Instead of booking them on the next flight, they started moving people around on his flight.
To add insult to injury, they downgraded him to an economy class seat (that's not the bad part) in between a fighting couple who refused to sit next to each other. They apparently argued for the full 6-hour flight home.
When Fearns got back home he contacted a lawyer and the lawyer asked the CEO for a full refund of the $1,000 ticket and to make a $25,000 donation to the charity of his choice. A customer care specialist got back to him and said forget about the refund, let alone the donation. Eventually, United Airlines offered a refund of the difference between the ticket prices and a $500 credit on any future flight.
United Airlines issued an apology saying "We're disappointed any time a customer has an experience that does not live up to his or her expectation."
Next: Your pets probably won't arrive safe or alive.
5. Simon the rabbit meets an untimely end
Simon the rabbit was purchased for the sole purpose of raising money for the Iowa state fair. He was purchased from a family in England and shipped to the Iowa Investment Groups chosen family. In route to the states, Simon was traveling through Chicago O'Hare airport where it was found dead, locked in a freezer for 16 hours and eventually cremated before the owners even knew what happened to him. Simon was just 10 months old at the time of his death.
United Airlines deny any wrongdoing and the allegation that he was locked in a freezer for 16 hours to die. The Iowa Investment Group is suing for the cost of purchasing Simon, the costs of shipping Simon, and any lost revenue the giant rabbit would have certainly gained.
It is also very important to note that United Airlines accounts for a third of all animal-related deaths in airline transportation for the last five years.
Next: They can barely follow FAA regulations.
6. The 300-year-old violin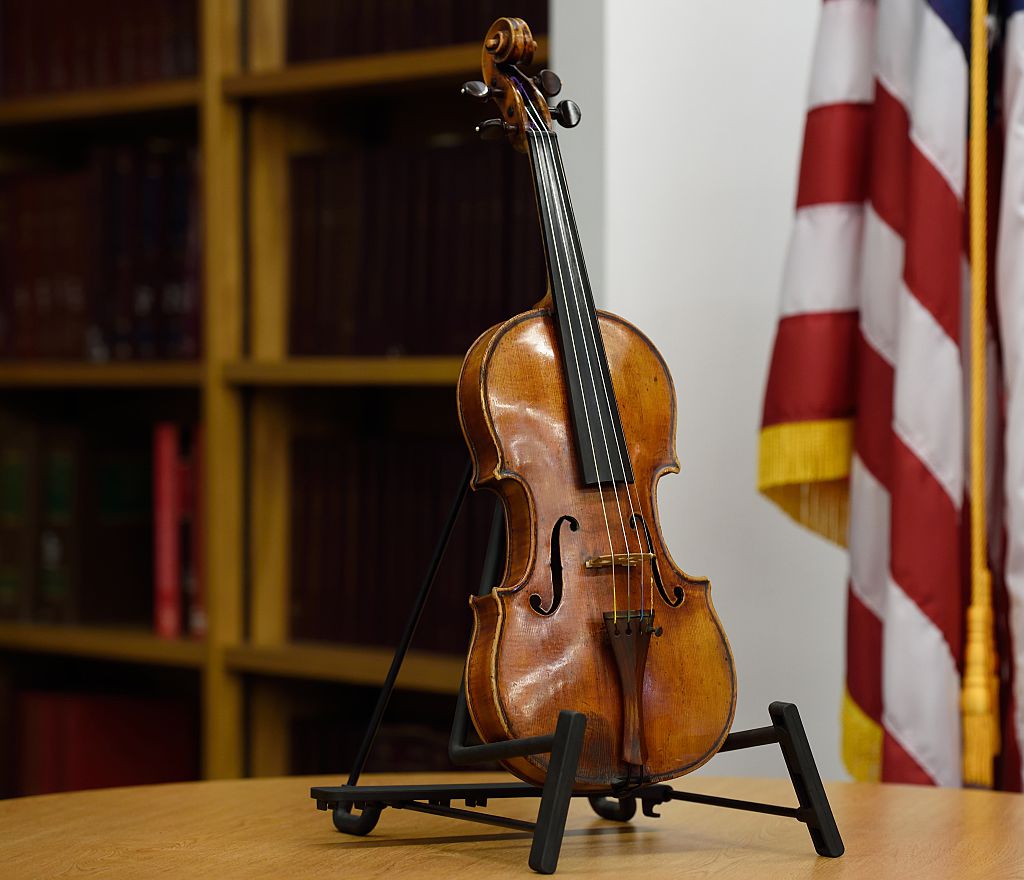 Musician Yennifer Correia was traveling to Chicago to play in an orchestra with her 300-year-old violin that costs tens of thousands of dollars. But she was stopped at the gate and was told she had to pay $50 to check the Violin. Obviously, Correia didn't want to risk her almost priceless instrument getting damaged, so she asked if there was anything that could be done.
That's when a supervisor told her that she needed to calm down and they began to get into a verbal altercation. Eventually, that lead to the supervisor lunging at her luggage so that she could strip the tag off of her bags once Correia demanded to get her name. The altercation ended when Correia asked bystanders to begin filming the incident.
Federal law requires airlines to allow musicians to carry any small instruments aboard any plane just like any other carry on luggage.
United Airlines issued an apology, stating "we're disappointed any time a customer has an experience that does not live up to his or her expectation."
Next: The incident that made everyone start to pay attention to United Airlines a lot more. …
7. David Doa gets dragged off of his flight, bloodied and beaten
One of the biggest stories of 2017 is the story of United airlines and David Doa. Somehow, for the gazillionth time this year, United Airlines overbooked a flight. They offered passengers that were already on board vouchers to vacate the plane to make room for other United employees who needed to get to work. When no one volunteered as tribute, they just selected someone at random. That random person was Dr. David Doa, who was in route to practice medicine and help other people.
Naturally, because he actually needed to be on that flight, he refused to give up his seat. For that, he was dragged and beaten by security so bad that he had his teeth knocked out and is seen visibly bleeding in the hatchway. for the incident, he has since sued United Airlines and received untold compensation.
United Airlines CEO, Oscar Munoz issued a series of public and employee statements about the situation, one of which he commended his employees for "following procedure." Rather than their typical statement of "We're disappointed any time a customer has an experience that does not live up to his or her expectation."
Next: If there's one thing you take away from this article, please let it be this…
8. Airlines, in general, need to change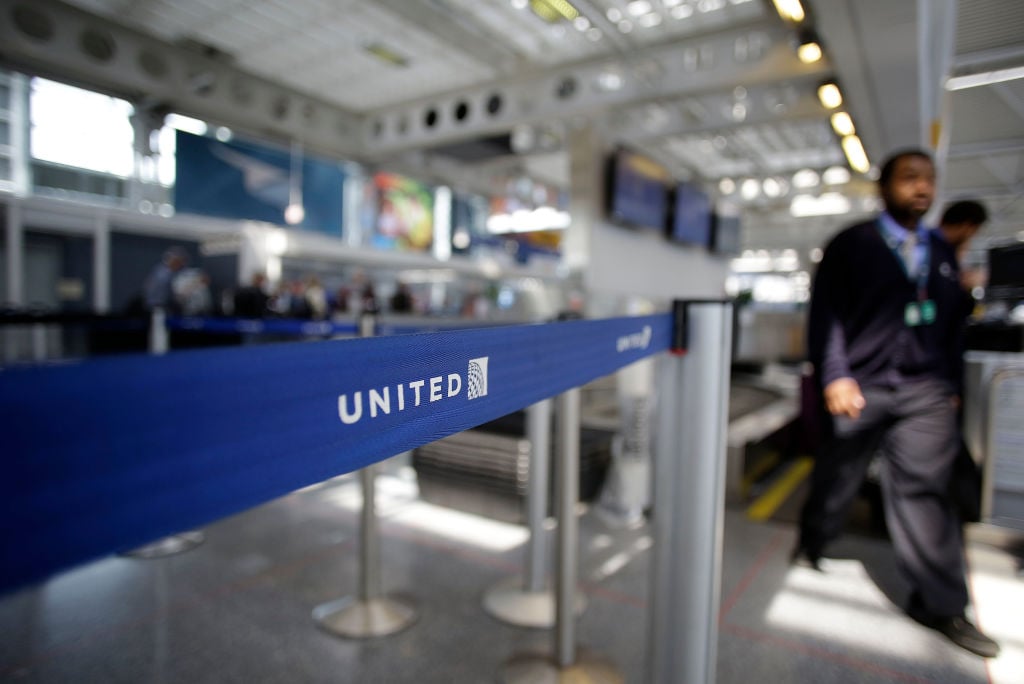 The incidents that continue to happen to United Airlines are not unique to United. Across all the major airlines, not one of them sticks out in addressing customer needs, nor do they go above the call of duty in order to make them a cut above the other (except when they're compared to United).
Personally, I worked 15 years in the service industry and every time something went wrong, we, the restaurant and myself, would find a way to make it right on the spot if we ever did anything in the smallest way wrong. Sometimes that would be in the form of a comped drink or food item. If the situation were especially bad, we would comp the entire meal and issue a gift card for a future visit if they would just give us a second chance.
We did that because we know that the person who was choosing to patronize our business was looking for an experience. That is exactly what traveling is: an experience. Sure, United can issue the same "we're disappointed any time a customer has an experience that does not live up to his or her expectation," statement over and over again, but they really never did anything to make up for the horrible things they did, and continue to do wrong.
Playing the devil's advocate, I kind of get it. They are hampered by a lot of regulation in a post-9/11 world. But that doesn't mean that in these situations, where there is literally no federal law being violated, they couldn't have bent their rules to the needs of the customer. All in all, airlines need to up their customer service game in a big way, and that goes double for United.
Follow The Cheat Sheet on Facebook!