Wake Up Your Cocktail: 7 Alternatives for Your Usual Drinks
Having a list of go-to cocktails in your repertoire is a good move, because you know you can count on those standbys whenever you're wary of the unusual offerings at a new watering hole. Many classics don't require more than a handful of ingredients, so it's also easy to build a basic home bar for all of your adult beverage needs. Months of sipping the same few cocktails can start to get old after a while, though,  so we've picked seven fantastic swaps for some of your favorite drinks. These drinks are all easy to make at home, but they're also regular orders at just about every bar. Whether you're staying in or going out, these sips will become your new standards.
1. If you like Rum and Coke, try a Dark 'n' Stormy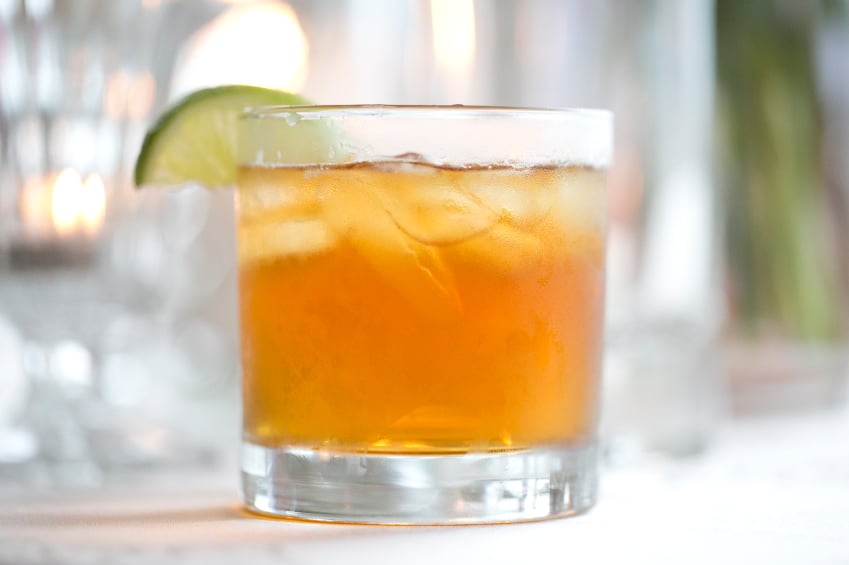 For tons of young men, getting a cocktail instead of a beer for the first time is pretty intimidating. A basic rum and cola mix is a safe bet, but it's really just an amateur way to make rum more approachable. 5280 recommended opting for a more flavorful, and decidedly less immature, Dark 'n' Stormy. While a true rendition calls for Gosling's Black Seal Rum, you can swap another dark rum for a similar version.
Ingredients:
1½ ounces dark rum
4 to 5 ounces ginger beer
1 lime wedge
Directions: Fill a tall glass with ice. Add the ginger beer, and top with the rum. Garnish with a lime wedge, and serve.
2. If you like a Gin and Tonic, try a Tom Collins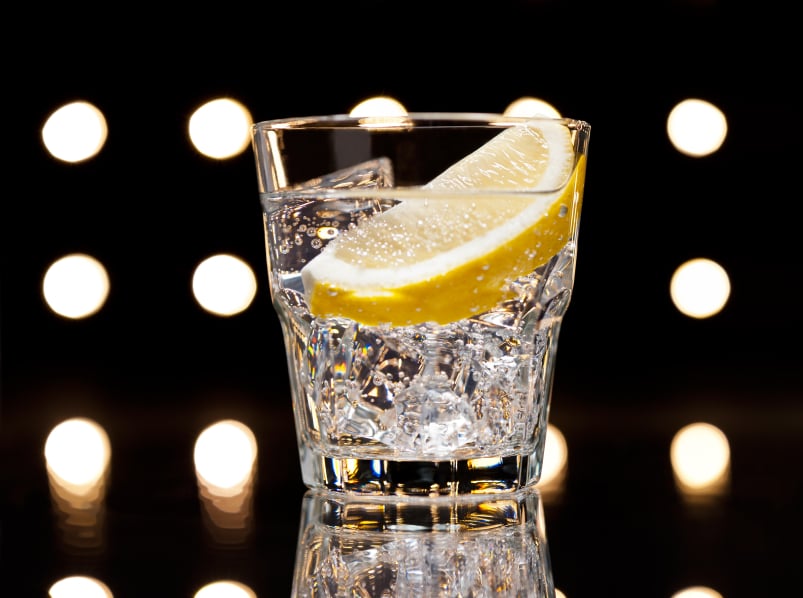 Summer practically begs for crisp, refreshing drinks. If a gin and tonic tops your list, Thrillist said this lightly sweetened citrus alternative is both elegant and simple. While gin can be quite herbal and off-putting when sipped straight, lemon is a great way to tame the taste. We like Esquire's classic recipe because of its foolproof method. Remember that simple cocktails call for the good stuff, so stay away from bottom-tier booze.
Ingredients:
2 ounces gin
1 teaspoon superfine sugar
½ ounce lemon juice
Club soda
Lemon wheel
Directions: Combine gin, sugar, and lemon juice in a Collins glass filled three-quarters full with ice. Stir mixture briefly, and top with club soda. Garnish with a lemon wheel, and serve.
3. If you like a Margarita, try a Paloma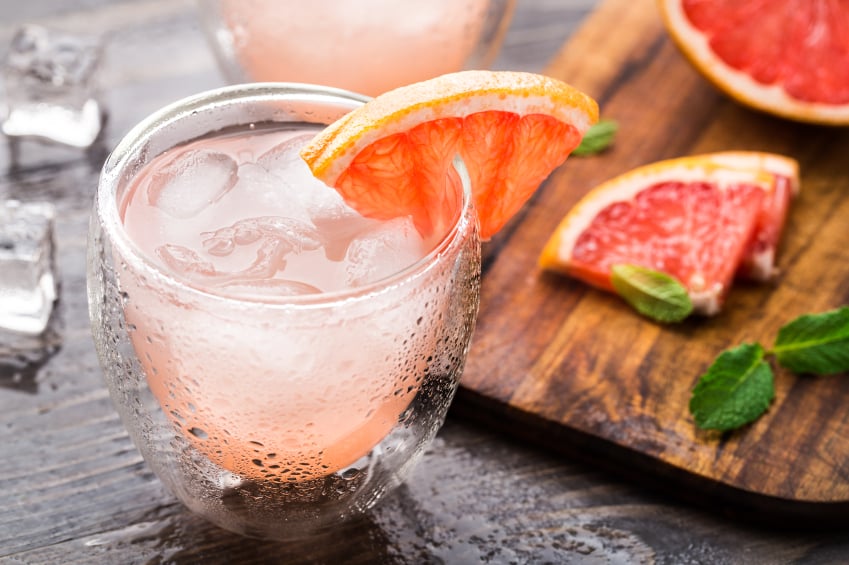 Whipping up margaritas on taco night is a no-brainer. It's a super refreshing choice that cuts the heat of all those chiles, and the recipe is endlessly adaptable. Unfortunately, things often go awry at trendy restaurants hoping to stand out. One story from Slate mentioned a terrifying margarita list, which included ingredients ranging from peaches to cinnamon. Though the article acknowledged a simple version can be delicious, it also suggested trying a grapefruit-filled paloma as a nice alternative. Saveur's easy recipe shows you how to stir one up.
Ingredients:
2 ounces silver tequila
Juice of half a lime
3 ounces grapefruit juice
3 ounces seltzer
Pinch of salt
1 lime wedge
Directions: Combine tequila, lime juice, and a pinch of salt in a highball or Collins glass. Add ice, and top with grapefruit juice and seltzer. Stir gently, and serve with a lime wedge.
4. If you like a Manhattan, try a Boulevardier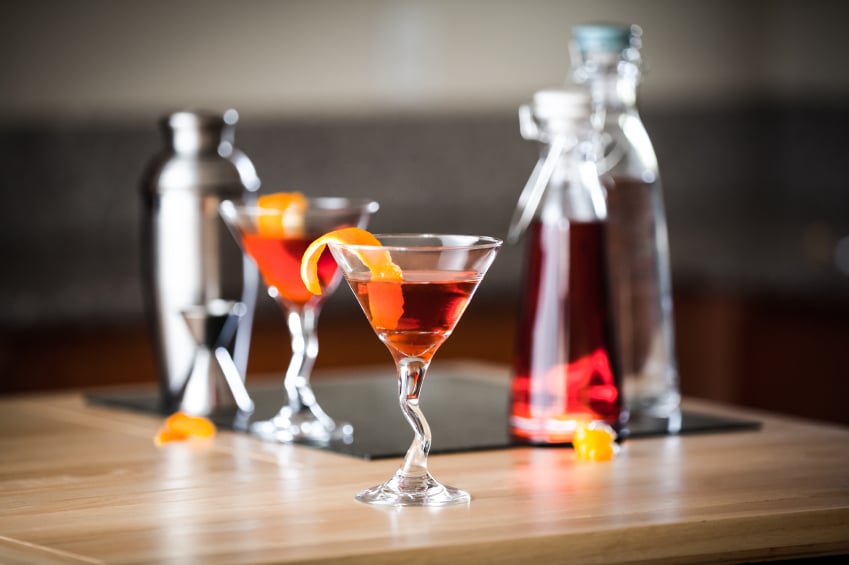 True cocktail connoisseurs often go for a Manhattan, but there's another classic that somehow got lost in the shuffle. LA Weekly said the boulevardier, a cocktail combining vermouth, whiskey, and campari, is finally making a comeback. In the story, bartender Michael Neff said this drink is "a great next step for those people whose tastes usually stop at the Manhattan." Try one today with Liquor.com's recipe, and you'll see exactly what you've been missing.
Ingredients:
1 ounce Campari
1 ounce sweet vermouth
1¼ ounces bourbon or rye whiskey
1 orange twist
Directions: Add campari, vermouth, and whiskey to a rocks glass filled with ice. Stir to combine. If you prefer your drinks straight up, strain into a cocktail glass. Garnish with an orange twist, and serve.
5. If you like a Bloody Mary, try a Red Snapper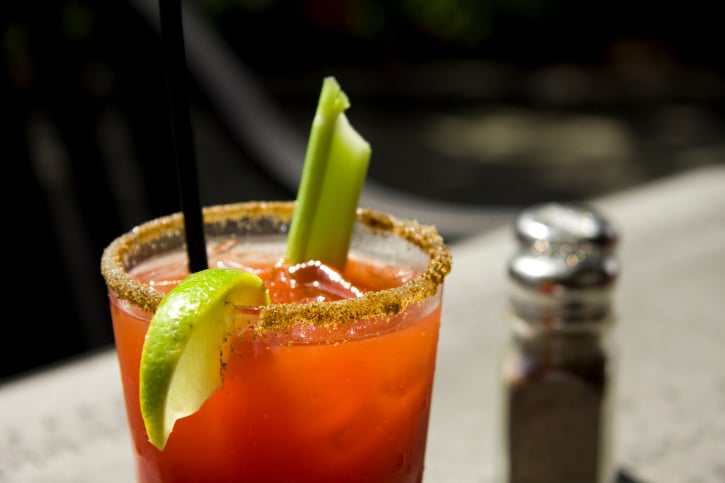 People who like savory meals in the morning usually only have one drink choice at brunch: a bloody Mary. While that standard is good, a red snapper is a serious upgrade. Food Republic explained the botanicals and spices in gin bring tons of flavor to tomato juice that vodka never could never hope to match. This seven-ingredient recipe is just as easy as a bloody, but tastes completely different. Say hello to your new favorite brunch beverage.
Ingredients:
3 ounces gin
6 ounces tomato juice
1 ounce freshly squeezed lemon juice
6 dashes hot sauce
3 dashes Worcestershire sauce
2 pinches celery salt
2 pinches freshly ground black pepper
Directions: Rim a glass with black pepper and celery salt, and fill with ice. Combine remaining ingredients in a shaker filled with ice. Strain into prepared glass, and serve.
6. If you like a Mojito, try a Caipirinha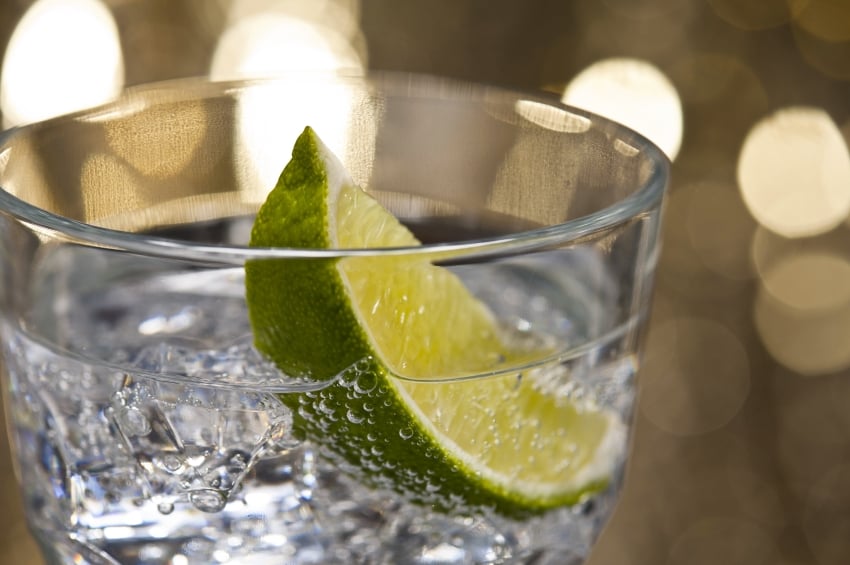 You might feel sophisticated sipping a mojito, but Brazilians have long known that a caipirinha is the way to go. Zagat explained using cachaça, a type of sugarcane liquor, instead of standard rum gives this drink a lot more character. Need another reason to switch up your regular drink? The recipe is even easier than your usual. Try Bobby Flay's straightforward method, which he shared on Food Network, for a cocktail that will transport you to South America.
Ingredients:
1 lime
1 tablespoon superfine sugar
2 ounces cachaça
Crushed ice
Directions: Cut lime into 8 wedges. Muddle lime wedges in a rocks glass with the sugar. Add cachaça, and top with ice. Stir, and serve.
7. If you like a Mimosa, try a French 75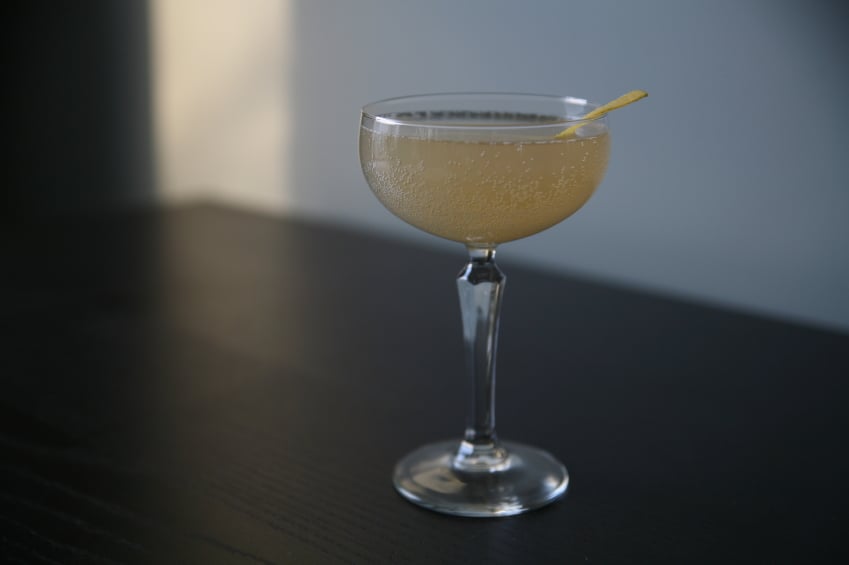 Some people like a little bit of bubbly in the morning, and a mimosa rarely dissappoints. When you want something a little bit different, The Kitchn recommended going with another classic champagne cocktail. The Kitchn likes this French 75 recipe from Epicurious, and we second their suggestion. Just remember to keep your consumption to a slower pace, because this cocktail packs a lot more punch than the old orange juice and champagne combo.
Ingredients:
1 tablespoon fresh lemon juice
1 tablespoon powdered sugar
2 ounces gin
3 ounces, plus 1 tablespoon chilled champagne
Lemon peel
Directions: In a cocktail shaker, combine lemon juice, sugar, gin, and ice cubes. Shake until chilled. Strain into a champagne flute, and top with champagne. Garnish with lemon peel, and serve.
More from Culture Cheat Sheet:
Want more great content like this? Sign up here to receive the best of Cheat Sheet delivered daily. No spam; just tailored content straight to your inbox.