Was President Trump's Asia Tour Really an American Embarrassment?
With his (lack of) background in foreign policy, it wasn't long ago when President Donald Trump began his 12-day trip to Asia already disadvantaged. The country held its breath watching it, waiting to see how badly it would go. While we have not entered World War III yet, the tour included many cringe-worthy moments. Here are the worst.
1. He insulted Japan's economy, while in Japan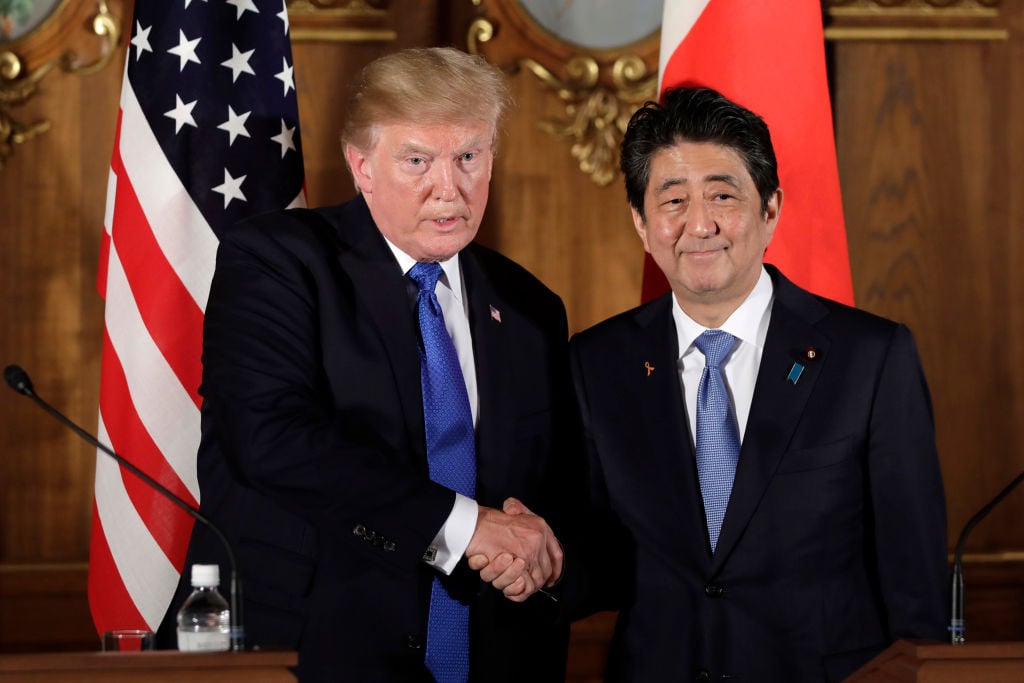 According to Bloomberg, he generously granted Japan the second slot in world economies. Because, you know, that's up to him. The president complimented the strength of Japan's economy to Prime Minister Shinzo Abe, but couldn't stop there. "I don't know if it's as good as ours. I think not. OK? We're going to try to keep it that way. And you'll be second."
World Bank data notes the U.S. stands as the world's largest economy with a gross domestic product of $18.6 trillion. China holds second at $11.2 trillion and Japan third at $4.9 trillion. Trump has pushed the Japanese government to open its economy to U.S. goods to shrink America's $69 billion trade deficit with Japan, but the two countries have been unable to agree on how to make that happen.
2. He doesn't know where Japan builds its cars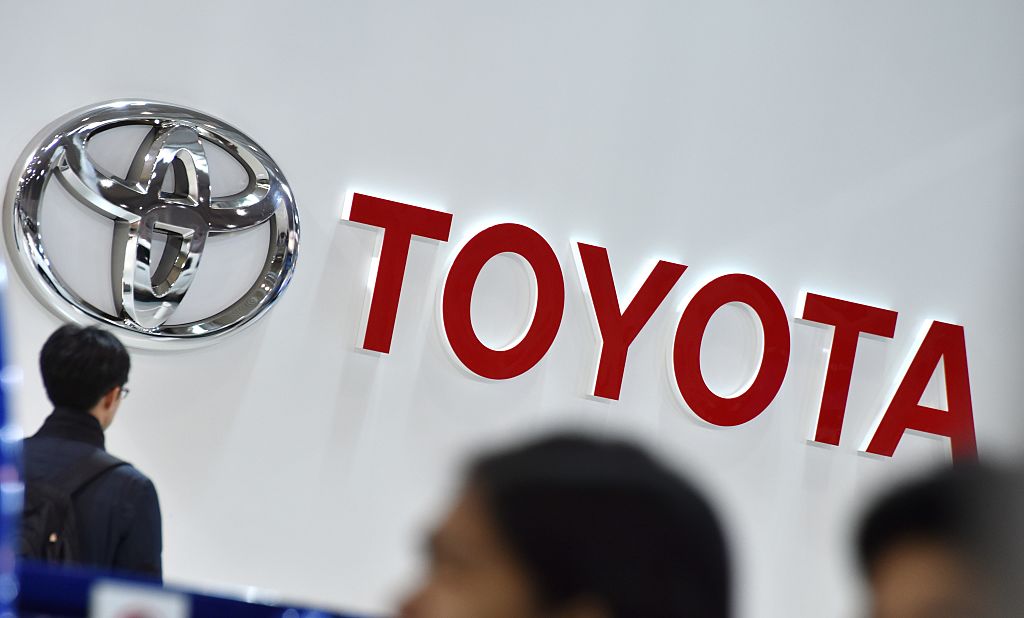 When speaking with a group of Japanese CEOs, Trump stuck his foot in his mouth again. The Week reports he said, "[T]ry building your cars in the United States instead of shipping them over. Is that rude to ask?" Japan does build many cars in the U.S., including some of the top Japanese automakers, including Toyota, Honda, and Nissan.
According to Business Insider, Toyota's largest auto manufacturing plant in the world sits in Georgetown, Kentucky. It employs 8,200 people and announced in April that it plans to spend $1.3 billion to upgrade the facility. In 2016, Honda manufactured nearly 70% of U.S.-sold cars in America, according to the manufacturer. Nissan also builds eight vehicles at its Canton, Mississippi, plant.
3. Trump used a strange, combative tone in his speeches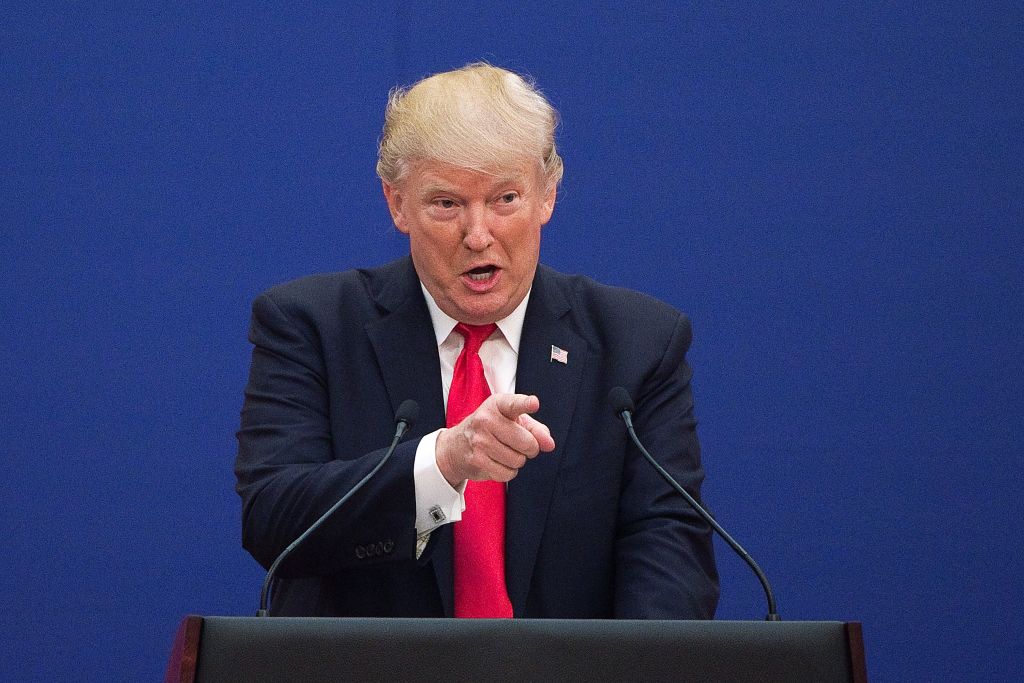 In his statements in Vietnam, Trump said, "We are not going to let the United States be taken advantage of anymore." Most of the speech came as a boilerplate trade statement, but notes like that fell flat at best.
According to CNBC, Chinese President Xi Jinping followed up Trump's speech with his own on the value of international "cooperation" and economic "openness." Xi's speech echoed Trump's in message, but struck a softer tone than Trump's, which accused countries of "chronic trade abuses."
4. He sided with Putin against his own intelligence agencies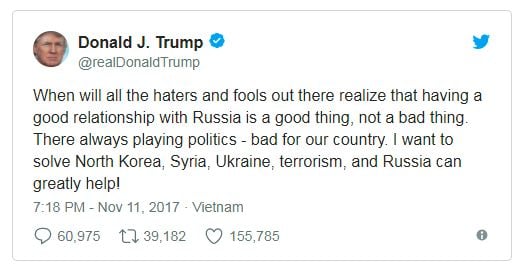 When asked whether he believed Putin meddled in the 2016 presidential election, Trump echoed Putin's own statements. The New York Times says Trump told reporters, "He said he didn't meddle — I asked him again. … He did not do what they are saying he did." The president added that he wants to "move past the issue" to focus on addressing the nuclear threat with North Korea.
Echoing Putin's statements sounds like it places the Russian president's opinion over his own intelligence agencies. The CIA, the National Security Agency, the FBI, and the Office of the Director of National Intelligence all determined that Russia did interfere in the election. Later, he walked back those statements, saying "As to whether I believe it or not … I believe in our agencies. I've worked with them very strongly."
Make up your mind, Mr. President.
5. He exchanged 'Mean Girls' tweets with North Korea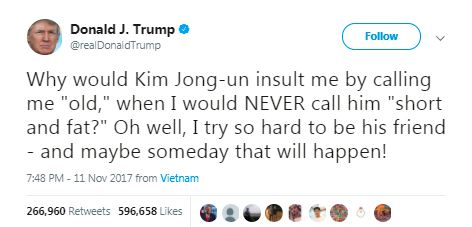 In possibly the strangest moment of the trip, Trump exchanged insults with Kim Jong Un on Twitter, again.
Later, CNBC reports he wavered on his tweet. "[Becoming friends with the dictator] might be a strange thing to happen but it's a possibility. If it did happen, it could be a good thing I can tell you for North Korea, but it could also be good for a lot of other places and be good for the rest the world," Trump said. "It could be something that could happen. I don't know if it will but it would be very, very nice."
Friends don't shoot nukes at friends, right? 
6. His talks with Philippine president were just confusing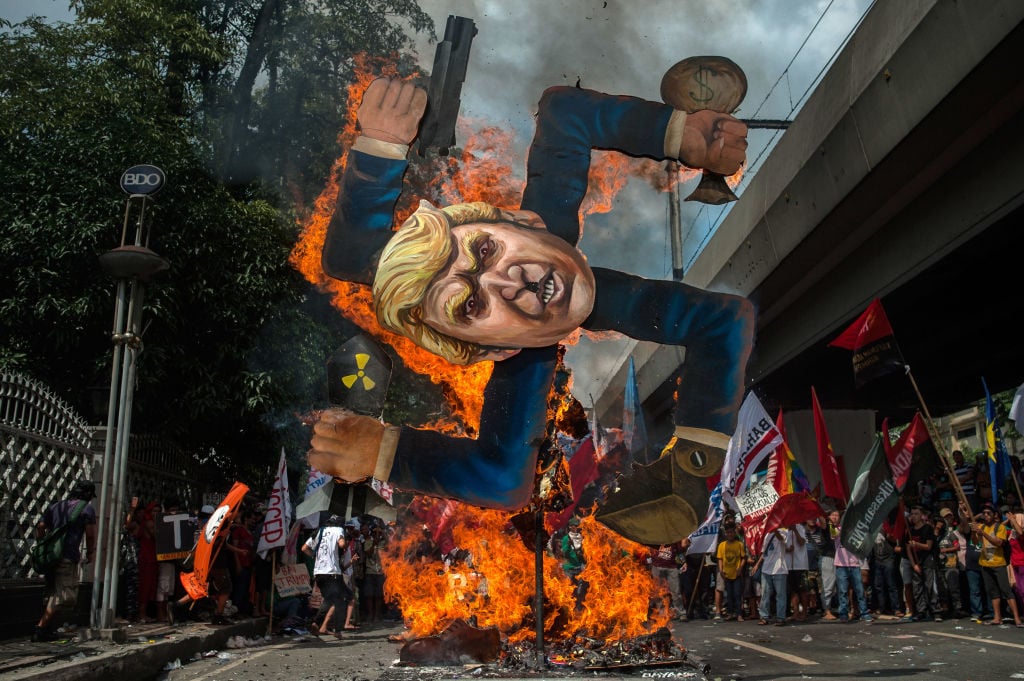 CNN reports that Trump said he discussed human rights abuses — of which President Rodrigo has been accused — with the president, something the Philippine leader disputes. Trump and Duterte's conversation did agree on one thing: the press. When reporters began asking questions at the beginning of the meeting, Duterte refused them, saying, "We will be discussing matters that are of interest to both the Philippines and [the US] … with you around, guys, you are the spies." Trump seemed to enjoy the "joke" that wasn't one.
"The conversation focused on ISIS, illegal drugs and trade. Human rights briefly came up in the context of the Philippines' fight against illegal drugs," White House press secretary Sarah Sanders said. Duterte's spokesman said the topic "was not brought up," adding that the president addressed the "drug menace" in the Philippines and that Trump just nodded in response. Some discussion. 
7. Trump has praised Duterte, but did not address abuses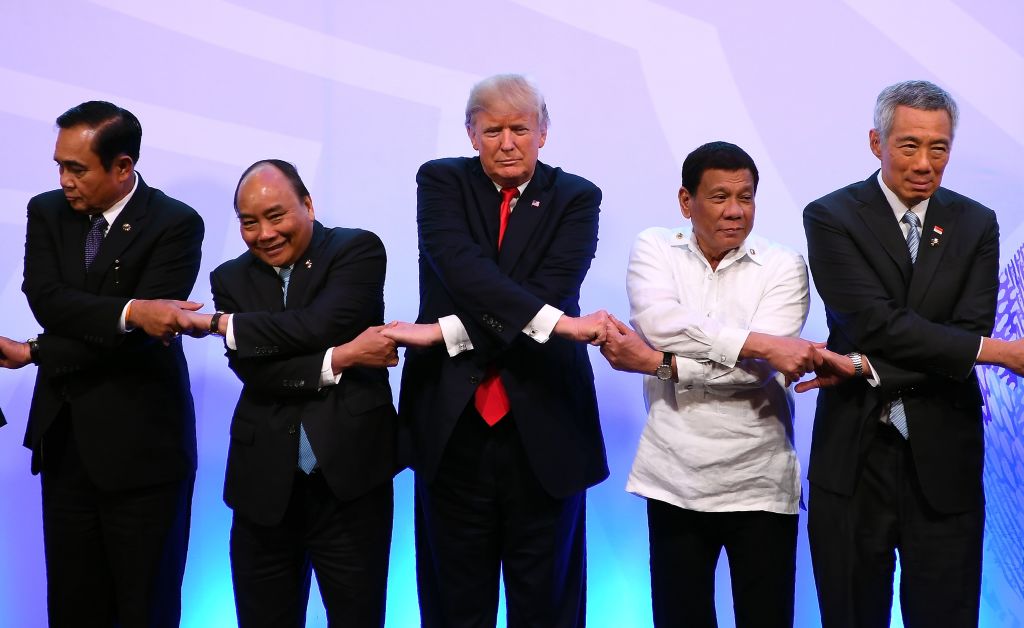 Apparently, when trying to distract our president, just roll out the red carpet — literally. Arriving in the Philippines he said, "It's a red carpet like nobody, I think, has probably ever seen. And that really is a sign of respect, perhaps for me a little bit, but really, for our country."
Duterte's controversial "drug war" has killed at least 6,000 people, according to estimates, and has drawn international scorn. Analysts expected it to test Trump's penchant for diplomatic flattery, one he apparently failed.
"What is unquestionable here is that the U.S. president has passed on a golden opportunity to publicly show solidarity with the Philippine people by expressing concern about those thousands of deaths and to reproach Duterte's utter trashing of the concept of rule of law," said Phelim Kine, deputy director of Human Rights Watch's Asia division and an expert on Duterte's extrajudicial campaign.
The Week analyzes Trump's visit from a political, economic, and image standpoint. It fails on all fronts. While our national bar for Trump continues to fall, we should be able to expect measurable results from a tour of this type. The fact that we don't, and can't, should trouble all Americans.
Follow The Cheat Sheet on Facebook!