Easy Ways to Make Frozen Pizza Taste Like Delivery
Don't want to wait for delivery? Frozen pizza is fast and cheap, but as a meal, it sometimes leaves something to be desired. Fortunately, it's easy to upgrade this lazy weeknight staple with the addition of a few toppings (many people won't eat a from-the-freezer slice unless it's been doctored up) and a few other tricks. If you're looking for ways to take your pizza from "blah" to "yum," here are some ideas.
1. Treat the crust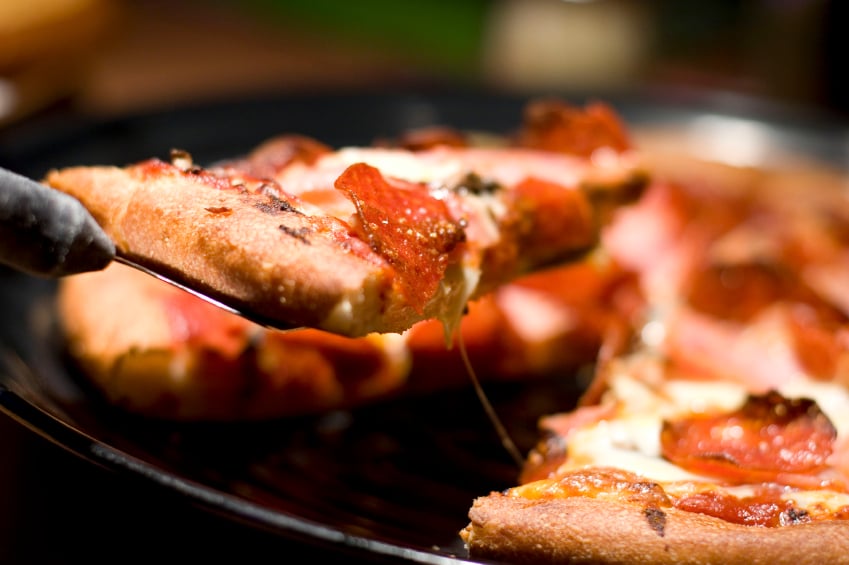 The crust on a frozen pizza is rarely, if ever, as good as the crust on a fresh pie. Nonetheless, there are a few things you can do to make your pizza's base a bit more palatable.
The Guardian suggests rubbing a little olive oil into the edge of a frozen pizza, which should help soften a dry, overly bready crust. The pizza experts at ManMade echo that suggestion and also recommend poking small holes in the bottom of the crust before baking. To keep all the toppings from falling off, you'll need to do this before you remove the plastic wrapping. The holes let steam escape from the pizza and make for a crust that's less limp. If your goal is crispy crust, you'll also want to cook your frozen pizza directly on the oven rack, not on a pizza stone or baking sheet.
2. Get creative with toppings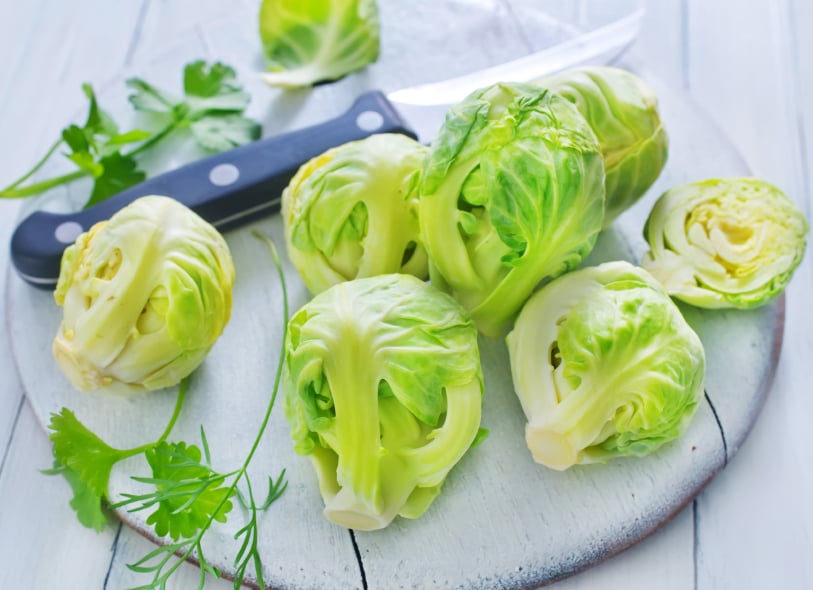 By far the easiest way to improve your frozen pizza experience is to upgrade the toppings. Grating a little more cheese or adding a some slices of pepperoni or olives are simple hacks. Or use up leftover chicken or sprinkle on some extra herbs to give a slice some extra punch. But if you truly approach your pizza as a blank canvas, there's so much more you can do. Take this recipe from Impossibly Tiny Kitchen, which tops a Trader Joe's margherita pizza with Brussels sprouts, lemon, and egg.
Ingredients:
1 Trader Joe's Pizza Margherita
½ lemon, sliced very thinly and then halved, seeds removed
1 cup shaved Brussels sprouts
1 to 2 tablespoons olive oil
Chili flakes (optional)
Sea salt and freshly ground pepper
1 egg
4 to 5 slices of prosciutto (optional)
Directions: Preheat oven to 425 degrees Fahrenheit. Remove pizza from packaging and set aside.
In a small bowl, toss Brussels sprouts with olive oil, chili flakes, sea salt, and pepper to taste. Spread evenly over the top of the pizza. Place lemon slices on top.
Bake for 8 minutes. Remove from oven and move the Brussels sprouts and lemons toward the edges of the pizza to make room for the egg. Crack egg into the center and cook an additional 7 to 10 minutes, until egg is cooked as desired.
Remove from the oven and top with prosciutto if desired.
3. Turn up the heat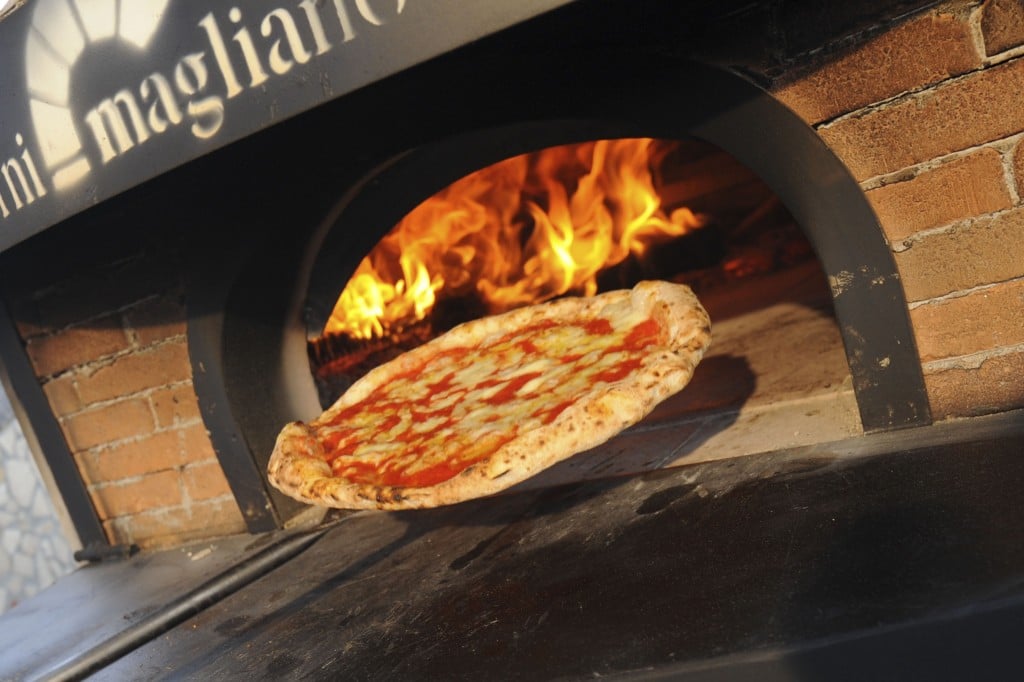 The general consensus is that hotter is better when it comes to cooking pizza. A pizzeria's brick-oven may reach temperatures of 800 degrees Fahrenheit, far warmer than your humble at-home oven. While your home kitchen is probably never going to be mistaken for a Neapolitan pizzeria, you might achieve better results with your frozen pizza by cranking up the heat on your over to 500 degrees Fahrenheit or so.
Another trick that some people swear by is sticking the pizza under the broiler for 30 seconds or so. Over at Jeni Eats, Brian Dahlen suggests turning on the broiler just before removing the pizza from the oven and letting it cook until "you've got some nice golden spots on the cheese."
4. Turn it into a salad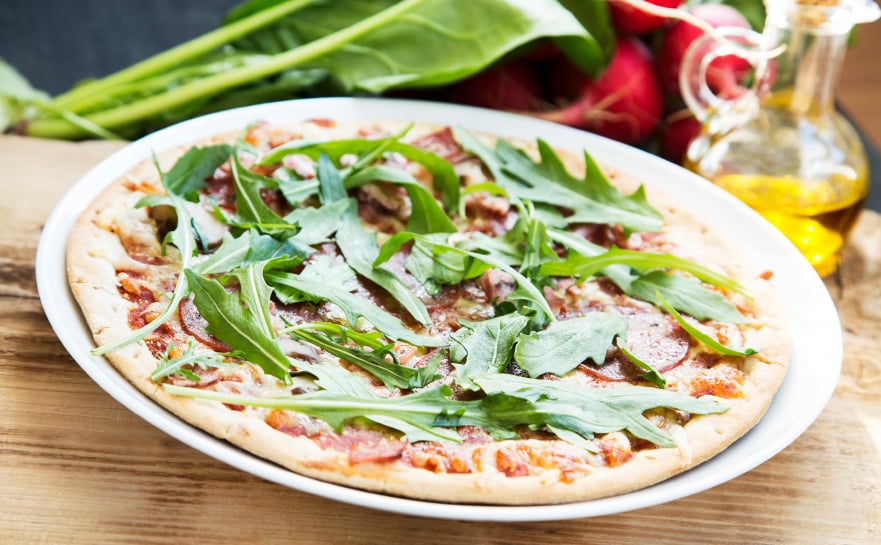 A piping hot pizza topped with arugula, spinach, or mixed greens is a both salad and main dish in one. Plus, it may be the easiest way to dress up a boring cheese pizza. Just toss some greens with a vinaigrette, pile on your pizza, and serve. This recipe from Tastebook calls for arugula and lemon.
Ingredients:
1 small frozen cheese pizza,
3 to 4 ounces arugula, washed and dried
2 teaspoons olive oil
1 tablespoon freshly squeezed lemon juice
Freshly ground pepper
Kosher salt
⅔ ounce grated parmesan
Directions: Prepare pizza according to package instructions.
Mix olive oil, lemon juice, several grinds of pepper, a large pinch of salt, and the parmesan together in a small bowl. Toss with arugula.
When pizza is done, immediately cover pizza with salad, cut, and serve.
5. Make your own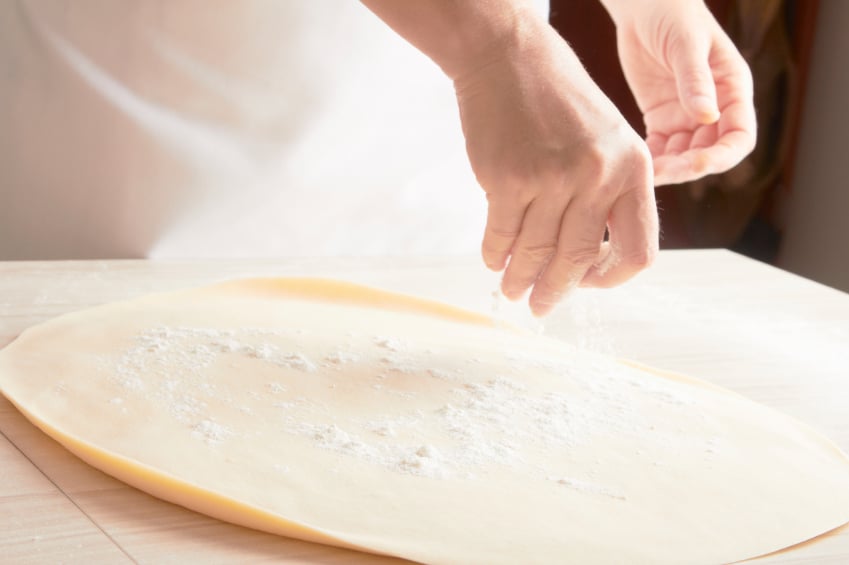 If you're craving the convenience of frozen pizza but aren't willing to give up home-cooked taste, skip the freezer aisle entirely and just make your own frozen pies. After a few hours of work, you'll have a freezer full of ready-to-bake pizza. While putting together this homemade convenience food does take some time, the results are almost guaranteed to be better than what you'd get from the store. Recipe from Love and Olive Oil.
Ingredients:
2¼ cups bread flour
¾ teaspoon salt
½ teaspoon instant yeast
2 tablespoons olive oil
1 teaspoon whole fennel seed
½ teaspoon dried thyme
7 ounces cold water
Cornmeal, for dusting
Directions: Stir together the flour, salt, and instant yeast in the bowl of an electric mixer. Add the oil and the cold water and stir on low speed until the flour is all absorbed. Switch to the dough hook and mix on medium speed for 5 to 7 minutes, or as long as it takes to create a smooth, sticky dough. The dough should clear the sides of the bowl but stick to the bottom of the bowl. The finished dough will be springy, elastic, and sticky, not just tacky.
Transfer the dough to floured work surface. Lightly oil a baking dish or platter. Cut the dough into 3 equal pieces, and gently shape each piece into a ball. Arrange the dough balls on the prepared dish. Cover with plastic wrap and refrigerate overnight. At this point the dough balls can also be frozen; simply wrap each ball individually in plastic wrap and place inside a zippered freezer bag. Transfer to the refrigerator the day before you plan on baking them.
Remove dough from refrigerator and let rise at room temperature for 2 hours.
At least 45 minutes before making the pizza, place a baking stone either on a rack in the lower third of the oven. Preheat the oven to 500 degrees Fahrenheit, allowing the baking stone to heat for at least 30 minutes.
On a lightly floured work surface, gently press and stretch the dough into disks about 9 inches in diameter. Generously dust a peel or the back of a sheet pan with semolina flour or cornmeal. Lay the stretched dough on the peel or pan, making sure there is enough semolina flour or cornmeal so it doesn't stick. Gently slide the crust on to the hot stone (or bake directly on a sheet pan). Bake until crust just starts to puff, about 3 minutes. Remove from the oven and cool completely. Repeat with remaining dough balls.
Once crusts are cooled, arrange them on a baking sheet that has been lightly dusted with cornmeal. Top with desired toppings. Place pizzas in the freezer, uncovered, until completely frozen, 4 to 6 hours, then wrap in a double layer of plastic wrap and place inside a large zip-top freezer bag, removing as much air as possible.
To bake, preheat oven to 425 degrees Fahrenheit. Transfer frozen pizza to a pizza pan or baking sheet. Bake for 10 to 12 minutes or until crust is golden and cheese is bubbly and starts to brown.
Follow Megan on Twitter @MeganE_CS