Easy Ways to Make Protein-Packed Dishes Using Hummus
Many consumers only think of hummus as a topping for their chips or veggies, but what they don't realize is that the protein-packed dip can be employed in a number of different ways. The Middle Eastern dip is versatile and full of flavor, and what's more, it's packed with vitamins, minerals, fiber, and protein. Hummus is great as a snack, in a wrap, on top of a salad, or even in a patty, and today, we're highlighting seven recipes that showcase just how functional and flexible the heart-healthy superfood really is. Whether you make your hummus at home or buy it at the grocery store, make sure you take advantage of all it has to offer. These recipes are great on the go and are perfect for workday lunches or quick weekend meals.
1. Hummus and Grilled Zucchini Pizza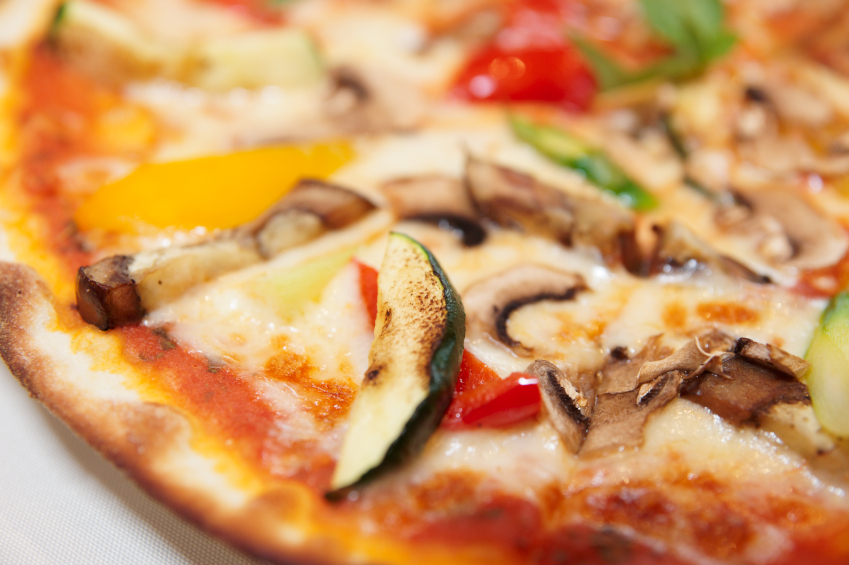 This first recipe from Food & Wine is healthy and meat-free. The pizza only requires six ingredients and will bake on the grill for less than 10 minutes.
Ingredients:
1 (7-ounce) container of roasted-garlic hummus
¾ cup extra-virgin olive oil, plus more for greasing
Salt
Freshly ground pepper
3 medium zucchini, sliced on the diagonal ¼-inch thick
Two 8-ounce balls pizza dough
See full recipe directions at Food & Wine. 
2. Greek Salad with Hummus Dressing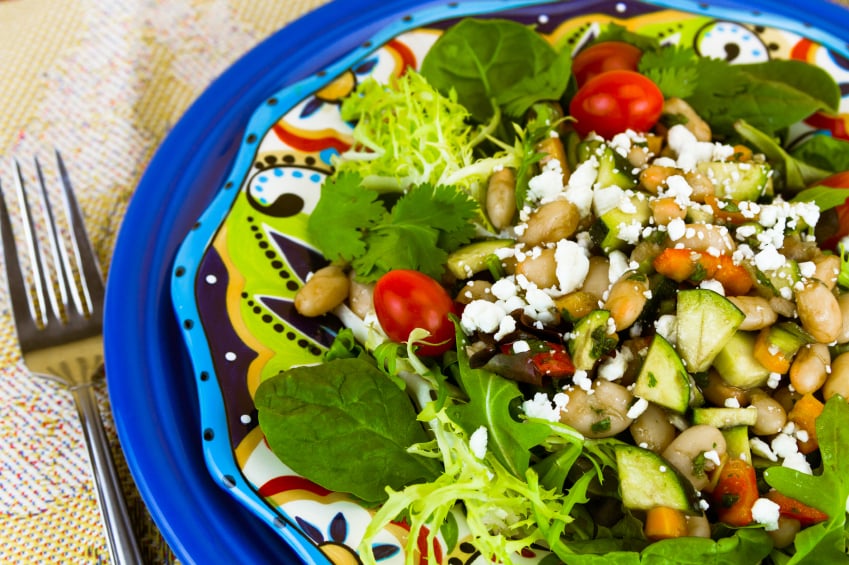 Hummus also makes a killer dressing when combined with a touch of oil and vinegar. Step away from the calorie-packed cream-based dressings and try your hand at this hummus topping from Joanne Eats Well with Others. The hummus dressing tops a gorgeous Greek salad that is loaded with fresh veggies and could serve as the perfect lunch or light dinner. Joanne's recipe makes 6 to 8 servings and can be enjoyed as a side dish or meal all week long.
Ingredients:
Salad
Zucchini, thinly sliced
2 tablespoons olive oil
salt and black pepper, to taste
10 ounce butter lettuce, coarsely chopped
1 cucumber, seeded and diced
1 bell pepper, seeded and diced
1 pint cherry tomatoes, halved
8 ounces feta, crumbled
Dressing
10 ounces hummus
½ cup olive oil
3 tablespoons white wine vinegar
1 tablespoons sesame oil
See full recipe directions at Joanne Eats Well With Others. 
3. Roasted Red Pepper and Hummus Soup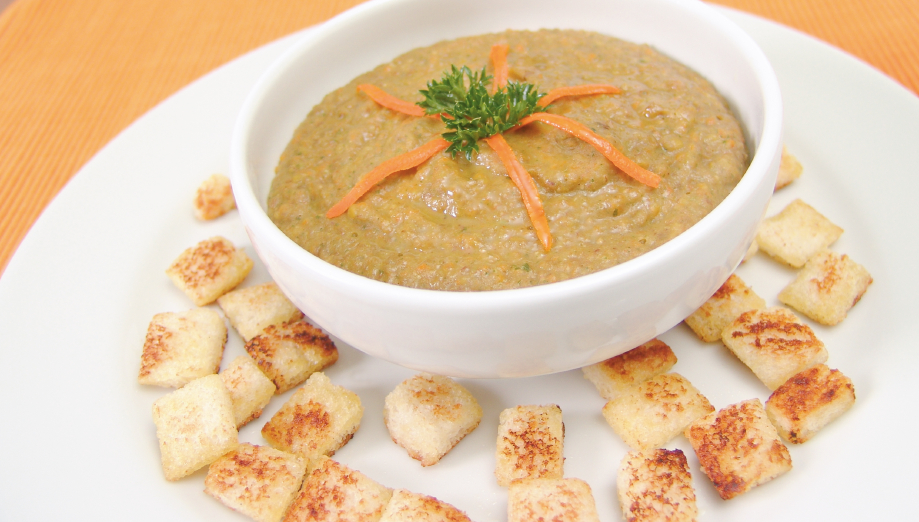 As the days and nights get cooler, try this Roasted Red Pepper and Hummus Soup from A Communal Table. The healthy dish is packed with protein and fiber and can serve as an easy weekday meal, requiring just 10 minutes of your time for prep. Roasted Red Pepper and Hummus Soup is primarily prepared in the food processor and comes seasoned with a handful of spices, shredded chicken, and even a drizzle of olive oil. Bon Appetit!
Ingredients:
1 cup drained roasted red peppers
¾ cup hummus 2 cups chicken or vegetable stock
1 tablespoon tomato paste
½ teaspoon piment d' espellette
½ teaspoon smoked paprika
1 teaspoon agave nectar or honey
½ cup cooked basmati rice
1 cup shredded chicken
salt and pepper to taste
olive oil
¼ cup flat leaf parsley
¼ cup roasted red bell peppers
See full recipe directions at A Communal Table. 
4. Hummus Pasta Salad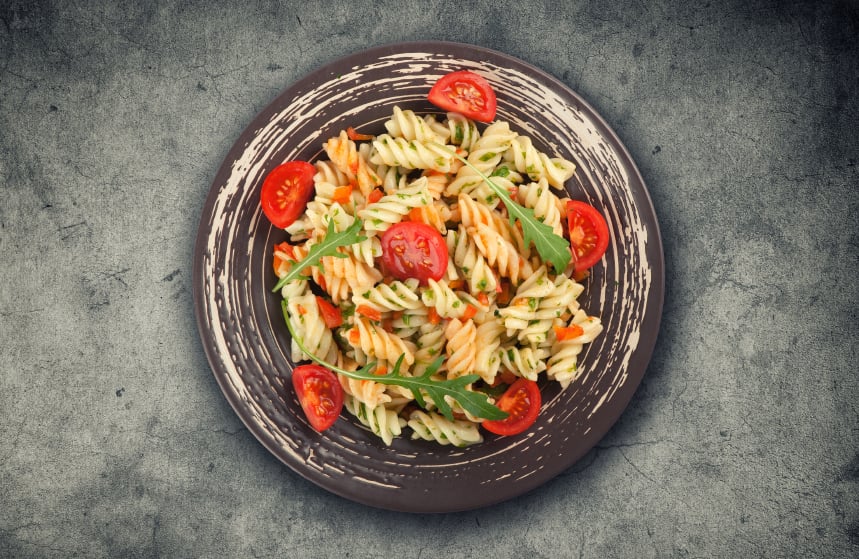 Here's a recipe for a different kind of salad from Baker Mama. This Hummus Pasta Salad focuses more on the carbs than the greens, but it is still relatively healthy thanks to the employment of whole-wheat pasta, veggies, hummus, and feta cheese. It can be served warm or cold, as a side dish or as a main meal, and it takes just 20 minutes to make. You may be surprised to find how well hummus pairs with pasta and cheese, but after one bite of this salad, you won't soon forget about the perfect savory combination.
Ingredients:
1 pound uncooked whole wheat pasta
1 cup garlic-flavored hummus
1 cup chopped cooked chicken
½ cup halved cherry tomatoes
½ cup chopped cucumber
½ cup feta cheese
Salt and pepper, to taste
See full recipe directions at Baker Mama. 
5. Hummus Veggie Wrap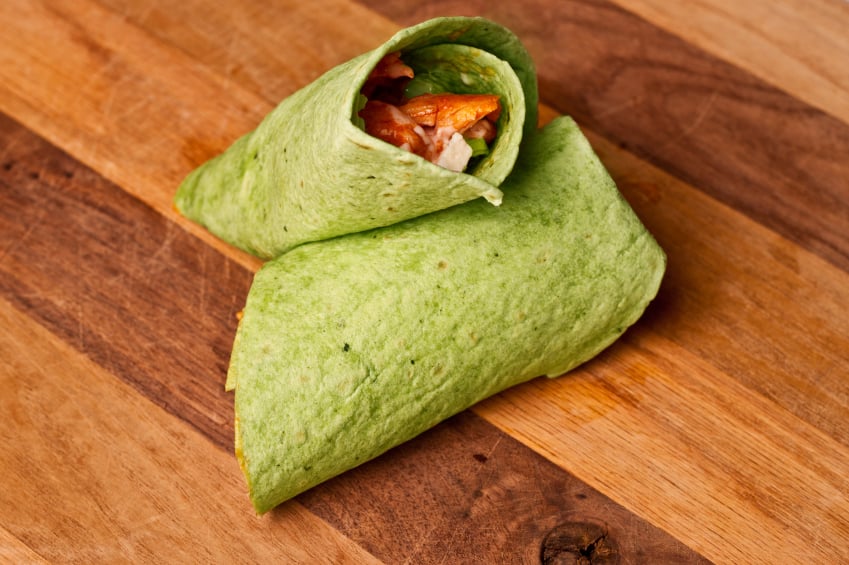 For a lunch or light dinner on the go, try this recipe from Foodie Crush for a Hummus Veggie Wrap. Instead of wasting your money on lunch at the store, follow this formula to see how easily you can master the meal at home. This Hummus Veggie Wrap is cheap, simple, and meat- and hassle-free, and it's also packed with fiber and protein thanks to the hummus's chickpeas. This vegetarian meal will fill you up without filling you out and will prove to you that hummus always makes veggies taste better.
Ingredients:
1 flavored wrap or tortilla
⅓ cup hummus
2 slices cucumber, sliced lengthwise
Handful of fresh spinach leaves
Sliced tomato, depending on size of the tomatoes
¼ of an avocado, sliced
Fresh alfalfa or broccoli sprouts
Fresh microgreens
Basil leaves if desired
See full recipe directions at Foodie Crush. 
6. Falafel with Hummus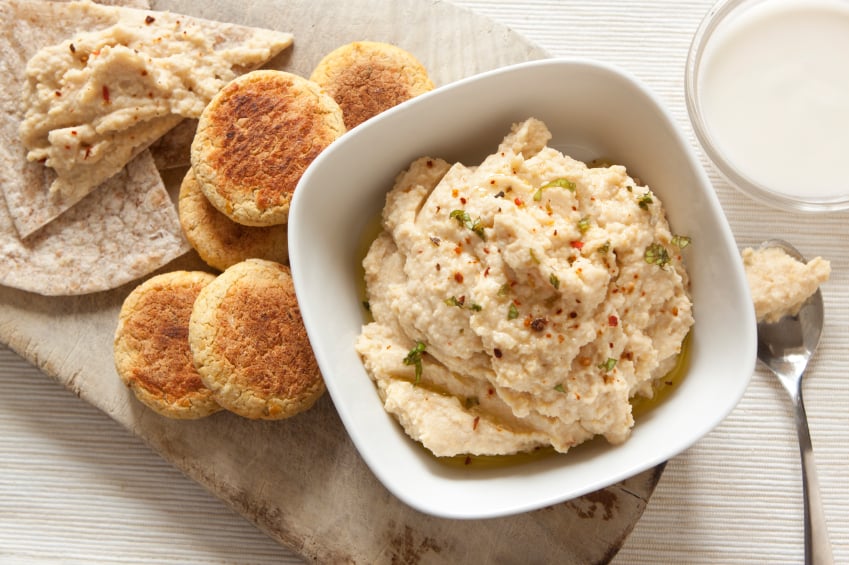 Hummus is also often paired with falafel, and this dish is for those consumers who really like their chickpeas. To get your chickpea fix fried and pureed, make this homemade Falafel with Hummus from Bon Appetit. Frying your own falafel might sound daunting, but we promise it's easier than it sounds. Bon Appetit provides a fool-proof formula that will take you through the process, and then you can enjoy the fruit of your own culinary labor. If you're feeling ambitious, make your own hummus, too, but regardless if you make that or buy it at the store, at least step away from the food truck and make your homemade falafel.
Ingredients:
1 (

15-ounce) can garbanzo beans, drained

¼

cup

chopped onion

3

tablespoons

all-purpose flour, plus more for dredging

2½

teaspoons

salt-free garlic pepper spice blend

1

teaspoon

ground cumin

1

teaspoon

baking powder

½

teaspoon

salt

2

tablespoons

chopped Italian parsley

Vegetable oil

Purchased hummus
See full recipe directions at Bon Appetit. 
7. Cauliflower Hummus Burgers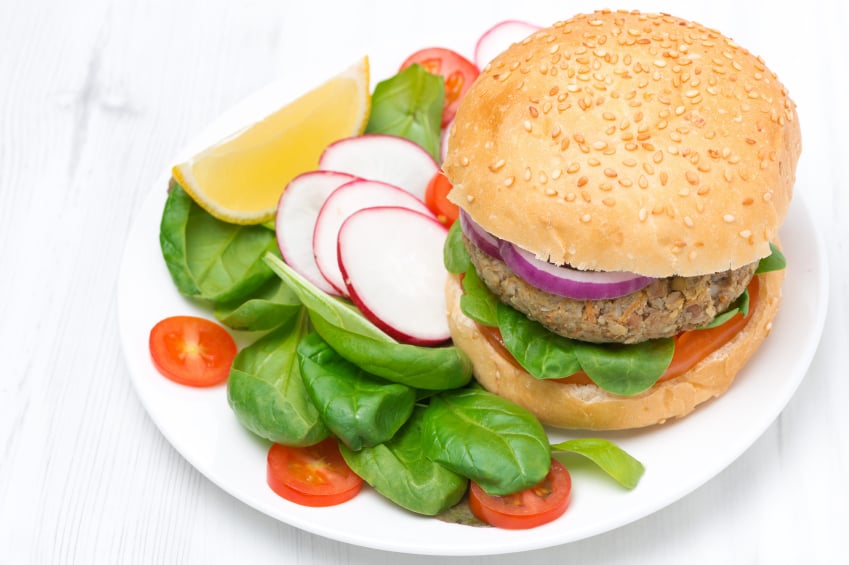 Last but not least: burgers. Hummus burgers, to be exact. What these Cauliflower Hummus Burgers lack in meat, they make up for in plant-based flavor. The food formula from Oh My Veggies even comes with an extra recipe for Mint Tzatziki. These Hummus Burgers are packed with chickpeas, cauliflower florets, tahini, and seasonings. When topped with homemade mint tzatziki, they're isrresistible, and the burgers prove once again that hummus is not only healthy, it's also incredibly flexible and flavorful.
Ingredients:
Mint Tzatziki
½ cup 0% Greek yogurt
¼ cup diced and peeled cucumber
1 teaspoon minced garlic
1 teaspoon extra-virgin olive oil
1 teaspoon minced fresh mint leaves
1 teaspoon lemon zest
Cauliflower Hummus Burgers
2 cups steamed cauliflower florets
1½ cup cooked chickpeas
¼ cup tahini
3 cloves garlic, minced
juice from 1 lemon
1 tablespoon olive oil
Salt and pepper, to taste
1 egg, lightly beaten
6 hamburger rolls or pita halves
Baby spinach, tomato and onion slices, and mint tzatziki for serving
See full recipe directions at Oh My Veggies. 
More from Culture Cheat Sheet: