We Found the Most Iconic Foods in Every American Region
No matter where you live, you probably have a favorite local specialty. Across the United States, people create delicious delicacies that tempt locals and visitors, alike. We found the most iconic regional foods to get your mouth watering, whether you have a road trip to plan or live close by. Don't skip the most famous — and surprising — food in Texas (on page 9).
1. Cheesecake in New York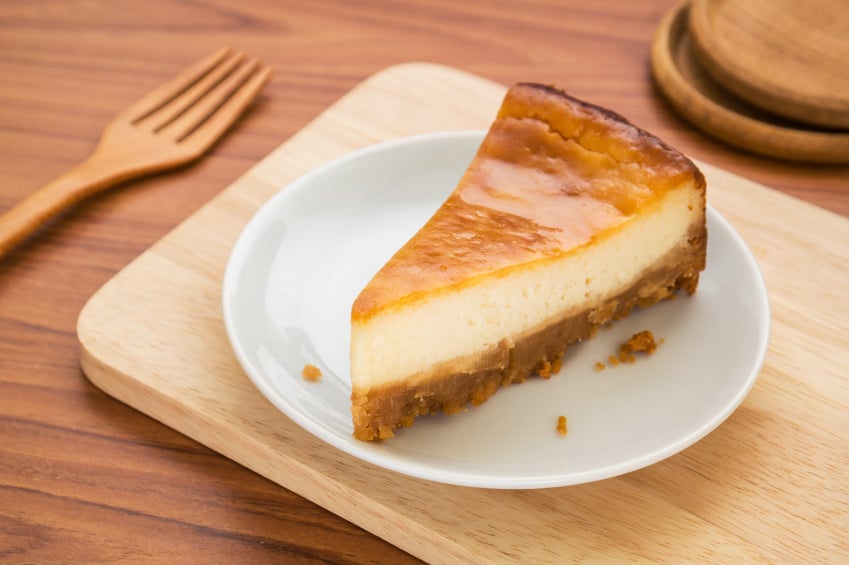 Those with a sweet tooth just have to get cheesecake in New York. Whether you like it thick and creamy, crumbly with a graham cracker crust, or a little on the dry and sweet side, the Big Apple has your new favorite. Why not take a little cheesecake tour?
Next: The name of this sandwich does not give much away in the following region.
2. A hot brown sandwich in Kentucky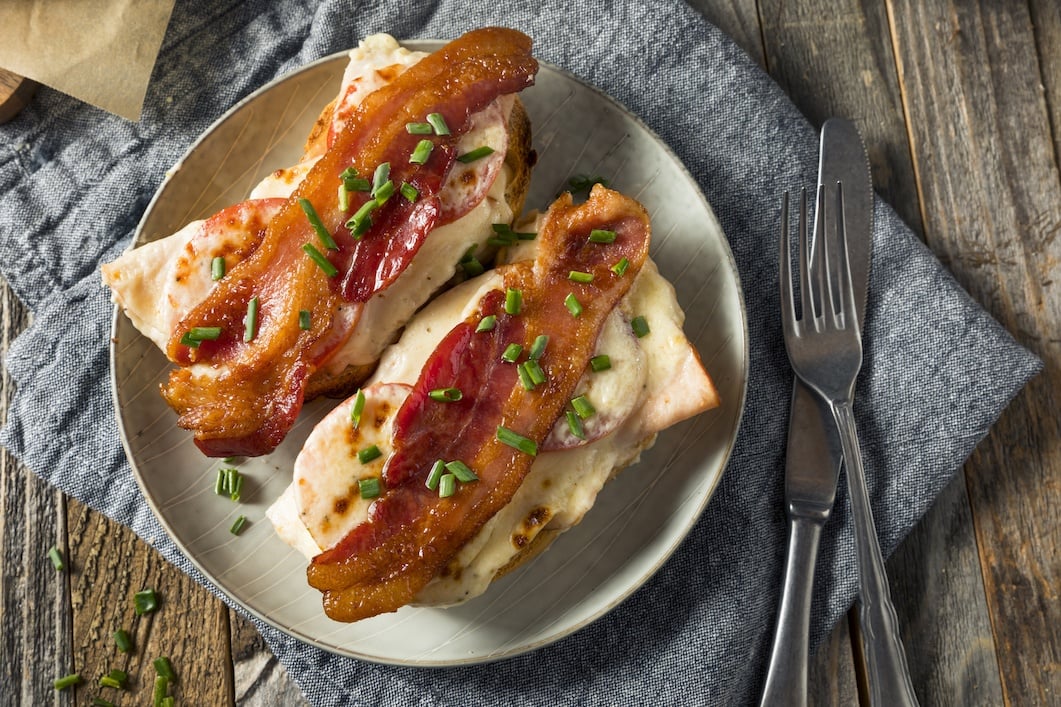 If you want a hearty sandwich to perk yourself back up after a day of shopping or a night of dancing, look no further than the hot brown. Chef Fred Schmidt of the Brown Hotel invented it in the 1920s, supposedly for late-night dancers. Today, we love it at all hours.
It starts with two slices of Texas toast, crust removed and cut into triangles. Place that at the bottom of a baking dish with hunks of tomato. Next, cover the bread with fresh, hand-sliced turkey breast, and slather that sucker in a sauce made of Pecorino Romano cheese and heavy cream. Top it with four slices of thick-cut bacon, more cheese, and bake. Hungry yet?
Next: This New York original actually comes from where?
3. The (maybe) original Reuben in Nebraska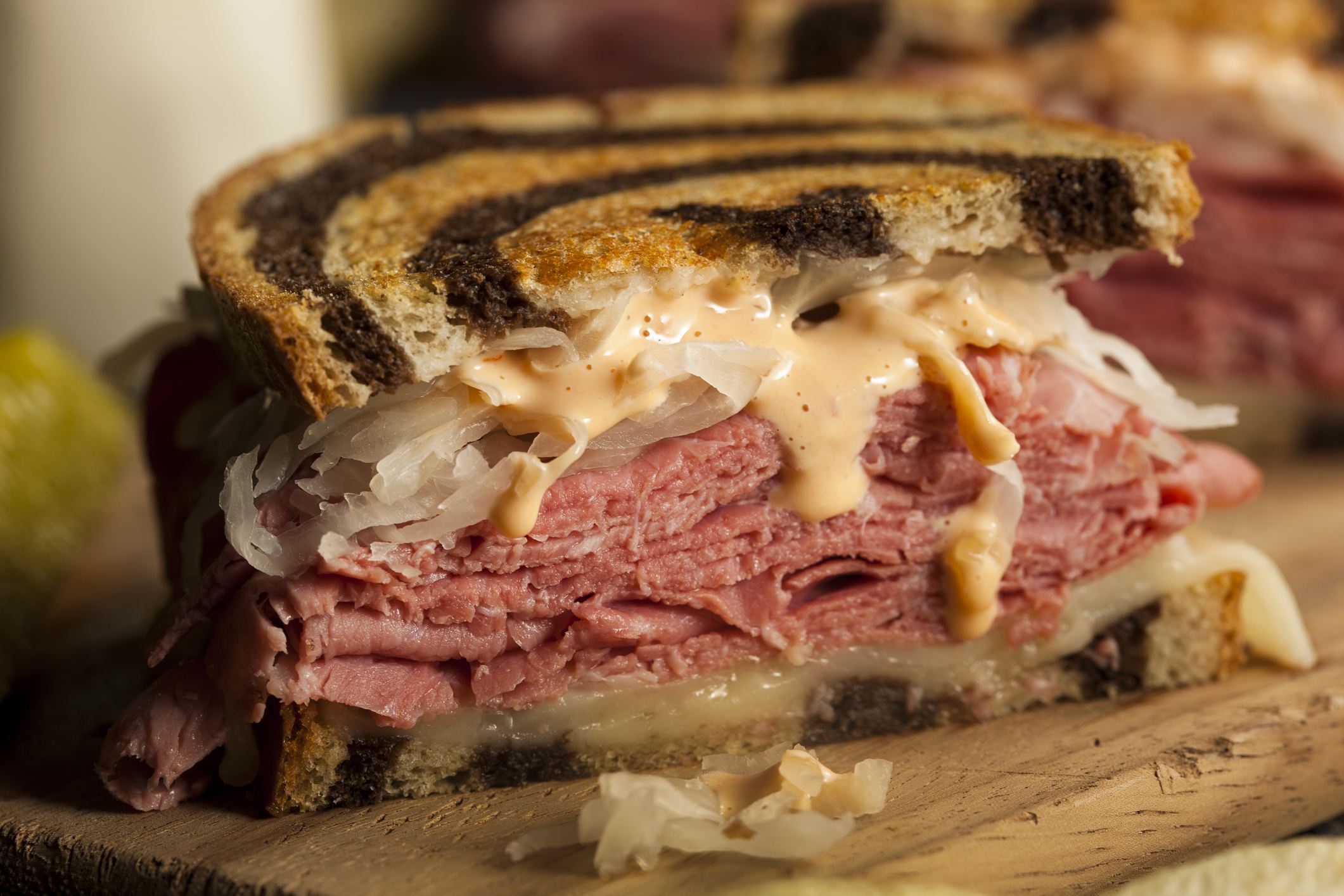 New Yorkers think they invented the Reuben, but Nebraska begs to differ. Rumor has it that the amazing combination of corned beef, rye bread, sauerkraut, and Thousand Island dressing finds its roots in Omaha's Blackstone Hotel. Crescent Moon still uses that recipe. If you love New York's version, give this one a shot and bring some controversy back to the Big Apple.
Next: This spring seasonal food will give you a taste of the ocean.
4. Soft shell crab in Virginia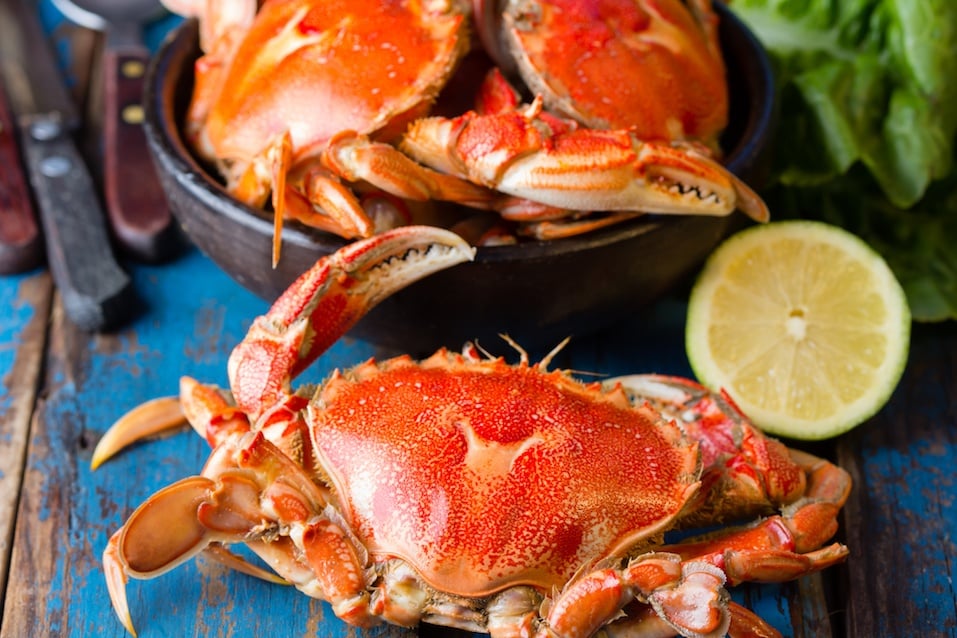 You probably already know Baltimore has crab cakes on lock, but have you tried soft shell crabs? These little delicacies appear all up and down the East Coast, but Chesapeake Bay also does them best. Get them fresh for the best taste, and either order a pile at a seafood restaurant or make your own at home. Act fast — the season does not last long.
Next: You have not had real barbecue unless you try this regional specialty.
5. Carolina BBQ — Both kinds!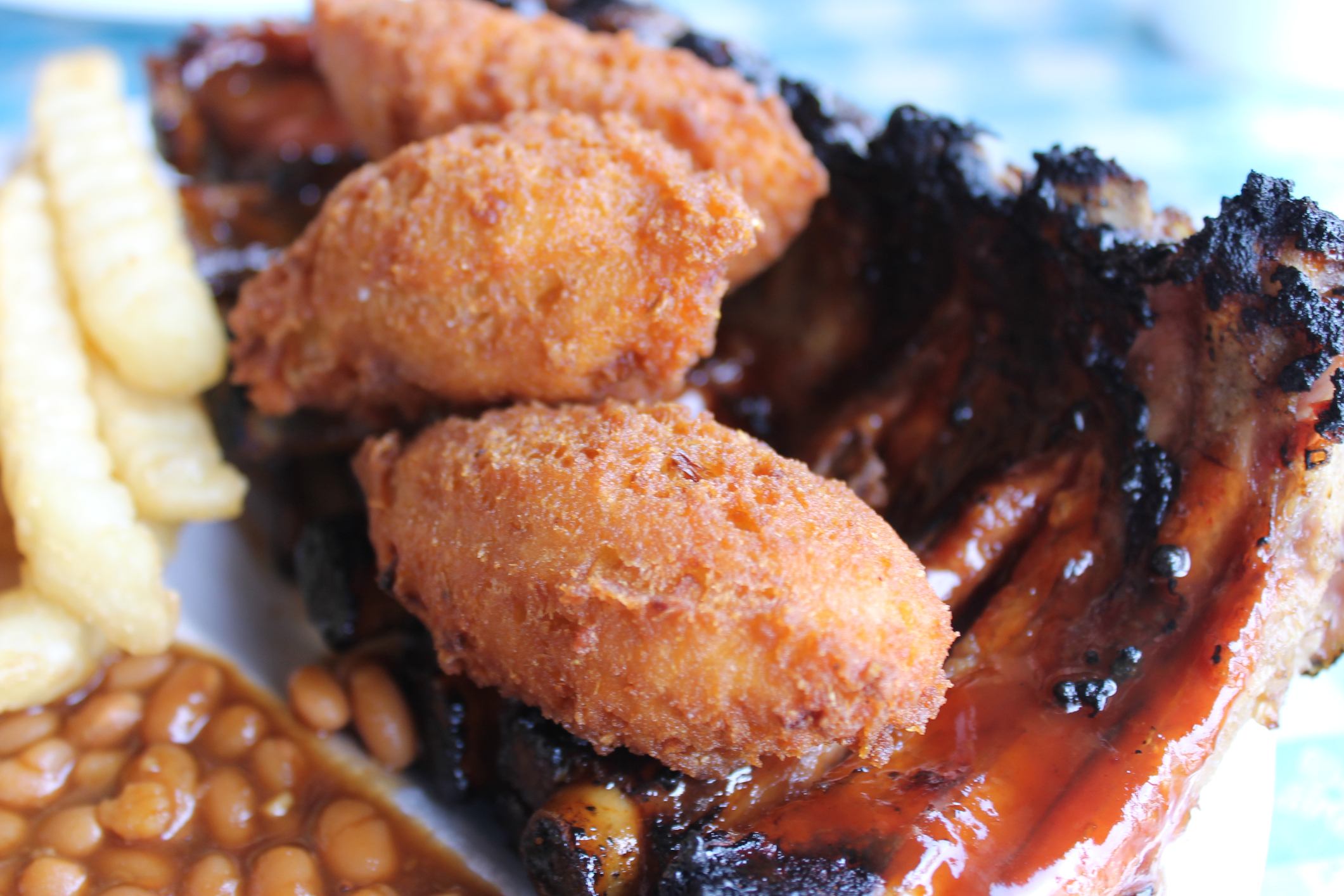 If you expect your barbecue to feature a thick, sticky sauce, you have to try the North Carolina version. Next time you find yourself in the area, stop for some pork with this signature style. Unlike many modern sauces, the eastern- North Carolina style uses no tomato. Instead, it features a tart combination of vinegar (usually cider vinegar) and spices like cayenne, black pepper, crushed red pepper, hot sauce, salt, and sometimes water.
According to the South Carolina Barbecue Association, the Southern version adds mustard sauce. Germans immigrants arrived to South Carolina settlements with mustard. The mustard-based Carolina Gold version therefore gets thinned with vinegar and added spices, for a zingy flavor. Try it with pulled pork.
Next: Get buzzing on the West Coast for authentic flavor.
6. Coffee in Seattle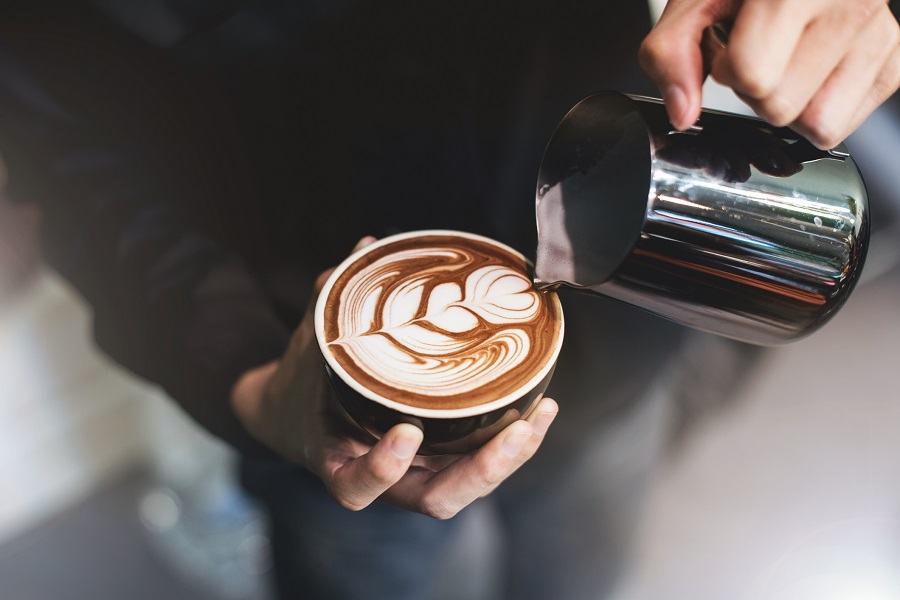 Does anyone really doubt that the birthplace of Starbucks has some of the best coffee in the country? Yes, you can visit the flagship 'Bucks — and you should, it's beautiful. But the pros know the little local roasteries really shine. Also swing by Cafe Fiore for a stellar, classy cuppa.
Next: Chili fans will love this twist on the classic.
7. Cincinnati Chili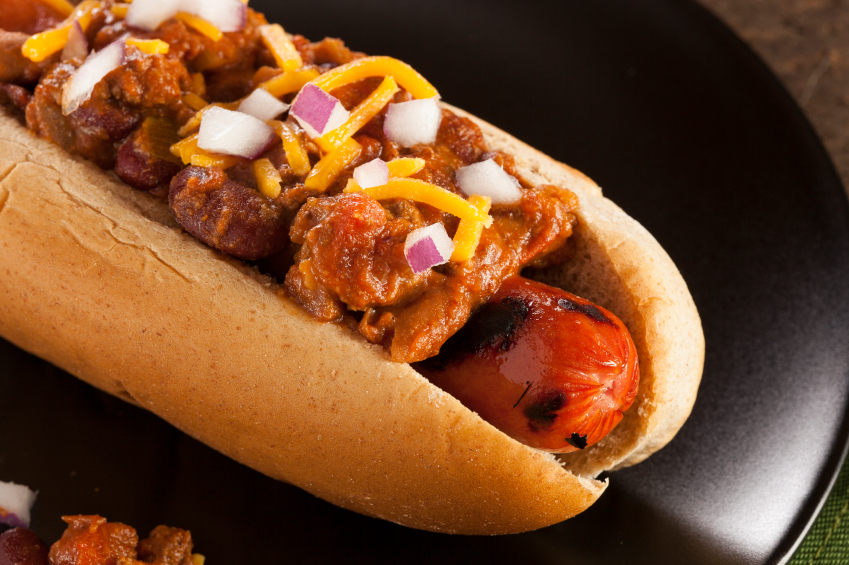 Do you make your chili with or without beans? We could argue about that all day, but the Ohio city boasts more chili parlors per square mile than anywhere else in the country. And they make it in a very unique way.
According to City Beat, Cincinnati-style chili goes back to 1922. Greek immigrants Tom and John Kiradjieff, owners of Empress Chili, used Mediterranean-inspired spices to craft a meat sauce that originally topped cart hot dogs. The beef-based sauce features hints of cinnamon, chocolate, and other spices, and usually goes over pasta with shredded cheese on top and oyster crackers on the side. Add onions for a 4-way, onions and beans for a 5-way, to order like a local.
Next: Try a regional taste of summer with this iconic street food.
8. The half smoke in Washington, D.C.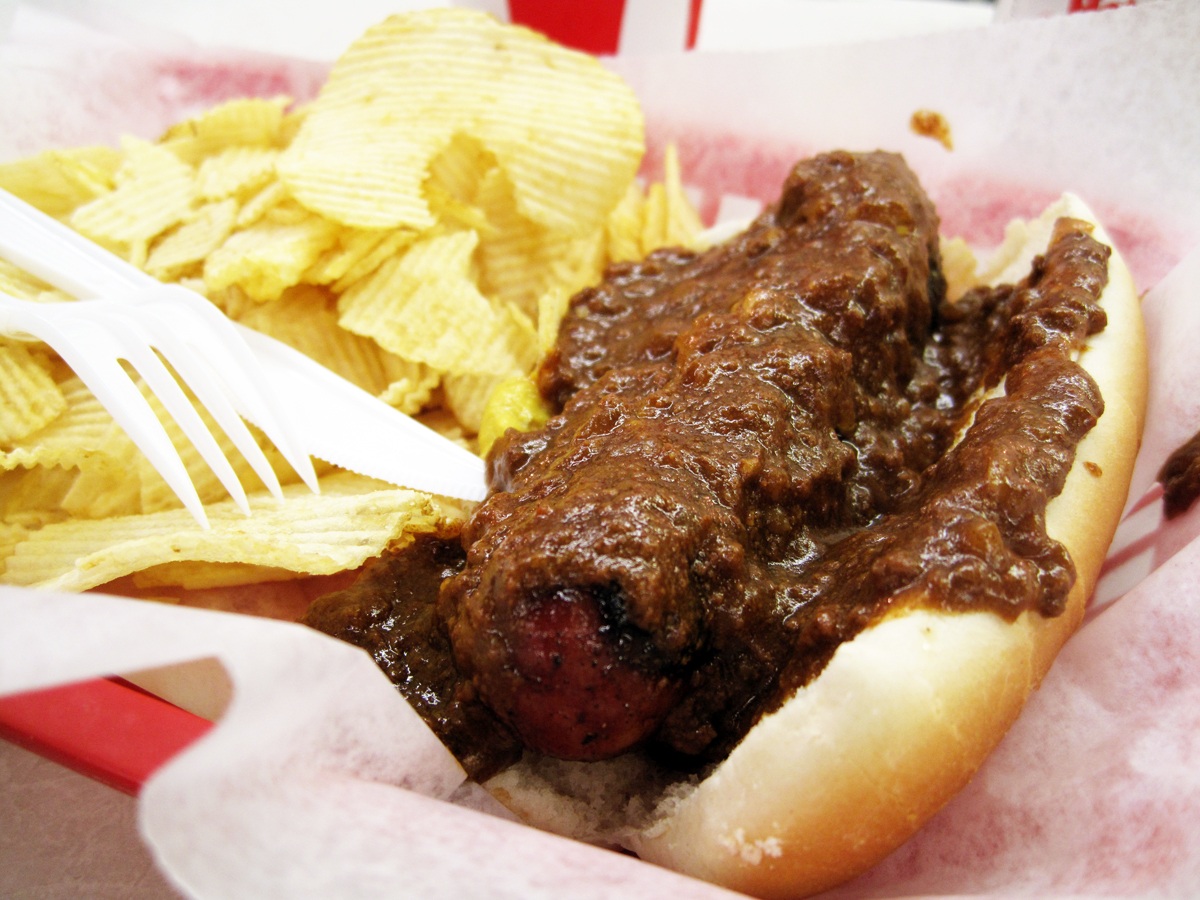 If you like hot dogs and brats, you will love the half smoke. The town's signature dish is a sausage, generally smoked before it hits the grill. They also often come a tad spicier than your standard dog, made with slightly coarser meat.
No one really knows for sure who invented it, or where the "half" comes from. Many of the sausages combine half beef, half pork, and it traditionally gets split in half before grilling. Who knows? Who cares? They usually come on a soft, white bun with onions, chili, and cheese. Grab one from a street cart or a sit-down restaurant, or get both and compare.
Next: Taco Tuesday can start with breakfast in the following region.
9. Breakfast Tacos in Texas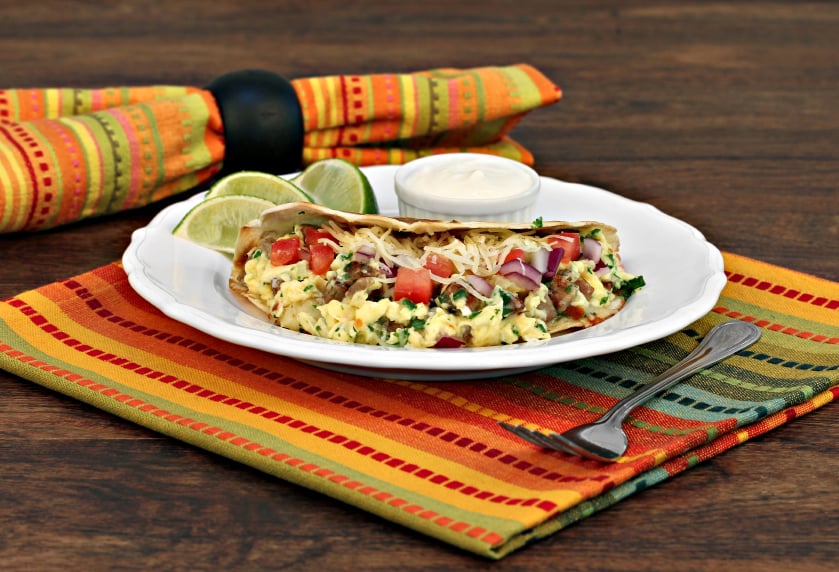 If you live in the Northern United States, you may never have tried a breakfast taco. Prepare to have your mind blown. These little tortillas come with eggs, potatoes, beans and/or meat, and often avocado. Try a few to get the full experience.
Next: Grab a bowl of this regional specialty to taste the original. 
10. Clam chowdah in New England
Most of us recognize clam chowder (or chowdah to the locals) as a thick, creamy soup studded with seafood. But different states across New England make it in their own, unique ways. Manhattan clam chowder uses a red sauce, and New Jersey adds bacon and cream. But the most iconic appear in Maine and Massachusetts, especially Boston.
According to Eater, French, Nova Scotian, or British settlers originally brought clam chowder to the region, and it became common by the 1700s. What's Cooking America says it continued to gain steam, and appeared at Boston's Ye Olde Union Oyster House (the oldest continuously operating restaurant in the country) by 1836.
Next: You can order this dish all across the country, but it originated here.
11. Shrimp cocktail in Las Vegas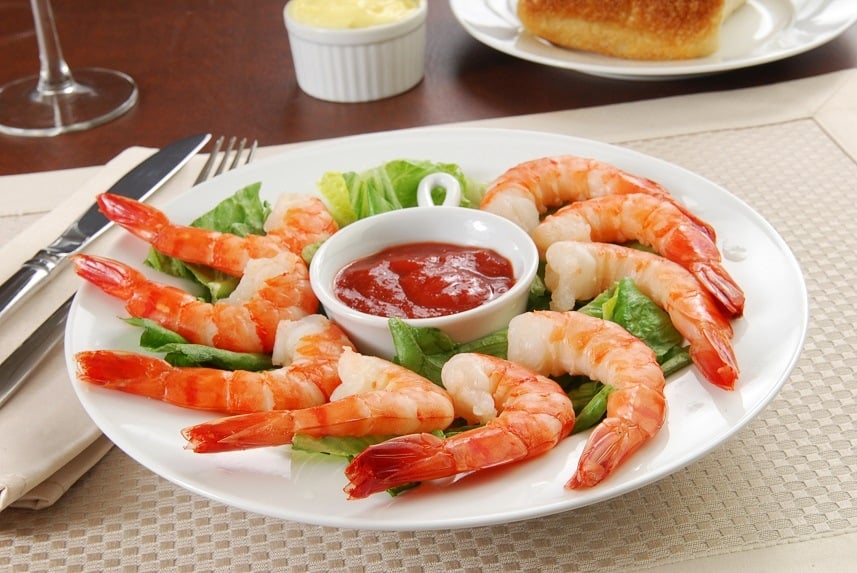 When most of us think of Vegas, we think of big buffets and even bigger gamblers. But did you know the Golden Gate hotel-casino served the first shrimp cocktail for just 50 cents? While the price has gone up a bit, you have to try the classic appetizer before the main event. Follow-ups could also include world-famous pancakes or pie. Dealer's choice.
Next: New York makes some amazing pizza, but you can't miss this version.
12. Deep dish pizza in Chicago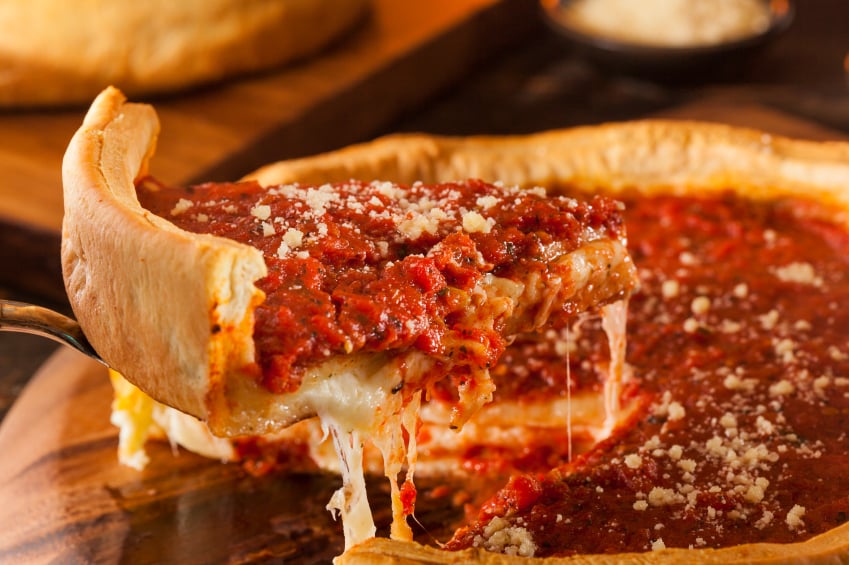 The pizza has become so iconic in Chicago, most of us know it as "Chicago-style" pizza. While it looks and tastes sort of like pizza and casserole had a baby, we can't get enough of deep dish pizza. Try one of these popular spots for the most authentic experience.
Next: Lactose-intolerant need not apply for this next one.
13. Cheese curds in Wisconsin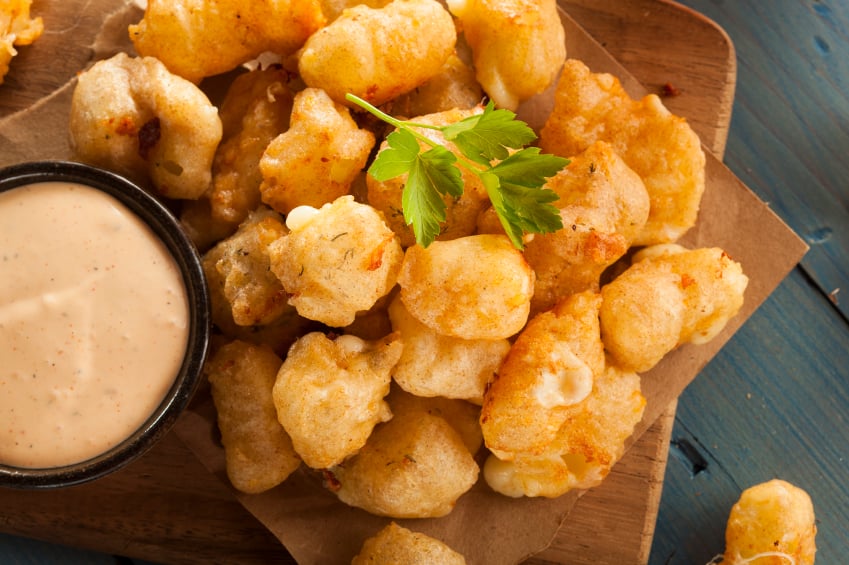 The dairy state serves cheese curds in a variety of ways, all of them delicious. Try them fresh with dipping sauces, deep fried with dipping sauces, or by the handful either way. The best ones squeak when you eat them — that means they came fresh. You can get them all across Wisconsin, so make a trip of it!
Next: You have got to try this island specialty.
14. A Cuban sandwich in Miami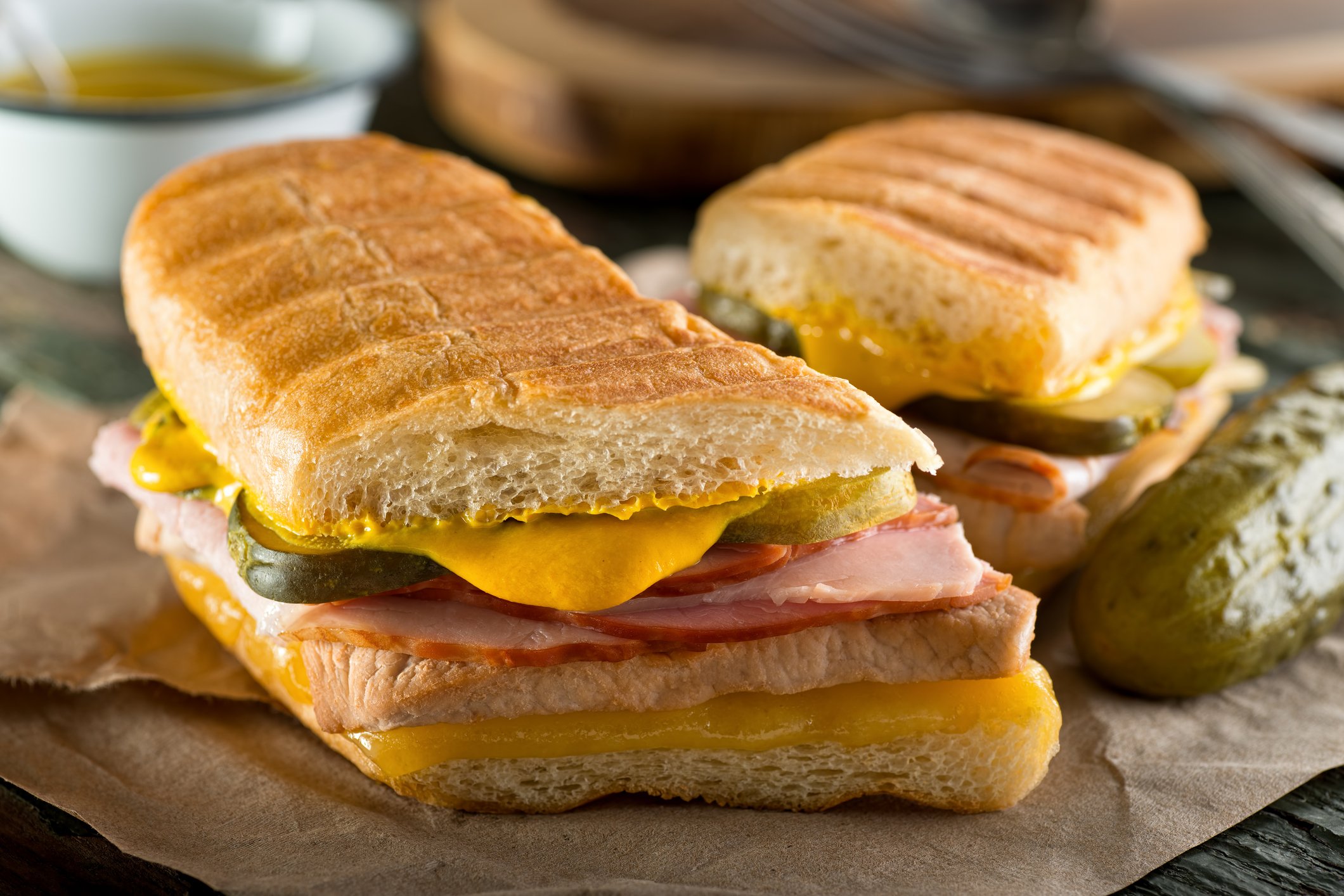 Where else do you order a Cuban but in Little Cuba? With ham, pork, pickles, and cheese, this giant sandwich will cure what ails you. Enriquetas has the best version, but you can order it all over the Florida city. Big appetites will do just fine here, but the less peckish might want to split one.
Next: Whether you get shrimp or meat, you have to try the following sandwich.
15. A New Orleans po' boy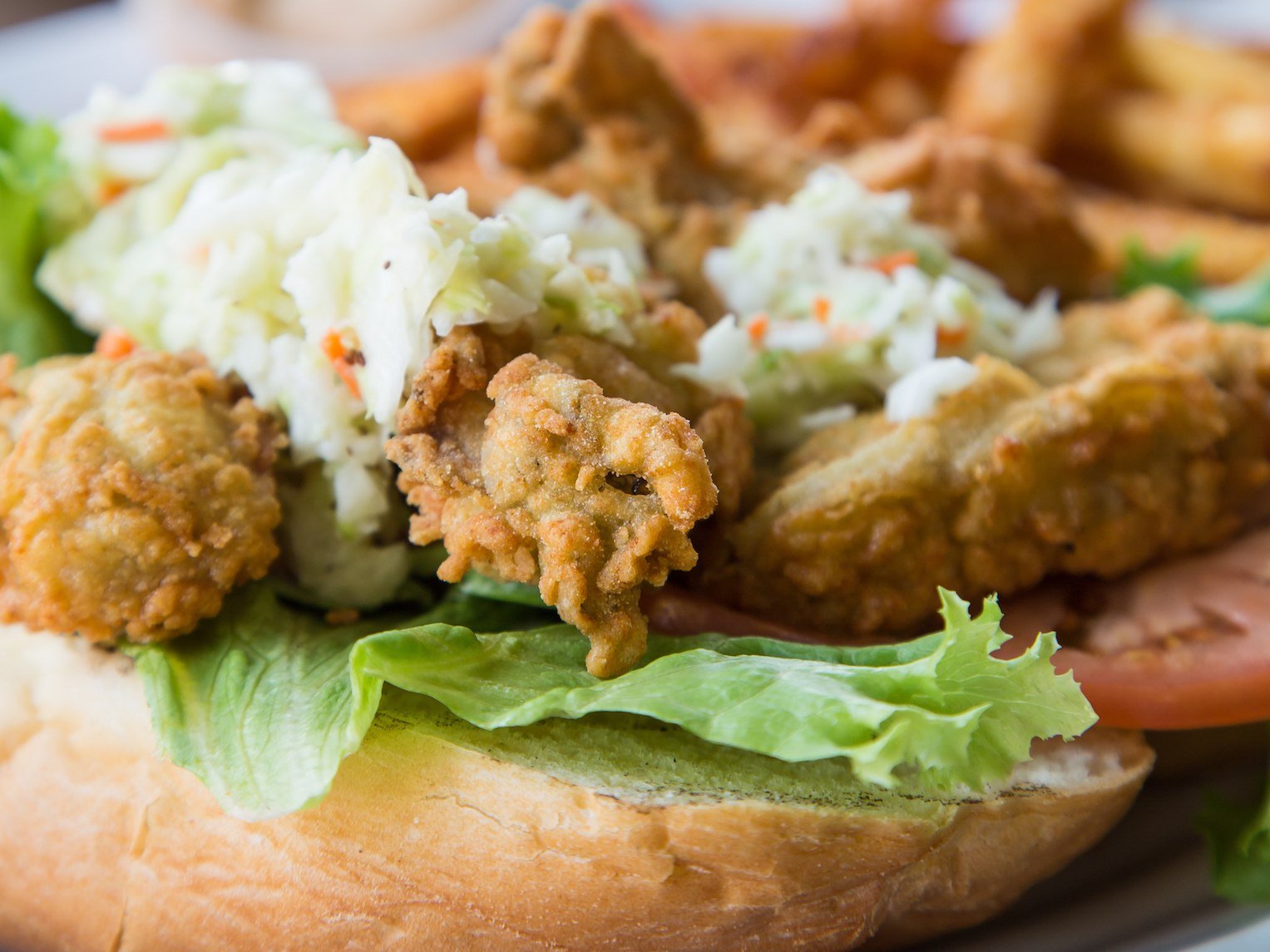 The Mardi Gras capital of the world has no shortage of amazing foods, but you definitely do not want to sleep on the po' boy. With all of the amazing Cajun and Creole foods on the menu, it might also feel hard to fit it in. Try though, because the soft, crusty bun stuffed with fried seafood or meat, shredded lettuce, mayo, tomato hits the spot. Get yours at Domilise's for a taste of the nearly 100-year-old tradition. Follow it up with beignets at Cafe du Monde, if you have room.
Next: You will feel like you're California dreamin' with this taste treat.
16. Korean food in California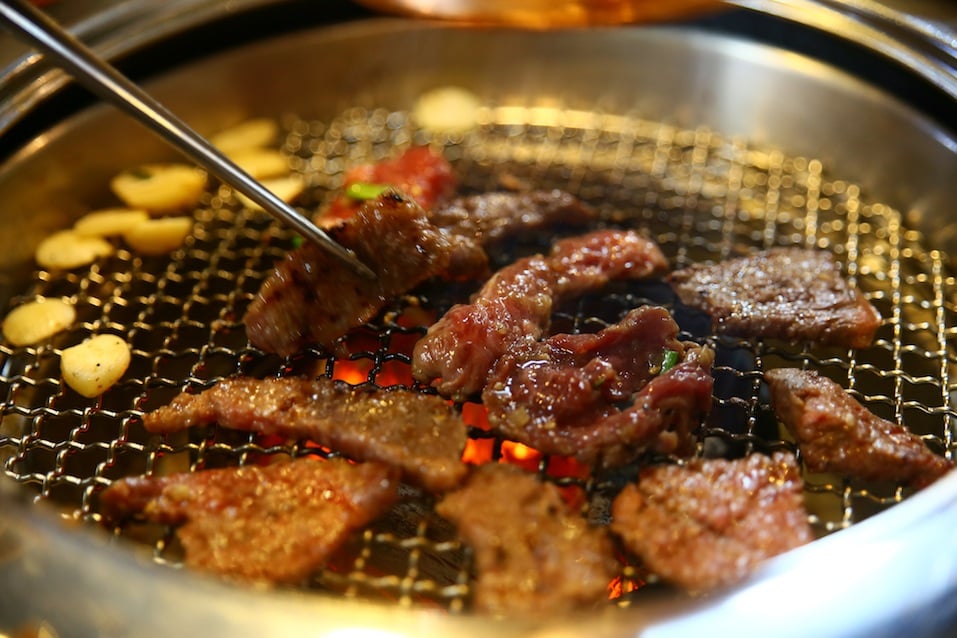 Since the largest population of Korean people in the country call California home, it's no surprise that the state boasts some killer Korean chow. Go for Korean BBQ for a participatory meal, or grab some buns to walk around. Since Cali makes some of the best tacos around too, look for stands that marry the two, for a real innovative creation.
Next: If you don't love this food, you might not like American cuisine.
17. Soul food in Georgia (or really, all over the South)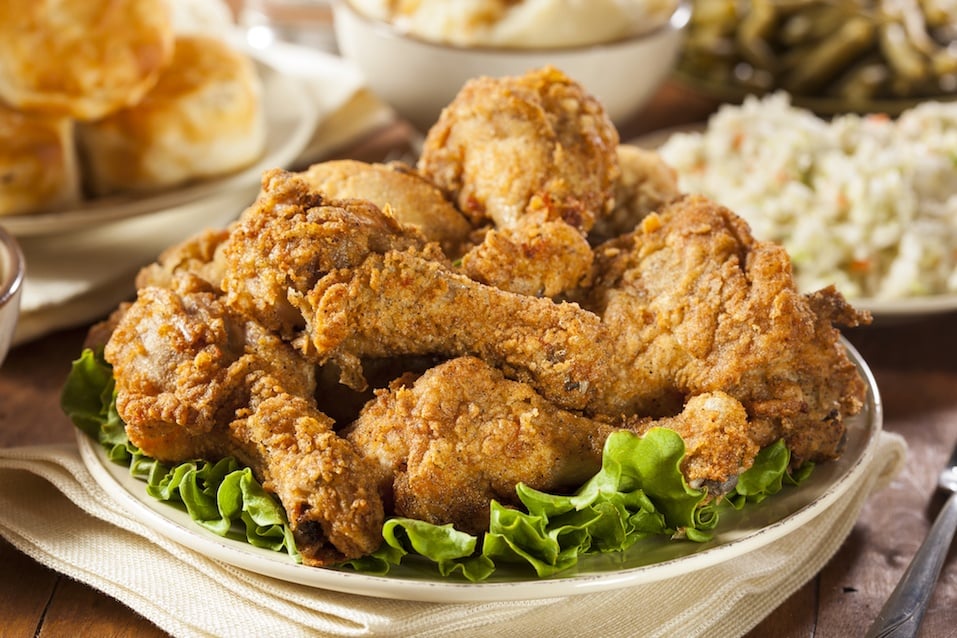 No other cuisine ranks as more quintessentially American than soul food. We mean collard greens, fried chicken, chicken-fried pork and steak, meatloaf, banana pudding, and more. Our mouths started watering just talking about it. While awesome soul food exists all over the American South, head to Atlanta and hit up Mary Mac's Tea Room for some classic fried bird. You can thank us later.
Next: If you love cheese out of a can, have we got a sandwich for you.
18. Cheesesteak in Philly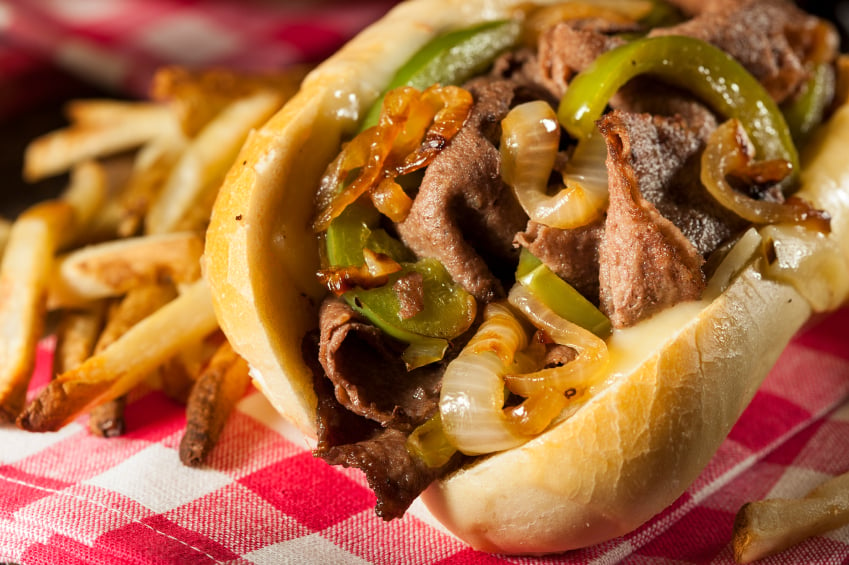 Whether you go shredded cheese or Cheez Whiz, you have to try a Philly cheesesteak if you find yourself in the area. It can come with chopped or shredded beef, with or without onions, and you have to try it with Cheez Whiz. Ask any local and they will also have strong opinions about the best option. Try a few! You know, for science.
Next: All over the Dakotas, you will find this Native American specialty.
19. Fry bread tacos in the Badlands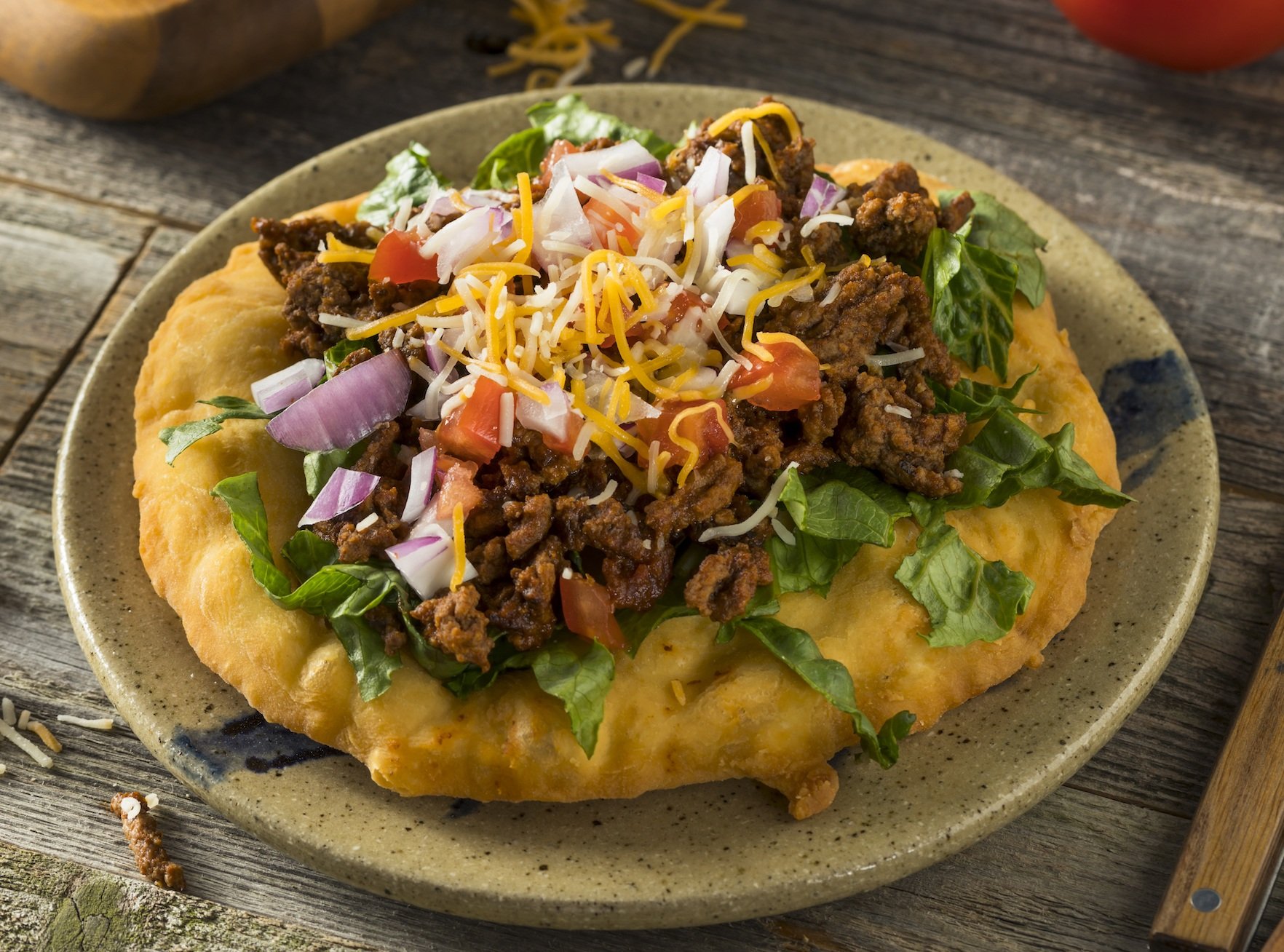 Fry bread came about as a way to make government-issued ingredients edible, after the forced relocation of Native people. This attempt to make the best of a bad situation also birthed a delicious, unsweetened twist on a funnel cake.
Over the years, people subsequently figured out it made a great base for tacos. Grab some at roadside trailers throughout the Black Hills and the Badlands. The best feature piles of meat, cheese, lettuce, olives, and sour cream.
Next: You know you have to top all of these great meals off with dessert, right?
20. Sugar cream pie in Indiana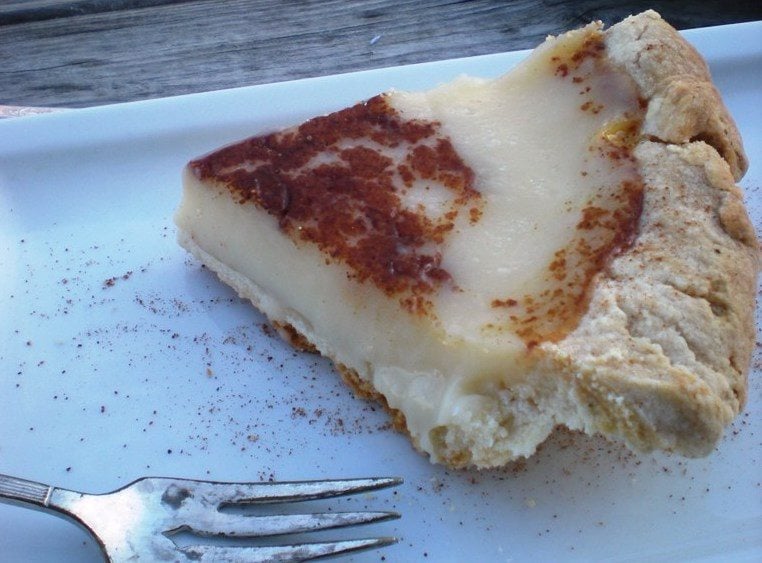 Never heard of a sugar cream pie? Prepare to get your mind — and your blood sugar — blown. Mrs. Wick's sugar cream pie earned a treasured spot as the official state pie of Indiana and the official pie of the Colts. The restaurant originally opened to keep factory workers from drinking too much at lunch in 1944. It became a viral treat in the late '40s and today, almost everyone in Indiana has a favorite recipe.
Follow The Cheat Sheet on Facebook!