We Imagine Life as 1 of Chip and Joanna Gaines' Kids
Now that they have wrapped the fifth season of their hit show Fixer Upper, Chip and Joanna Gaines have started stepping out of the spotlight. But we can't get enough of the family of six we have all watched grow since the first season aired in 2013. What does life look like for some of the world's most famous little Texans? We imagine how it feels to grow up as one of Chip and Joanna Gaines' kids.
1. They have 4 kids so far
Every so often, between the amazing transformations and hilarious Chip-isms, viewers encounter the couple's four (soon five!) children. The boys all have single-syllable names and the girls have two-syllable names. Drake, age 12; Ella Rose, age 11; Duke, age 9; and Emmie Kay, age 7, round out the family. And Chip has said they plan another D name for their new baby boy.
Next: They keep the kids offscreen, most of the time.
2. They try to keep the kids grounded
Chip and Joanna Gaines have worked hard to keep their kids mostly out of the spotlight. They revealed that one of the biggest reasons for ending the show came on the heels of focusing on their family and their businesses, close to home. "We've been all over the world now," said Chip Gaines. "But there's something really romantic about not just saying, 'Remember where you came from,' but really living that out."
Next: Given her design perfectionism, Joanna's parenting style might surprise you.
3. Mom's parenting embraces the little moments
Joanna's designs may embody perfection, but her parenting style lets a little more slide. When it comes to her kids, she loves all of the strange, unpredictability of it. And neither she nor Chip passes up an opportunity to get silly, whether that means dance parties or dad jokes — or both! The family that plays together stays together, as the saying goes.
Next: The parents want the kids to get back to the land.
4. No cell phones for Chip and Joanna Gaines' kids
The Fixer Upper hosts describe themselves as strict parents, especially Chip. The dad, who joked he feels like "a quarter Amish," said that he runs a tight ship. "When I got to be a parent, I don't know what it is about it … I feel a little bit like a drill sergeant sometimes. Some elements of my personality, as a parent, I'm not real crazy about."
Joanna told People the kids won't get phones until they go to college. "It's funny, I'm a little more laid back than I thought I'd be," she said.
Next: Mom expects to "turn on the crazy" when this milestone hits.
5. Just wait until the girls start dating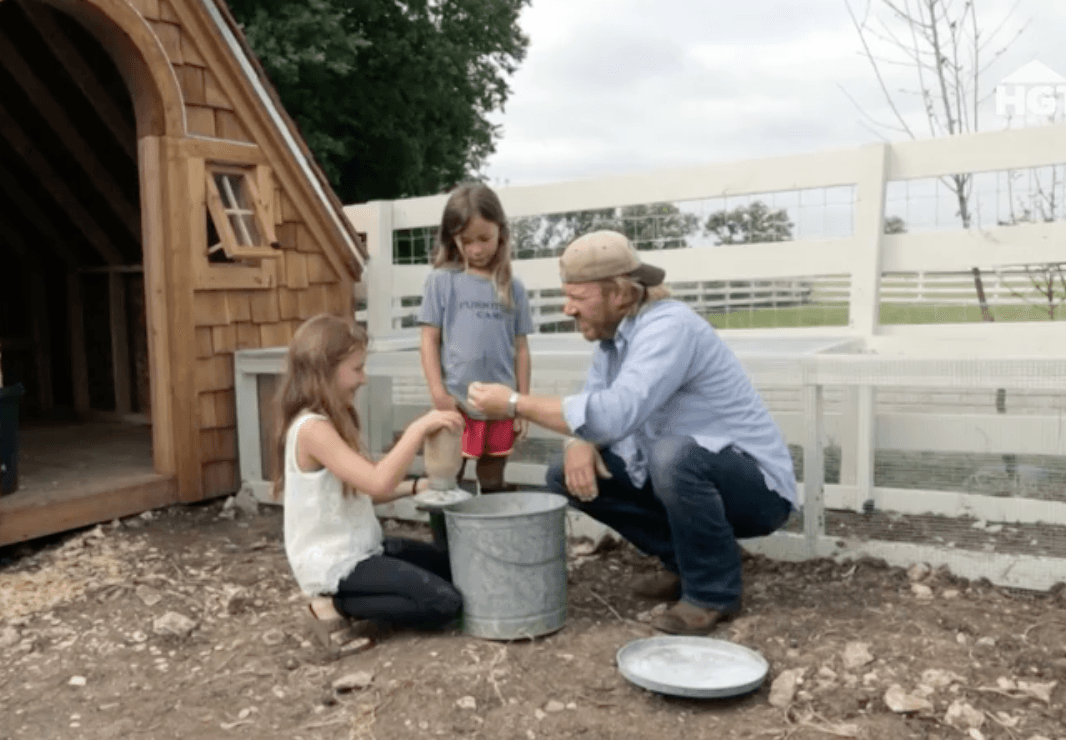 Chip said he does not expect to crack down on his girls dating. "I've got buddies who are like, 'Oh, can you imagine your girls dating?' " he said. "I think I'm gonna be a good dad when it comes to that." He said he wants his kids to date because he has his own romantic streak. "I just remember great experiences as a kid, you know? Driving your car for the first time, picking up a young lady on a date for the first time. All those were little milestones to some extent."
Next: They do shield their children from this pervasive force.
6. The kids play outside as much as possible
Chip does get strict when it comes to technology. "[There are] certain things that I really care about, but I think the funny part, with Chip, is just the video games, the TV," Joanna explained. "That's where he kinda gets a little strict. It's, 'You go play outside.'" Because the family does not have a TV, the kids get a little shielded from their parents' fame. "So they don't really understand that we have a show," Joanna told People. "They don't get it."
Next: Chip and Joanna Gaines' kids do play on set, however.
7. The kids often play just out of the shot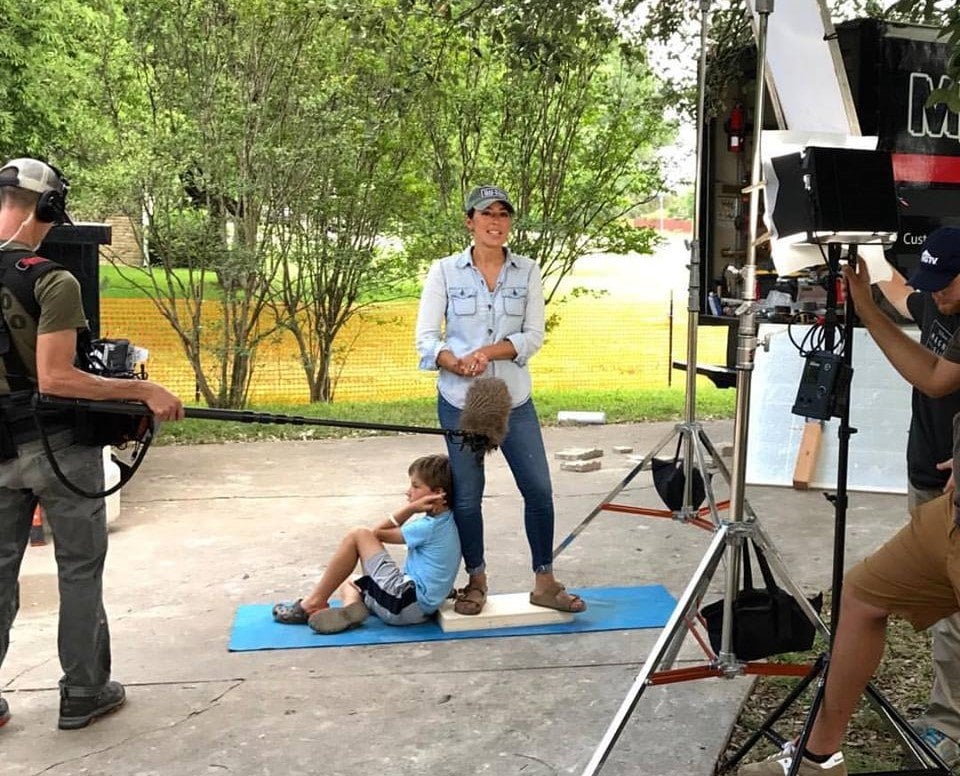 The four children have participated in a few reveals, on the show. Most recently, the kiddos unveiled their aunt and uncle's new abode. Even when not on camera, the little ones often play just out of the shot. Joanna also revealed in her book that they only film within a 40-mile radius of Waco, so they can remain close to home for the kids. "They're so young and we want to give them the chance to have a normal childhood," Joanna told People.
Next: The kids have always played a big part in their professional lives.
8. Joanna brought her first child to work, in the beginning
Back when Joanna was running the original Magnolia Market on Bosque, she took baby Drake to work every day. She said that locals used to shop their just to see him. That subsequently earned the kid the nickname of "shop baby." Now that the Gaines couple will focus on their businesses, maybe the newest addition will also become a "shop baby" again.
Next: At home, Chip and Joanna Gaines' kids enjoy some endearing hobbies.
9. The kids have musical talent
Both boys play guitar, and they often break out into song around the house. Their parents encourage them to enjoy hobbies that keep them unplugged and help them express their creativity. That includes taking care of some 40 animals around their farm — and counting!
Next: The boys also take after their dad in this key area.
10. Drake and Duke love playing sports
The boys play football and baseball, taking after their former ball player dad. Drake, a lefty, has become a "heck of a ball player," Chip said. The chip off the old block makes sense. Chip also played baseball for Baylor in college and aspired to play professionally, growing up.
Next: The girls take after their mom.
11. The little ladies enjoy baking and sewing
Ella Rose and Emmie Kay both bake and sew, among other creative projects.They took sewing lessons, and even made their own quilt. They can also weave on a loom, knit, and make jewelry and spin pottery. Talk about well-rounded kids!
Next: One of them even wants to follow in their parents' footsteps.
12. The oldest girl shows some design chops
Ella Rose recently assisted Joanna on a Fixer Upper episode, helping to stage some of the finishing touches. As she gets older, she displays more and more aptitude for design. She also asked her mom if she could work as a designer, when she grows up. Maybe the empire will continue, after all.
Next: The boys also love getting their hands dirty.
13. Duke wrangles cattle like a little cowboy
Living on the farm gives all of the kids a taste of the country life, but the boys especially seem to love living as miniature cowboys. Drake helped his dad buy cattle at an auction, and helps out around the fields. He can also catch fish with his bare hands and loves mucking around in the creek near their home.
Next: The littlest lady takes after her mom in another way.
14. Emmie Kay has a green thumb
The littlest loves plants. "I told her she would get a new plant every month if she keeps up with all her little cuties," Joanna wrote on Instagram. "We are running out of space." Emmie Kay loves flowers, and helps her mom arrange bouquets and keep an eye on their gardens. Maybe she can also help her sister decorate, when she gets bigger.
Next: This last question remains unresolved — for now.
They might homeschool their children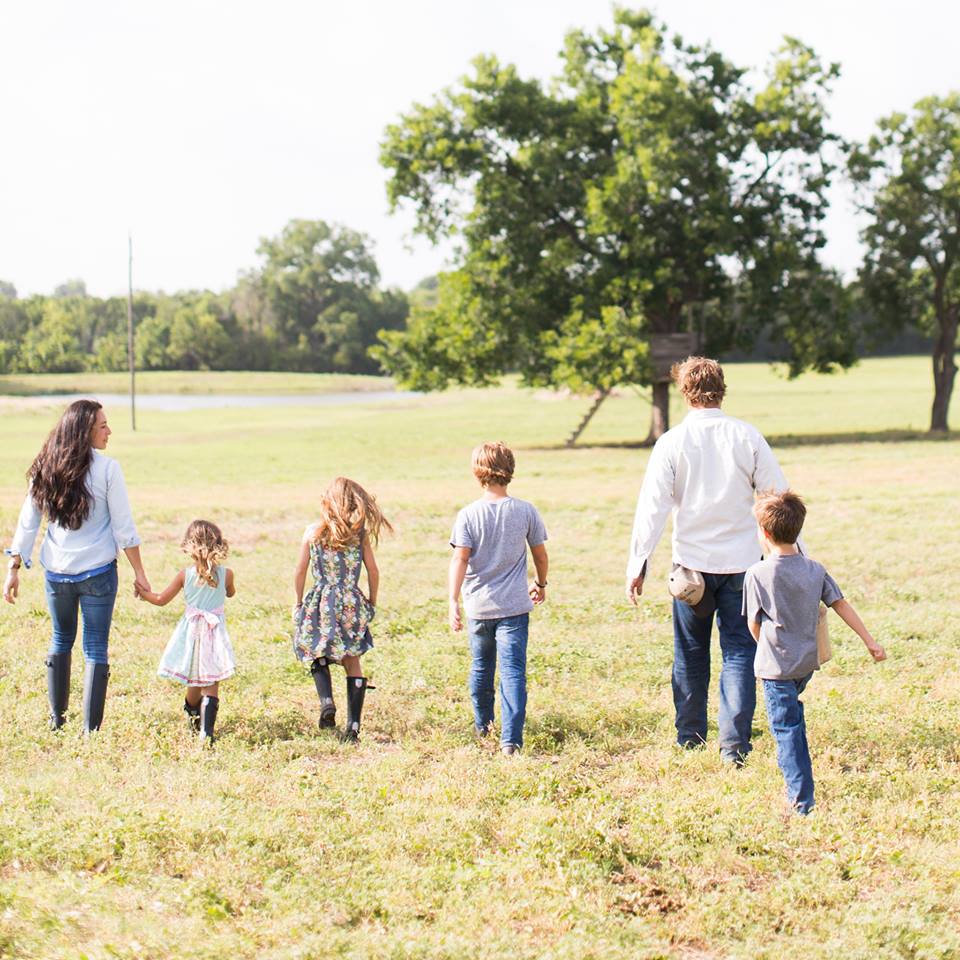 The Gaines belong to a religious community that includes many homeschooling families. The Waco-based Antioch Community Church notes "a large percentage of … members choose to homeschool their children." They do not require it, but homeschooling does give the families more control over their kids' education. The church also says, "God will lead each family in the schooling decision that is best for them."
Check out The Cheat Sheet on Facebook!