We Wish Fast Food Restaurants Would Bring Back These Discontinued Items
Fast food menus add and drop items all the time, but some of those changes make us seriously sad. We wish they would bring back some of these old favorites. See which of the following fast food throwbacks you remember, and don't skip dessert (Page 20)!
1. KFC popcorn chicken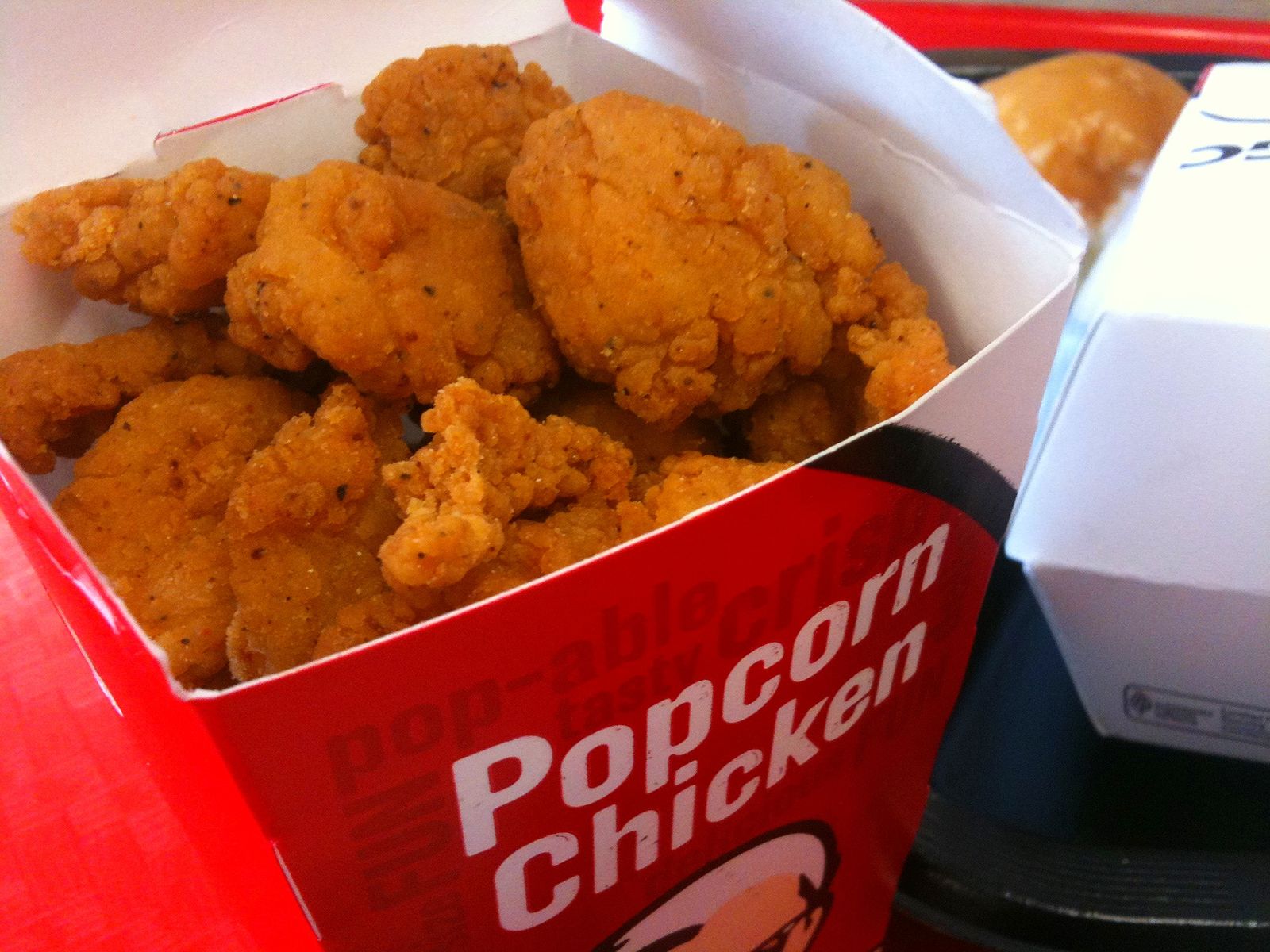 Sometimes a nugget just feels too big and there, popcorn chicken really shines. KFC introduced popcorn chicken in 1992, then again in 1998 and 2001. For 10 years, they remained on the menu before leaving our plates — and our hearts. They came back as "popcorn nuggets" in 2015, but they taste different than the original.
Next: This flamin' hot favorite launched a movement.
2. Taco Bell beefy crunch burrito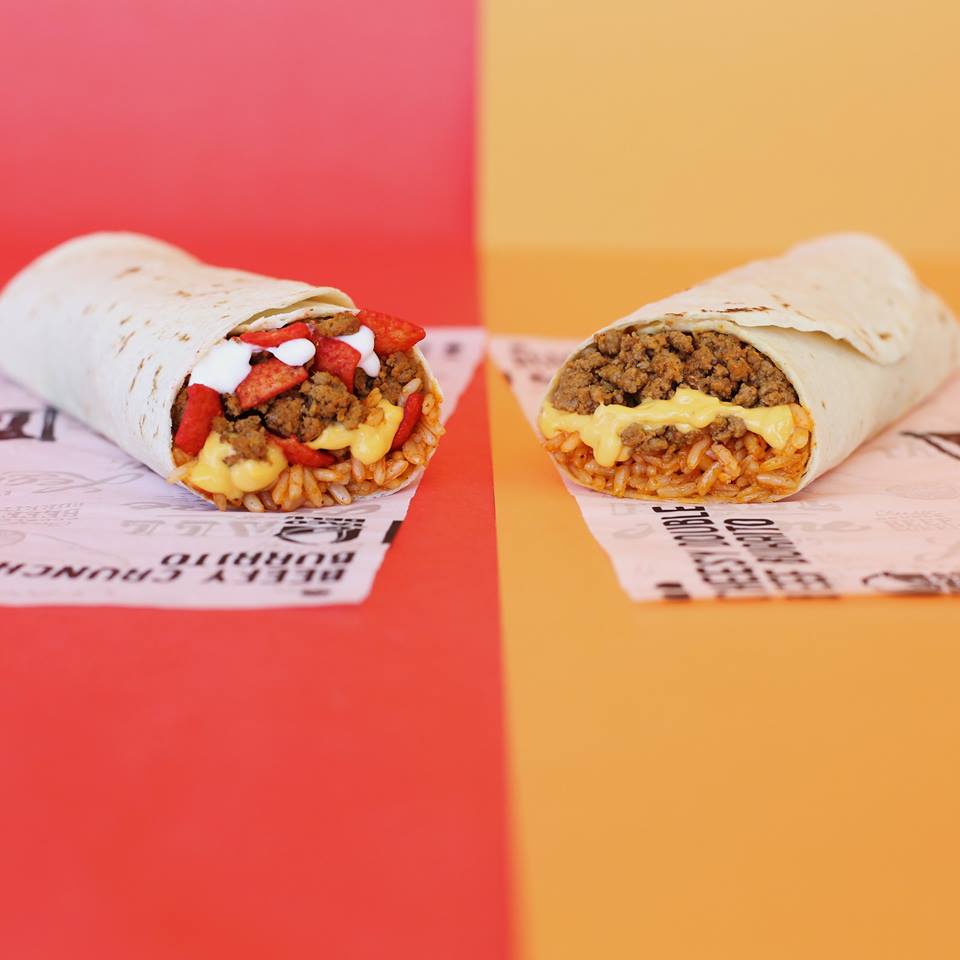 This beef burrito with rice, nacho cheese, sour cream, and Flamin' Hot Fritos burned its way into our favorites in 2010. It did not last long, but gathered a cult following during that time. The Beefy Crunch Movement emerged, as a result. Rumors say it might come back, and we have our fingers crossed that comes true.
Next: We really want a piece-a this pita.
3. Wendy's chicken Caesar pita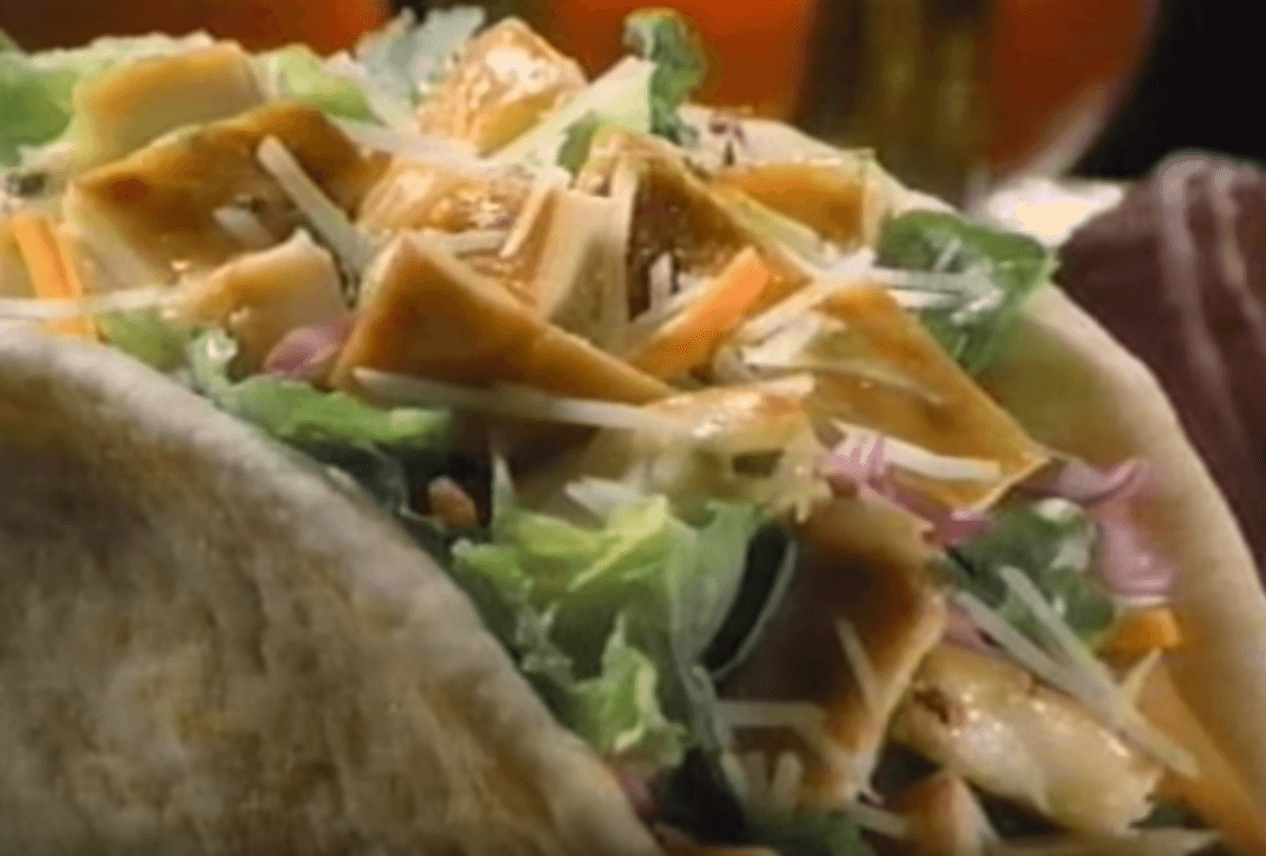 This chain introduced its Chicken Caesar Pita in 1997, with three other pita variations. However, we really miss the chicken Caesar variety. They lasted about three years in total, and the chain shows no signs of reviving them. That said, a number of copycat recipes may also satisfy your cravings.
Next: The following calorie bomb probably deserved to get discontinued.
4. Jack in the Box brunch burger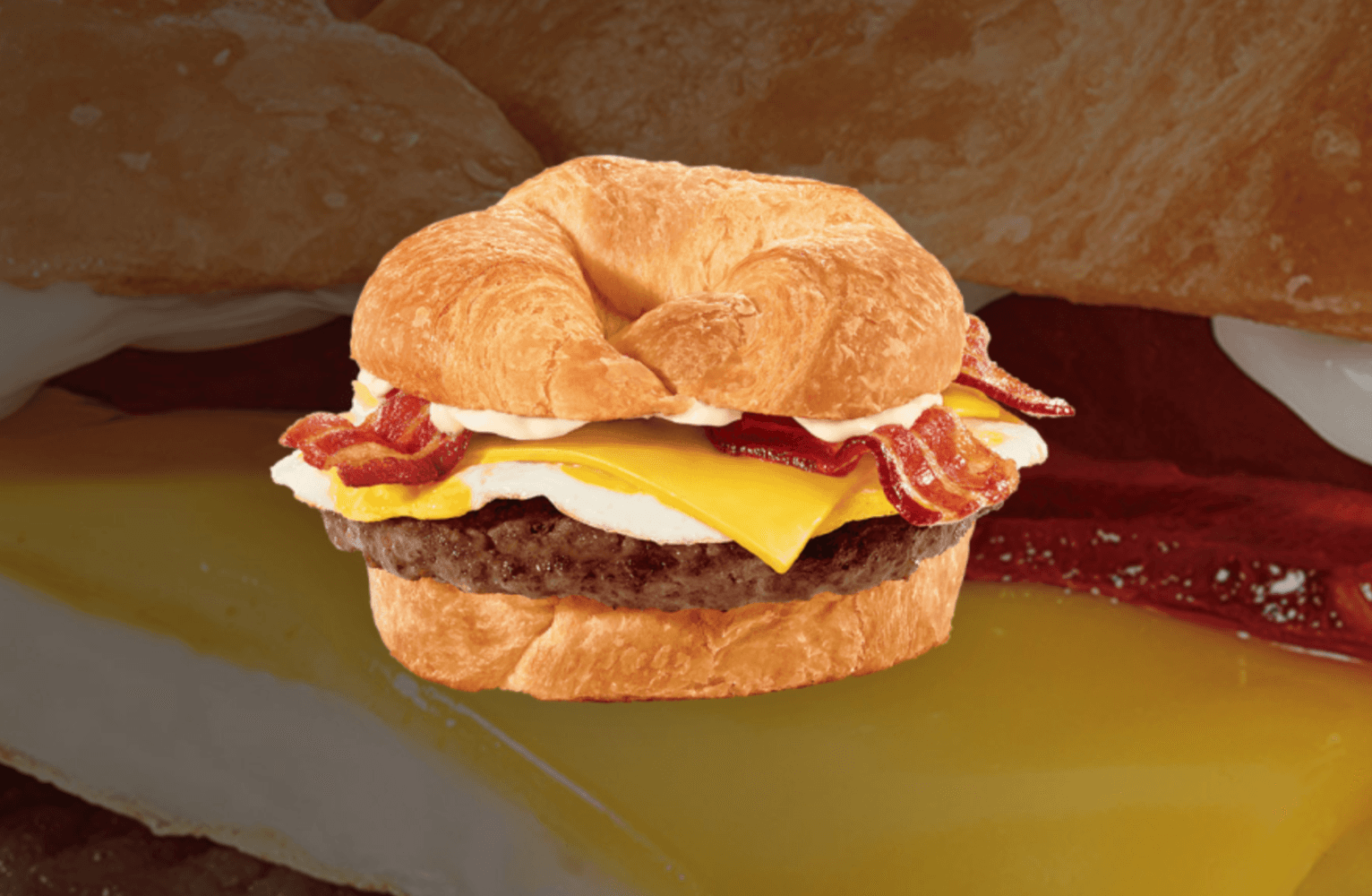 This chain's four "Munchie Meals" appearance packs a calorie load as huge as its flavor. With bacon and eggs on a burger, the 2013 creation tasted like a breakfast sandwich on a burger. However, weighing in at more than 1,700 calories, our heart health thanks us for not having access anymore. But boy, do we miss this bad boy.
Next: These nugs present an alternative to two common fast food favorites.
5. McDonald's onion nuggets
We love a good onion ring. But McDonald's upped the game when it turned onions into nuggets in the 1970s-80s. Unlike onion rings, which often shed their breading mid-bite, the nuggets never did that to us. Yes, they got greasy. Sometimes the inside also got mushy. But we still miss them.
Next: This one ranks as a discontinued preparation, but we still count it.
6. Fried pies at McDonald's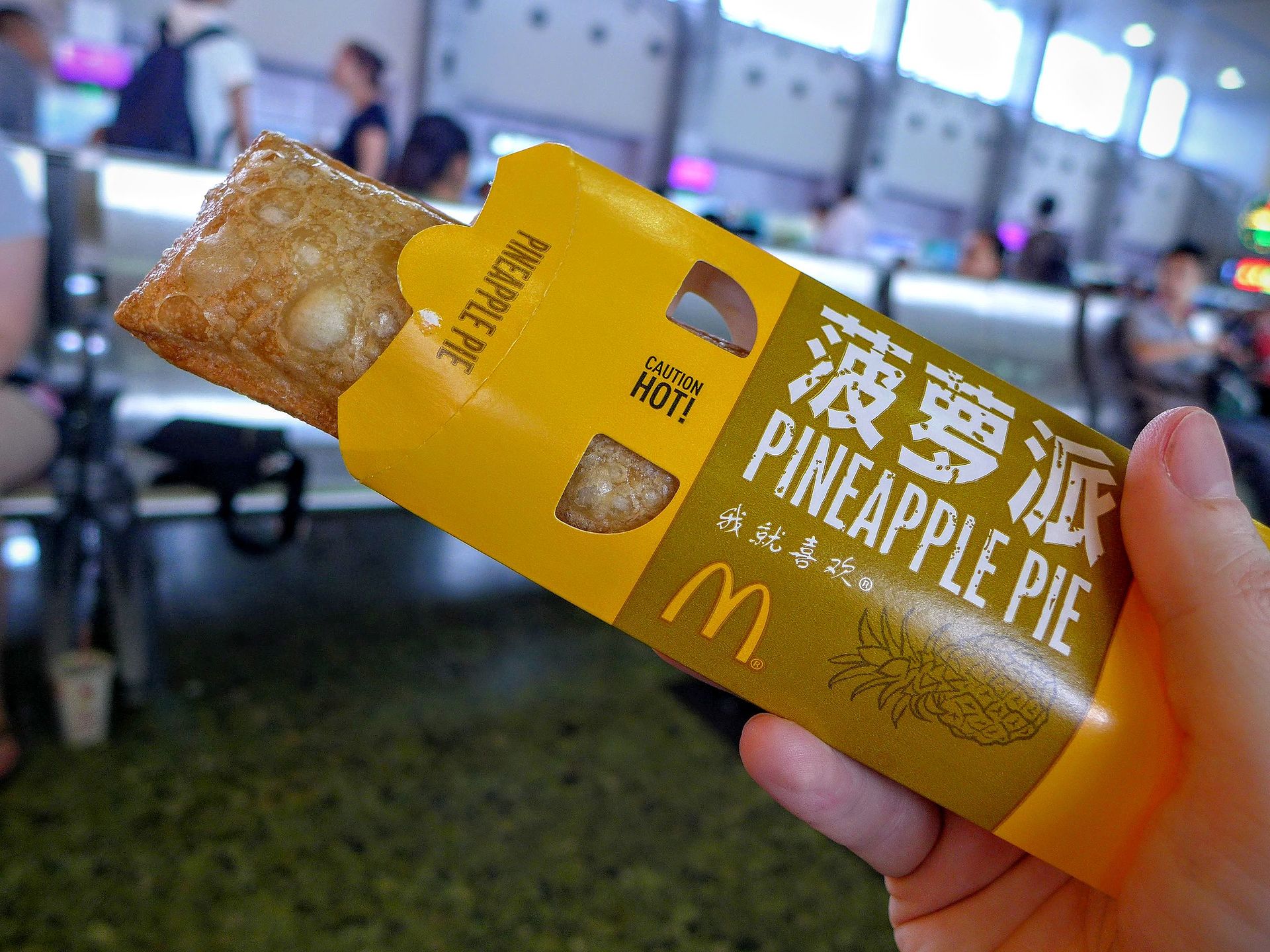 Between 1968-1992, the fast food chain used to fry their iconic apple and cherry pies. The pies remain on the menu, but now they get baked instead. We know frying technically ranks as more unhealthy than baking. But that doesn't mean we necessarily care. Frying the pies gave them a crispier, bubbly crust that we really miss in the current versions. Yes, we still eat them. But they lack a certain something.
Next: The following sandwich had a genius innovation.
7. The McDLT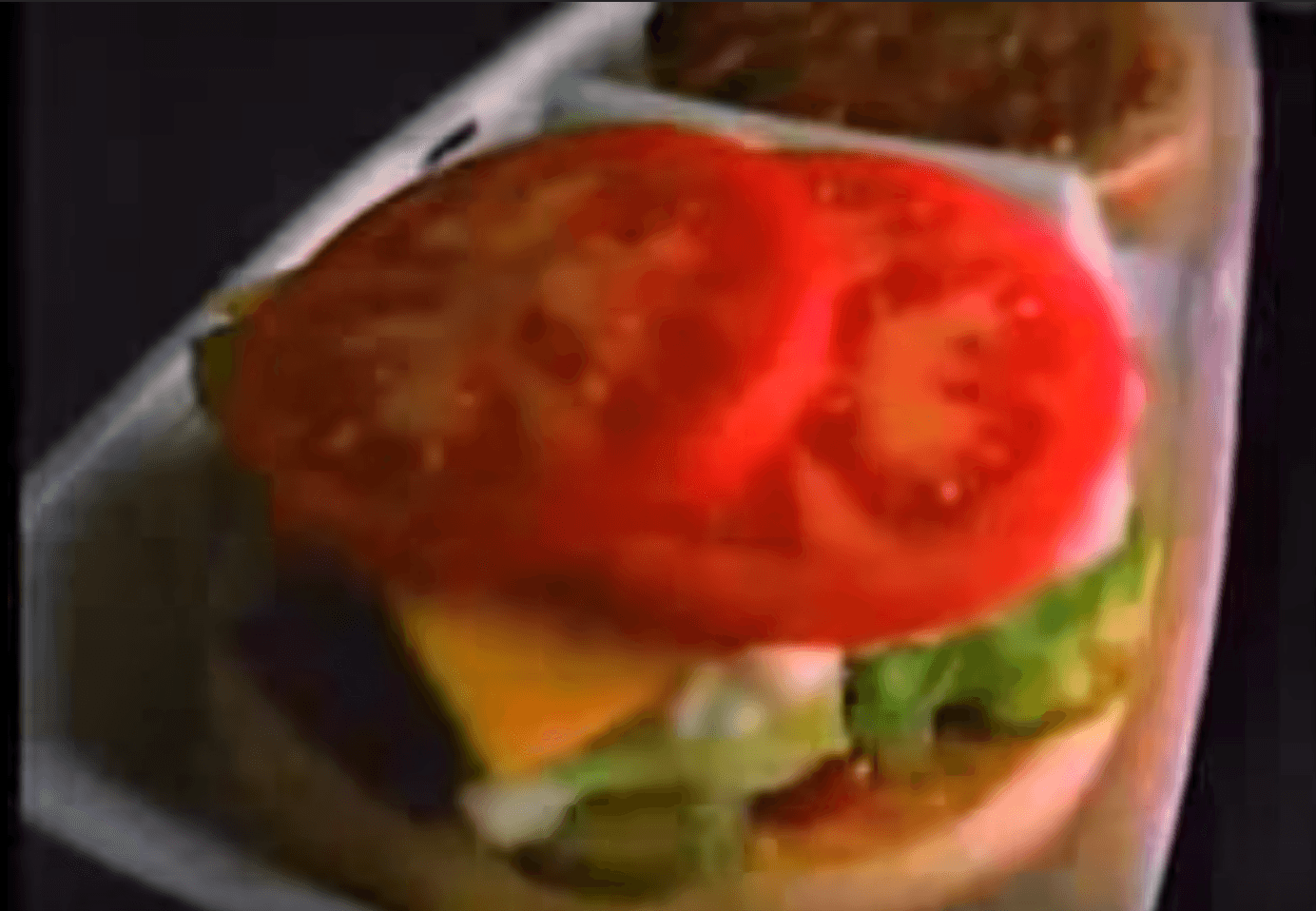 Back in the mid-80's, McDonald's served a delightful BLT in a truly groundbreaking package. A two-sided clamshell kept the beef separate from the tomato and lettuce, so the cold stayed cold and the hot stayed hot. Have you ever heard of such genius, before or since? Of course, all of that Styrofoam also did the environment no favors.
Next: What do we have to do to get these back?
8. Jack in the Box macaroni and cheese bites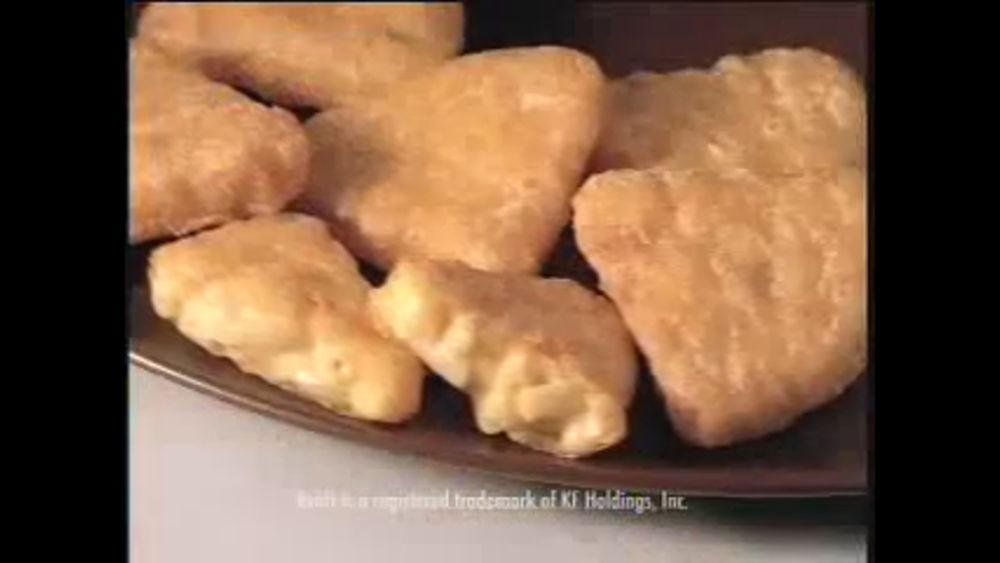 What tastes even better than cheesy, gooey macaroni and cheese? Fried macaroni and cheese. In 2008, Jack in the Box blessed our taste buds with these little triangles of goodness. Because we don't deserve nice things, they took them off the menu.
Next: Two words — circular bacon.
9. McDonald's arch deluxe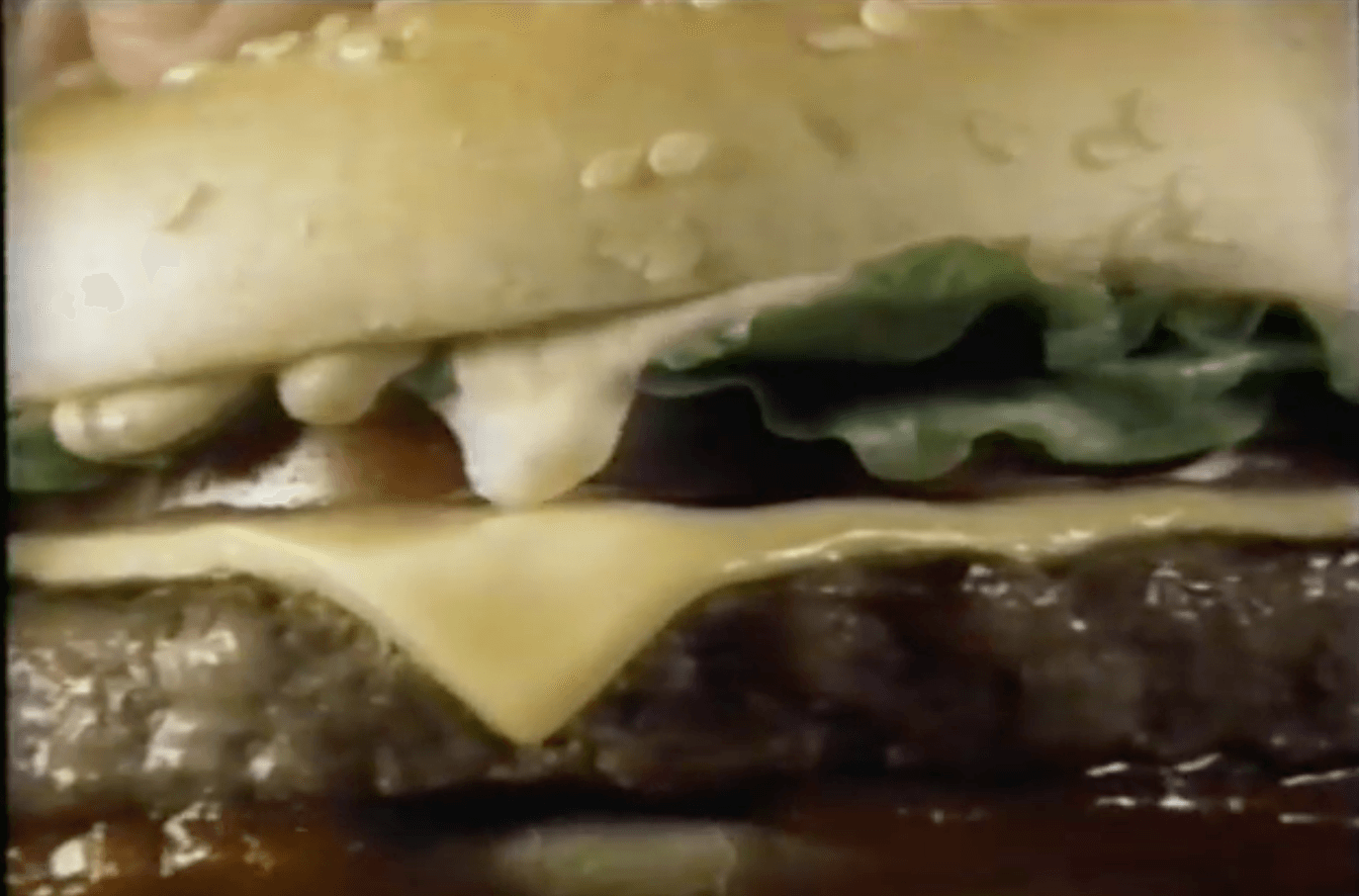 This burger marketed itself to "adults," somehow implying that adults can't enjoy a good, old-fashioned Big Mac. But we don't mind, because the Arch Deluxe tasted great. It featured a quarter pounder of beef, "secret" mustard sauce, circular bacon, and a potato bun with sesame seeds. Yes, we said circular bacon. Despite a robust marketing campaign, the burger flopped, and left the menu shortly after it appeared in 1996.
Next: This fast food burrito satisfied our cravings for a great price.
10. Taco Bell spicy chicken burrito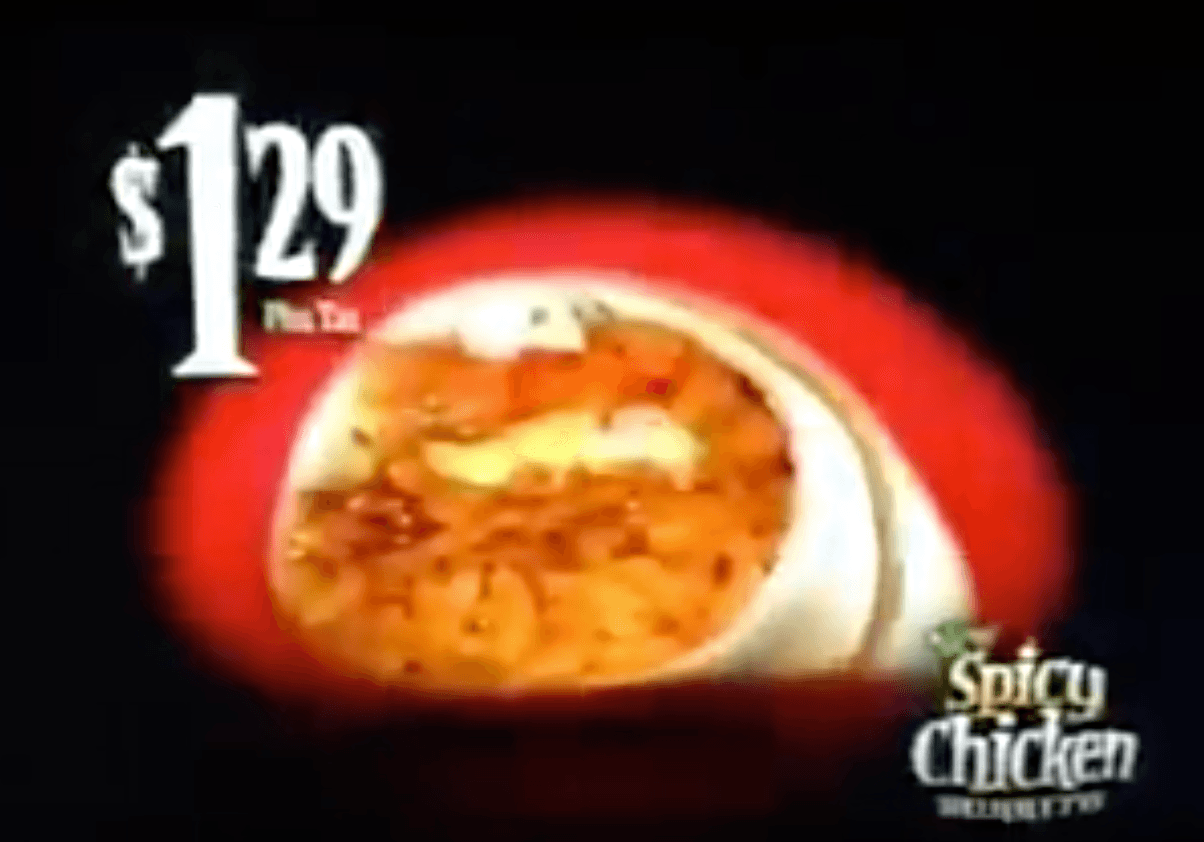 This Big Bell Value Menu item came out in 2003, and it weighed about as much as a newborn baby. It came stuffed with rice, creamy jalapeño sauce, spicy shredded chicken, and Fiesta Salsa on a soft tortilla. All that for $1.29. The 2003 iteration subsequently got usurped by the chicken burrito, which just did not pack the same punch.
Next: This fast food chain tried to get us to eat fresh somewhere else.
11. Wendy's Frescata sandwiches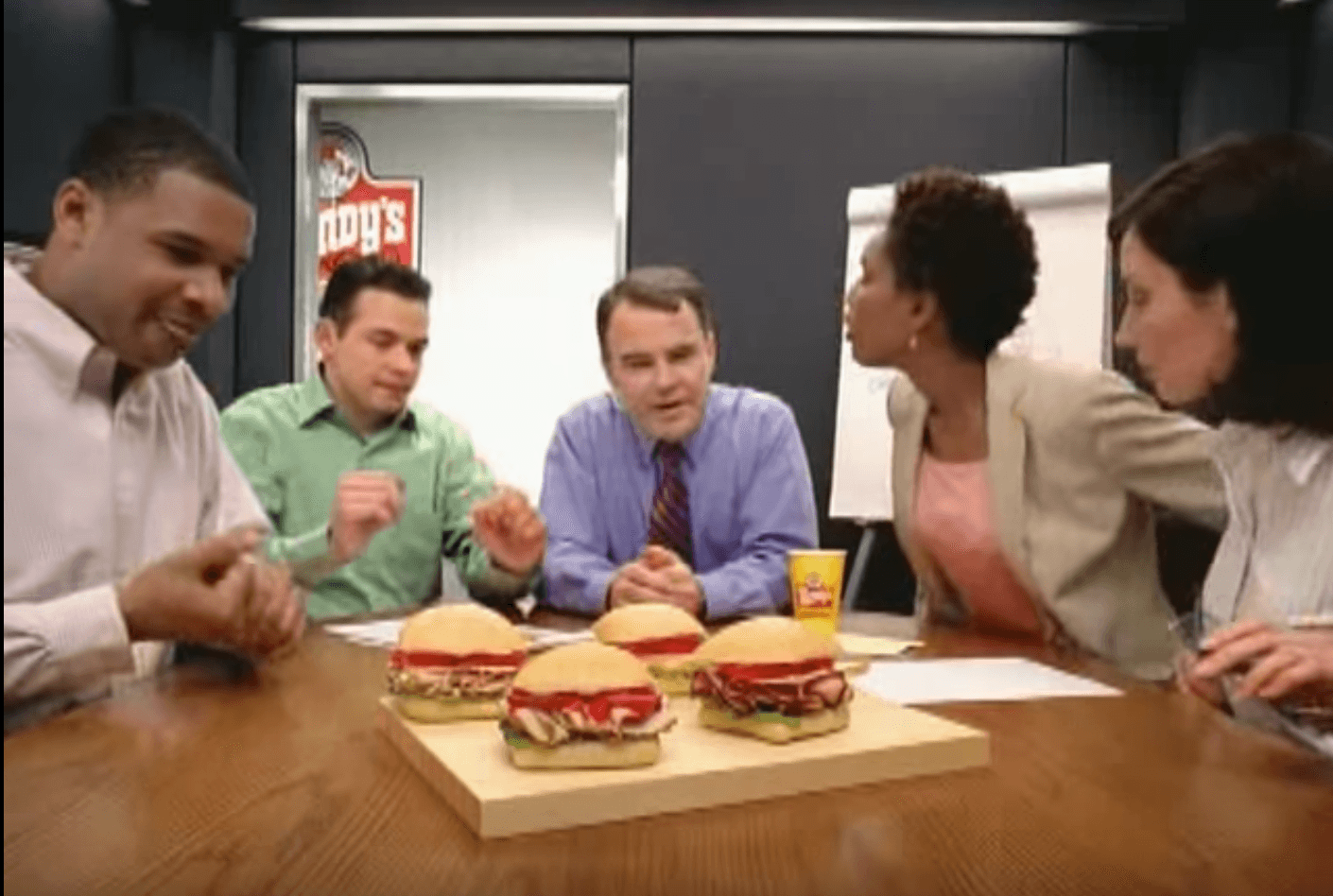 We all know Subway has the market cornered on cold sandwiches. But in 2006, Wendy's also introduced a line of deli-style cold sandwiches. Those included roasted turkey and swiss and Black Forest ham and swiss, and they actually tasted pretty good. But since nobody wants a Subway-style sandwich anywhere else, they subsequently fell off the offerings.
Next: Did you know this fast food chain also did bowls?
12. Taco Bell's zesty chicken taco bowl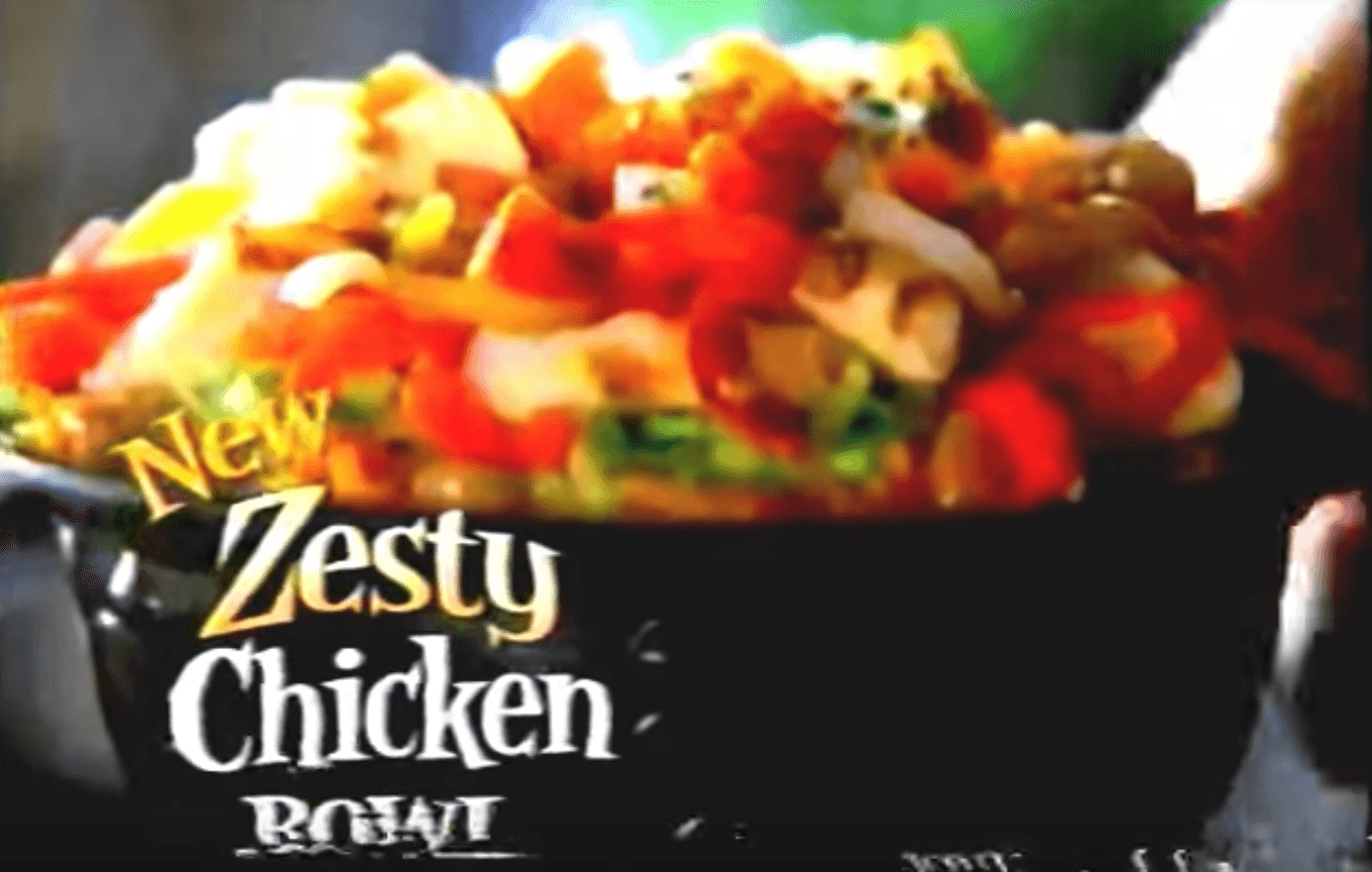 Today, when we think of taco-style bowls, we think of Chipotle. But way back in 2004, Taco Bell got in on that game. The zesty chicken taco bowl came with seasoned rice, beans, and grilled chicken in a bowl. They went low-carb before it got cool, and that timing killed the item. Too bad, because we would totally eat that today.
Next: The following belly-buster actually sounds delicious.
13. Friendly's grilled cheese burger melt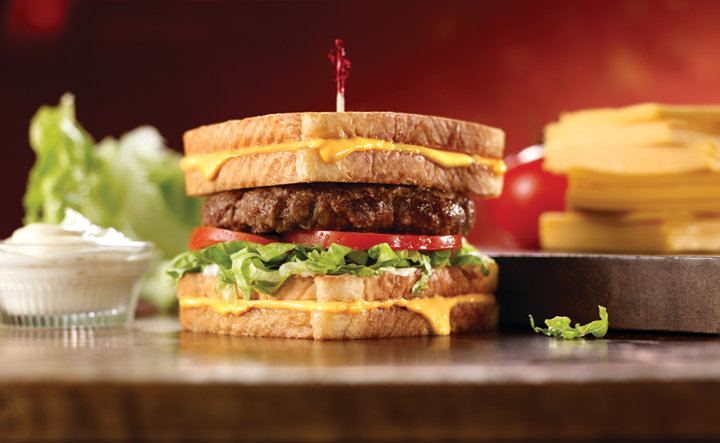 Let's face it: When we go for fast food, we're not always looking for a healthy experience. If that feels true to you, you would probably love Friendly's grilled cheese burger melt. It featured two grilled cheese sandwiches, as well as a burger in between. The enormous sandwiched weighed in at a whopping 1,160 calories. On second thought, maybe this should not appear on menus, to save us from ourselves.
Next: Speaking of healthy, we would also eat these.
14. McDonald's salad shakers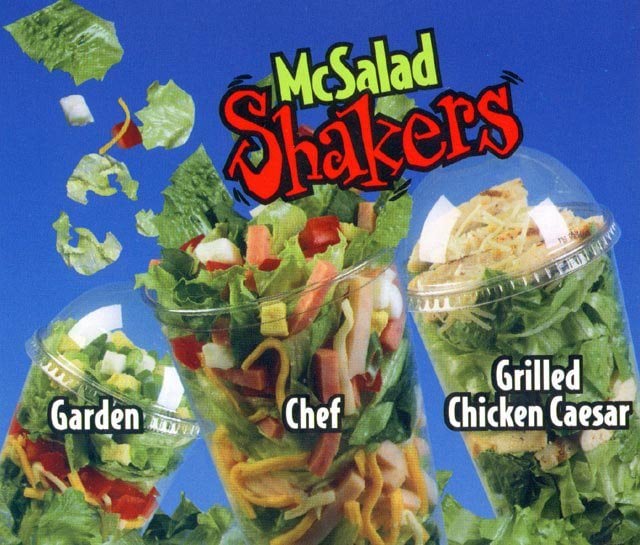 On the other hand, we could get behind McDonald's salad shakers. People actually loved the healthy option, which let people shake up their salads like a cocktail. Even though that resulted in ideal dressing distribution, not enough people bought it. McDonald's does still serve salads, but not in this convenient delivery system.
Next: One super fan has a great idea for how to recreate this sandwich.
15. KFC's original chicken little sandwich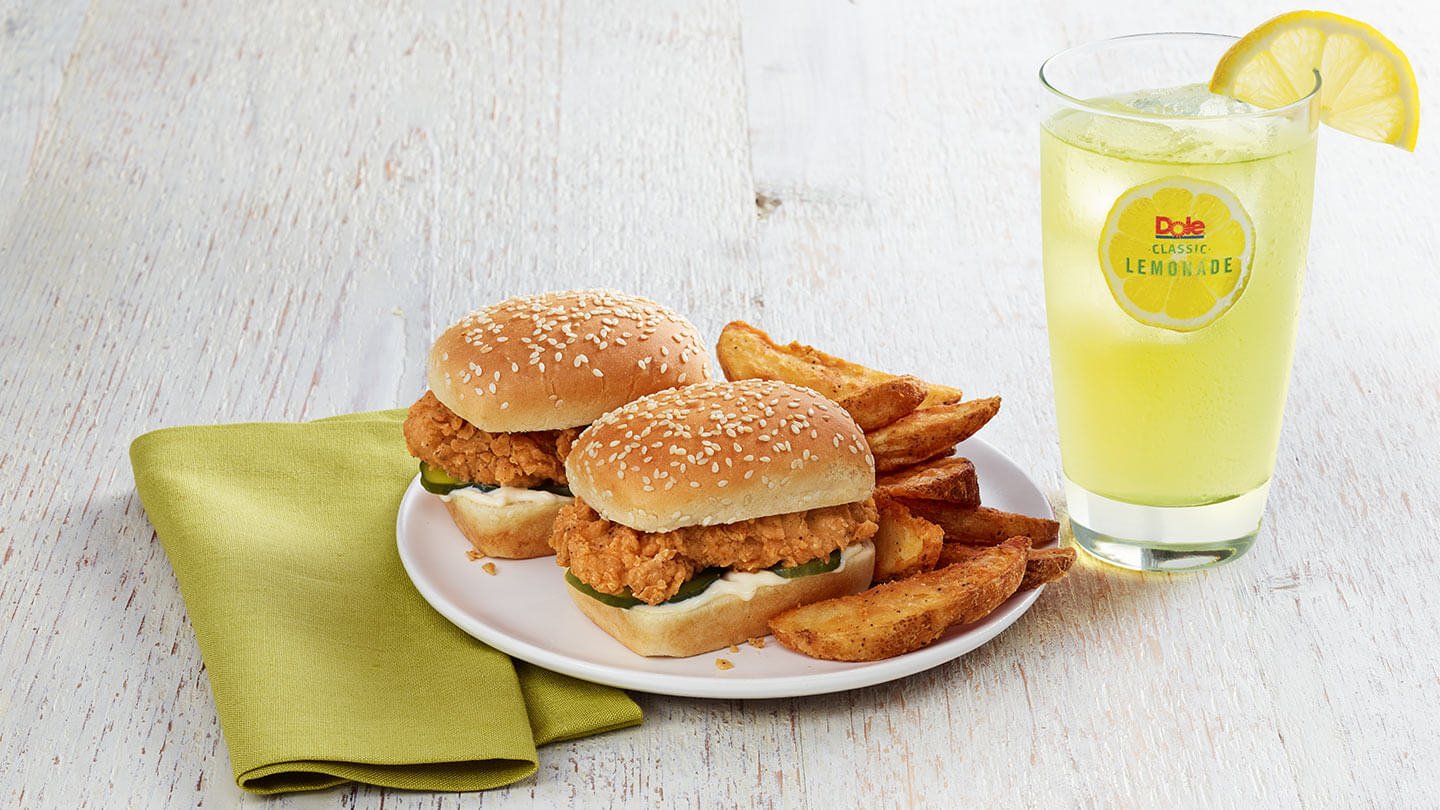 While KFC does still serve this sandwich, it does not live up to the original from the 1980s. "I loved the fact that in one bite you would get the biggest gush of mayo," writes Redditor m_alco. "I actually get my McChickens at McDonald's with no lettuce to try to emulate the Chicken Little. It is the closest thing I have had since the original."
Next: We still dream about this chalupa.
16. Taco Bell bacon club chalupa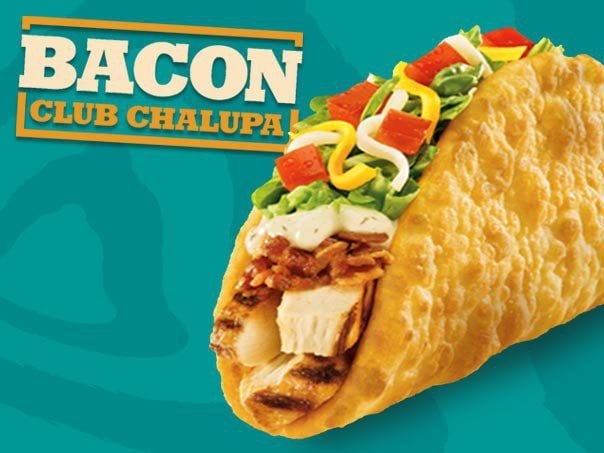 The bacon club chalupa married two delicious things: club sandwiches and tacos. It came with chicken, bacon, and a ranch sauce that bridged the gap perfectly. It came back briefly in 2015, this time with an avocado ranch sauce. While that came as a tasty improvement, we also still miss the original.
Next: The following twist on a classic makes our mouths water.
17. Burger King's Western Whopper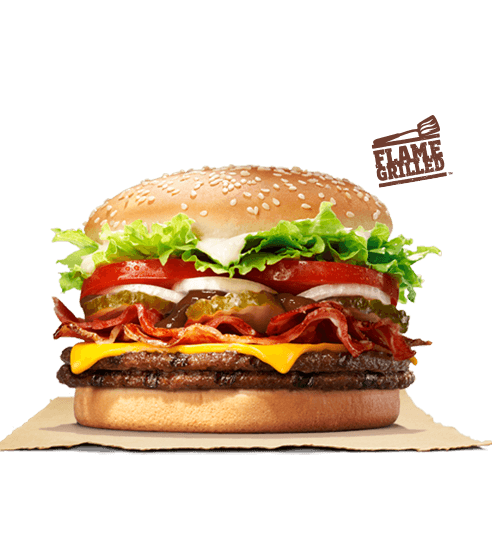 The Whopper has very few flaws. As fast food burgers go, it gets the job done, and nobody really asks for more. But the Western Whopper gave us that improvement we did not know we needed. It took the basic Whopper and also added bacon and "western" BBQ sauce. If you have ever slapped BBQ sauce on your burger, you understand why we miss this iteration.
Next: We know we can solve the following problem more easily, but still.
18. Pizza Hut Bigfoot pizza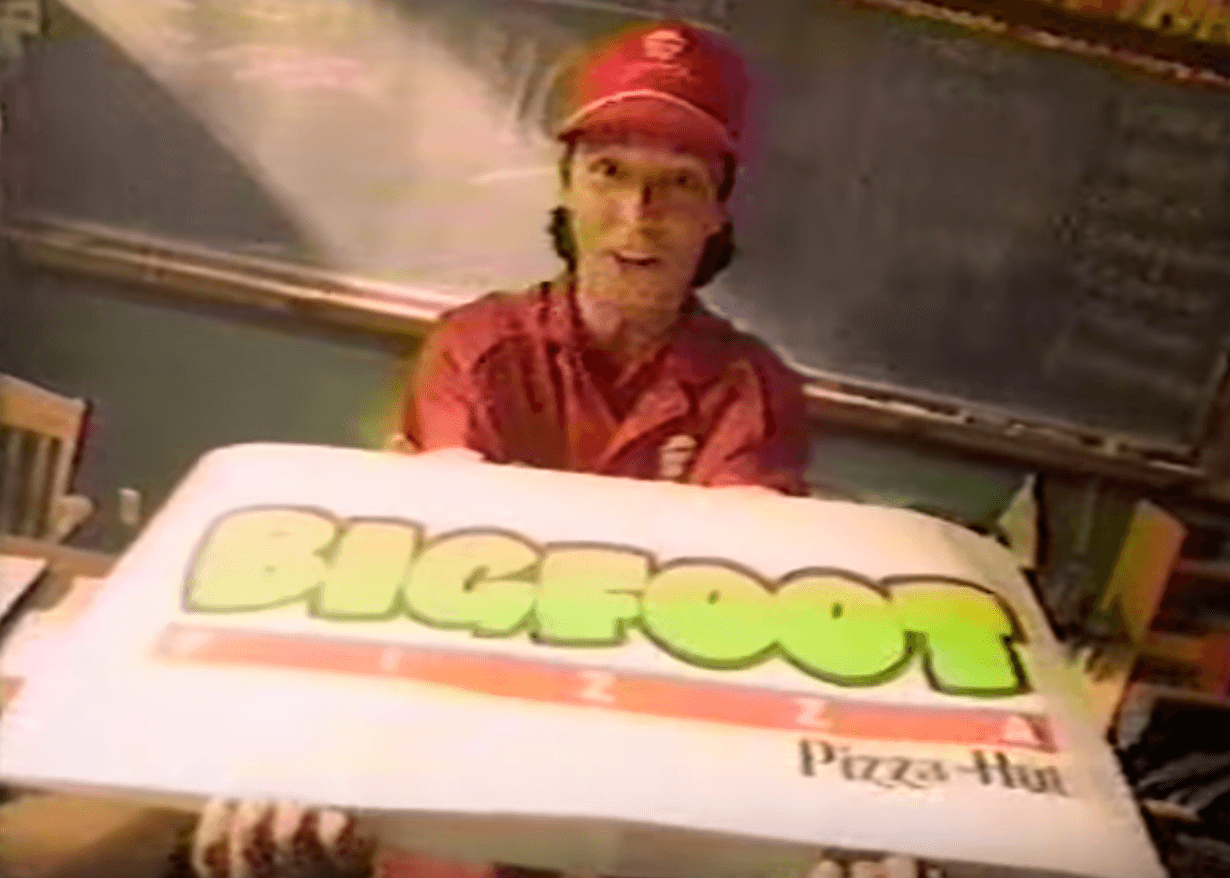 True, nobody needs a three-foot pizza. But back in 1993, Pizza Hut's Bigfoot Pizza offered us just that. It came with up to three toppings for only $10.99. What a steal! OK, you can also just order a couple of normal pizzas. But we loved seeing a delivery guy show up with a huge rectangular box. Come back, Bigfoot. We believe in you.
Next: This fast food chain hit on a perfect combination with these.
19. KFC Buffalo snackers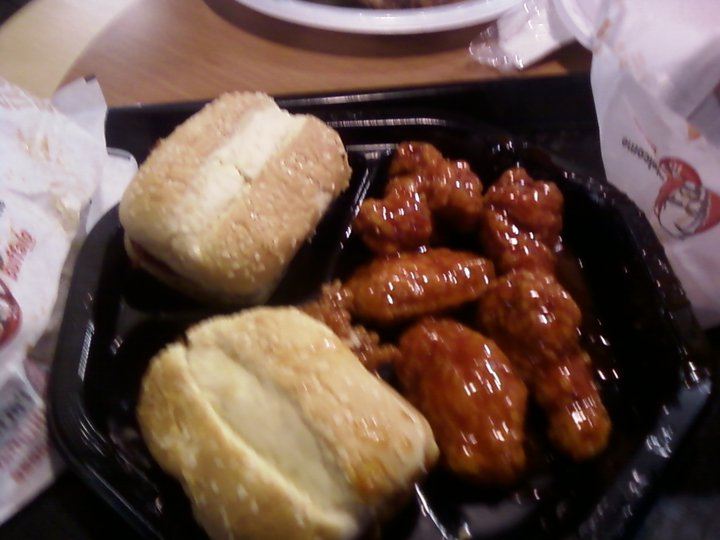 Back in the day, KFC offered a Buffalo version of its popular snackers. But when it officially went back to the Chicken Little in 2012, it switched up the ingredients. The Buffalo version did not come back, and that makes our taste buds sad. Can you improve on a Buffalo chicken sandwich? No, you cannot.
Next: The following item made a perfect fast food dessert.
20. Burger King Cini-Minis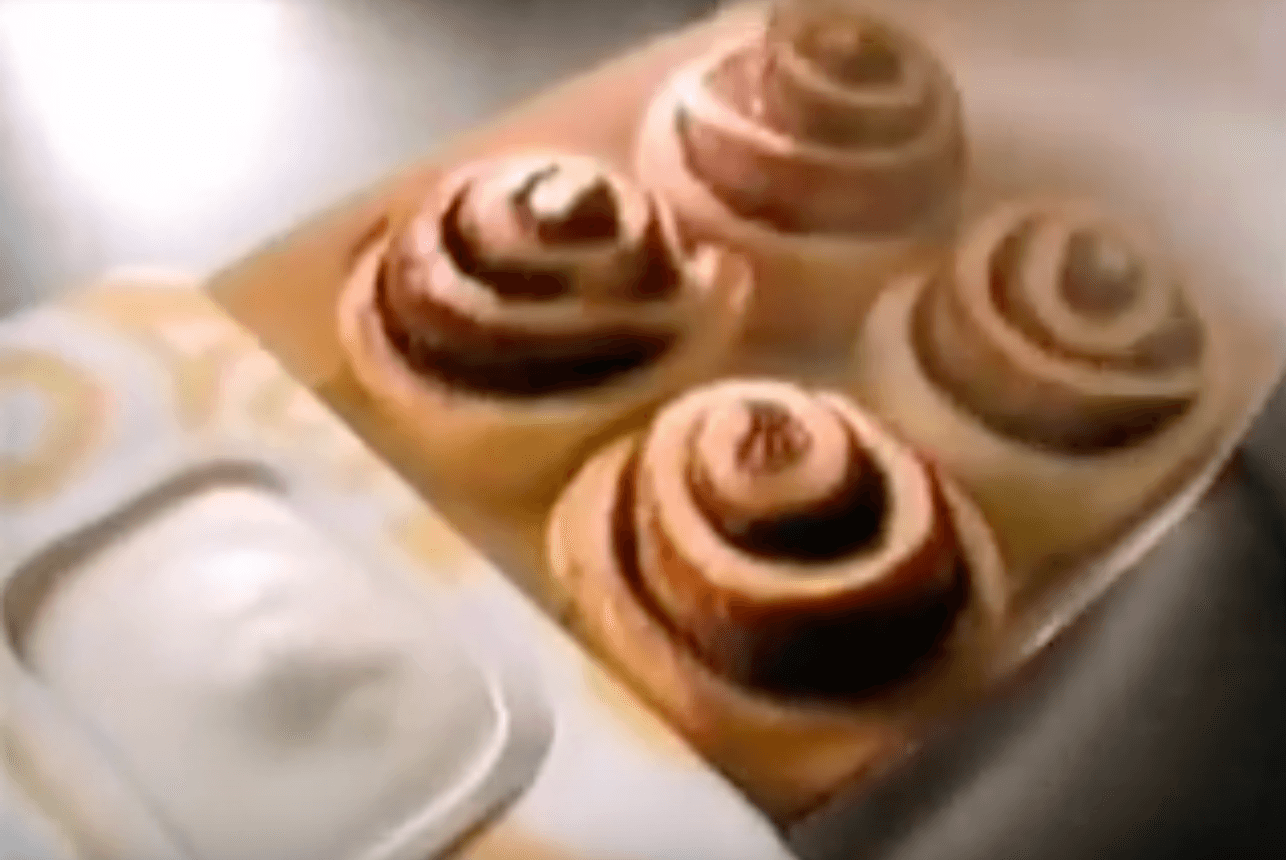 This fast food chain partnered with Pillsbury in the late 1990s and the result tasted amazing. The Cini-minis represented the perfect portion for stuffing in your face on the go. They also felt lighter, because four miniature cinnamon rolls seem less sinful than a giant one. While we can still make Pillsbury rolls at home or stop at Auntie Anne's, it just doesn't taste the same.
Follow The Cheat Sheet on Facebook!