Wedding Coordinators Reveal Every Mistake That Can Ruin Your Big Day
Think you've got it all figured out, eh? Well, not so fast. When it comes to planning your wedding, it's best to devise a well-thought-out plan well ahead of time. Before you rush into a frenzy of save-the-dates and DIY decor, there's a long list of essentials you need to consider. And that, folks, is where the almighty wedding coordinator comes in.
Hesitant about spending money on one? Don't be. They're well worth the cost. And most importantly, having one will greatly increase your chances of staying sane, so there's that. Because time is money, we went ahead and polled a handful of wedding coordinators to get the inside scoop on every mistake that could ruin your big day. So, listen carefully — this is advice worth heeding.
1. Thinking you can afford a Martha Stewart wedding on a limited budget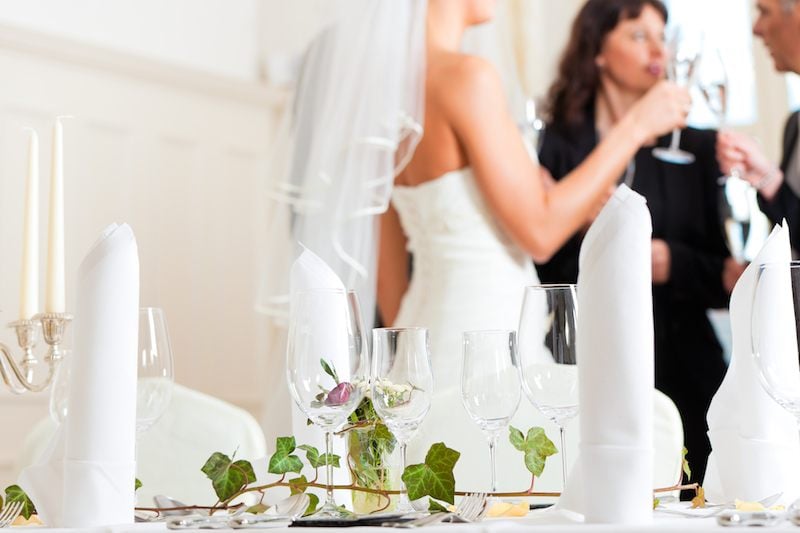 You fancy, huh? Well, that's great, but being fancy doesn't mean that you have to throw an overpriced party. In fact, there are plenty of people out there who have tons of money, but zero taste. So, go with your gut and keep to your own personal style, without expecting something that's out of your price range.
As Sarah White, lead consultant at The I Do List, a company that offers virtual wedding planning services, says, "You cannot afford to have a wedding like you saw in Martha Stewart unless you have a $100,000 budget."
Next: Don't just assume. 
2. Assuming your wedding coordinator will take care of everything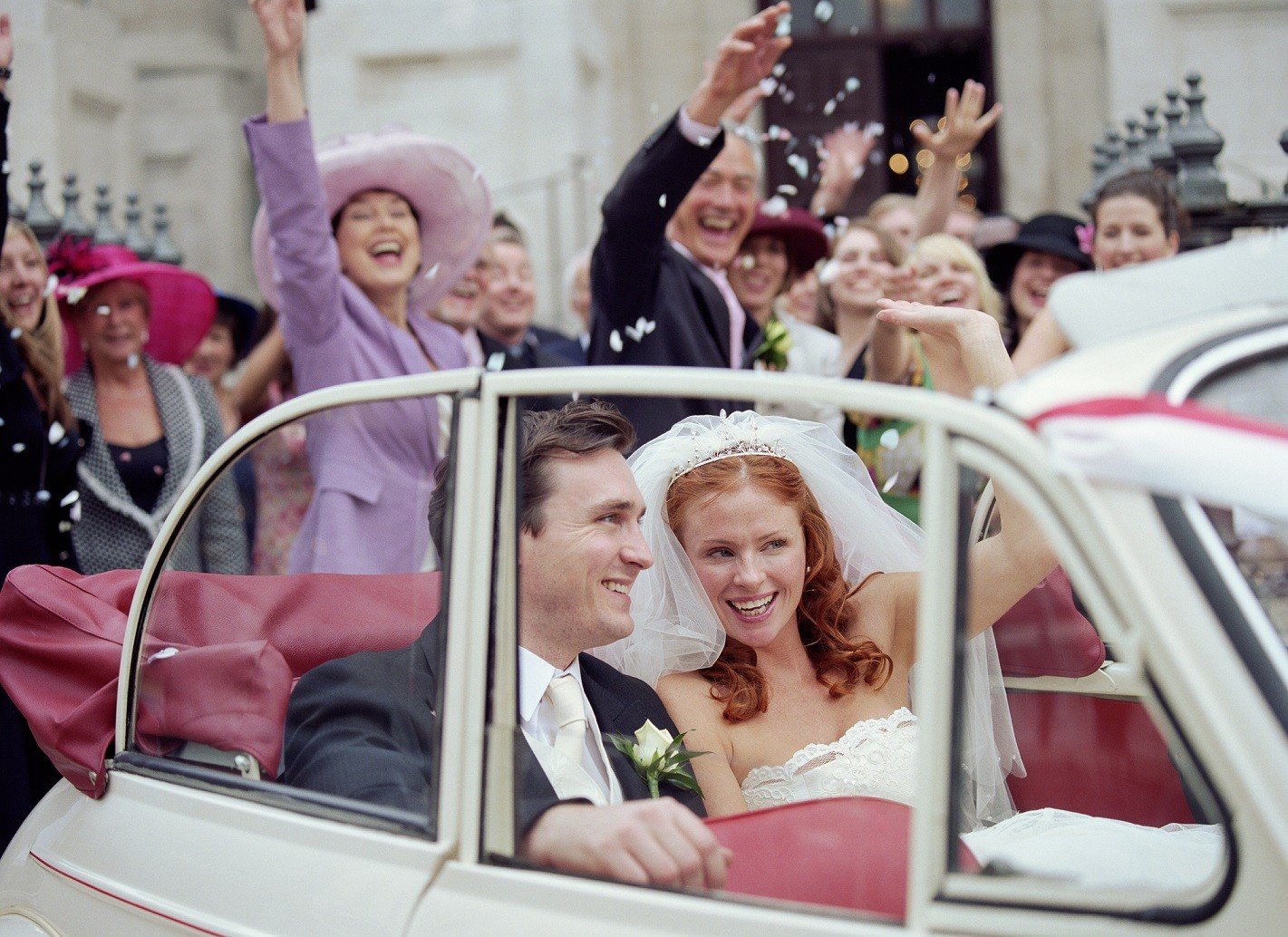 OK, so you may be asking yourself, "Why would I hire someone else if I have to do any of the work?" However, it's still your wedding, which means you need to convey your likes, dislikes, and anything else that may be on your list of must-haves. Wedding coordinators are good, but they're not mind readers.
"When you hire a wedding planner, you still have to be involved in the decision making process," White explains. "We don't make decisions on your behalf."
Next: Music is a very important part of the reception. 
3. Not creating a playlist in advance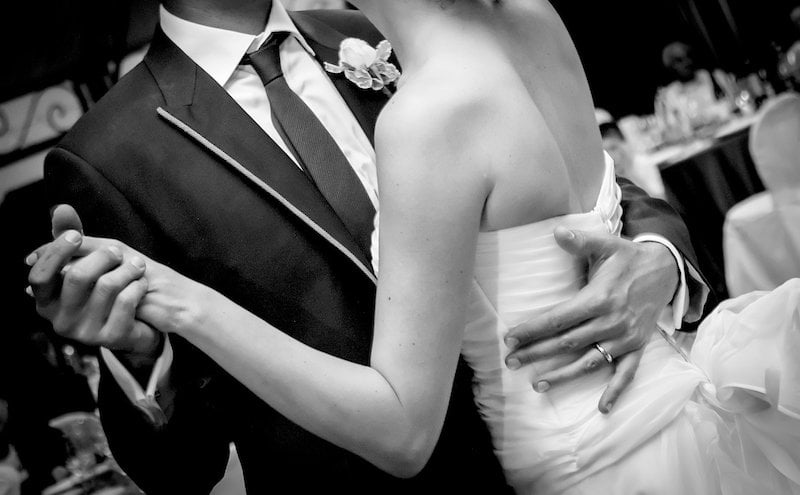 The music comes on, and suddenly you're all, "What! Who 'dis?" Because certainly, you'd never choose this song for your wedding. For this very reason, creating a playlist in advance is absolutely crucial, because you definitely don't want to be running up to the DJ or band every time a new song comes on that you can't stand.
Melissa Hernandez, event producer and consultant in Minneapolis, says that creating a playlist ahead of time is huge. "I always say that you can't think about songs you love on the spot, so make a list as you go the moment you get engaged."
Next: You don't want to risk it with this one. 
4. Not doing a hair and makeup trial before the big day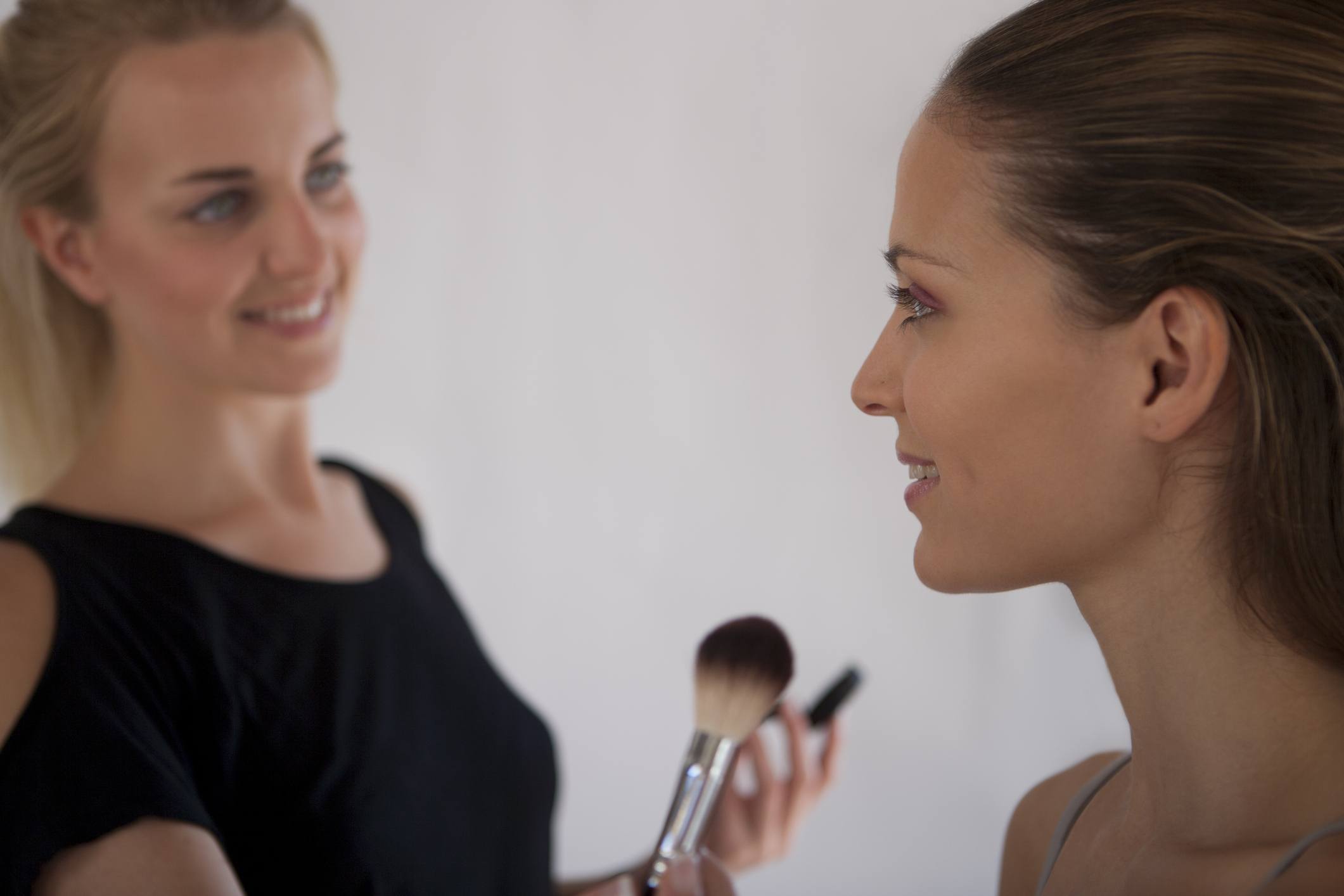 Most brides-to-be are well-aware of this tip, but even those who've planned everything out to a T can sometimes think it's OK to just wing it. Bad idea.
Katelyn McCullough, co-founder of Southern California-based beauty concierge service Elwynn + Cass, LLC, strongly recommends doing a hair and makeup trial well before your wedding date. That way, you know exactly what to expect when the big day arrives, and you won't be stressed or unhappy on your day.
Next: This classic sentiment always rings true, especially when it comes to weddings.
5. Forgetting this: You get what you pay for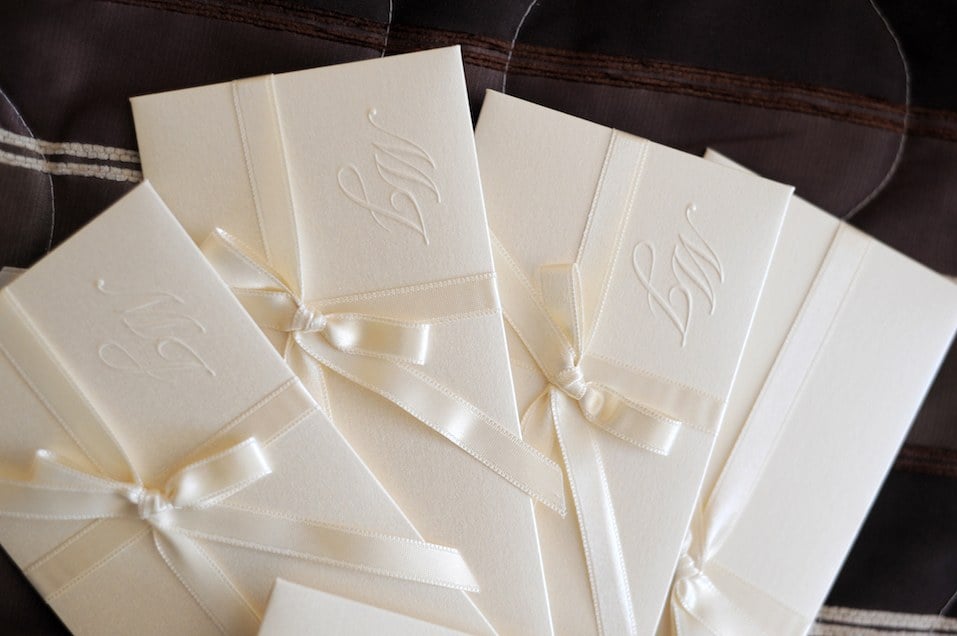 This sentiment applies to so much in life, and weddings are no exception. "You get what you pay for," McCullough explains. "Cheap is not always better, especially when it comes to hair/makeup, flowers, and coordination. The pricing is a reflection of experience and is worth the extra money for a stress free day."
Next: You don't want to mess this up. 
6. Failing to relay the final seating charts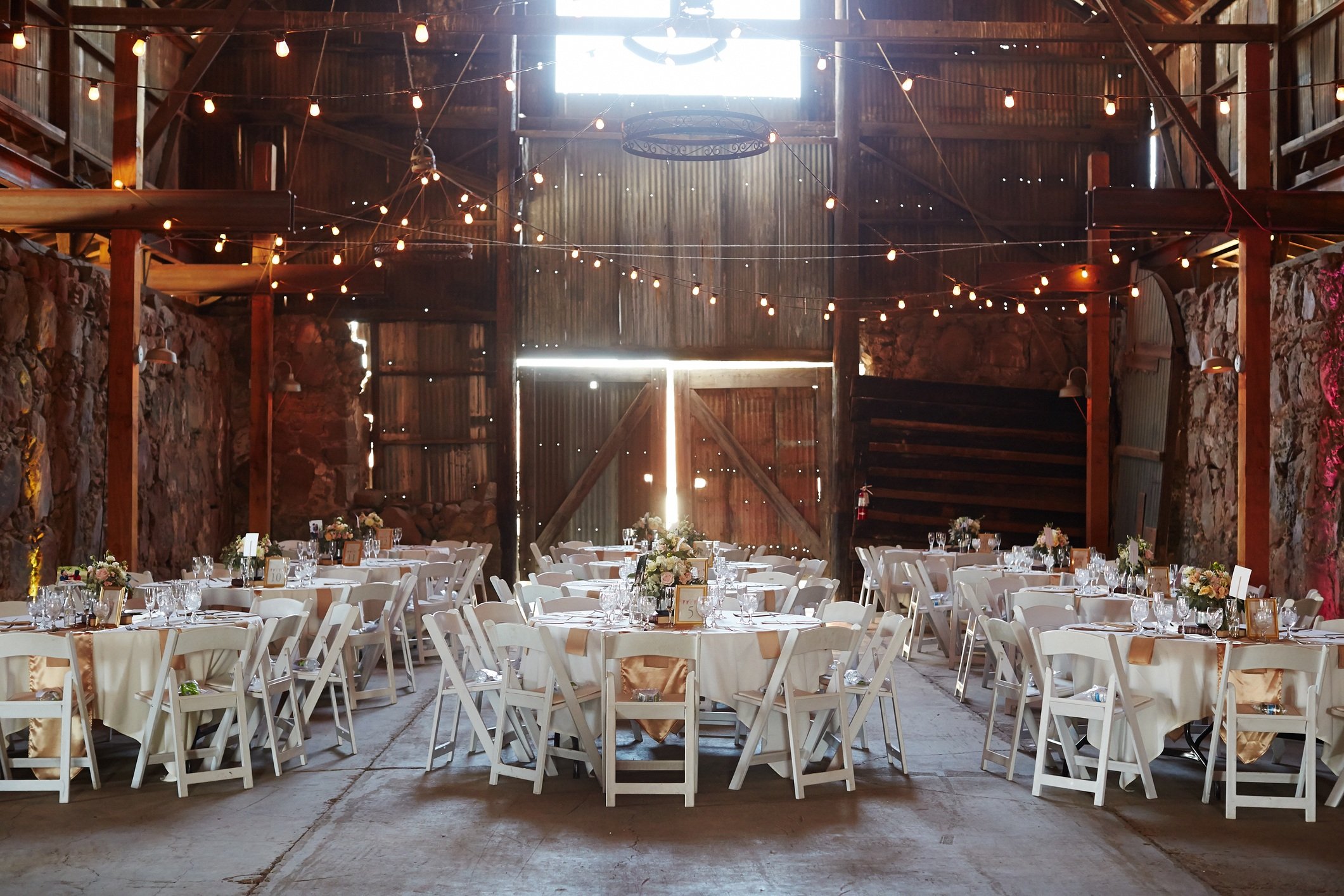 It's likely that the final seating chart won't be available, or determined, until the 11th hour. However, making sure you get it to your planner the night before is crucial. Not only do they need the actual seating chart, but they need to know which table numbers go where so they can set up accordingly.
As Courtney Lutkus of Simpy Radiant Events in Orange County, California tells us, "Clients have a tendency to stay up late the night before making changes and forget to tell the planner."
Next: Photos last a lifetime, which means that planning is key. 
7. Not having a photo timeline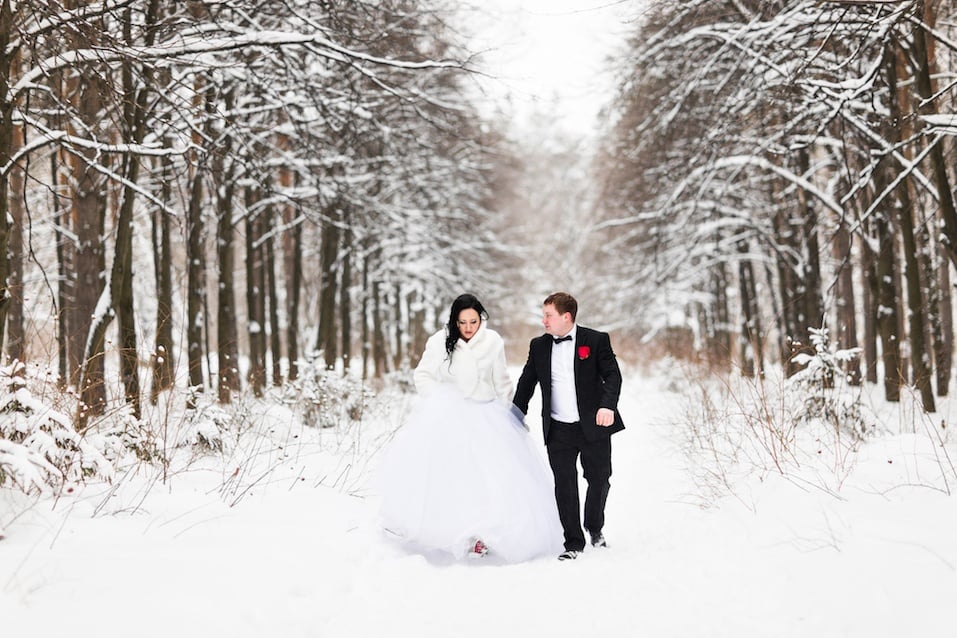 Think you'll be able to do it all at the reception? Think again. Establishing a photo timeline in advance is imperative. In fact, it's probably one of the single most important things a couple can do during the planning process. And one wedding photographer tells us why.
Immediately following the ceremony, people are excited, everyone's together, and the partying typically gets underway, which is exactly why Jamie Weaver of Dream Weaver Photos in Savannah, Georgia, says having a photo timeline is key. "People tend to get sweaty, get drunk, go to the bathroom, take a smoke break or leave and we never have the same beautiful backdrop or the best looking people," Weaver says. If you're looking to avoid this type of situation, be sure to take this tip seriously.
Next: You won't get by without taking at least a couple days off.
8. Thinking that you can plan a wedding without taking any time off to do so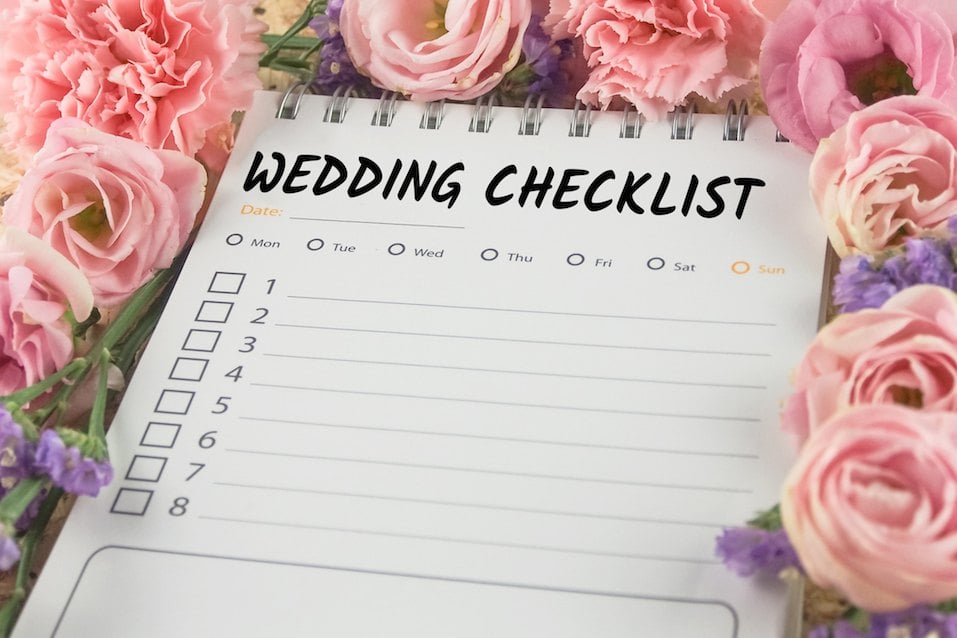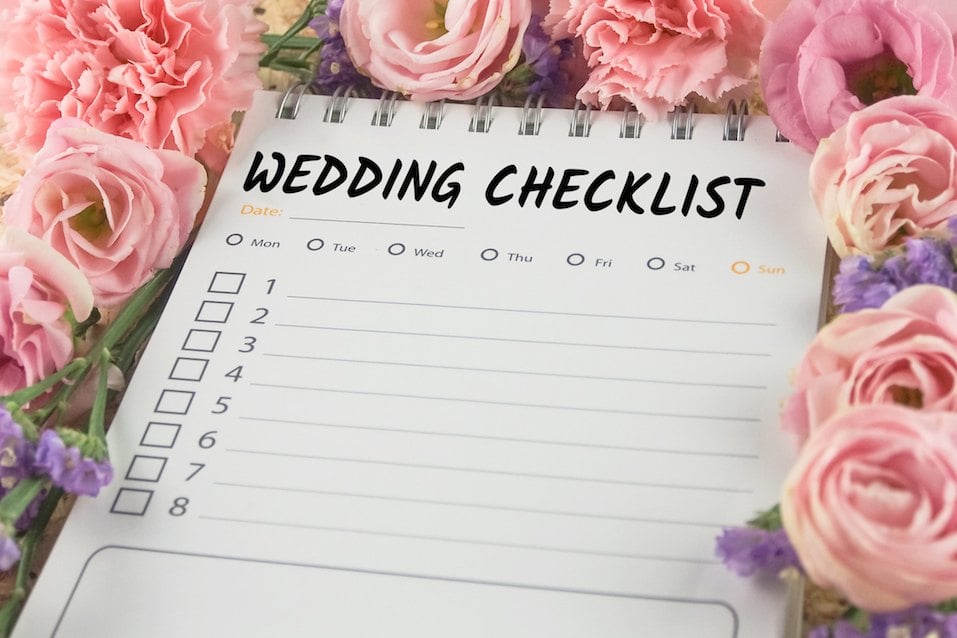 You will need to take time off in order to plan your wedding, warns Danielle Rothweiler, owner of Rothweiler Event Design, a full service wedding planning company in New York. So, beware, and plan your PTO days accordingly. "You will have to take time off from work when wedding planning," Rothweiler says. "Many vendors are busy on the weekends with, you guessed it, weddings, so they offer evening hours to accommodate the 9-5ers."
Next: It's your wedding, so do it the way you want.
9. Worrying too much about offending people, because you will offend someone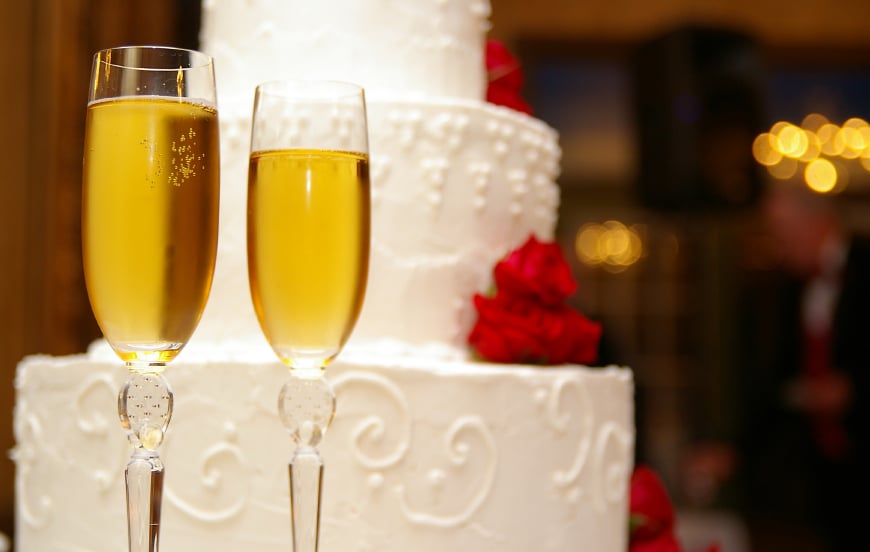 Everyone has their opinions, especially when it comes to planning a wedding. Your soon-to-be mother-in-law doesn't like the venue, your outspoken aunt wishes you'd get married in the family dress. The list goes on. But Rothweiler had some important words of wisdom here.
"You will offend everyone with your wedding plans, so just do what makes you happy and stop worrying about everyone else," Rothweiler says. "This doesn't mean to be a bride or groomzilla, it just means to put yourself first and ignore the onslaught of opinions that will come your way from family members, friends and other wedding guests."
Next: Everyone needs a DD at the end of a fun night. 
10. Not arranging for transportation for your guests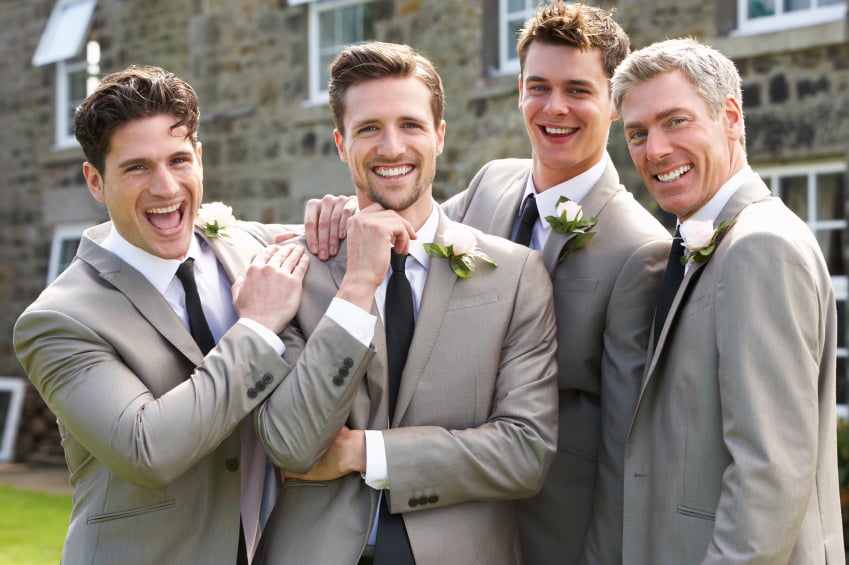 This one is huge, and if you forget it, you could wind up with very drunk, very irritated wedding guests at the end of the night. The solution? Make sure you've arranged for transportation from the reception back to the hotel. "No one wants to think about this at the end of the night," Alexa Kritis, wedding planner and owner of Long Aisle Events, says. "You should want to get into the car and on your way to honeymoon bliss."
Next: It's all about your love for one another, so don't forget to celebrate it. 
11. Forgetting to factor in alone time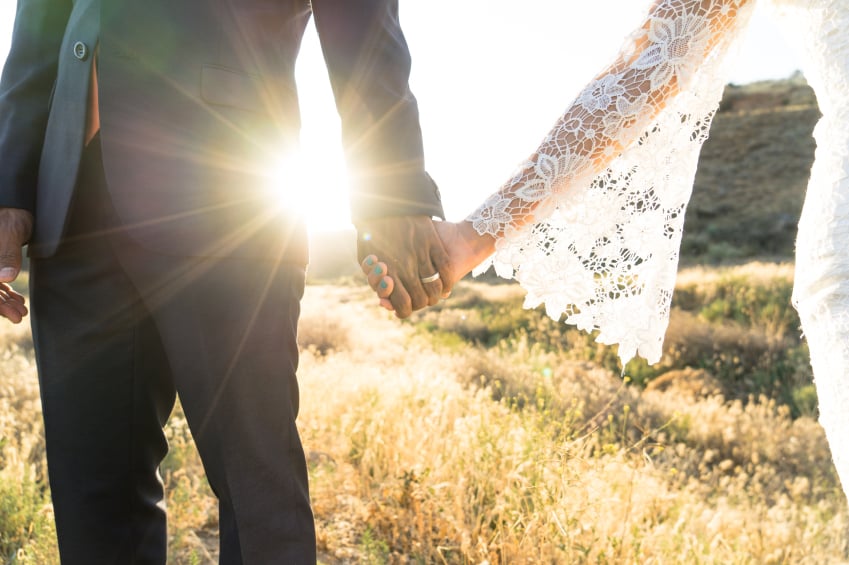 Just remember, it is your day after all! And of course, that means that you should enjoy every last minute with your significant other. In fact, Kritis recommends planning a quick 10 minutes together, just the two of you, immediately following the "I Do's." "A great time to do this is right after the ceremony when everyone is heading to cocktail hour," Kritis says. "You'll be able to sneak away because you are the first ones down the aisle!"
Next: Factor in delays, or your guests may miss the main event. 
12. Not planning for delays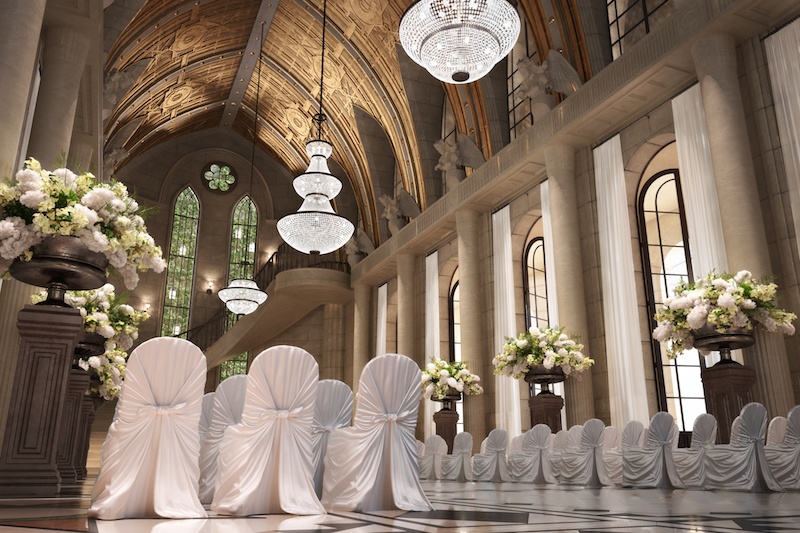 Factoring in room for error will undoubtedly benefit you in the long run. Will everything go exactly as planned and be on time? Maybe, but do you really want to chance it? Absolutely not.
"Give guests ample time to arrive before the wedding ceremony," Brittany Wahhab, wedding concierge at Weddings by Funjet, suggests. For destination weddings in particular, Wahhab notes, "With the uncertainty of weather and other delays, give guests at least 24 hours between arrival and wedding festivities to ensure any delayed friends and family don't miss the big day."
 Next: Make sure you set reasonable expectations. 
13. Expecting your wedding to look exactly like the one you saw on Pinterest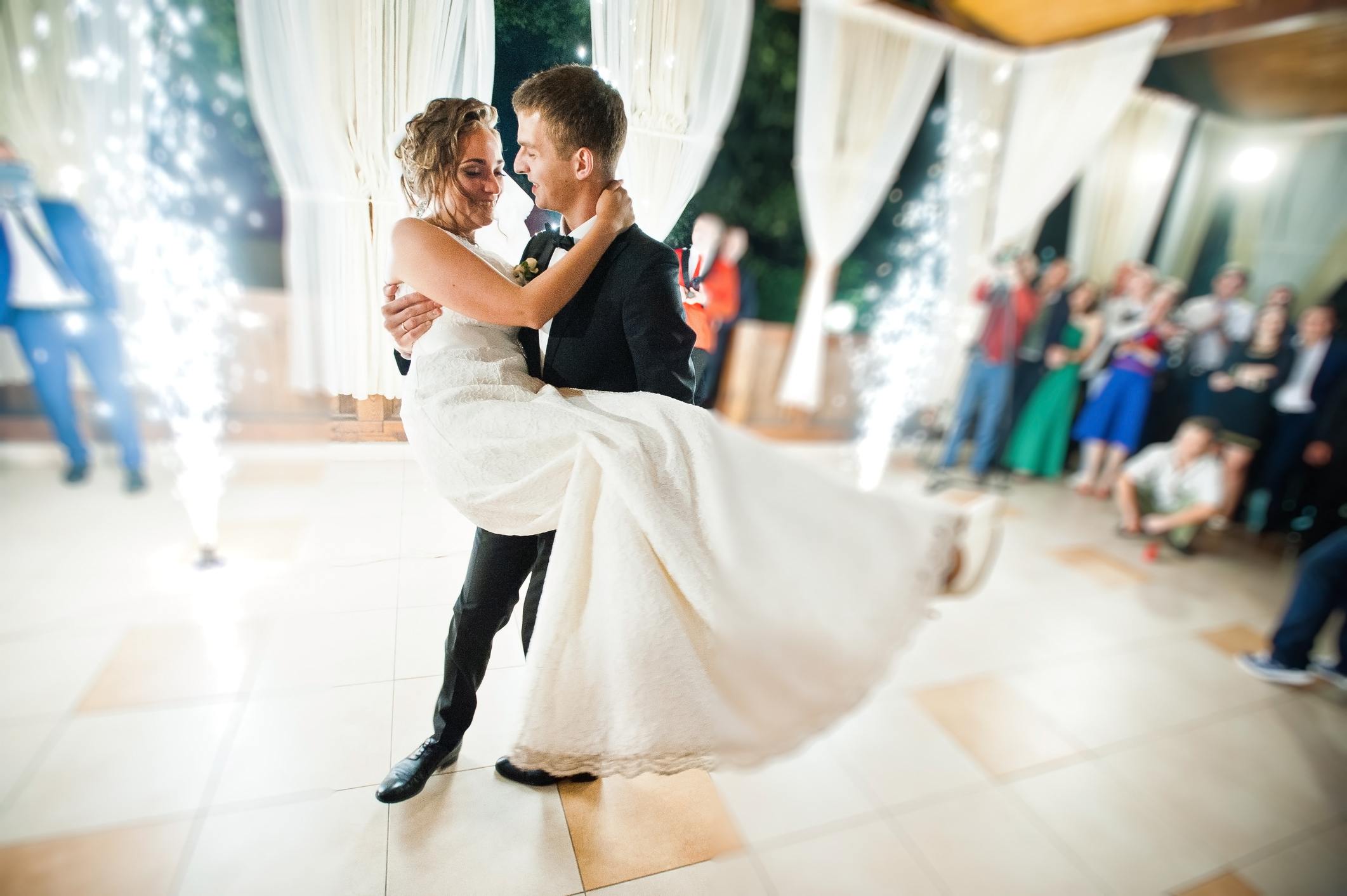 Different budgets, different locations, different people — all factors that come into play. And sorry, but if you're looking for an exact replica of that wedding you once saw on Pinterest, you're not going to get it. However, as Rothweiler recommends, "Use pictures for inspiration instead of wanting a carbon copy of what you see that probably isn't possible. And don't forget to ask your venue what you are allowed to do before you throw down money for design."
Next: This could wind up being a huge mistake. 
14. Not letting the venue or caterers know about any major food allergies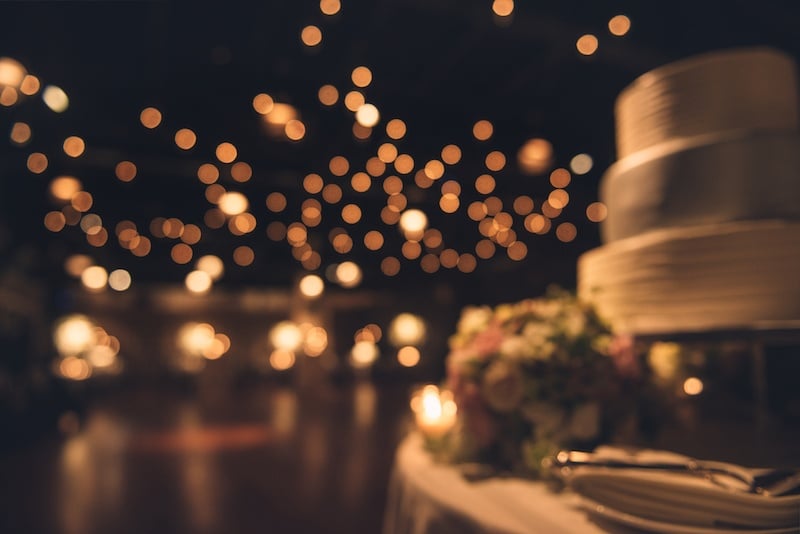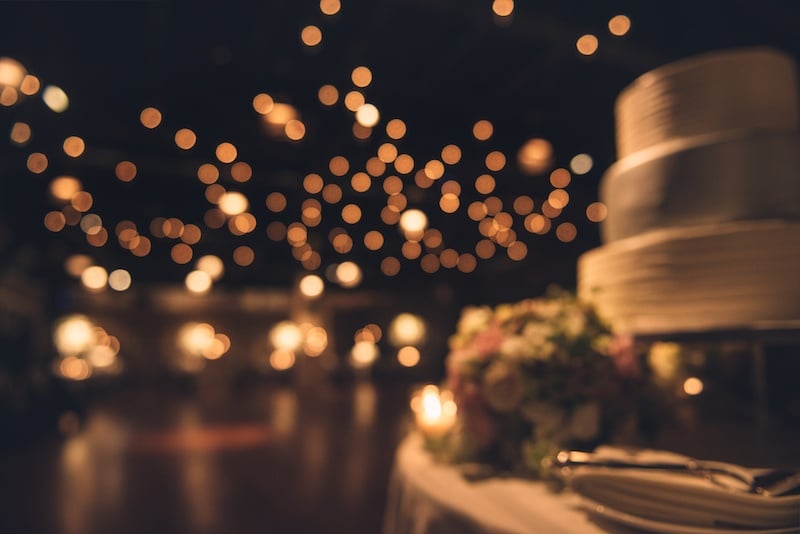 Every individual is responsible for his or her own health and well-being. However, if one of your guests has indicated that they have a severe allergy ahead of time, then it's your responsibility to let your caterers know. "Let your wedding caterers know of any food allergies prior," Cindy Yang, wedding specialist at Divine Events in Las Vegas, says.
Next: This is the only thing that really matters.
15. Losing sight of what really matters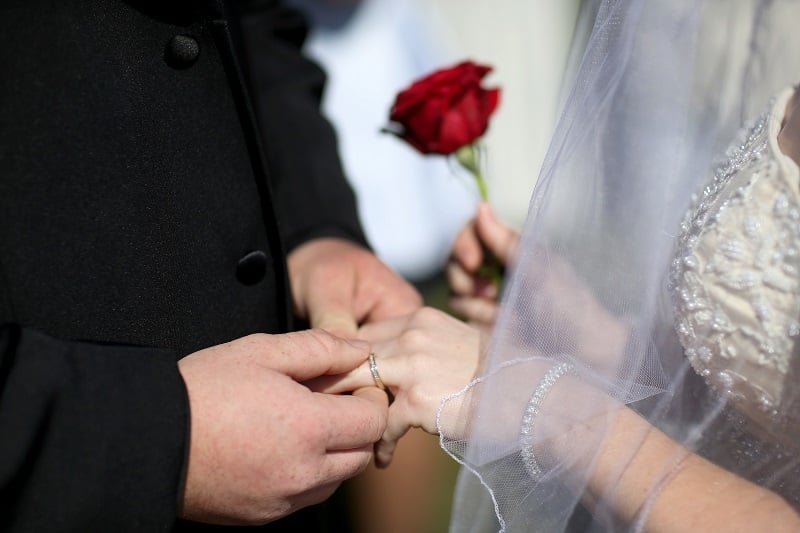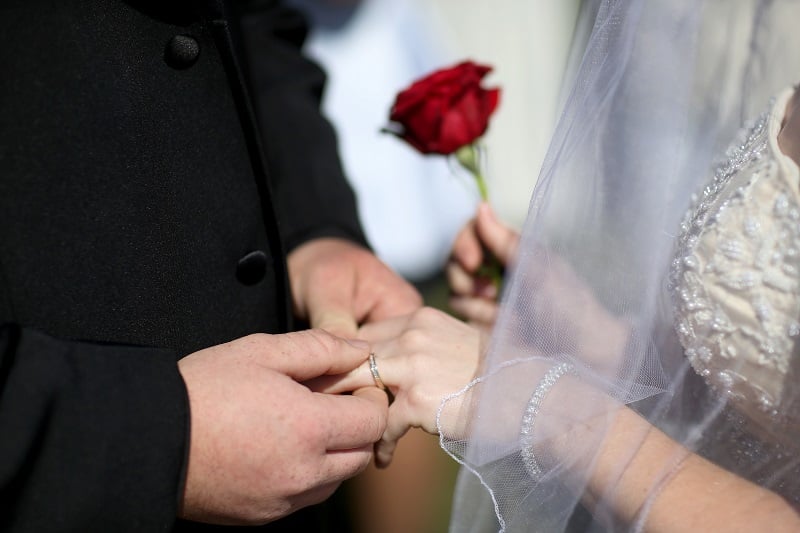 This is by far the most important point, and one worth emphasizing. Every bride and groom need to remember one thing, and that's their love for one another. "At the end of the day, if you get to marry the one you love, nothing else matters," White says. "Seriously. The flowers you've obsessed over for months. The tears you cried over the bad hair trial. The last minute snafu with the caterer."
None of it matters, because throwing a wedding isn't the reason you're getting married in the first place. You're getting married because you want to spend the rest of your life with this person. And that, my friends, is a beautiful thing.
Read more: The Amazing Reasons People Want a Fairy Tale Wedding at Disney
Check out The Cheat Sheet on Facebook!