Weeknight Meals Busy Parents Can Make in 30 Minutes or Less
The kids are hungry and you're exhausted. You need to get dinner on the table fast, and it's all too tempting to fall back on a frozen pizza or delivery, especially if it means avoiding a picky eater meltdown. But busy parents don't have to outsource all the cooking, even if they're short on time. While you may not be able to whip up a gourmet meal every night, you can still feed your family well, even if you don't spend hours in the kitchen. To help you out, we've pulled together these five kid-friendly dinners that go from counter to table in 30 minutes or less.
1. Chicken Bacon and Spinach Spaghetti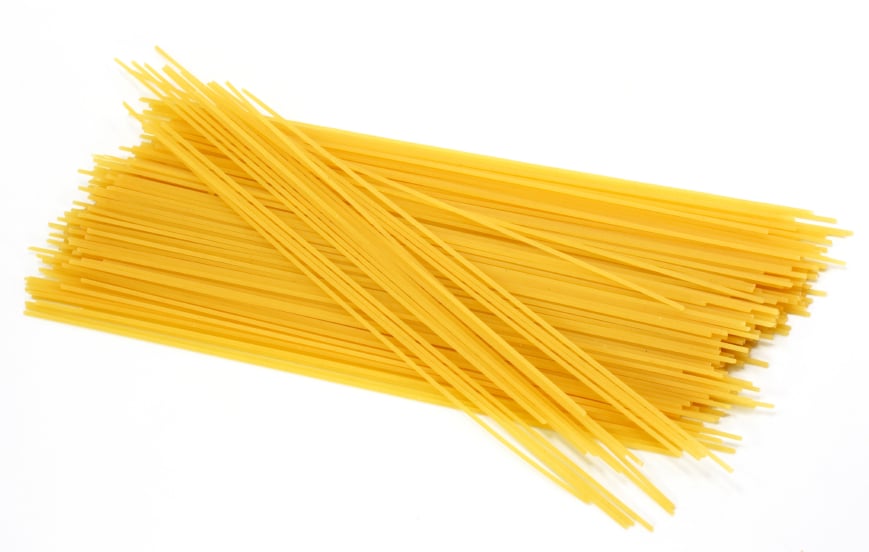 Spaghetti, a perennial favorite with the under-10 set, gets a fun upgrade when it's combined with chicken and bacon. Healthy tomatoes and spinach also make an appearance in this 20-minute dish from Delish, but your kids will probably be too busy wolfing down their noodles to notice they accidentally ate something that's good for them.
Ingredients:
12 ounces spaghetti or angel hair pasta
1 tablespoon extra-virgin olive oil
1 pound boneless skinless chicken breasts
Kosher salt
Freshly ground black pepper
6 slices bacon
2 cloves garlic
2 cups diced tomatoes (canned or fresh)
3 cups baby spinach
½ cup heavy cream
⅓ cup grated Parmesan
Basil, for garnish
Directions: In a large pot of salted boiling water, cook spaghetti or angel hair according to package directions until al dente. Drain and reserve 1 cup pasta water.
Meanwhile, in a large skillet over medium-high heat, heat oil. Season chicken with salt and pepper and cook until cooked through, 4 minutes per side. Transfer to a cutting board and slice into strips.
In a second skillet, cook bacon until crispy. Transfer to a paper towel-lined plate and drain, then chop.
Pour off half the bacon fat and to skillet add garlic, tomatoes, and spinach and season with salt and pepper. Add heavy cream, Parmesan, and ½ cup pasta water and let simmer, then add spaghetti or angel hair and toss until fully coated.
Add chicken and bacon and toss, then garnish with basil and serve.
2. Kitchen-Sink Quesadillas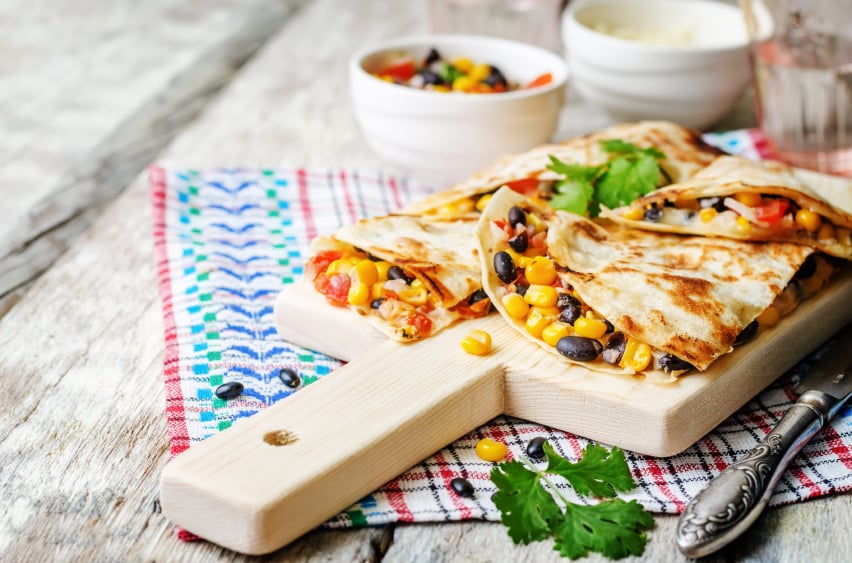 Haven't had time to make your weekly grocery run? You can still put a homemade dinner on the table when you prepare these easy quesadillas, which are made with staples you probably already have on hand, like canned beans, tortillas, and salsa. You'll need fresh lettuce and cilantro to make the accompanying salad, but if the cupboard really is bare, the quesadillas will make a fine dinner on their own. Recipe from Real Simple.
Ingredients:
1 (15½ ounce) can black beans, drained
1 (11-ounce) can corn kernels, drained
¾ cup salsa, drained
8 large flour tortillas
1½ cups (6 ounces) shredded cheddar or Monterey Jack cheese
1 small red onion, thinly sliced
⅓ cup fresh cilantro leaves
½ teaspoon kosher salt
¼ teaspoon black pepper
Juice of 1 to 2 limes
2 tablespoons extra-virgin olive oil
1 head romaine lettuce, sliced 1-inch thick
Directions: Heat oven to 400 degrees Fahrenheit. In a medium bowl, combine the beans, corn, and salsa. Place 4 tortillas on a parchment- or foil-lined baking sheet.
Sprinkle the tortillas with half the cheese. Using a slotted spoon, top with the bean mixture. Sprinkle with the remaining cheese; top with the remaining tortillas.
Bake the quesadillas until the cheese has melted, 5 to 7 minutes. Transfer to a cutting board.
Meanwhile, in a large bowl, combine the onion, cilantro, salt, pepper, lime juice, and oil. Add the lettuce and toss.
Cut each quesadilla into 6 wedges. Serve with the salad.
3. Chili Mac and Cheese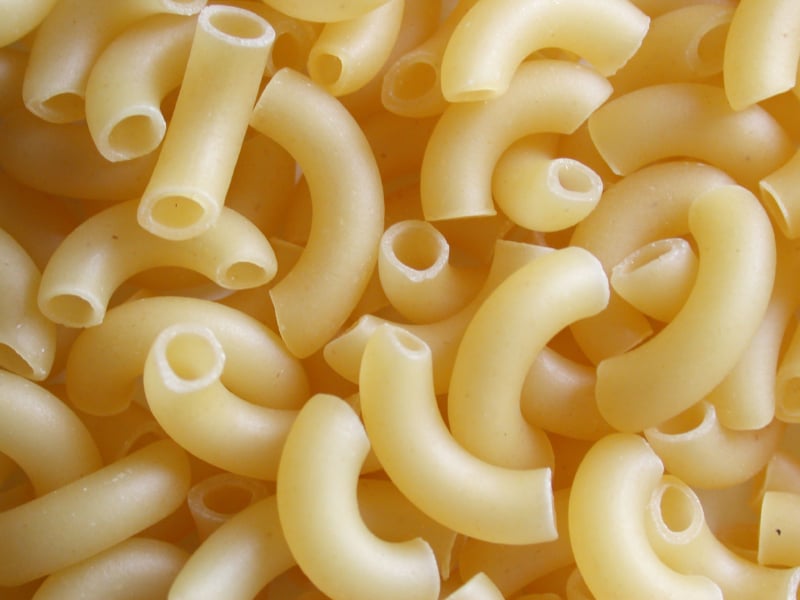 You only need one pot and 30 minutes to create this entirely-from-scratch chili mac and cheese.  Made with whole-wheat pasta, beans, and ground turkey, it's a dish that manages to be both healthy and crowd-pleasing at the same time. Plus, this recipe from Well Plated by Erin yields a generous 6 servings, so you'll have plenty of leftovers for tomorrow's lunch.
Ingredients:
1 tablespoon extra-virgin olive oil
1 small yellow onion, diced
1 pound extra-lean ground turkey
1 jalapeño pepper, seeded and diced
1 tablespoon, plus 1 teaspoon chili powder
2 teaspoons cumin
2 teaspoons coriander
¾ teaspoon garlic powder
½ teaspoon kosher salt
¼ teaspoon black pepper
2 cups low-sodium chicken stock
1 (15-ounce) can low-sodium black beans, rinsed and drained
1 (15-ounce) can low-sodium red kidney beans, rinsed and drained
1 (15-ounce) can tomato sauce
1 (10-ounce) can diced tomatoes with green chilies, undrained
2 cups uncooked whole wheat elbow macaroni noodles, about 8 ounces
1 cup freshly shredded reduced fat sharp cheddar cheese, plus additional for serving
Sliced green onions, for serving
Directions: Add the oil to a Dutch oven or large pot and heat over medium-high. Add the onions and sauté for about 4 minutes, until they start to soften. Add the ground turkey, jalapeño, chili powder, cumin, coriander, garlic powder, salt, and pepper. Cook until the meat is no longer pink, stirring frequently and breaking apart any large clumps of turkey as you do so.
Add the chicken stock, black beans, kidney beans, tomato sauce, and diced tomatoes with juice, and macaroni to the pot and stir to combine. Bring to a gentle boil, then reduce to a simmer and cover. Cook until the pasta is al dente, about 10 minutes. Remove pan from heat.
Stir in the cheese. Ladle into bowls and top with additional shredded cheese and sliced green onions.
4. Healthy Chicken Chow Mein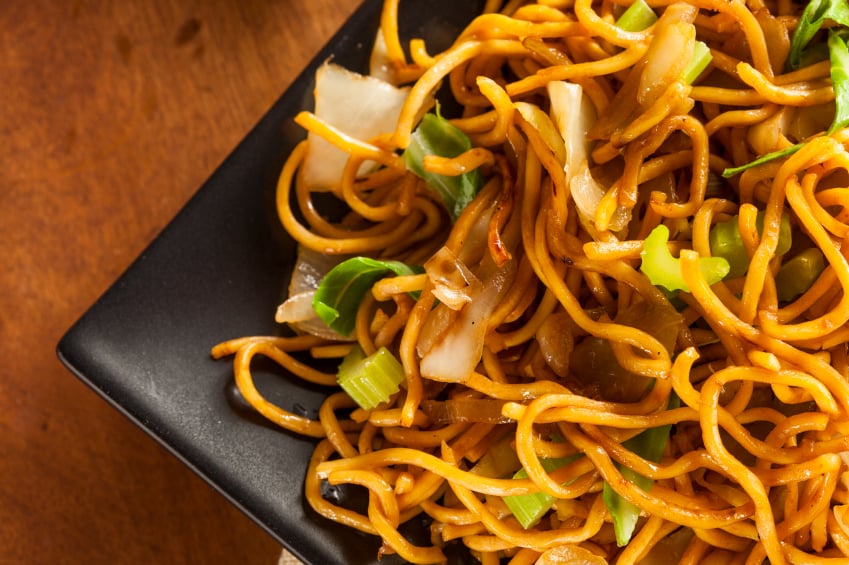 Even kids who turn their noses up at vegetables may have a change of heart when they taste this homemade chicken chow mein. A tasty sauce made with a mix of broth, soy sauce, oyster sauce, and brown sugar is healthier than a store-bought version, but still likely to appeal to the palate of young diners. Using a mix of frozen stir fry vegetables speeds up the prep of this simple dish, which is ready in under 30 minutes. Recipe from The Seasoned Mom.
Ingredients:
8 ounces angel hair pasta
2 teaspoons sesame oil
3 tablespoons chicken broth
3 tablespoons soy sauce
1 tablespoon oyster sauce (optional)
1 tablespoon brown sugar
1 teaspoon cornstarch
1 clove garlic, minced
½ pound boneless, skinless chicken breast, cut into thin strips
2 cups finely shredded cabbage
1 (16-ounce) package frozen stir fry vegetable blend, slightly thawed
½ cup canned sliced bamboo shoots, drained
Directions: Cook pasta according to package directions. Drain, rinse, and transfer to a large bowl, then toss with the sesame oil.
In a small bowl, whisk together the broth, soy sauce, oyster sauce, brown sugar, and cornstarch. Set aside.
Heat a wok or large skillet over medium-high heat. Coat with non-stick cooking spray. Add the garlic and chicken and cook for about 3 minutes, until meat is no longer pink. Remove chicken from pan and transfer to a plate or bowl. Cover with foil to keep warm.
Add the cabbage, stir fry vegetables, and bamboo shoots to the pan. Stir fry for 2 to 3 minutes. Remove vegetables from pan or wok and set aside. Add pasta to the pan and cook for 2 minutes. Pour in the sauce mixture and return the vegetables and meat to the pan. Cook for another 2 minutes, until sauce thickens. Serve.
5. Chicken Tenders with Honey-Mustard Sauce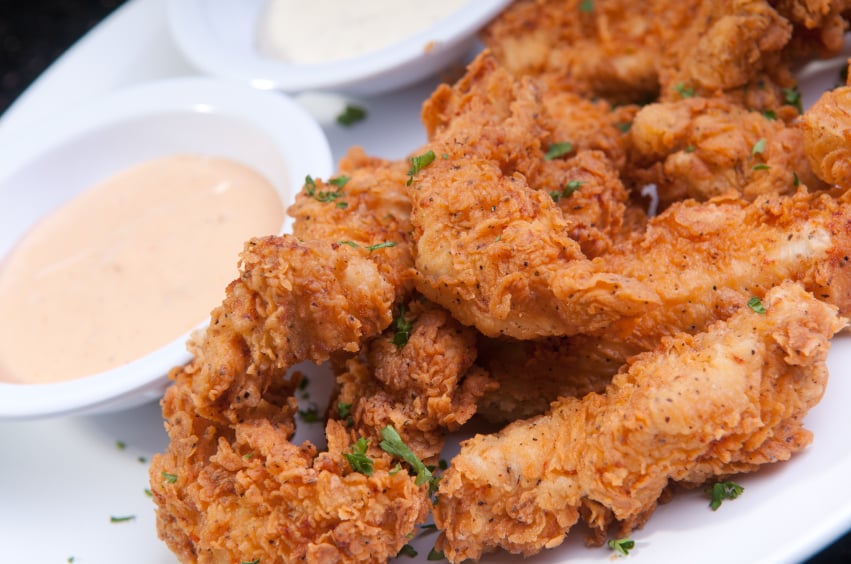 What kid doesn't love chicken tenders? You won't feel guilty about letting them indulge in their favorite meal when you're feeding them ones you've made yourself from scratch. Serve these crispy chicken fingers with a side of honey-mustard dipping sauce and your kids' favorite vegetable for a complete meal. Recipe from Food Network.
Ingredients:
For the chicken tenders
Peanut oil, for frying
2 pounds boneless, skinless chicken breasts
3 eggs
1 cup all-purpose flour
2 cups panko bread crumbs
1 teaspoon garlic powder
1 teaspoon lemon-pepper
½ teaspoon cayenne
½ teaspoon salt
½ teaspoon pepper
For the honey mustard
½ cup Dijon mustard
½ cup honey
2 tablespoons mayonnaise
1 tablespoon lemon juice
Salt and pepper
Directions: Preheat oil to 350 degrees Fahrenheit.
Cut the chicken breasts into long strips and set aside. Beat the 3 eggs in a separate bowl and measure the flour into another separate dish.
Measure the panko into a pie plate or shallow bowl and season with garlic powder, lemon-pepper, cayenne, salt, and pepper.
Dip the chicken strips into the flour, the beaten egg, and then dredge them into the seasoned panko.
Fry in the hot peanut oil for 6 to 8 minutes, until golden brown, and remove to a paper towel lined sheet tray. Serve with honey-mustard sauce.
To make the honey-mustard sauce, mix all the ingredients in a small bowl and season with salt and pepper. The sauce can be held in the refrigerator for a week.
Follow Megan on Twitter @MeganE_CS