It's Not Just Weinstein: Other Celebrities Accused of Sexual Misconduct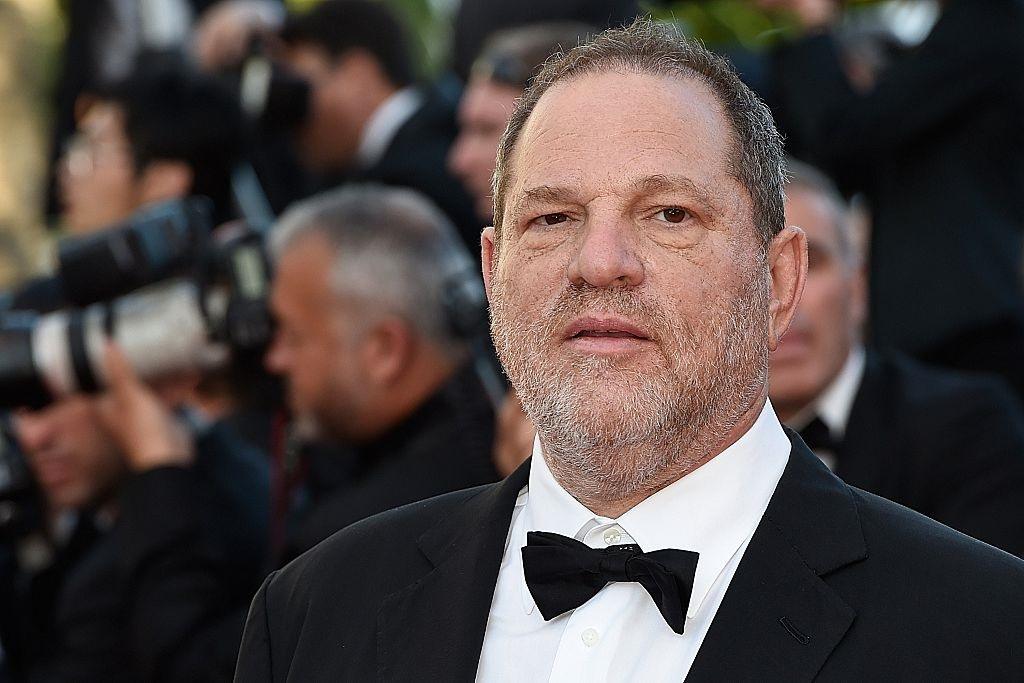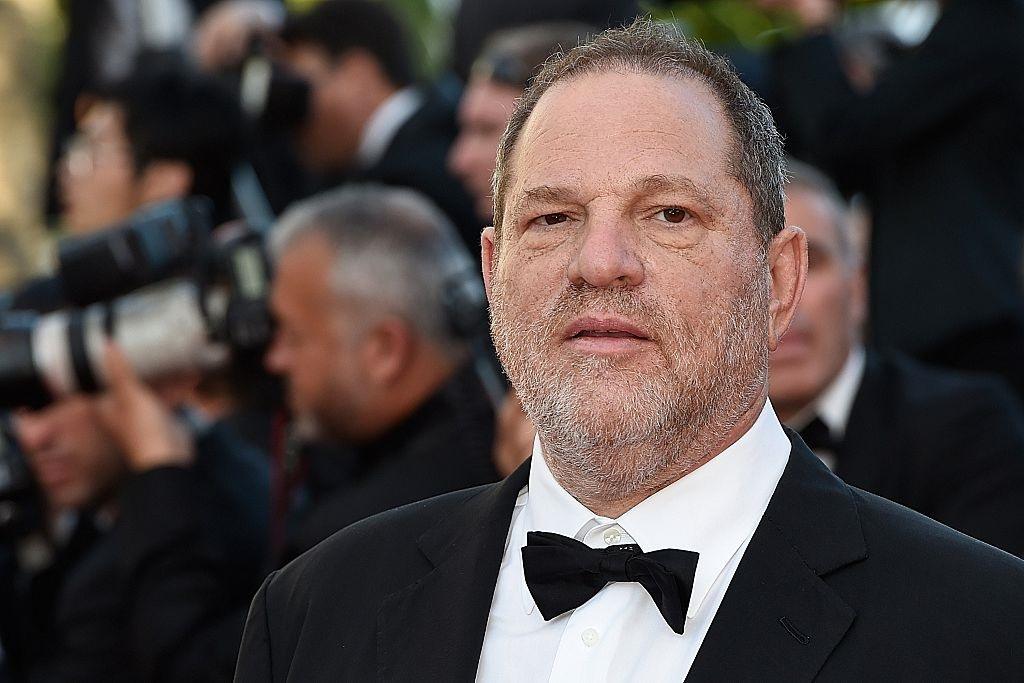 The revelations of Hollywood about famous film producer and Miramax co-founder Harvey Weinstein are stunning. Although he apparently had a poor reputation for his treatment of women, few outside the industry knew the extent of his dark private life. Several actresses, including high profile names such as Gwyneth Paltrow and Angelina Jolie, have come out with accusations of sexual misconduct against Weinstein.
In total, at least 24 actresses have said that they were either harassed or assaulted by Weinstein. This is all clearly despicable, but if there is one positive, it's that it's shedding light on the rampant abuse of status and power in society, and how it can lead to the normalization of predatory behavior. It's not just Weinstein, either; plenty of famous people have been accused of heinous acts of sexual violence, including President Trump. Here are 15 other big names from the entertainment industry that have been accused of some form of sexual misconduct.
15. Ben Affleck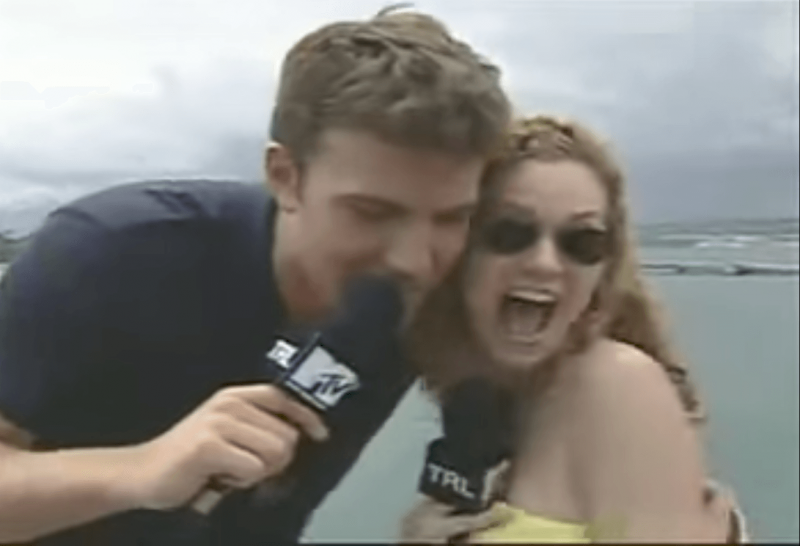 When the news came down about Weinstein, Ben Affleck – who got his big break in the Miramax produced Good Will Hunting – was one of the first actors to line up and condemn him. Affleck wrote the following on his personal Twitter account:
Saddened and angry … a man who I worked with used his position of power to intimidate, sexually harass and manipulate many women over the decades.
But there was a problem here. Apparently, Affleck isn't so innocent, either. In an old episode of MTV's Total Request Live, he not-so-sneakily groped host Hilarie Burton's breast. Affleck has since apologized for what he did, but others have come out and accused Warner Bros.' "Batman" of inappropriate groping. So much so, that some on Twitter have taken to calling him "Buttman."
Next: Does it run in the family?

14. Casey Affleck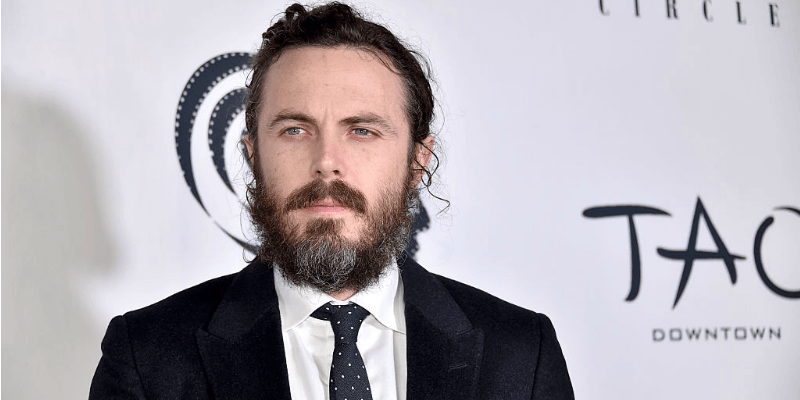 Then, of course, there is Affleck's younger brother, Casey Affleck. Back in 2010, while filming the movie I'm Still Here, two women filed sexual harassment suits against Affleck. Among the claims were that Affleck crawled into bed with one of the women while she was sleeping, and that he ordered a subordinate to allow him to expose himself to them.
It was largely forgotten about after it was settled outside of court, and Affleck has consistently denied the allegations. But it all came to light again in January, when Affleck was announced as a candidate to win an Oscar for his performance in Manchester by the Sea.
Next: Rumors about this movie star's sexuality have been around for decades.
13. John Travolta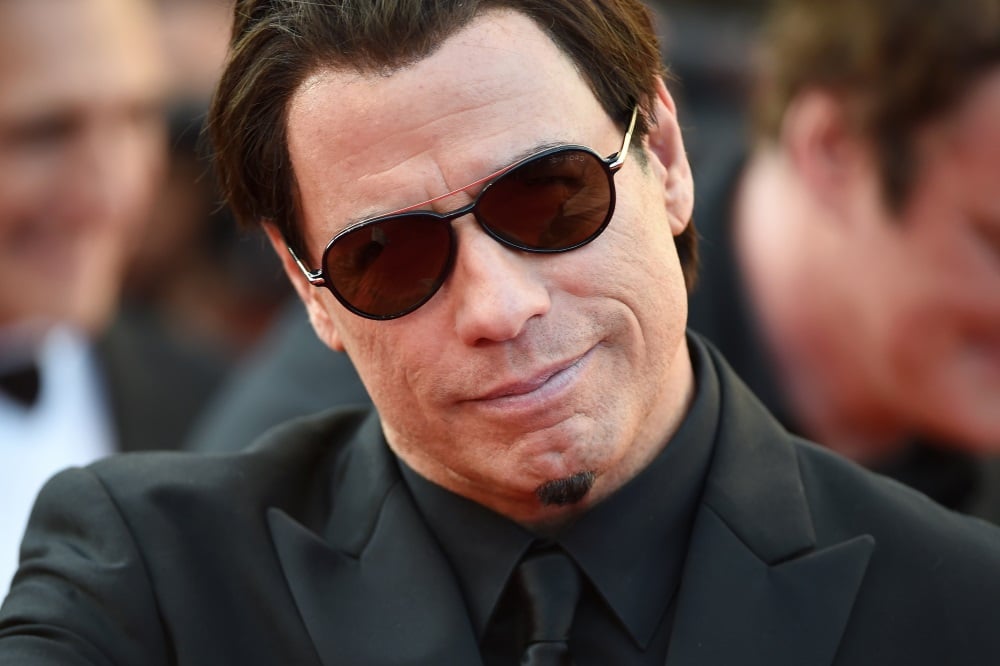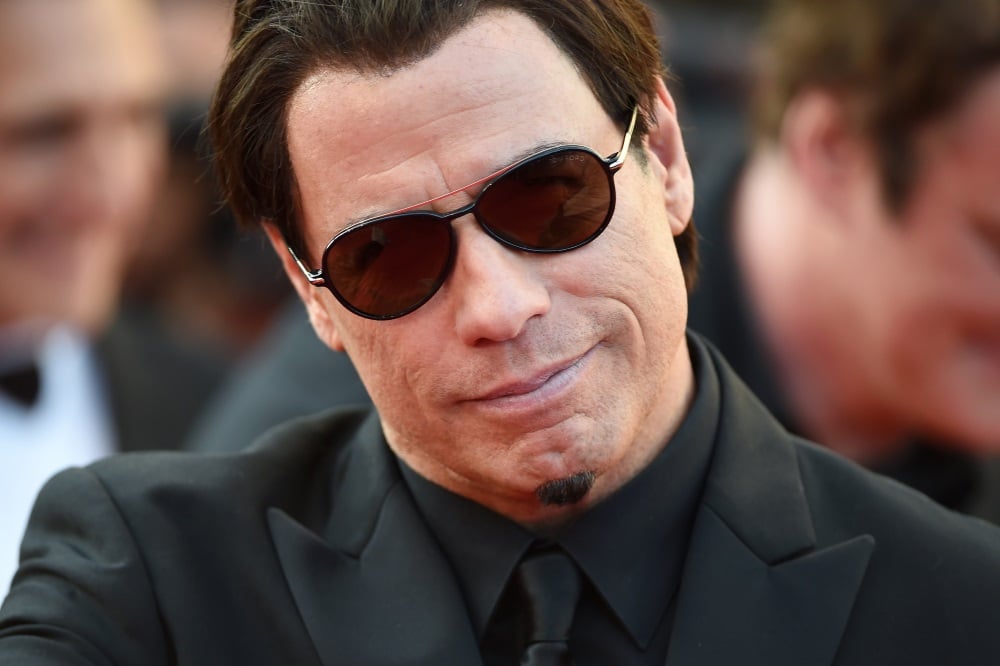 Famous Pulp Fiction actor John Travolta is famous for his strange personal life, including his involvement in Scientology. Travolta has also been dodging homosexuality rumors for much of his career, despite being married to former actress and model Kelly Preston for over 25 years.
In 2012, a masseur at a high-end hotel in New York City accused Travolta of groping him during a neck massage. According to reports, Travolta encouraged the man to drink with him during the massage and strongly indicated that he wanted more than just a rub-down.
Shortly after that incident came to light, other men have come forward with similar stories about Travolta, including another masseur, a hotel worker, and a cruise ship employee.
Next: One of the biggest names in music is also involved in sexual misconduct claims.
12. Britney Spears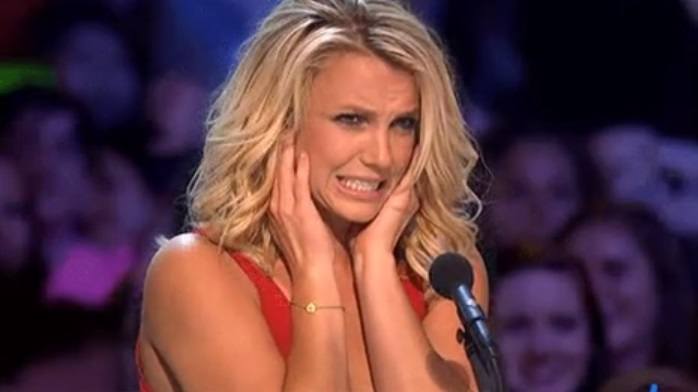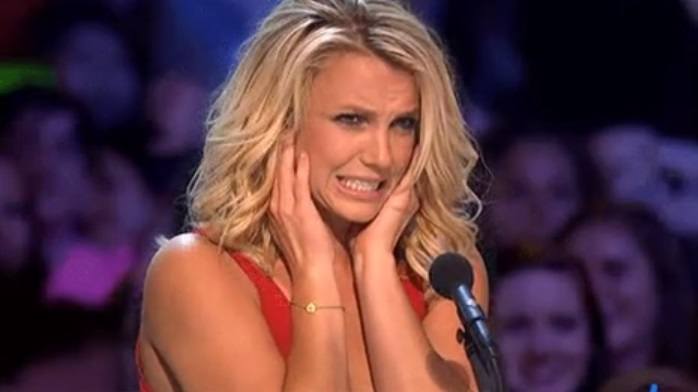 Although it's often men involved in public cases of sexual misconduct, women aren't immune to abusing their position of power. Singer Britney Spears has been accused by her former bodyguard of constant sexual harassment, saying that she would frequently expose herself or attempt to trick him into coming into her bedroom when she was either naked or wearing suggestive clothing.
On one occasion, the bodyguard said that he could hear her referring to him by using a gay slur when he walked out of her bedroom following her advances. Not only was it sexual harassment, but the environment described was extremely hostile.
Next: He used to be a household name. Now dozens of women have come forward.
11. Bill Cosby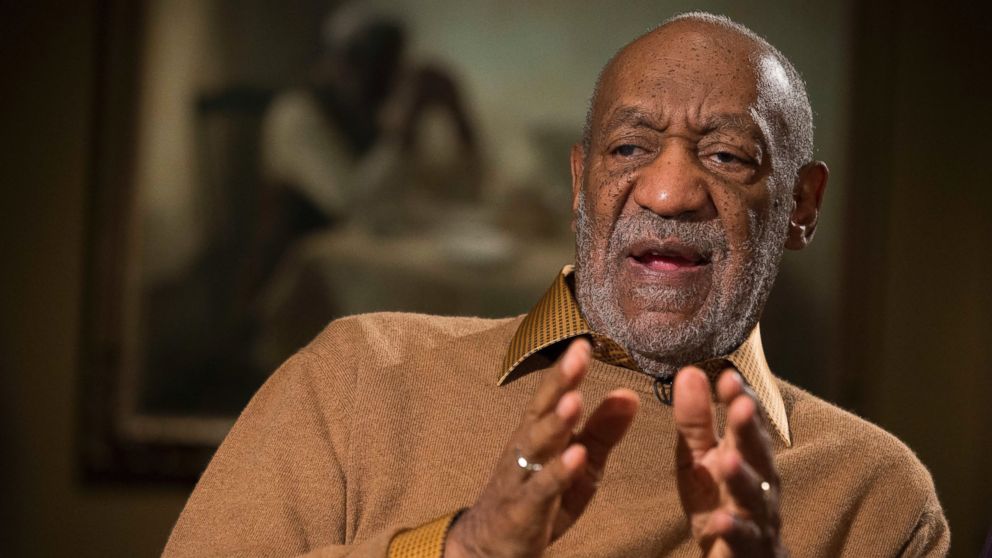 The stuff about actor and comedian Bill Cosby goes beyond sexual harassment and groping and into the dark realm of drugged drinks and rape. There have been dozens of women to bring accusations against the entertainer, but it wasn't until 2017 that he finally went to trial on three counts of aggravated indecent assault.
Cosby was acquitted by a jury that was unable to come to a unanimous decision, but that doesn't clear his name. The notable accusations against Cosby throughout his career include inappropriate advances toward Lou Ferrigno's ex-wife, Carla Ferrigno, in 1967, as well as drugging and raping former Playboy Bunny Victoria Valentino in 1969. And that doesn't even really scratch the surface of all that Cosby has been accused of doing.
Next: This famous actor apologized for his bad behavior, kind of.
10. Dustin Hoffman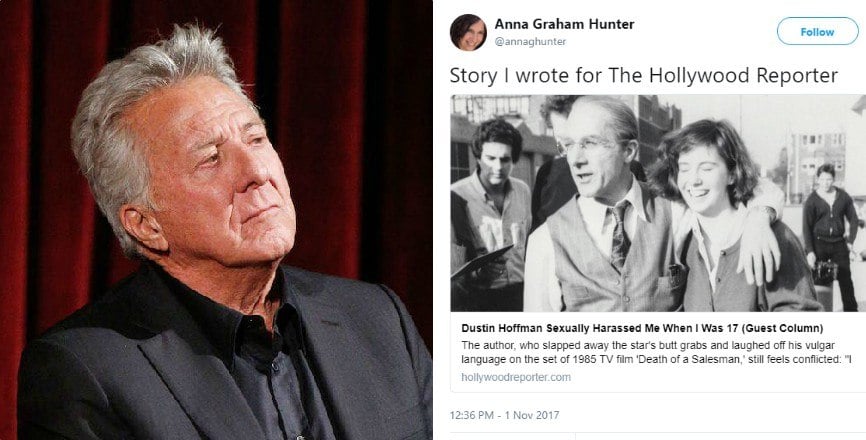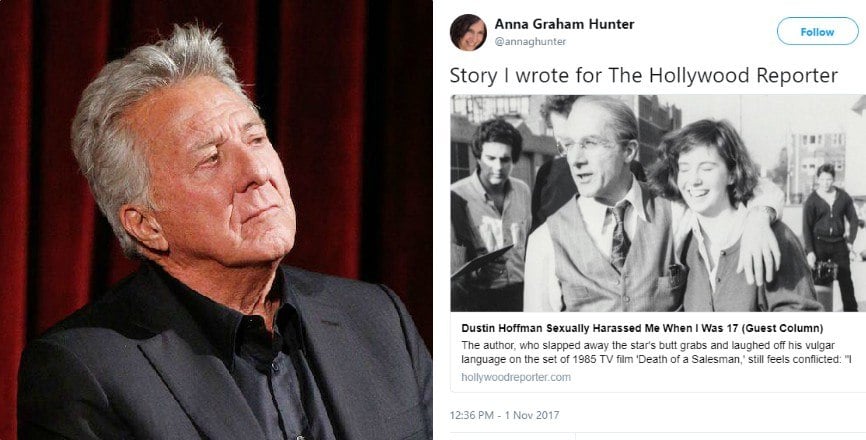 Writer Anna Graham Hunter stated Dustin Hoffman groped her many times and "talked about sex in front of me" when she interned on the set of Death of a Salesman. He also faced allegations from TV writer Wendy Riss Gatsiounis, who told Variety he propositioned her in a 1991 meeting.
The Rain Man actor apologized: "I have the utmost respect for women and feel terrible that anything I might have done could have put her in an uncomfortable situation. I am sorry. It is not reflective of who I am."
Next: Cher was accused of helping to cover up sexual assault.
9. Cher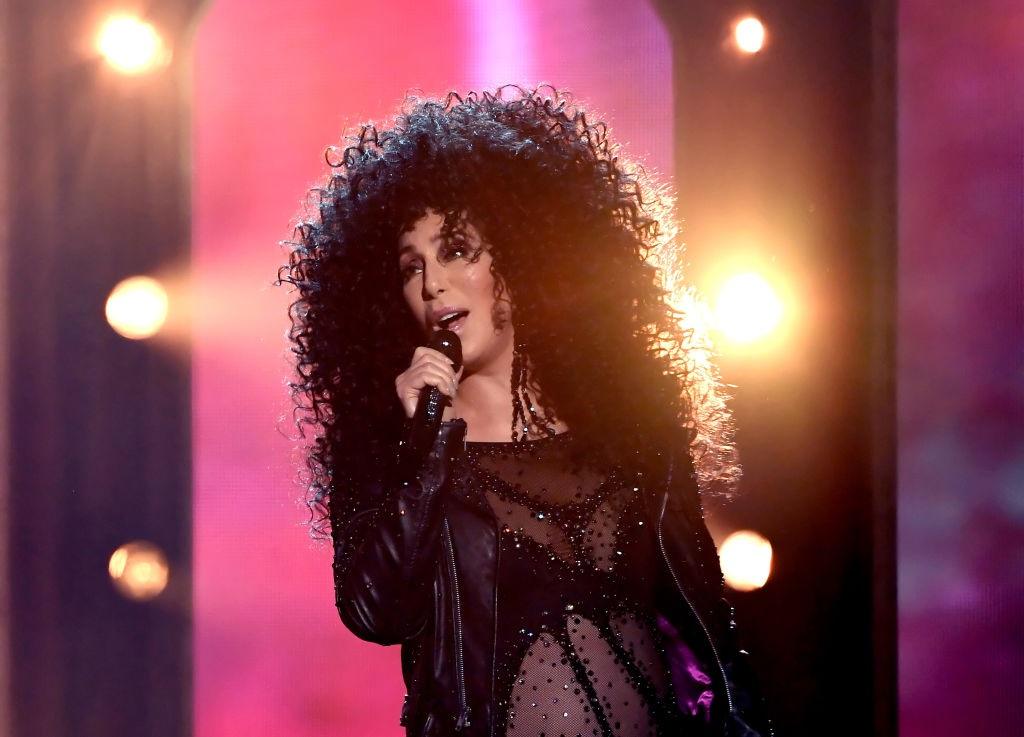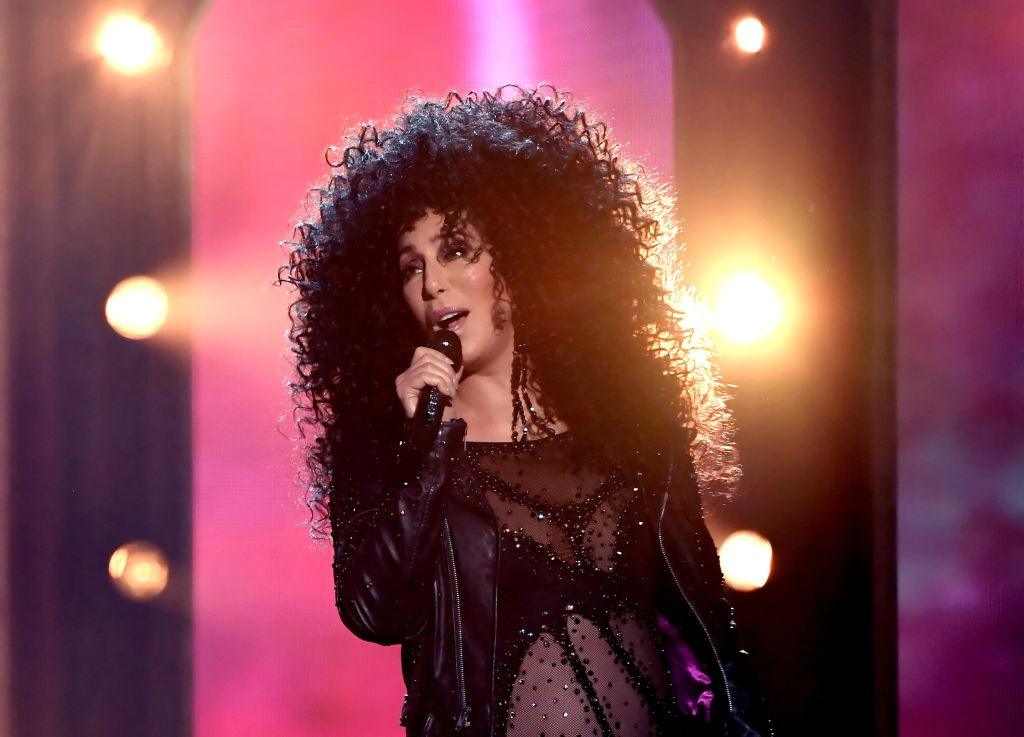 Although she isn't guilty of any sexual harassment or other sex crimes that we know of, Cher has been accused of attempting to cover up sexual assault among the dancers on her "Dressed to Kill" tour. According to reports, one of her male dancers attempted to pressure one of her female dancers into having sex with him. When she refused, he became angry.
Apparently, there had also been numerous complaints of a dancer assaulting a female fan. The other dancers were instructed not to tell anyone about what had happened, and the dancer accused of the assault was never fired. However, the three dancers that teamed up to report the assault were promptly let go. Other allegations toward Cher involve racist statements made when selecting dancers for her tour.
Next: A famous, former Fox News host makes the list.
8. Bill O'Reilly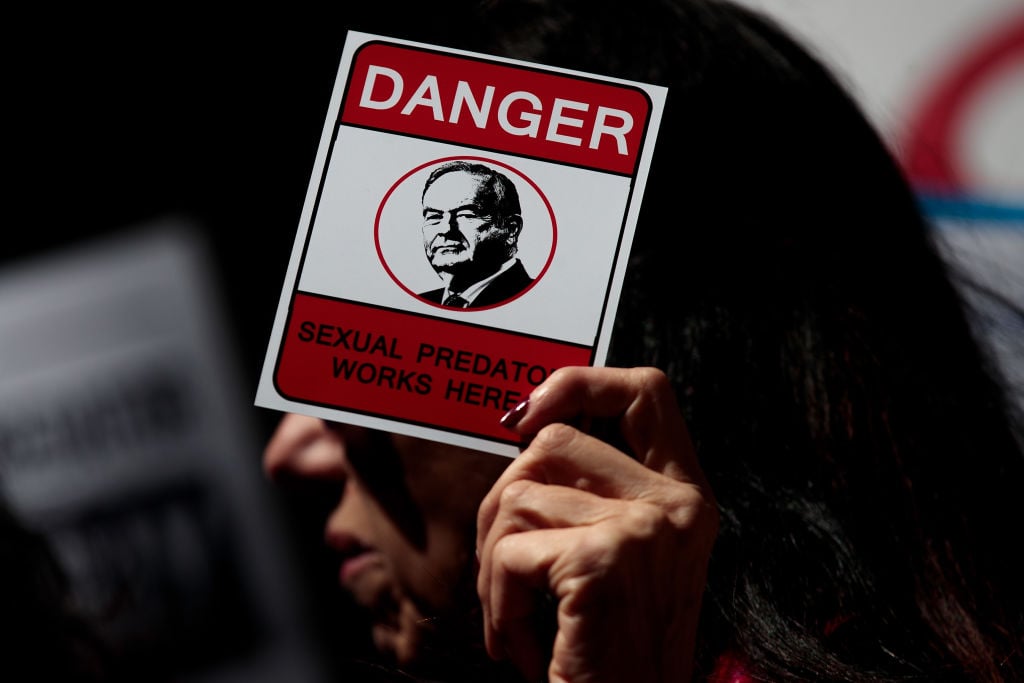 Former Fox News star Bill O'Reilly, host of The O'Reilly Factor, was outed in The New York Times for having a shady past in regards to sexual misconduct. Apparently, O'Reilly and his former employer, 21st Century Fox, reached settlements totaling over $13 million with five women regarding sexual assault complaints.
Once the information came to light, Fox News stood by their host. That all quickly fell apart though, and after the show started hemorrhaging advertisers, O'Reilly was promptly kicked to the curb.
Next: His own TV wife comes forward with sexual harassment allegations.
7. Martin Lawrence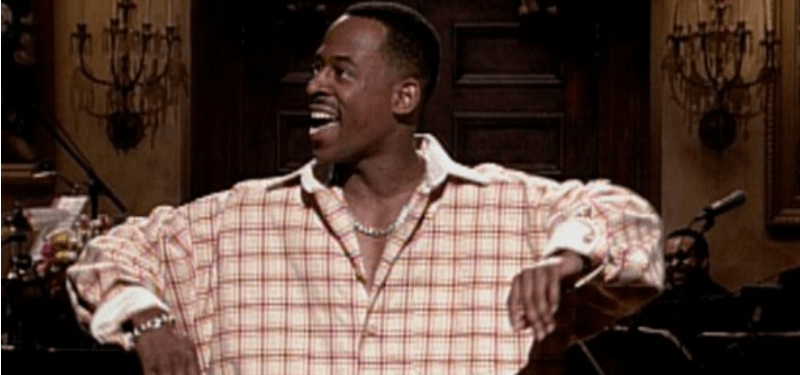 Martin Lawrence, star of the cult '90s favorite television comedy Martin, was hit with sexual harassment allegations by his own TV wife, actress Tisha Campbell. An article from 1997 in the L.A. Times explained what happened.
Tisha Campbell, co-star of Fox's Martin, has left the show, claiming that series star Martin Lawrence sexually harassed her and that conditions on the set were "intolerable." She has filed suit against Lawrence and the show's producers … The actress reported to associates that the atmosphere on the set was too tense, volatile and unpredictable for her to continue working there.
Although the show ended after five seasons in 1997, that didn't stop Lawrence's career in Hollywood. He went on to appear in notable films such as Blue Streak, Bad Boys II, Big Momma's House, and Wild Hogs. Campbell has gone on to recurring roles in several sitcoms, including My Wife and Kids and Dr. Ken.
Next: One of the biggest rappers in music lands in hot water.
6. Nelly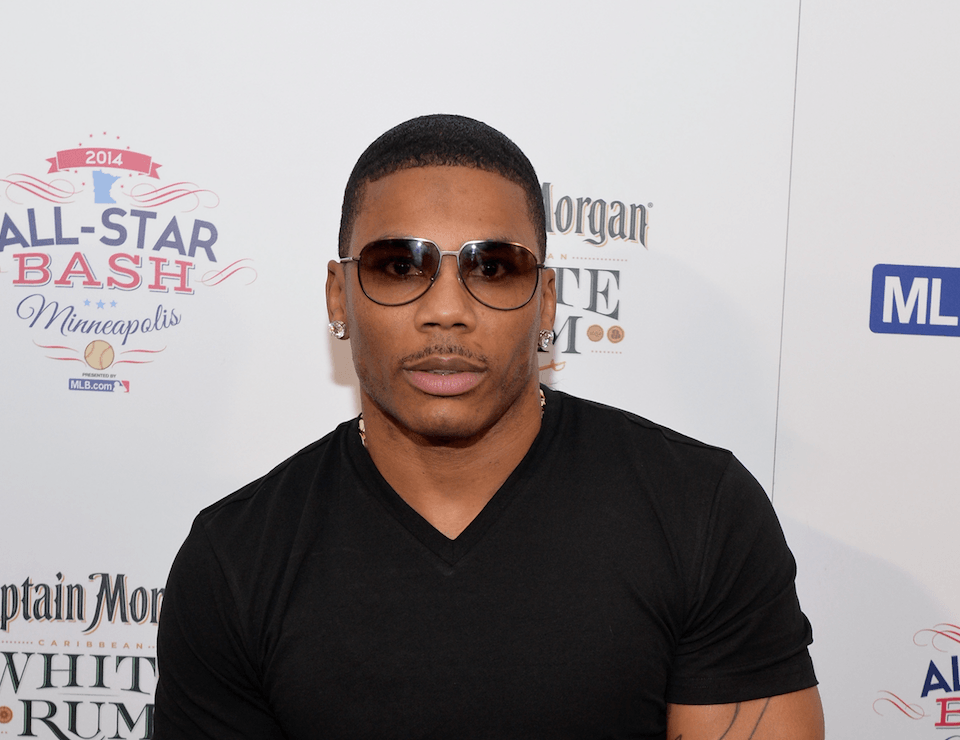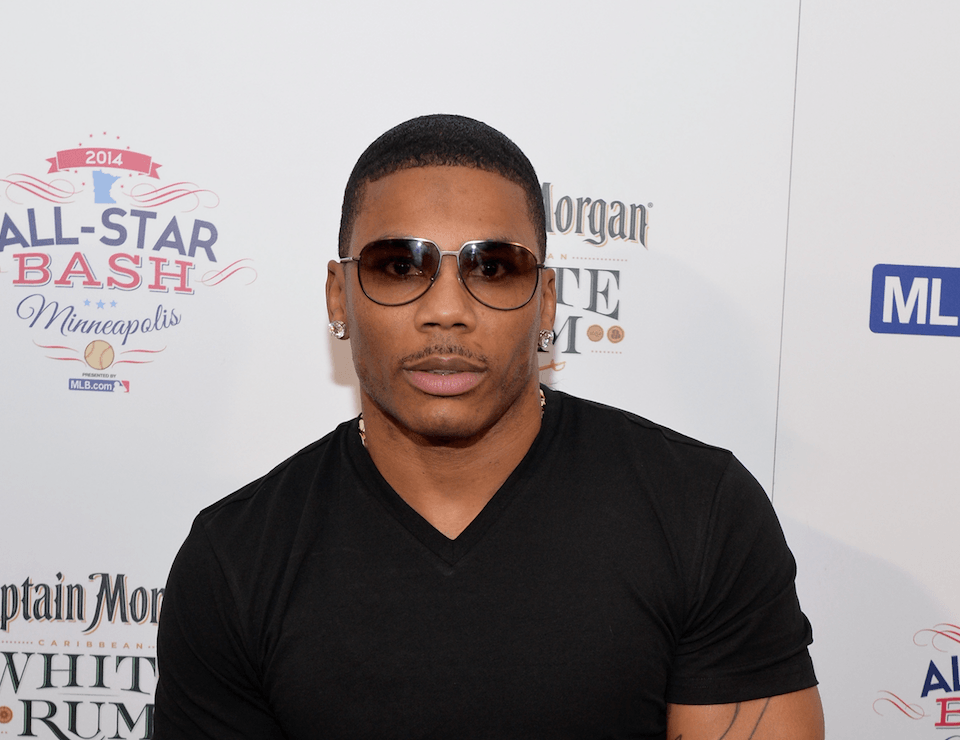 St. Louis-based rapper Nelly got into hot water over sexual assault allegations. As CNN describes the incident in question:
The report says a woman called 911 at 3:48 a.m. Saturday to report the alleged assault, which she says occurred on Nelly's tour bus. Police said Nelly, 42, had performed at the White River Amphitheater in King County just hours before the phone call was made.
Although he was arrested and booked in Des Moines, Washington pending a rape investigation, it was mere hours before Nelly was released from jail. He responded to the situation via Twitter, stating, "I am beyond shocked that I have been targeted with this false allegation … I am confident that once the facts are looked at, it will be very clear that I am the victim of a false allegation."
Next: The firing heard around the world.
5. Matt Lauer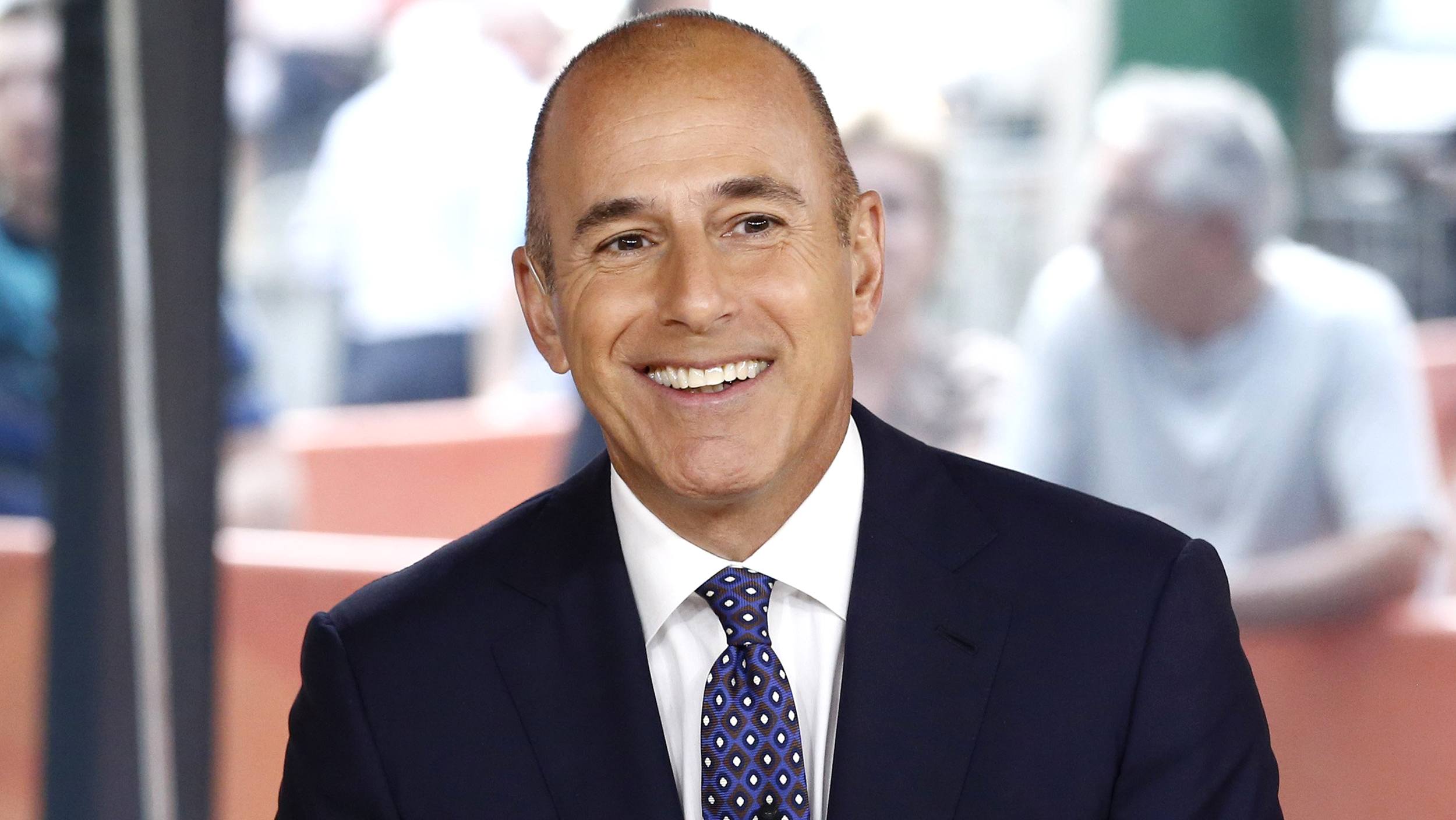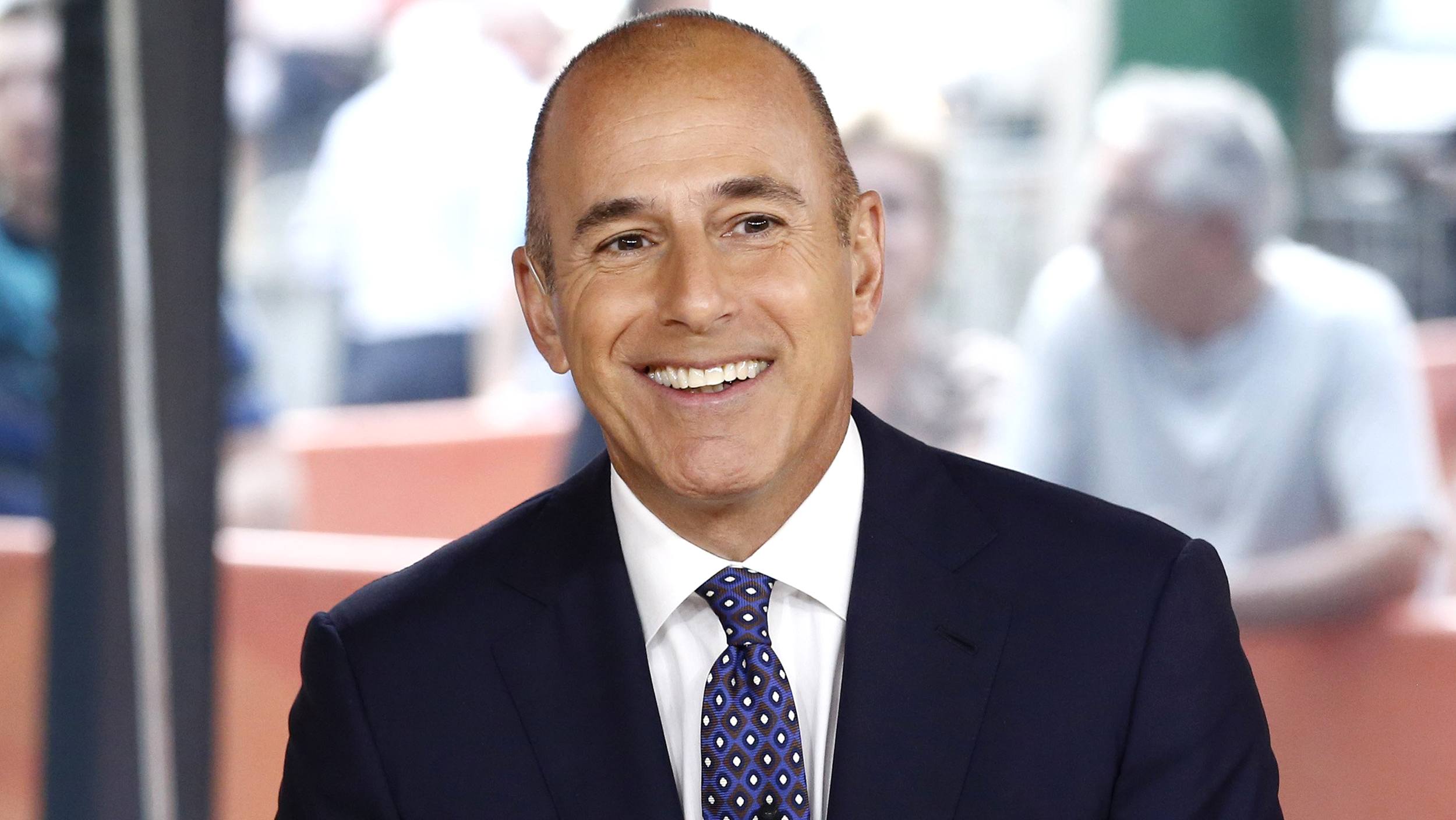 NBC fired Matt Lauer after an employee reportedly filed a sexual harassment complaint against him. In its original statement, the network suggested it was the first time it had received a complaint against Lauer, but that executives had reason to believe it wasn't an isolated incident.
Since his firing, multiple women have come forward to discuss their experiences with Lauer's bad behavior. The former NBC host also spoke out, saying, "There are no words to express my sorrow and regret for the pain I have caused others by words and actions."
Next: Everything from underage marriage to sex tapes have plagued this musician.
4. R. Kelly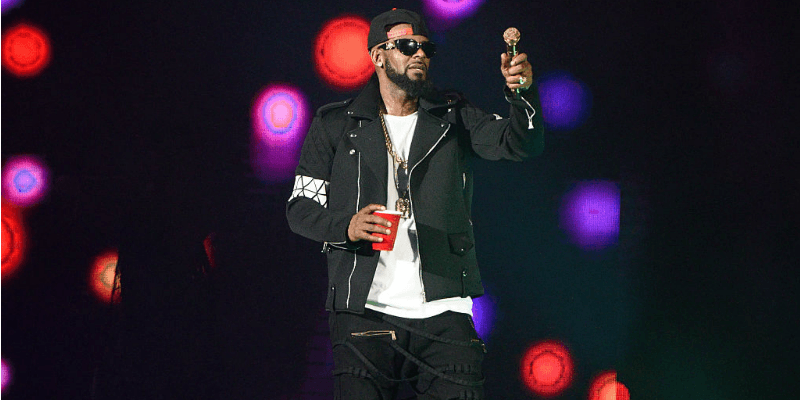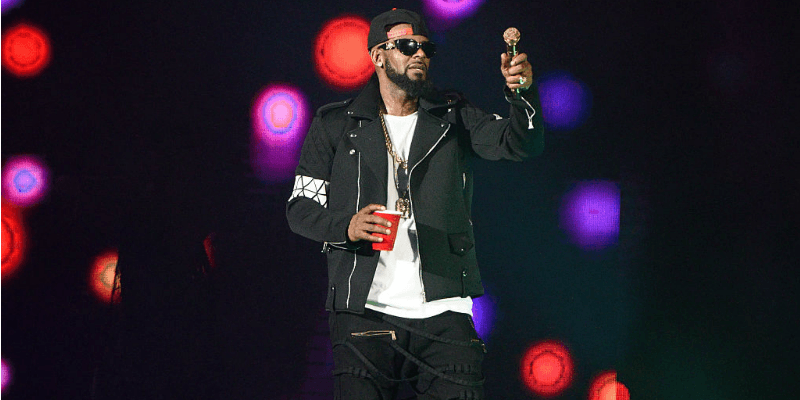 The weird rumors about R. Kelly have been swirling for a long time. In 1994, the 27-year-old Kelly married 15-year-old singer Aaliyah using a falsified marriage certificate. Back in 2000, he was again accused of having sex with underage girls. A sex tape was leaked to the public, but the girl's identity and age couldn't be verified. Recently, a 24-year-old woman came out and stated that she had a sexual relationship with the singer when she was just 15 years old, an allegation that he has denied.
Now, there are weird stories of some sort of cult being run by Kelly. Supposedly, he is keeping six women in his home, recording sexual encounters among the six and himself while dictating the details of how they live their lives, including how they dress, eat, and even when they bathe. Creepy.
Next: This actor continues to deny the allegations against him.
3. Jeremy Piven

Actress Arianne Belamar alleged Entourage star Jeremy Piven groped her on the set of the show as well as at the Playboy mansion. Another actress Cassidy Freeman explained via Instagram that she experienced a sexual interaction with Piven, which she did not invite or encourage, calling it "predatory behavior."
Piven responded in a statement: "I unequivocally deny the appalling allegations being peddled about me. It did not happen. It takes a great deal of courage for victims to come forward with their histories, and my hope is that the allegations about me that didn't happen, do not detract from stories that should be heard."
Next: The Netflix star who lost his glow overnight.
2. Kevin Spacey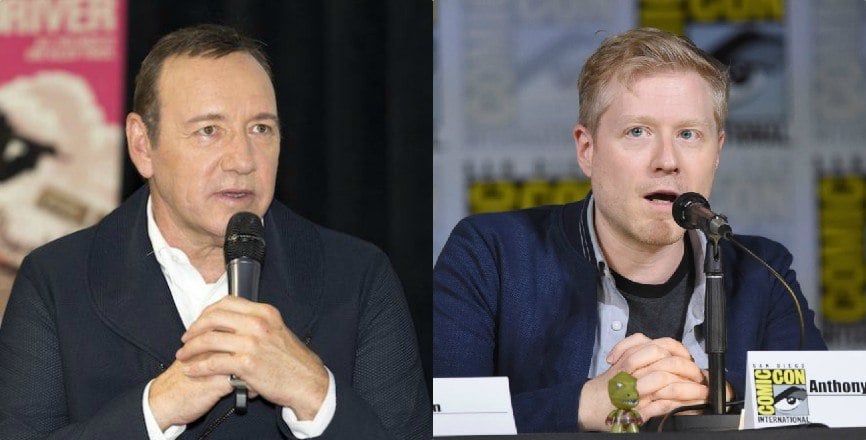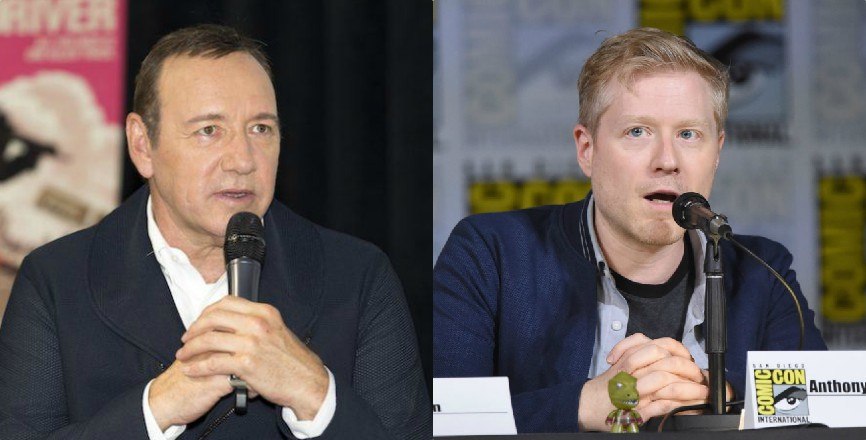 Star Trek: Discovery actor Anthony Rapp told BuzzFeed that in 1986, when he was just 14, a 26-year-old Kevin Spacey climbed on top of him and made inappropriate sexual advances. Spacey apologized for his behavior, but said he did not remember the incident. He blamed inebriation if it did happen. He also took the opportunity to come out as gay, which horrified many who believed he did so to cover up his predatory behavior. Spacey said:
This story has encouraged me to address other things about my life. I know that there are stories out there about me and that some have been fueled by the fact that I have been so protective of my privacy. As those closest to me know, in my life I have had relationships with both men and women. I have loved and had romantic encounters with men throughout my life, and I choose now to live as a gay man.
Next: Another Weinstein makes the list.
1. Bob Weinstein


We can't end the article without mentioning the Weinstein name again. Amanda Segel, a producer on Spike's The Mist, accused Bob Weinstein of sexual harassment. She alleged that the younger brother of Harvey Weinstein continually propositioned her and only stopped once her lawyers threatened him. Weinstein is strongly refuting the allegations.
[Correction, 2/8/18: A previous version of this article incorrectly stated that Bob Weinstein had been accused of sexual assault. He was accused of sexual harassment.]
Additional reporting by Aramide Tinubu.
Check out The Cheat Sheet on Facebook!