Weird Restaurants: These Are the Strangest Places to Eat in the U.S.
Sometimes a restaurant is just a restaurant, and sometimes it's an experience. In the Maldives, you can dine beneath the waves at the glass-enclosed Ithaa Undersea Restaurant, located 16 feet below sea level. In Brussels, you can enjoy a chef-prepared "dinner in the sky" while seated at a table suspended 165 feet above the ground. There's a toilet-themed restaurant in Taipei and a Paris restaurant where the menu is apple-themed.
Not planning a trip to the Maldives anytime soon but in mood for an unusual meal? Don't worry. Americans looking for a quirky dining experience don't have to venture far from home to find one. The U.S. is chock full of weird restaurants of its own, including a tapas bar tucked into the back of a gas station and a lunch spot located hundreds of feet underground. Whether you're looking for a restaurant with a quirky theme, off-the-beaten-path location, or one-of-a-kind entertainment experience, these 15 spots deliver.
1. Manor Professional Wrestling Dinner Theater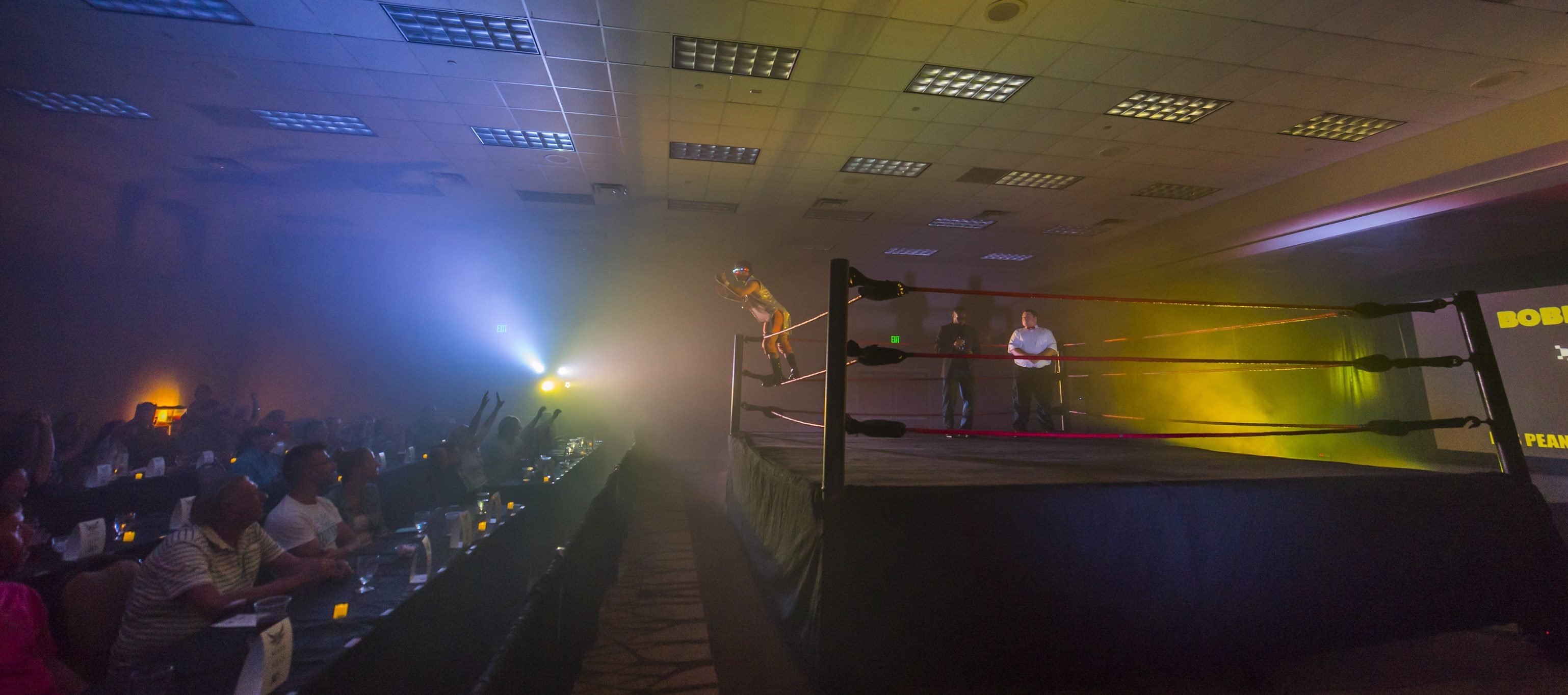 Usually when someone throws a punch tableside, it's a sign of a meal gone horribly wrong. But at the Manor Professional Wrestling Dinner Theater in Kissimmee, Florida, it's proof you're getting your money's worth. The proprietors here have combined the time-honored tradition of dinner theater with the action-packed sport of wrestling to create a mealtime experience you won't find anywhere else. This kid-friendly attraction has almost universally positive reviews on TripAdvisor, with many people saying they enjoyed it even though they weren't pro wrestling fans.
2. Carlsbad Caverns Lunchroom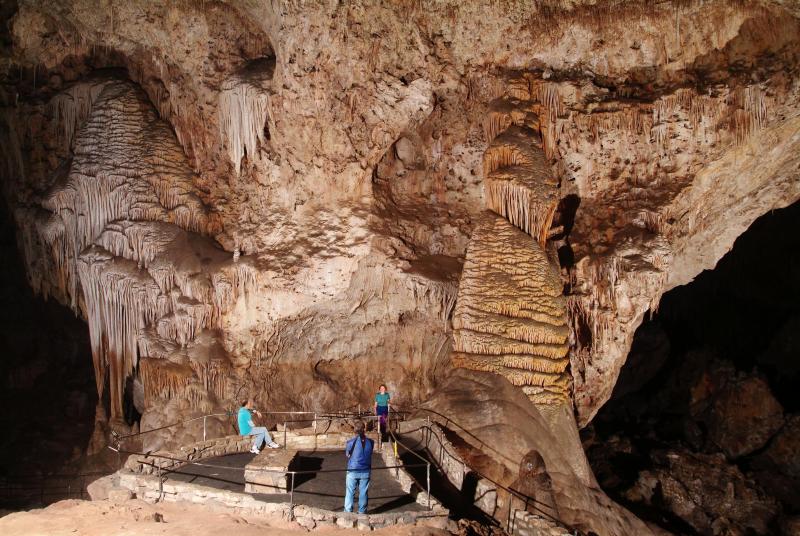 It's not every day you get a chance to eat lunch 750 feet below ground. But you'll have the chance if you visit Carlsbad Caverns National Park, where an underground lunchroom is in the cave's famous "Big Room." No cooking is allowed in the cavern, so don't expect fine dining. The menu is limited to items such as snacks and sandwiches. And if you're an environmentalist, you'll probably want to skip this spot. The cafeteria-style restaurant, which has been operating since before the cave became a national park, is controversial, with detractors arguing it harms the cave's delicate ecosystems.
3. Harvey Washbangers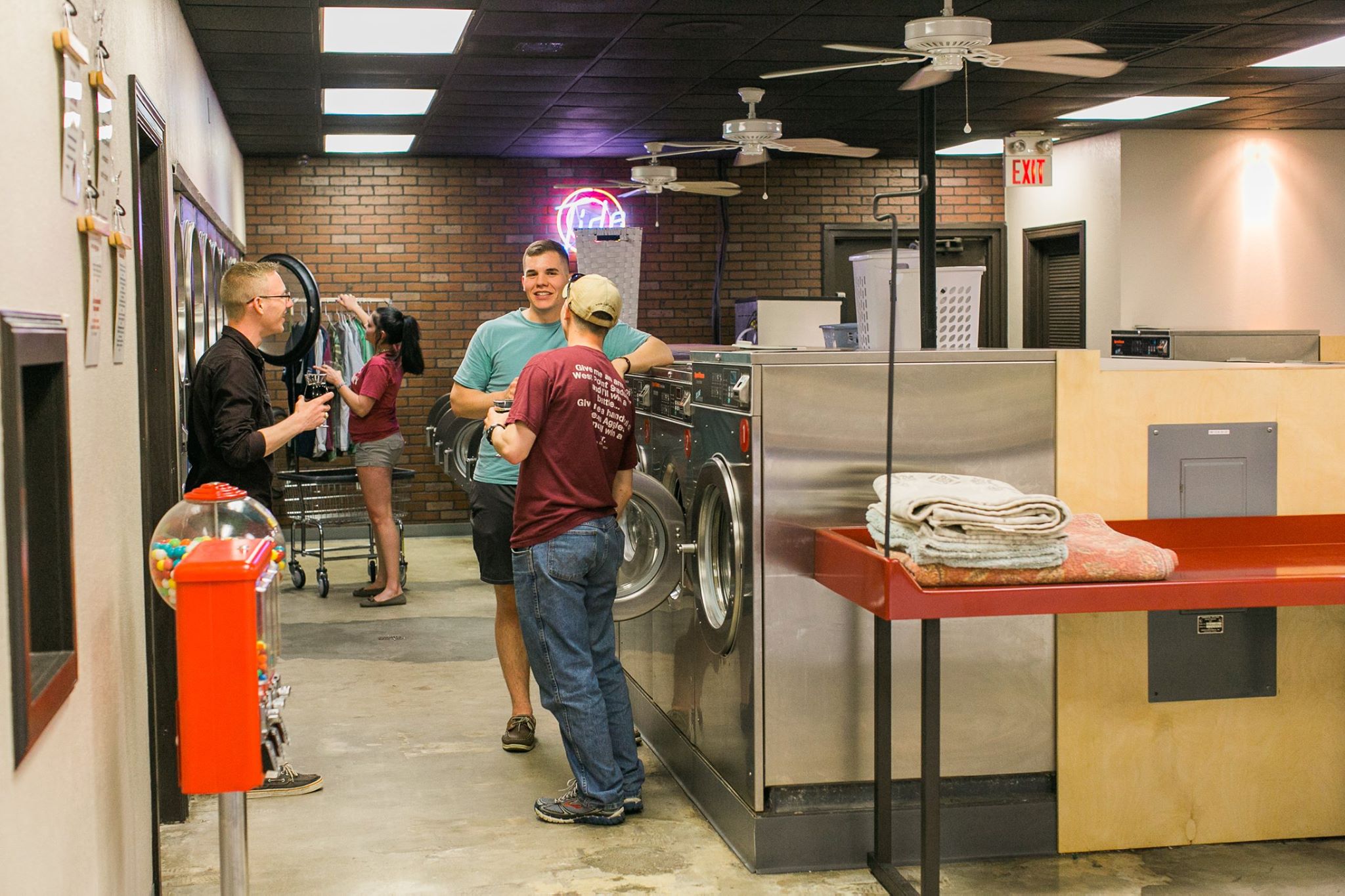 Doing laundry is drag unless you're bringing your load of dirty socks and shirts to Harvey Washbangers in College Station, Texas. This laundromat-restaurant has 80 washers and dryers plus a "fancy-shcmancy" light board in the dining area to let you know when your clothes are done. Oh, and the food's not half bad either, with items, such as 100% Angus beef burgers and root beer braised pulled pork, on the menu and an array of microbrews on tap. Chores have never been this fun.
4. Fife & Drum Restaurant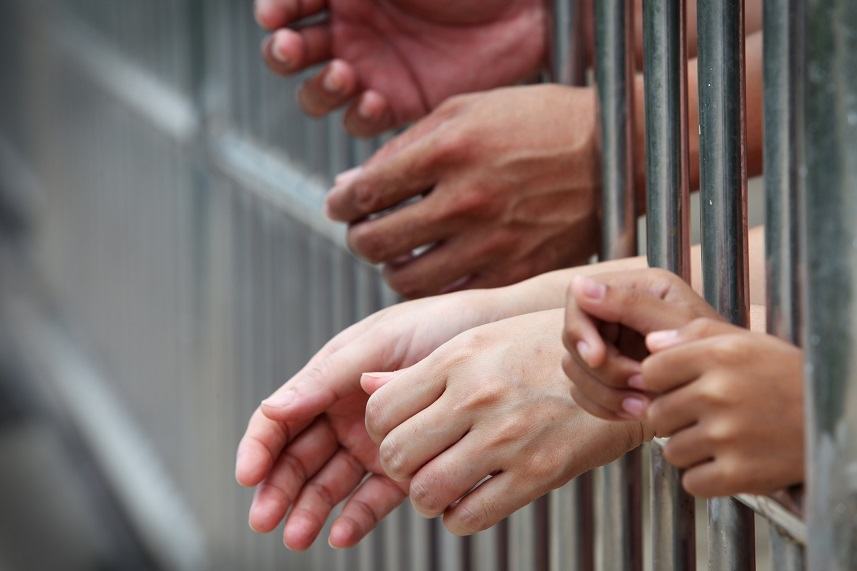 You might know prison inmates make items, such as clothing and road signs, but did you know they'll also make you lunch? The Fife & Drum Restaurant in Concord, Massachusetts, is staffed entirely by inmates at the minimum-security Northeastern Correctional Center. It's part of a work-training program designed to prepare inmates for jobs after they're released. Lunch is the only meal served, and you'll have to deal with a bit more security than at a regular restaurant. But the price is definitely right. You can get a multi-course meal for less than $5.
5. Heart Attack Grill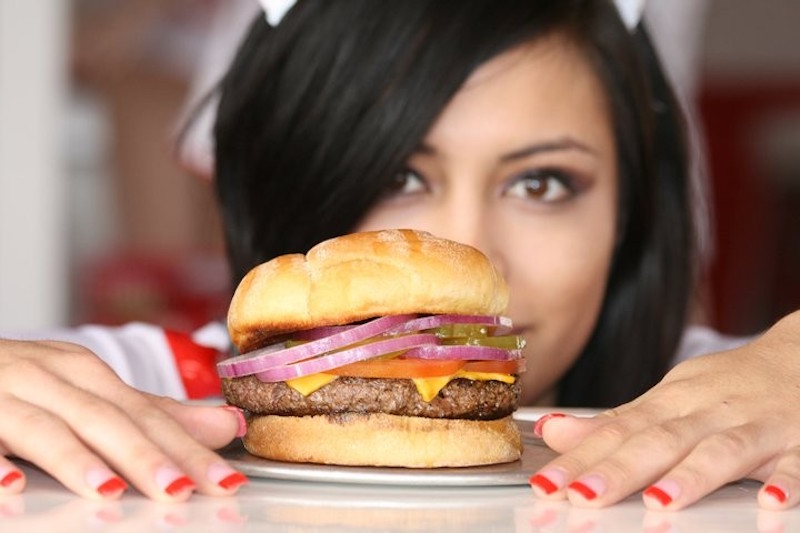 Las Vegas' Heart Attack Grill isn't for the faint of heart — or the weak of stomach. This notorious, hospital-themed restaurant serves up artery-clogging food, such as the 8,000-calorie quadruple-bypass burger and fries cooked in lard. Anyone who weighs over 350 pounds eats free, and several people have died or suffered actual heart attacks either while eating at the restaurant or shortly thereafter.
6. The Magic Castle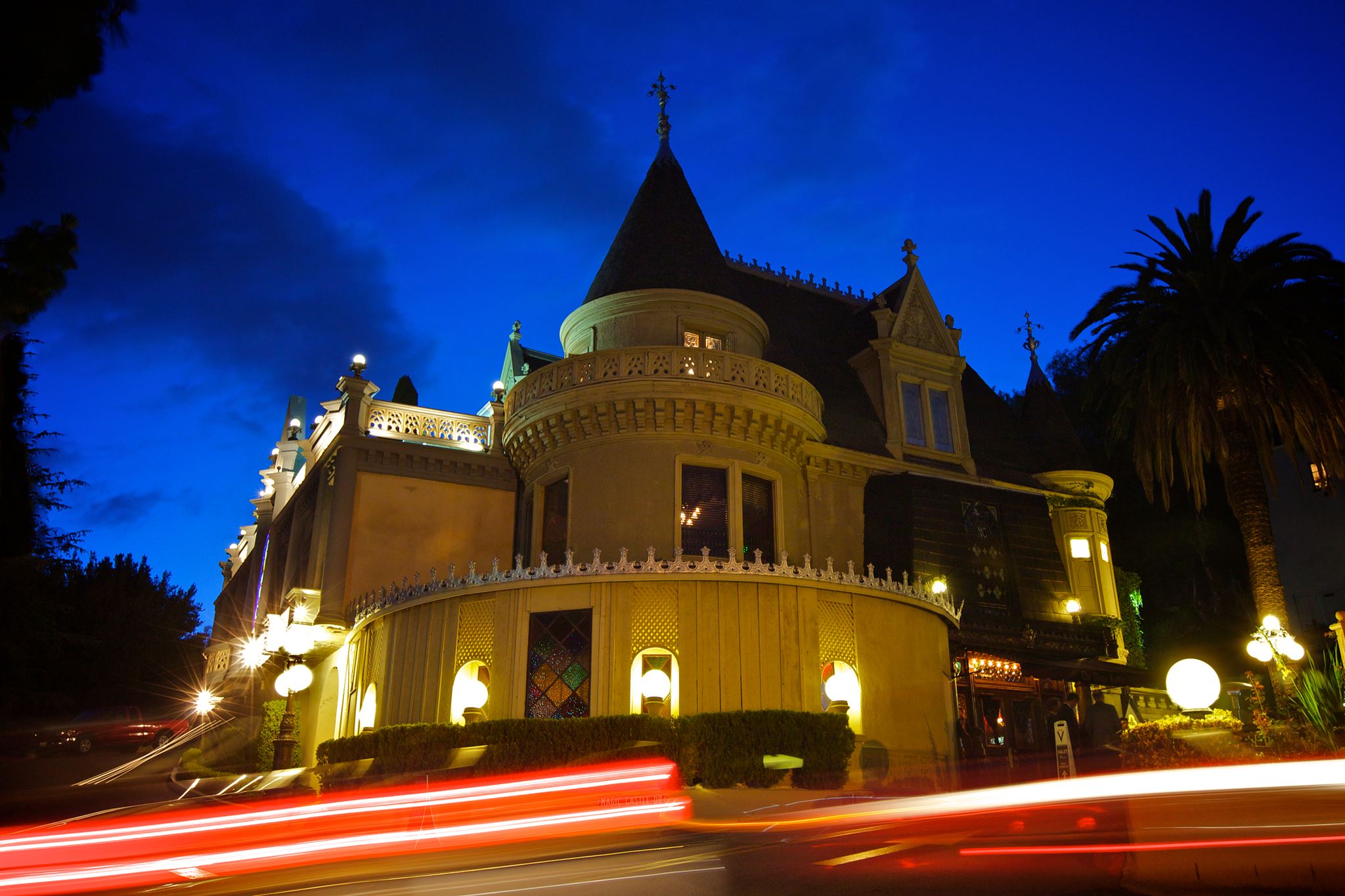 Getting a table at L.A.'s legendary Magic Castle is no easy trick. The castle (actually a 1908 mansion) is the clubhouse for the Academy of Magical Arts, and if you want to take in dinner and a magic show, you'll either need to be a member or the guest of one. There's also strict dress code for dinner guests, including jacket and tie for men and business or evening wear for women. (Don't even think about showing up in flip-flops.)
Once you get in, you can dine on entrees, such as miso-glazed sea bass or Sonoma rack of lamb, and watch professional magicians perform their sleights of hand. Intrigued? The Los Angeles Times has some ideas for scoring an invite.
7. Chicago Sweatlodge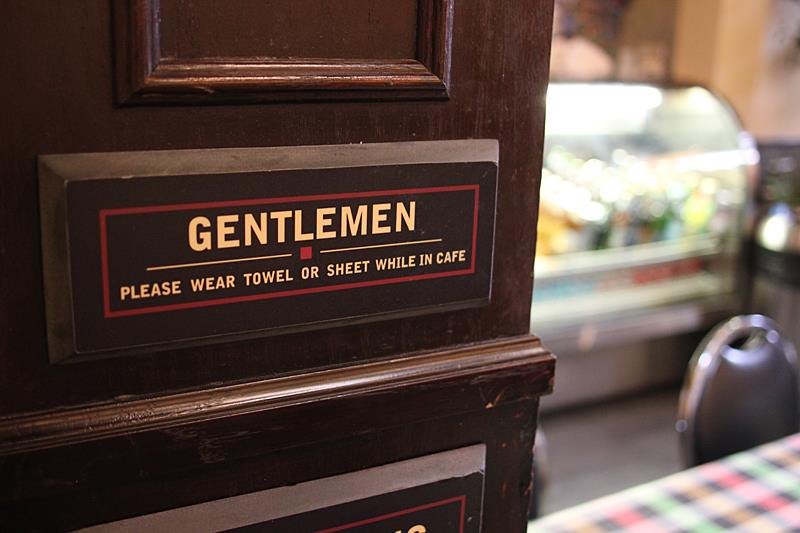 The Chicago Sweatlodge is an old-world style Russian sauna and bathhouse, or banya, on the city's northwest side. Guests at this men-only establishment can partake of the sauna, plunge pool, and massages. And then, they can refresh themselves at the on-site restaurant, serving Russian and Eastern European cuisine and vodka. (If pierogies and borscht aren't your thing, you can also order a burrito.) It's "the best place in Chicago to eat Russian food — naked," according to local culinary website Fooditor.
8. The Duce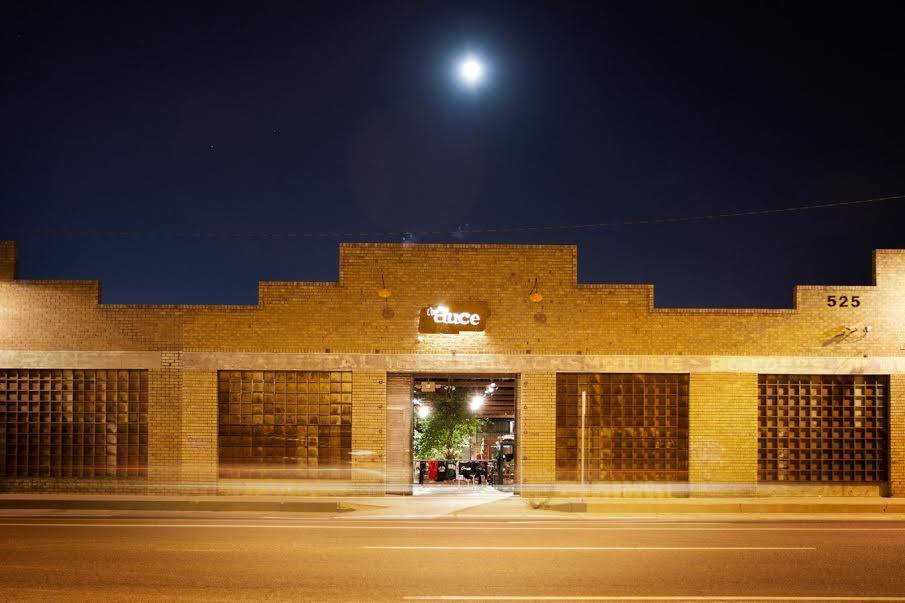 If you're the kind of person who likes to follow a punishing workout with a big meal, then get yourself to The Duce in Phoenix. This restaurant and entertainment complex hosts a $10 training class on Sunday mornings, after which you can treat yourself to a complimentary mimosa as you refuel with a baked apple pancake or brisket hash. The restaurant also has pingpong tables and shuffleboard, plus a store selling gym-inspired clothing.
9. The Trout House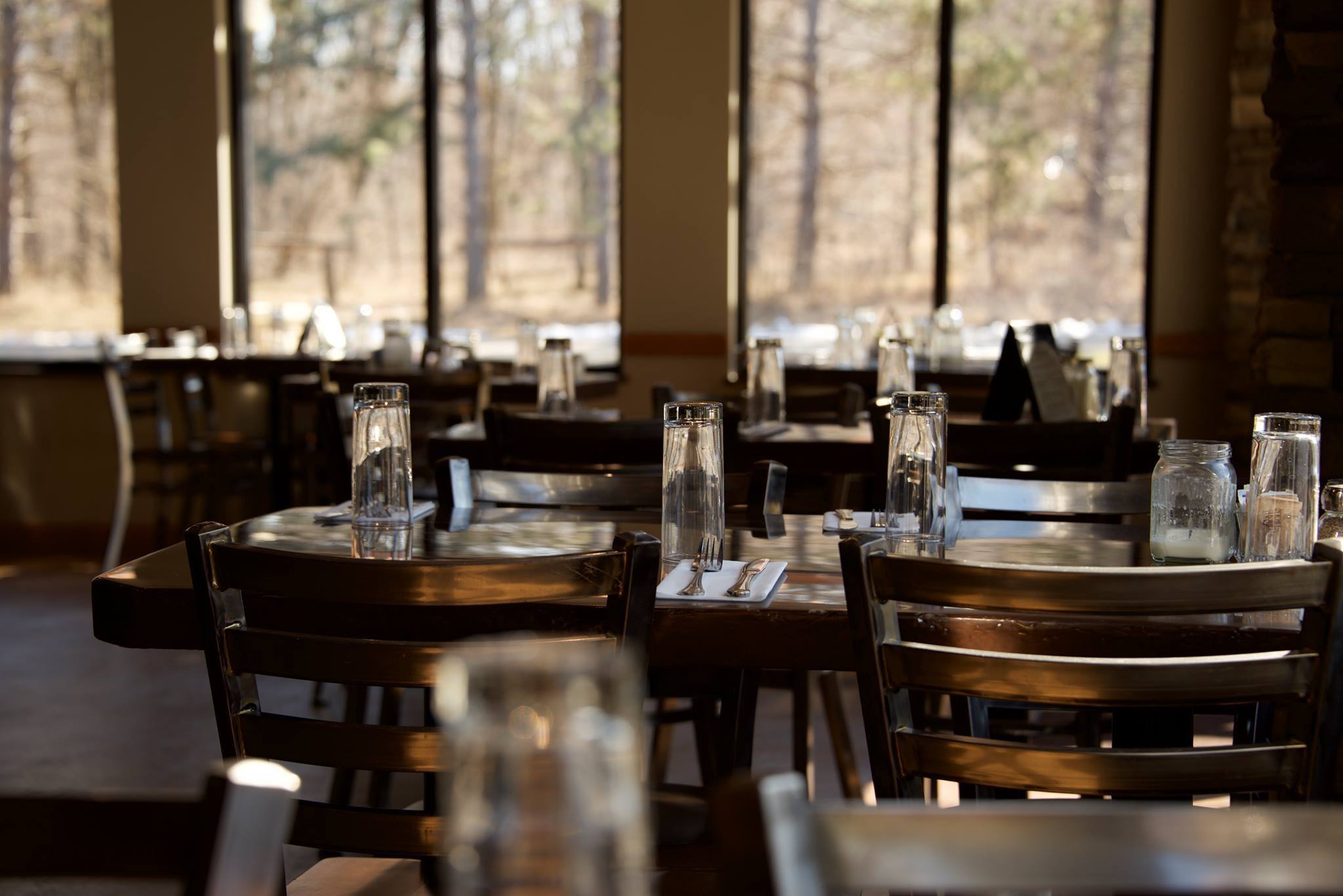 If you're committed to eating local, you'll want to head to Wisconsin's Rushing Waters Fisheries. Not only can you fish for your lunch at this spot about an hour outside of Milwaukee, but if you choose the "Hook and Cook" option, they'll also clean and prepare it for you. For a mere $11 (plus the cost of the fish you caught), your rainbow trout will be battered and fried or pan-seared and served with veggies, potato pancakes, and applesauce for a truly personal meal.
10. The Treehouse at Hotel Wailea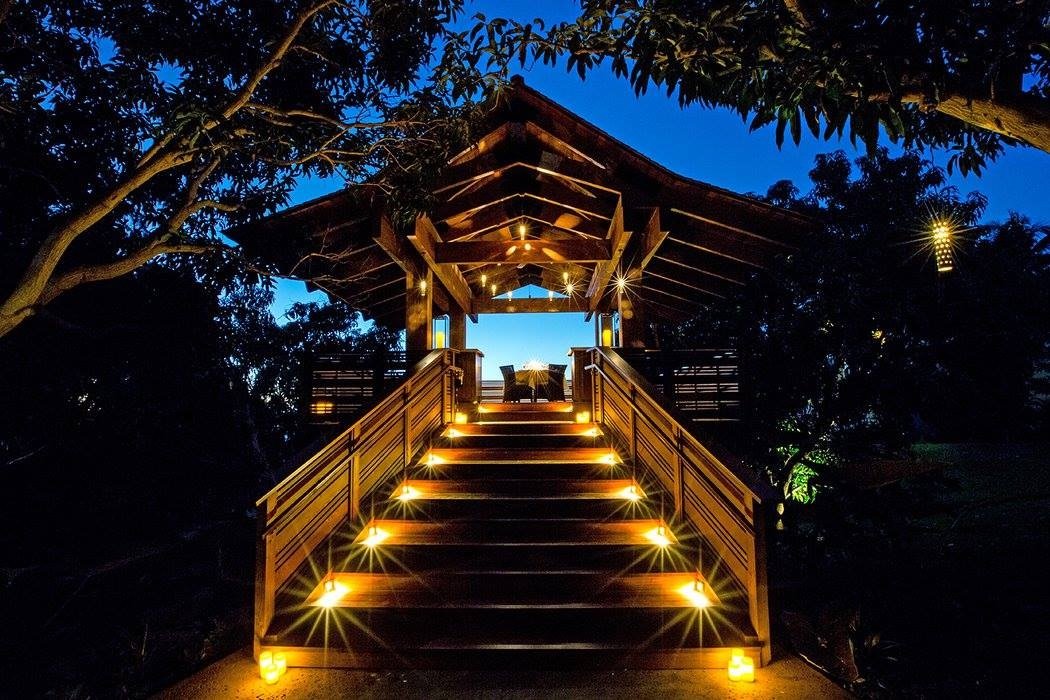 Forget dinner on the beach. For a truly romantic dining experience head to the private treetop dining room at Hotel Wailea in Maui. You'll be able to choose a custom menu when you dine at this secluded spot, which is surrounded by mango and avocado trees and features ocean views. The once-in-a-lifetime experience isn't cheap (a meal of two will run you about $1,200, according to the Los Angeles Times), but if you're in the mood for dinner that will make you feel like you're one of the only people on Earth, this is the spot.
11. Café Jack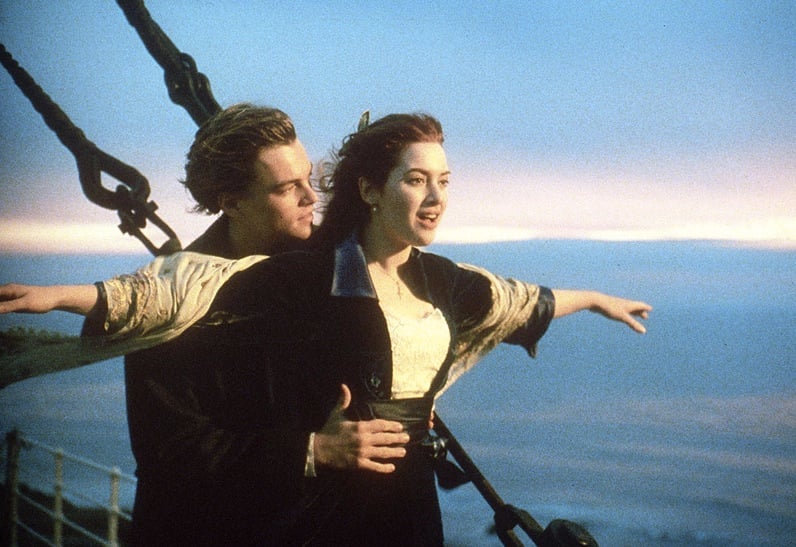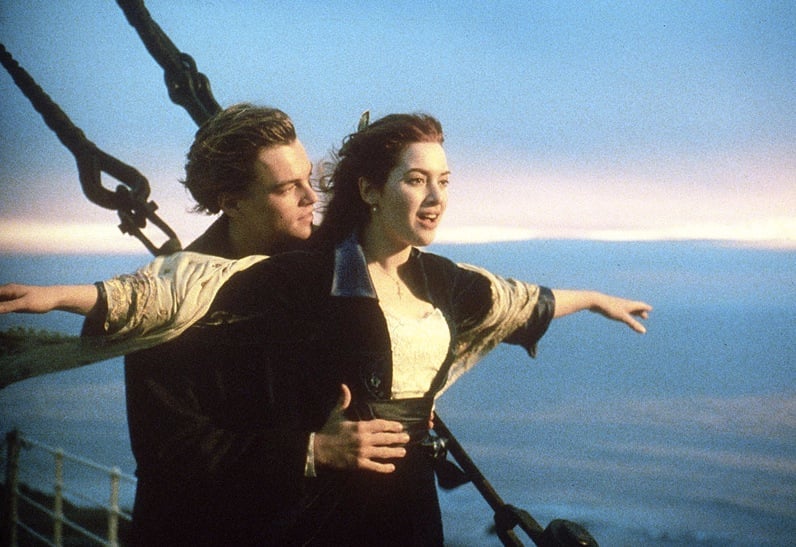 In L.A.'s Koreatown neighborhood, there's a quirky-looking restaurant that looks like an ocean liner. It's called Café Jack, and it's a tribute to all things Titanic. You'll find movie posters and pictures of Leonardo DiCaprio on the walls of the labyrinthine restaurant, which is the brainchild of super fan Jack Shin, Vice reported. There's also sushi and boba smoothies on the menu, karaoke for entertainment, and tarot card readings in the back. If it all sounds a bit strange, that's because it is. "I thought this was going to be weird, and it was weirder," one reviewer said on Yelp.
12. Beano's Cabin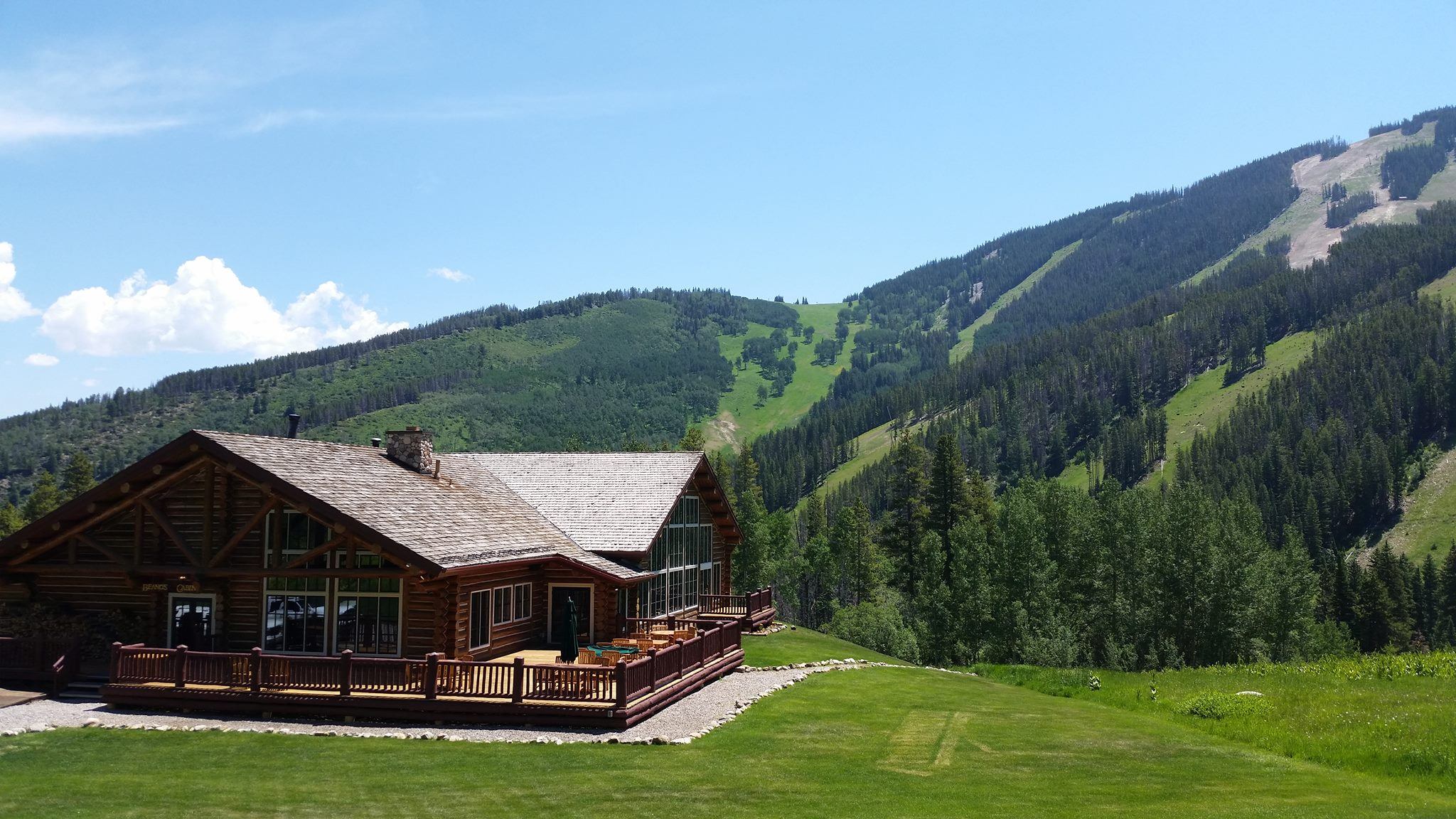 You can't drive to Beano's Cabin, just outside of Vail, Colorado. This restaurant, located in a former hunting lodge, is only accessible by sleigh (in the winter) or by horseback, wagon, or shuttle van (in the warmer months). The journey is part of the appeal of this rustically romantic dining spot. Once you arrive, you'll enjoy a gourmet meal prepared with local and organic ingredients in a stunning mountain-top setting.
13. The Saltry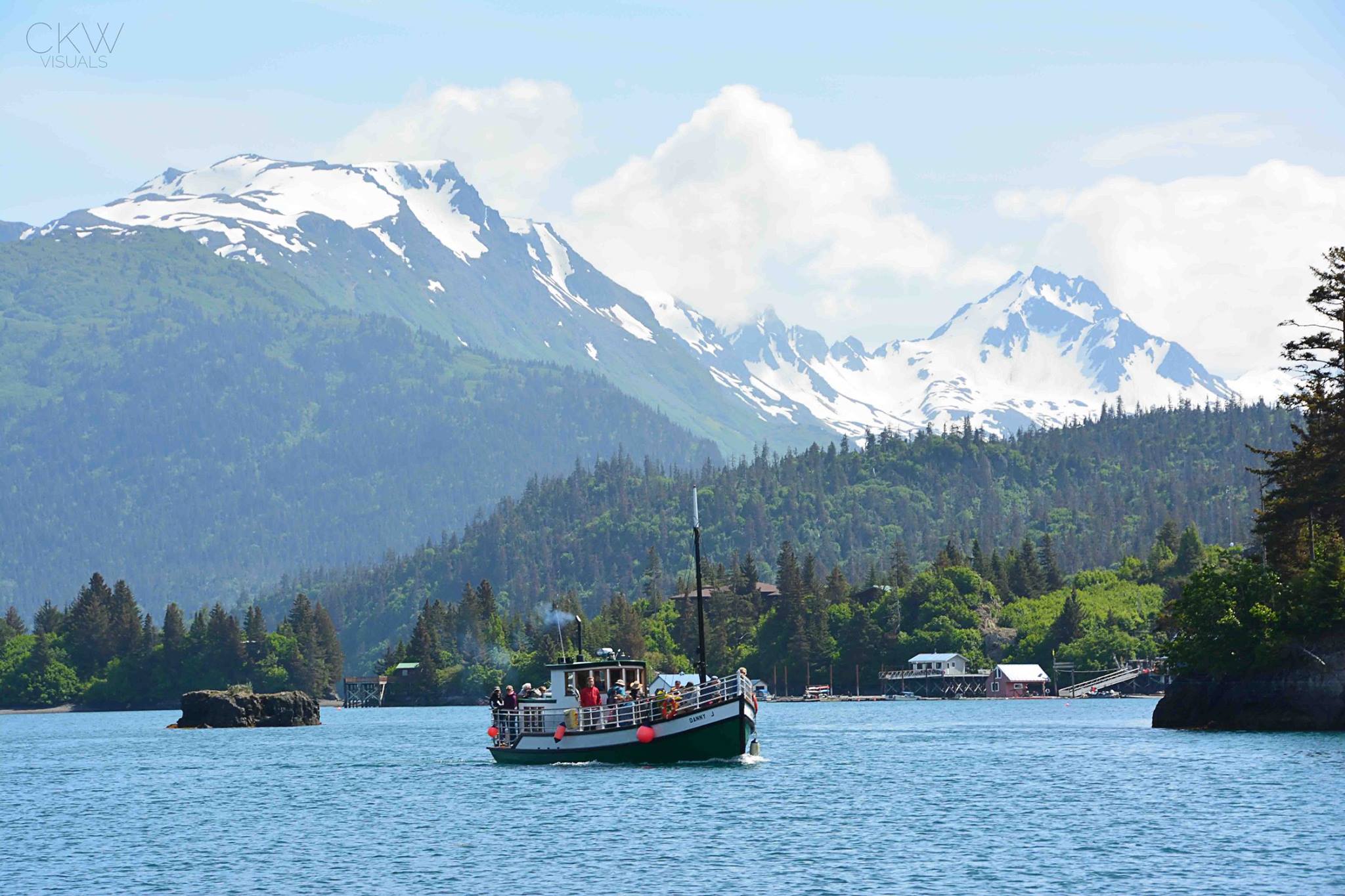 Another difficult-to-reach restaurant that's well worth the journey, The Saltry is located on Ismailof Island in Halibut Cove, Alaska. You'll need to hop on a ferry in Homer for the 12-mile trip to this acclaimed eatery, which is only open in the summer. The isolated location means much of the food is grown in restaurant's own garden or caught by local fishermen.
14. Bug Appétit at the Insectarium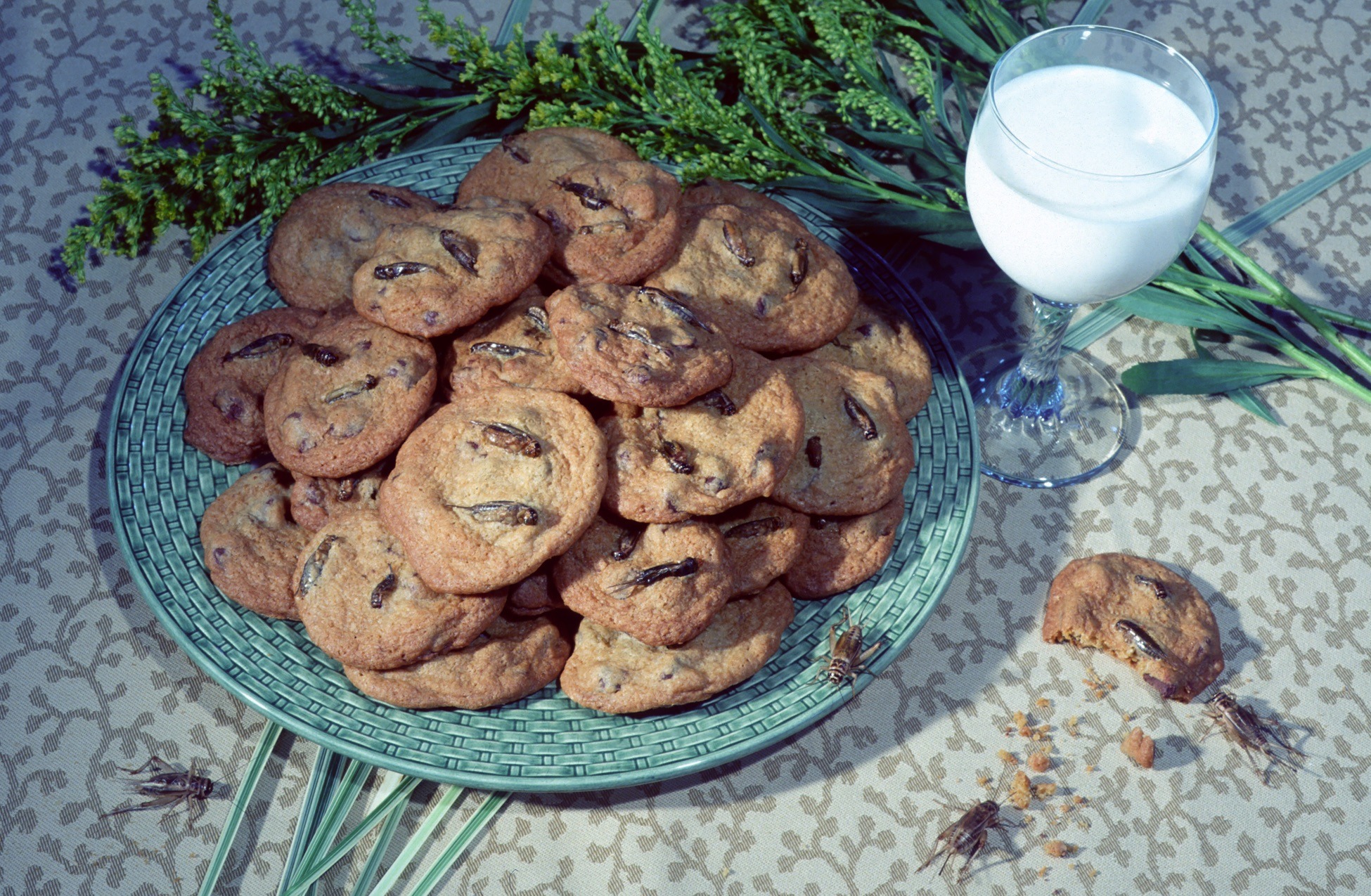 Eating bugs isn't unusual in some parts of the world, but the idea of chowing down on creepy crawlies still makes most Americans squirm. Bug Appétit at the Insectarium in New Orleans is aiming to change all that. Less a restaurant than an educational exhibit, visitors can watch as chefs whip up bug-focused dishes, which they're then allowed to sample. If you can't stomach the thought of eating crickets, you can grab a snack at the Tiny Termite Café, which features "living" tables where insects make their home.
15. El Carajo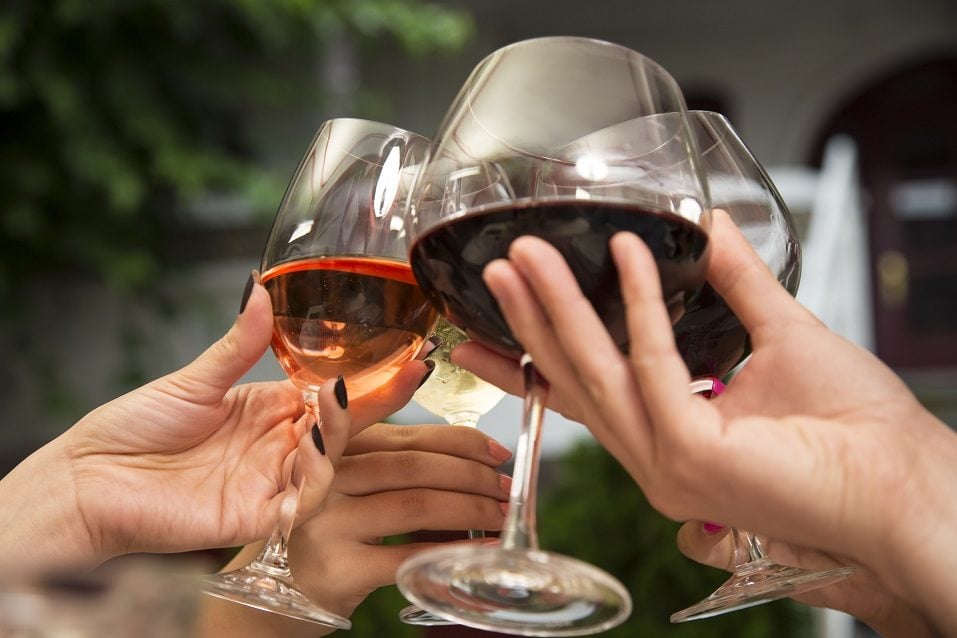 The phrase "gas station food" usually brings to mind questionable hot dogs and greasy doughnuts, but if you live in Miami, it might make you think of tapas. El Carajo is a tapas restaurant and wine bar located in the back of a BP gas station. Behind the generic exterior you'll find a few tables, a bakery, and wine shop. Several Yelp reviewers declared it a "hidden gem."