What Are the Best Drinks in Disney World's Epcot? A Guide to Drinking Around the World
If you're on an adults-only trip to Disney World, drinking around the world in Epcot is a must-do. After all, where else can you experience the culture (and alcohol) of 11 countries in a single day?
In order to actually make it around the world, you're going to need a game plan for your drinking excursion. You'll have a lot of ground to cover and drinks to drink — and if you're not careful, it's easy to get in over your head. Before we get into the best drinks in each country, here are a few tips for completing your trip around World Showcase.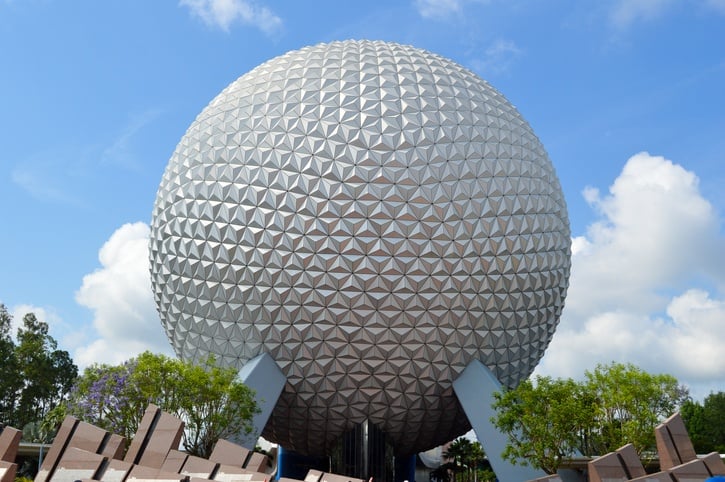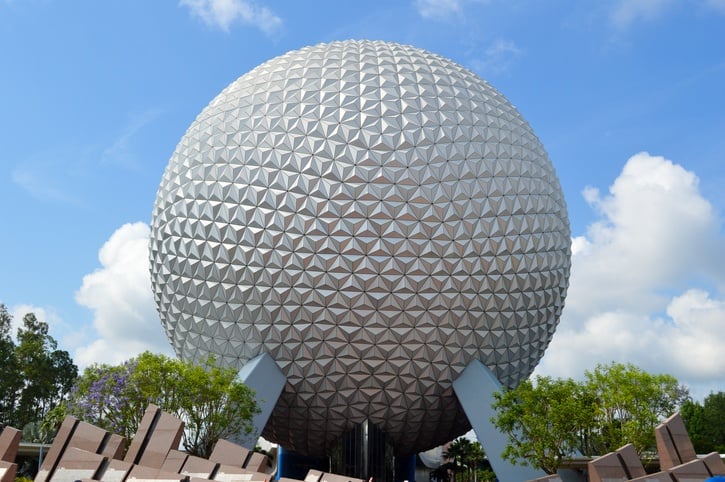 Prepare yourself for your day of drinking
If you're planning to literally drink all day, you can't just go into it without preparation. Basically, you should treat it like you'll be running a marathon. Get plenty of rest the night before and make sure to drink lots of water leading up to your journey. Eat a full, hearty breakfast — which is easy to find when you're in Disney World.
Pace yourself and share alcoholic drinks
Doing the math isn't difficult when it comes to how much alcohol you'll actually be consuming across 11 countries. That's why it's so important to pace yourself throughout the day. Drink water with each beverage you drink, which will keep you hydrated in the sweltering Florida heat and slow down your alcohol consumption. Even if you ate a full breakfast, make a conscious effort to snack throughout the day and take a break with a sit-down lunch to keep your stomach full.
Kimberly Sneed at A Night Owl recommends sharing drinks, too, in order to keep yourself from drinking too much. Consider splitting one drink between two people — that way you can check off a drink for each country, but you'll have a total of five to six drinks instead of 11.
Consider going counter-clockwise
Most people drinking around the world start in Mexico and end in Canada. Sneed, however, advises going in the opposite direction. She makes a good point, considering you might want to try a light beer in Canada, which is a great way to ease into a day of drinking. If you start in Mexico, you'll likely be drinking some tequila, which could hit too hard, too fast, and keep you from making it around the world.
Get matching themed t-shirts
OK, so this tip might not actually help you make it around the world, but it will definitely keep you in the spirit! If you've been to Epcot in recent years, you may have noticed groups of people wearing "drinking around the world" matching t-shirts. The goal here is to have the most unique, creative, Disney-themed drinking shirts.
For example, you might want to pick up some shirts that say "Finding Vino" or "To inebriated and beyond" — or you could even create your own. Not only will your shirts prove you're on a mission, but they'll be a token to (try to) remember your drinking trip around the world.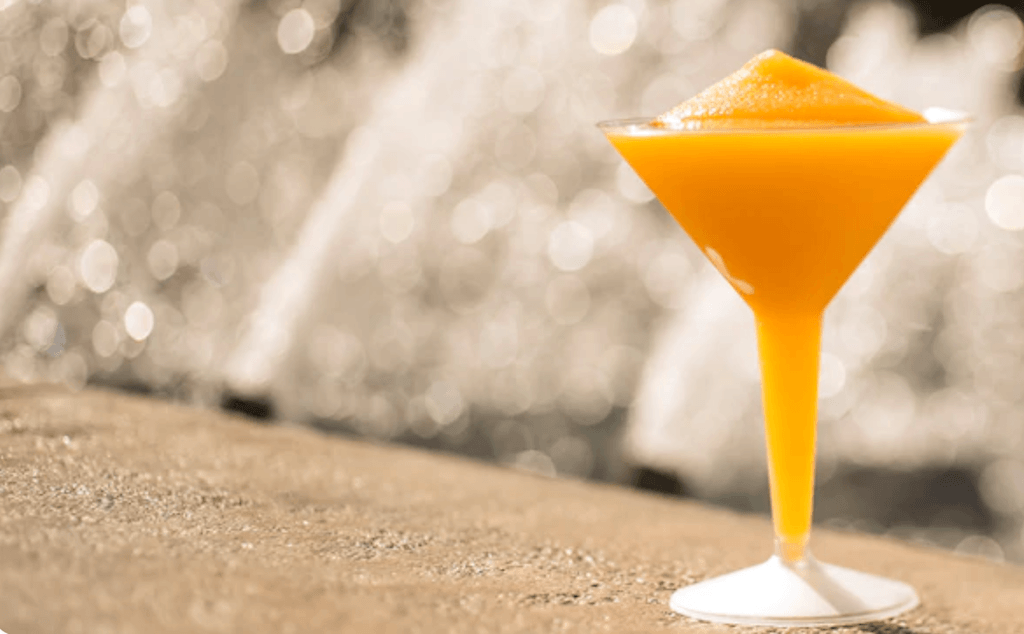 What to drink in each country
Now that we've covered the ground rules, here's the fun part: the best drinks you should try in each country.
Mexico
Best drink:

Lime Frozen Margarita at La Cantina de San Angel
Norway
Best drink:

Viking Coffee (contains Kamora Coffee Liqueur and Baileys Irish Cream) at Kringla Bakeri Og Kafé
China
Best drink:

Canto Loopy (contains vodka and cantaloupe juice) at Joy of Tea
Germany
Best drink:

Schöfferhofer Pink Grapefruit Hefeweizen at Biergarten Restaurant
Italy
Best drink:

Limoncello Cocktail at Via Napoli Donkey Cart
United States
Best drink:

Cigar City Maduro Brown Ale at Block & Hans
Japan
Best drink:

Sake at Katsura Grill
Morocco
Best drink:

Spice Road Signature Sangria at Spice Road Table
France
Best drink:

Grand Marnier Slush (contains Grand Marnier, rum, Grey Goose Orange, and orange juice) at Les Vins des Chefs de France
United Kingdom
Best drink:

Bumblebee (a pub blend of Guinness and Boddingtons beer) at Rose & Crown Dining Room
Canada
Best drink:

Unibroue La Fin De Monde at The Popcorn in Canada food cart