This Is the 1 Thing Christina and Tarek El Moussa Put in Every 'Flip or Flop' Kitchen
After Chip and Joanna Gaines, Christina and Tarek El Moussa are one of the most well-known couples on HGTV. Sadly, both couples are ending their HGTV shows (Chip and Joanna to spend more time with their family and on other projects, and Christina and Tarek after a dramatic separation). But even with Fixer Upper and Flip or Flop coming to an end, we still love taking design cues from these famous renovation experts.
Below, check out some of Christina and Tarek's most useful kitchen design tips. You really don't want to miss the one thing that they put in every Flip or Flop kitchen!
Christina and Tarek go for a show-stopping island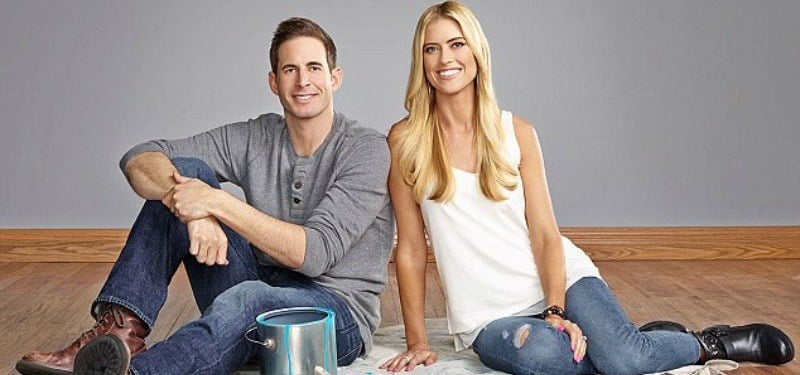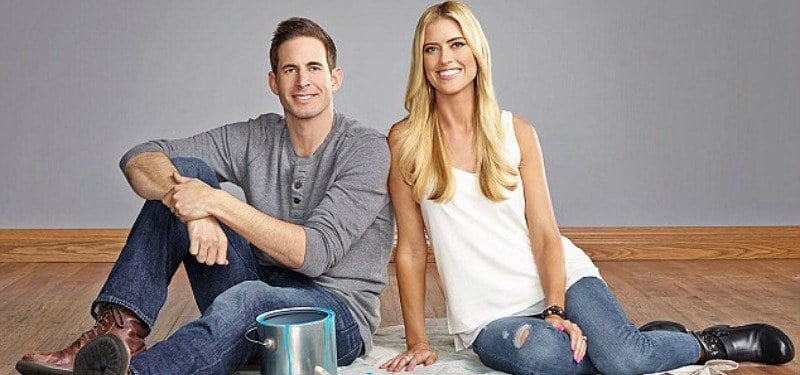 As Realtor.com reports, Christina and Tarek believe that "Kitchens sell houses." So they aren't afraid to spend some money getting the kitchen just right. HGTV reports that in some of the best Flip or Flop renovations, the couple has opted to add an expansive island to the kitchen.
An island won't fit in every kitchen. (Especially if you don't want to start knocking down walls.) But if you have the space, a beautiful island can provide much-needed prep space, or give you an easy place to serve drinks to your guests while you put the finishing touches on dinner.
They often choose a monochromatic color scheme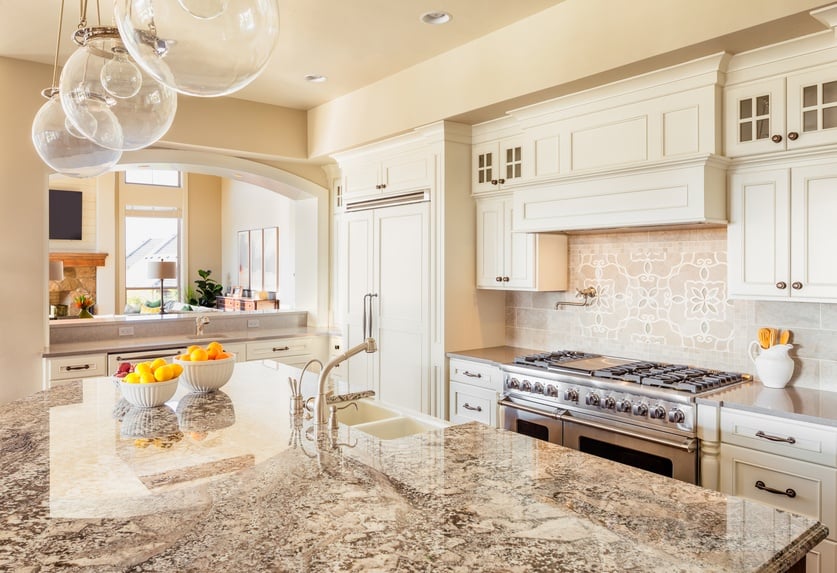 HGTV took a look at the best kitchen renovations that Christina and Tarek have completed on Flip or Flop. And as the network explains, the couple's designs prove that a monochromatic color palette doesn't have to feel boring. Christina and Tarek often go with white — or white and gray — design elements in the kitchen.
Turn on an episode of Flip or Flop and you're likely to see white cabinets and white subway tile. These two design features have become wildly popular among designers and homeowners everywhere (likely because they impart a clean and classic aesthetic to any space). Christina and Tarek aren't afraid to go monochromatic and often use grey and white marble countertops, too.
Christina and Tarek put shaker cabinets in every 'Flip or Flop' kitchen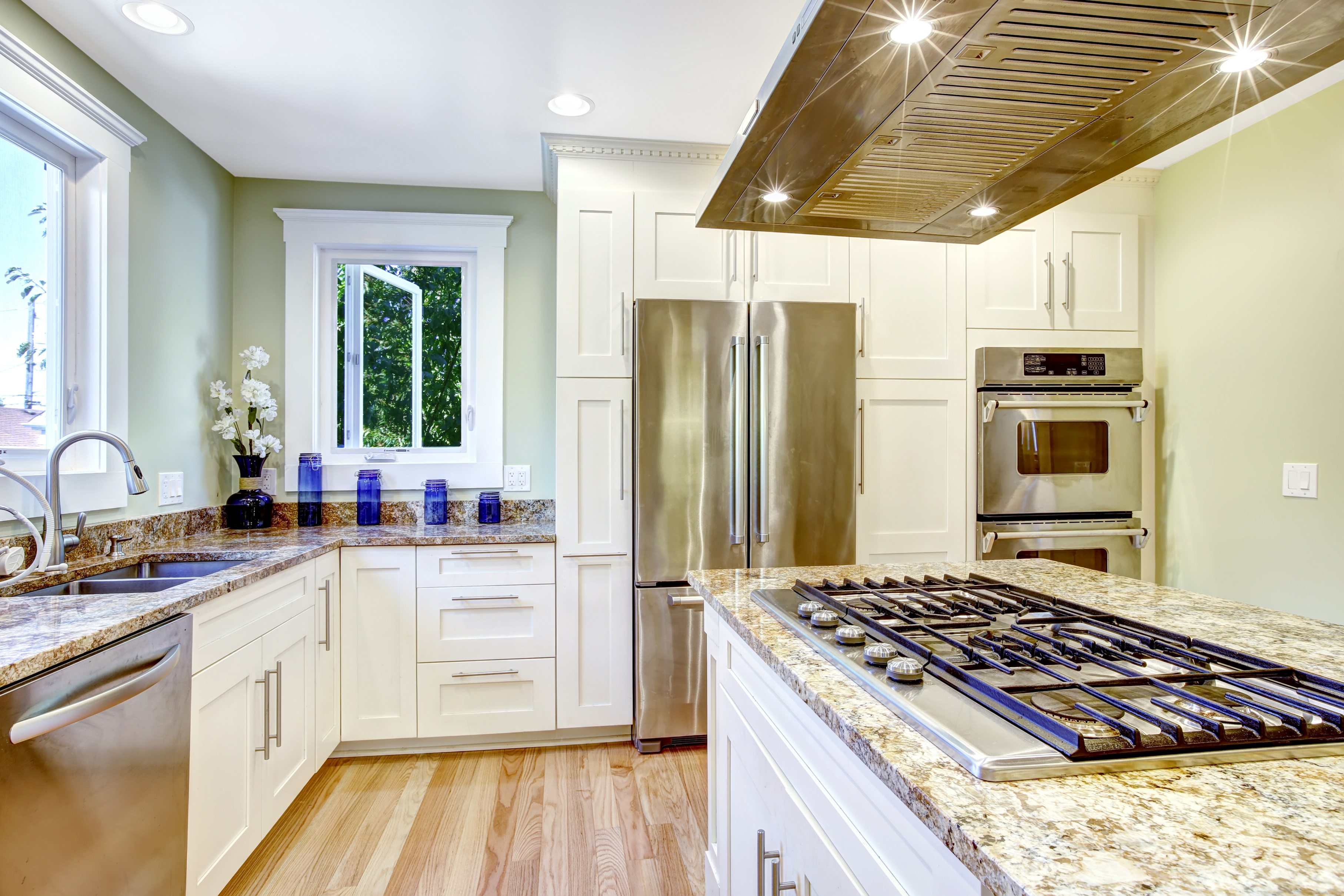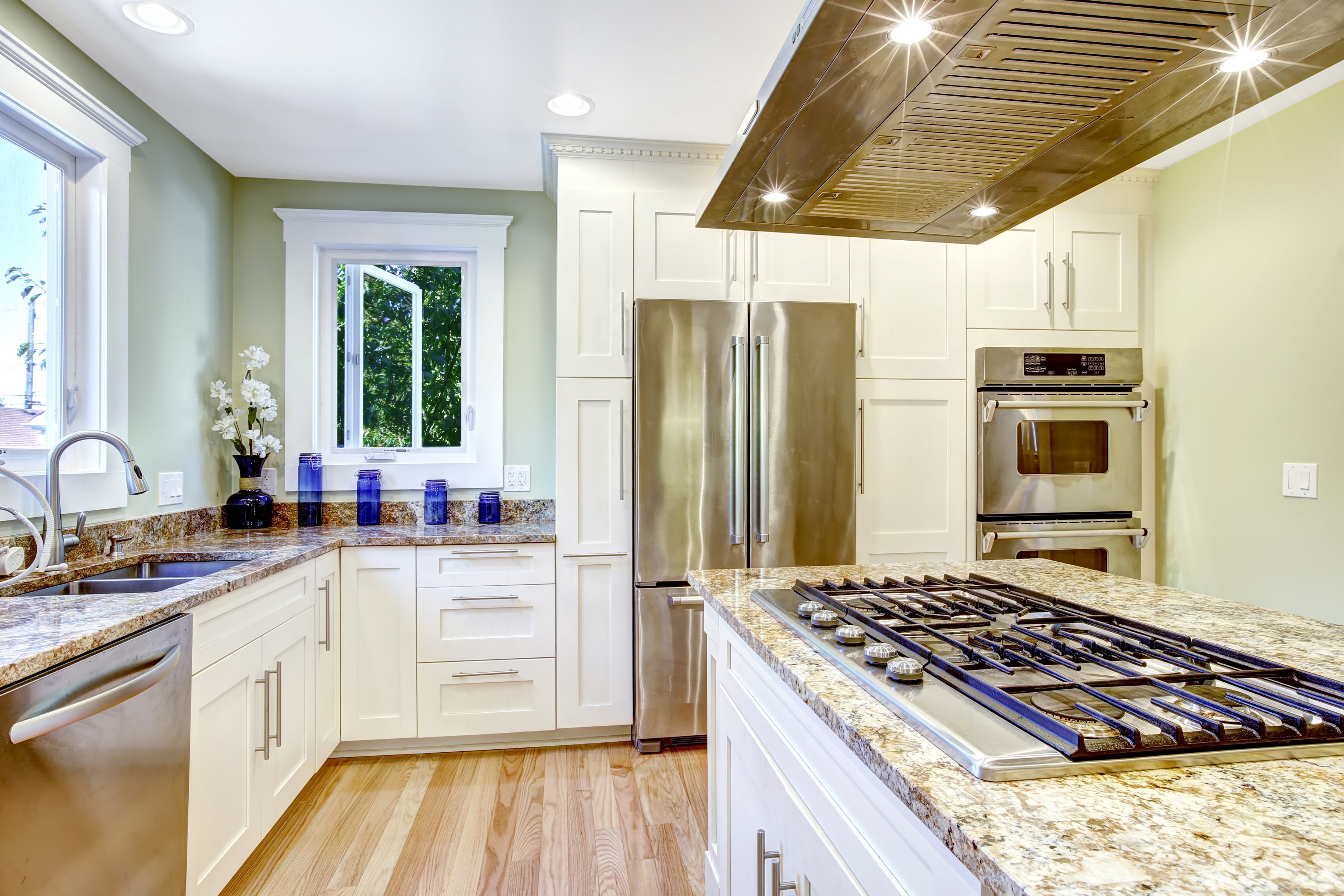 The next time you watch an episode of Flip or Flop, pay attention to the cabinets that Christina and Tarek choose for the kitchen. They always use shaker cabinets, and once you start noticing them, you can't unsee them. As HGTV explains, shaker design originated in a religious movement from the American colonial era. It was all about simplicity and functionality, which is exactly what makes shaker cabinets so perfect for even the most modern kitchens.
Christina and Tarek often use shaker cabinets in white, black, or a dark brown stain. But you can get them in any color you want, and they make a versatile addition whether your style is contemporary, traditional, or anything in between.
They frequently go with stainless steel apron sinks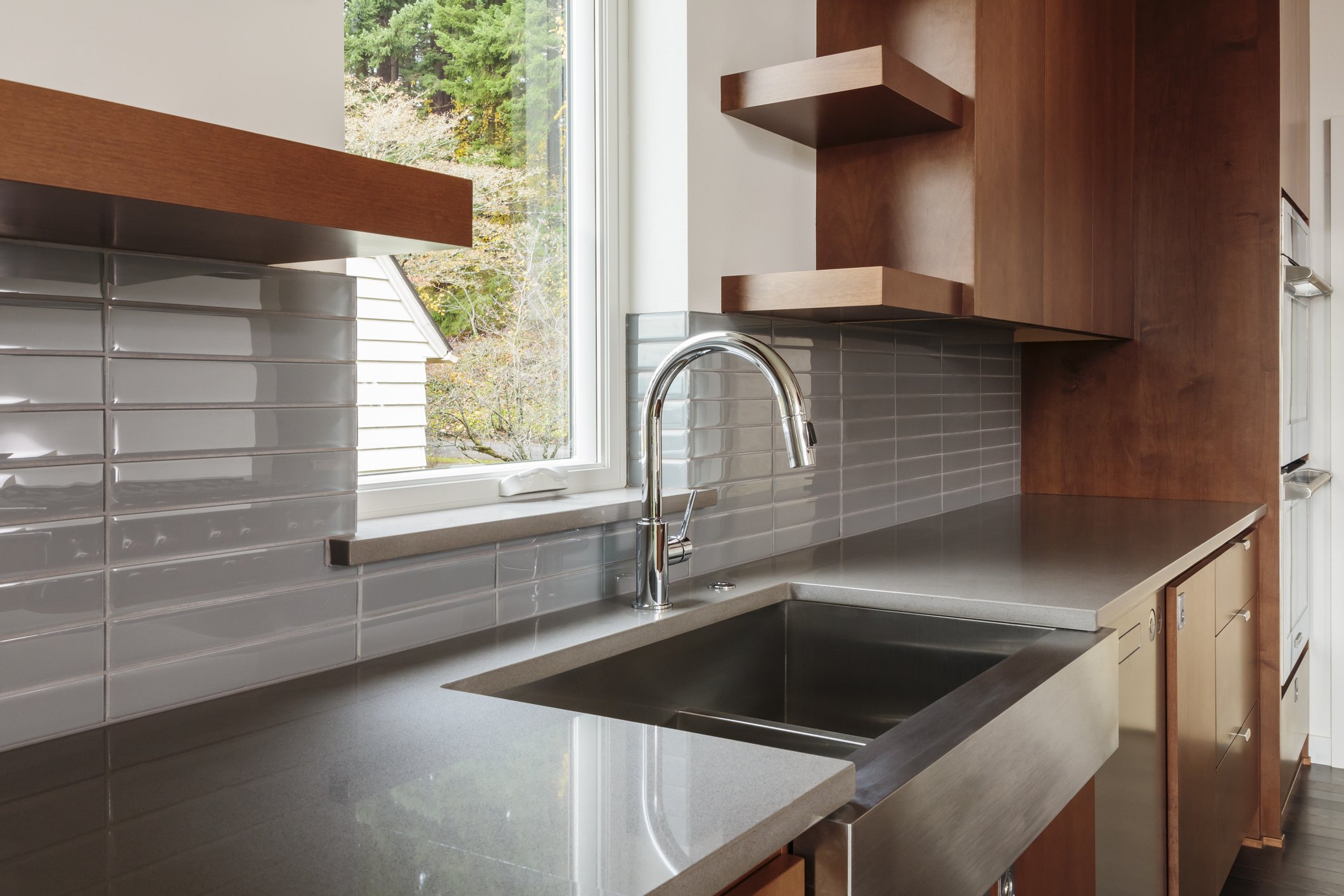 While Chip and Joanna usually select a white farmhouse sink on each episode of Fixer Upper, Christina and Tarek have a different go-to in their kitchens. On most episodes of Flip or Flop, they install a stainless steel apron sink. These sinks have the familiar farmhouse sink shape but look a little more modern thanks to their slick stainless steel finish.
As Houzz reports, farmhouse sinks were originally designed to hold large amounts of water (in a time before everybody had running water). That explains why they're so much deeper, in terms of both width and height, than other modern sinks. Farmhouse or apron sinks are traditionally made of fireclay or porcelain. But stainless steel — Christina and Tarek's usual choice — adds a sleek contemporary look to this traditional silhouette.
Christina and Tarek often choose patterned tile
As Delish notes, Christina and Tarek have gotten on board with a fresh new design trend: Patterned tile. Christina posted multiple Instagram shots featuring beautiful tile from The Cement Tile Shop. This store, based in Tampa, Florida, sells dozens of interlocking, four-tile designs. Some viewers can't get enough subway tile. But for those who want Christina and Tarek to try something new, those Instagram posts look promising! They have already used patterned tile for statement-making backsplashes.
Delish reports that designs from The Cement Tile Shop have appeared on several HGTV shows already, including Property Brothers. Patterned tile offers a chic way to introduce some color into your kitchen.
They know how to make a statement on a budget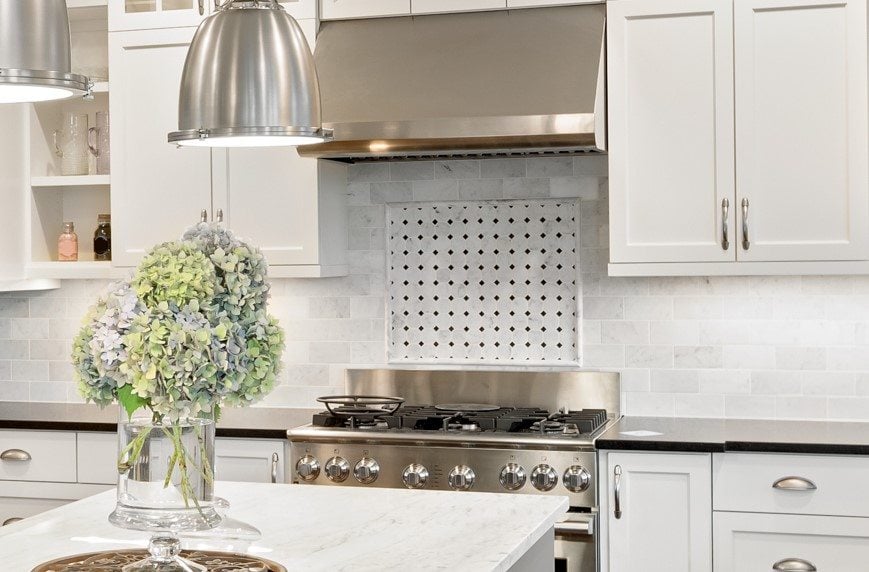 Speaking of backsplashes, the Flip or Flop stars have some genius tips for making a gorgeous statement without breaking the bank. Whenever you update a kitchen, your budget gets pretty tight. But Christina and Tarek love the look of a high-end backsplash, even when it doesn't really fit into the budget. So what do they recommend?
"Say you find a backsplash that you love but you can't afford it, an option is to do a cutout of it," Christina advises. "For example between a microwave and a stove or a cabinet piece, so do a picture frame of it. The rest of the backsplash, you can do more of an inexpensive tile." That sounds like a genius solution to us!
The 'Flip or Flop' stars always choose a durable but beautiful countertop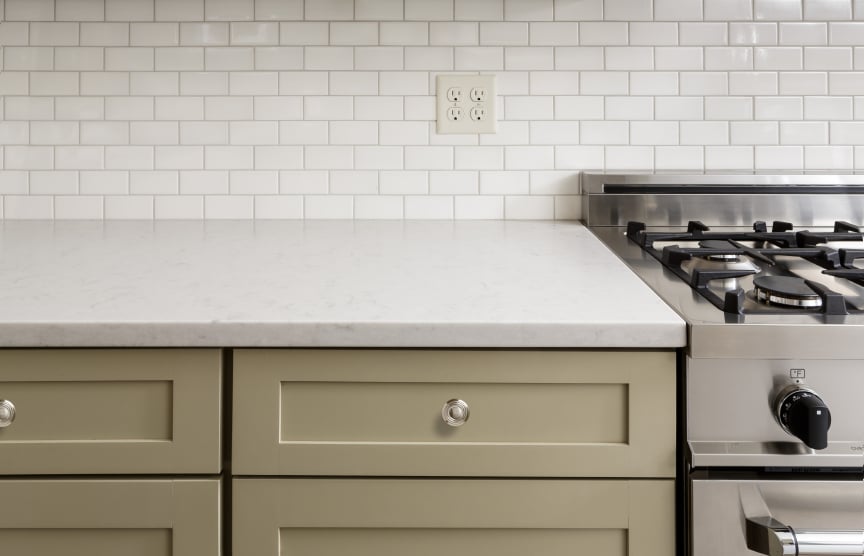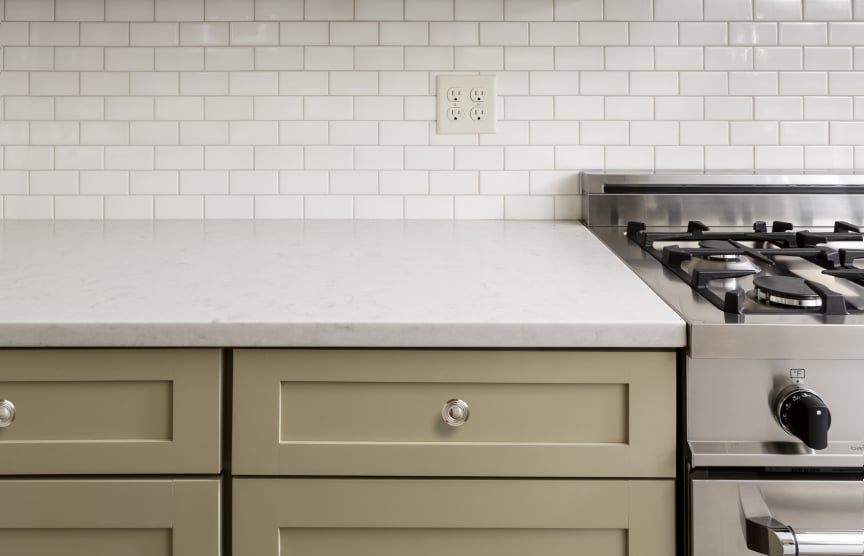 Countertops also make a major statement in your kitchen. And with all the choices available at your local home improvement store and beyond, it can feel difficult to make the right choice. But Christina and Tarek have some advice for homeowners trying to pick the right countertop.
According to Country Living, Tarek thinks "It's crucial to go with a countertop that is both durable and beautiful." He explains, "It's the main surface of all the cabinets and it really stands out." Similarly, Christina values durability. And in her book, any countertop you consider should be "easy to clean."
Check out The Cheat Sheet on Facebook!