What Cynthia Nixon Can Take From Ocasio-Cortez to Beat Andrew Cuomo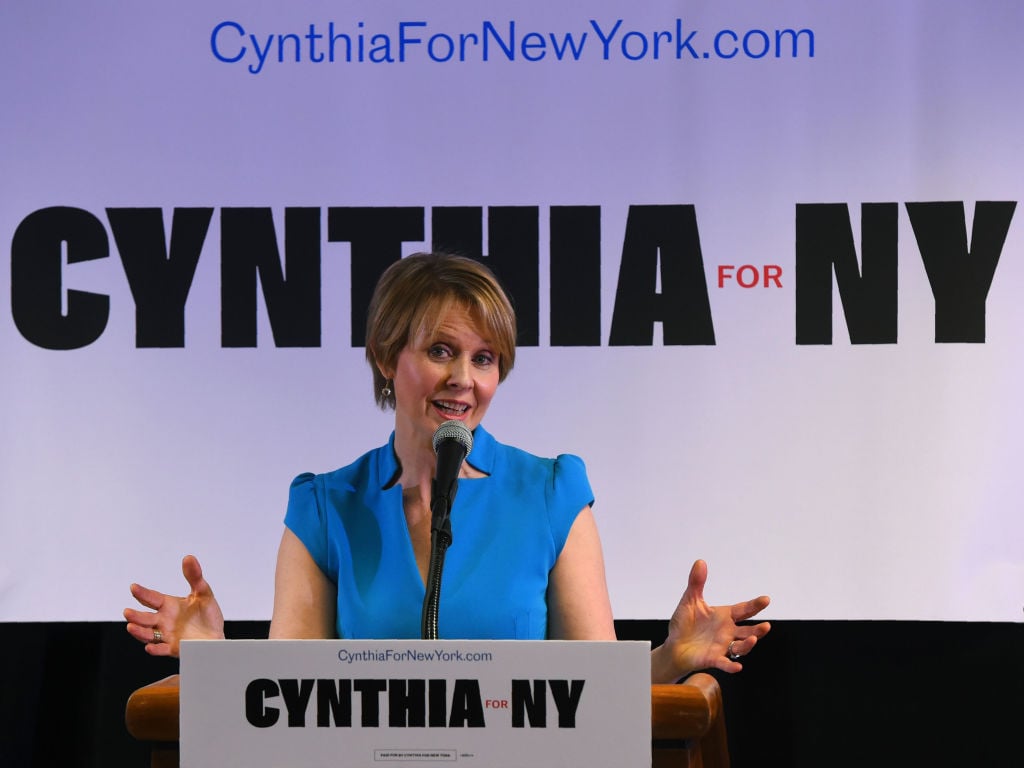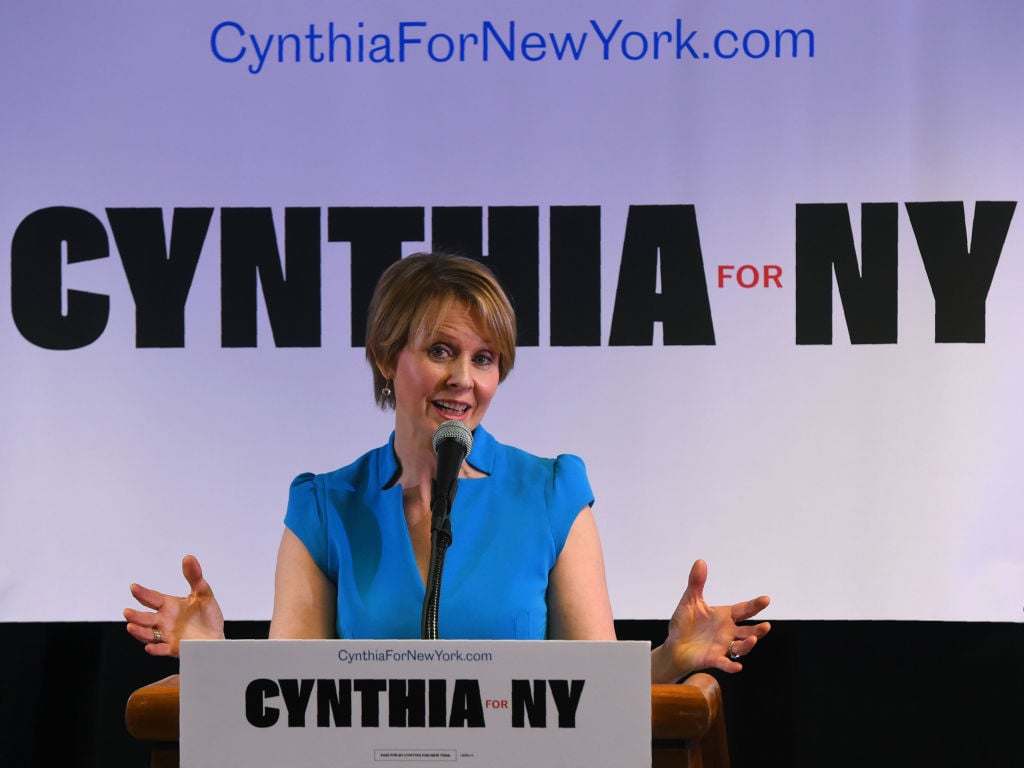 The sound America heard on June 26 was 28-year-old socialist Alexandria Ocasio-Cortez beating Joe Crowley in the Democratic primary to represent New York's 14th District in Congress.
Crowley, the fourth-ranking member in the House Democratic conference, lost by 15% to his challenger, who was running her first race for public office. (One elected, she will be the youngest member to ever serve in Congress .)
Immediately, people began looking at another big race coming for New York voters in September: Governor Andrew Cuomo versus primary challenger Cynthia Nixon. In both cases, long-serving incumbents hoped to hold off younger and more progressive women.
With Crowley's loss, that gives Nixon's staff something of a blueprint for beating Cuomo later on in the summer. Here's what the two campaigns have in common, and why Cuomo could be the next establishment domino to fall.
1. Cuomo underestimates Nixon.
If you want to see an incumbent not taking a challenge seriously, look at Crowley's losing effort. The head of the Queen party machine looked at Ocasio-Cortez and saw no threat in someone who'd been bartending one year earlier.
Crowley had more money, more name recognition, and most of the endorsements. However, he didn't know how much people took to Ocasio-Cortez, who lives in the district and connected with voters with ease on the campaign trail.
Meanwhile, Crowley made a huge blunder by skipping debates and sending an unpopular surrogate to square off with his opponent once.
Cuomo, who's underestimated Nixon from the start, risks the same fate. Like Crowley, he led in early polls by over 30%. Also like him, Cuomo hasn't agreed to a time and place when he'll debate Nixon.
2. Progressives have the energy.
The most striking aspect of U.S. politics in 2018 is the energy among progressives. We've seen incredible resistance to Trump administration policies and the corrupt Cabinet members putting them into action.
On the electoral front, the energy translated into victories from western Pennsylvania to Alabama and New Jersey. In California and Virginia, transgender and socialist candidates harnessed it into progressive wins in primaries and general elections.
As a governor who continues to disappoint New York voters on the environment and voting rights (among other things), Cuomo risks becoming the next victim.
Only 13% voted in the Ocasio-Cortez primary; motivation means everything in midterm races.
3. Democratic voters look more like Nixon and Ocasio-Cortez.
In 2018, the Democratic voting base is a coalition of college-educated whites, minorities, millennials, and (above all else) women. Meanwhile, older white men like Crowley and Cuomo form the backbone of the Republican party.
If Cuomo to dismisses the Ocasio-Cortez win as a product of demographics (i.e., more Latino votes), he'll risk his place in the governor's mansion. One academic researcher told the New York Times that Ocasio-Cortez's strongest support came from Astoria, a heavily gentrified (i.e., white) area.
This energized coalition could very well carry Nixon to victory.
4. Money didn't buy Crowley votes.
Pollsters like FiveThirtyEight's Nate Silver believe Cuomo is much better off than Crowley in November. For starters, Silver believes she doesn't have the same underdog appeal as first-timer Ocasio-Cortez.
The day after the defeat, a New York Times post-mortem again cited the polls and Cuomo's huge fundraising advantage. (He has $30 million to spend, while Nixon has only secured $1 million.)
Crowley's campaign staff can tell Cuomo's team how much a massive fundraising advantage worked for its campaign.
Come September, New Yorkers will be even more tired of the city's subway problems and the centrist, offend-no-one approach of the state's governor. If Cynthia Nixon can harness the opposition like Ocasio-Crotex, she'll be New York's next chief executive.
Follow The Cheat Sheet on Facebook!