This Is the 1 Food Martha Stewart Always Packs in Her Carry-On
Like many other celebrities, Martha Stewart doesn't travel light. (Though who would if you were wealthy enough that you weren't offended by the fees airlines charge for checked bags?)
Stewart travels well and often. And over the years, she's commented on many aspects of her travel routines, ranging from the one food she always packs in her carry-on to the other travel essentials she won't leave home without.
Below, check out Martha Stewart's most interesting confessions about her travel habits — and her most useful advice for what you should pack on your next getaway.
1. Martha Stewart doesn't pack light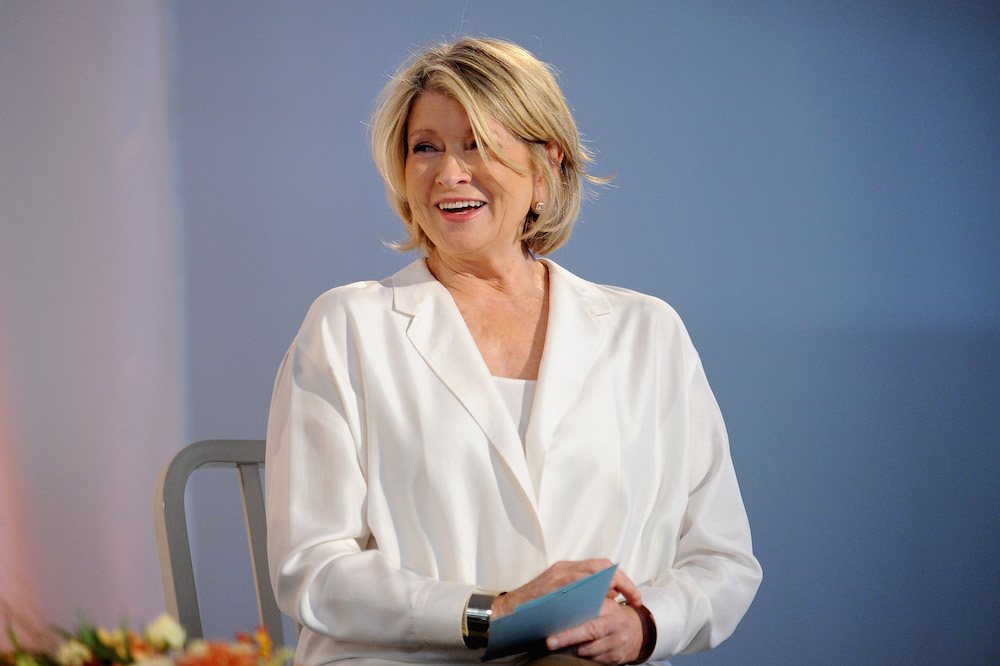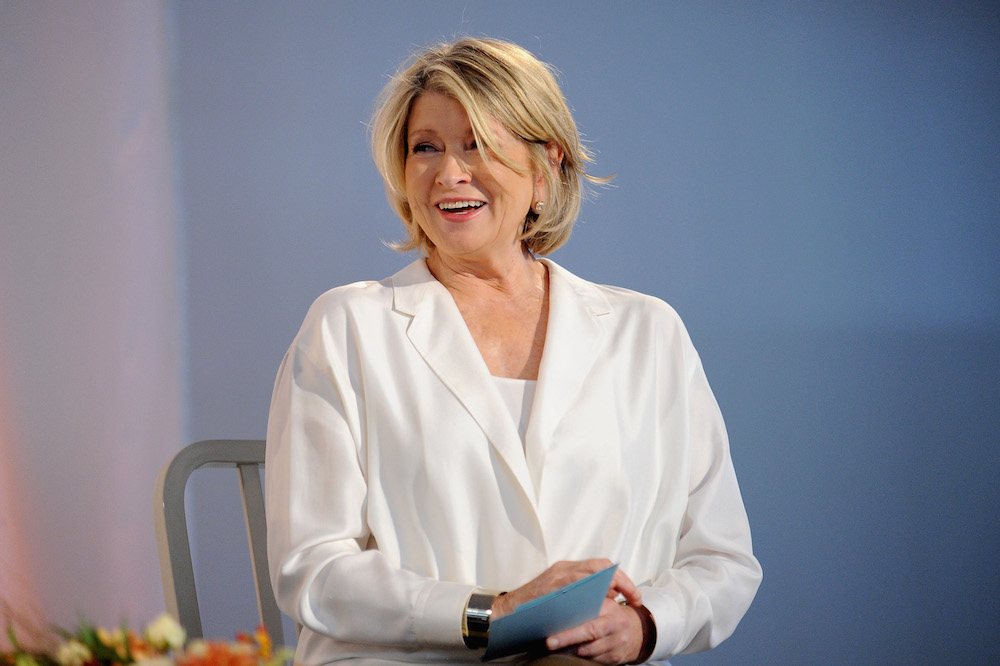 Some people would advise you to pack as light as you can. But Martha Stewart doesn't buy in to that approach. "I'm not a light packer," she tells The New York Times, "so I will definitely pack enough variety of clothing to cope with weather, events and surprises. I'm not embarrassed to take two suitcases." She reports that she packs the largest carry on bag that will fit in the airline's overhead compartment. And she's not afraid to check multiple bags if she has to. Stewart explains, "I've actually Instagrammed me with seven suitcases when I had to go out and do my show with Snoop. I had 20 wardrobe changes."
Next: She takes three of this popular device with her.
2. In fact, she always has three iPads with her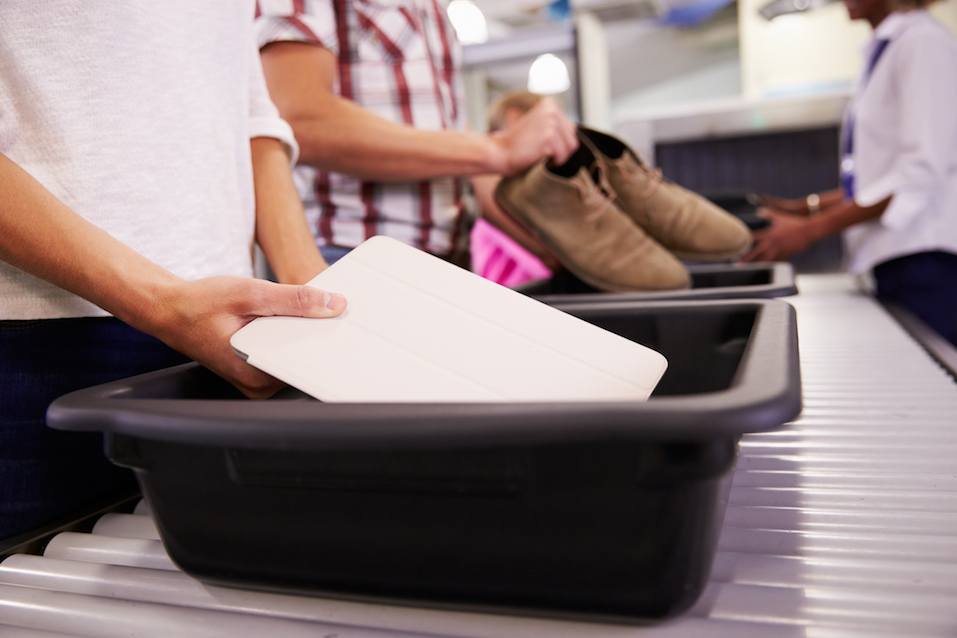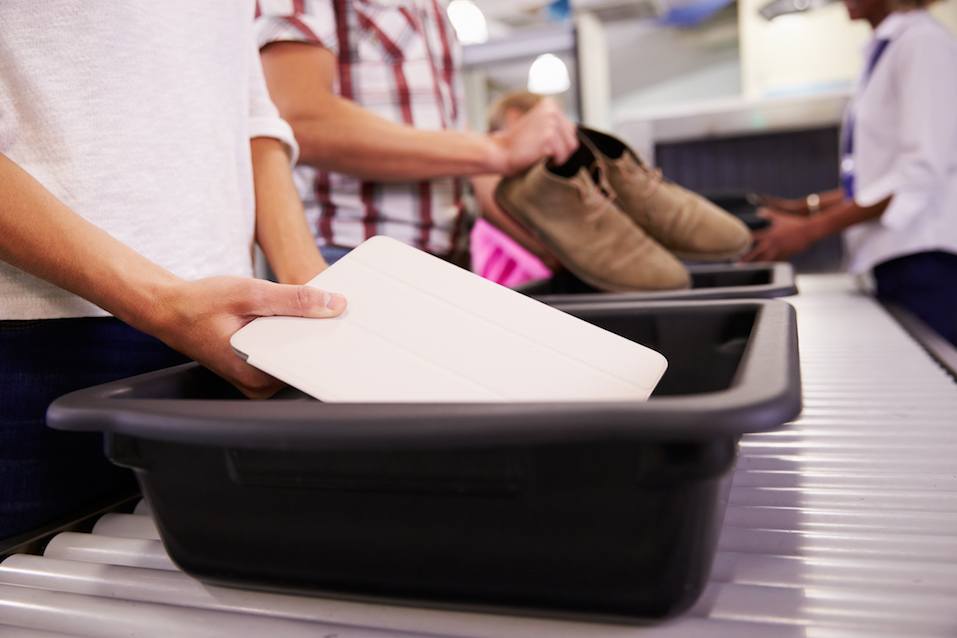 Wondering whether you should pack your iPad for that upcoming trip? Martha Stewart would probably say yes. She actually has three with her whenever she travels! As she explains to The New York Times, "One's just for books, one's for TV show series, and one's for movies." She explains that she prepares so that she can watch one movie each day. (Stewart doesn't sleep well, so likes watching movies at night.) She adds, "I have three because I'm always running out of space. I don't like erasing all my movies."
Next: She stays warm during chilly flights with this item.
3. She packs a very specific kind of shawl for the plane ride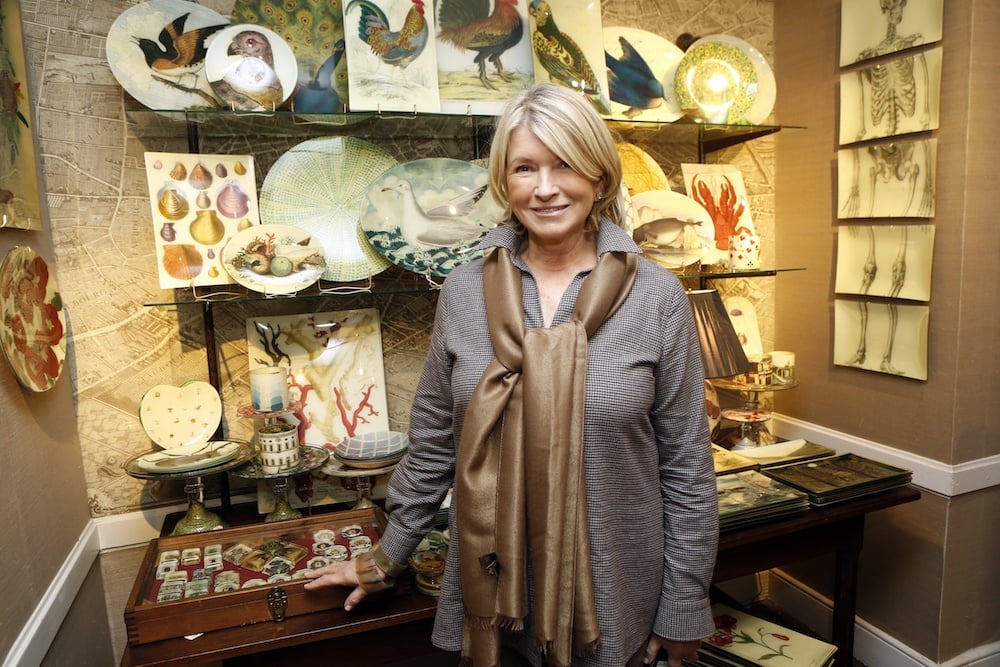 Wondering how to deal with the constant temperature changes in the airport and on the plane? Just follow Martha Stewart's lead and pack a comfortable shawl. "I always take a very comfortable shawl, a shahtoosh," she explains, using the traditional word for a shawl woven of the down hair of the Tibetan antelope. (Hers is made of a different material — cashmere, according to Condé Nast Traveler.) "They weigh almost nothing and they're as warm as a down comforter. It's paper thin, it goes through a wedding ring."
Next: She always prepares this snack to pack in her carry-on.
4. Martha Stewart always has hard-boiled eggs in her carry-on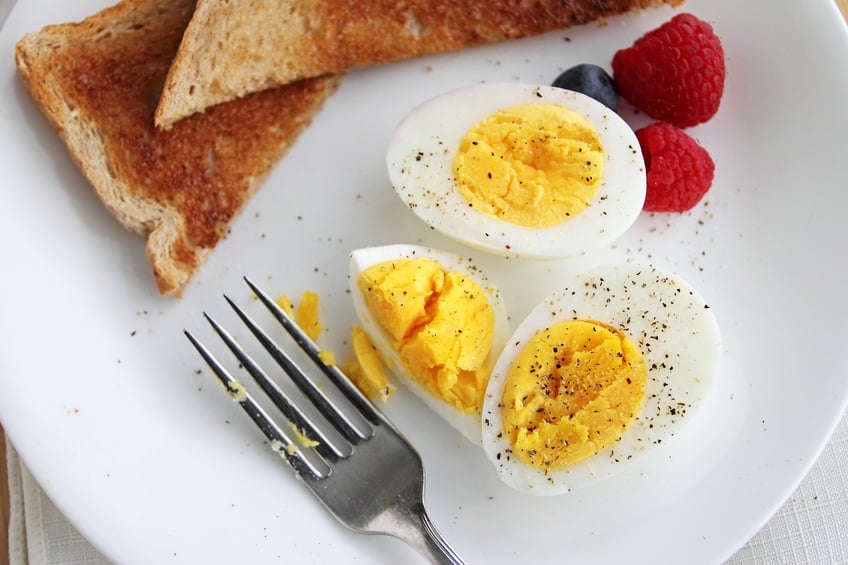 Another essential Martha Stewart always packs in her carry-on? Hard-boiled eggs. Telling The New York Times about what food she packs for the flight, she explains, "I try to avoid plane food most of the time. I just don't find it very appetizing." (Would you expect anything different?)
She says that she always packs hard-boiled eggs, which "are just so much better than any eggs on the plane. They're from my own chickens. I take them for everybody I'm traveling with."
Next: She packs a few other foods for longer flights.
5. She also prepares a few other foods for the flight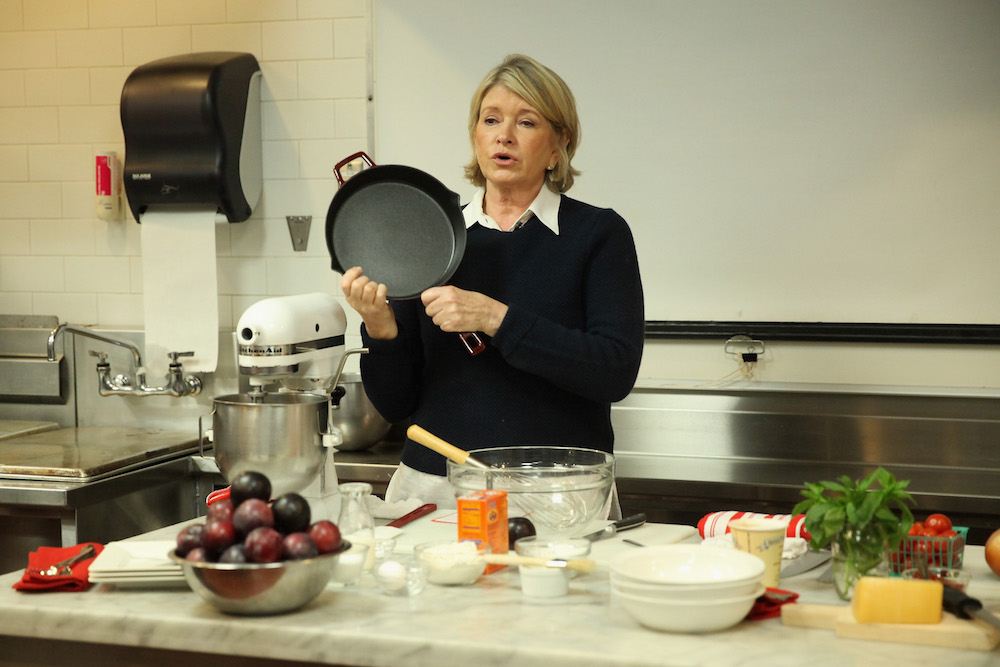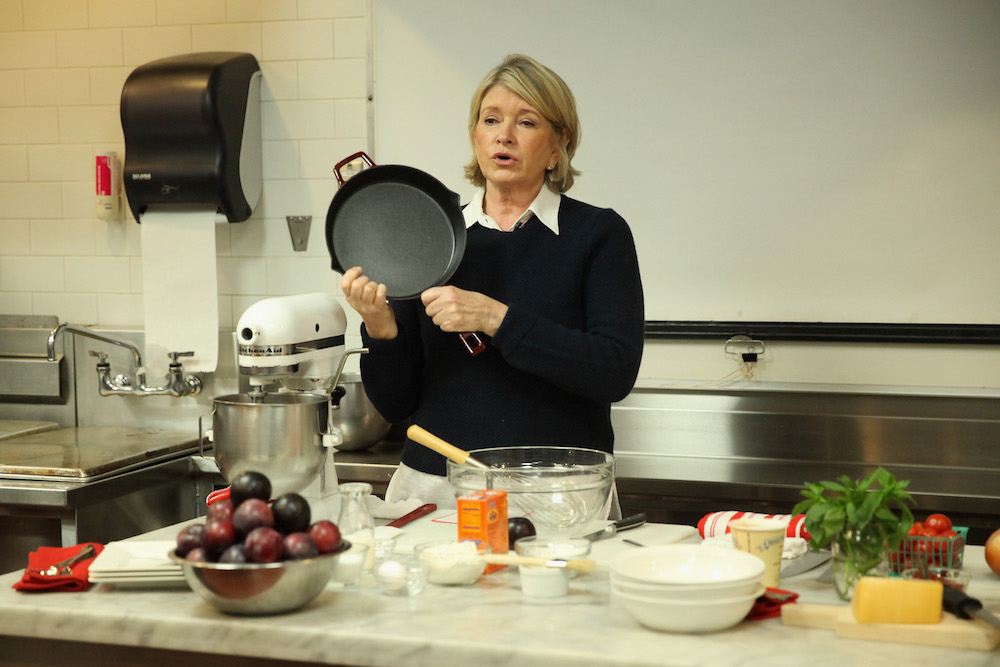 Hard-boiled eggs may be substantial enough for snacking during a short flight. But what about longer flights, when you really should eat a meal? Martha Stewart tells The New York Times that in that case, she makes a point of packing something "very good that I know I'll want to eat on the plane." A few favorites? She sometimes makes smoked salmon sandwiches on seven grain bread. Alternately, she sometimes prepares a tabbouleh salad. Or, she might pack homemade yogurt with apple sauce.
Next: She has a very specific method of packing.
6. Even her carry-on tote gets packed precisely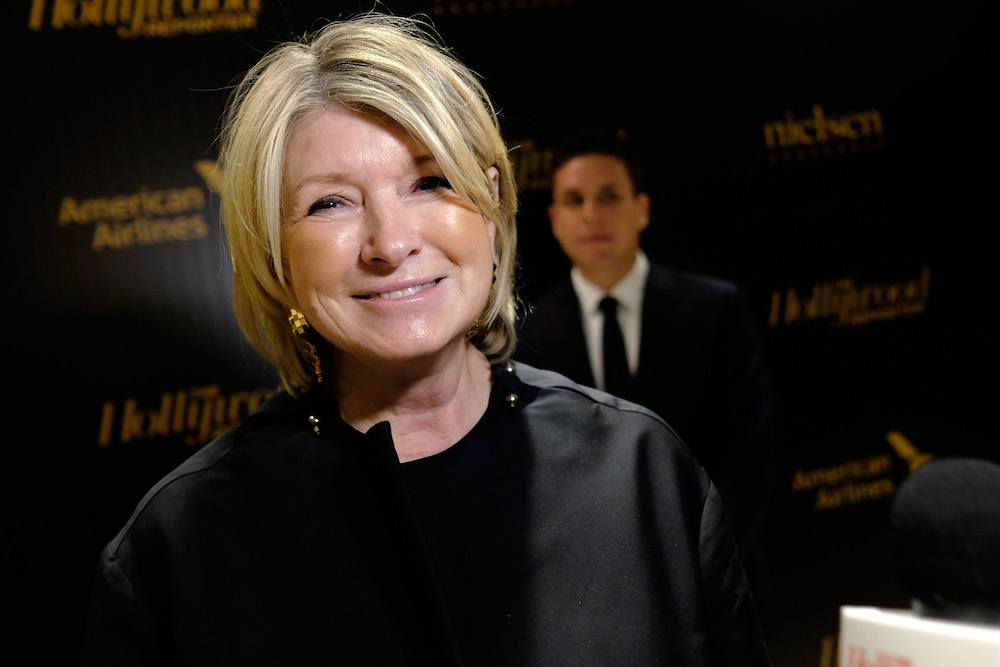 Martha Stewart isn't just throwing her food and her shawl into a tote and running out the door. As Condé Nast Traveler reports, Stewart packs her tote neatly and precisely. In addition to her food and her shawl, her tote gets packed with "office paperwork in clear sleeves, towelettes to wipe down seats, emergency vitamins, and a neck pillow bought right before boarding (and then usually left behind or lost)." Also along for the ride? An iPad (or three), a camera, "carefully coiled chargers," plus a plastic bag to stow each device.
Next: She doesn't just place her clothes in a suitcase.
7. Martha Stewart packs all her clothes in plastic bags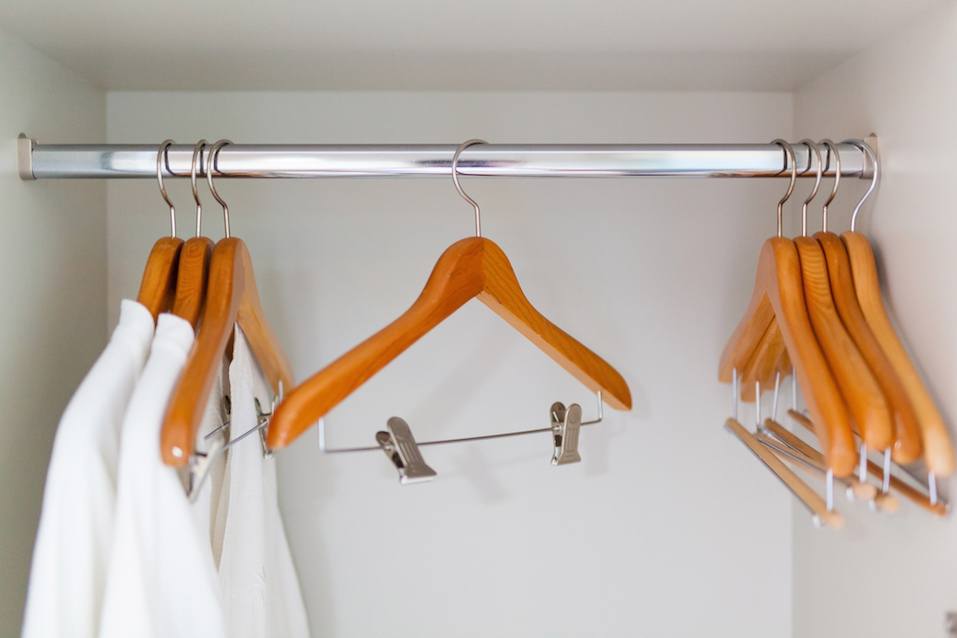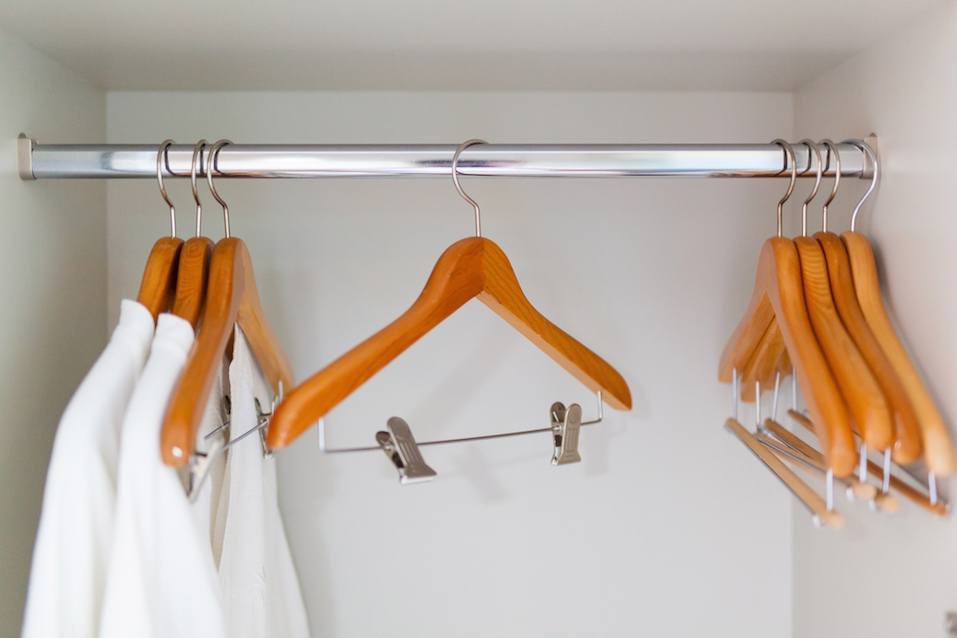 It's not just her iPads and her camera that get the Ziploc treatment. The Huffington Post learned that Martha Stewart packs her clothes in plastic bags. She only puts items like sweaters directly in the suitcase. Blouses and pants go on a lightweight wire hanger and covered in a clear plastic garment bag. Stewart explains her rationale, "Something about the plastic stops wrinkling. A physicist could probably tell me exactly what the deal is, but it works." Similarly, all her shoes go in shoe bags before they get packed.
Next: She always keeps this item in her carry on.
8. She never checks her makeup bag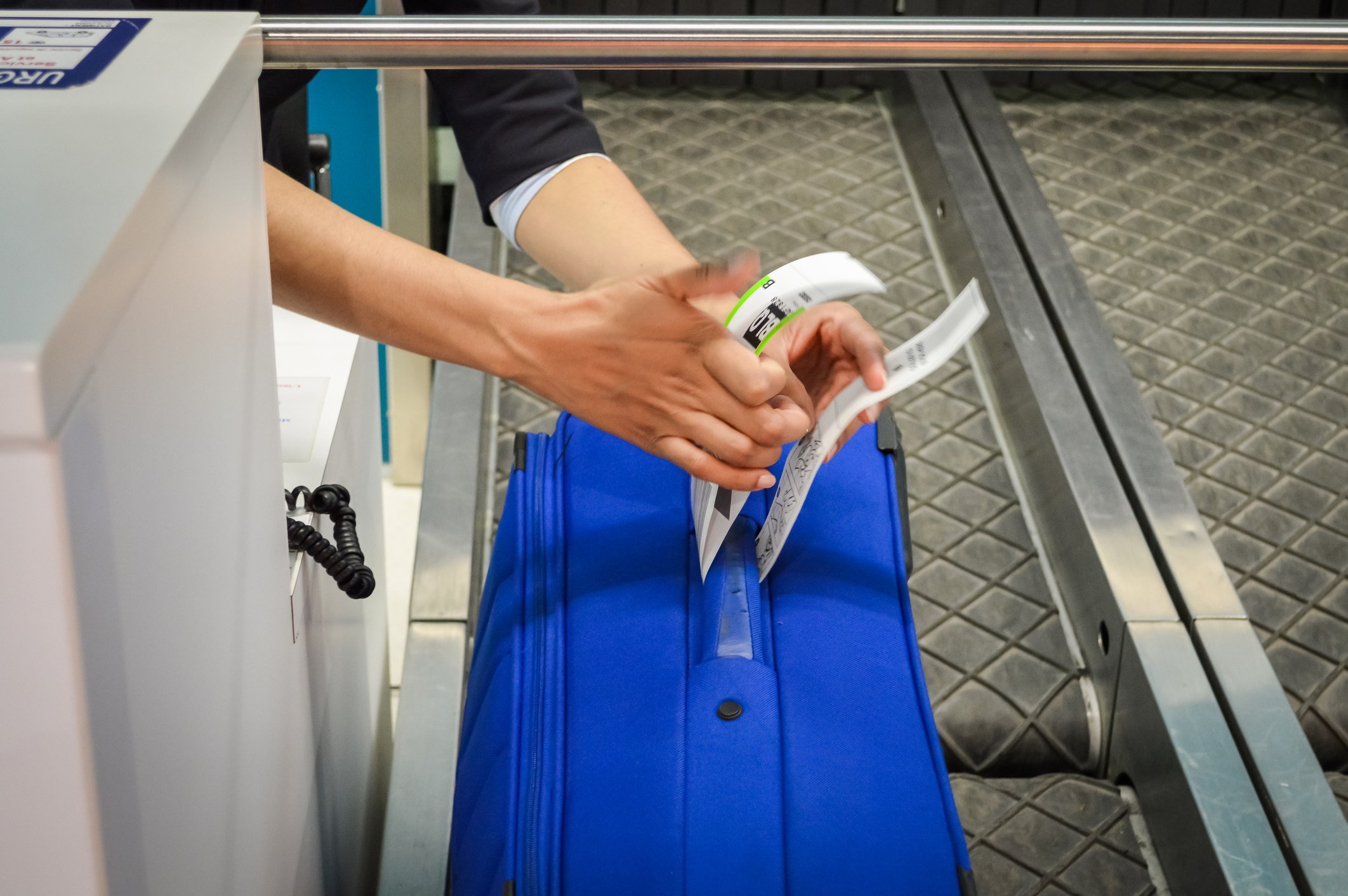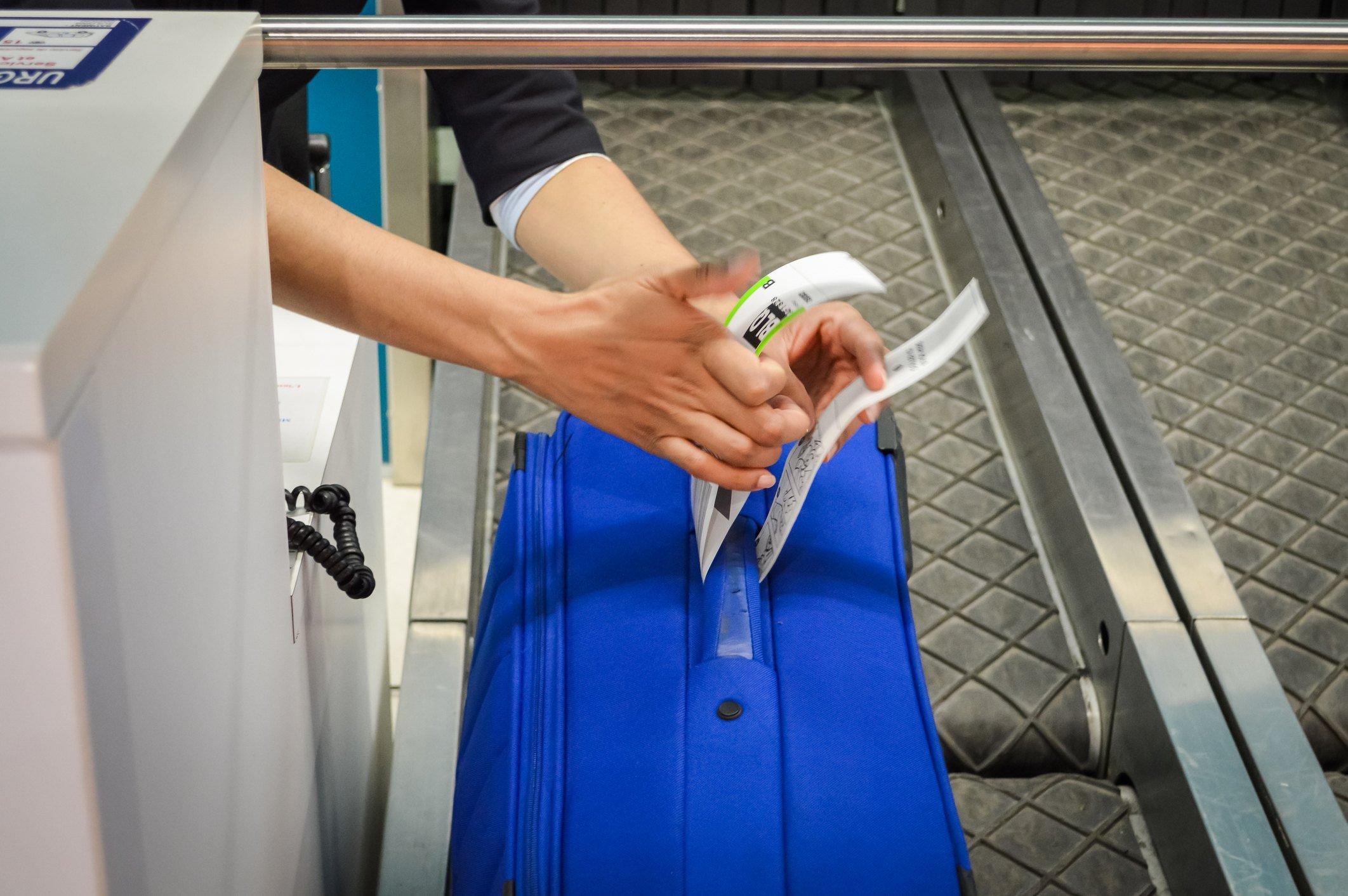 Whether you love makeup or hate it, you might want to follow Martha Stewart's example and avoid checking your makeup bag. Keeping it with you will ensure that you have your essentials, even in the case of a delay. And a makeup bag is also a good place to keep any valuables, like jewelry. Stewart tells Condé Nast Traveler that she never checks her "makeup bag, which includes my fragrance, Fracas; Yon-Ka moisturizer or Mario Badescu rose spray; and my jewelry."
Next: She makes sure to always pack this type of clothing.
9. Martha Stewart always packs workout gear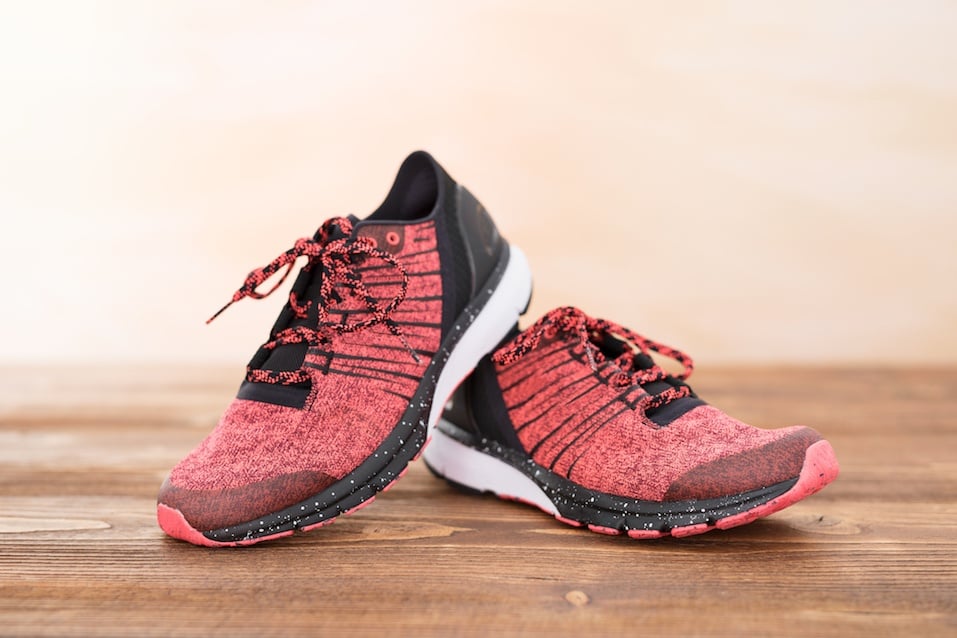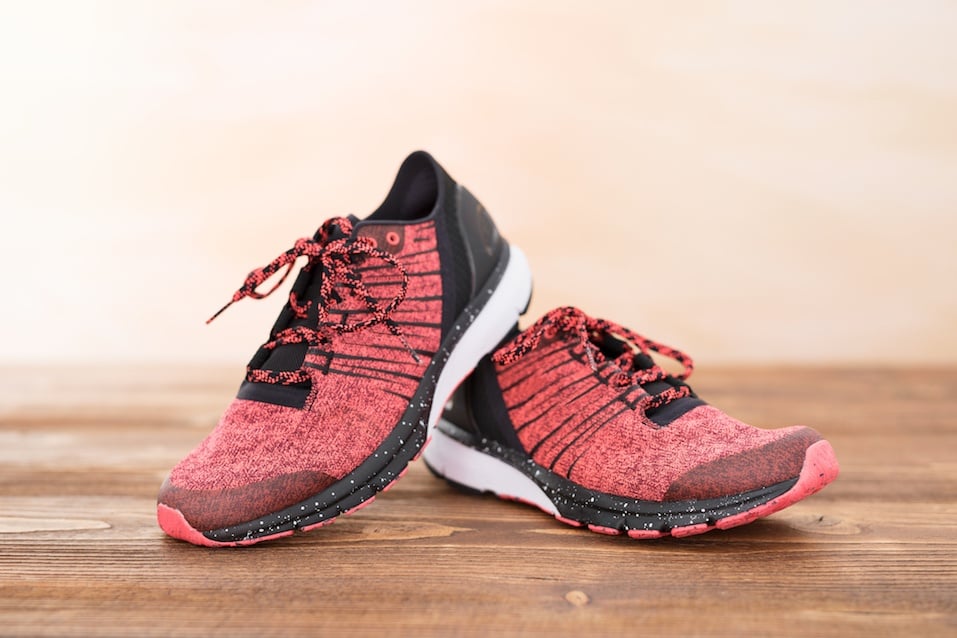 If you always debate whether to pack your workout clothes, rest assured that Martha Stewart would tell you to take them along. In fact, she tells The New York Times that she actually works out everyday when she travels. "I take a workout outfit so I can go to the gym in the hotel, with good footwear. I [often] take my Pilates ring and my yoga strap and a block to do stuff in my room if there's no gym."
Next: She always packs this item, just in case.
10. She always packs a swimsuit, too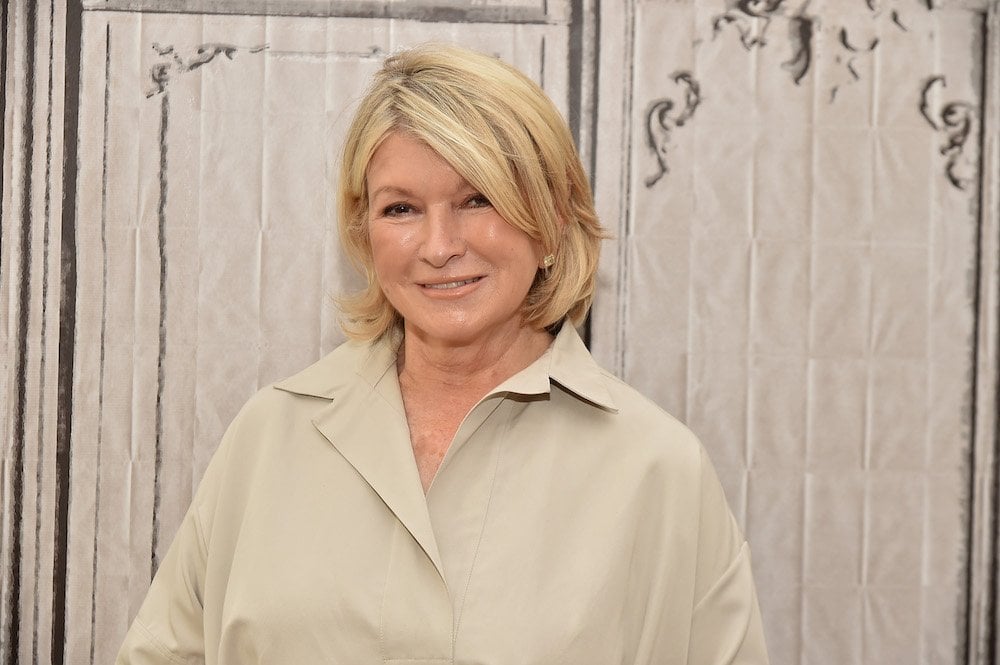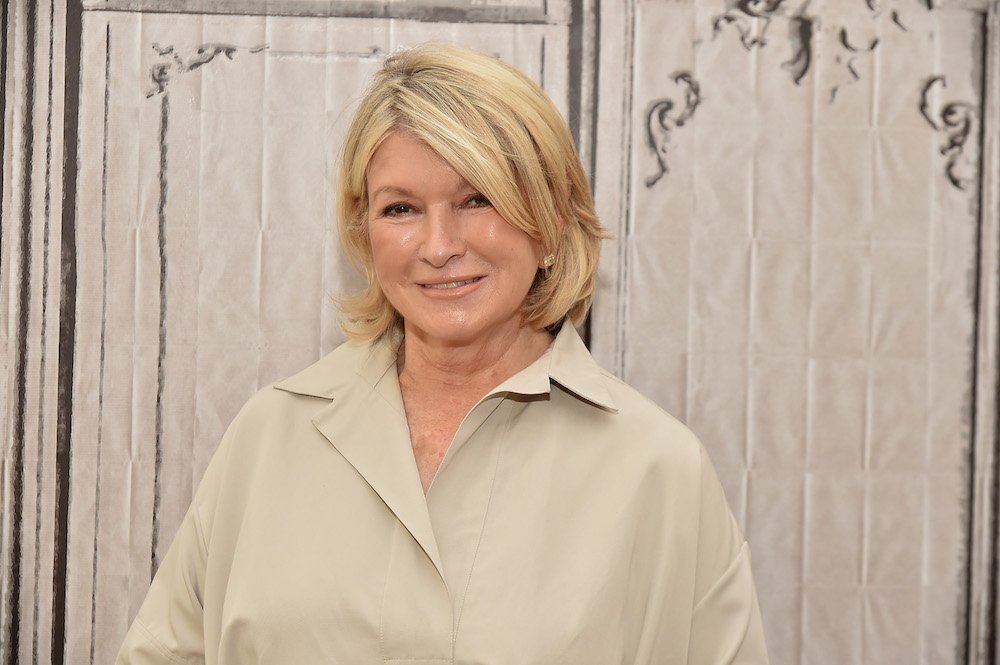 The Huffington Post learned that Martha Stewart also recommends always putting a swimsuit in your bag. After all, it takes up little space and can make exercising while you're away from home a lot of fun. She explains that she always packs one, "even if I'm going to Alaska. Just in case I have time to swim in the pool."
Next: She won't rely on the hotel having this item available.
11. She also thinks that packing your own shower supplies is essential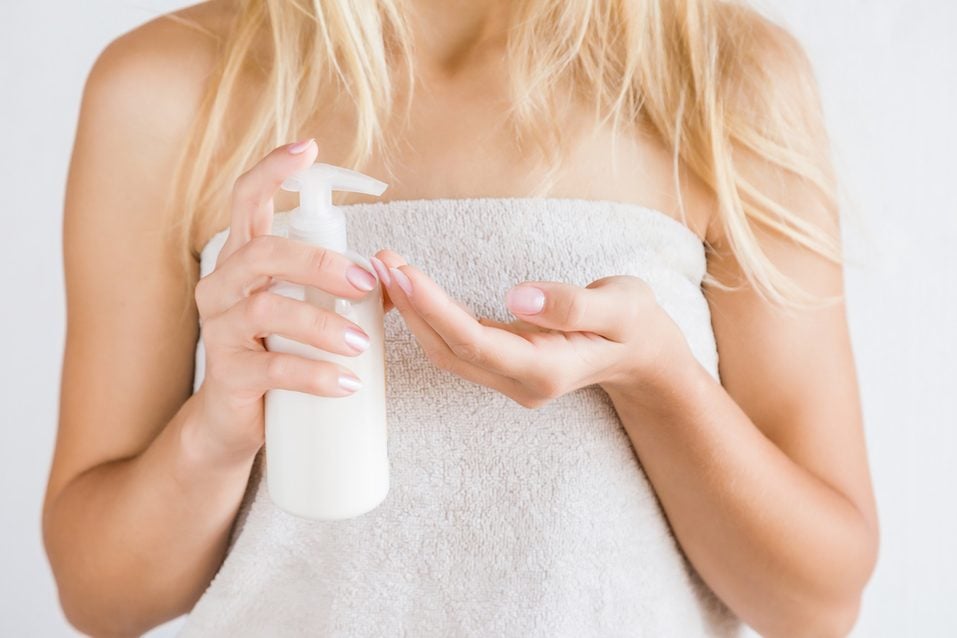 Another thing Martha Stewart doesn't skip packing? Shower or bath items. She tells the Times, "A lot of hotels put out soaps with so much perfume; they're awful. I wish they would do unscented high-quality soaps and things." Instead of hoping that the hotel has something she can tolerate, she packs her own. "I always bring my own soaps, like Dr. Orentreich's silicon soap and Mario Badescu's A.H.A. soap."
Next: She always labels this item.
12. Martha Stewart learned the hard way that you should label your toiletries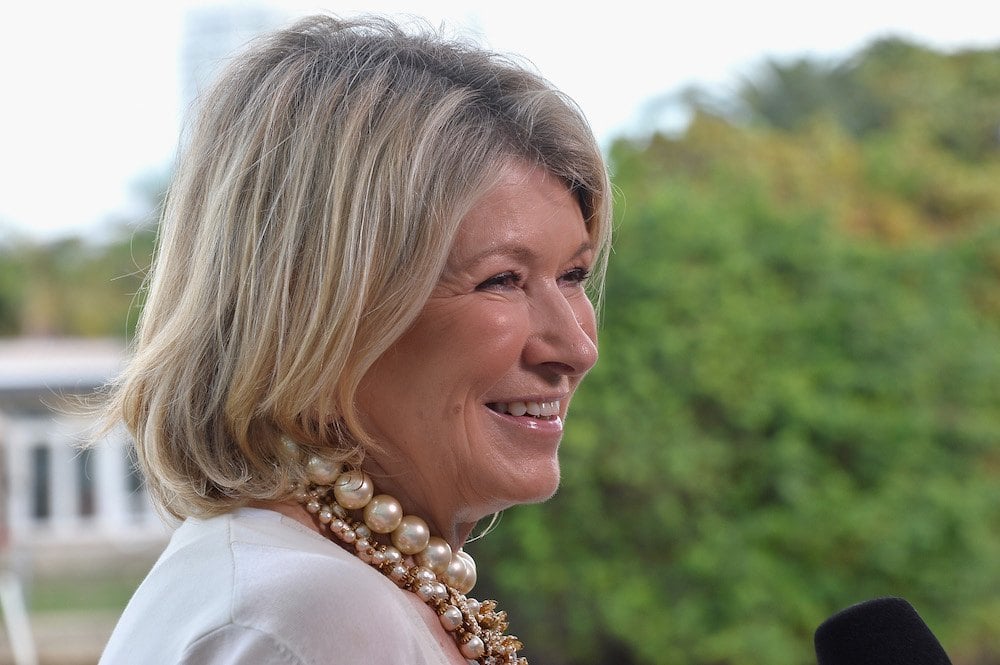 Martha Stewart uses reusable travel containers to pack her toiletries. (An eco-friendly way to avoid packing more than you need!) According to The Huffington Post, Stewart learned the hard way that you should probably label those little bottles. She says that she once drank her laundry detergent instead of her vitamin C powder — a mistake that anybody would probably only make once!
Next: She prefers this kind of luggage.
13. She likes Rimowa luggage — and wheeled suitcases in general
Martha Stewart tells The New York Times that she typically favors Rimowa luggage. In fact, she's seen with six of the brand's streamlined suitcases in an Instagram post where she says she's packed 20 outfit changes. Condé Nast Traveler reported in the past that Stewart also favors Louis Vuitton and Tumi rolling bags.
But no matter which brand she's toting, she favors wheeled suitcases. As The Huffington Post learned, she advises that wheeled bags "save your shoulders." And she recommends placing a tote atop the suitcase for smooth transport.
Next: She doesn't worry what the TSA thinks.
14. She's never afraid to pack something strange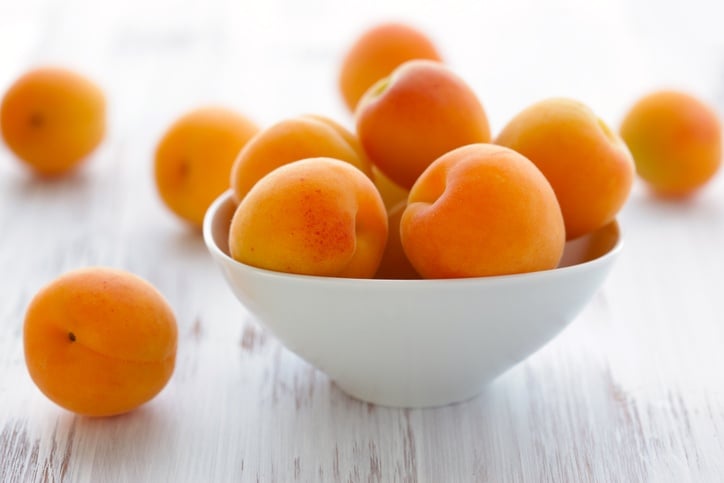 If you want to bring home a souvenir from a work trip or a vacation — and doing so won't get you in trouble with the TSA — Martha Stewart would probably tell you to go for it. She has probably traveled with a few strange things as carry-on baggage. In fact, she tells Condé Nast Traveler, "I once bought a flat of apricots from the Santa Monica farmers' market — and carried the whole flat home on the plane because I wanted to make jam."
Next: She actually doesn't love packing.
15. Martha Stewart doesn't love packing — and you don't have to, either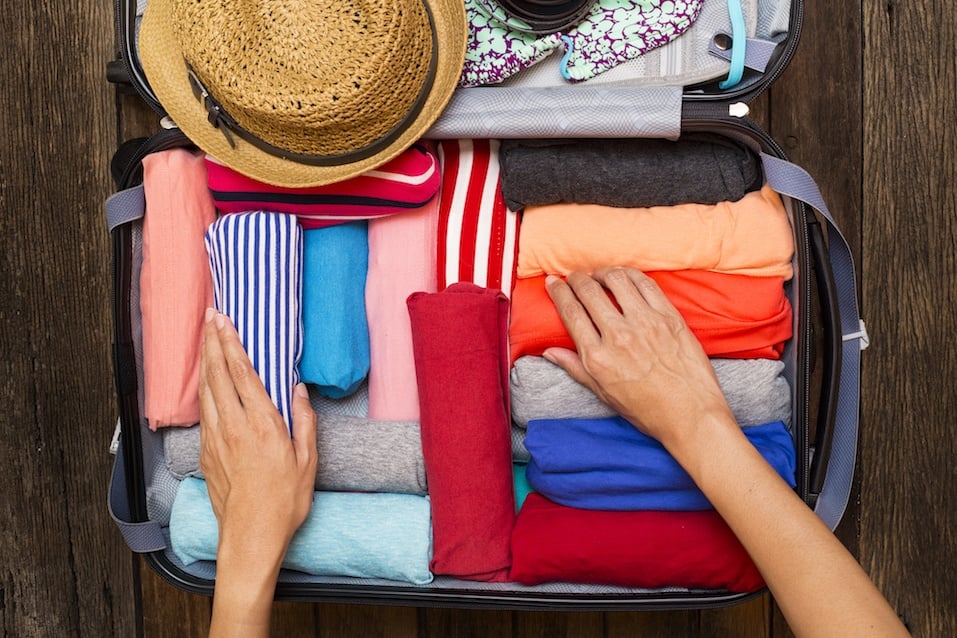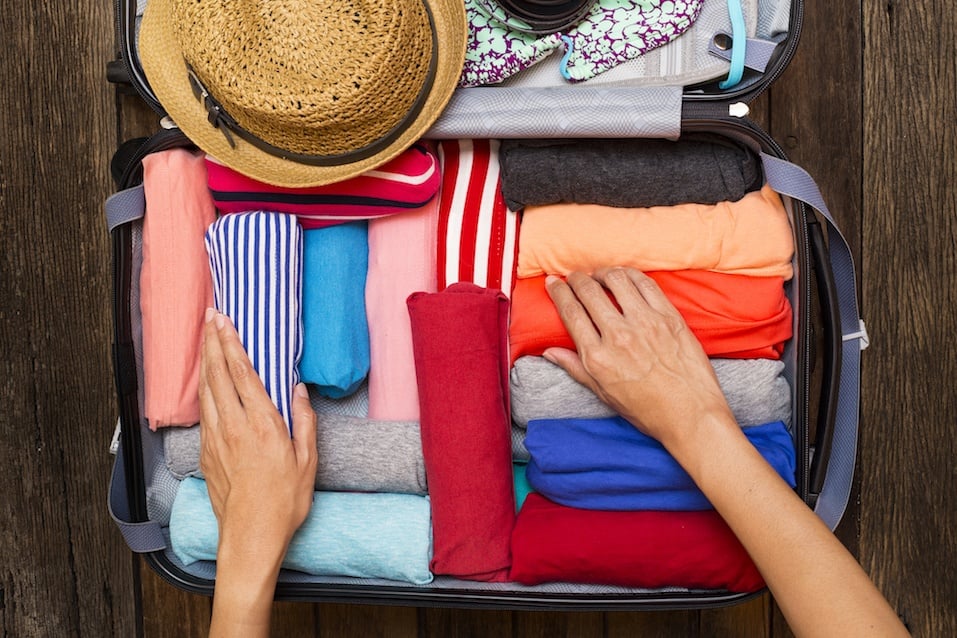 Some people derive some satisfaction from getting everything folded neatly and arranged perfectly in their suitcase. You might think that Martha Stewart is one of them. However, she tells The New York Times that she actually doesn't enjoy getting packed up for a trip. She tells The New York Times, "I do not like packing. But I have to pack so often and so much."
Ultimately, you don't have to love packing, either. Just figure out what works for you and accept it as part of process when jetting off to an exciting new destination.
Read More: The Best Ways to Keep Your Airline From Losing Your Luggage
Check out The Cheat Sheet on Facebook!