What to Wear to Disney World and Disneyland
Not dressing appropriately for Disney World or Disneyland can put a damper on your entire experience. Between all the walking, waiting in lines, and eating theme park food, you want to ensure you're dressed as comfortably as possible. If you're not sure what to wear to Disney World or Disneyland, you've come to the right place.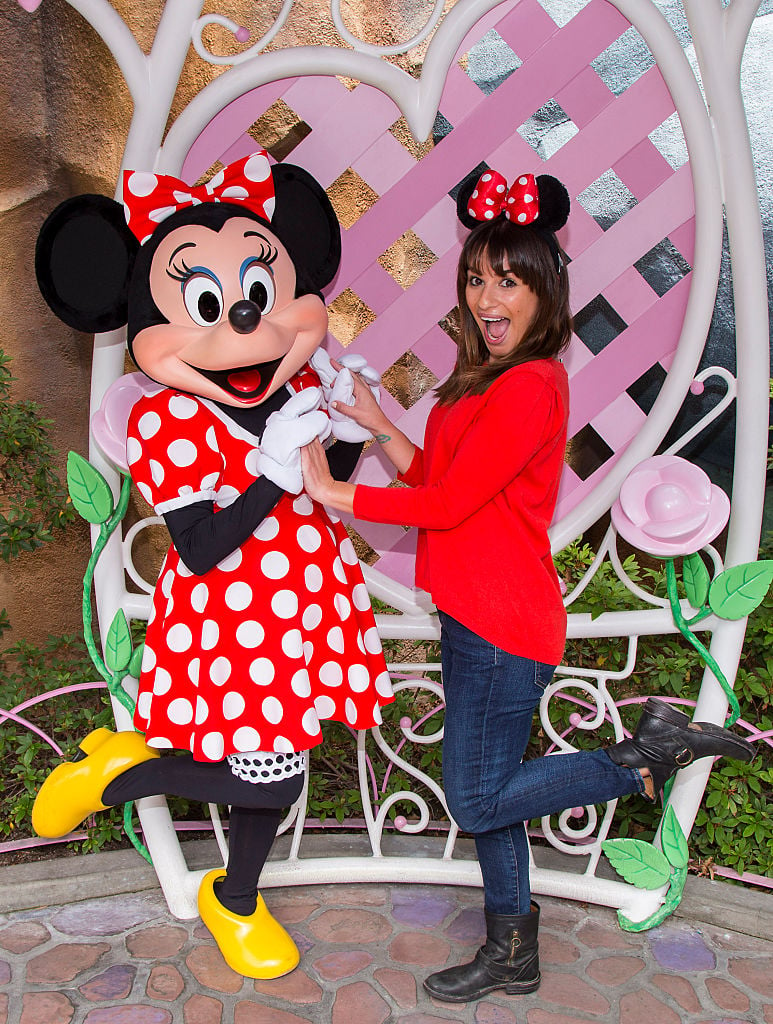 What to wear to Disney World and Disneyland
Stuck on what to wear to Disneyland or Disney World? The good news is both parks are relatively warm throughout the year. However, the temperatures tend to fluctuate a bit, depending on the season. That coupled with the blasting air conditioner in indoor attractions might leave you at a loss. Don't panic, we've got you covered with these Disney outfit ideas.
Comfortable shoes
This is without a doubt the most important thing to consider when deciding what to wear to Disneyland or Disney World. Uncomfortable shoes have no place at The Happiest Place on Earth. If you're unsure of what shoes to wear, go with your gym sneakers or a pair of shoes you've walked miles in. That way you feel confident knowing your shoes will last you all the way through the firework show.
Dress in layers
Wearing layers to Disney Parks can make the world of a difference. While it might be hot outside, many attractions and restaurants blast the air conditioning inside. And, if your wait time is over 30 minutes, you might start to get cold. Also, both parks tend to cool down at night (depending on the year), so wearing a sweatshirt around your waist during the day can come in handy.
Bring a hat
California and Florida are both very sunny states. In addition to slathering on the sunscreen, wearing a baseball hat might also come in handy — especially when waiting in outside lines. If you'd rather wear your Mouse Ears, consider bringing an umbrella to help shield your skin from the sun.
Shorts or jeans
Can't decide on shorts of jeans? If you're visiting the parks in the summer, we recommend going with shorts. However, you might get cold in the evenings or at a restaurant, so bring a sweatshirt or store a pair of jeans in a locker. During the winter season, jeans are typically fine. Just be sure to check the weather beforehand and bring a pair of shorts with you in case it is a warm winter day (it happens!).
Don't forget your sunglasses
Sunglasses are considered a survival accessory at Disneyland and Disney World. With the exception of a few months, both parks are relatively sunny year-round, which means sunglasses are a must. Not only do they shield your eyes from the sun, but they also save you from squinty vacation photos, too.
A poncho or umbrella
While it doesn't rain all that much in California, Florida gets quite a bit of rain (including in the summer season). Come prepared with either a poncho or umbrella. If it doesn't end up raining, you can use said poncho for a trip down Splash Mountain!
Mouse Ears
Get in the Disney spirit with a pair of Mouse Ears. You can buy them at all parks or order them online from Disney's website and small businesses on websites like Etsy.
Disney merchandise
Speaking of Mouse Ears, Disneyland and Disney World are excellent places to wear your favorite Disney merchandise. Rock a Minnie Mouse shirt or wear your favorite Disney sweatshirt around your waist for a touch of Disney style.
Check out The Cheat Sheet on Facebook!