Donald Trump's Eating Habits and What He Gets Ridiculed For the Most
President Donald Trump owns world-class restaurants and employs top chefs. However, his food preferences and eating habits are a far cry from the food served at his restaurants. In fact, he gets made fun of regularly for what he eats and how he eats it.
Ahead, we've rounded up a list detailing Trump's idiosyncrasies when it comes to food.
He loves eating at McDonald's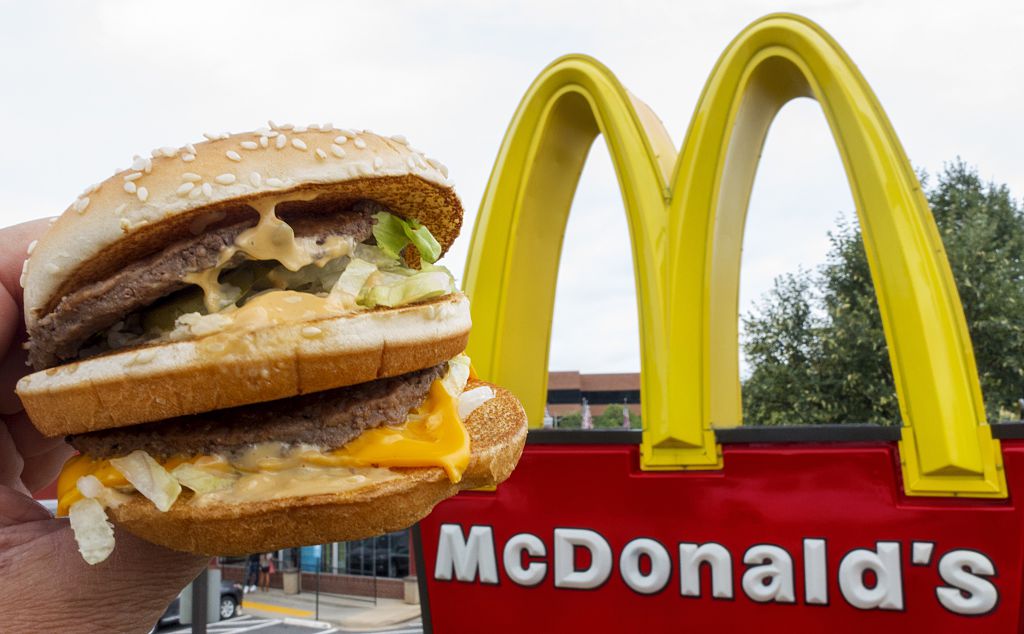 During a CNN Town Hall, Trump told Anderson Cooper he loves McDonald's, specifying, "The Quarter Pounder. It's great stuff." He's also a fan of Big Macs and Filet-o-Fish sandwiches. He even made frequent stops at the golden arches on the campaign trail.
Trump uses his utensils a lot
https://twitter.com/realDonaldTrump/status/760299757206208512
While Trump loves eating not-so-healthy foods, he doesn't seem to enjoy getting his hands dirty doing so. For example, when Trump dined with Sarah Palin in 2011, they both opted to eat their pizza with a fork and knife. People were quick to judge, and Jon Stewart even made a skit about the outing on The Daily Show.  Trump has also been known to use utensils instead of his hands when indulging in fried chicken from KFC, leading us to a serious question: How does this man eat corn on the cob? We'd really like to know.
He doesn't eat pizza crust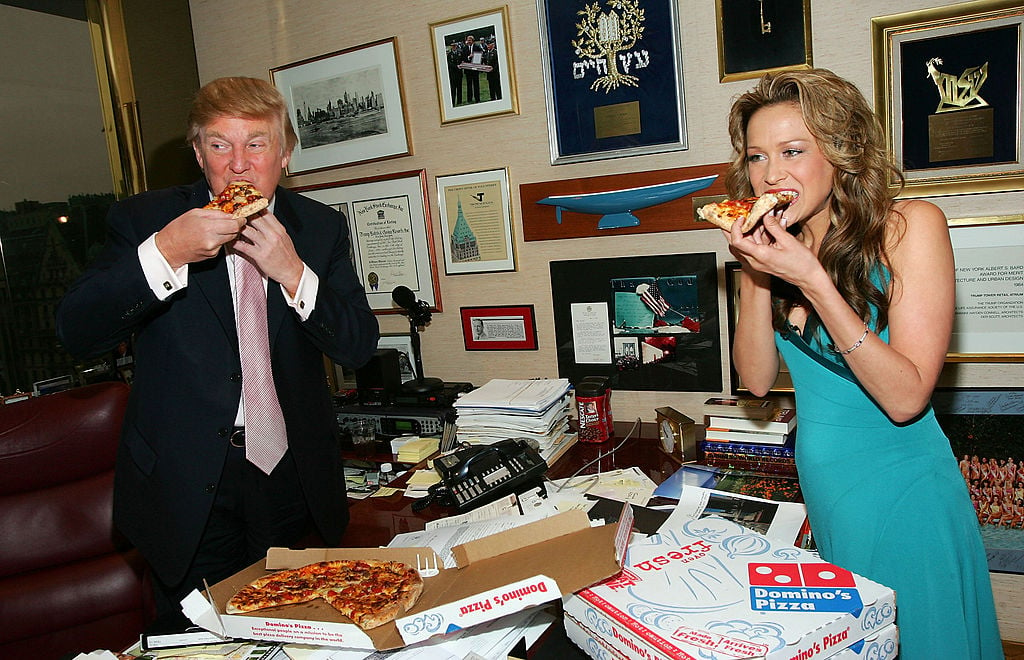 Trump doesn't eat the crust on his pizza because he believes abstaining will help keep his weight down. He explained that he uses his knife and fork to separate the top of the pizza from the bottom, leaving the crust and eating the rest. If you ask us, that seems like a lot of work when he could eat the pizza with his hands and stop when he gets to the crust. But, to each his own.
Trump likes food well-done and rarely eats breakfast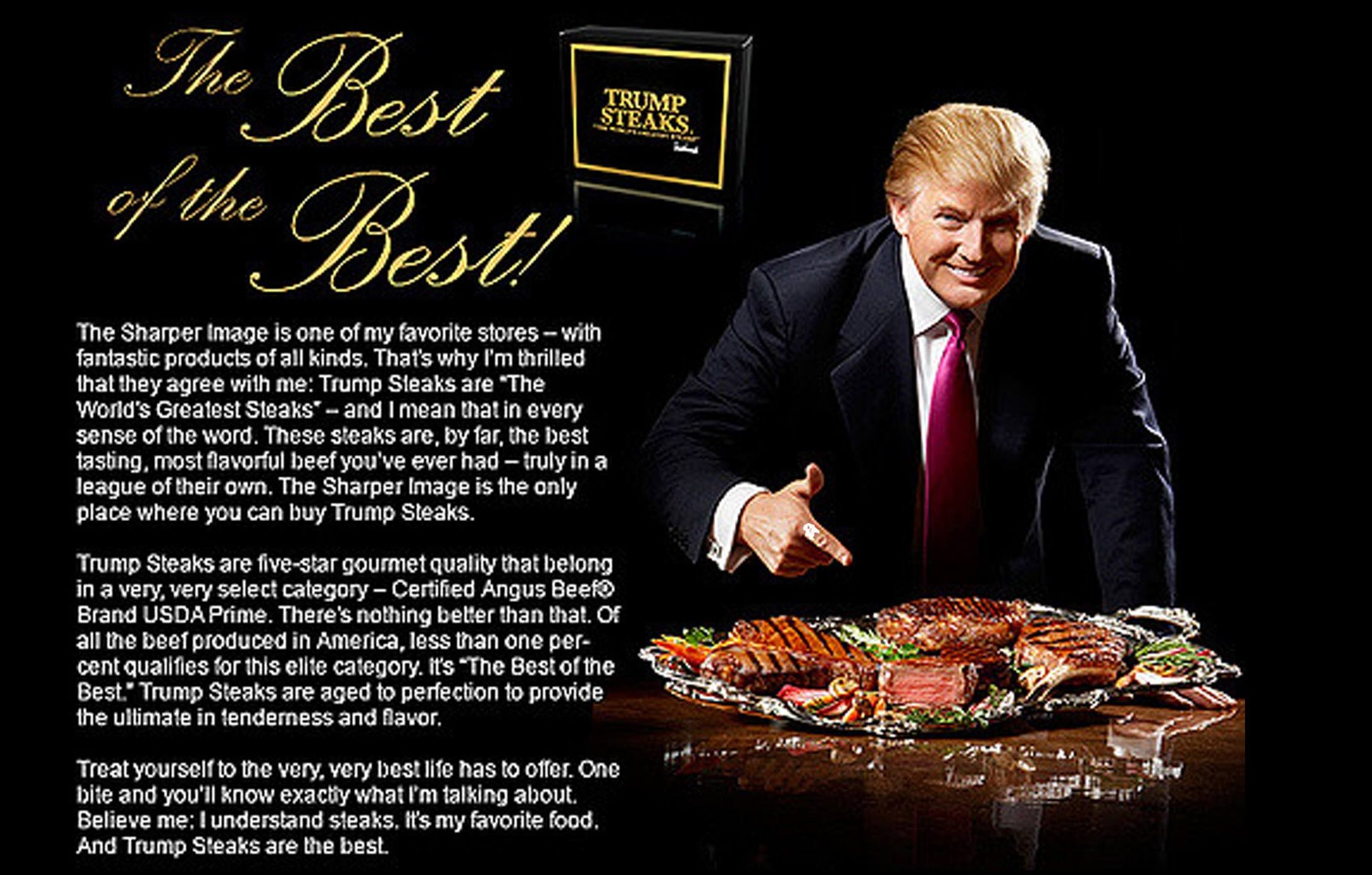 Trump told People he skips breakfast most of the time. But when he does eat breakfast, it's "bacon medium and the eggs over-well," he says. He's famous for liking his steak well-done, too. "It would rock on the plate, it was so well done," Anthony Senecal, the longtime butler at Trump's Mar-a-Lago estate, told The New York Times in 2016.
No alcohol for Trump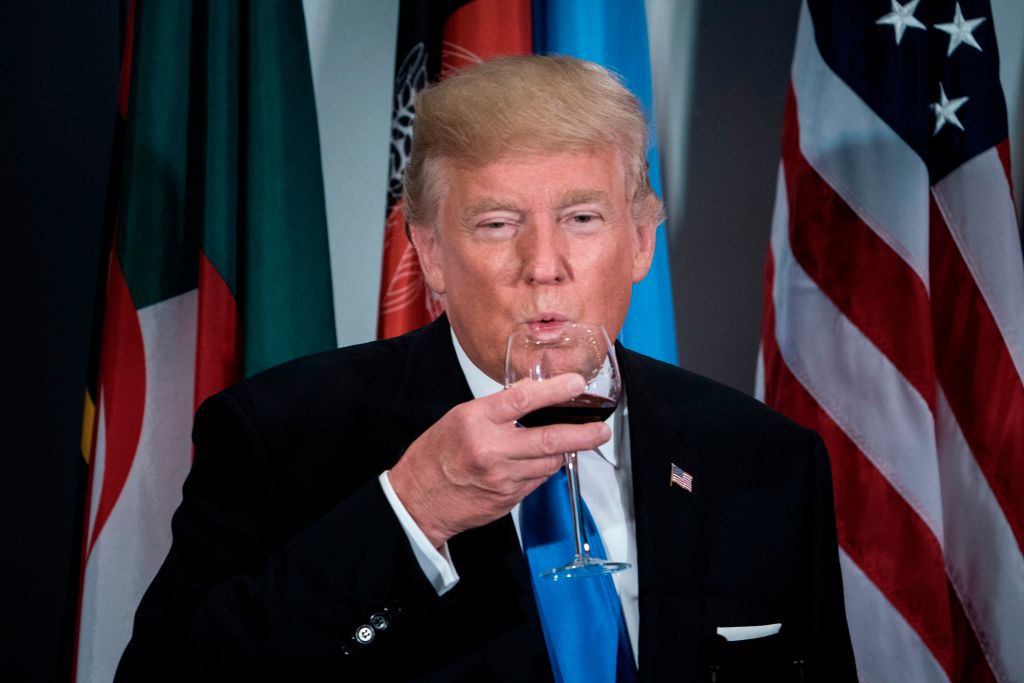 During a town hall meeting in 2015, Trump told the audience he doesn't drink alcohol and never has. He even urged parents to encourage their children to abstain from alcohol and drugs. He does, however, order virgin drinks sometimes. For instance, Trump washed down his burger at 21 Club with a virgin Bloody Mary in 2016 while out for dinner with his family.
He's particular about his french fries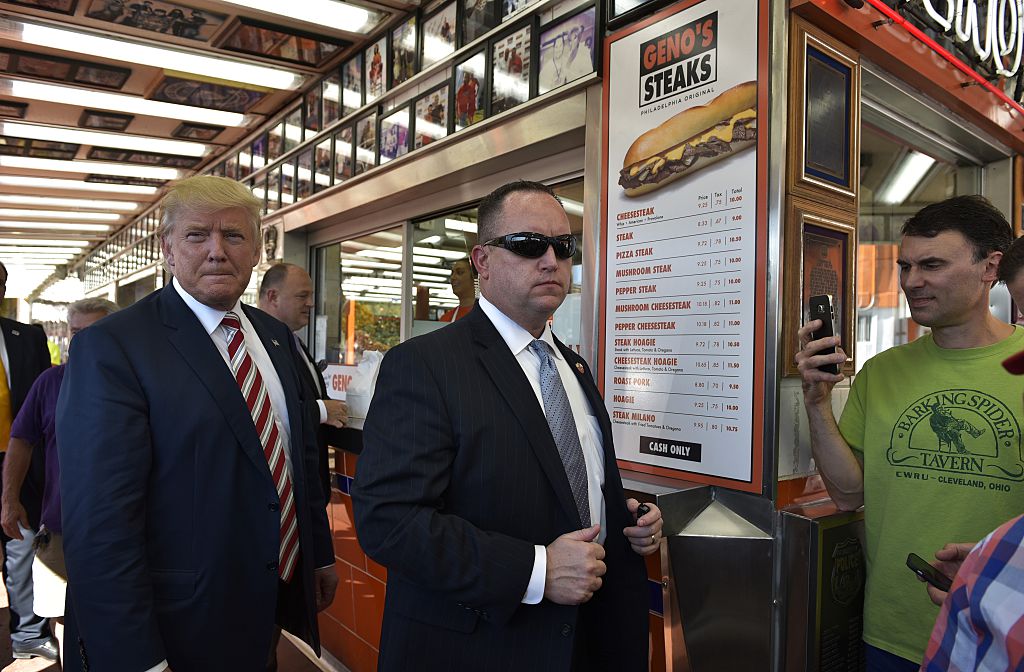 Here's an interesting story on the Donald's food preferences: Writer Jen Deaderick recalled an incident her roommate, a pastry chef at one of Trump's restaurants, recounted around 2003. Trump sent his fries back three or four times, saying they weren't good enough. Eventually, the chef sent someone to the grocery store to buy Ore-Ida's frozen French fries. Trump then deemed the fries perfect, not knowing they were frozen. The story's not confirmed, but we wouldn't put it past him.
Trump has a sweet tooth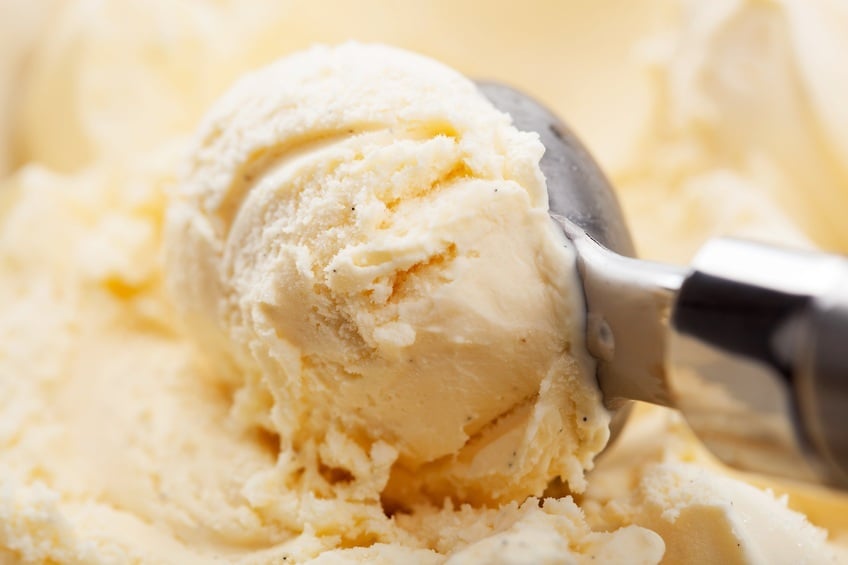 Journalists from Time magazine and other publications visited the White House after hours. During their visit, they had dinner with Trump and noted, "He gets two scoops of vanilla ice cream with his chocolate cream pie, instead of the single scoop for everyone else." And apparently, Trump loves sweets so much he deemed it necessary to brag about Mar-a-Logo's chocolate cake while recounting the night he approved a missile strike in Syria. Unsurprisingly, the Huffington Post and other publications called him out for it.
Meatloaf is one of his favorites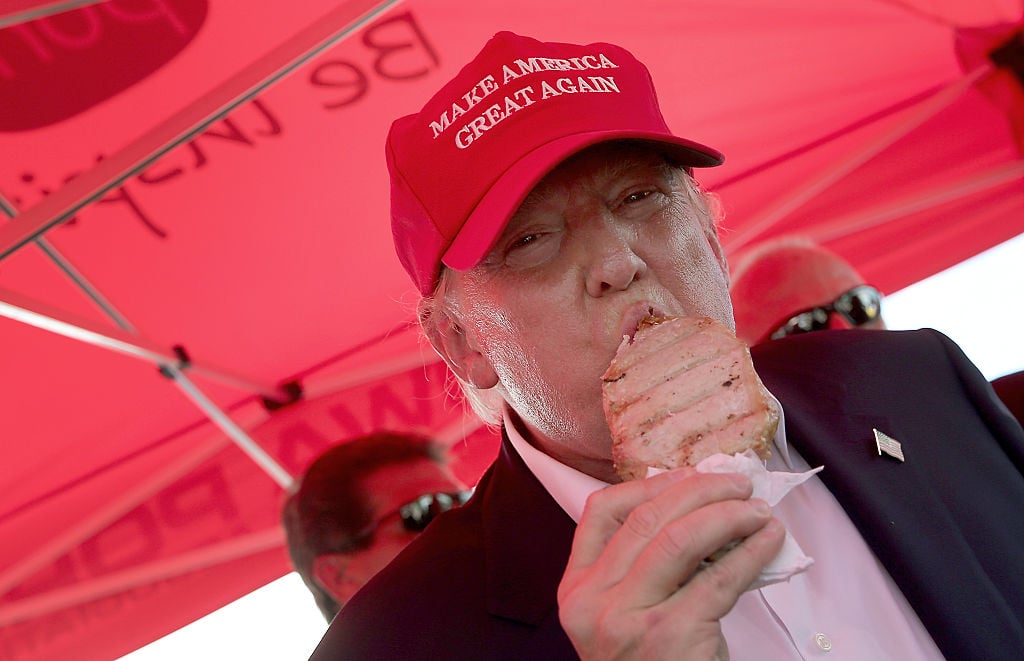 Trump's love for meatloaf has been around for a while. In 2005, he and his wife Melania, made meatloaf sandwiches on Martha Stewart's TV show, and Trump commented that meatloaf sandwiches were his favorite. Not much seems to have changed on that front. On at least two occasions since he's taken office, he's ordered the White House's meatloaf for guests.