What Would Frank Sinatra Drink? 5 Rat Pack Cocktails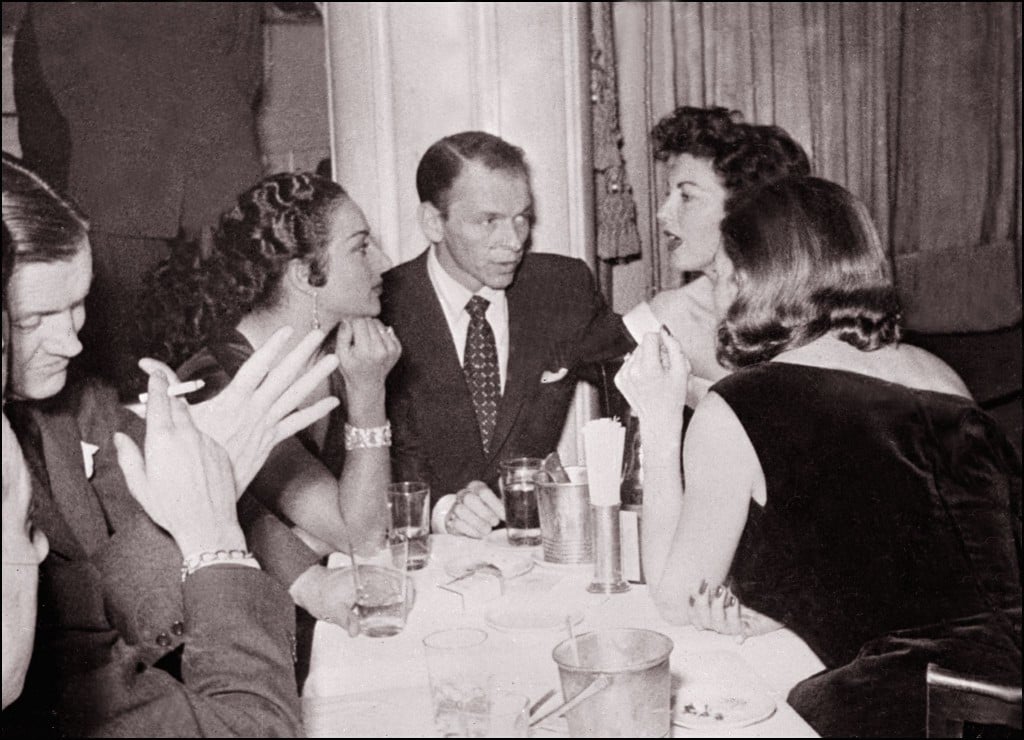 "I feel sorry for people that don't drink, because when they wake up in the morning, that is the best they are going to feel all day." ― Frank Sinatra

Frank Sinatra would have turned 100 on December 12, 2015. Some people will pay tribute by hosting a Sinatra-themed party or tuning in to All or Nothing At All, HBO's four-hour documentary about his life. Others may celebrate the legendary crooner's birth by throwing one of his records on the turntable or taking in his Academy Award-winning turn in From Here to Eternity. Whatever you'll be doing, there's one accessory that's absolutely required: a drink.
Sinatra and his fellow Rat Packers knew how to have a good time. Their parties were fueled by "gasoline" (Sinatra's nickname for liquor), and they consumed it with gusto, by all accounts. You're not going to be able to recreate a booze-soaked night with Hollywood royalty (and Sinatra friends) like Humphrey Bogart and Dean Martin, but you can still channel their spirit by mixing yourself a proper, classic drink. We suggest celebrating 100 years of Sinatra by pouring out one of these five Rat Pack-inspired drinks and offering a toast to the Chairman of the Board.
1. Jack Daniel's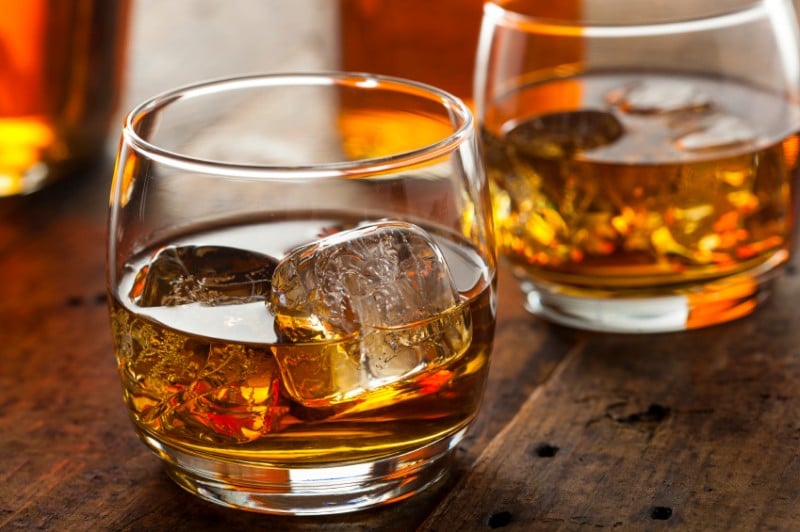 Jack Daniel's was Frank Sinatra's liquor of choice. Ol' Blue Eyes supposedly discovered the Tennessee whiskey after asking Jackie Gleason to suggest a drink that would get him "smashed." Gleason's response: "Jack Daniel's! That's a good place to start." Sinatra drank it for the rest of his life and was even buried with a bottle.
When sipping his whiskey, Sinatra preferred to keep it simple. Just some ice, liquor, and a bit of water, according to Mental Floss. If you're feeling fancy, you can make it with Sinatra Select, a premium version of Jack Daniel's which goes for about $150 a bottle.
Ingredients:
4 ice cubes
2 fingers of Jack Daniel's whiskey
Splash of water
Directions: Combine ingredients in a rocks glass, then serve. Be sure to hold the glass around the bottom with a cocktail napkin rather than by the rim, just like Frank would.
2. Martini on the Rocks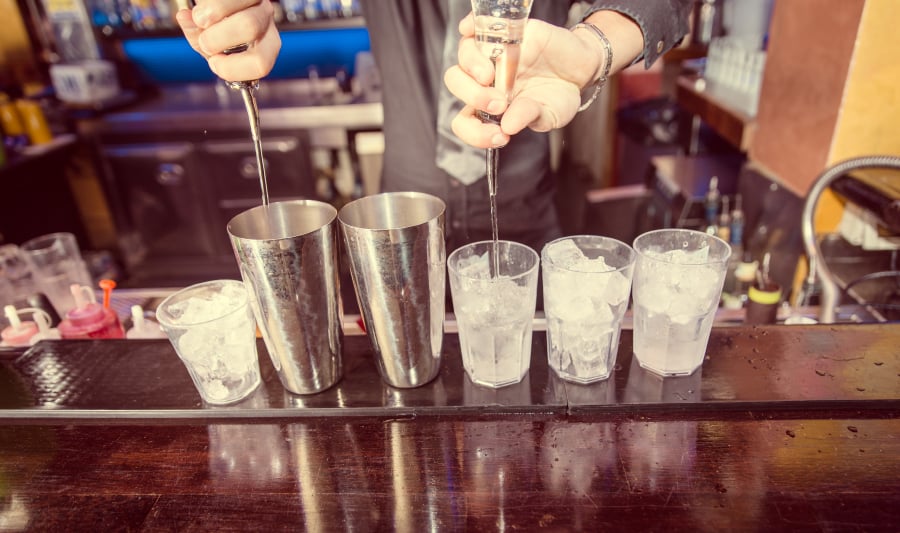 While Jack Daniel's was his drink of choice, Sinatra also reportedly enjoyed martinis. "Beefeater gin with a shadow of vermouth, served on the rocks with a twist of lemon. And we had to make sure his glass was filled with ice," Victor Gower, a former waiter and bartender at The American Bar at The Savoy in London, where Sinatra sometimes stayed, told the Cocktail Lovers. This recipe for a martini on the rocks comes from The New York Times; to make it Frank-approved, you might want to dial back the vermouth slightly.
Ingredients:
3 ounces London Dry-style gin, such as Beefeater
¾ ounce dry vermouth
1 small strip of lemon peel
Directions: Fill a mixing glass with ice. Pour in gin and vermouth. Stir for 30 seconds, then strain into an old-fashioned glass over fresh ice. Twist the lemon peel over the drink, then drop it in.
3. Rat Pack Manhattan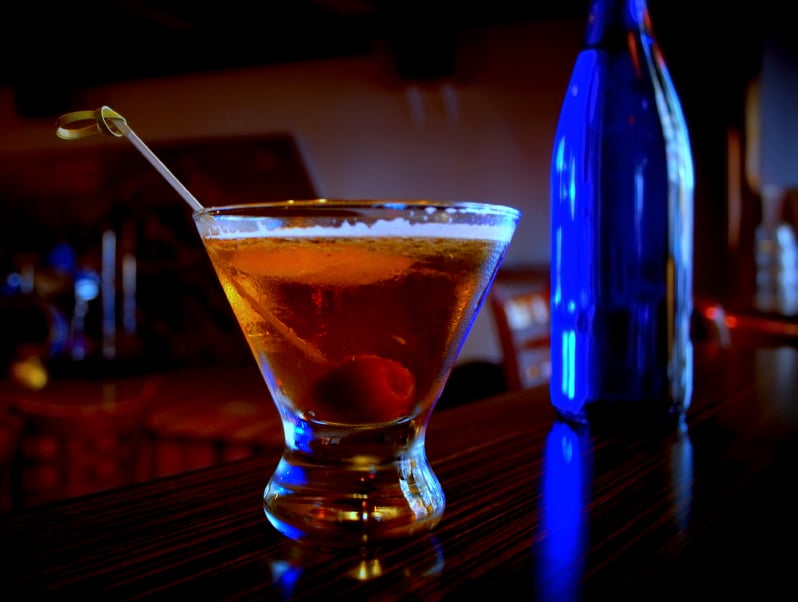 English mixologist Wayne Collins created this drink in 2000 in honor of the Rat Pack. Originally, the recipe called for multiple whiskies, each representing a different member of the pack. This simplified version of the drink comes from Difford's Guide.
Ingredients:
½ shot of Grand Marnier Cordon Rouge
1½ shots Maker's Mark
¾ shot Martini Rosso
¾ shot Martini Extra Dry
3 dashes Angostura Aromatic Bitters
Directions: Chill a martini glass in the freezer. Pour in the Grand Marnier, swirl to coat the glass, then discard. In a cocktail shaker filled with ice, stir together the Maker's Mark, Martini Rosso, Martini Extra Dry, and the bitters. Strain into the chilled, coated martini glass, and serve.
4. Rusty Nail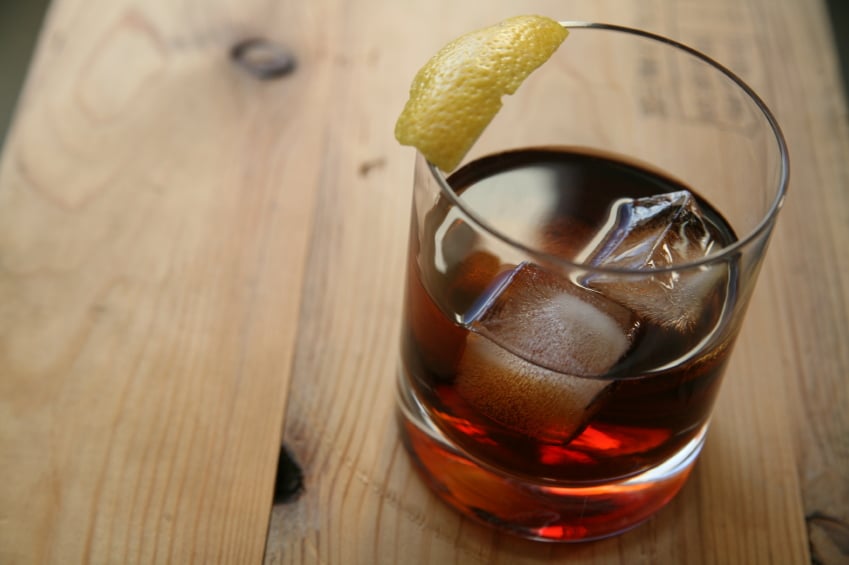 The Rusty Nail was another favorite Rat Pack drink. The sophisticated, smoky cocktail combines scotch with Drambuie, a liqueur made from scotch, honey, herbs, and spices. This recipe comes from Paste magazine.
Ingredients:
2 ounces blended scotch whiskey
½ ounce Drambuie
1 lemon twist
Directions: Combine scotch and Drambuie in an old fashioned glass over ice (if you like your drinks sweeter, add a little more liqueur). Stir, and garnish with a lemon twist. Serve.
5. Flame of Love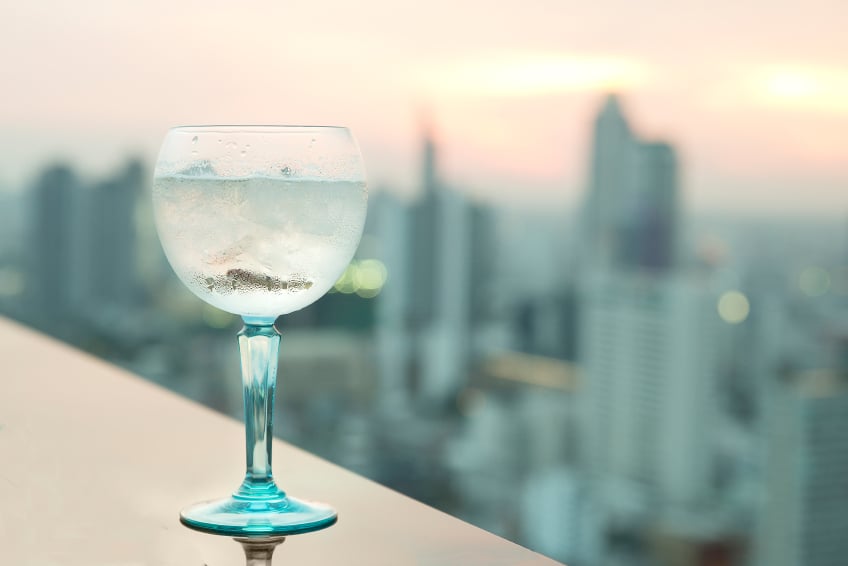 A bartender at the classic Hollywood restaurant Chasen's created the Flame of Love cocktail for Rat Pack member (and bar regular) Dean Martin. Sinatra was reportedly a fan of the vodka-and-sherry drink as well. Recipe from Imbibe Magazine.
Ingredients:
2 ounces vodka
¼ ounce fino sherry
Several large strips of orange peel for garnish
Directions: Rinse a chilled cocktail glass with sherry, and discard excess. While squeezing a large strip of orange peel over the sherry-rinsed glass, use a match to carefully flame the oils spraying into the glass; repeat several times with additional peels. Stir the vodka with ice until chilled, then strain into the prepared glass. Flame a final orange peel over the finished drink; garnish.
Follow Megan on Twitter @MeganE_CS
More from Culture Cheat Sheet:
Want more great content like this? Sign up here to receive the best of Cheat Sheet delivered daily. No spam; just tailored content straight to your inbox.