What You Don't Know About Niihau, the Forbidden Island of Hawaii
Have you heard about the Hawaiian Island that's so secret it earned the nickname "The Forbidden Island"? Anyone with a basic familiarity of Hawaii knows that the tropical tourist destination, renowned for having some of the most stunning beaches in the entire world, is actually a system of islands made up of unique and distinctive landscapes. The six major islands to visit include Kauai, Oahu, Molokai, Lanai, Maui, and the island of Hawaii (also called "The Big Island").
Each of these islands is known for something a little different. Lovers and honeymooners typically favor Maui. Surfers strap on their boards and head straight to Oahu. Photographers looking for natural beauty hit up Kauai, while adventurers seeking rugged terrain book their tickets to Lanai.
Chances are, someone in your circle of friends has visited at least one of the six major Hawaiian islands. But it's highly unlikely that anyone you know has stepped a sandy foot onto the shores of the Forbidden Island of Niihau (pronounced "NEE-EE-HOW").
It may sound like a fairytale, but this super-secret island spot is actually a real-life mystery, shrouded in secrecy, tradition, and legend. Read on to uncover some of the rumors that make Niihau so intriguing.
1. Niihau is the island that time forgot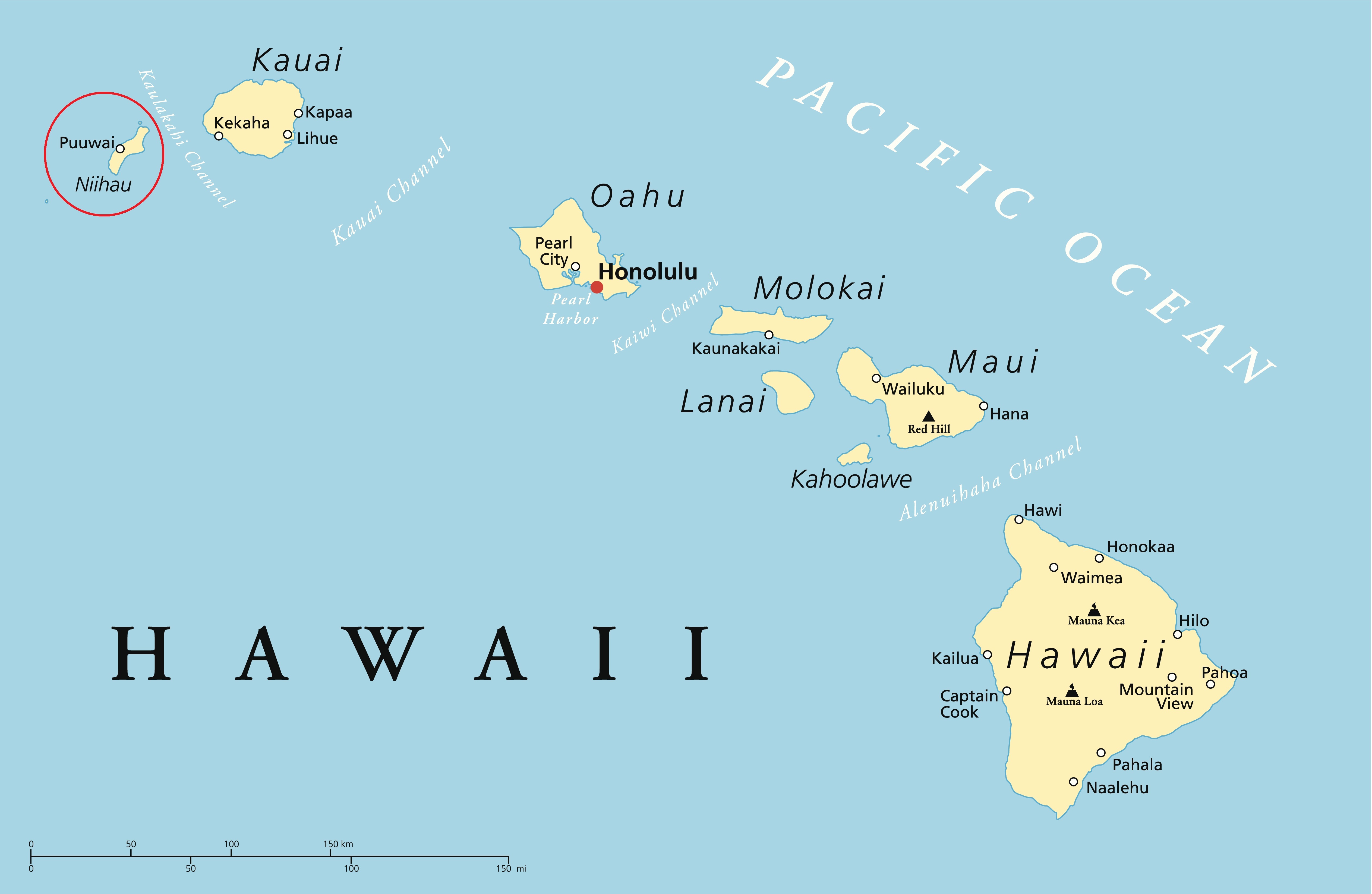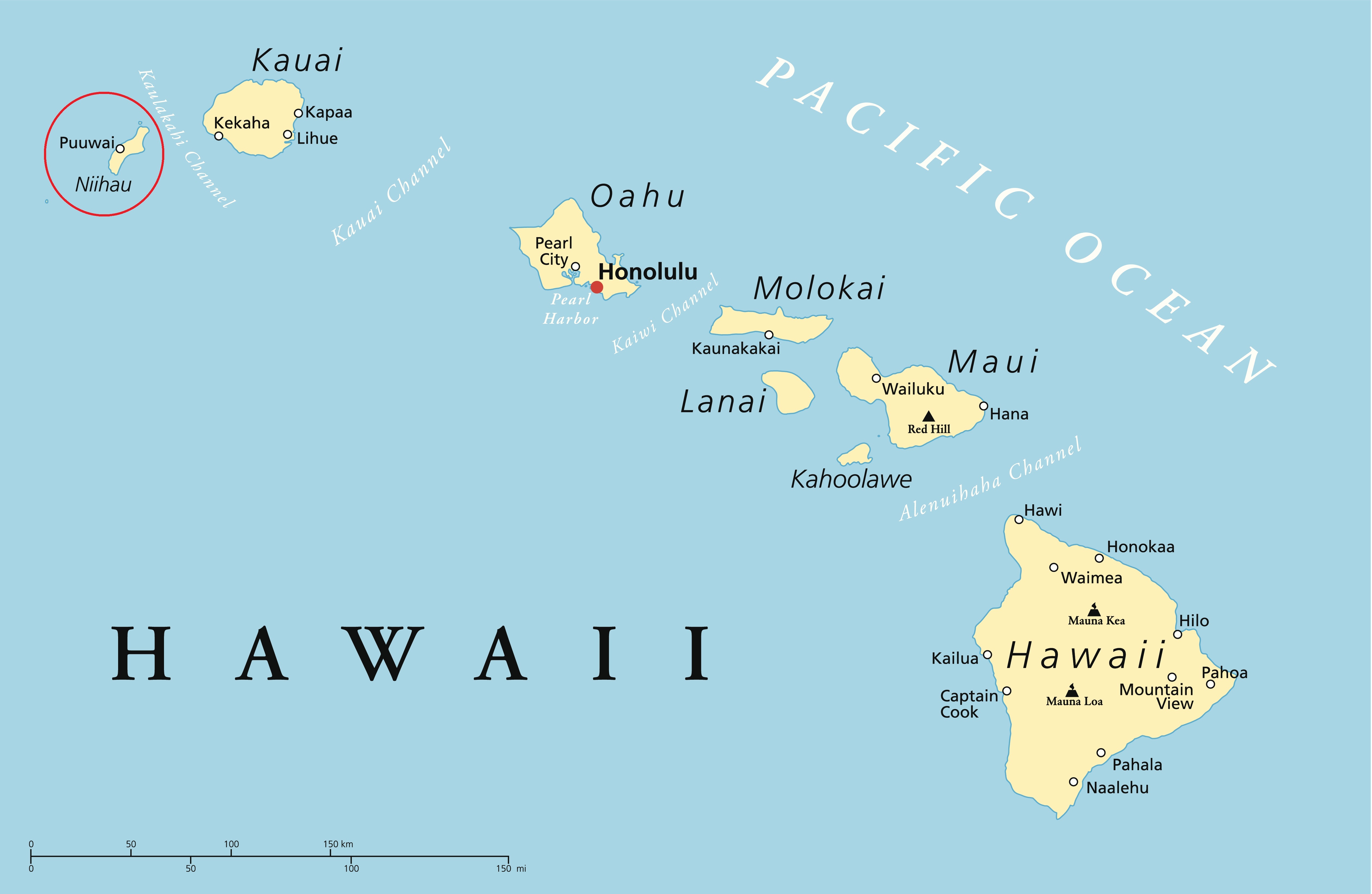 Located a scant 17 miles off the coast of Kauai, Niihau may be geographically near, but it's a world apart. Despite having a number of permanent residents, the island has no roads, no cars, no stores, no restaurants, no internet, no electricity, and no indoor plumbing. Even though people do live there year round, they have very little contact with the outside world.
2. It's privately owned by one family
Niihau is currently owned by the Robinson family, descendants of the Sinclairs who originally obtained ownership from King Kamehameha V in 1864 for $10,000 worth of gold (a huge sum of money for the time). The king requested that the family protect the island and its residents from outside influences — and that promise is still being upheld to this day.
3. The owners are just following the orders of a king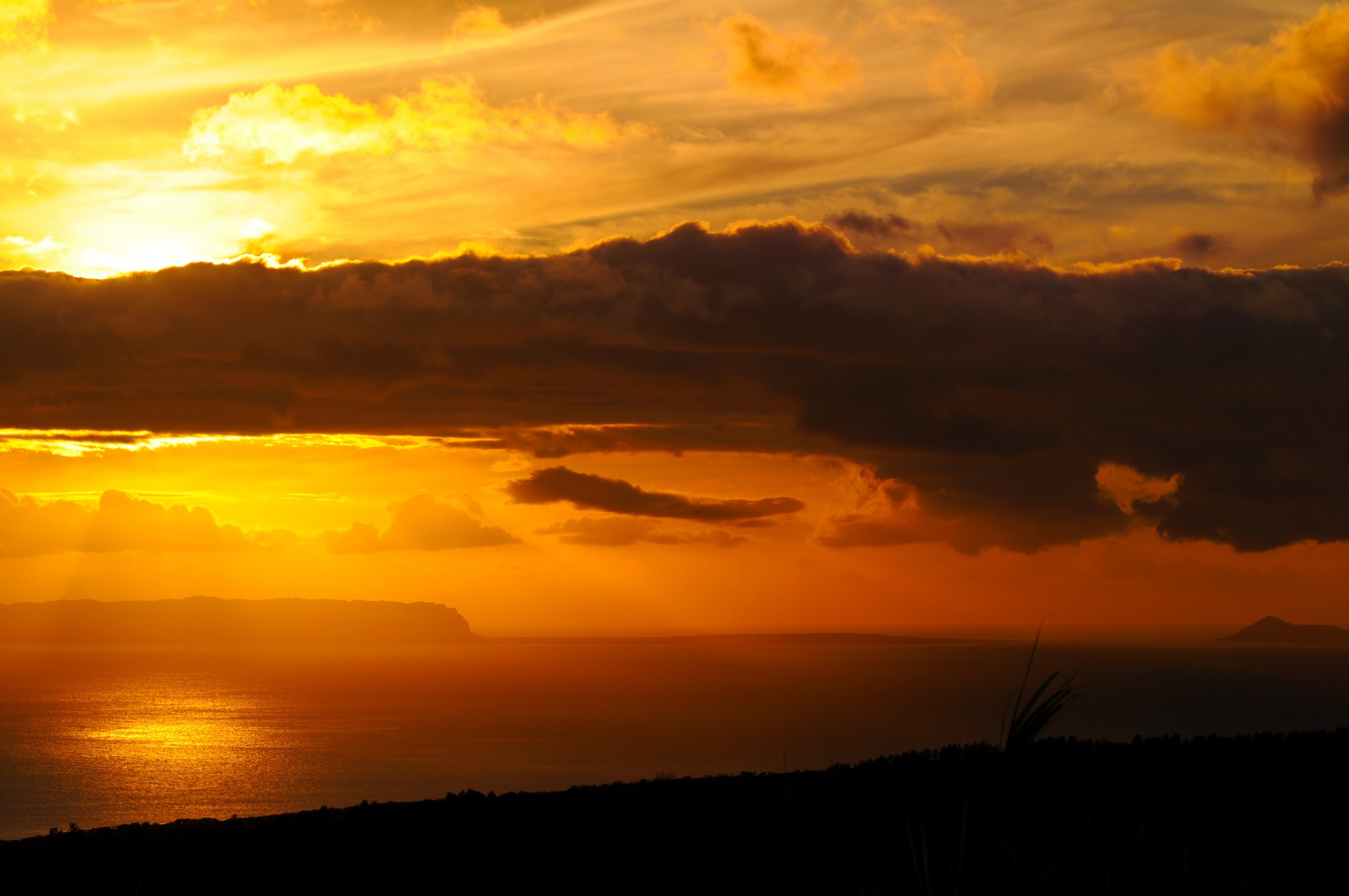 Notoriously secretive and private, Bruce and Keith Robinson, the current owners, closely guard the residents of Niihau and shelter them from the outside world. "We've tried to maintain the request of the King when it was turned over," Bruce Robinson told ABC News in 2010. "We maintain the island for the people and continue to work it as he had." In other words, not much has changed in terms of customs and procedures since 1864, thanks to the requests of a former king.
4. Living on Niihau is like living in a time capsule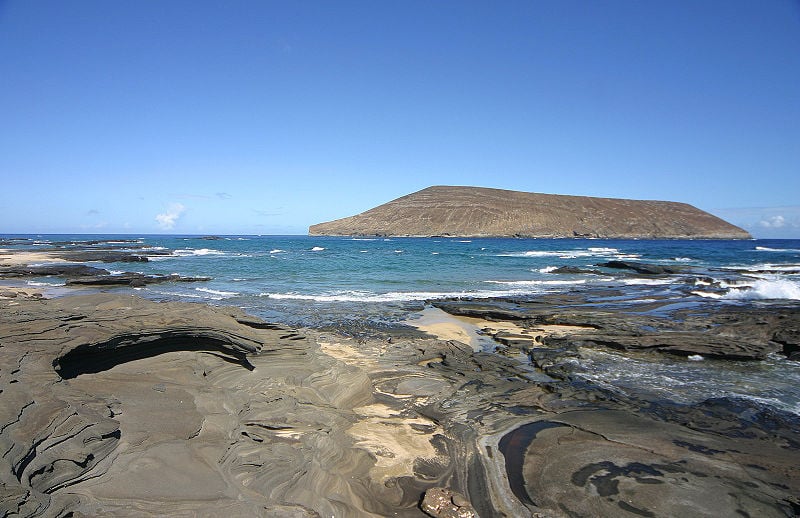 Thanks to its lack of technological advancement, the island is like a real-life social experiment into what life would be like without all the advancements of modern times. The permanent residents live the same as they did hundreds of years ago, hunting and fishing using age-old methods that their ancestors passed down.
5. An ancient way of life is preserved on the island of Niihau
On Niihau, residents speak the Hawaiian language almost exclusively. Their lives are relaxed and slow-paced, and there is a huge emphasis on living a simple life without the rush of city life. This is, of course, all fulfilling the original wishes of King Kamehameha V, who was very concerned with the future of Niihau and its people when he sold it to the Sinclairs all that time ago.
6. No one knows how many people actually live there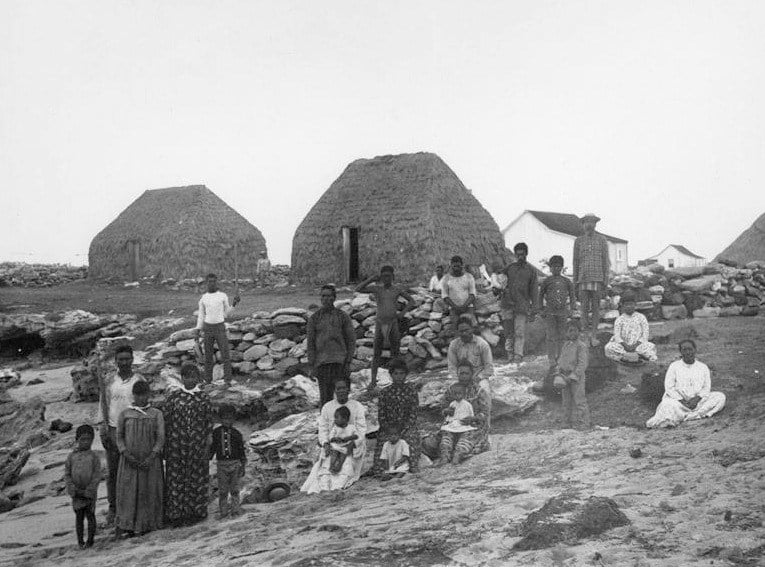 According to a 2010 census, the island has 170 permanent residents, but this number is really just an estimate. The Robinson family does not have to report population numbers, and because a number of residents come and go from the island, the true population is a huge mystery. However, one source estimates that the real number of permanent Niihauans is closer to 70.
7. There are a lot of rules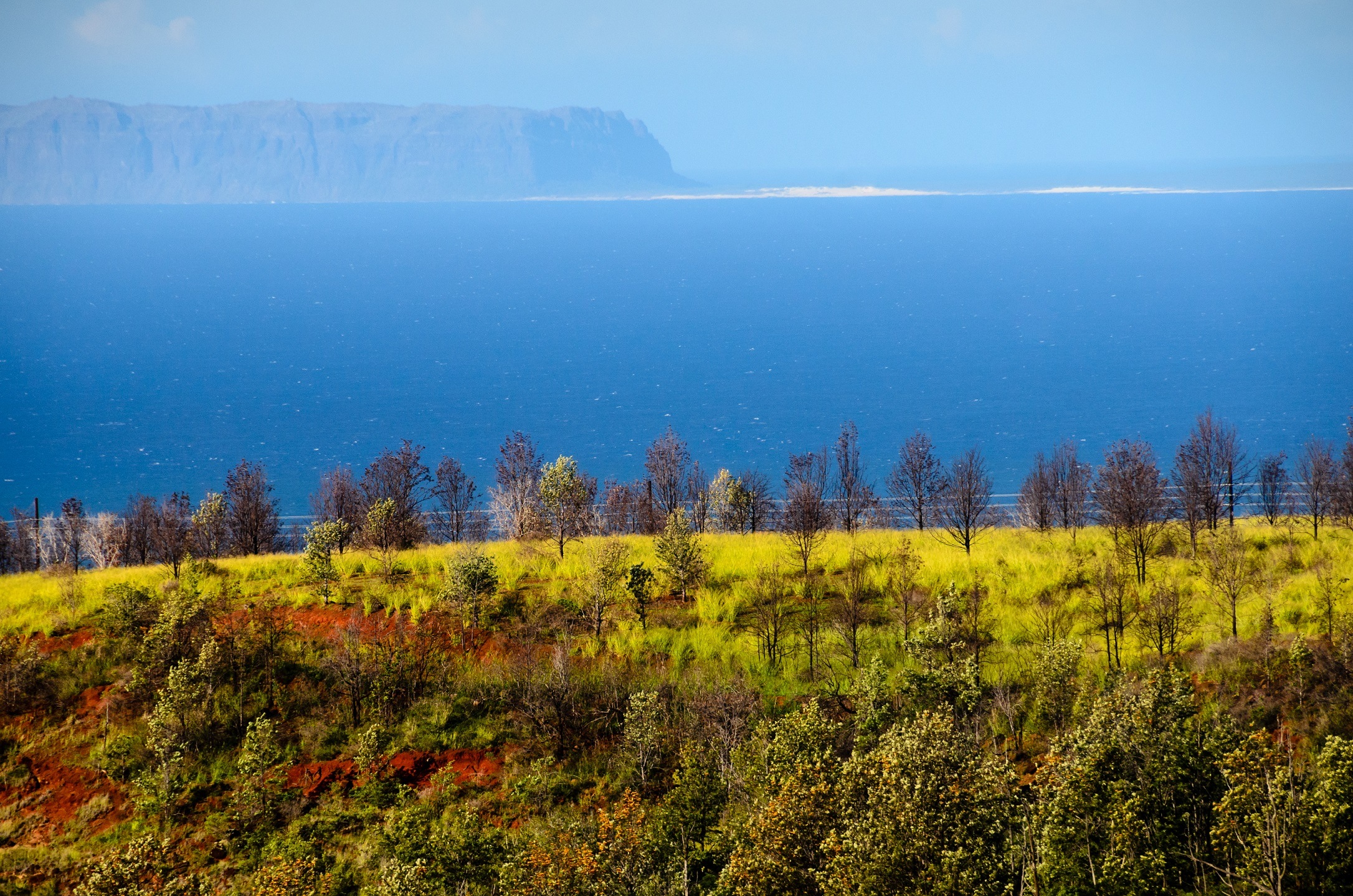 The Robinson family rules Niihau with a firm hand. Residents are not allowed to have alcohol (ever) or guns. One former resident, who wished to remain anonymous, claims that men are not allowed to have long hair or earrings, and the entire village must attend church on Sundays.
Anyone caught breaking the rules faces possible eviction — and some say they can never return to their home.
8. No one can agree on what it's really like to live there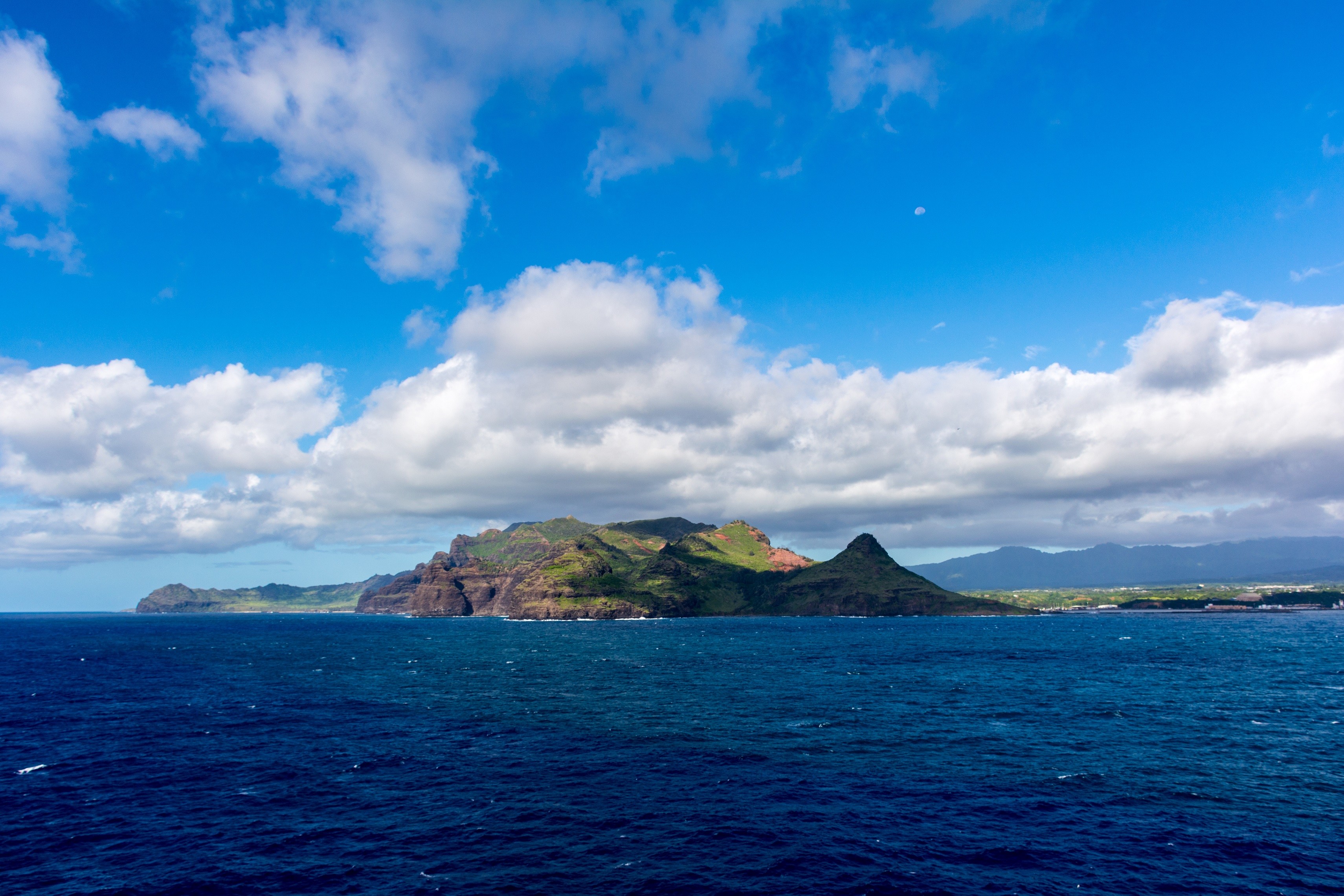 Some sources equate Niihau to a "Puritan paradise," where residents must maintain a strict rule of law and culture. Others claim this theory is a bunch of hype, and describe the residents of Niihau as modern and well-traveled.
Peter T. Young, Hawaii's former Department of Land and Natural Resources director, described it this way to HuffPost: "[Niihau] is isolated for the rest of us, but it's not an isolated island for them. They don't look any different, they don't act any different;" they just "have the opportunity to live in a place that the rest of us have a very limited opportunity to see."
So are the people of Niihau pleasantly sheltered or basically average? It seems like no one really knows for sure.
9. The island is highly guarded against outsiders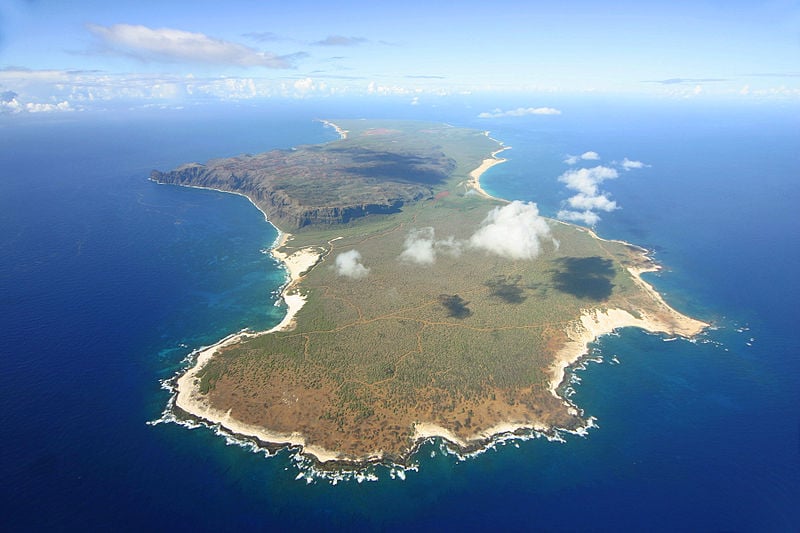 One thing the residents and owners agree on is keeping their little island paradise well-protected from prying eyes. Unauthorized entry by non-residents is strictly forbidden. This is meant to preserve Niihau's way of life and to keep the island as untouched as possible. However, that doesn't mean you can't go there.
10. Despite the aggressive secrecy, there are some limited tours available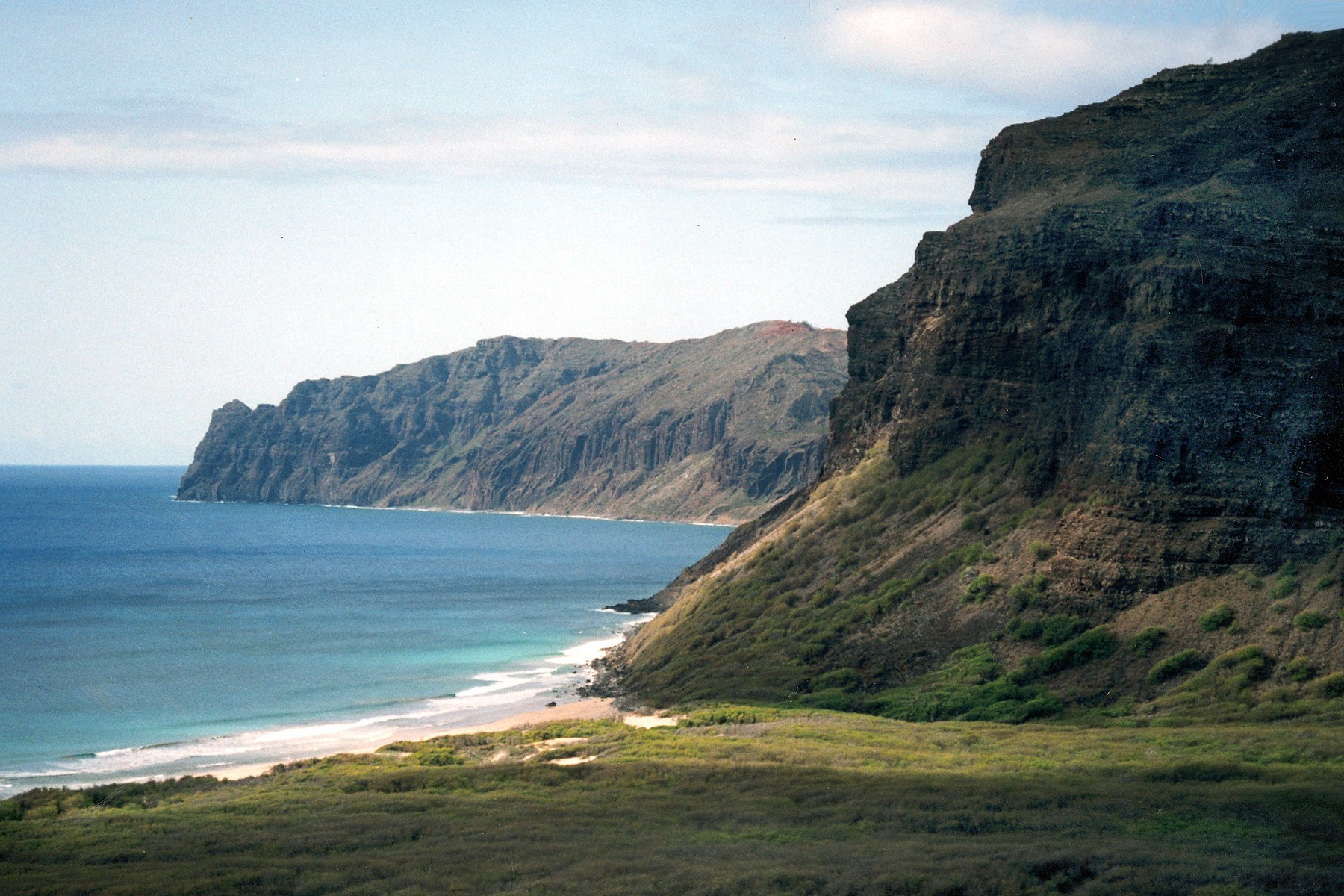 Is curiosity killing you? Luckily, you can sign up for a limited guided tour, which will at least let you breach the shores of this forbidden island. For a fee, it's possible to take a private chartered helicopter for a half-day guided tour of Niihau. You'll get an aerial view of the entire island along with lunch and snorkeling on the shore. A day-long guided hunting safari costs $1,700 per person, but offers even more access to the island (though it still won't go near the residential dwellings of the inhabitants).
11. Taking a tour of Niihau won't get you a front-row seat to the culture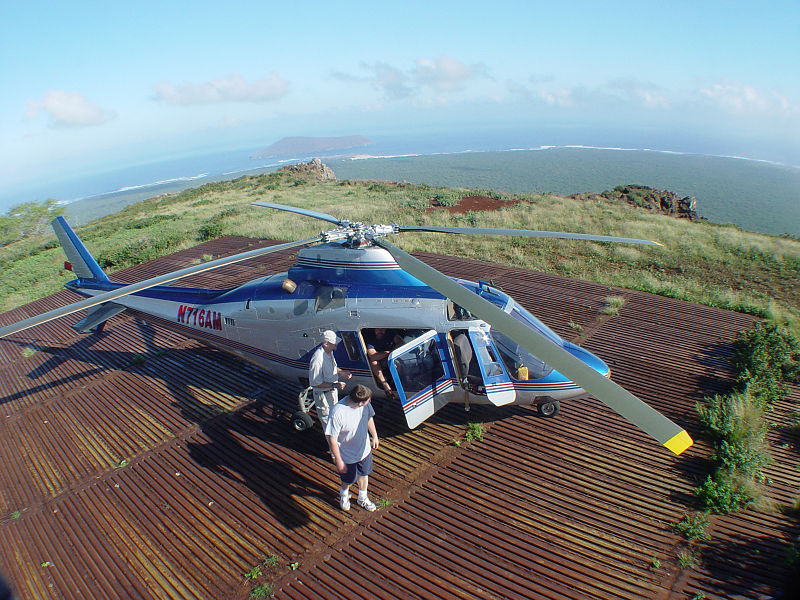 "The tours are solely for people to come see an unspoiled Hawaiian Island," says island owner Bruce Robinson. "We will not take them [tourists] to the village or put the residents into a fishbowl-type of situation. We don't even fly over the village. That is not what we're about. We respect their privacy, we respect their desire to live untouched by the outside world and we intend to preserve that."
In other words, you can sign up for a tour of the physical island but not the villagers who live there.
12. Wildlife is abundant on Niihau
Thanks to a limited human population and abundant natural resources, Niihau is a safe haven for a lot of different types of animals, including some endangered species.
For example, the Hawaiian monk seal population has grown every year thanks to the help of successful breeding on Niihau. Today there are about 35 seals, and 10 to 12 pups are born per year.
13. The Japanese accidentally invaded Niihau during WWII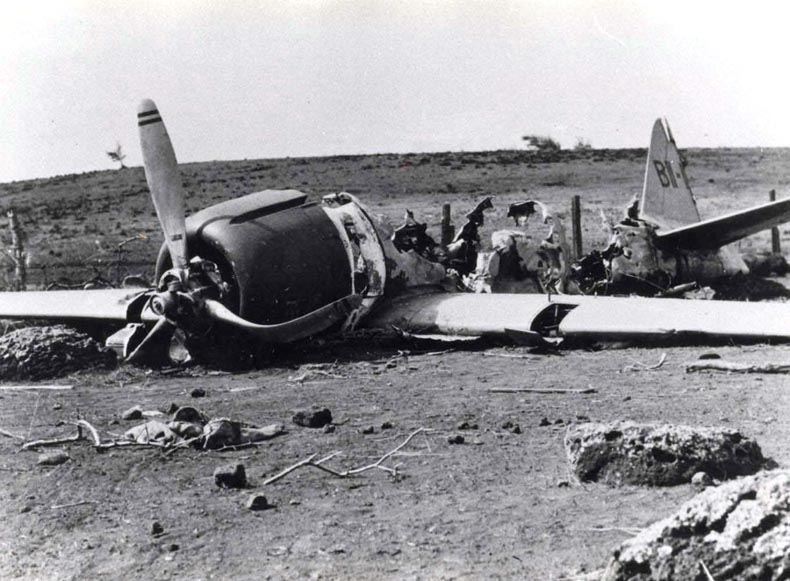 After the attack on Pearl Harbor, one Japanese pilot crashed his plane on Niihau and proceeded to take the entire village hostage. Luckily, two of the men living there were able to disarm and eventually kill the invader. One of them even received a Purple Heart for his heroic efforts.
14. Lack of employment is one reason people leave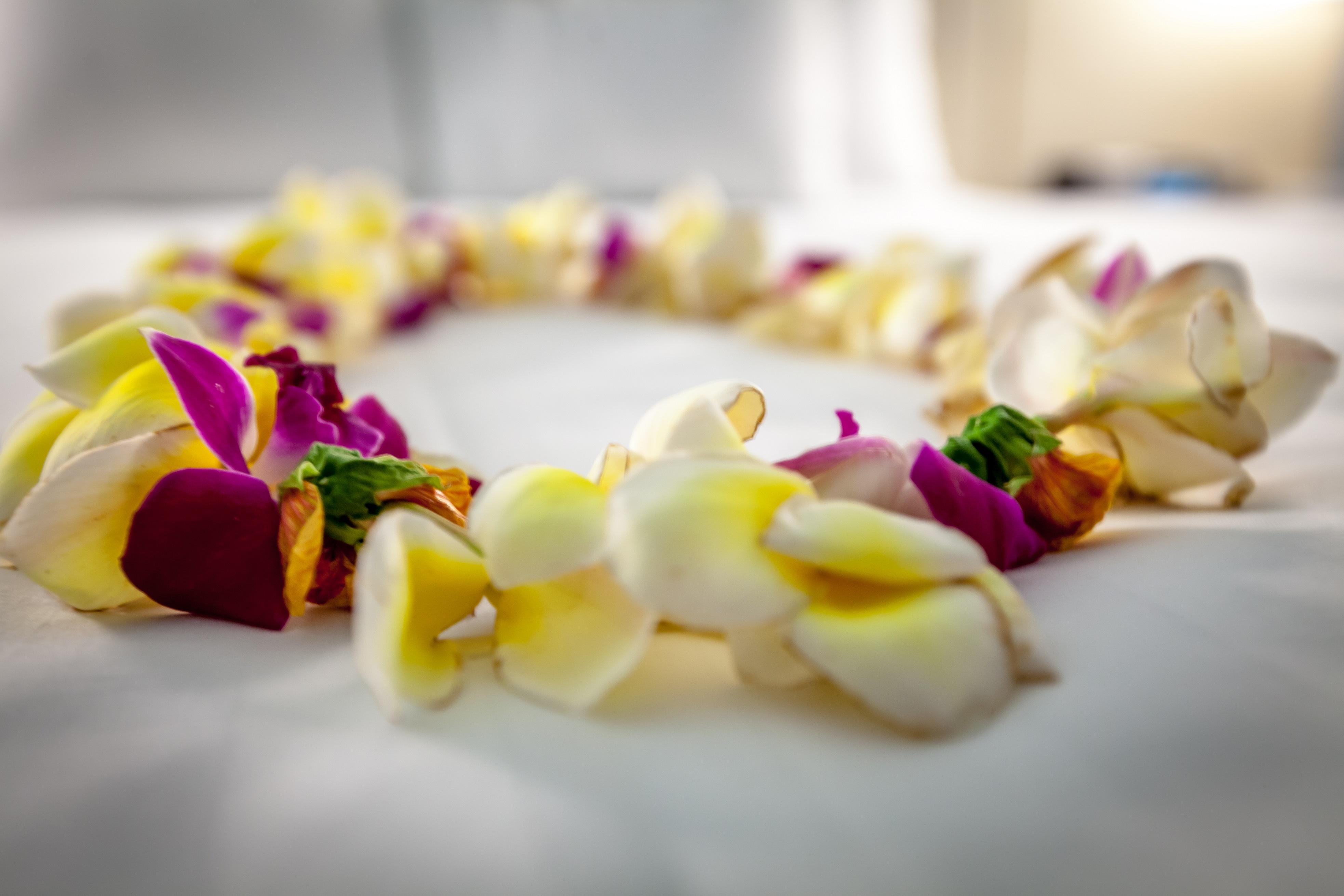 Residents of Niihau collect rare shells and fashion leis to sell, but, for the most part, work is scarce and hard to come by on the island. However, many island inhabitants are employed on the Robinson ranch, and they can earn salaries, free housing, food, and education for their families that way.
Still, many people of Niihau struggle to make ends meet, leading some to leave the island for better financial opportunities in the more populated areas of Hawaii.
15. Niihau is a sanctuary from perils of the modern world
Island owner Bruce Robinson claims that Niihau's way of life is meant to preserve "a feeling of inner peace and renewal that we don't understand in the outside world. The Western culture has lost it and the rest of the islands have lost it. The only place it's left is on Niihau."