You'll Never Believe What Your Favorite HGTV Stars Did Before They Got Discovered
Ever wonder exactly how your favorite HGTV stars got discovered? After all, they haven't always been famous TV personalities. From Joanna Gaines to Drew Scott, Hillary Farr to David Bromstad, each of your favorite HGTV personalities did some pretty interesting things before they got discovered and became famous.
Below, check out the most interesting things that each of your favorite HGTV stars did before they got famous.
1. Jonathan Scott worked as an underwear model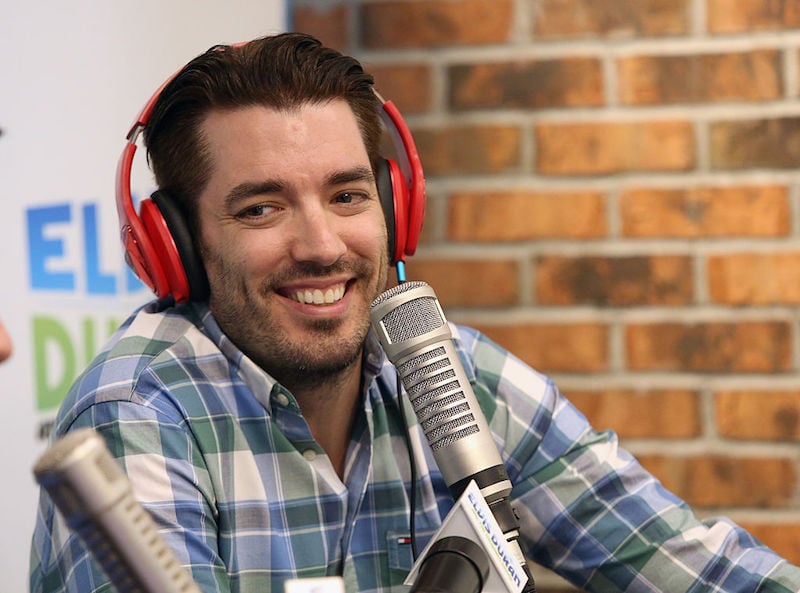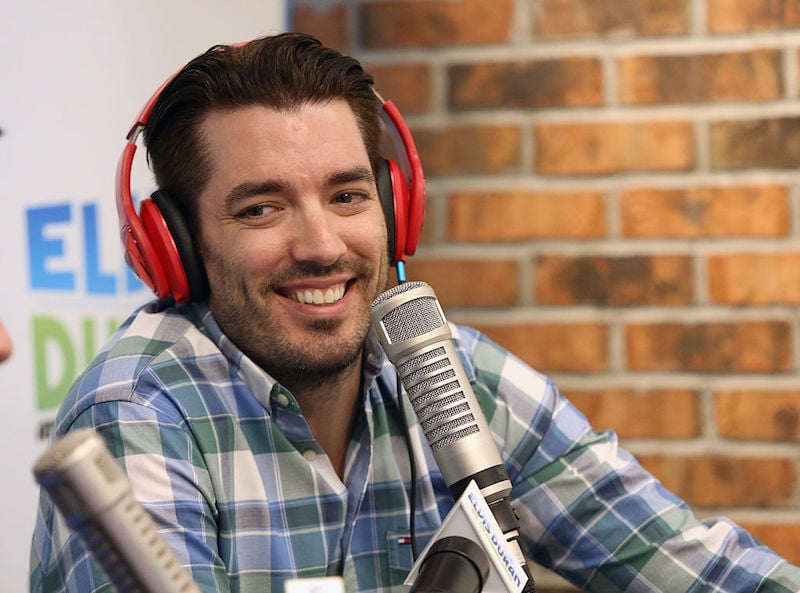 You probably know that Jonathan Scott and his twin brother, Drew Scott, star on HGTV's Property Brothers. But you may not know what the two did before they got discovered. As HGTV reports, both Jonathan and Drew got some experience acting before they became TV stars. Jonathan got a part on an episode of The X-Files, and Drew acted on an episode of Smallville. Interestingly enough, Jonathan turned down a chance to star on The Bachelor. But both twins did work as underwear models before they hit it big on HGTV.
Next: This HGTV star went into debt trying to become an actor.
2. Drew Scott racked up $100,000 in debt pursuing an acting career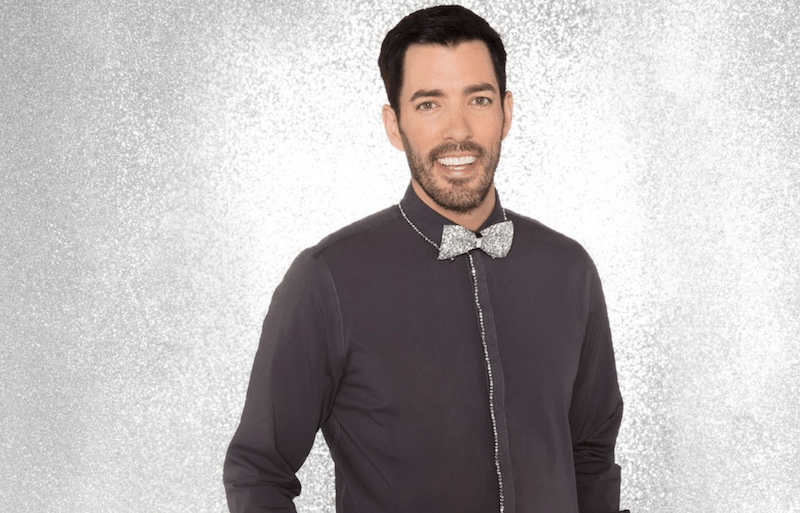 Another impressive feat that Jonathan and Drew Scott achieved before they'd even turned 20? The brothers bought their first house when they were just 17 years old, according to HGTV. And in college, they flipped a house together and turned a $50,000 profit. Drew recently revealed that when he was trying to pursue an acting career, he racked up $100,000 in debt "taking acting courses, networking and doing all the things I had to do to make sure that I was being seen." Fortunately, the twins landed on TV not long thereafter.
Next: This HGTV host met her cohost at a real estate office.
3. Christina El Moussa appeared on a different HGTV show before Flip or Flop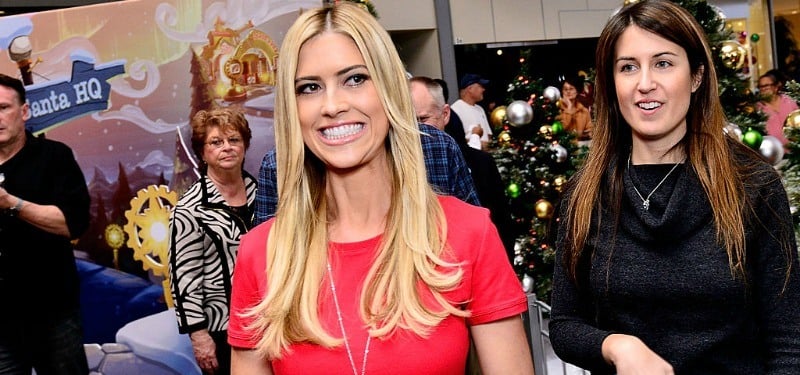 Everybody recognizes Christina El Moussa from Flip or Flop, the hit HGTV show she hosts with her now-ex-husband, Tarek El Moussa. You probably know that the couple met when they were working at the same real estate office. But what you may not know is that the show isn't Christina's first foray into reality TV. As Elle Decor notes, Christina appeared as a judge on HGTV's Brother vs. Brother, which stars Jonathan and Drew Scott.
Next: This HGTV star started selling real estate at age 21.
4. Tarek El Moussa never expected to be on TV
Tarek El Moussa got his real estate license when he was just 21 years old, and HGTV reports that he quickly made a name for himself in Orange County, California. Though Tarek has long enjoyed working in real estate, he never expected that passion to land him on television. "Getting a TV show is pretty much the last thing I ever imagined us doing," Elle Decor reports that Tarek said in an HGTV video. "We had no idea what to expect," he admitted, noting that "One day you're doing a TV show with no experience."
Next: This HGTV star always wanted to work in television.
5. Joanna Gaines studied broadcast journalism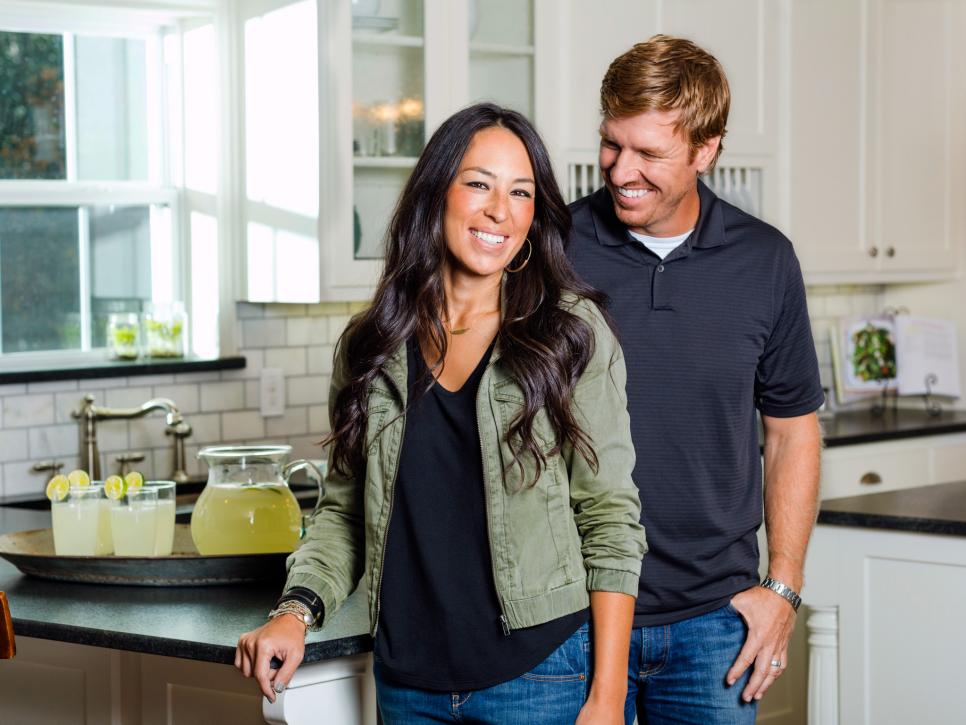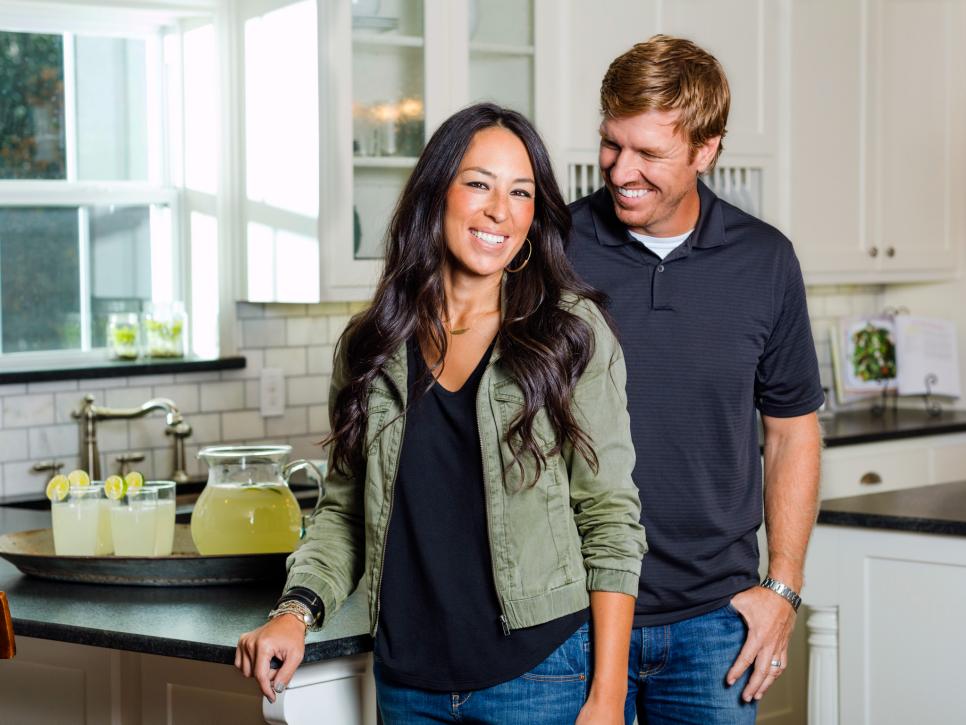 Chip and Joanna Gaines have a huge empire now thanks to their hit HGTV show Fixer Upper. But, like anybody else, the couple started small. Realtor.com reports that Joanna studied broadcast journalism in college, and interned for Dan Rather at CBS. But she went back to Waco to work in her dad's tire shop — where she eventually met Chip. As Joanna has said in the past, the only money they had when they got married was the cash in Chip's pocket. "He always had a wad of cash, but we were broke. If I needed to go grocery shopping it's whatever was in his pocket. That's how we paid the bills." Shortly after they got married, Chip and Joanna managed to purchase and renovate their first building together. The two built a business flipping homes — but it took some time to take off.
Next: This HGTV host wanted to become a professional baseball player.
6. Chip Gaines began flipping houses in college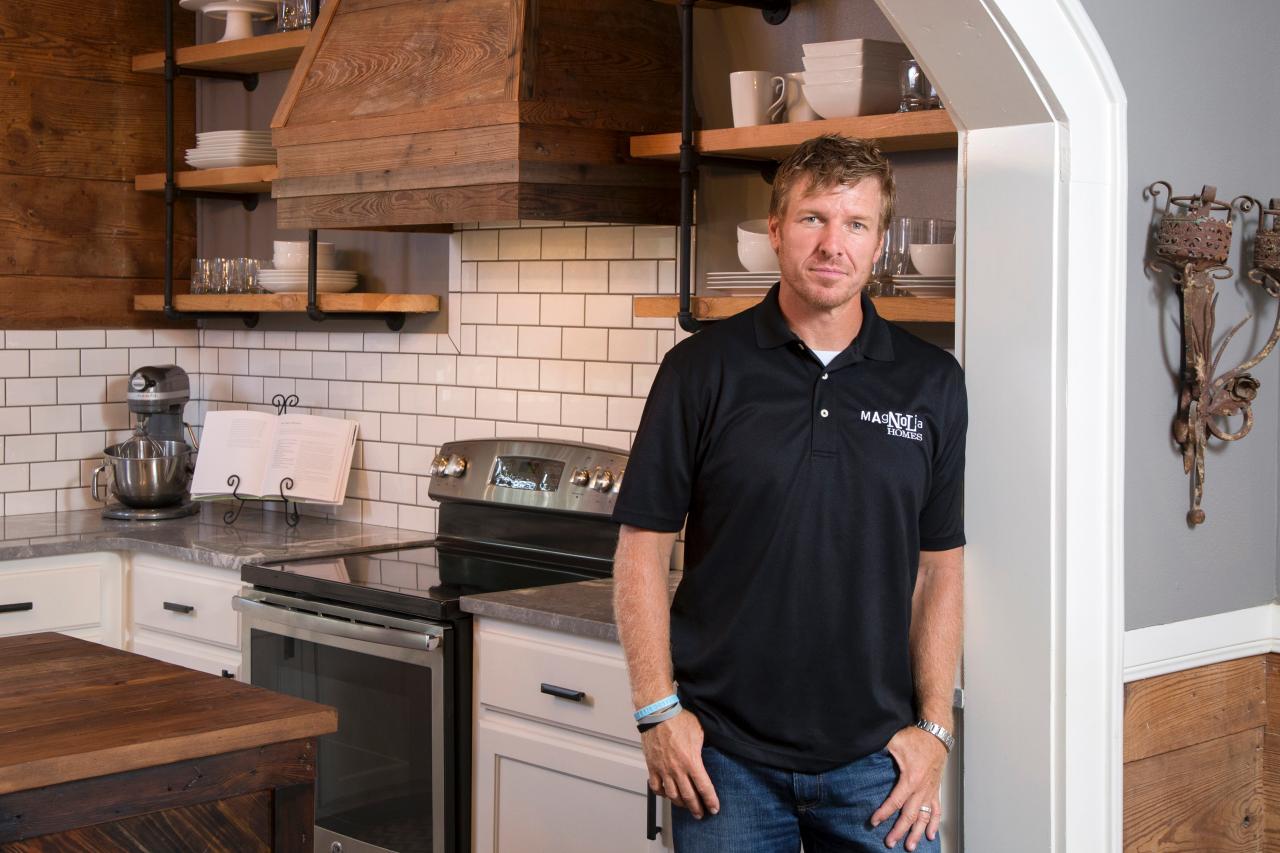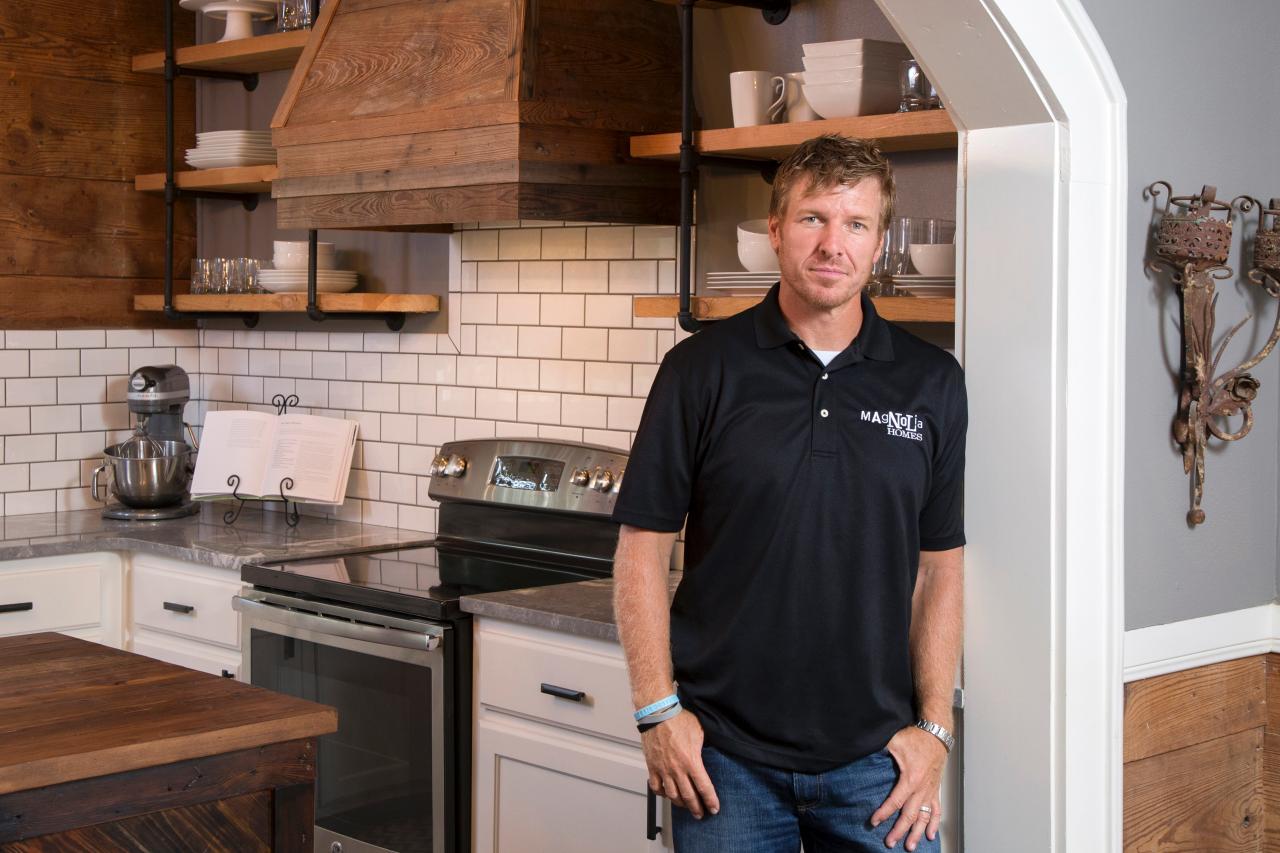 As a kid, Chip Gaines dreamed of becoming a professional baseball player. But he ended up studying business in college. As Country Living learned, Chip Gaines got started flipping houses back in college. Joanna started helping out with the designs after the two began dating, and they continued working together after they got married. But they ended up on HGTV because of a lucky break. Joanna told Hooked on Houses that they were approached by a production company after one of the homes they renovated was featured on the popular blog Design Mom. Chip almost didn't call the production company back because he thought it was a scam! Luckily for all of us, he thought better of it and returned the call.
Next: This HGTV star had a role in The Rocky Horror Picture Show.
7. Hilary Farr had a role in The Rocky Horror Picture Show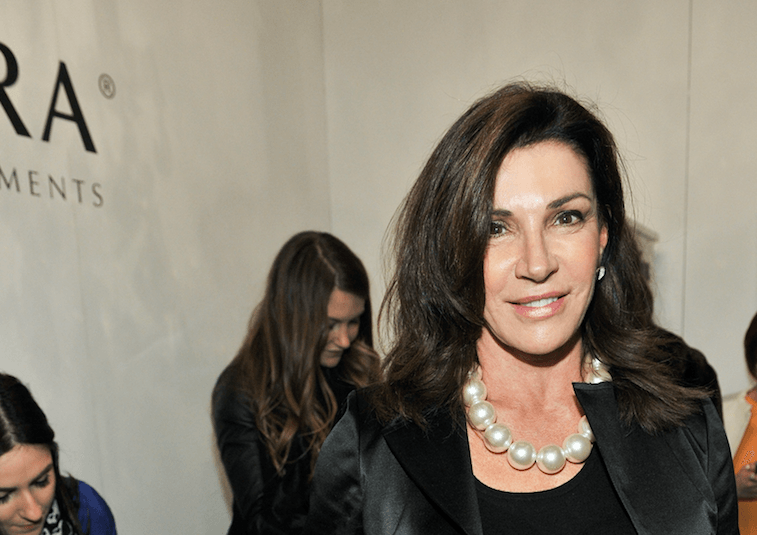 Believe it or not, Hilary Farr was on-camera long before she started filming Love It or List It. As HGTV reports, Farr had a non-speaking role in The Rocky Horror Picture Show. She played Betty Munroe, the bride at the wedding that Brad and Janet attend at the beginning of the movie, and landed the role because her family lived near Tim Curry. Other things Farr accomplished before her HGTV career took off? She became an accomplished swimmer and diver, and even excelled at netball, a popular sport in the U.K. Farr also got one of the leading roles in a Broadway production of Run For Your Wife.
Next: This HGTV star didn't meet his cohost until their audition.
8. David Visentin has a background in acting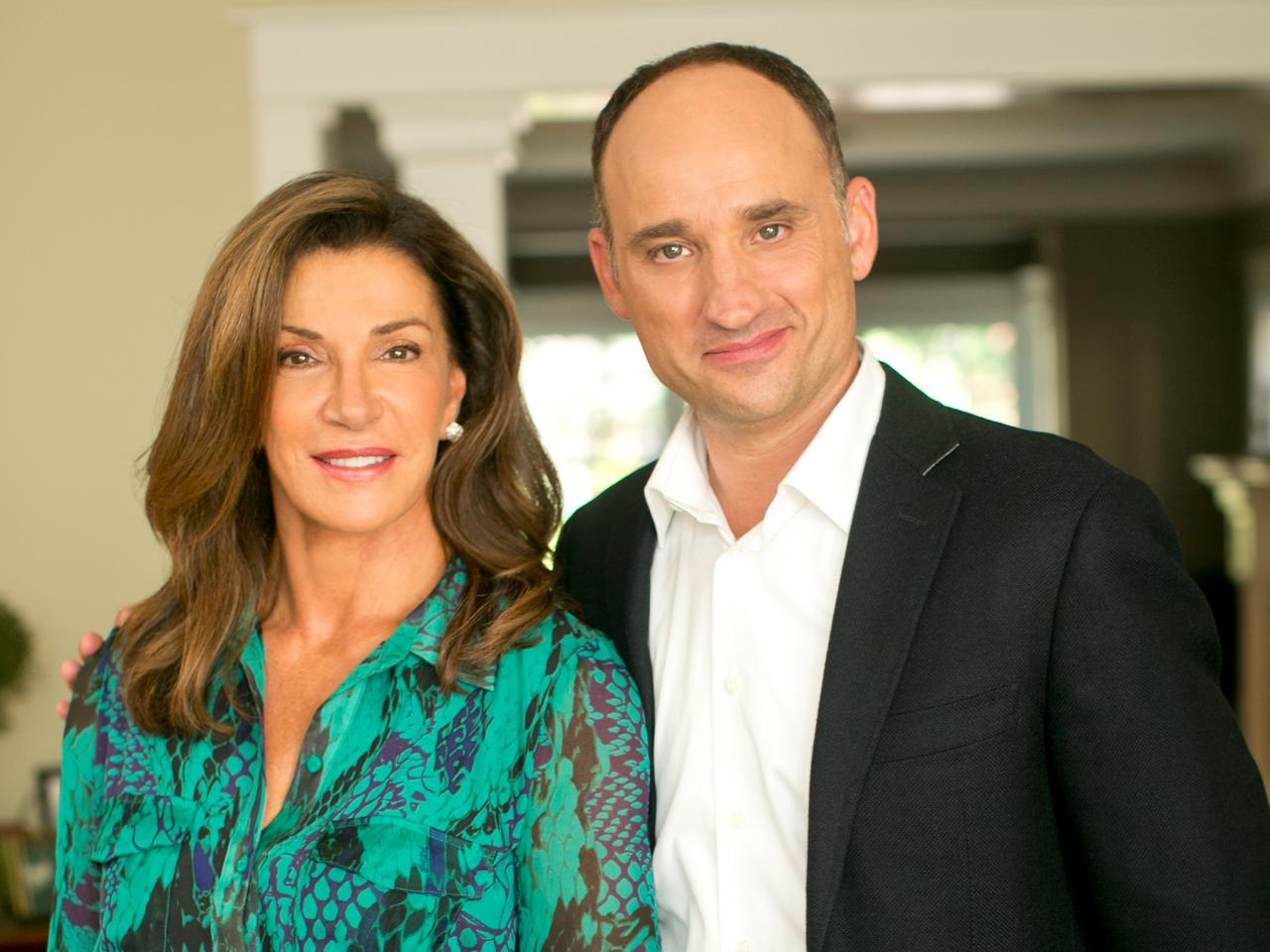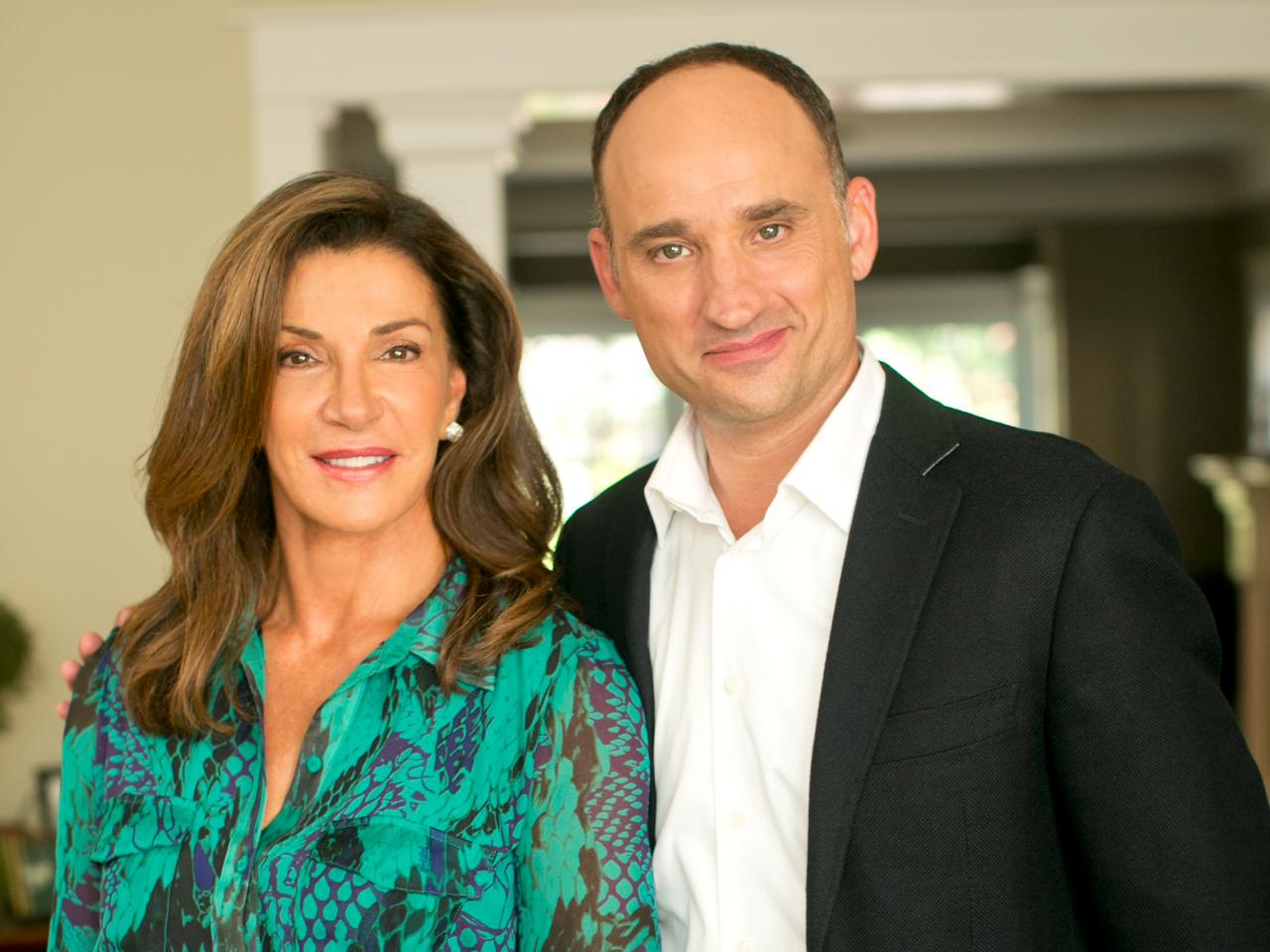 Just like Hilary Farr, David Visentin also has a background in acting. (Clearly, it served him well when it came time to star in an HGTV show!) He participated in theater productions in high school, and then landed a part on a TV show called My Parents' House. Visentin also seems to have been quite the daredevil in his 20s, when he went sky-diving. Interestingly enough, David and Hilary hadn't met until the Love It or List It audition. The producers selected Hilary first, and David recalls them telling him, "You're brilliant. We want you. We think you're going to make Hilary look good."
Next: This HGTV star paid the bills by working at Hooters.
9. Nicole Curtis worked at Hooters
As People reports, Rehab Addict's Nicole Curtis got an unconventional start on her career. When she was just a high school graduate trying to survive on her own, she took a few waitressing jobs. She ended up working at Hooters, and cleaning houses before her shifts at the restaurants. Curtis would continue cleaning houses to make ends meet after her son, Ethan, was born. She then became a realtor, which is when a production company reached out. They wanted to film a few segments with a real estate agent, but Curtis decided to convince them that she should have her own show.
Next: This HGTV host worked as an attorney.
10. Karen E. Laine built a career as a lawyer
Not every HGTV star had an entire professional career before getting a show on the network. But Karen E. Laine, who stars on Good Bones with her daughter, Mina Starsiak, had a career as an attorney before getting into the home renovation business. But because Laine's career as a lawyer didn't teach her much about construction or renovation, Laine and Starsiak taught themselves everything they know about renovating homes and rehabbing neighborhoods. As Country Living reports, they read books, watch YouTube videos, and read directions to figure out what they need to know.
Next: This HGTV star worked as a waitress.
11. Mina Starsiak waited tables
https://www.instagram.com/p/BbXGYlPAbcP/?taken-by=twochicksandahammer
Even though Karen E. Laine and Mina Starsiak started renovating houses together for fun in 2007, they didn't start to think of it as a potential business until 2009. In the meantime, Starsiak paid her bills by working as a waitress. In fact, she waited tables full-time, and rehabbed houses with her mom on their days off and on the weekends. A casting agent eventually discovered them via their business's Facebook page, but Starsiak at first thought that the agent's calls were a joke.
Next: These HGTV stars owned a small business.
12. Erin and Ben Napier made letterpress stationery
Before they became the stars of HGTV's Home Town, Erin and Ben Napier were a pair of southern newlyweds running a letterpress stationery business. When they were featured in Southern Living, an HGTV executive followed them on Instagram. Not long after, the HGTV executive told them that she'd fallen in love with their town and their love story, and asked whether they'd ever considered doing TV. They hadn't — but they were soon filming a pilot!
Next: This HGTV star painted murals at Disney.
13. David Bromstad worked for Disney
Most HGTV fans have seen David Bromstad on HGTV Design Star, Color Splash with David Bromstad, or My Lottery Dream Home. But most people don't know that Bromstad aspired to work not for HGTV, but for another entertainment giant. He studied at the Ringling School of Art and Design in Sarasota, Florida, and then got a job at Disney. While working at Disney, he completed murals and painted sculptures. He even picked up some woodworking skills when one of the managers at Animal Kingdom asked for his help with a project. After working at Disney — and before landing on HGTV — Bromstad then designed children's rooms for model homes.
Next: This HGTV host performed in a boy band.
14. Scott McGillivray performed in a boy band
Before he got the gig hosting Income Property, Scott McGillivray tried show business of a very different kind. According to HGTV, McGillivray performed in a boy band called Next Element. So of course, he rocked the typical boy band clothes — and hair cut, too. But he also got an early start in the real estate world. As Good Housekeeping reports, McGillivray owned 25 properties by the time he turned 25 years old. In fact, he and his friends used their student loan money to buy their first property. He became a licensed contractor at age 26, and soon after that, a friend who worked in television asked for help finishing a renovation. The rest is history!
Next: This HGTV star had a role on Sex and the City.
15. Jason Cameron appeared on Sex and the City
HGTV reports that Jason Cameron of Man Caves and Desperate Landscapes had a surprising TV role before he became a host on the DIY Network. On an episode of Sex and the City when Miranda trains for a marathon, you can spot Cameron in the back of the crowd running with her. He's identified as "Man With Big Arms" in the credits for the episode. That still seems like an accurate description!
Read more: From 'Fixer Upper' to 'Flip or Flop': The Biggest HGTV Scandals Ever
Check out The Cheat Sheet on Facebook!