Where Can I Get a Pumpkin Spice Latte? These Coffee Chains Have the Best Pumpkin Spice Latte Recipes
Some consider the day after Labor Day the unofficial first day of fall, but coffee-lovers argue otherwise. The change of season starts as soon as pumpkin spice lattes grace us with their presence. And this year, fall came early. On Tuesday, Starbucks kicked off sweater weather celebrations early and announced the return of its world-famous pumpkin spice latte. But, Starbucks isn't the only coffee chain eager to start the season.
From Dunkin' Donuts to Peet's Coffee, we share the coffee shops with the best pumpkin spice latte recipes, ahead.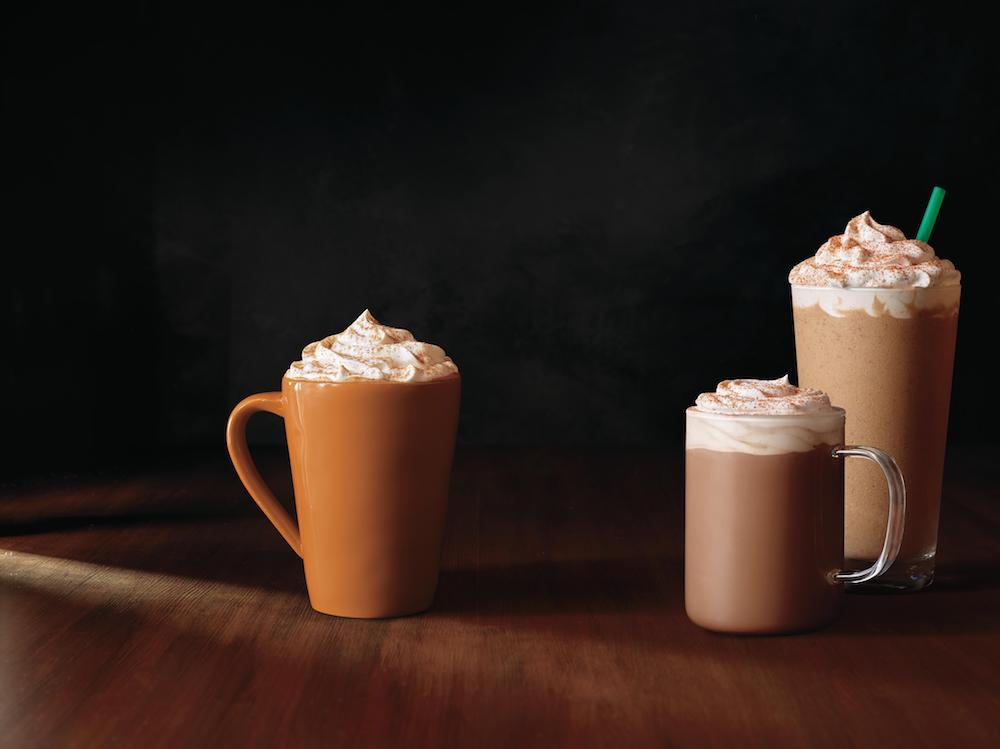 Starbucks
It's no secret that Starbucks has the créme de la créme of pumpkin spice lattes. In fact, many argue that Starbucks started the craze 15 years ago. And, customers love the seasonal beverage so much that Starbucks brought it back earlier than year's past. Now available at locations across the country, a Starbucks pumpkin spice latte is the ultimate fall treat.
Dunkin' Donuts
Another popular coffee chain with the best pumpkin spice latte recipe? Dunkin' Donuts. In addition to pumpkin spice lattes, the East Coast's favorite coffee shop also offers pumpkin-flavored donuts, muffins, and cream cheese. In addition to pumpkin, Dunkin' Donuts also offers a variety of other fall-flavored treats, including an apple crisp donut.
Like Starbucks, Dunkin' Donuts couldn't wait to release their seasonal options, which launched on August 28th this year.
Peet's Coffee
The limited edition Pumpkin Latte at Peet's Coffee is another one of the best pumpkin spice latte recipes out there. Made with hand-pulled espresso, steamed milk, and pumpkin spice flavoring, the seasonal beverage is an excellent way to kick off the cozy season.
The Coffee Bean & Tea Leaf
If you happen to cross paths with a Coffee Bean & Tea Leaf, be sure to stop in and try the seasonal pumpkin latte. In addition to a traditional fall latte, the coffee chain also offers a pumpkin chai tea latte and pumpkin cold brew almond milk latte.
7-Eleven
Slurpees aren't the only beverage 7-Eleven is known for. The popular convenience store also sells a pumpkin spice latte. The flavor is a must-have item for 7-Eleven coffee fans and enjoyed all throughout the season.
Biggby Coffee
Pumpkin spice latte lovers, rejoice! Biggby Coffee's must-try beverage makes its way back on the menu on September 1st — and pumpkin spice isn't the only seasonal offering. In addition, the coffee house offers Caramel Apple Cider, Chumpkin Latte (chai and pumpkin), Nutty Buddy Latte, and Spotted Owl Latte.
McDonald's
Some fast food joints also get into PSL season. Case in point: McDonald's offers a pumpkin spice latte of its own. Made with espresso, whole milk, and pumpkin spice flavored syrup, the seasonal offering is a must-try.
Einstein Bros. Bagels
If you love Einstein Bros. Bagels coffee then you'll love their pumpkin spice latte. The smell alone is enough to send you straight into the fall season! With rich flavors of vanilla, nutmeg, and other seasonal spices, the creamy, limited edition beverage makes for a great pick-me-up on a crisp fall day.
Check out The Cheat Sheet on Facebook!